McDonald's Samurai Burger is back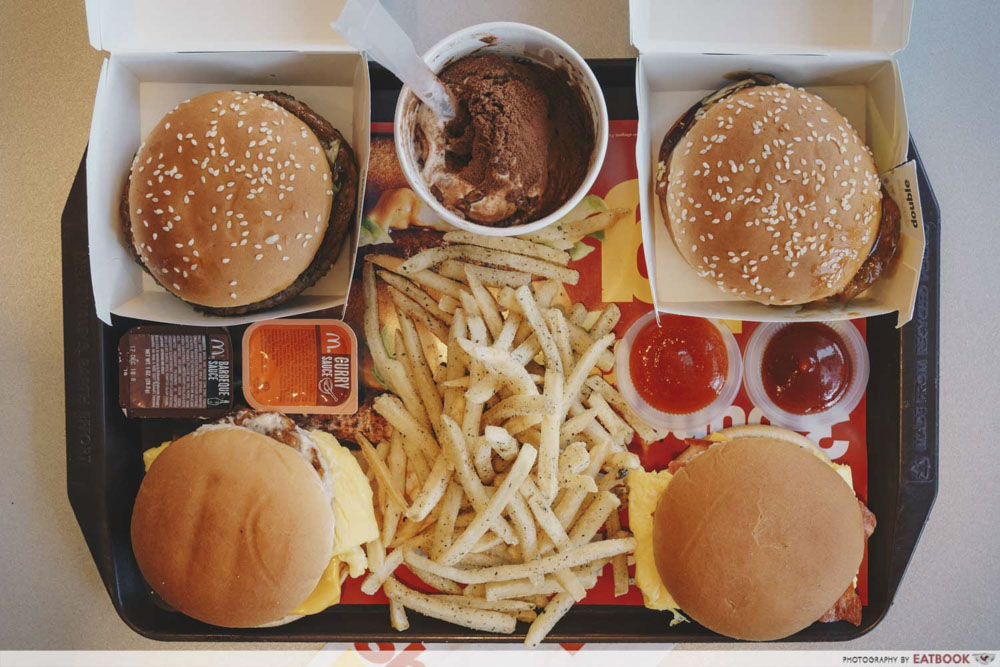 Once again, the Samurai Burger from McDonald's has landed on our shores for its annual return this year. 
Available for sale on 25 July 2019, the Beef and Chicken Samurai Burgers will be available from $6.10 (a la carte), along with familiar favourites such as Seaweed Shaker Fries and other matcha goodies including the Matcha Dip McFlurry, Matcha Cone, Matcha Twist Cone, and Matcha Hot Fudge Sundae.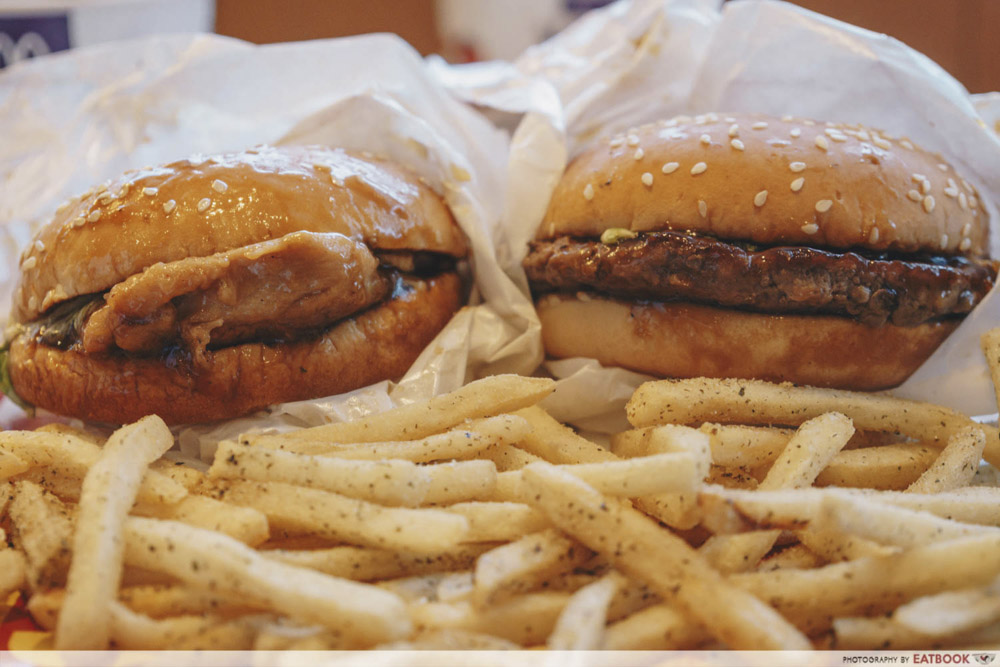 If you forgot how the burgers tasted, let's jog your memory. Each patty comes slathered in a piquant teriyaki sauce that's kissed with a dollop of mayo. There's also a Double Samurai Burger (from S$8.10) variant that allows you to stack two patties atop for maximum meatiness.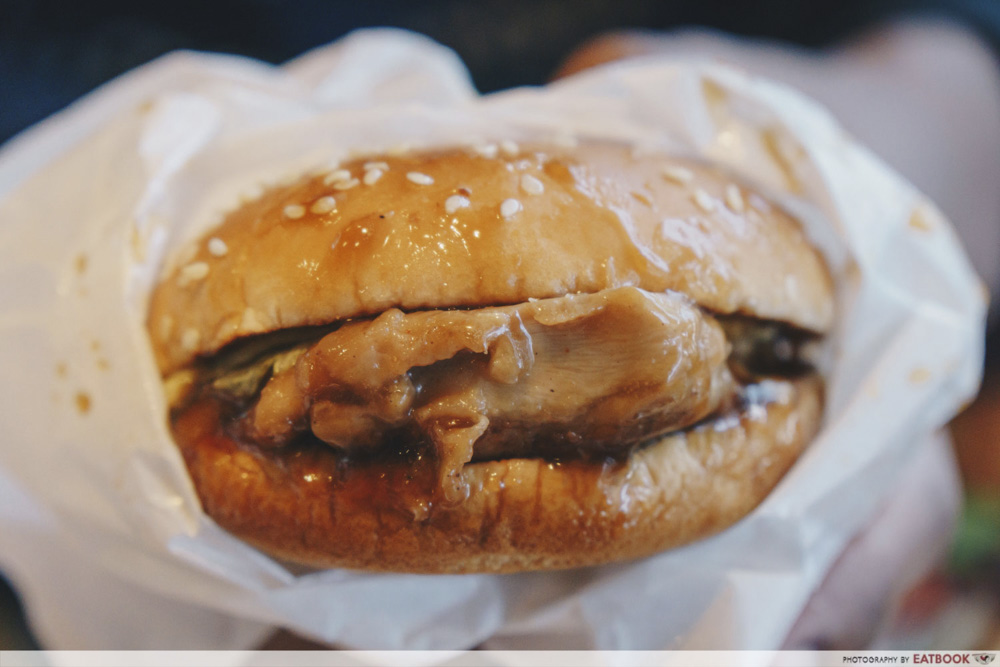 The Chicken Samurai burger is definitely a filling sandwich, featuring a huge piece of grilled chicken patty that's brushed with teriyaki sauce. Although the patty is thick, it's juicy and succulent throughout. There's also a slight tinge of pepperiness in the patty that goes well with the sweet and savoury sauce.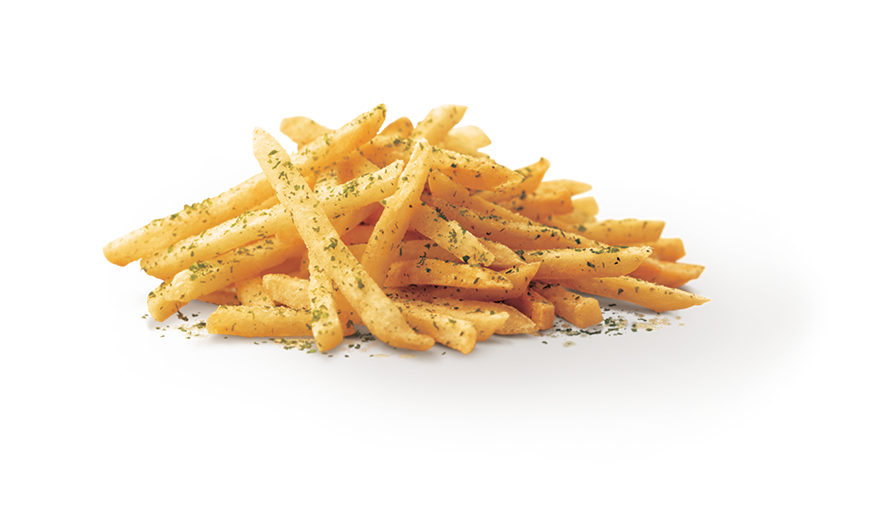 The crowd-favourite Seaweed Shaker Fries will also make their return after a year-long hiatus. Get 'em with every upsized Extra Value Meal for an additional $0.70. 
While there have been some hit and misses with McDonald's flavoured fries, it's safe to say that the seaweed fries are one of the best that they've pushed out over the years.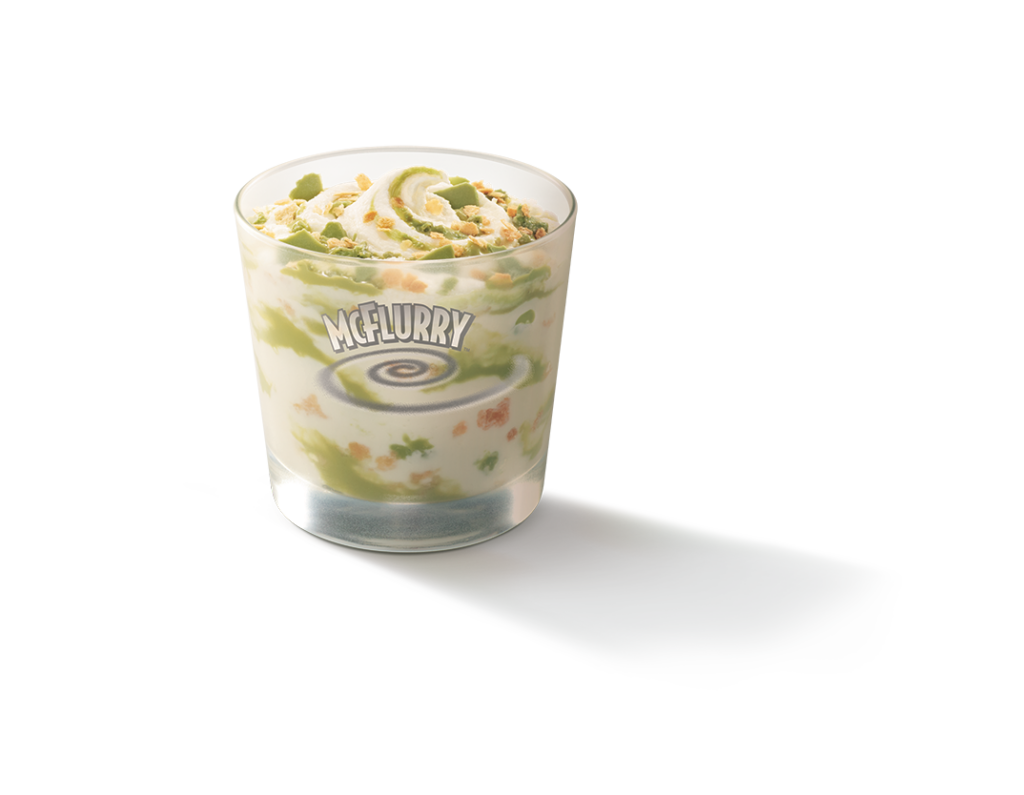 Matcha lovers will definitely be making a beeline for McDonald's dessert kiosks, thanks to their range of matcha items. The Matcha Dip McFlurry ($3.10) is made using McDonald's classic vanilla soft serve, and is mixed with crunchy bits of Matcha dip.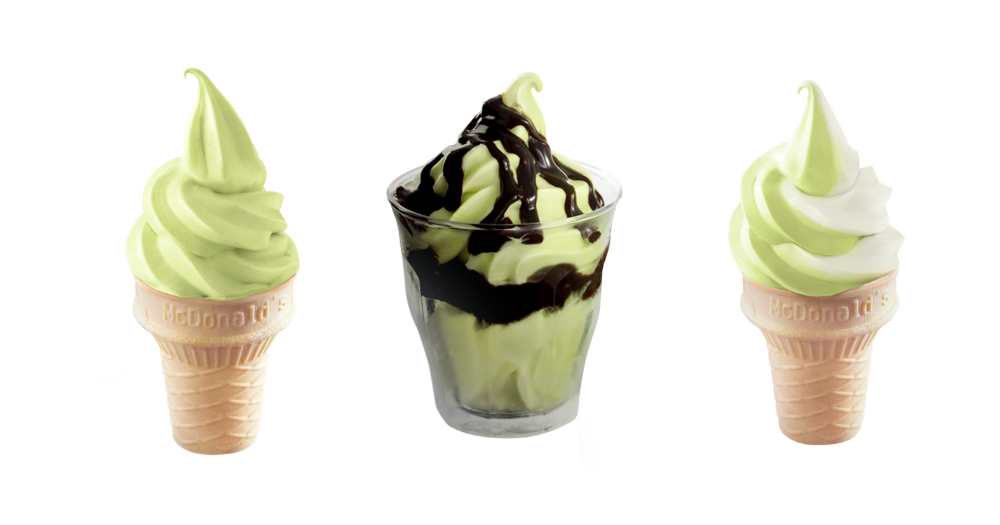 There's also a cone and sundae version for those who prefer to enjoy their dessert the classic way.

The Samurai Burgers and latest matcha creations will be available at all McDonald's restaurants islandwide from 25 July 2019 onwards.