Spice up your Samyang noodles with these hot chicken gyoza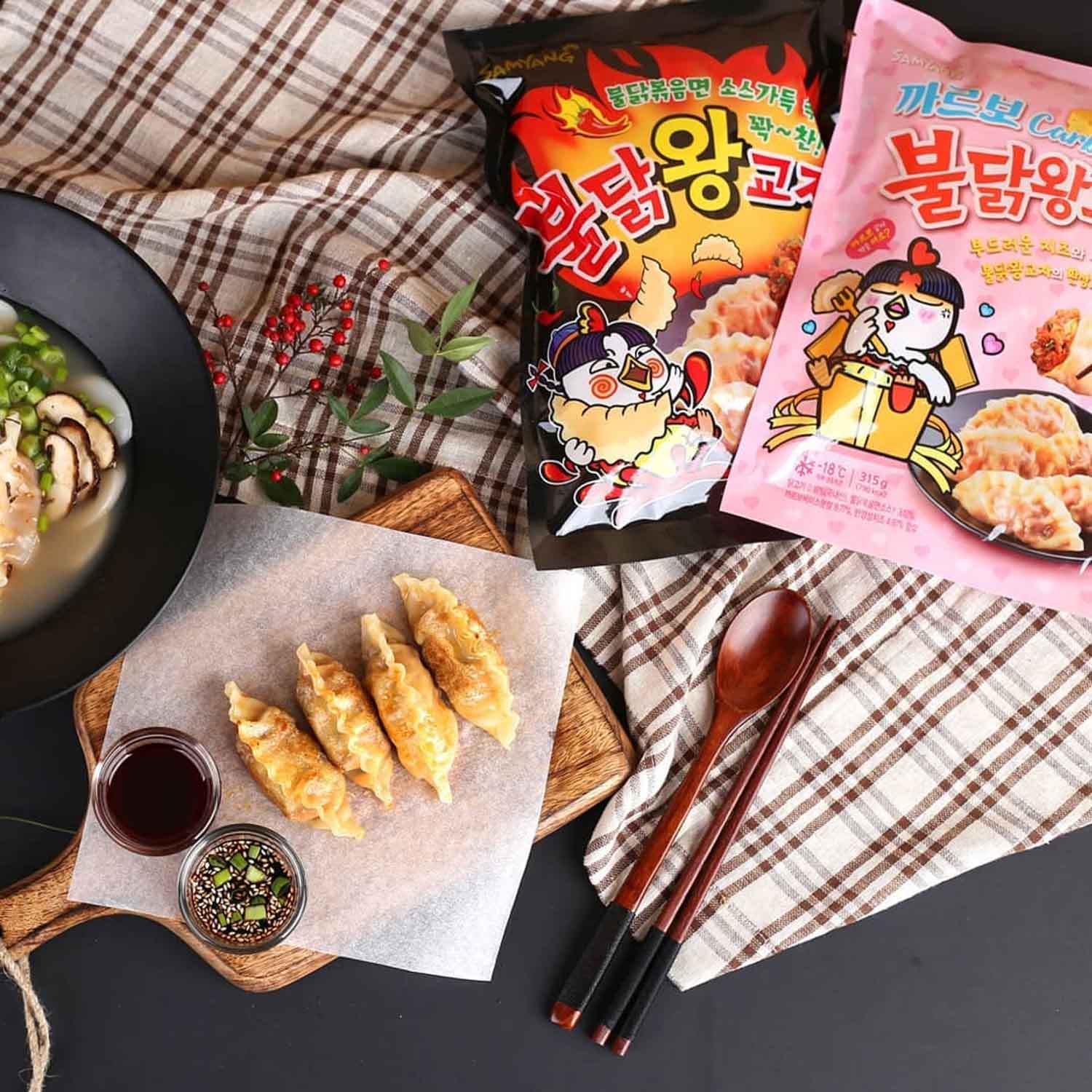 Image credit: @samyangfoods
I never understood the love behind Samyang. Still, it was ubiquitous throughout my two years of NS. After returning from an outfield exercise, Samyang instant noodles were the sinful pick-me-up my friends needed. Alas, as I couldn't stomach its devilish heat, I could only watch enviously as those around me slurped down these fiery snacks.
So if you're like my friends and Samyang's explosive heat is no kick for you, you'll be glad to hear that you can now get Samyang Hot Chicken Gyoza Dumpling in Singapore!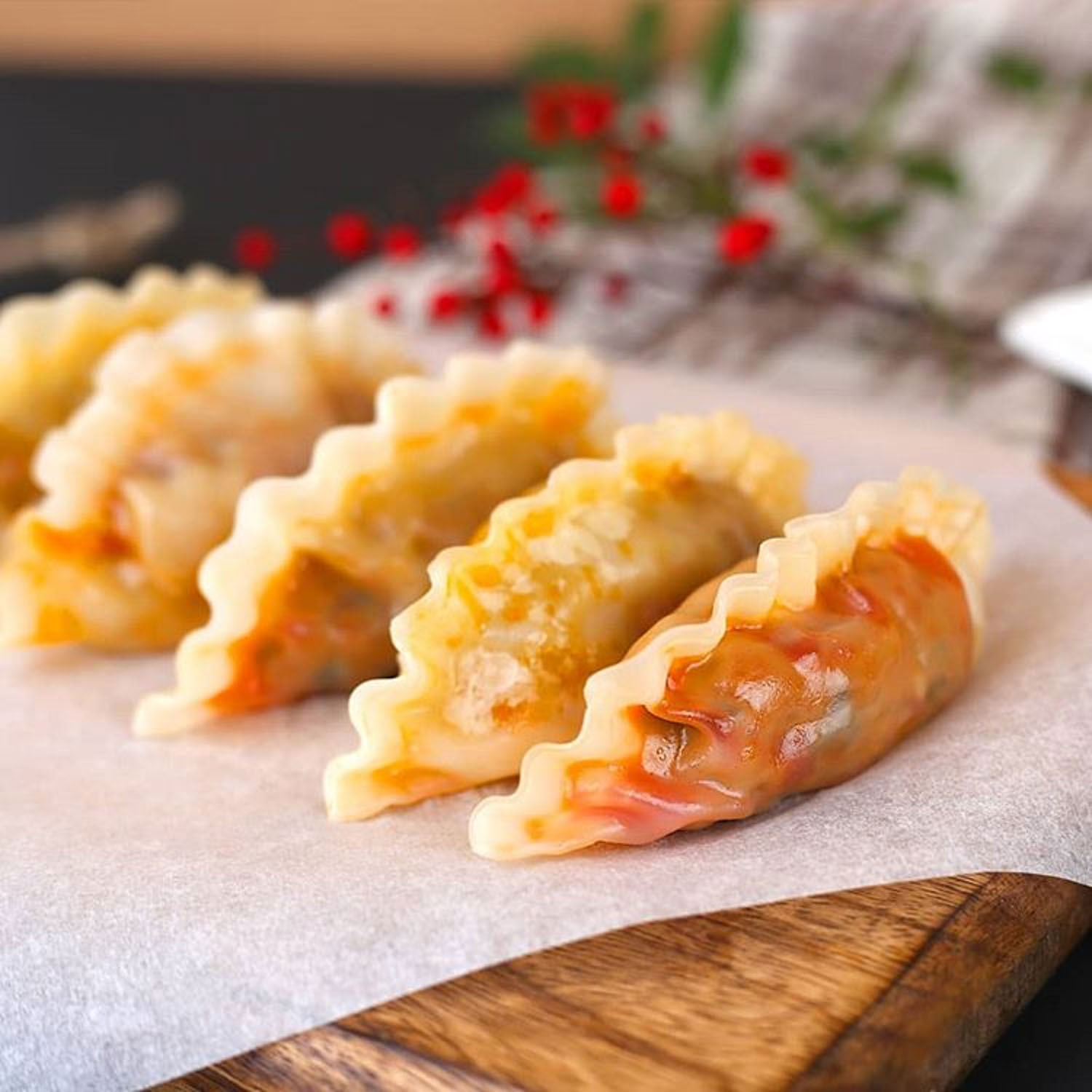 Image credit: @samyangfoods
While it's not available at supermarkets, you can get this packet of frozen dumplings on online sites such as Shopee. The cheapest packet we found was priced at $10.
The dumplings are easy to prepare. All you need to do is to cook them for six minutes in boiling water and pop them in your mouth for a fiery bite. Alternatively, for a crunchier texture, you can air-fry the dumplings instead.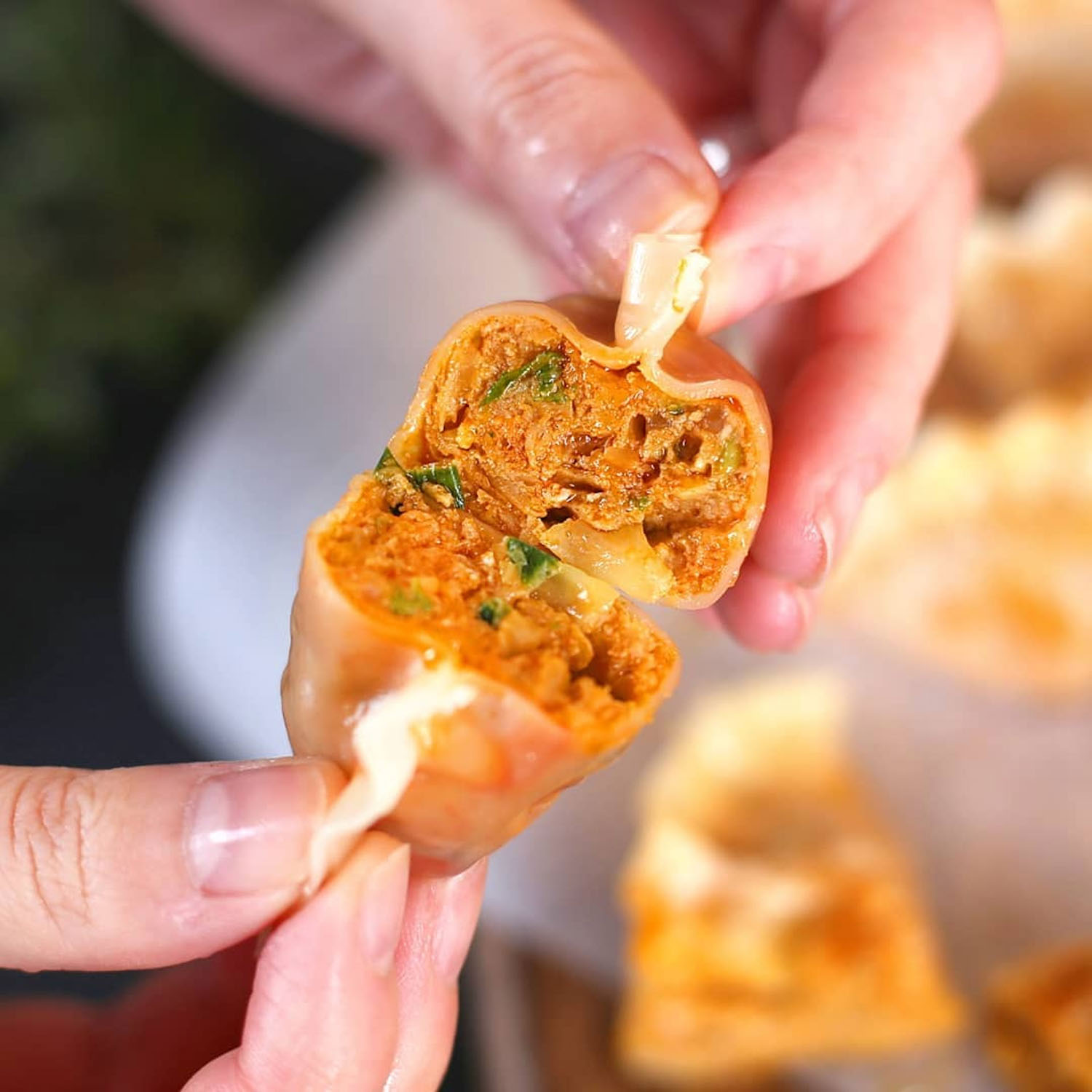 Image credit: @samyangfoods
Based on online reviews, these dumplings greet you with the same tongue-numbing burn that Samyang has earned a fearsome reputation for. However, many fans have also commented that its spiciness pales in comparison to the instant noodles.
Perhaps its fieriness was brought down a notch to provide room for the savoury filling to shine. Either way, it's great news for me.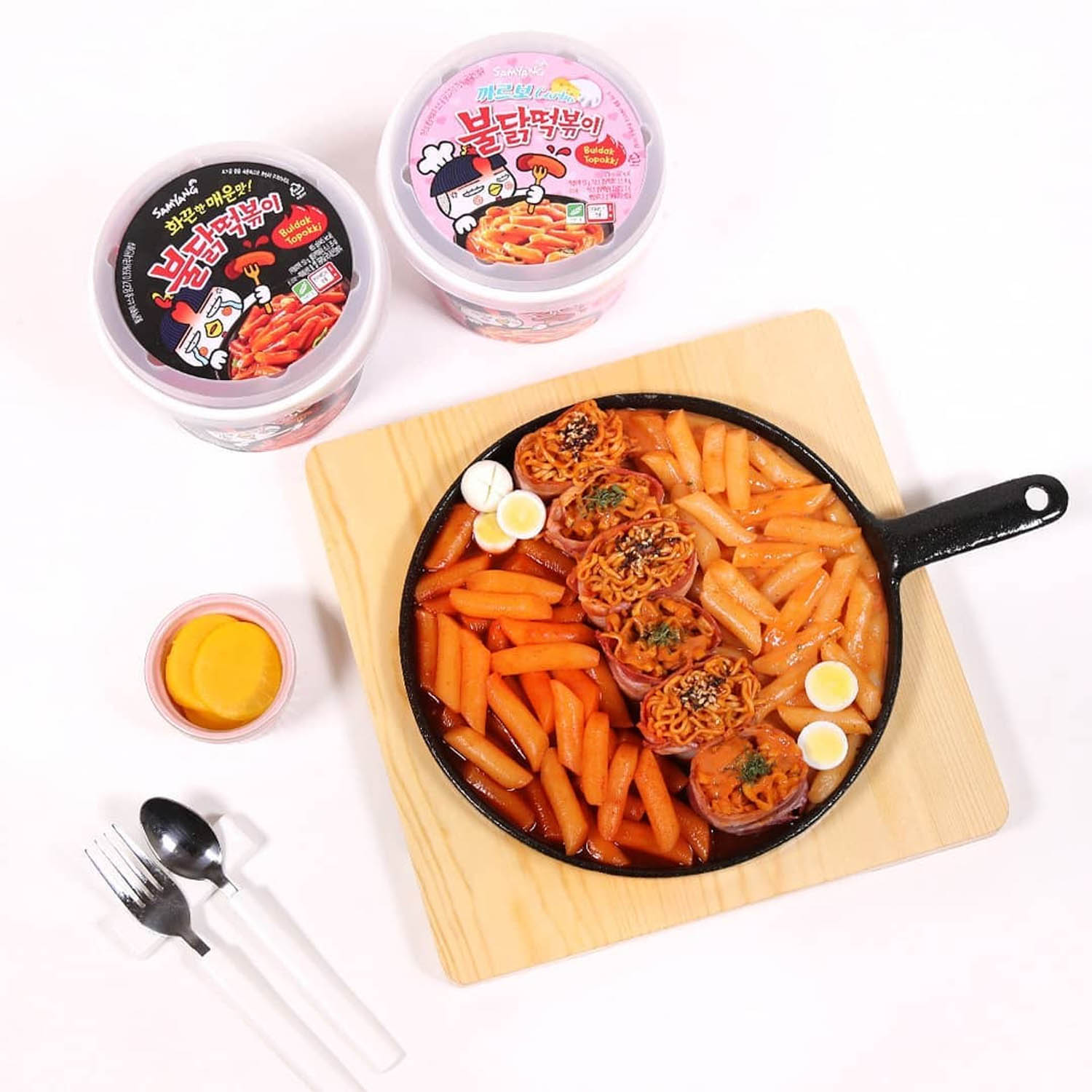 Image credit: @samyangfoods
Aside from the gyoza, you can also get your hands on Samyang tteokbokki (Korean rice cakes) online! Known as Fire Chicken Tteokbokki, this instant tteok is available for as low as $6.90 on Shopee.
Just like Cup Noodles, the preparation is pretty straightforward as well:
Add rice cakes, Samyang hot sauce, and 80ml of hot water into the bowl.

Microwave and v

oila, your rice cakes are ready!
All that's left to do is to pour a glass of milk and brace for the sweat-inducing heat.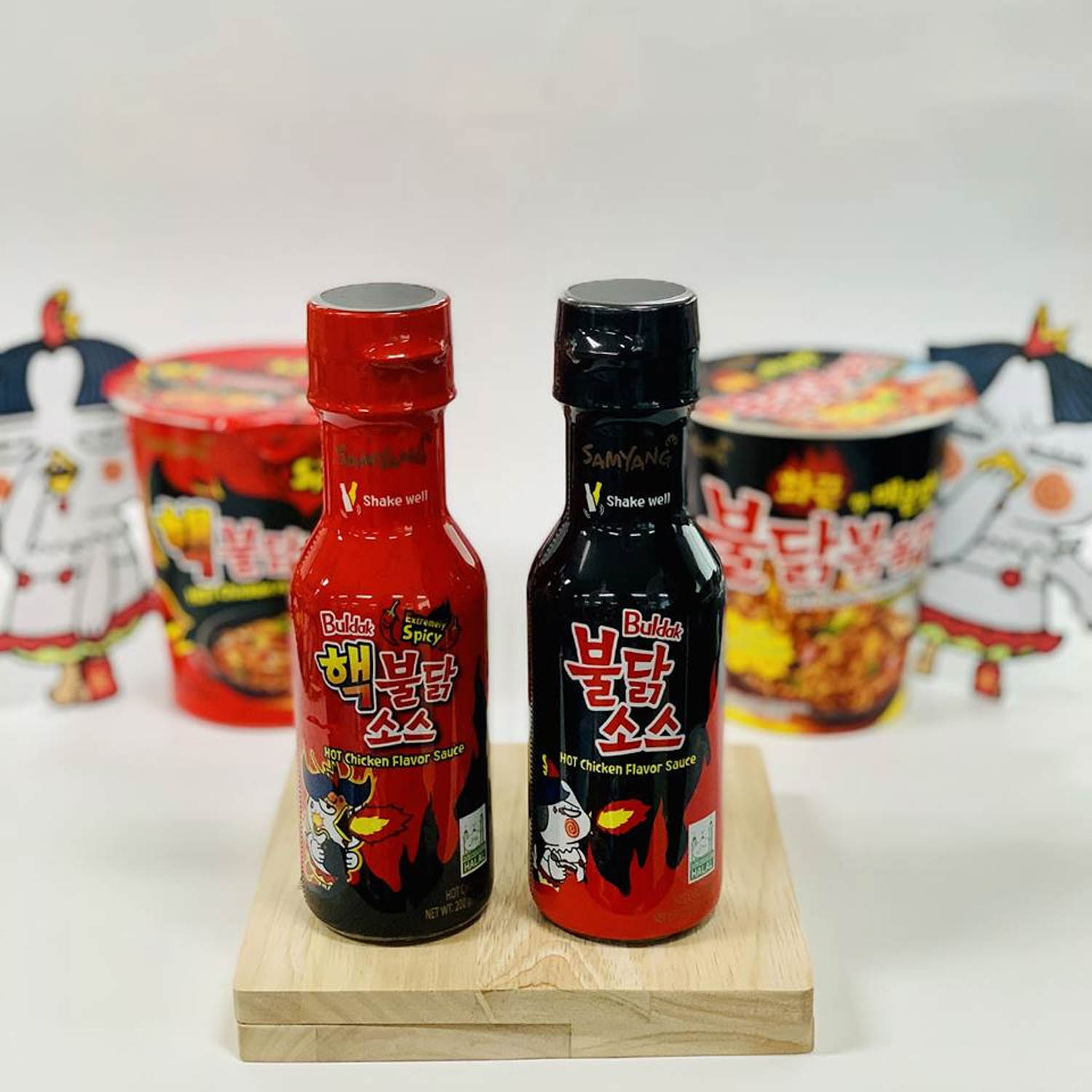 Image credit: Samyangfoods_Singapore
ICYMI, Samyang's Hot & Spicy Sauce are also available in Singapore. These bottles are selling like hotcakes on ezbuy and Shopee so a quick search should find you plenty of sellers.
If you're wondering what you can do with it, check out our one-pot Samyang Mac & Cheese recipe. It's pretty easy to whip up, even for an amateur cook like me, and you can look forward to a superb fusion of fiery and creamy flavours. Find out more below!
Samyang Mac & Cheese Recipe: Quick 20-Minute One-Pot Pasta That's Super Spicy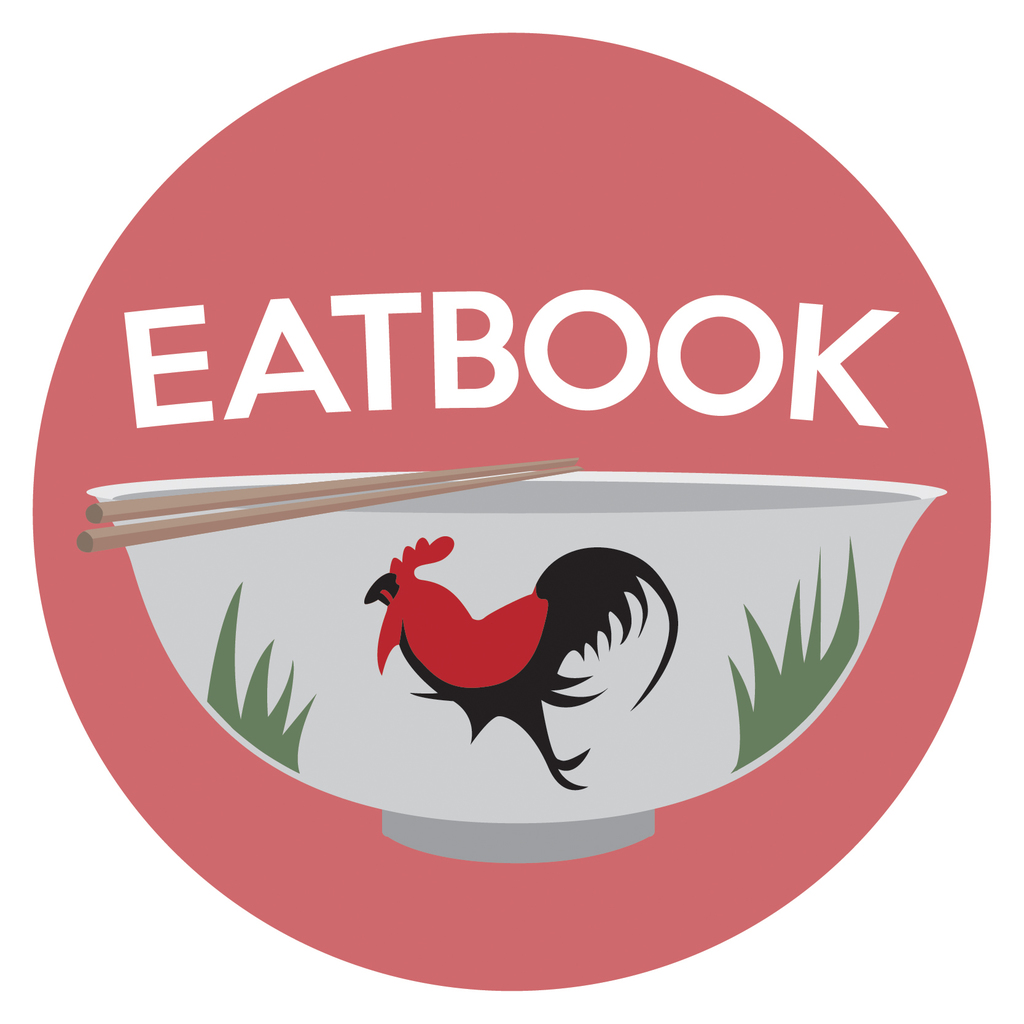 Drop us your email so you won't miss the latest news.