Limited edition Tiger Beer Satay Chips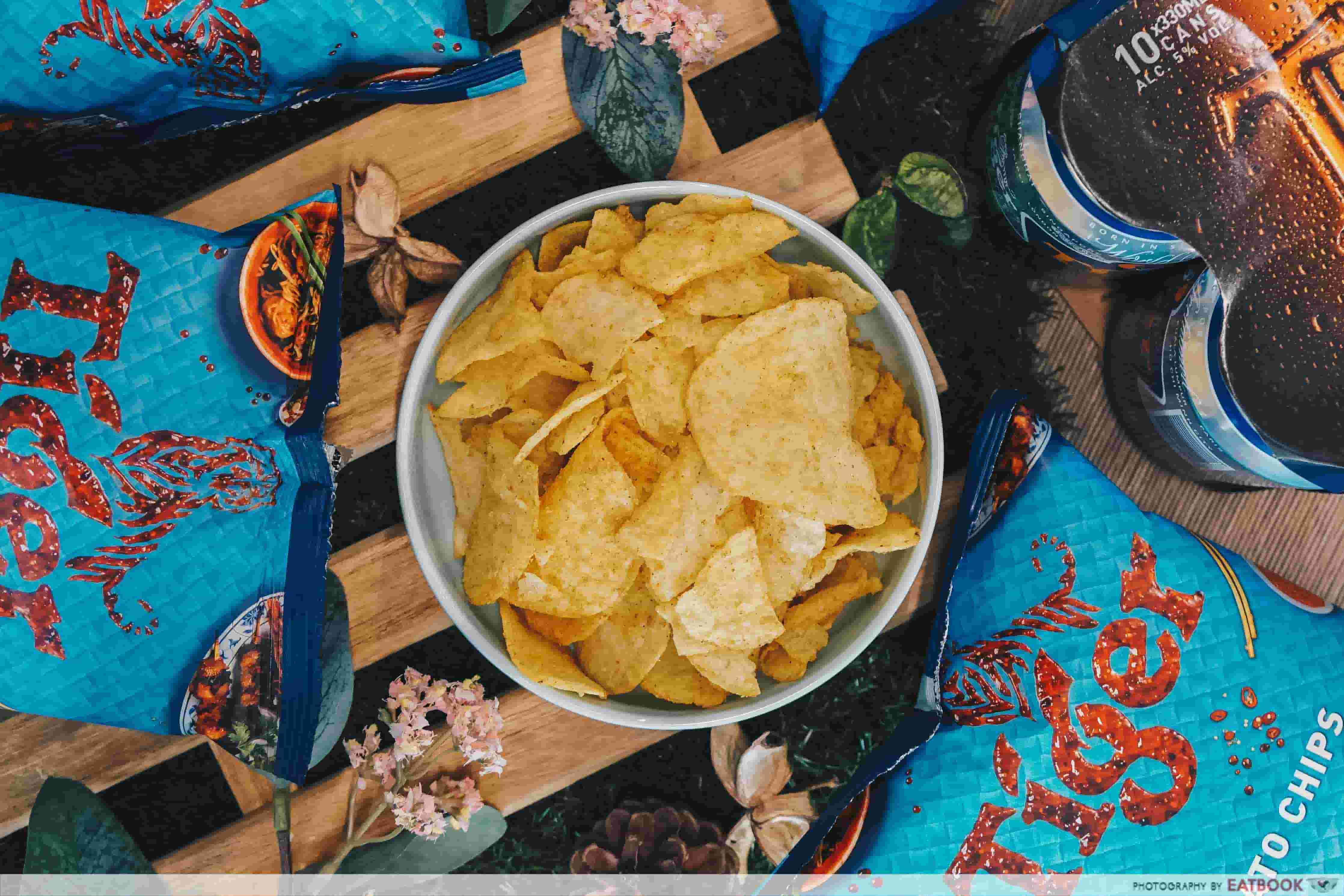 If you've always enjoyed munching on chips while drinking beer, your beer experience is set to get a lot more exciting with the 14th best food in the world – satay.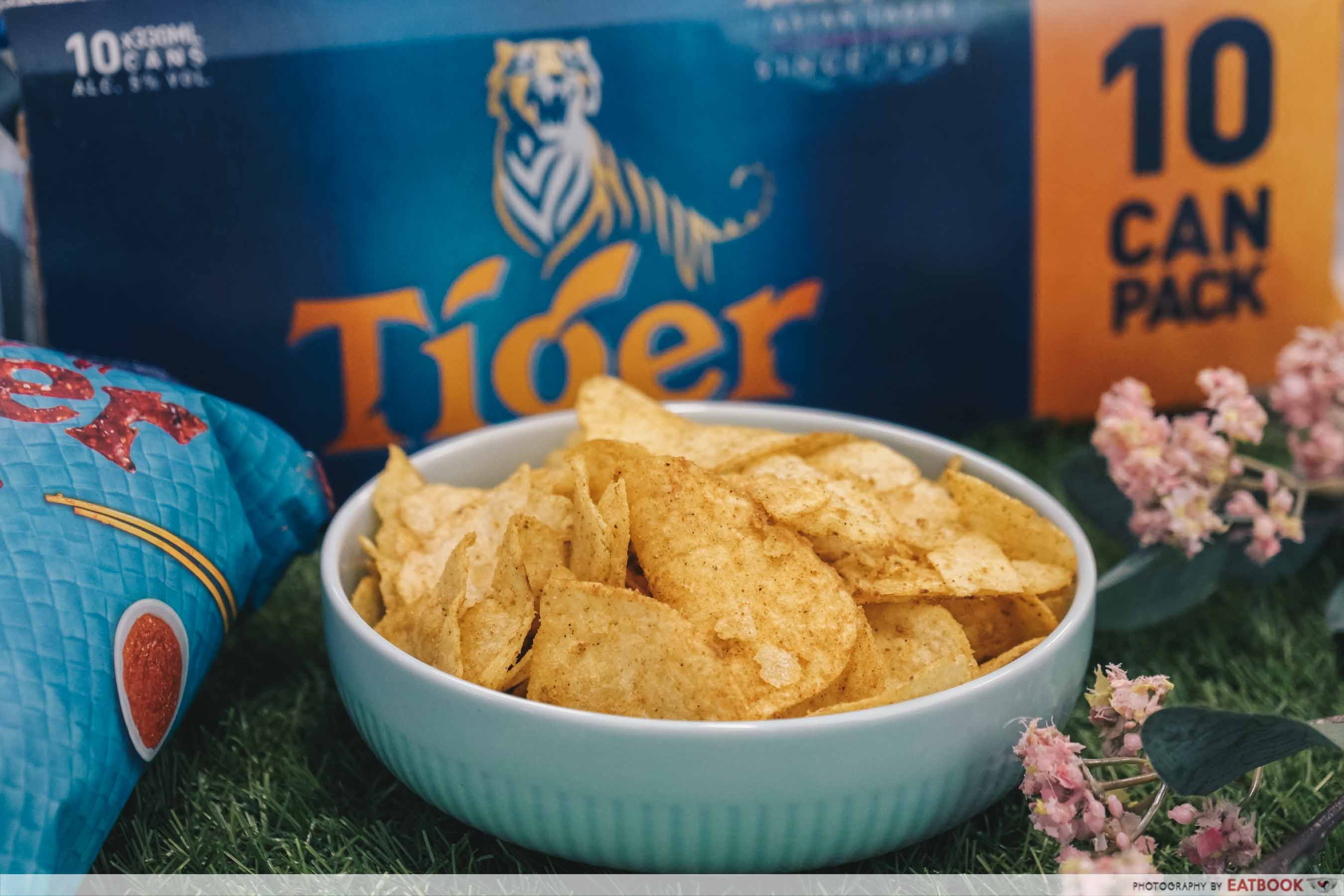 While plenty of interesting flavours such as Hainanese Chicken Rice and Laksa have been dominating the market, the chips scene is about to get more interesting with the introduction of Satay Chips from Tiger Beer. The first of its kind in Singapore, these are really worth a try.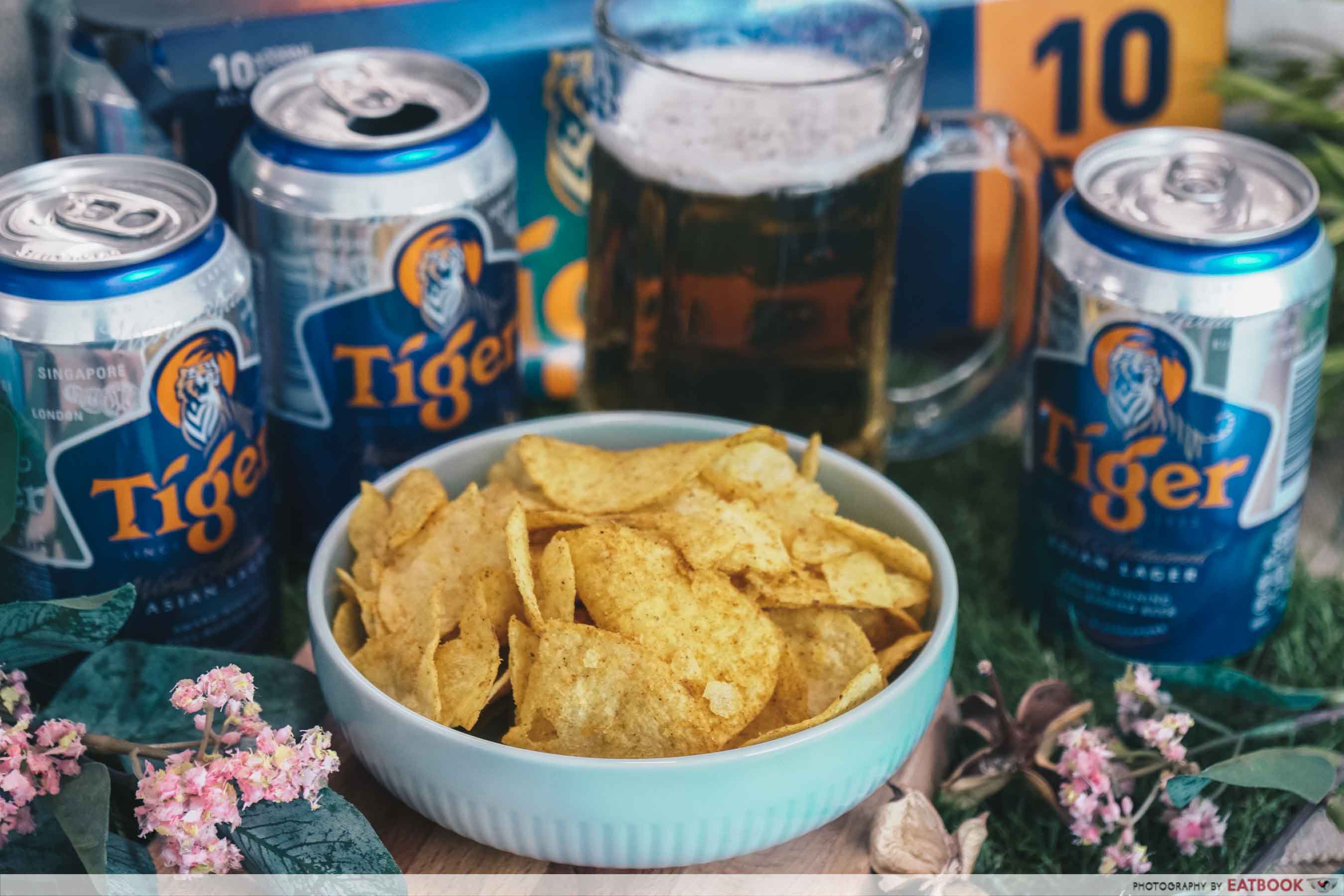 If going all the way to Lau Pa Sat for satay seems like too much of a hassle, then these Satay Chips are sure to hit the right spot with a meaty and spicy flavour. While you won't get ketupat, satay sauce, and sliced onions and cucumbers in this variation, these crispy chips are a fuss-free alternative to the real thing.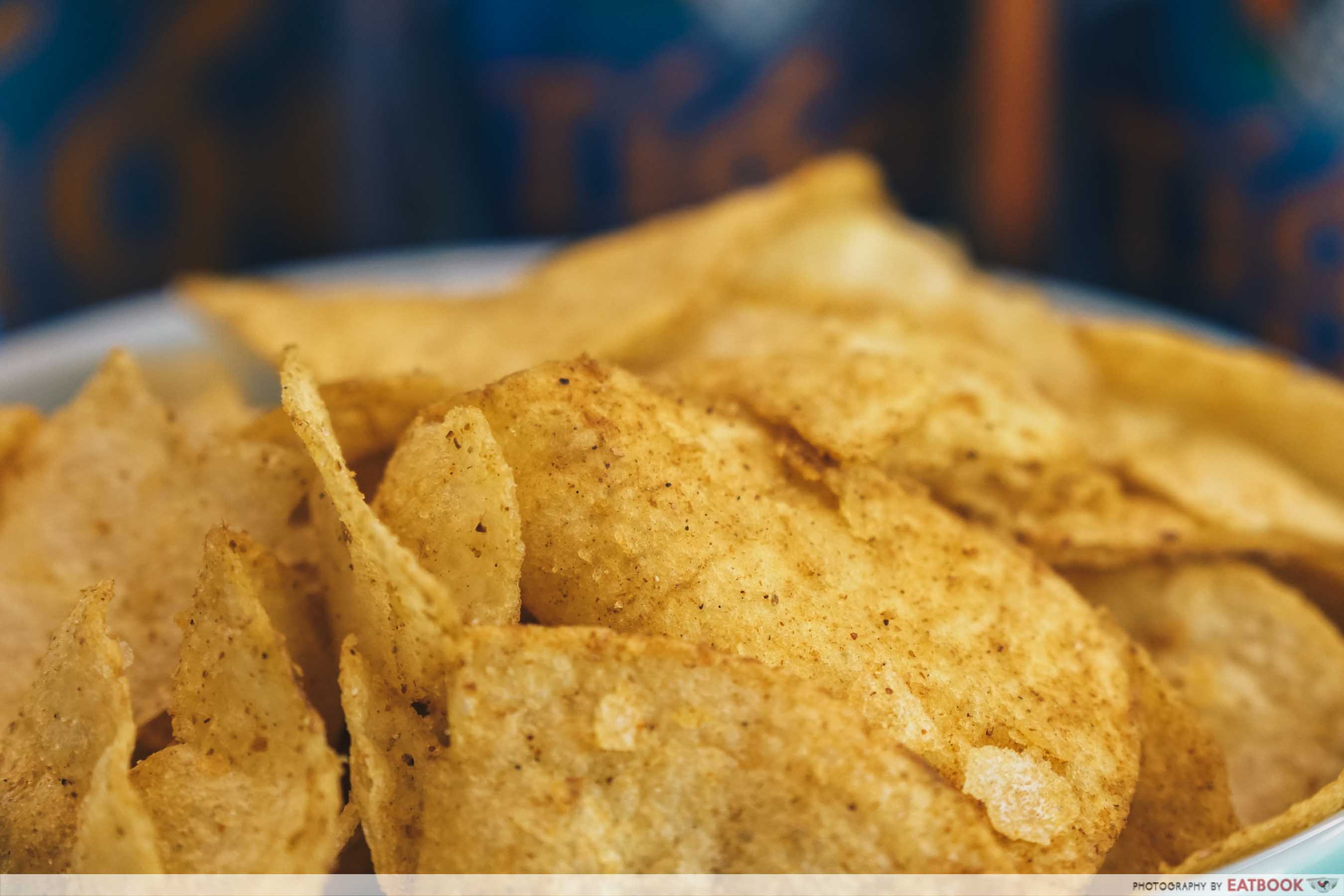 Best enjoyed with a can of ice-cold Tiger Beer, crack open a bag of these satay chips and share them with a group of friends in the comfort of your own home. The full-bodied taste of Tiger Beer goes down well with the earthy spiciness of the chips, while also providing a refreshingly clean and crisp aftertaste.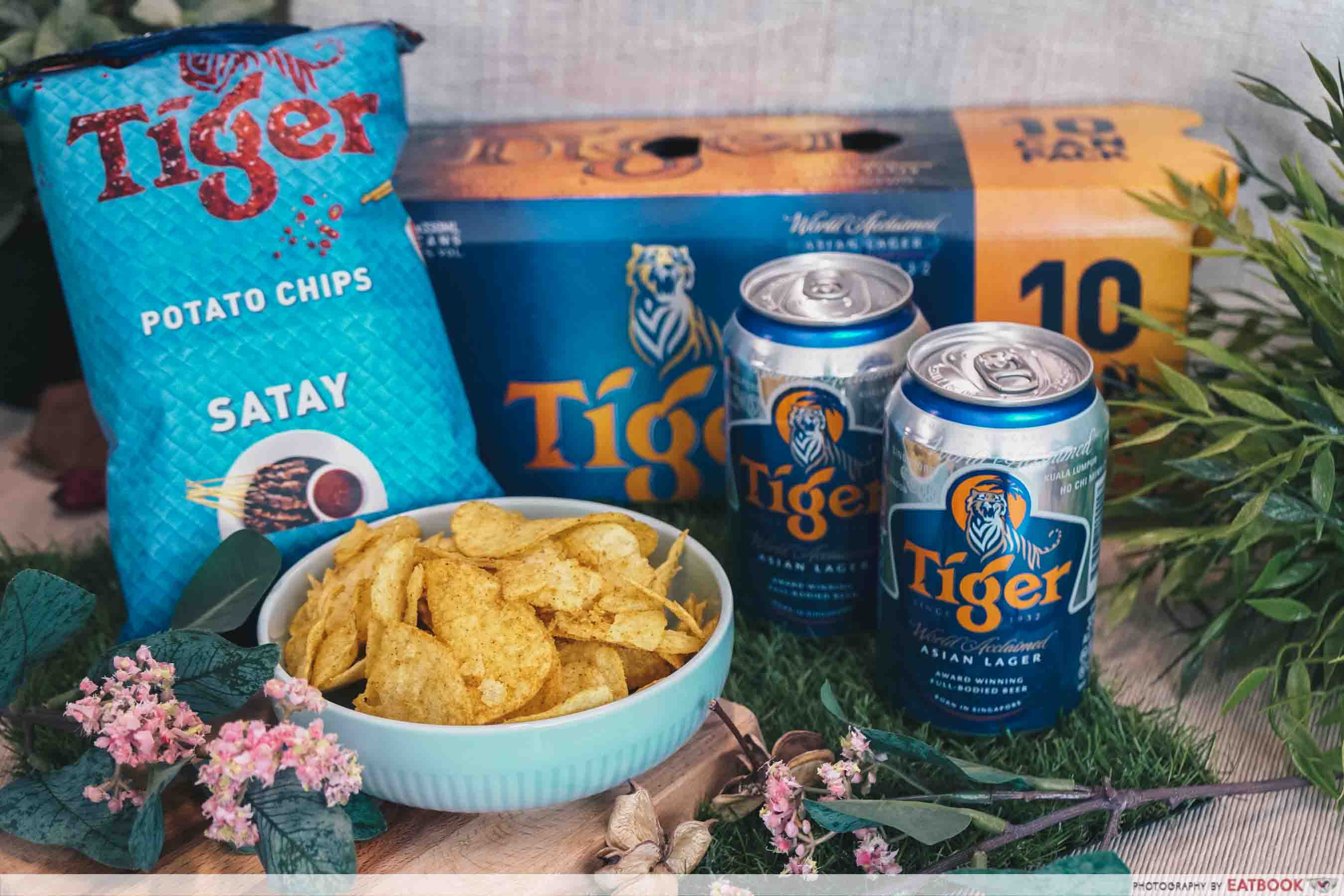 You can't just buy these straight from stores though. A packet will be given out for free with every purchase of a 10x330ml pack of Tiger. While this may sound like quite a bit of beer to go around, it also means that you can invite the mates over for a chillout session with these addictive chips. Tiger Beer Satay Chips will only be available for a limited period, so be sure to grab them before they're all snapped up by satay lovers!
Find out more about Tiger Beer's Satay Chips!
This post is brought to you by Tiger Beer Singapore.