Scoopz low-calorie ice cream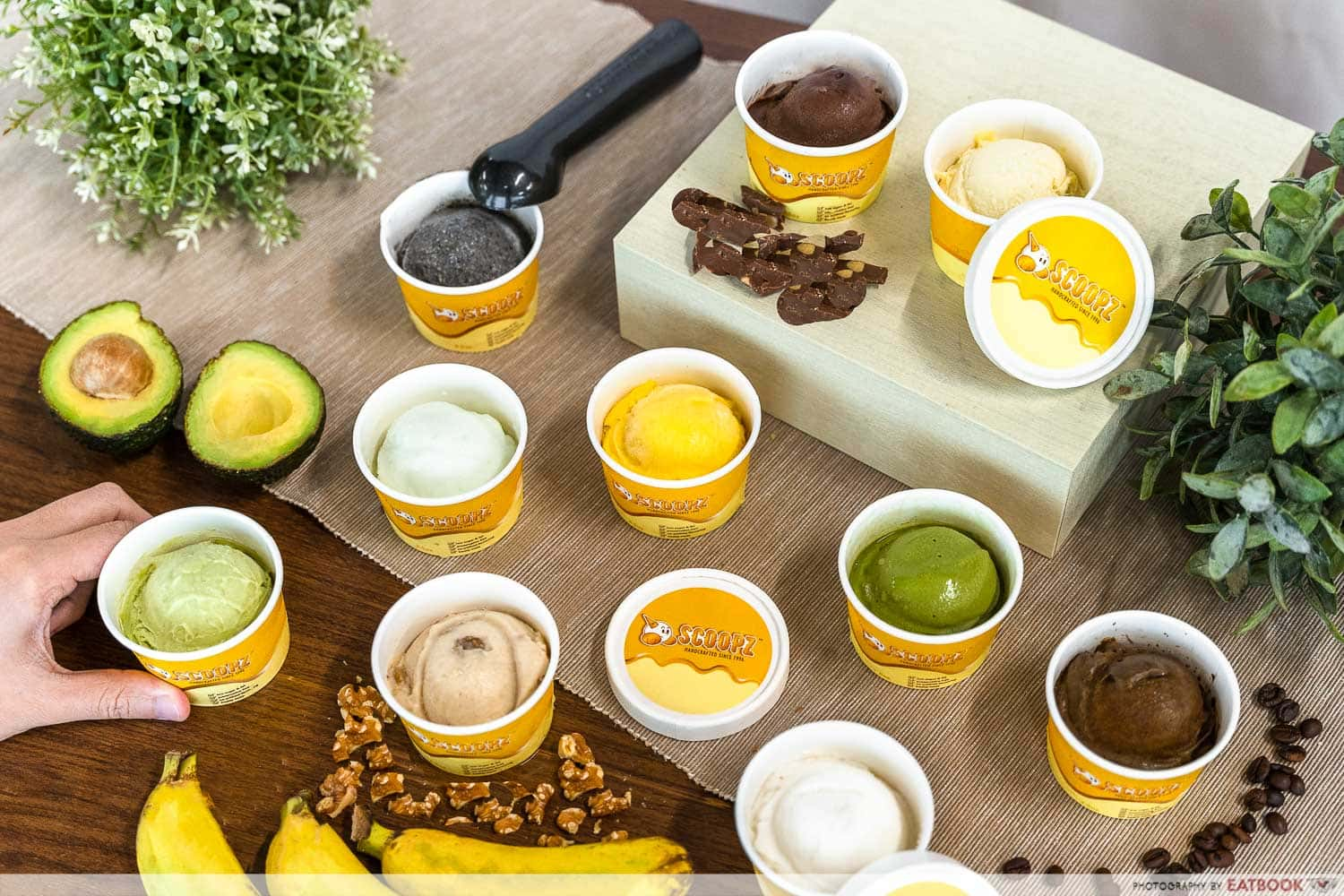 I love eating ice cream more than anything else in the world, but I always feel like I've sinned whenever I have a scoop of rich, creamy, jelak ice cream. Thanks to Scoopz Healthier Choice ice cream, a low calorie, vegan ice cream which has no added sugar, I can now indulge in my cravings without feeling guilty.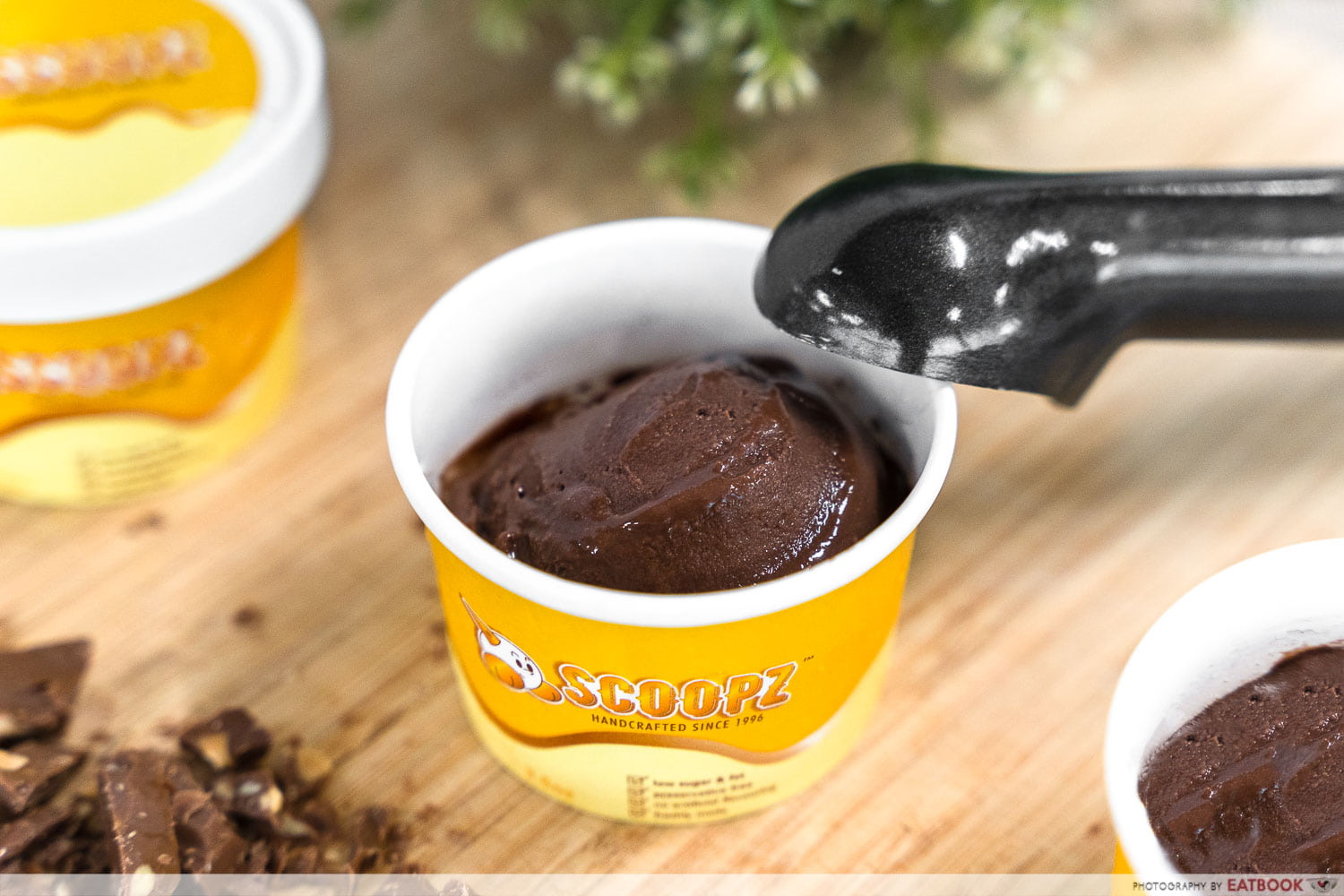 As part of their mission to create affordable, guilt-free ice cream, Scoopz has launched their certified Healthier Choice series with 10 different flavours. The flavours are inspired by some of Singapore's favourite fruits and delicacies, such as Mao Shan Wang, Kopi-O, and Black Sesame.
Handmade only with the freshest ingredients, all of Scoopz's Healthier Choice ice cream is free from preservatives and artificial flavouring. Rather, Scoopz uses fresh fruits in their products, which results in up to 12.9 times more dietary fibre!
The lactose-intolerant and vegans among us can also rejoice, because Scoopz does not use any dairy or animal-based ingredients in their Healthier Choice ice cream. The dense and creamy texture is instead a result of the handmade process, which introduces less air into the ice cream.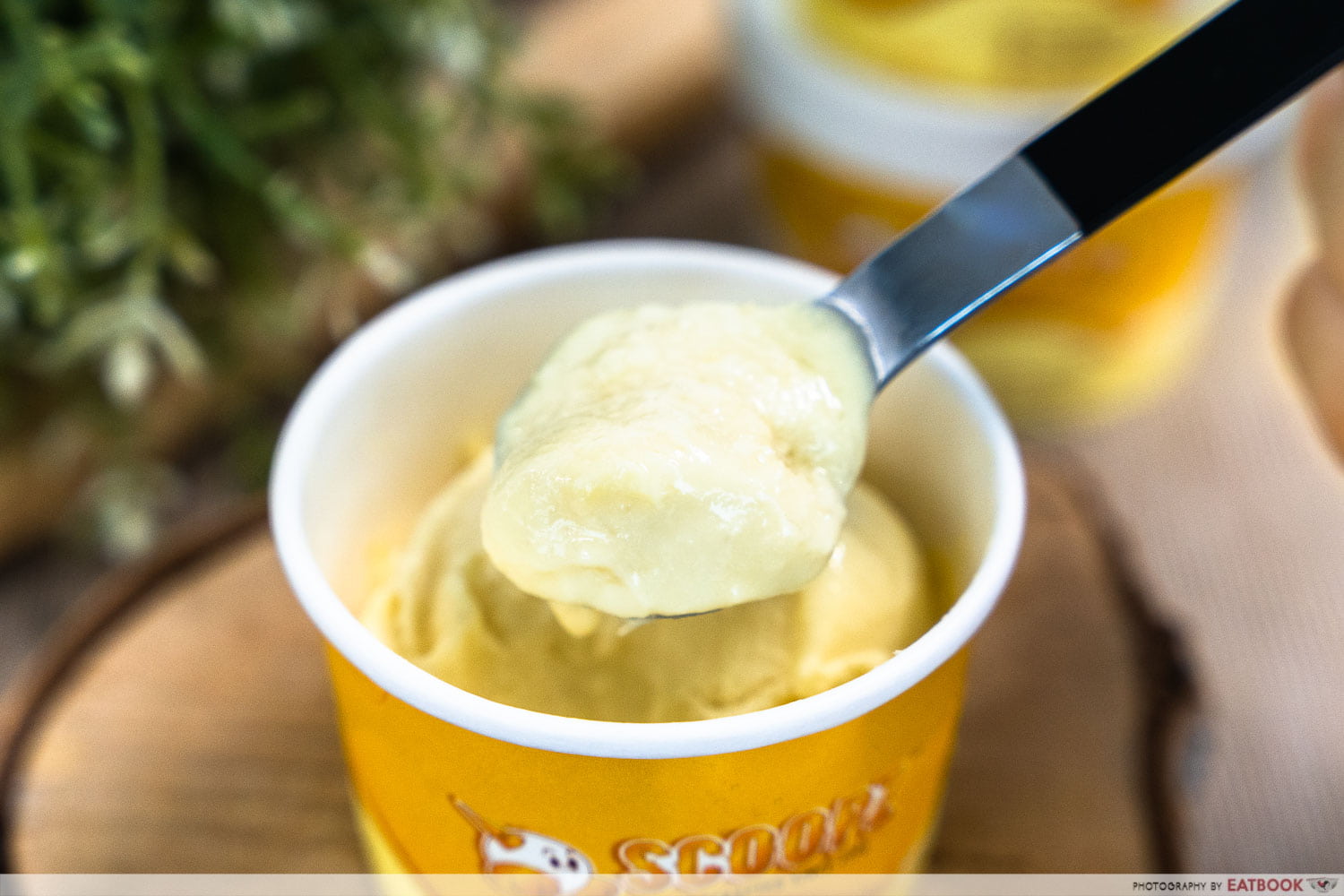 If you are looking for a healthier Mao Shan Wang ice cream, be sure to try Scoopz's Mao Shan Wang Healthier Choice ($6.30 per cup/$26 per pint). This is their best-selling item on the regular menu, now available as a Healthier Choice version. Made with fresh MSW pulp, the ice cream contains no refined sugar to reflect the bittersweet notes of the durian.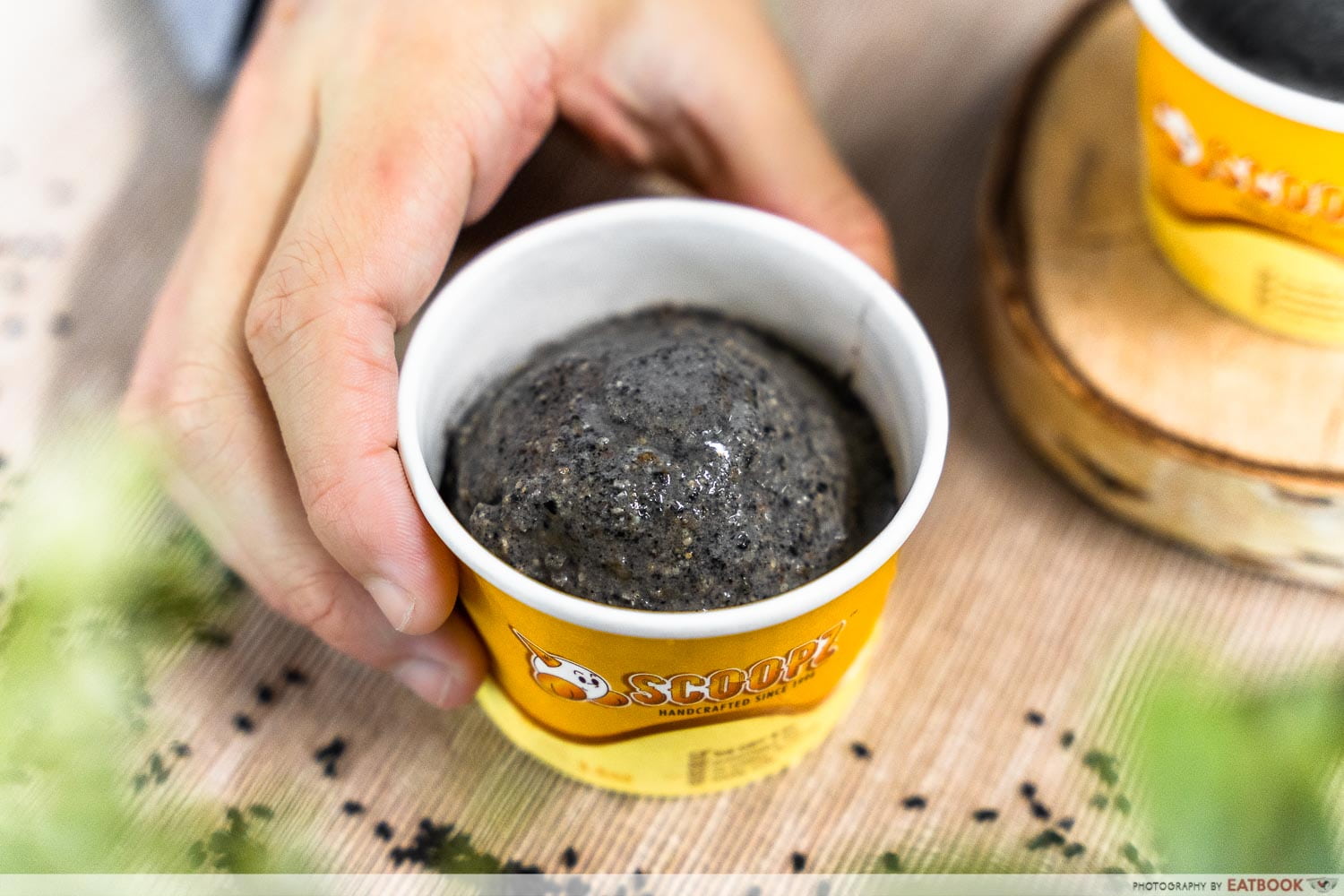 Savour the nutty Black Sesame Healthier Choice ($4.80 per cup/$19 per pint), which is made from toasted black sesame seeds. The ice cream features an intense fragrance reminiscent of black sesame paste and is also not too sweet. In fact, you'd be surprised to learn that Scoopz's Healthier Choice ice creams contain up to 3.3 times less sugar than major ice cream brands!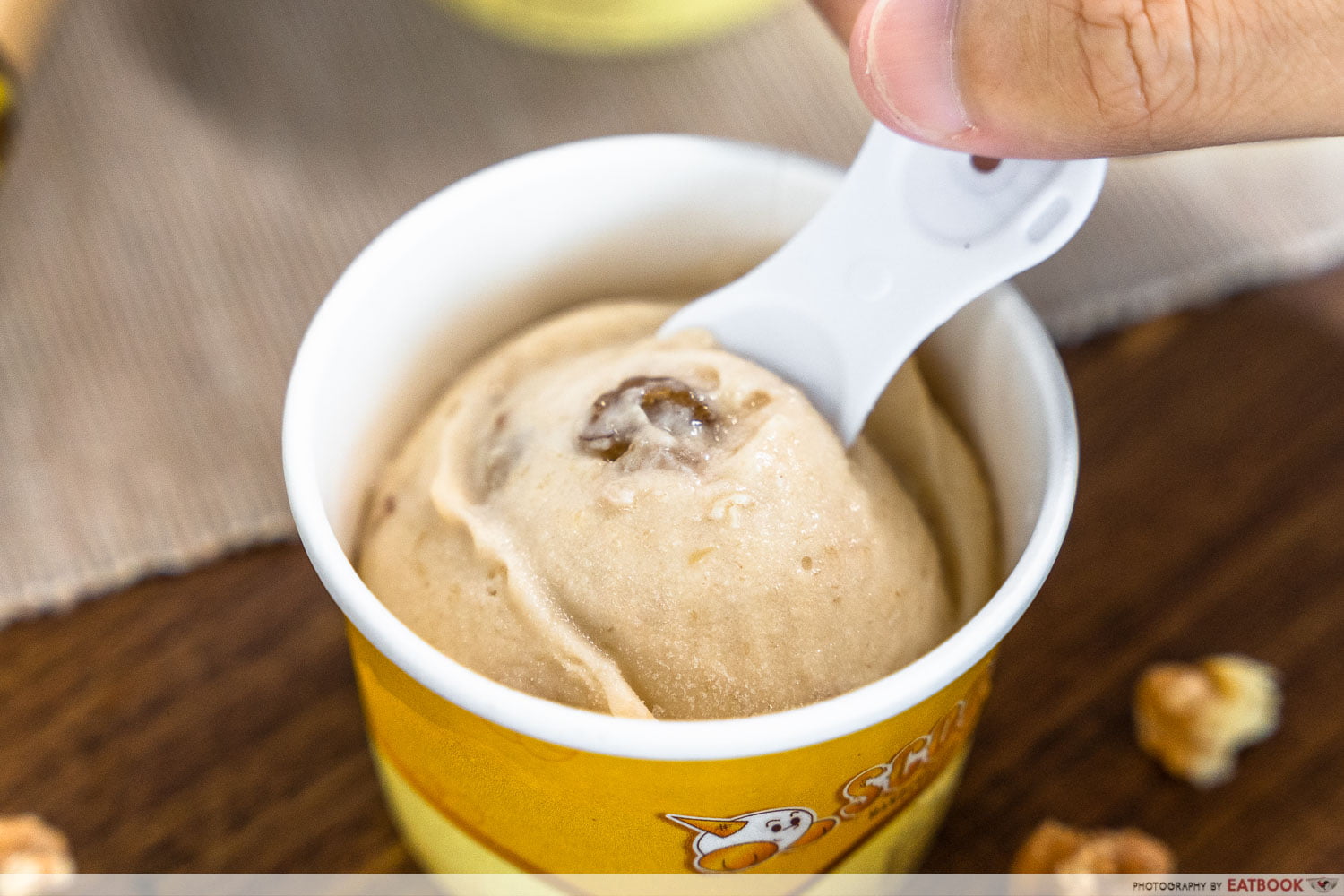 Scoopz is also introducing an all-new Banana Walnut Healthier Choice ($4.80 per cup/$19 per pint) which comes with chunks of walnut and banana for an added crunch. Everything in the Healthier Choice collection is lower in trans and saturated fat, so you can indulge in the ice cream without feeling guilty!
Apart from Banana Walnut, Black Sesame, and Mao Shan Wang, the Healthier Choice ice cream is also available in Mango, Chocolate, Soursop, Green Tea, Avocado, and even Cucumber!
From now until 3 June 2022, win a chance to try all 10 Healthier Choice ice cream flavours from Scoopz by taking part in their giveaway. Simply follow Scoopz's Instagram, complete the required task and tag three of your friends in the comments section. 
There's even a massive discount to boot! Simply spend a minimum of $45 and enjoy a $20 discount off the entire Healthier Choice collection when you enter the code 'SCOOPZHC' at the checkout page! The promotion is only valid until 10 June 2022 though, so don't wait any longer!
Photos taken by Chew Yi En.
This post was brought to you by Scoopz.