---
Seafood restaurants in the West
---
When it comes to quality seafood, freshness is key. The meat should have a very light smell that reminds you of the sea. Not the sea during low tide, but the sweet salty smell of the ocean. If it has a fishy odour, or a mushy consistency, it's best to give it a miss.
In search of the freshest catch, we visited the West to find out just where you can get your fix of seafood. While mainstay dishes such as steamed crab are always at the top of the list for quality seafood, here are some other variations of seafood that are just as great. So trim your fingernails, reschedule that manicure appointment, and sink your hands into some tasty seafood fare.
---
1. Wok Master
---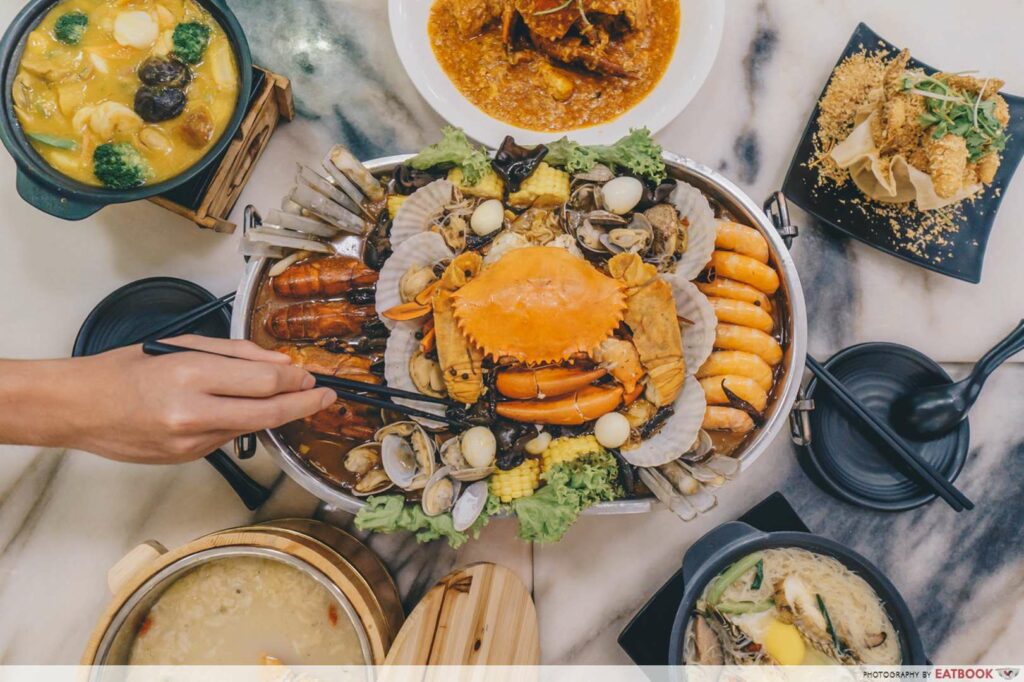 Providing quality zi char in a comfortable air-conditioned environment, Wok Master at Westgate impresses with value-for-money dishes and fresh seafood.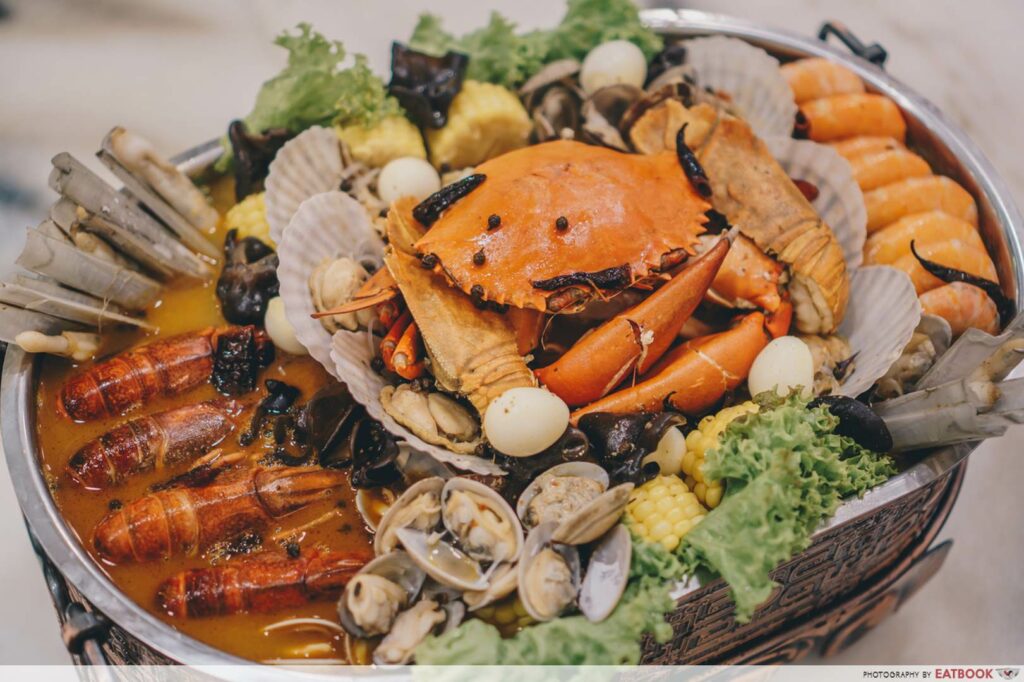 The Seafood Platter ($68++) provides something for everyone with an assortment of seafood. Recommended for three to four diners, the platter is filled to the brim with crab, clams, scallops, crayfish and many more. The broth is made up of a ma la base, with plenty of tongue numbing Sichuan peppercorns thrown in for an additional spicy punch. The 'Bi Feng Tang' Soft Shell Crab ($18++) is also a great dish to share, with a cereal breading that gives off an added touch of sweetness.
Address: 3 Gateway Drive, #B1-09, Westgate, Singapore 608532
Opening hours: Daily 10am to 10pm
Tel: 6909 2386
Website
---
2. Long Beach Seafood Restaurant
---
When it comes to quality seafood, you can't really go wrong with Long Beach Seafood Restaurant at IMM. With an illustrious history spanning 70 years, the restaurant has been receiving awards yearly, with the most recent being the Taste of Singapore 2018 by Singapore Tatler.
The restaurant has over nine aquariums where seafood is caught live on the spot for optimum freshness. The Famous Black Pepper Crab (seasonal price) is a definite must-try. The sauce has just the right amount of pepperiness and a surprising sweetness to it – thanks to the fresh crab. The meat is also firm and sweet without being mushy. For those who are too lazy to peel their seafood, the restaurant offers deshelling services at no additional charge. I personally prefer to peel them myself, as that'll let me suck on the juices.
Address: 2 Jurong East Street 21, #03-07, IMM, Singapore 609601
Opening hours: Mon-Fri 11am to 3pm, 5:45pm to 11pm, Sat-Sun 11am to 3pm, 5pm to 11pm
Tel: 6566 9933
Website
---
3. NY Night Market
---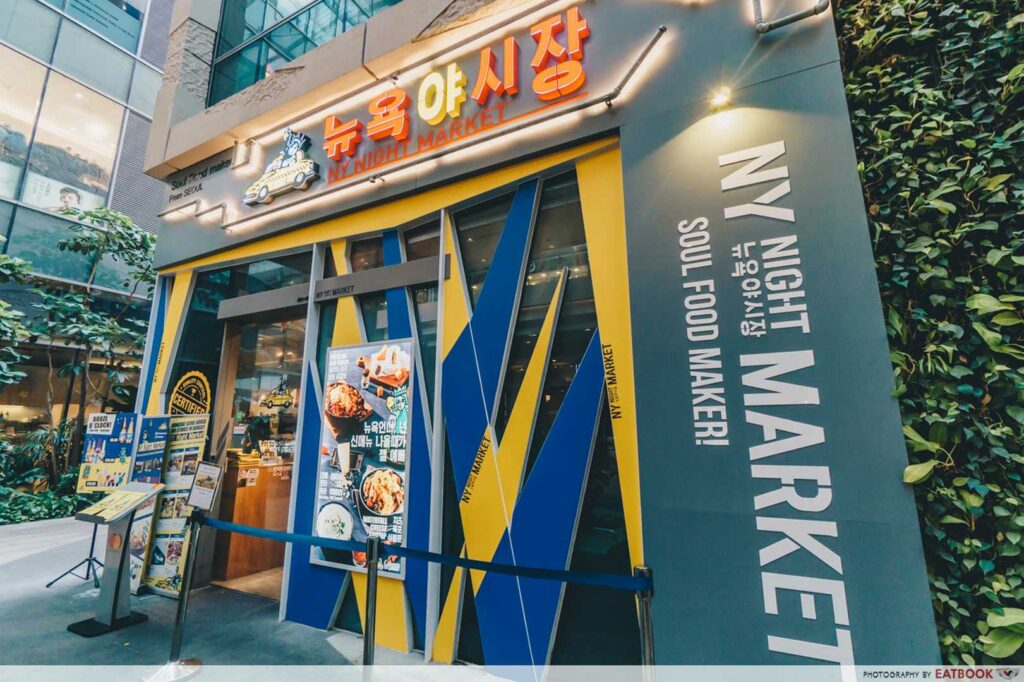 With over 150 outlets around the world, the Westgate outlet is NY Night Market's first in Singapore. Serving up Korean-American fusion cuisine, you won't get the usual army stew or barbecued meat at this joint. Instead, the menu is put together with plenty of novel finds.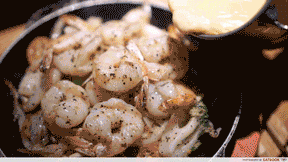 Shrimp lovers will fall in love with the Waterfall Cheese Shrimp ($13.90++). Peeled shrimp is served with cracked black pepper, along with Emmental and mozzarella cheese fondue sauce. The sauce is dramatically poured in front of your eyes on a hot plate, giving that eargasmic sizzle. Those who are looking for traditional Korean options will like the Seafood Nurungji Soup ($18.90++). This classic seafood stew comes with popped rice crackers that are great when you dip them inside the thick broth. Chunks of juicy squid rings are also tossed inside, absorbing the rich flavours of the soup.
Address: 3 Gateway Drive, #01-08, Westgate, Singapore 608532
Opening hours: Mon-Thur 11am to 10pm, Fri-Sun 11am to 11pm
Tel: 6816 1018
Website
---
4. White Restaurant
---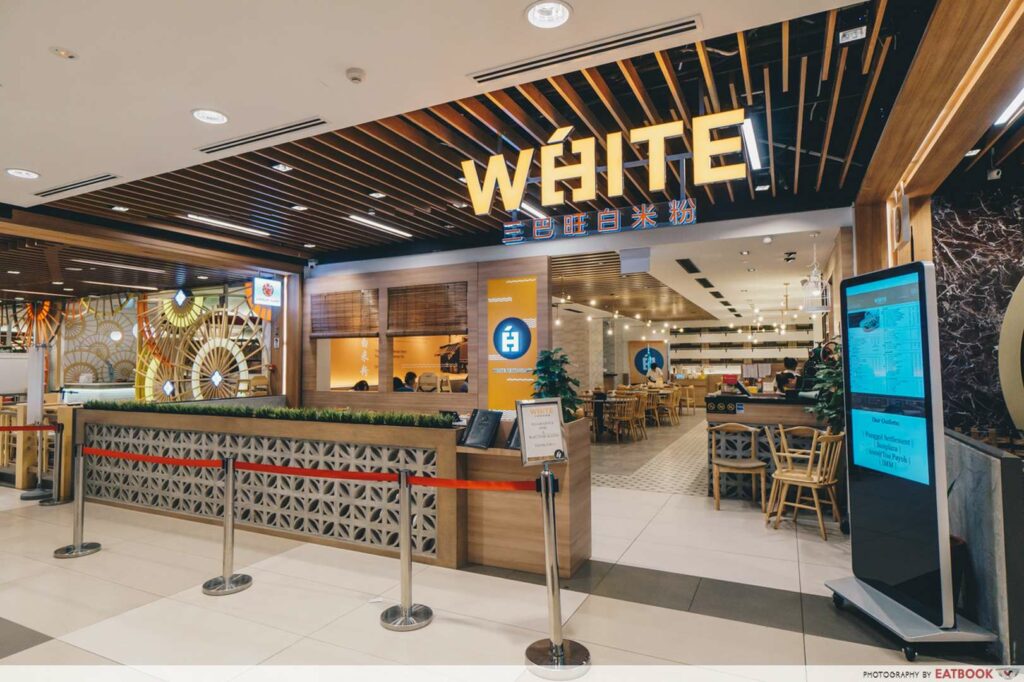 Those living in the North will be familiar with the famous Sembawang White Bee Hoon restaurant opposite Sembawang Shopping Centre. The store with its old-school vibe has captured the hearts of many with its homely zi char dishes and creamy white bee hoon. The store has since been rebranded as White Restaurant and has expanded to five outlets in Singapore with the latest addition in IMM.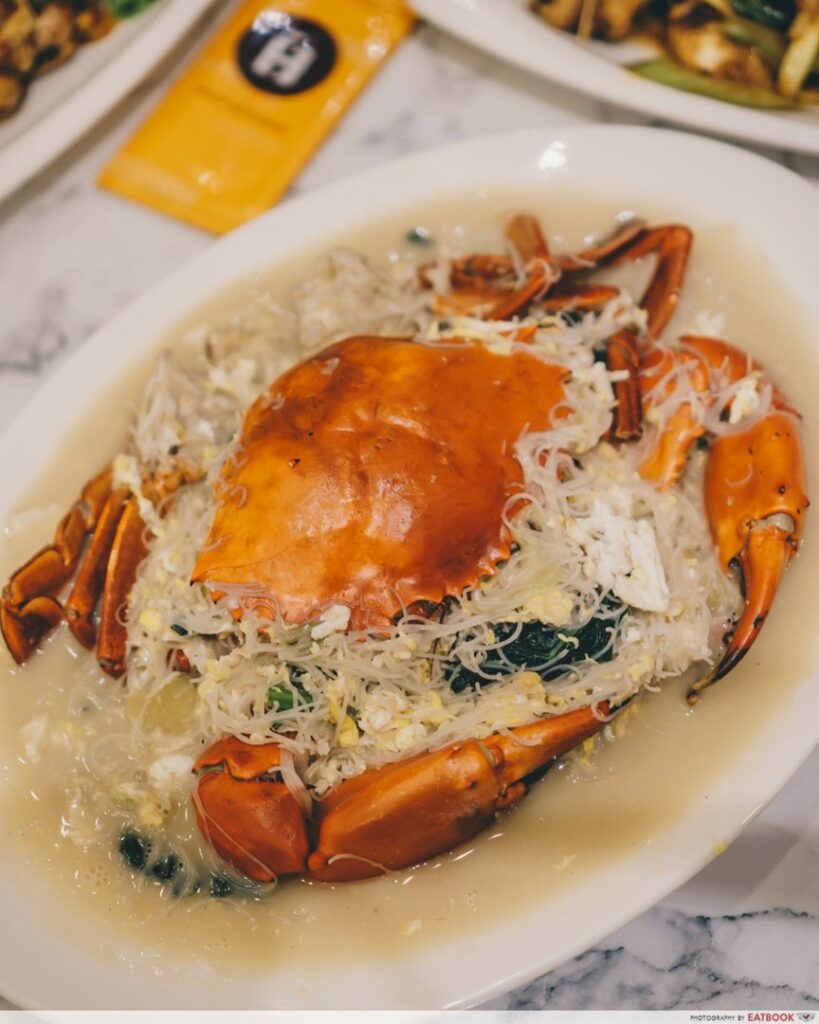 Crab White Beehoon ($65++) consists of their signature white beehoon with a crab nestled on top. The noodles are cooked in a thick crab-based broth that gives off all the essence of the crab to the entire dish. Peel open the crab and you'll find that the meat remains succulent without being dried out in the cooking process. Also, try their Sambal Lala ($18++) that is wok-tossed in a coat of house-made sambal and lots of minced garlic. The sambal is packed with chilli, and the garlic gives an added richness to the clam juices.
Address: 2 Jurong East Street 21, #02-24, IMM, Singapore 609601
Opening hours: Daily 11am to 2:30pm, 5pm to 9pm
Tel: 6264 2202
Website
---
5. Aloha Poke
---
Bringing a taste of Hawaii to Singapore, you'll find a wide selection of poke neatly displayed on the counter at Aloha Poke. The sashimi-grade tuna and salmon are delivered to each outlet daily, with the food preparation done on-site to ensure freshness and quality. You get to customise the poke bowls to exactly how you like it, with a selection of white and brown rice, over eight different types of poke, and toppings such as flying fish roe and avocado.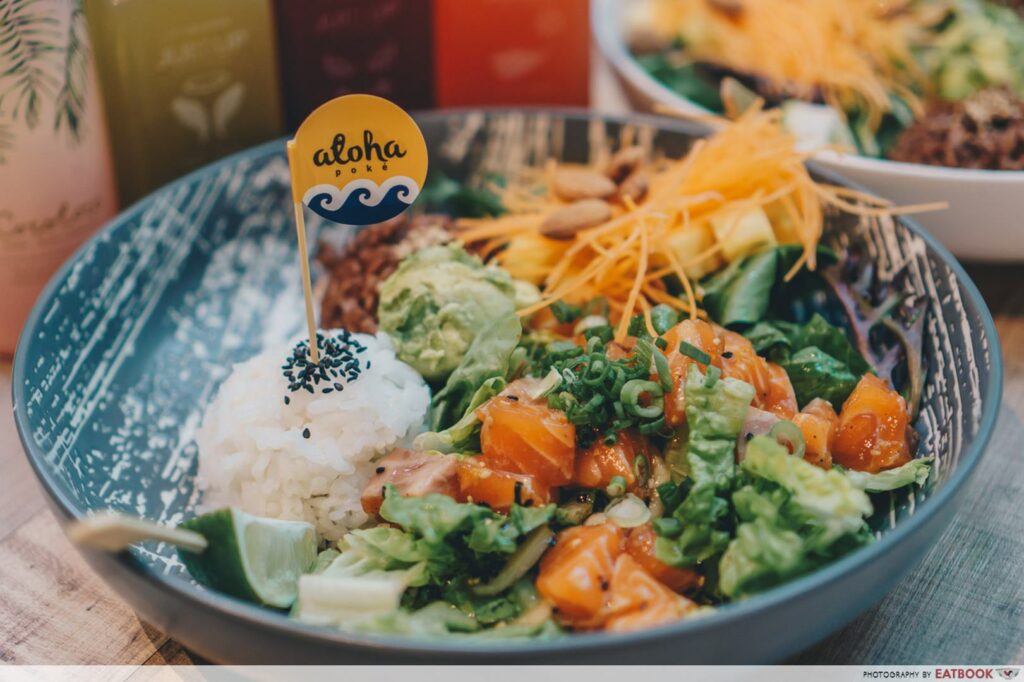 There are three different sizes to choose from, with Lil' Swell ($12.90) being the smallest with a scoop of poke. The standard Nalu Salmon ($16.90) is a crowd-favourite with cubes of salmon marinated in sesame oil and shoyu. While it may sound simple to just mix cubes of sashimi with sesame oil and soy sauce, the secret is always in the proportions. I like how there's just the right amount of seasoning in the marinade, with the nuttiness of the sesame oil going well with the fattiness of the salmon.
Address: 3 Gateway Drive, #01-09, Westgate, Singapore 608532
Opening hours: Daily 11:30am to 9:30pm
Tel: 6252 7996
Website
---
6. Miam Miam
---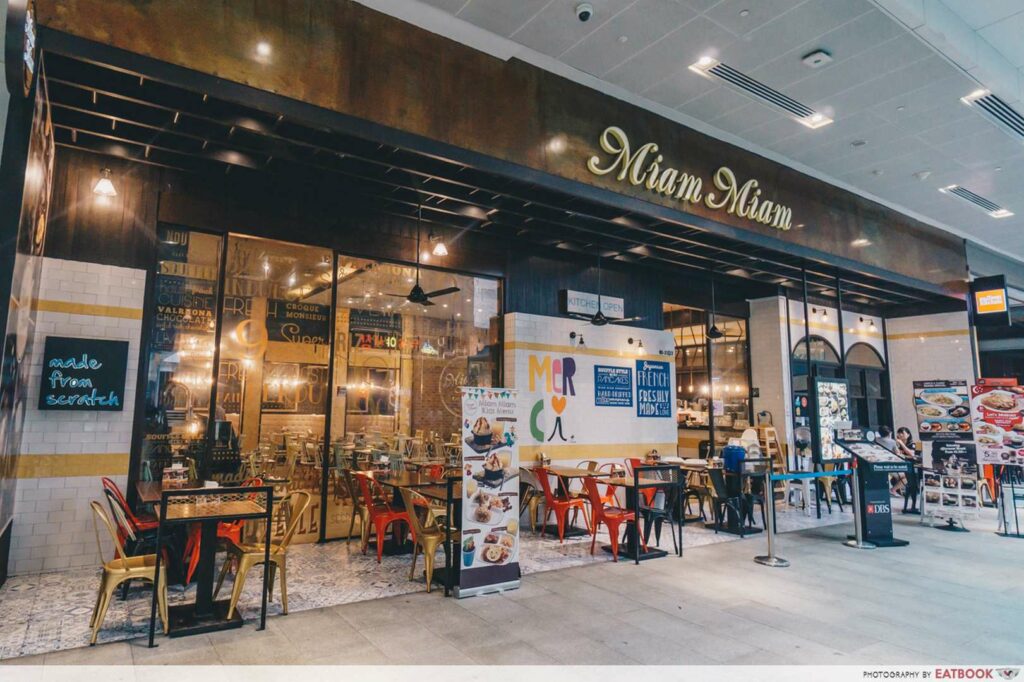 Combining Japanese flavours with French cooking techniques, the cosy interior and French-inspired decor give off a Parisian vibe at cafe-restaurant Miam Miam. For those who are wondering, Miam Miam stands for "yum yum" in French.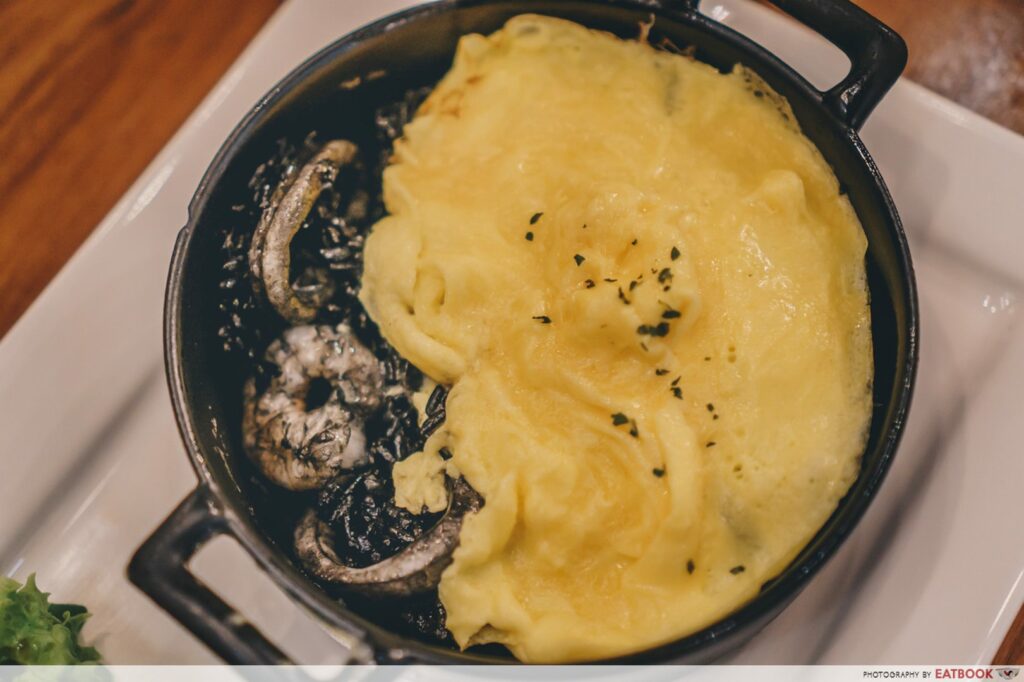 Riz Noir Squid Ink Rice ($17.50++) might look unassuming at first with a bed of jet black rice covered by a blanket of egg. But dive deep into the beautiful mess and you'll find an assortment of seafood such as scallop and prawns that give an added touch of flavour to the rice. The egg is also light and fluffy and goes great with the moist and garlicky rice.
Address: 3 Gateway Drive, #01-21/22, Westgate, Singapore 608532
Opening hours: Mon-Thur 11:30am to 9:30pm, Fri 11:30am to 10pm, Sat 11am to 10pm, Sun 11am to 9:30pm
Tel: 6369 9008
Website
---
7. Pot Luck
---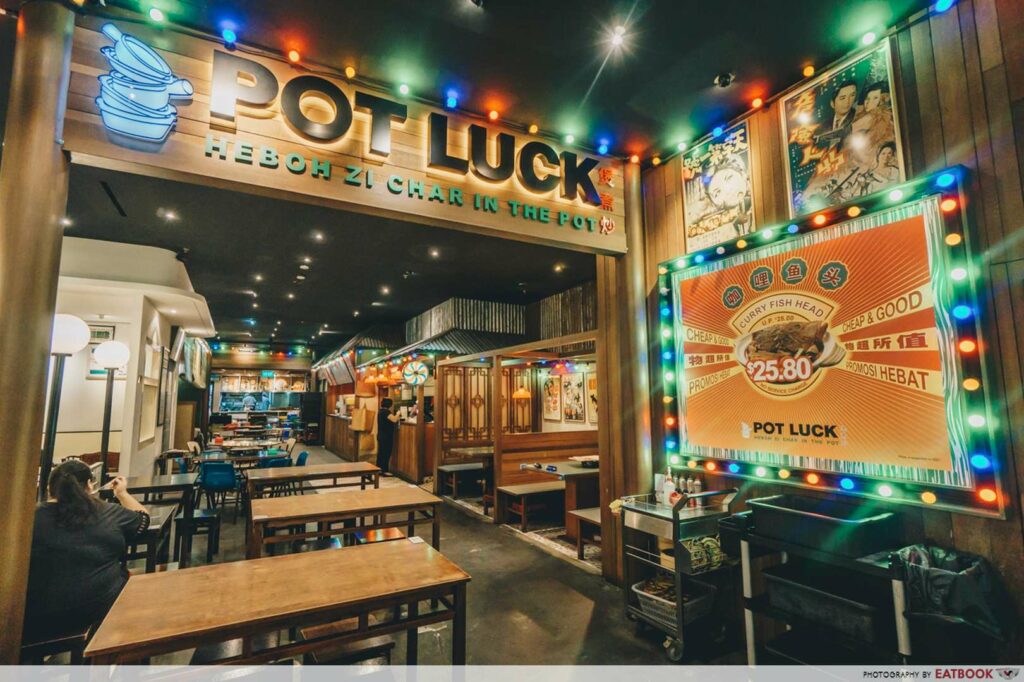 You'll feel like you're in the 1960s' Chinatown at Pot Luck. This retro restaurant at IMM is decorated with plenty of cultural references and nostalgic furniture that takes you back in time. Opened by the same people behind Soup Restaurant, this halal-certified eatery does away with service charge, so you'll have to order at the counter. I wouldn't be complaining about the extra legwork though, for $2.80+, you'll get to help yourself to an unlimited amount of cold and hot beverages.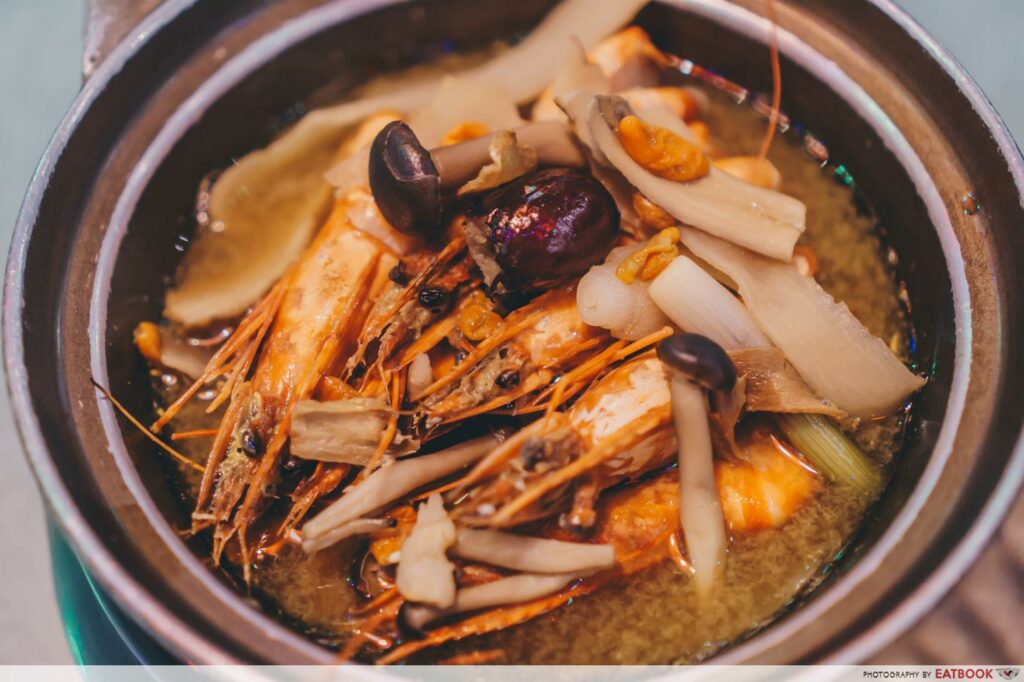 The Herbal Prawn ($15.80+) is served in a thick clay pot that helps maintain the temperature of the dish. Inside you'll find whole prawns that have been cooked in a rich broth of traditional Chinese herbs such as wolfberries and Solomon's seal. This bowl of nourishing soup is perfect for rainy days and I like how the prawns gave a touch of sweetness to the entire dish.
Address: 2 Jurong East Street 21, #01-101A, IMM, Singapore 609601
Opening hours: Daily 11:30am to 10pm
Tel: 6899 6636
Website
---
8. Akimitsu
---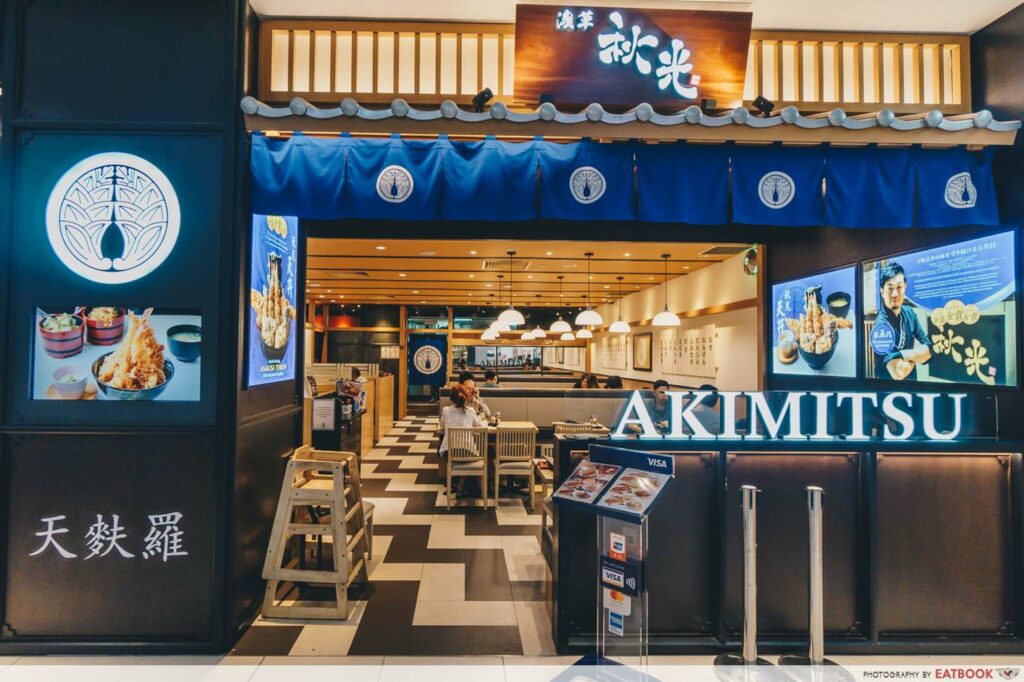 Making tempura is a tricky affair. The batter has to be icy cold, the oil needs to be controlled so that the ingredients don't burn, but most importantly, the batter needs to be mixed with just the right amount of force so that it doesn't get overly stretchy, resulting in a soft crust. Hailing from Asakusa, Japan, with over 128 years of history, Akimitsu is an award-winning tempura restaurant that specialises in tempura don. The current fifth generation owner, Mr Akimitsu Tanihara, is no stranger to this technique with years of family experience.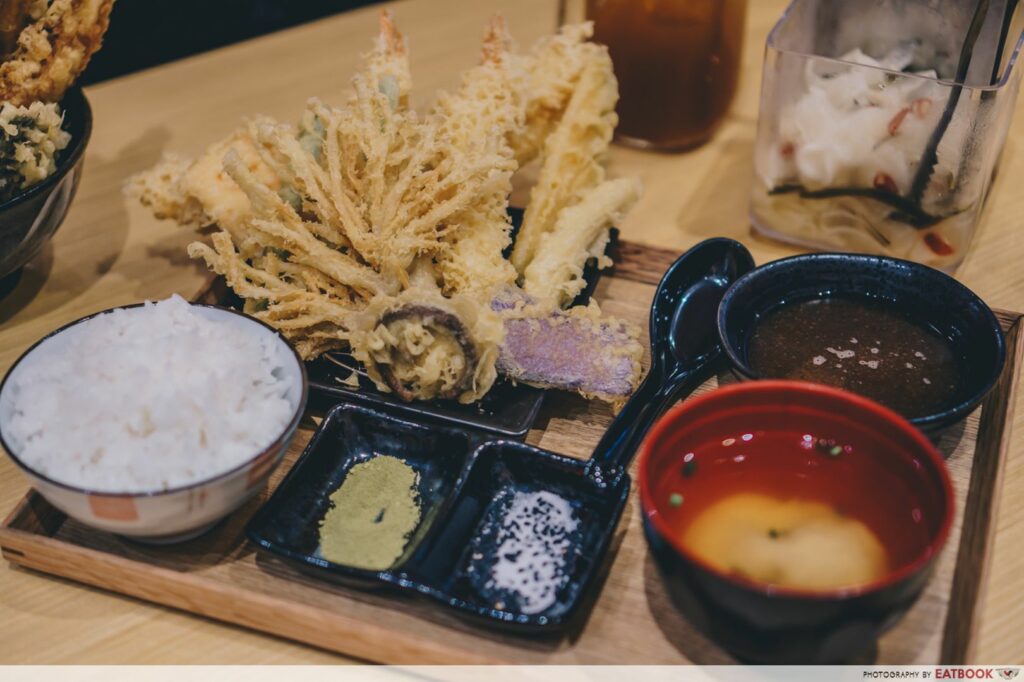 Get the Mixed Tempura Rice Set ($15.90++), which comes with an assortment of vegetables and seafood. The prawns are the star of the show, coming in a crisply fried batter along with additional chunks of light tempura batter on top of it. You can dip your tempura in matcha powder for a slight burst of matcha goodness, but I'm a purist myself and prefer to dip mine in regular tempura sauce for an added touch of flavour.
Address: 3 Gateway Drive, #03-09, Westgate, Singapore 608532
Opening hours: Daily 10am to 10pm
Tel: 6465 9383
Website
---
9. Isuramuya Japanese Restaurant & Marketplace

---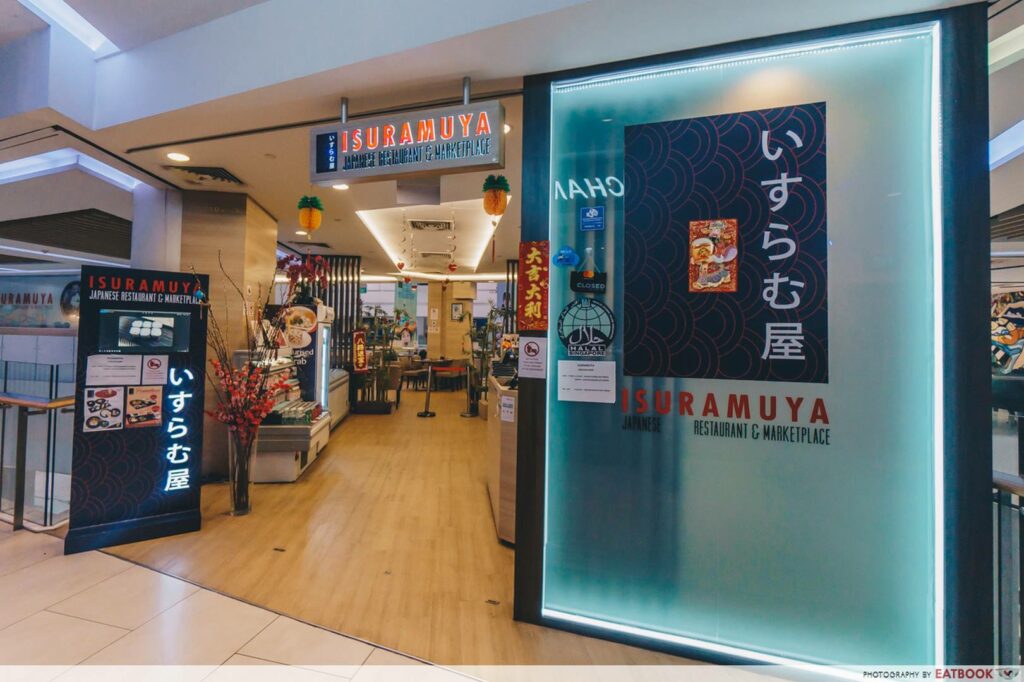 Located just above the ice skating rink at JCube, the halal-certified Isuramuya lets you catch all the action at The Rink while you enjoy affordable Japanese fare. Their food is prepared with ingredients flown directly from Japan and it also comes with an adjoining marketplace where you can get Japanese products such as ice-cream and snacks.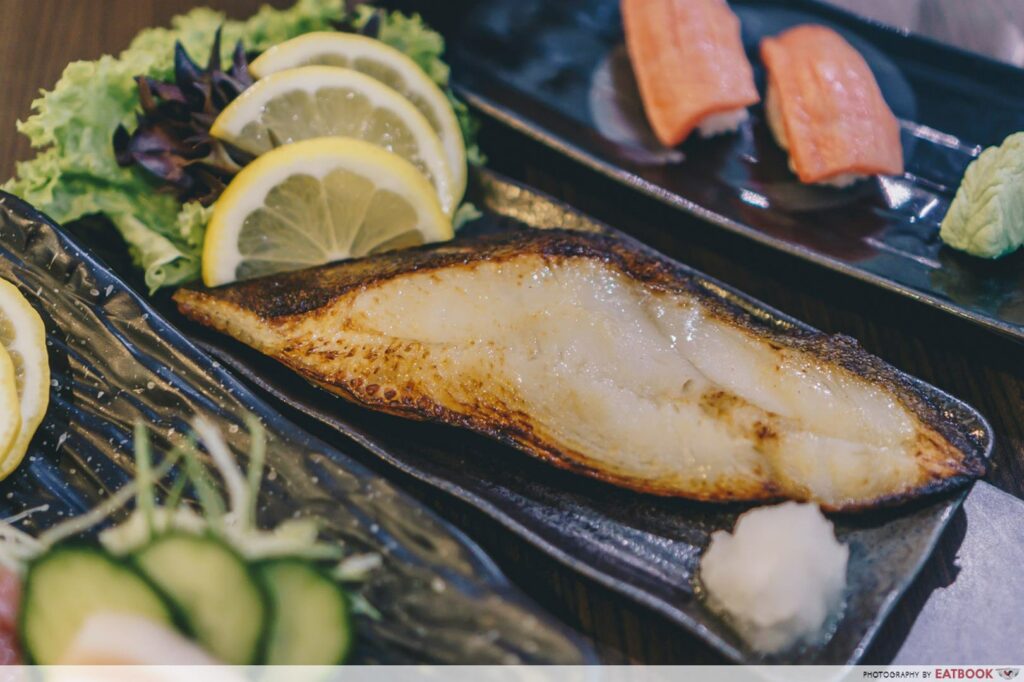 The Halibut Steak Shio Koji ($8.90++) is grilled fresh upon order and comes with a crispy skin that pairs well with the fish's buttery flavour. It is lightly seasoned with salt and is served with slices of lemon that complements the fish. It's also accompanied by daikon oroshi, or grated daikon radish, which is often served with grilled fish in Japan. The spiciness of the radish blends well with the oiliness of the fish, leaving a refreshing aftertaste.
Address: 2 Jurong East Central 1, #04-19, JCube, Singapore 609731
Opening hours: Mon-Thur 11:30am to 3pm, 5pm to 10pm, Fri-Sun 11:30am to 10pm
Tel: 6262 3008
Website
---
Seafood restaurants for the Westies
---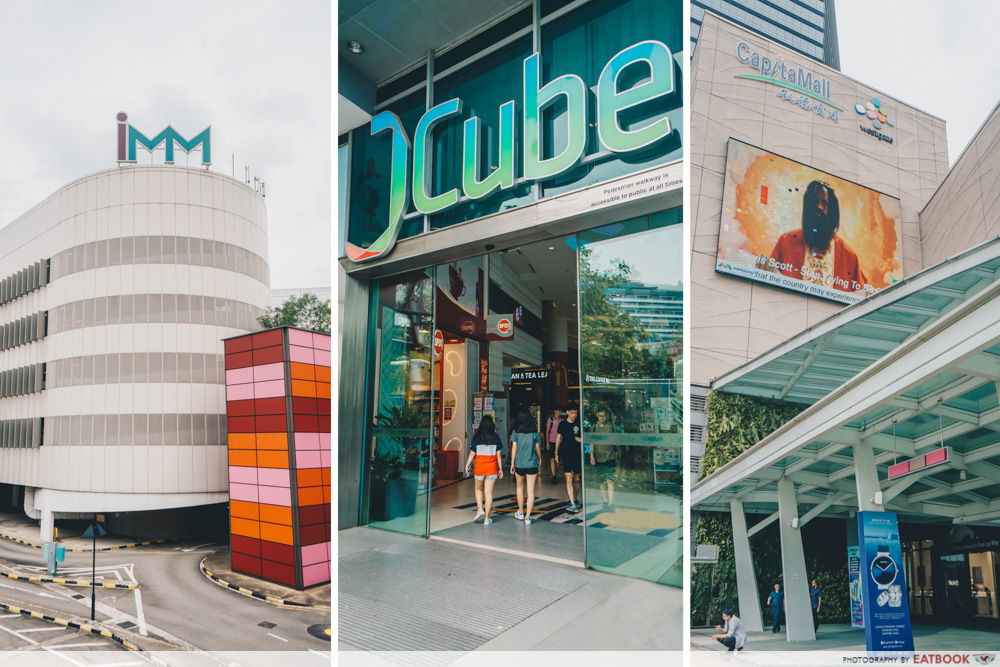 From classic black pepper crabs to "waterfall shrimp", seafood lovers are in for a treat at Jurong East. Conveniently located next to the MRT Station, visit these restaurants for a splashing good time!
Keep yourself updated on the latest promotions and events by following Westgate on Facebook and Instagram, IMM on Facebook and Instagram, and JCube on Facebook and Instagram.
This post is brought to you by CapitaLand.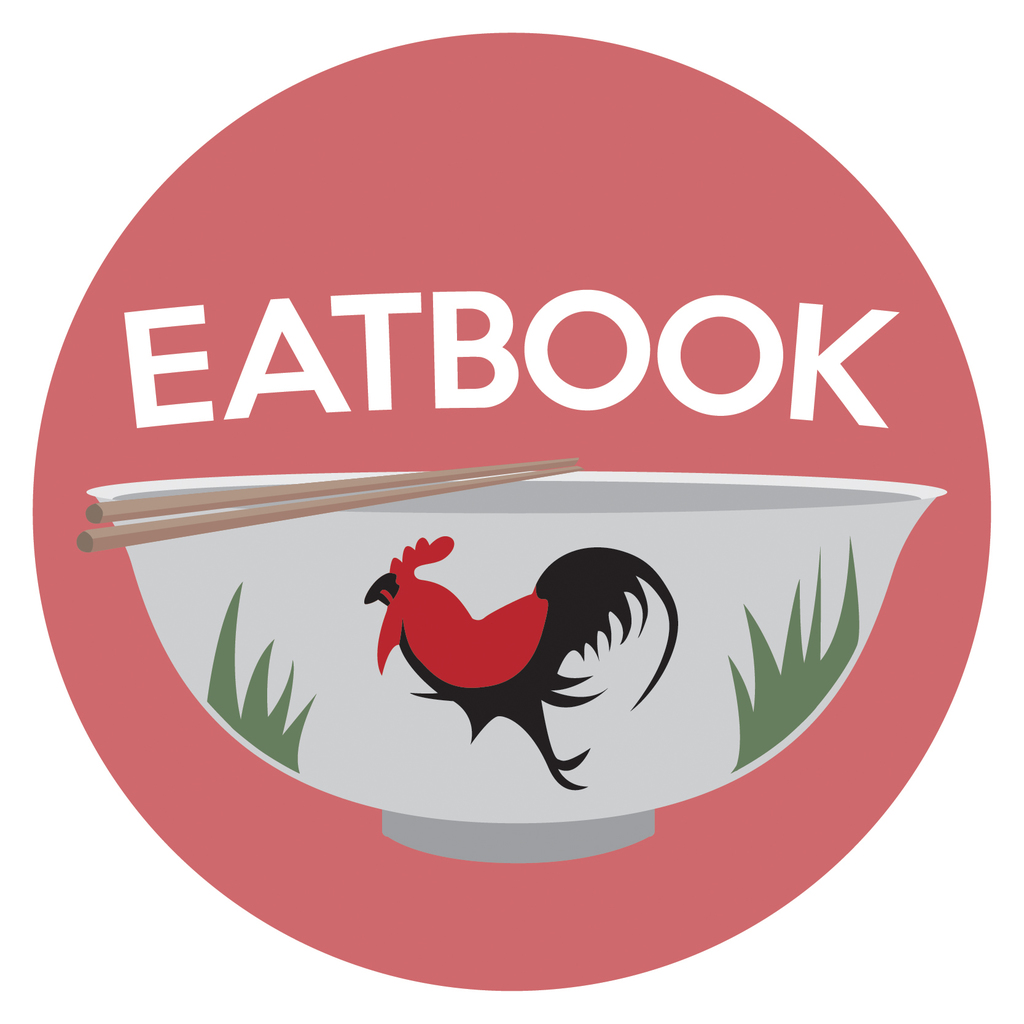 Drop us your email so you won't miss the latest news.