---
Seah Im Food Centre offers cheap food at HarbourFront
---
Unlike many Singaporeans, I love going to Sentosa, especially to Palawan Beach and – if I'm feeling rich – Adventure Cove Waterpark for a short break from all the hustle and bustle. And after all those fun under the sun, I'd always be famished and craving for good food. While I'm okay with eating at Sentosa or the malls around HarbourFront MRT Station, my wallet tends to feel the pinch towards the end of the month. So I usually end up at Seah Im Food Centre, which offers loads of cheap and good food near the MRT station. If you frequent HarbourFront as well, pop by Seah Im Food Centre the next time and check out these stalls!
---
1. Aspirasi
---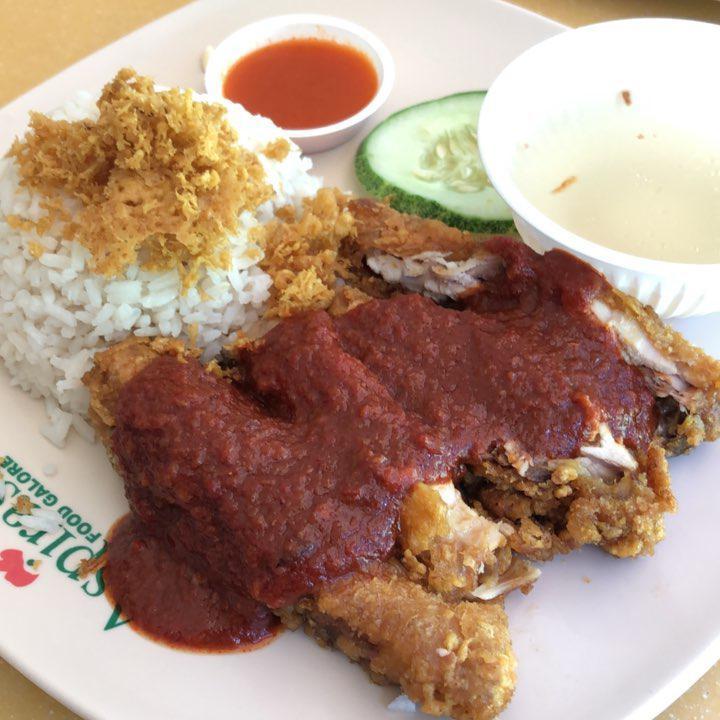 Image credit: @darkiceman88
I have always asked myself, how good can a plate of nasi ayam penyet be? Well, my opinion changed after trying Aspirasi's Nasi Ayam Penyet ($3.50). The plate comes with a mound of rice, deep-fried chicken drenched in house-made sambal, cucumber, chilli, and a bowl of soup. The crunchy battered chicken marries well with the sweet and spicy sambal. Also, you can take as many spoonfuls of crispy crumbs as you want! They have Sambal Chicken Rice ($4) as well, and it is equally good.
Unit number: #01-45
Opening hours: Tue-Sun 9am to 9pm
Tel: 9297 2025
---
2. Shi Ji Noodle Stall
---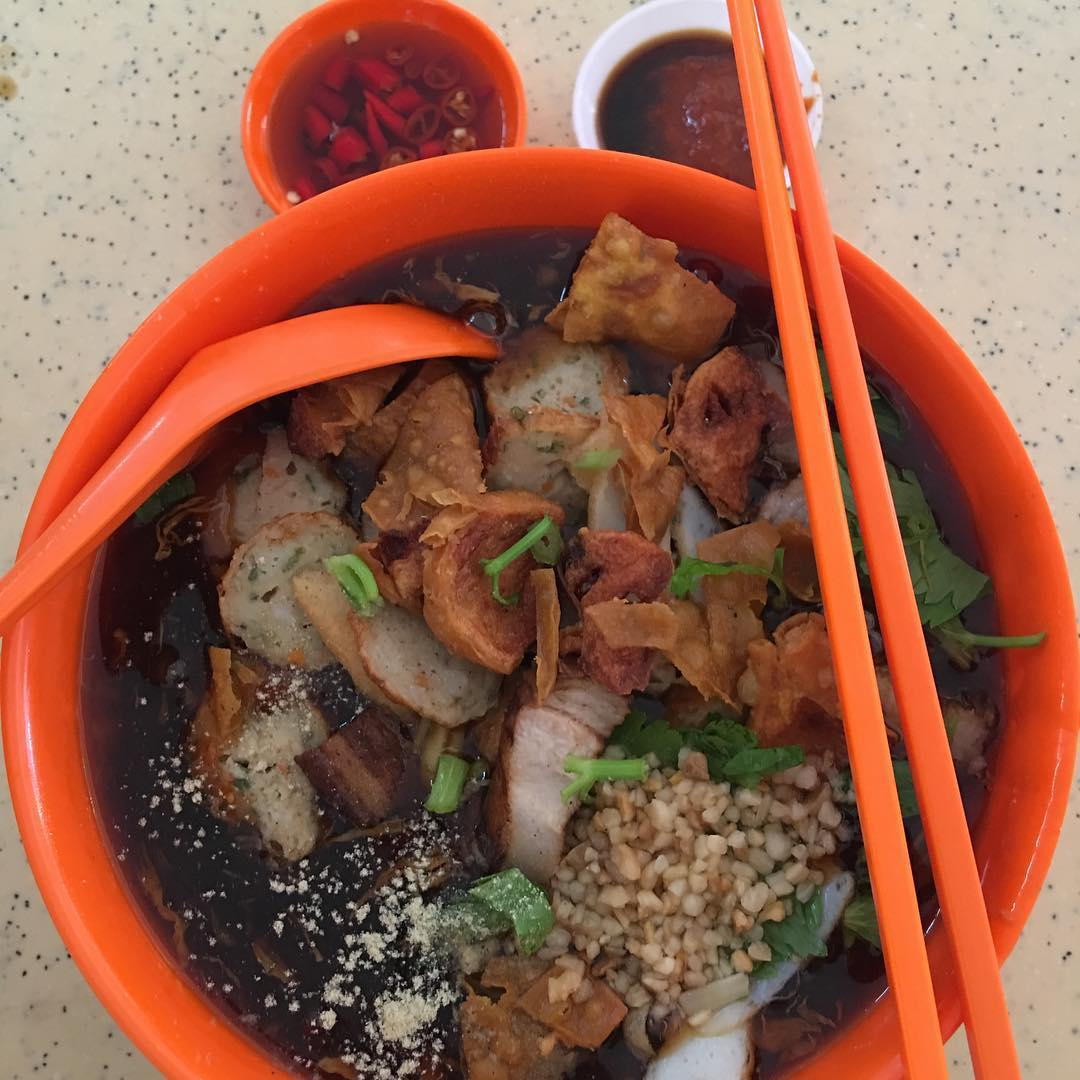 Image credit: @kcijoel
Another hidden gem would be Shi Ji Noodle Stall. They are known for their generous servings at cheap prices. Their starch-ladened Braised Duck Lor Mee ($3) is served with a variety of liao such as sliced duck meat, fish cakes, ngoh hiang, braised egg, and deep-fried stuff. Enjoy their flat yellow noodles coated with the thick and savoury gravy. You can add in vinegar if you'd like more tang. It is definitely worth travelling for and offers a bang for your buck.    
Unit number: #01-56
Opening hours: Daily 8am to 4:30pm
---
3. Thaksin Beef Noodle
---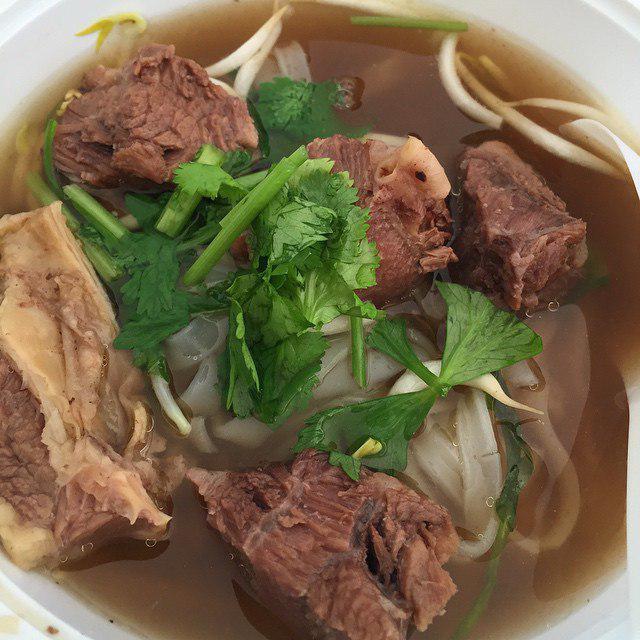 Image credit: @sherhussy
If you're craving for a warm and hearty dish, Thaksin Beef Noodle might just be what you're looking for. This halal-certified Thai stall specialises in Beef Noodle ($5/$6/$7). Each bowl is served with steaming hot broth, flat white noodles, and chunks of beef. Enjoy the silky noodles and fork-tender beef with the herby and savoury broth. If that is not good enough for you, try out their Beef Pad Thai ($4.50) as well. You can add this to your list of to-have Thai food when your cravings hit.     
Unit number: #01-44
Opening hours: Daily 10am to 9:30pm
Website
Menu
Full list of outlets
---
4. Farasha Muslim Food
---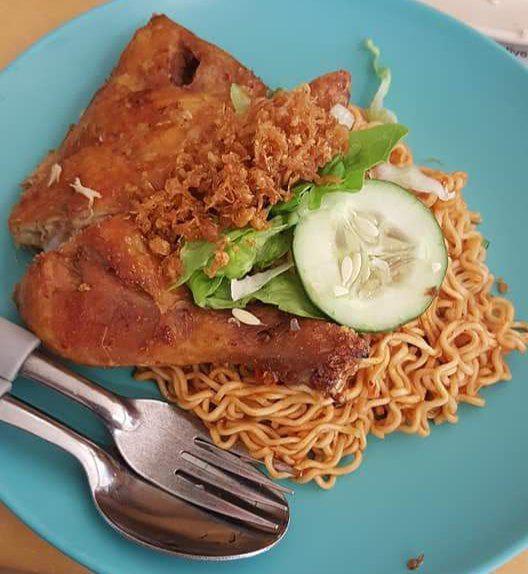 Image credit: @azari_amin
After Chef Bob's visit to Farasha Muslim Food, their Maggie Goreng Tom Yum ($4.50) has been creating a lot of buzz amongst the Malay community. The queues have been snaking ever since so if you happen to drop by, try it out and see if it lives up to the hype. The Maggie mee is filled with wok hei and tom yum flavour, making it a moreish dish. It is also served with a huge deep-fried chicken thigh; its crispy skin and tender meat will hit all the right spots.
Unit number: #01-31
Opening hours: Daily 10am to 8pm
---
5. Cheng Ji Chao Xia Mian Hao Jian
---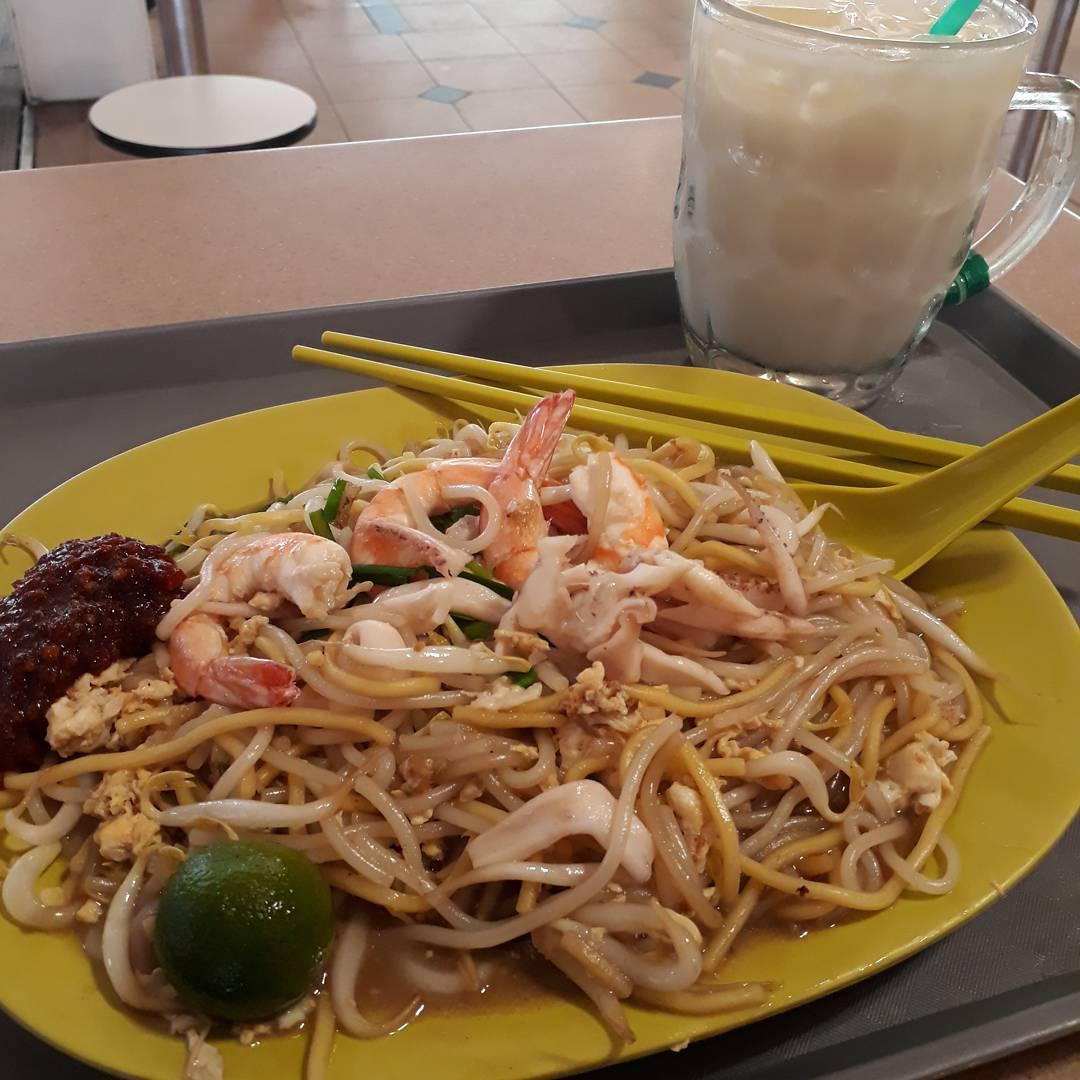 Image credit: @thanarajsuppiah
Cheng Ji Chao Xia Mian Hao Jian may have appeared on Channel 8's Just Noodles but not many know about them. Their Fried Hokkien Prawn Mee ($3) is value-for-money and great for those who love the wet version. The dish includes a generous amount of squid and prawns as well. Squeeze the lime all over and give it a good mix to cut down on the yellow mee's alkaline taste and you're good to go. The sambal has a spicy kick which complements and accentuates the wok hei flavour. If you love orh luak, give their Oyster Omelette ($2.50) a try as well!  
Unit number: #01-59
Opening hours: Daily 11am to 2pm
---
6. Cai Ji Boneless Duck Rice Porridge

---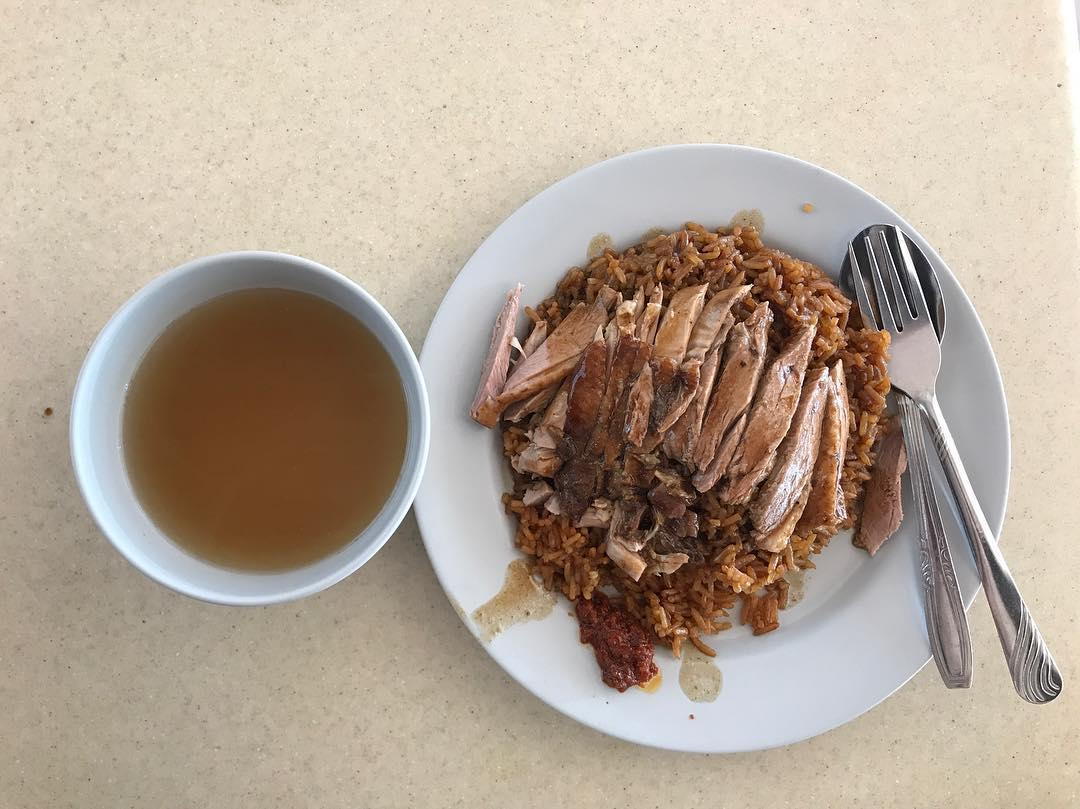 Image credit: @dhanysoepardi
Seah Im Food Centre is home to many underrated stalls and Cai Ji Boneless Duck Rice Porridge is one of them. At just $2.80 (yam rice) or $2.50 (white rice), you can get a plate of Boneless Braised Duck Rice. The duck meat is tender, moist, and flavourful after being braised in soy sauce. You'll wipe out your plate in seconds even before you know it. If you need more meat, they also have a Platter ($8) of braised duck, pig skin, pig's ears, and innards.
Unit number: #01-58
Opening hours: Sun-Fri 10am to 8pm
---
7. Tian Ji Niang Dou Fu

---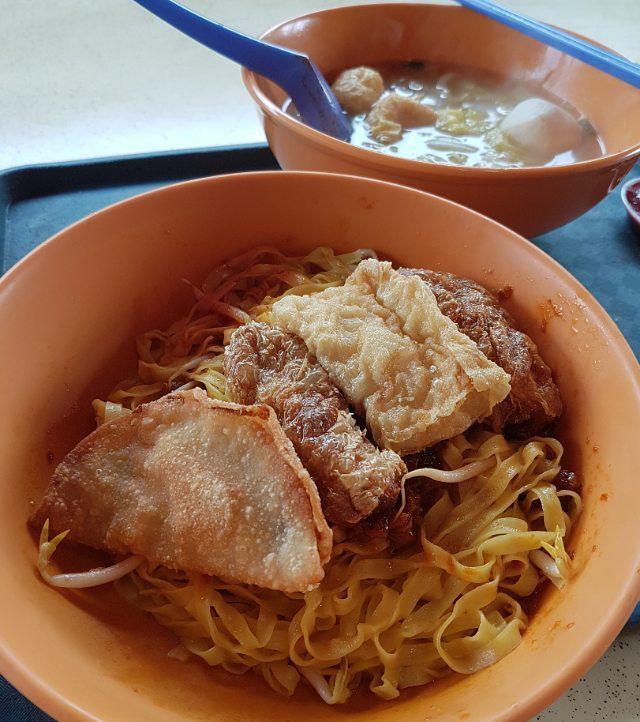 Image credit: @byeoyeo
Unlike your regular YTF stall, Tian Ji Niang Dou Fu serves bowls with fixed ingredients so you don't have to fret about what to choose. You can opt for dry or soupy Yong Tau Foo ($3.50 for six pieces). For the former, all the deep-fried stuff will be put together with your noodles while the rest of the ingredients will be in your soup. They don't skimp on veggies so that's a plus point. They have a variety of noodles to choose from – mee pok, mee kia, bee hoon, and yellow noodles. Their queues are usually long but you know what they say, good things come to those who wait.
Unit number: #01-52
Opening hours: Daily 7am to 9pm
---
Widen your food options
---
Do refer to this list the next time you're at HarbourFront with your friends or family and are unsure of what to eat! For more idea on what to eat at hawker centres around Singapore, check out our guides to Old Airport Road Food Centre and Yishun Park Hawker Centre!
Address: 2 Seah Im Road, Singapore 099114
Nearest MRT station: HarbourFront
---
Featured image taken from Instagram user @dhanyseopardi's post.