Seoul Shiok is a Korean hawker stall in Sengkang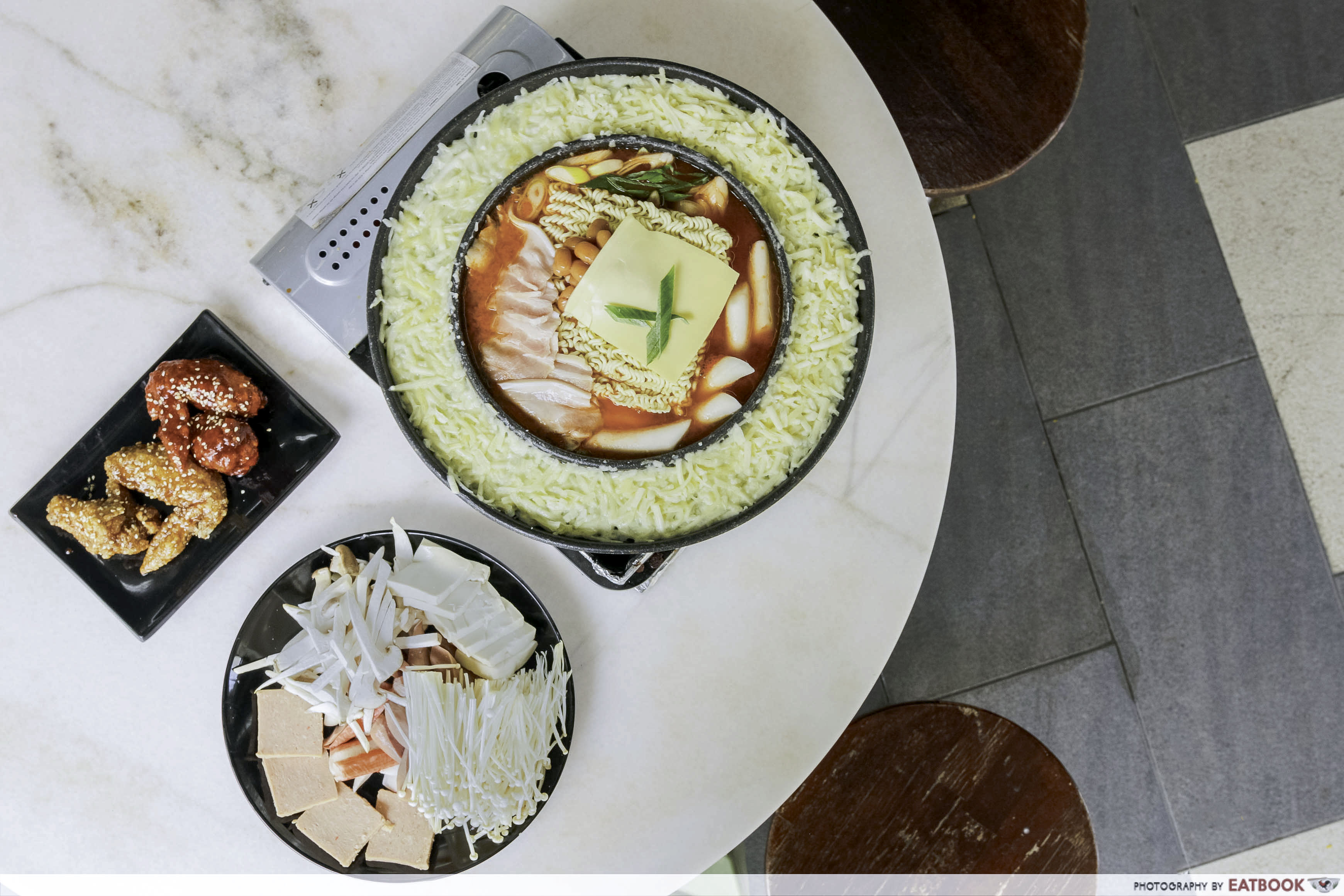 When I was watching a Korean variety show two years back, I was amused by how the cast was constantly yelling, "Budaejjigae! Budaejjigae!" And in my heart I was wondering what was so special about this budaejjigae that got them so excited. After seeing how visually appealing it looks, I went on a hunt to find the best budaejjigae (Korean army stew) in Singapore. Though there were a few places that blew me away, they also blew a large hole in my pocket. It was only recently that I chanced upon a Korean hawker stall in Sengkang Square called Seoul Shiok, which sells affordable Korean food including army stew and fried chicken wings.
Food at Seoul Shiok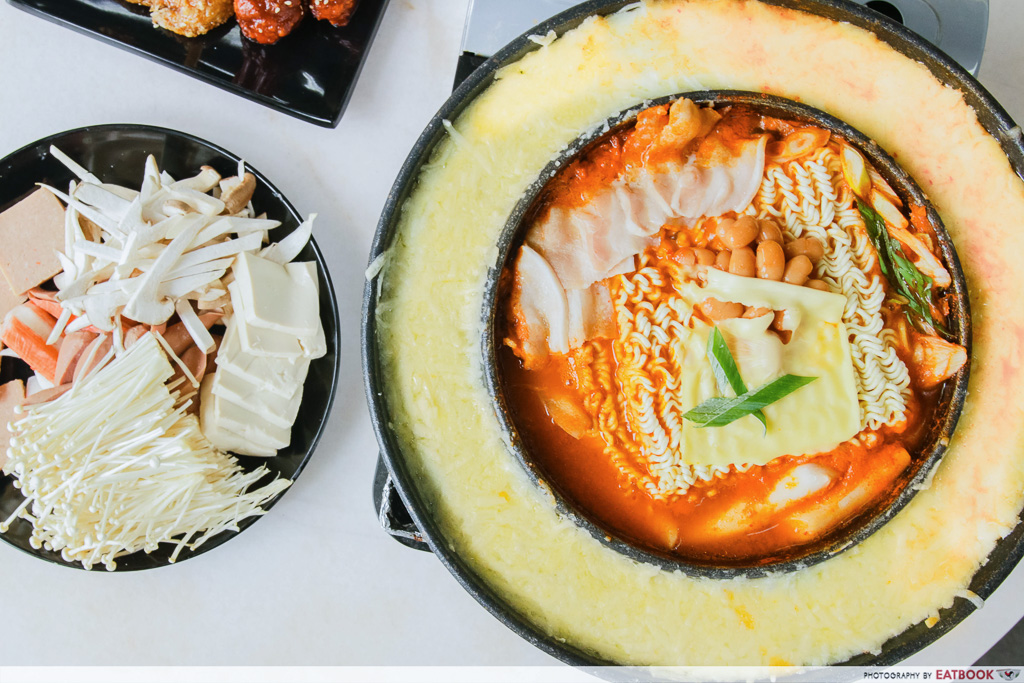 Being a huge fan of Korean cuisine, I was absolutely stoked to get my hands on the Army Stew with Cheese ($29.90). It is rare to find a place that sells army stew with cheese for less than $30, so I guess that's really what makes Seoul Shiok stand out from the rest. The army stew at Seoul Shiok offers a wide variety of ingredients, including pork belly slices, instant noodles, and tteok. They also complete the dish by adding a slice of cheese on top. All these are sufficient to feed a table of three or more.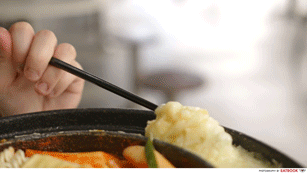 While I waited for the ramyeon and other ingredients to be cooked, the cheese gradually melted. I was unable to contain my excitement any further and immediately picked up my chopsticks to go for an Insta-worthy #cheesepull shot. The first thing I noticed about the cheese was its grease from the oil coated around the rim to prevent the cheese from sticking onto it. As I tasted it, I found it too rich for me, and it definitely gave my jaw a good workout. However, my colleague, who is a cheese lover, said the cheese was good enough to satisfy her taste buds.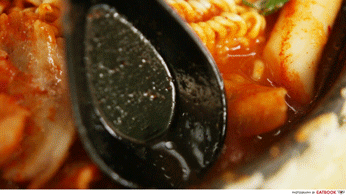 The stew has a mild hint of spiciness, making it suitable even for those who have a low tolerance for spicy food. It also tasted sour due to the kimchi that was swimming inside the stew. Overall, it was really flavourful from all the ingredients. Customers can ask for a free top up anytime their stew runs out!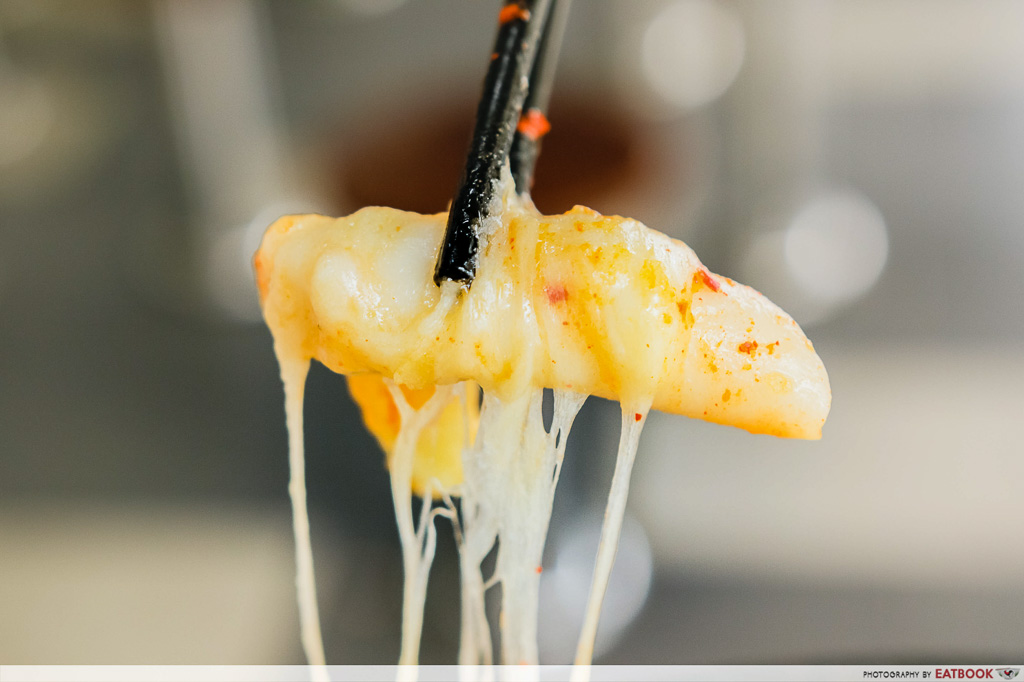 After a wait of about 10 minutes, I dug in. My hands reached out for the rice cake first. It was absolutely chewy, but doesn't hold much flavour. You can dip it into the cheese, but that also means your jaw will get double the workout!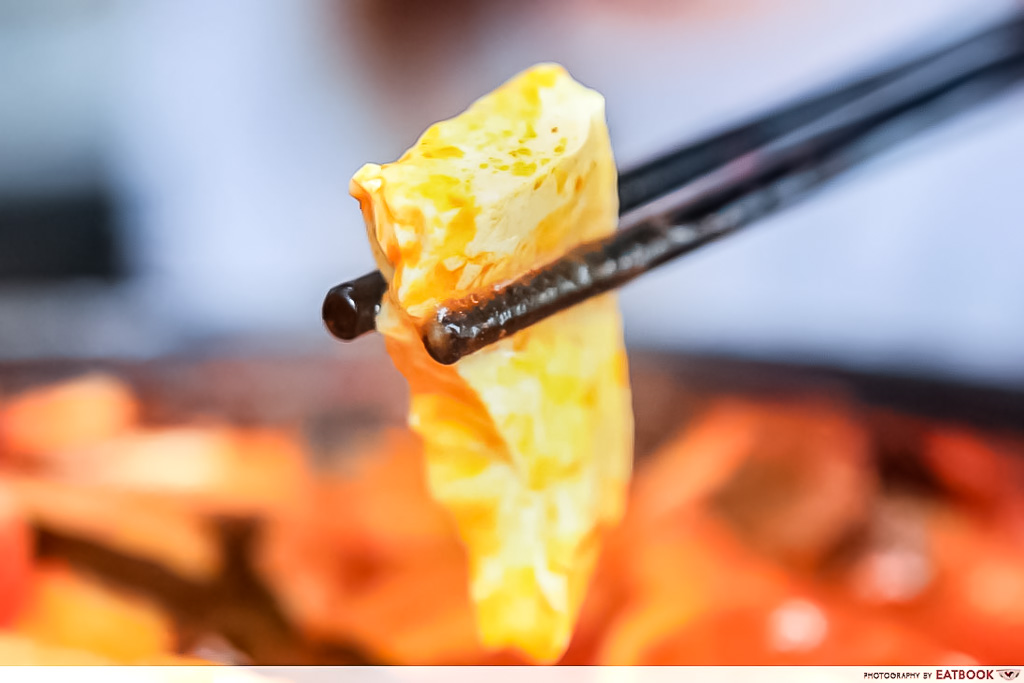 The tofu that Koreans usually use in army stew tends to have a rougher texture. However, the ones used at Seoul Shiok were delicate and smooth. The tofu instantly slid down my throat without me having to chew much.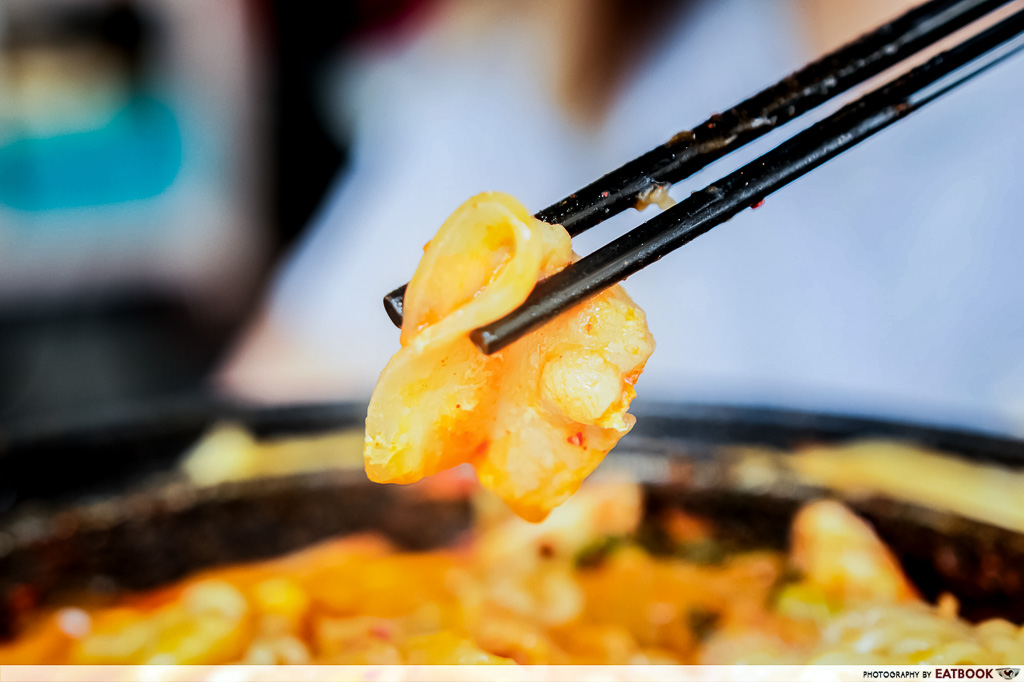 As I went on and on about how much I liked the tofu, my colleague realised that we forgot about the pork belly slices that sunk to the bottom of the pot. I was worried it'd be overcooked, only to be taken by surprise as I bit into it. The pork belly was not tough even after being cooked for a period of time. It was not marinated much, but managed to gain its flavour by absorbing the stew. It was also sliced into the right thickness, leaving my tummy with some space to try the other ingredients.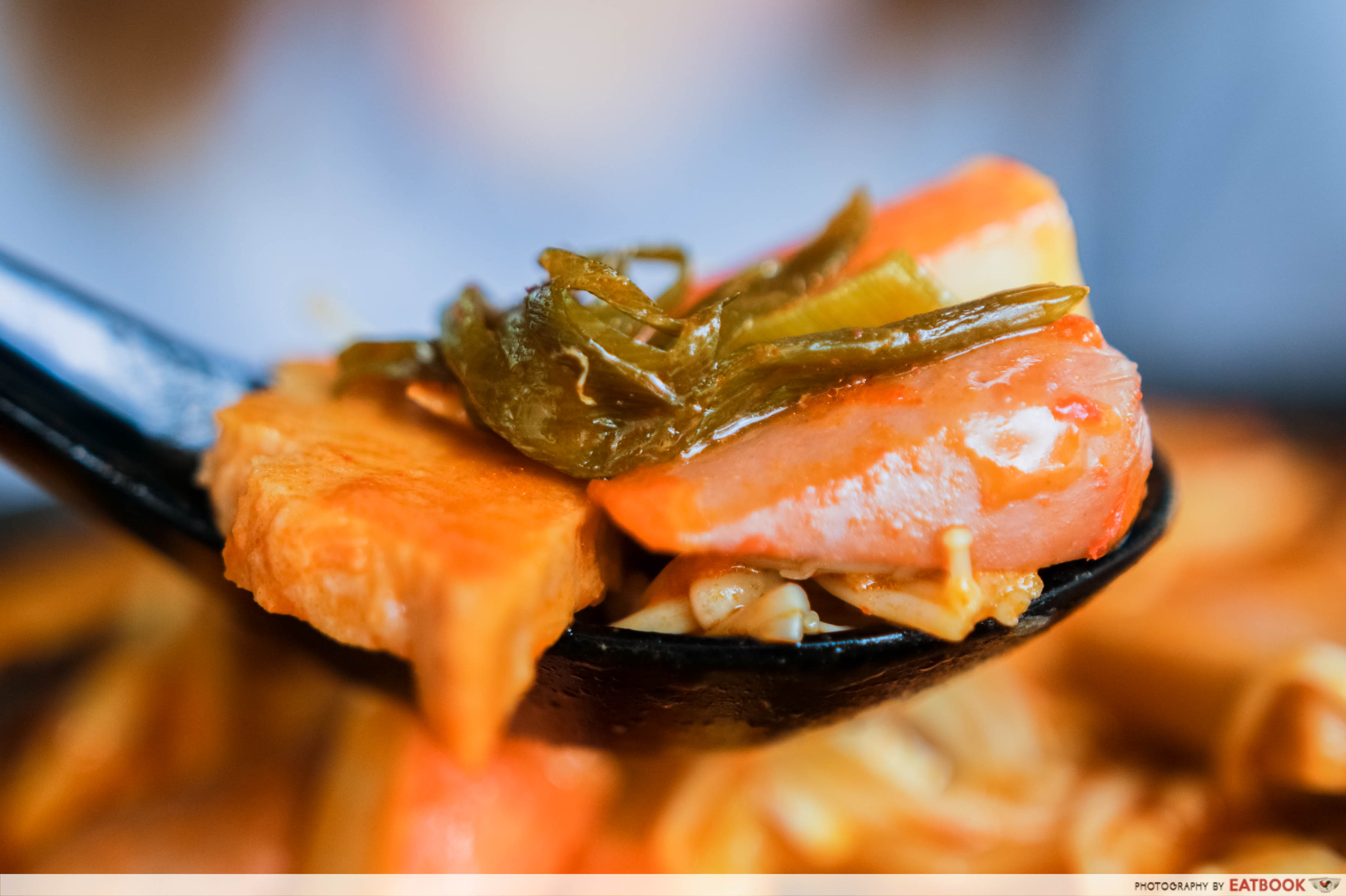 As for the other ingredients, there was nothing special about them as they are all just typical processed food, such as luncheon meat, hotdogs, and crabsticks.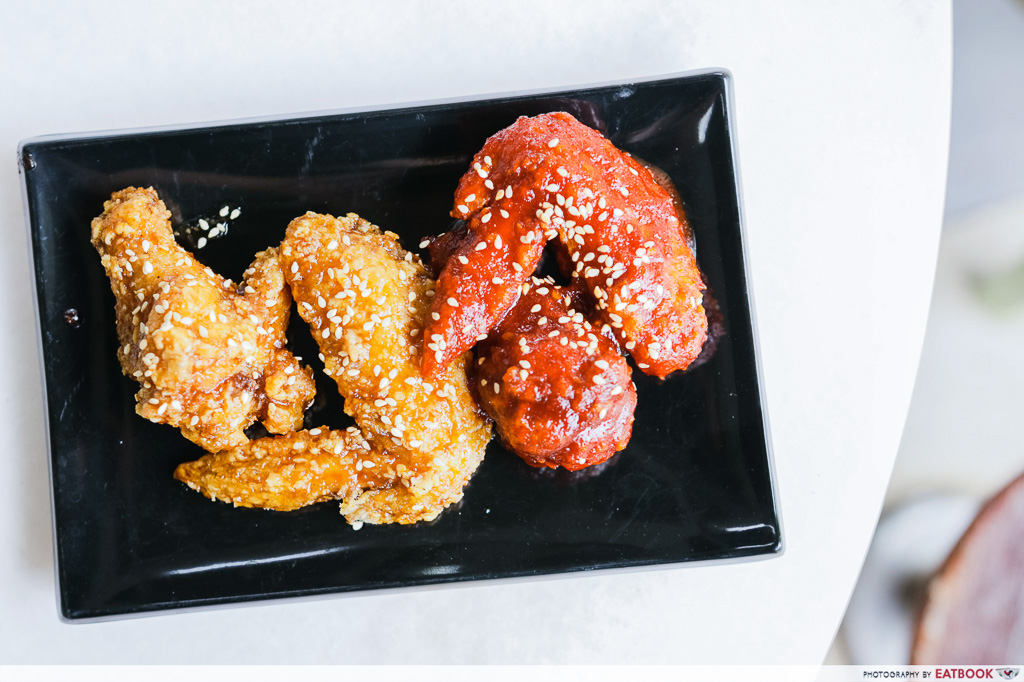 We also ordered the Mixed Fried Chicken Wings ($3.90) in soy garlic and spicy flavours.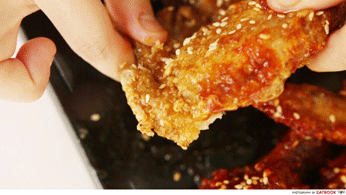 The chicken looked really crispy and true enough, it produced a crackling as I broke it in half.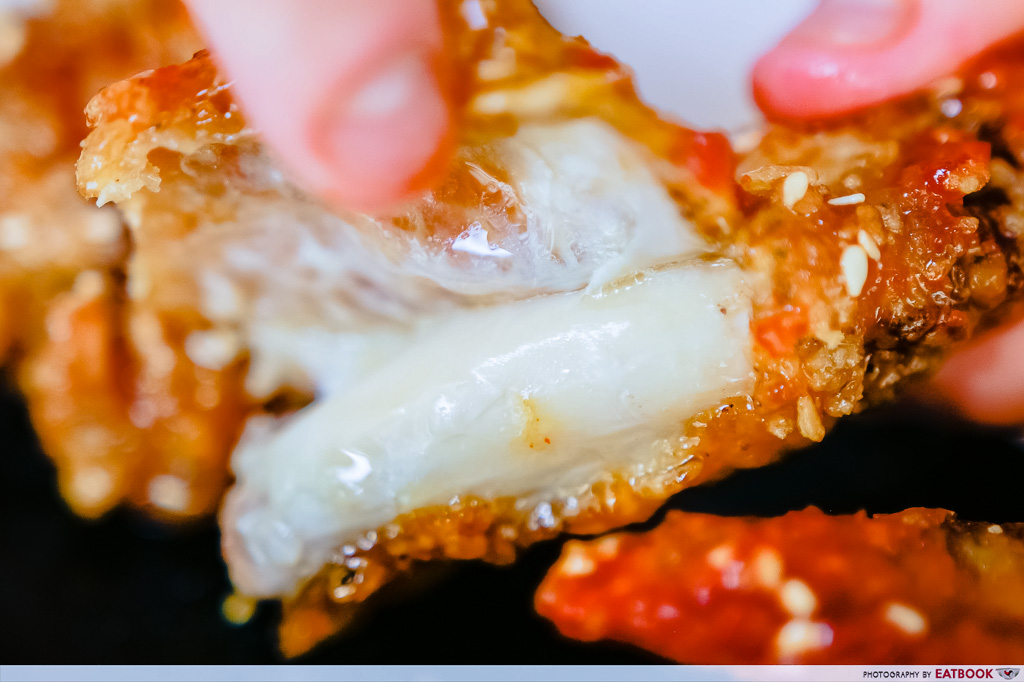 Underneath the skin lies juicy flesh ready for all fried chicken lovers to gobble up.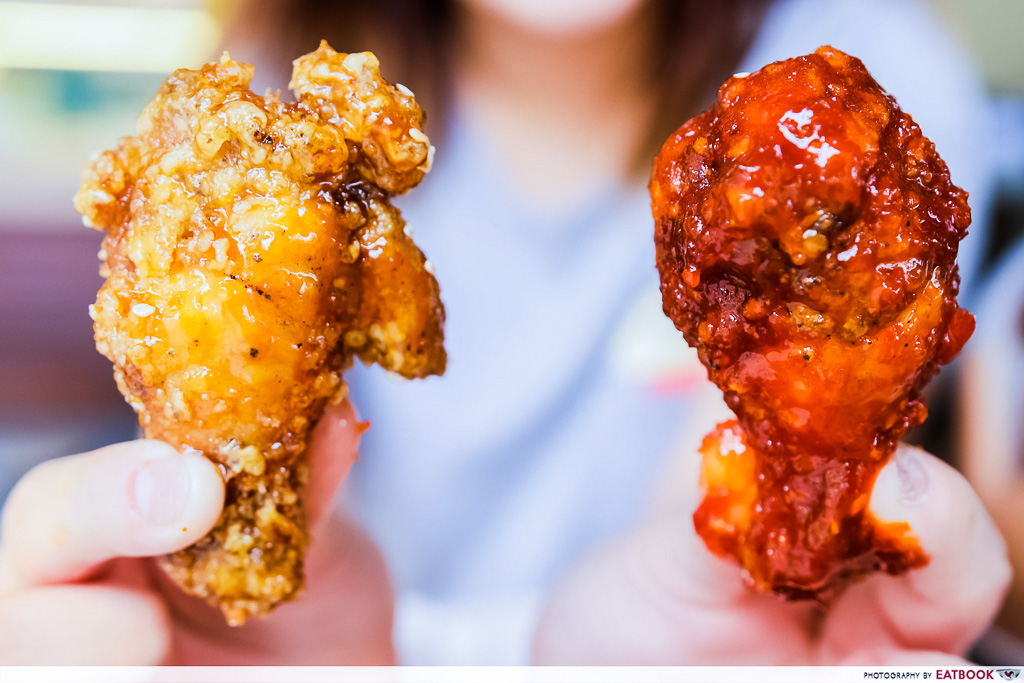 As my teeth sank into the chicken, juices flowed out from the tender meat. The meat on its own tastes decent, but I was let down by the sauces. The soy garlic sauce had a really sandy texture, and there was a lack in garlic flavour. As compared to other soy garlic chicken wings out there, the taste of the one here was not strong enough. The spicy sauce also had the same sandy texture and the spices used masked the taste of the chicken completely.
Ambience at Seoul Shiok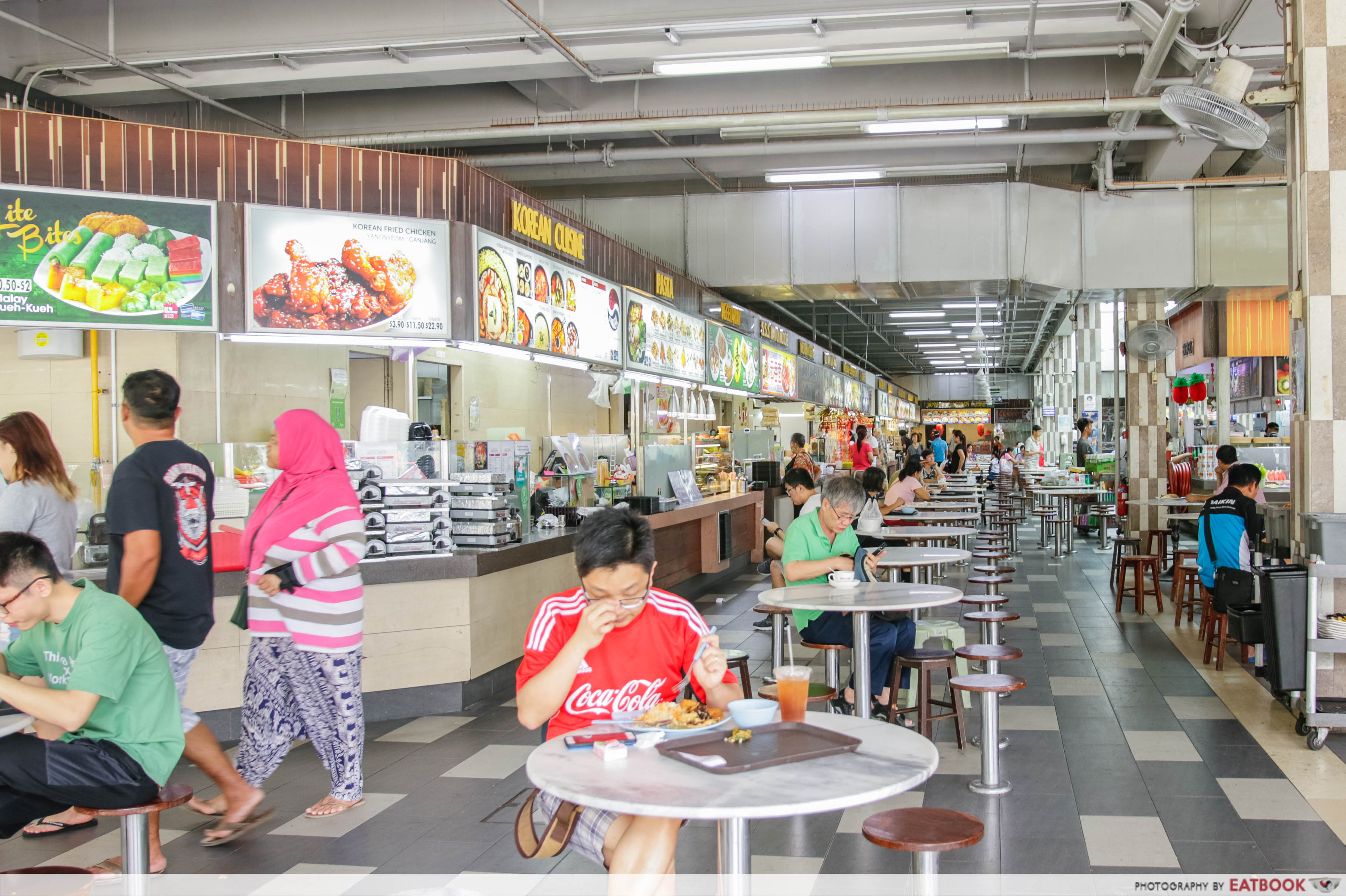 Seoul Shiok is one of the many stalls located near the entrance of Kopitiam Square. This place houses ATM machines from various banks so customers do not have to worry when they run out of cash. Birds tend to fly around the area to scavenge for leftovers on the table or floor, so you might want to consider dapao-ing your food to enjoy it at home instead.
The verdict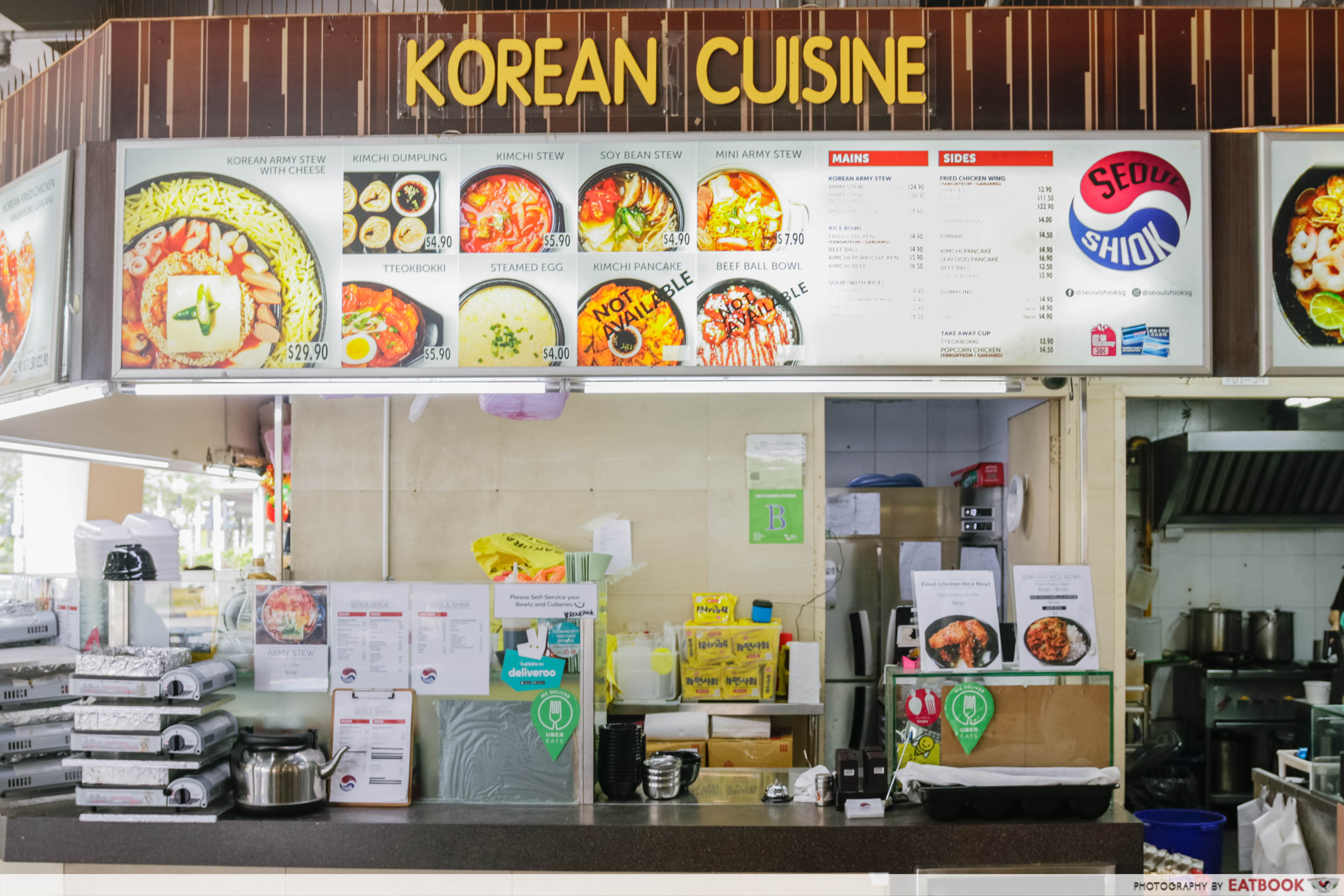 In general, the food at Seoul Shiok is really affordable considering the portions given. The taste of the Army Stew with Cheese was okay but I would rather spend a few more dollars having it at a more comfortable location. The fried chicken wings could do much better in terms of the sauces used. I doubt it would be a dish I would get again even though it's sold at a very reasonable price of $3.90.
If this place interests you, check out our review on Daebak Korean Restaurant, a hidden gem serving cheap Korean food, and our list of affordable Korean food at $15++ or less!
Address: 10 Sengkang Square, Kopitiam Square, Singapore 544829
Opening hours: Daily 11:30am to 10pm
Website
Full list of outlets
Seoul Shiok is not a halal eatery.
This is an independent review by Eatbook.sg
Summary
Pros:
– Generous amount of ingredients for army stew
– Free-flow of stew
– Pork belly slices remained tender even after cooking for a period of time
– Fried chicken wings were tender and juicy
Cons:
– Fried chicken wings' sauces had a sandy texture
Recommended dishes: Army Stew with Cheese ($29.90)

Operating hours: Mon-Thur 11am to 10:30pm, Fri-Sat 11am to 11:30pm, Sun 11am to 10:30pm
Address: 10 Sengkang Square, Kopitiam Square, Singapore 544829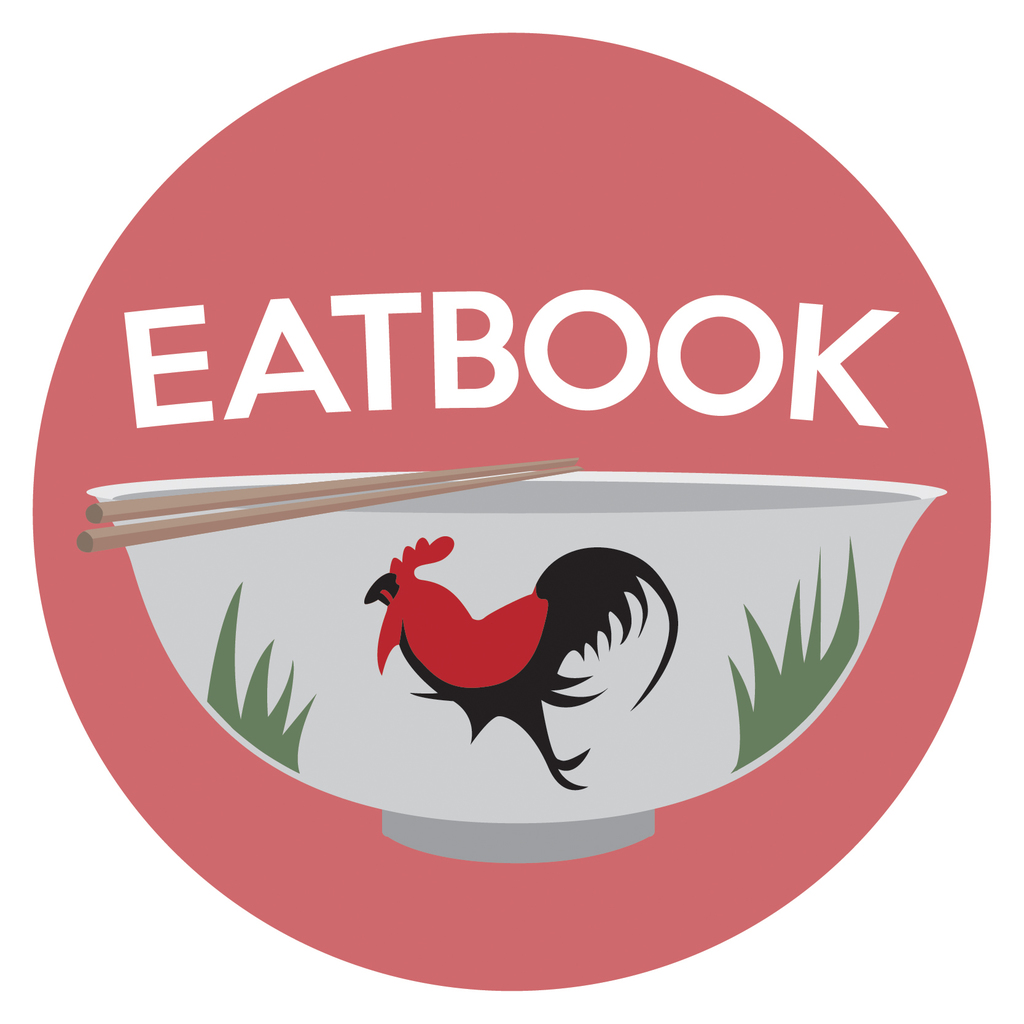 Drop us your email so you won't miss the latest news.