Shabu En offers a new way to enjoy shabu shabu
Update: Shabu En is now permanently closed.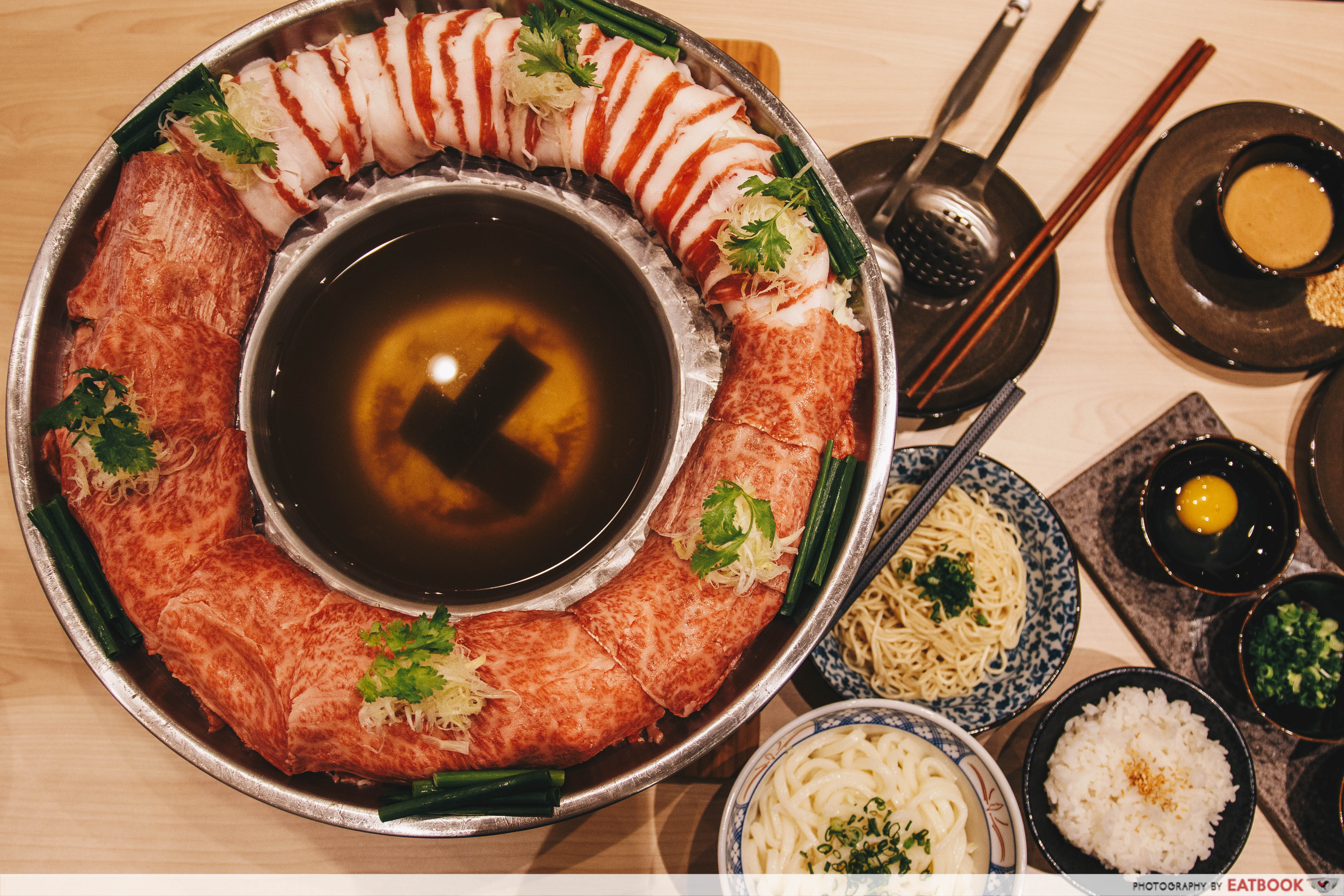 With the area outside Parkway Parade undergoing construction, the thought of heading down for a meal isn't the most appealing. But after hearing about a new Japanese restaurant there that's got something unique, I decided to go check it out. Shabu En introduces Kyushu Taki Nabe – an interesting and new way to enjoy shabu shabu. It features a 40cm ring-shaped pot with meat surrounding a broth of your choice.
Food at Shabu En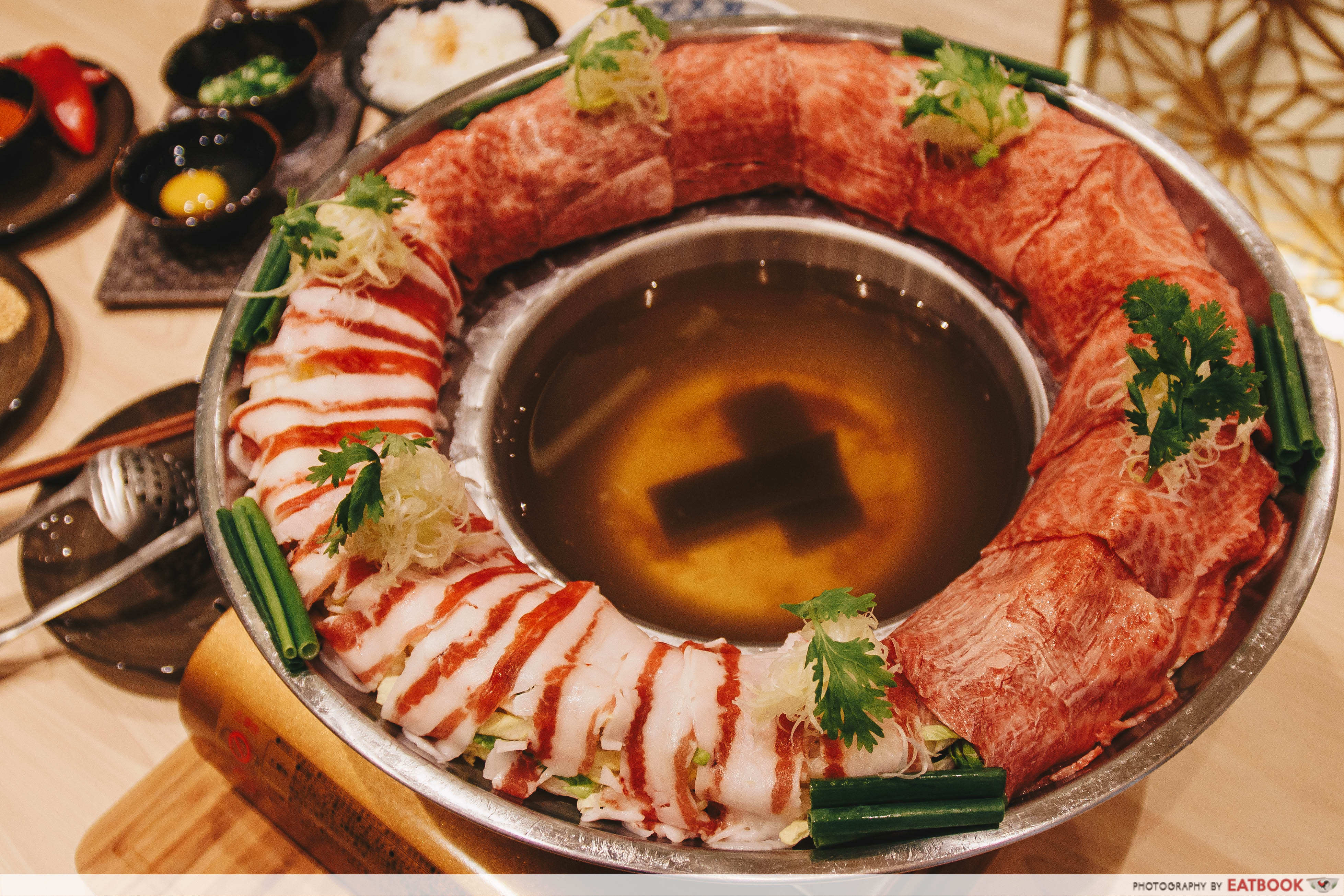 Over at Shabu En, you can get the best of both worlds by choosing two meats for your hot pot. The Miyazaki Wagyu & Iberico Pork Belly combination sets you back $38.80++, while the Premium Beef & Iberico Pork Belly costs $28.80++. If you prefer having just one kind of meat, Shabu En also offers that. Some choices are Miyazaki Wagyu ($48.80++) and Iberico Pork Collar ($29.80++).
There are three different broths for you to choose from – Paitan Collagen Chicken, Spicy Kara Miso, and Dashi Bonito & Kombu, which is made with bonito and kelp.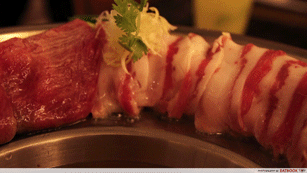 The experience I had at Shabu En reminded me a lot of mookata, with the only difference being the broth is situated in the middle instead. As the pot heated up, the meats started to sizzle and their oil flowed into the boiling broth, enhancing its flavour.
Unlike typical shabu shabu, all you have to do here is to push a chunk of meat into the broth. As we did so, I realised there was fresh cabbage wrapped inside the meat.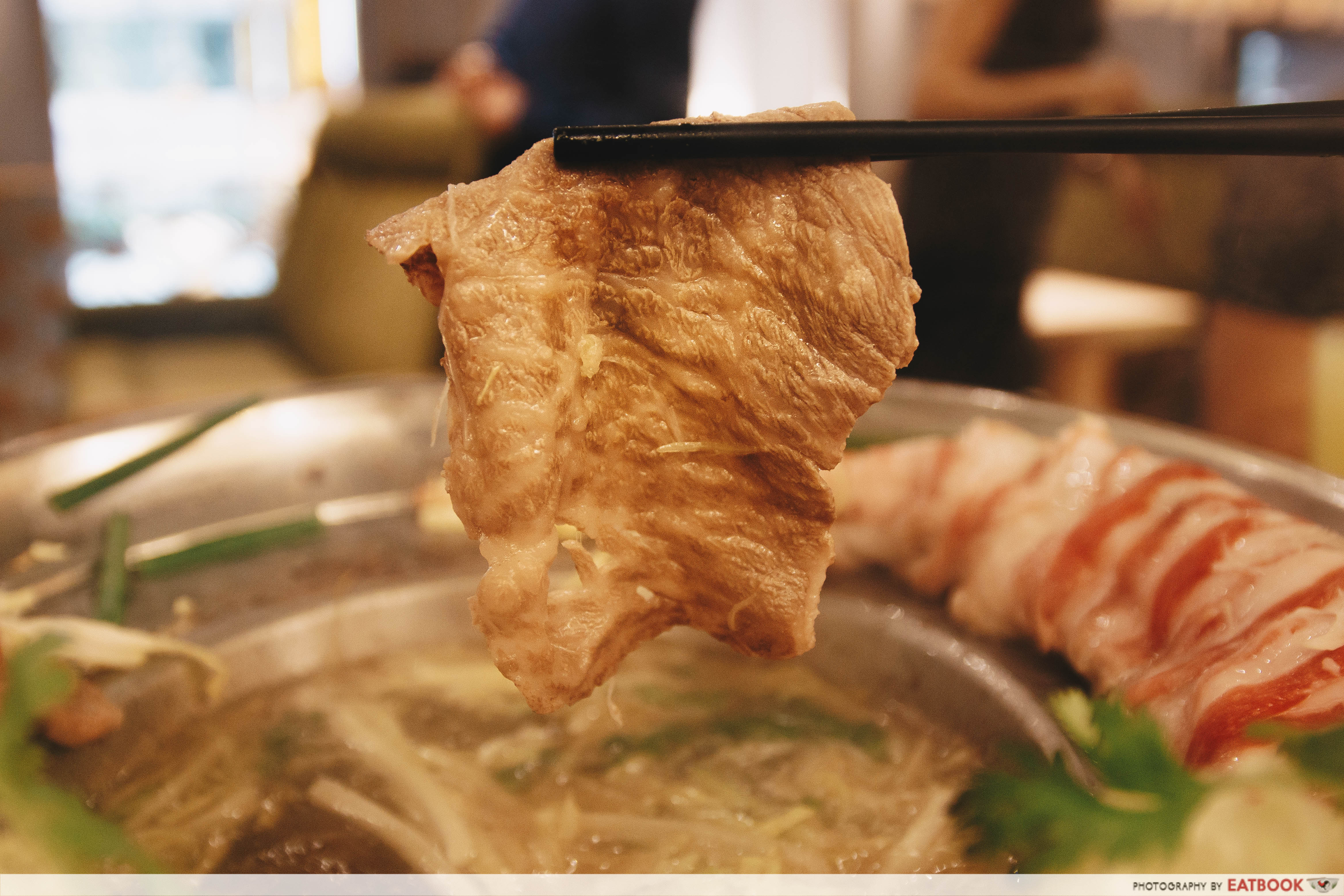 The wagyu beef was so tender, little effort was needed for me to chew on it. It also held the flavour of the broth very well. Everyone at the table had their eyes wide open as they savoured the wagyu beef. I am not a huge fan of beef, but I could not stop going back for more.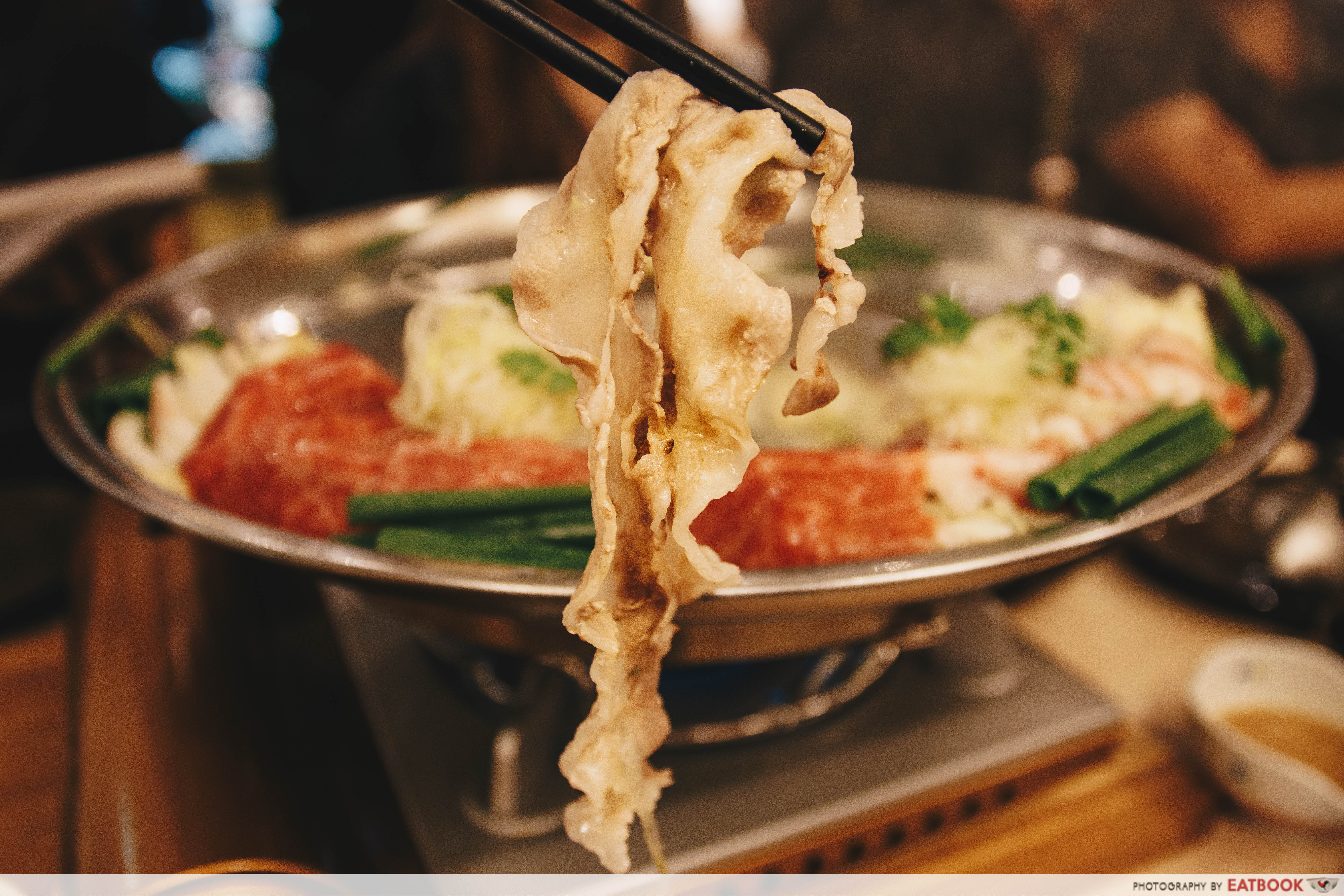 The pork slices bore a fatty layer that melted in my mouth as I took bites of it. Just like the wagyu beef, the pork was tender, but chewier, and soaked up the flavour of the broth very well.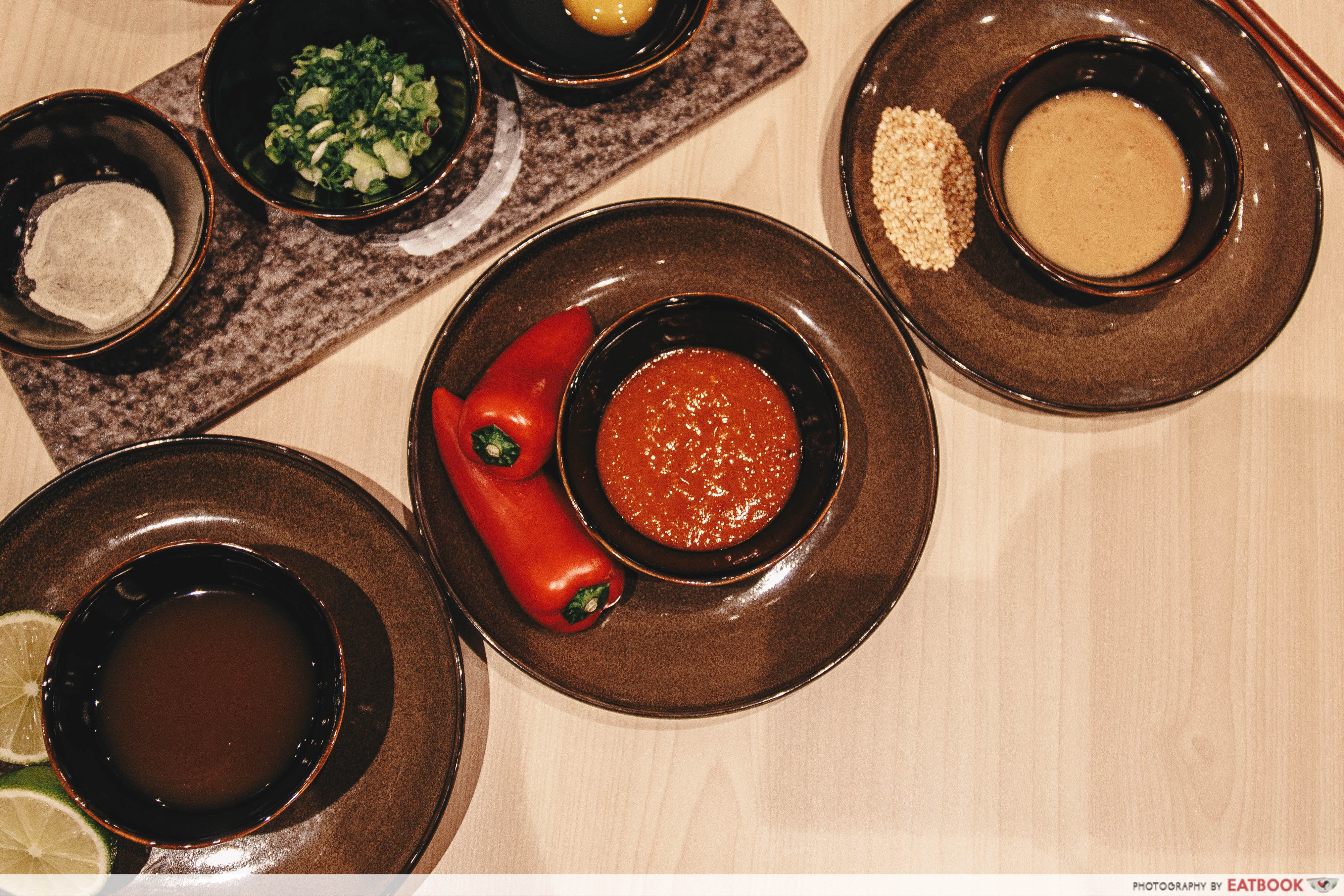 As the meat alone can be rather plain, there are three types of sauces, each carrying distinctive flavours, you can pair it with: Shiquasa Ponzu, Chilli, and Japanese Goma-dare. The taste of the Shiquasa Ponzu leaned towards the sour side, as it is made using shiquasa, a type of lime, as well as sake and ponzu.
While the Shiquasa Ponzu was slightly watery in terms of texture, the Goma-dare sauce, which is made of sesame, vinegar, and Japanese soy sauce, was thick and creamy. It also left a salty tang on my taste buds.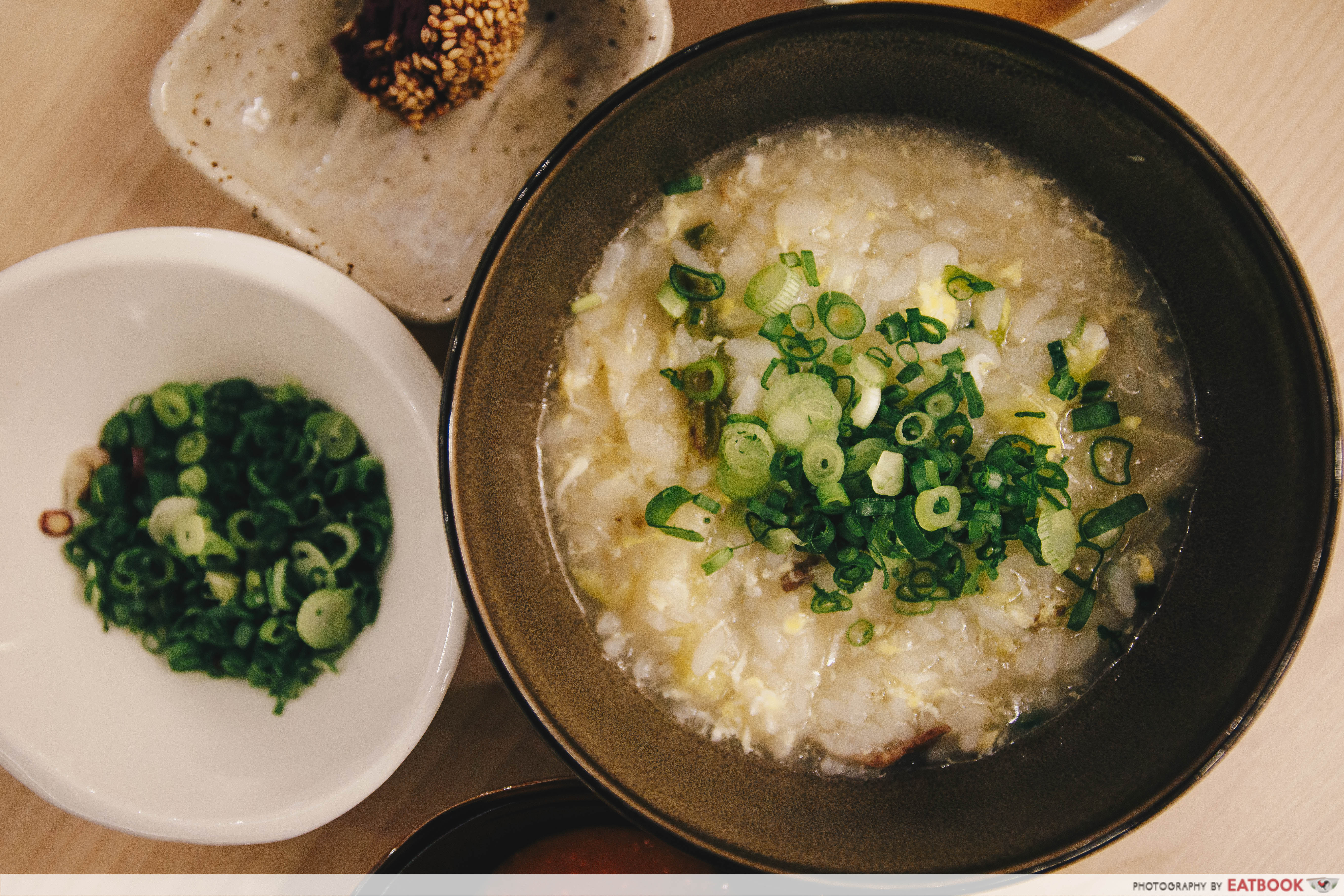 In order to not waste the flavourful broth, we opted to have some porridge ($2.50++) towards the end of our meal. The fire was turned up to its maximum after a bowl of Japanese rice was dumped into the broth. As the broth thickened, eggs, spring onions, and white pepper were added for an extra kick in flavour.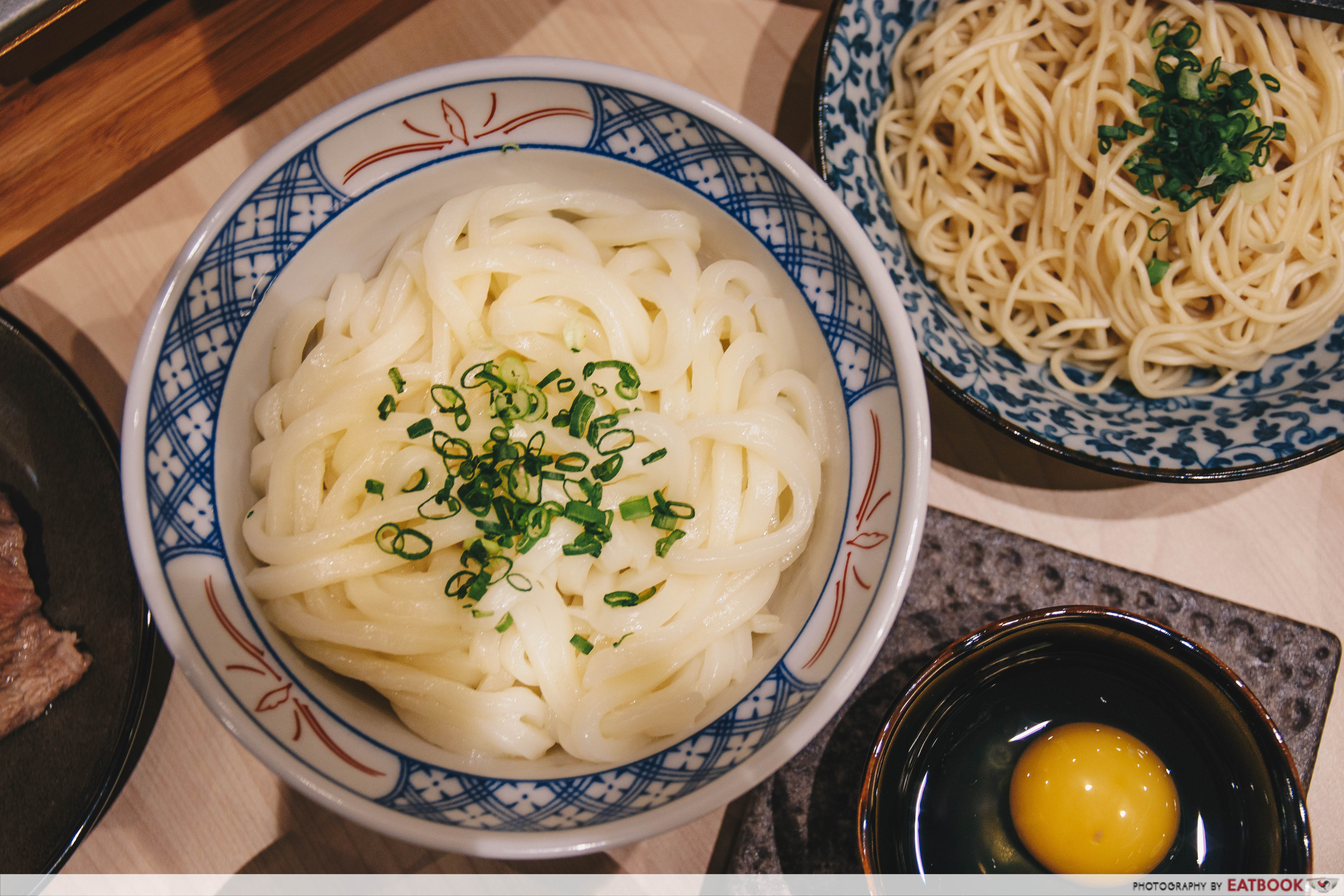 If porridge isn't your thing, udon and ramen ($2.50++ each) are also available.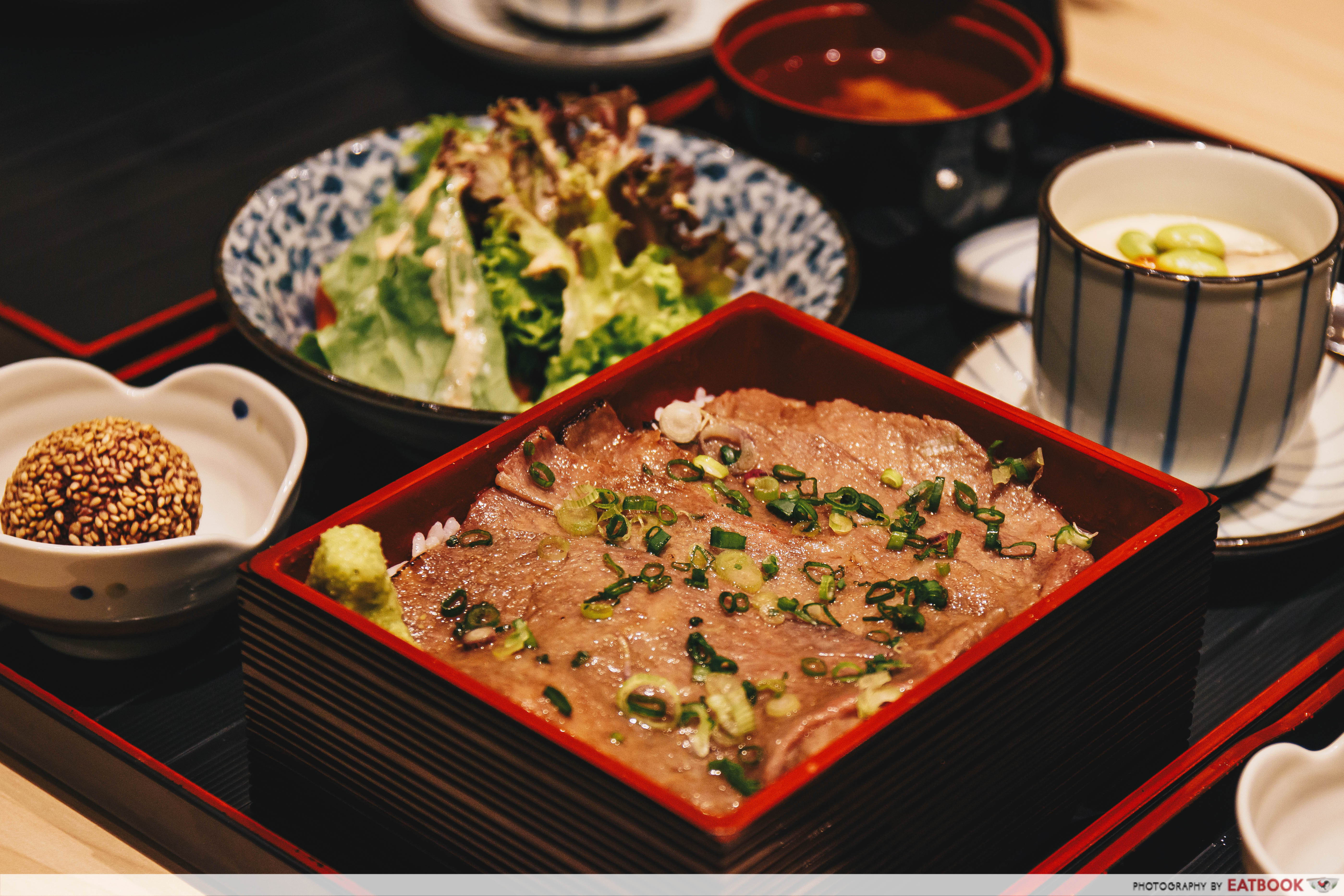 Besides Taki Nabe, Shabu En also offers what they call Jyubako Black Box Bento. Out of the many that were available, such as the Premium Beef Yakiniku Set ($15.80++) and Tendon Set ($14.80++), I gave their Miyazaki Aburi Wagyu Set ($25++) a try. The top of the wagyu was seared till smoky brown, while the inside remained slightly pink. Coming together with the bento set were chawanmushi, salad, sweet potato ball, and miso soup.
Ambience at Shabu En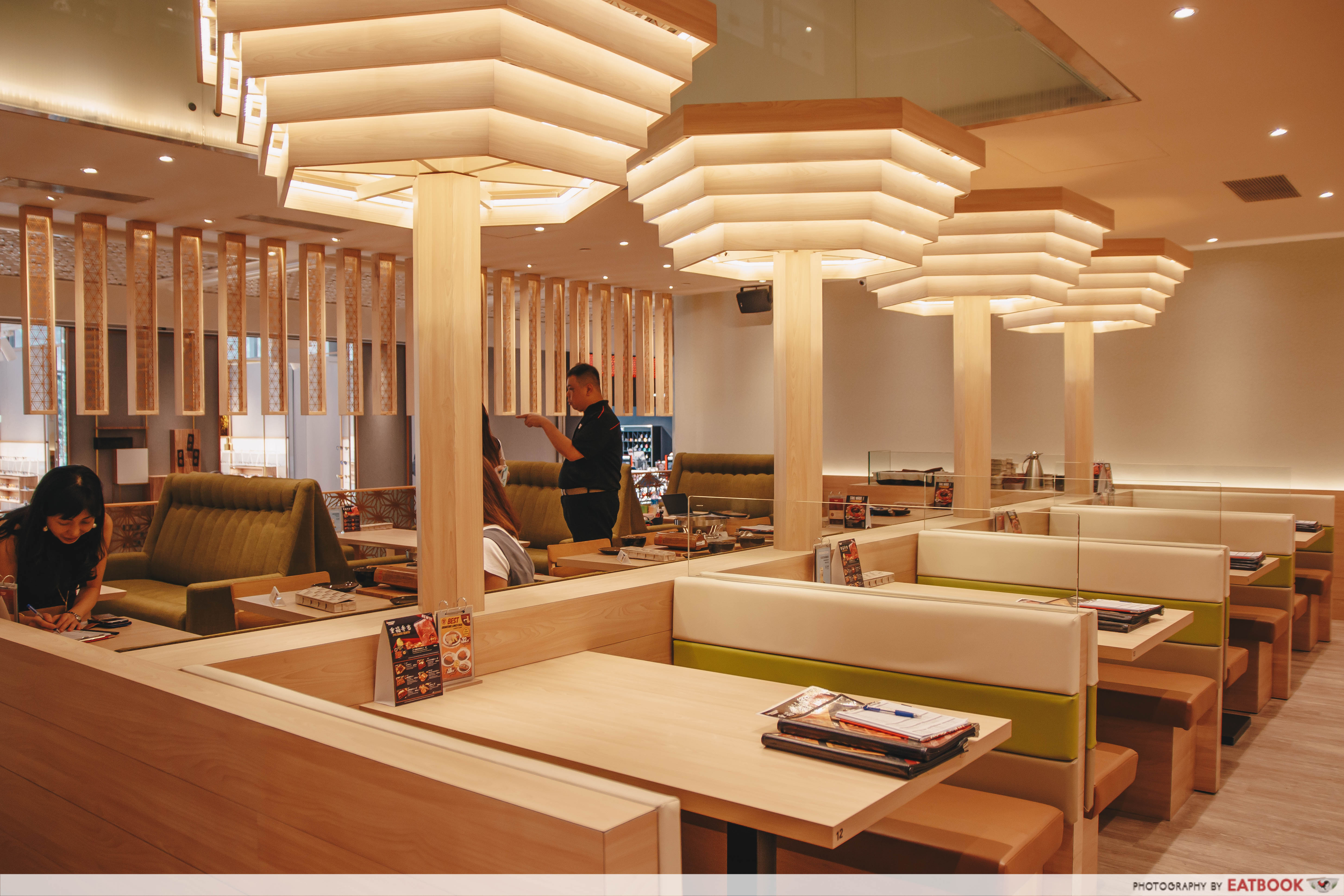 There are currently two Shabu En outlets in Singapore – one at Parkway Parade and the other at OUE Downtown Gallery. The outlet at OUE Downtown Gallery is actually housed under the same space as Monster Curry. So besides steamboat, you can also get yourself a plate of Japanese curry rice!
The verdict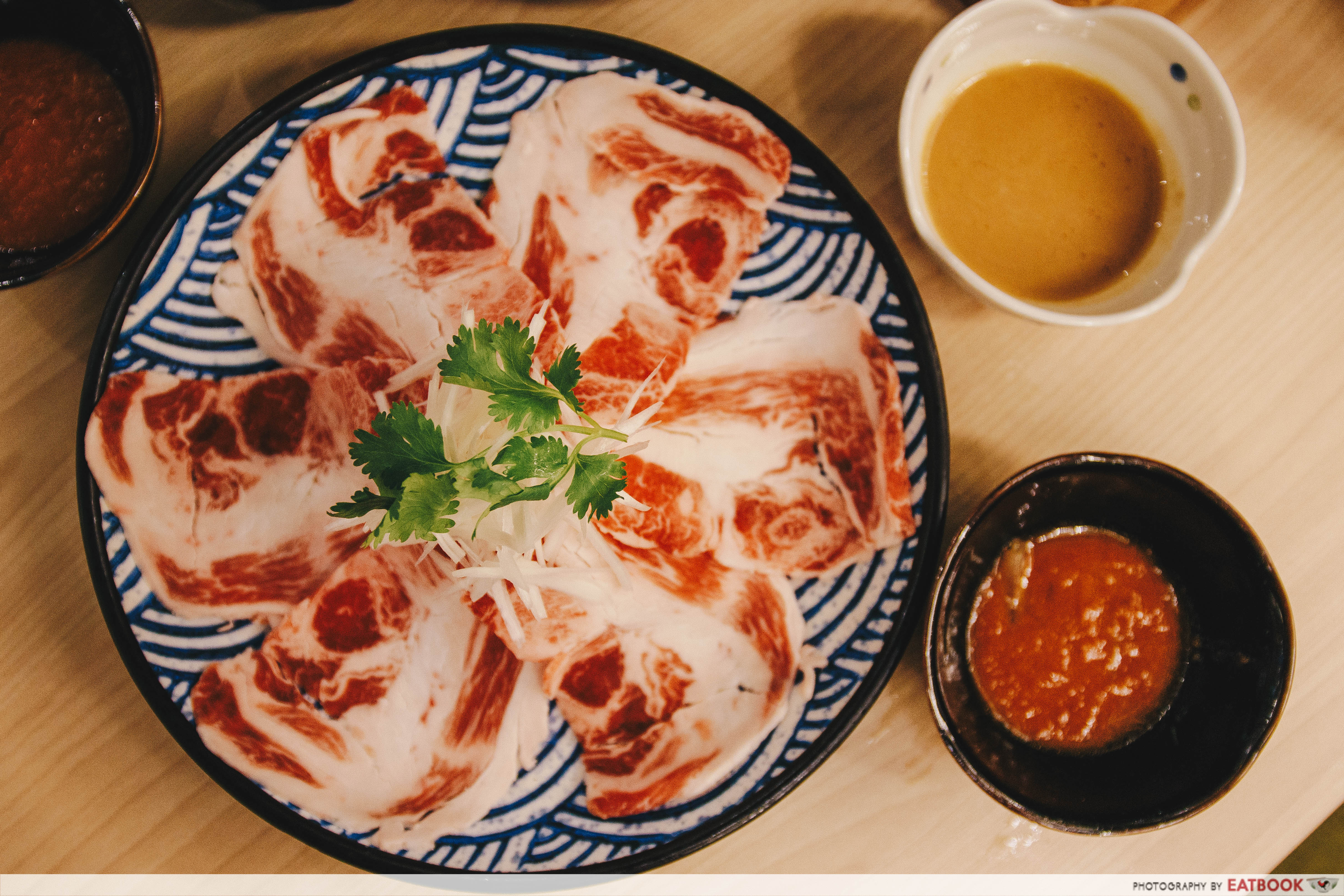 Considering how the quality of the meat and portions, Shabu En is a place I would definitely visit again one day. Everything I tried was on point, ranging from the meat to the bento sets. While the price is considerably steep for a casual meal, I'd return for special occasions with the fam.
If you're more into BBQ, check out Yakinikuohji instead! This Japanese BBQ spot offers meat buffets from $20.30+.
Yakinikuohji Review: Japanese-Style Charcoal BBQ Meat Buffet From $20.30+ At Clementi
Address: 80 Marine Parade Road, Parkway Parade, #01-11, Singapore 449269
Opening hours: Daily 11am to 10pm
Tel: 6348 6171
Website
Shabu En is a not a halal eatery.
This was a media tasting at Shabu En.
Summary
Pros
– Quality meat
– Unique dish
Cons
– Inconvenient location
Recommended dishes: Kyushu Taki Nabe (from $28.80++), Miyazaki Aburi Wagyu bento set ($25++)
Operating hours: Daily 11am to 10pm
Address: 80 Marine Parade Road, Parkway Parade, #01-11, Singapore 449269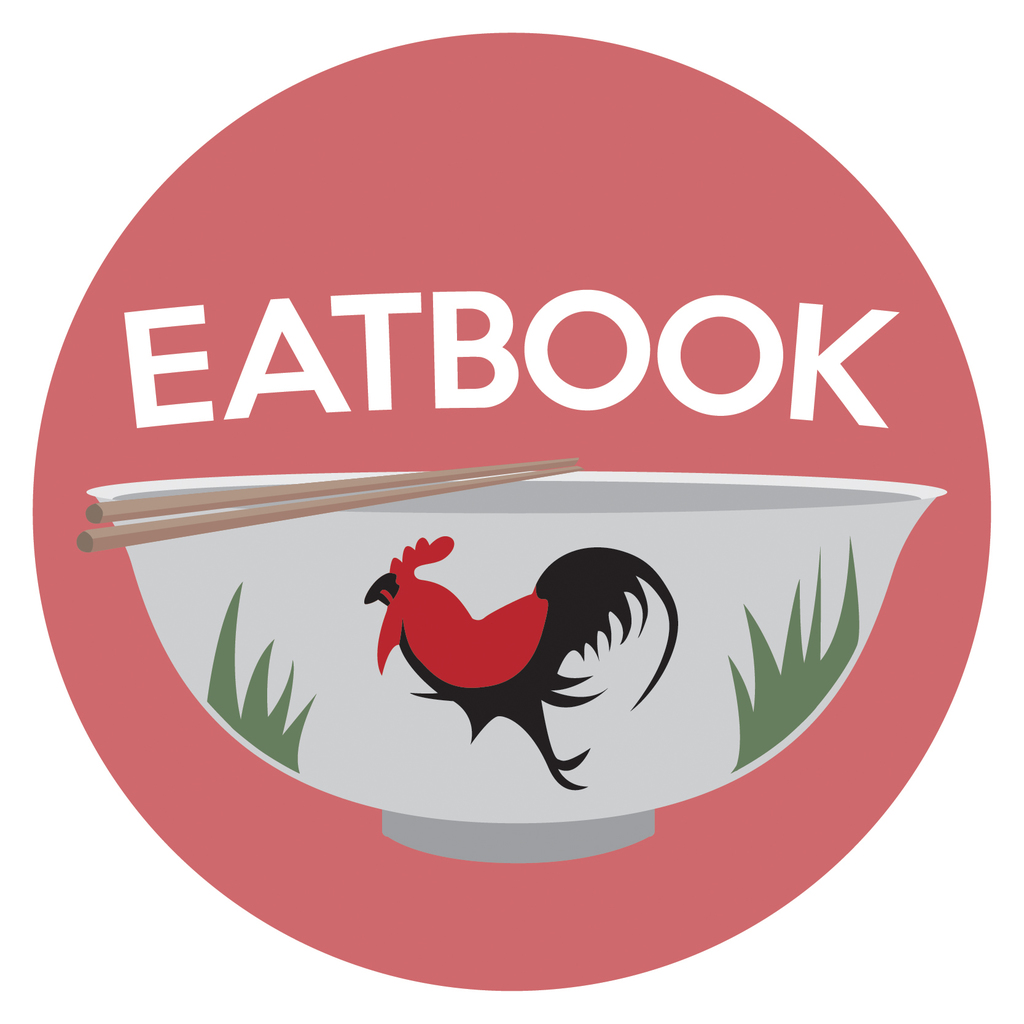 Drop us your email so you won't miss the latest news.