Yakinikuohji offers value-for-money Japanese BBQ meat buffet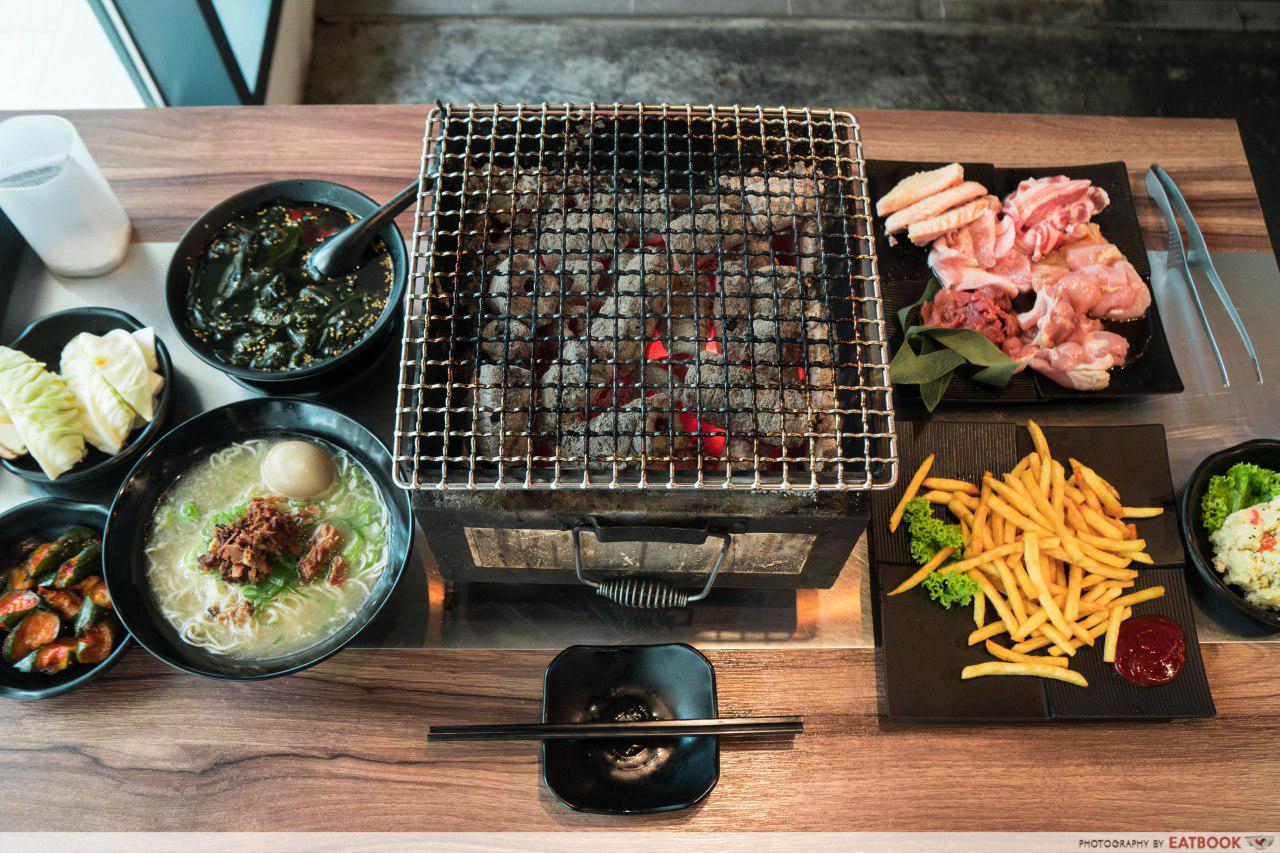 The people around me would know how much of a meat lover I am. Whenever I have to make a decision between meat and seafood, there is no doubt I would go for the former. While passing by 321 Clementi, I came across Yakinikuohji, a Japanese BBQ meat buffet restaurant. A huge menu was plastered on the glass walls, and looking at the meats they offer was what made me vow to visit this enticing restaurant one day.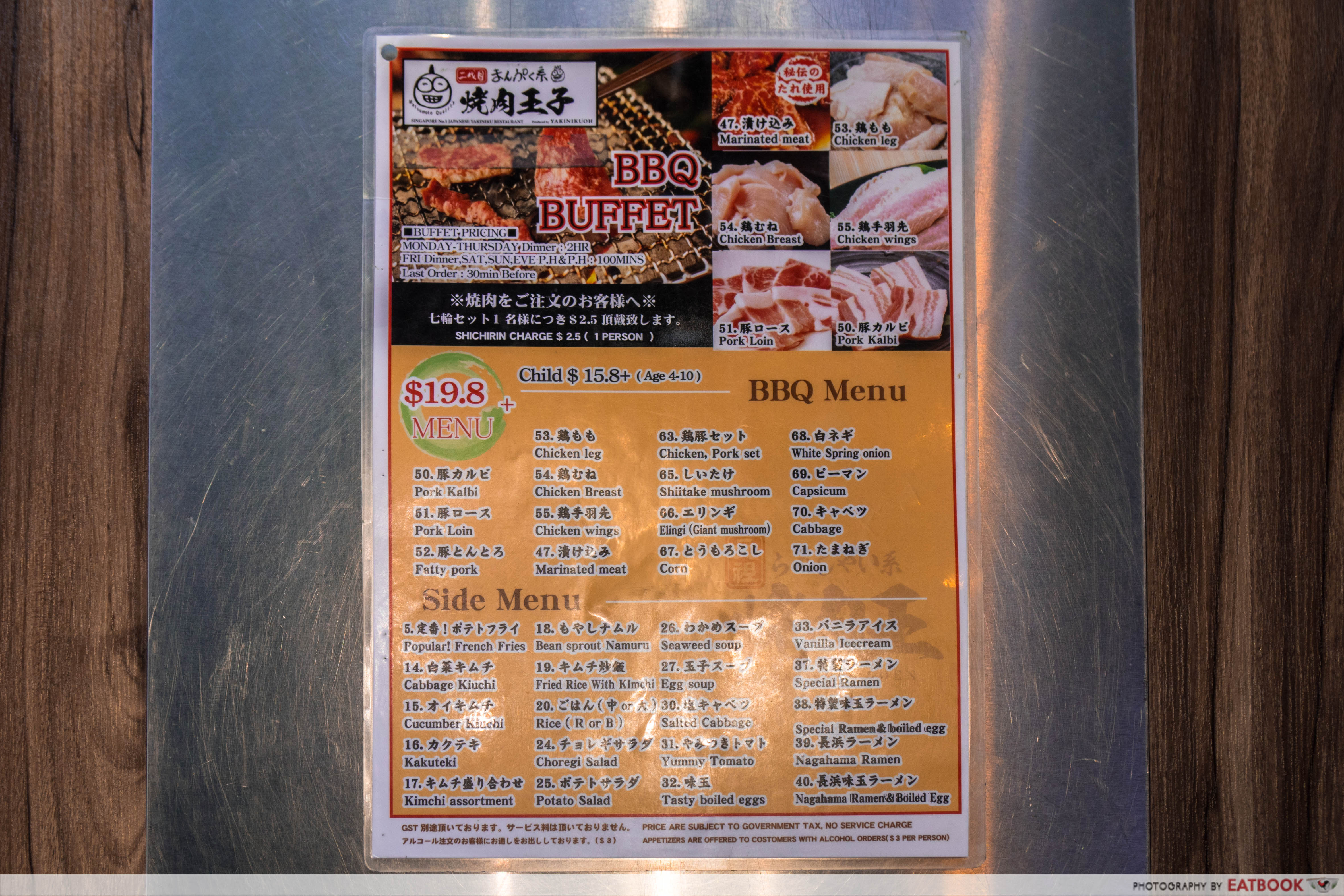 The buffet comes in three different types – Basic (over 40 items at $19.80+ for adults, $15.80+ for children), Recommended (nearly 100 items at $29.80+ for adults, $19.80+ for children), and High-quality (more than 100 premium items at $42.80+ for adults, $25.80+ for children).
My colleague and I went for the basic buffet. We were given a piece of paper to select our dishes; a maximum of 12 dishes can be indicated on each order sheet. Everything in the menu is free-flow, so customers can order over and over again.
Food at Yakinikuohji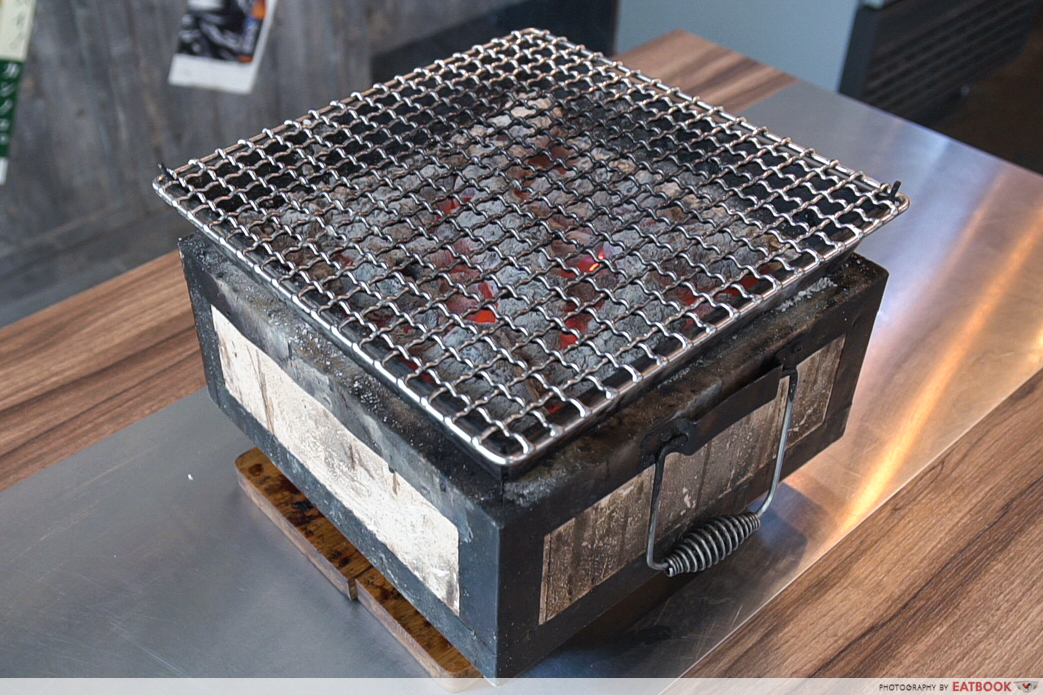 Instead of a regular electric grill, Yakinikuohji offers customers a charcoal grill. An additional $2.50+ per person is charged for the charcoal grill. I prefer the charcoal grill over an electric grill as the former brings out a slightly charred flavour in every piece of meat.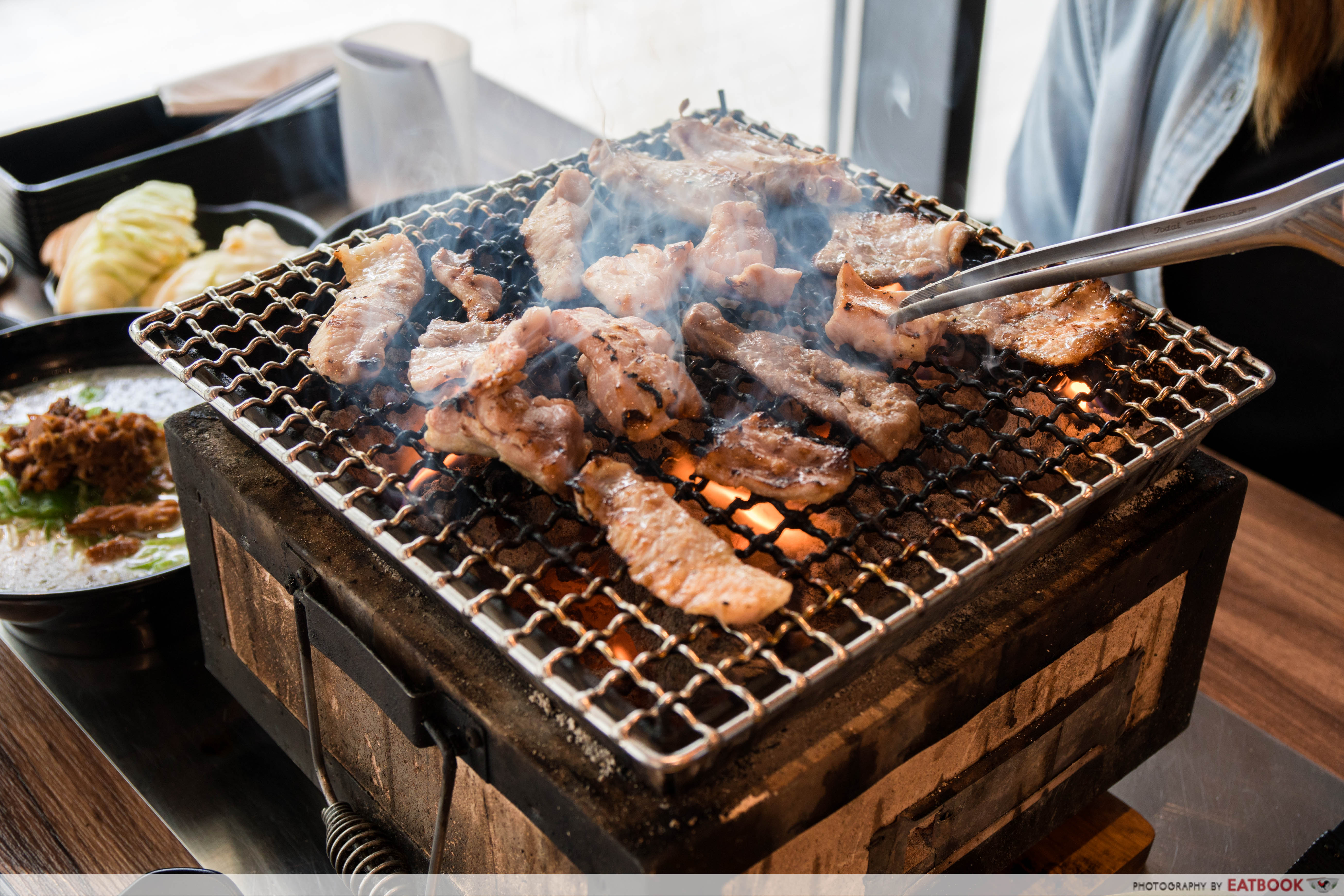 If you are spoilt for choice from the variety of meat they offer, I recommend getting their pork kalbi, pork loin, and marinated beef. It would be a good idea to grill them with a pinch of salt, which is provided at the side, to give them a boost in flavour.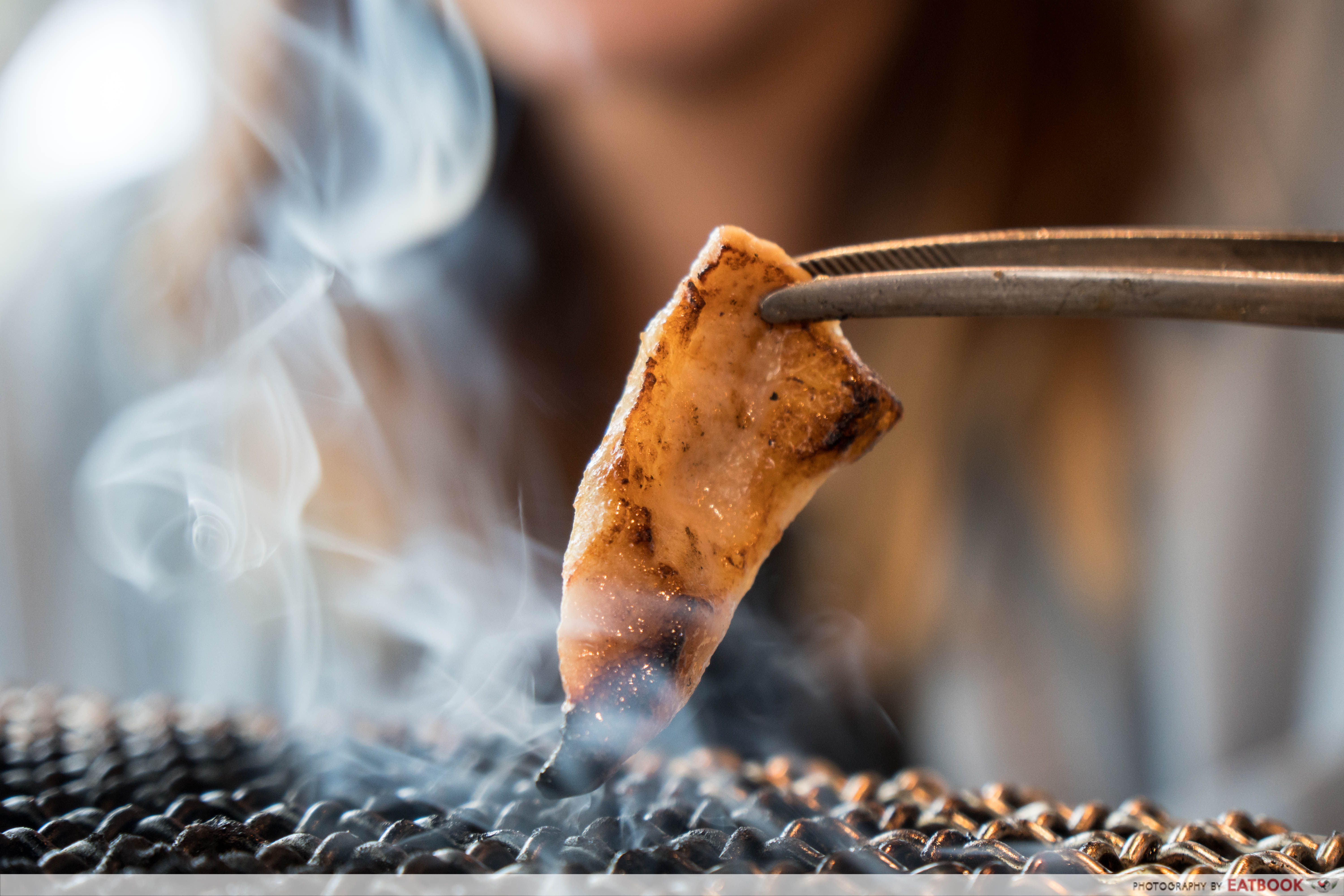 The thinly sliced pork loin was like a less fat version of pork belly. It was tender and surprisingly juicy, despite containing less fat.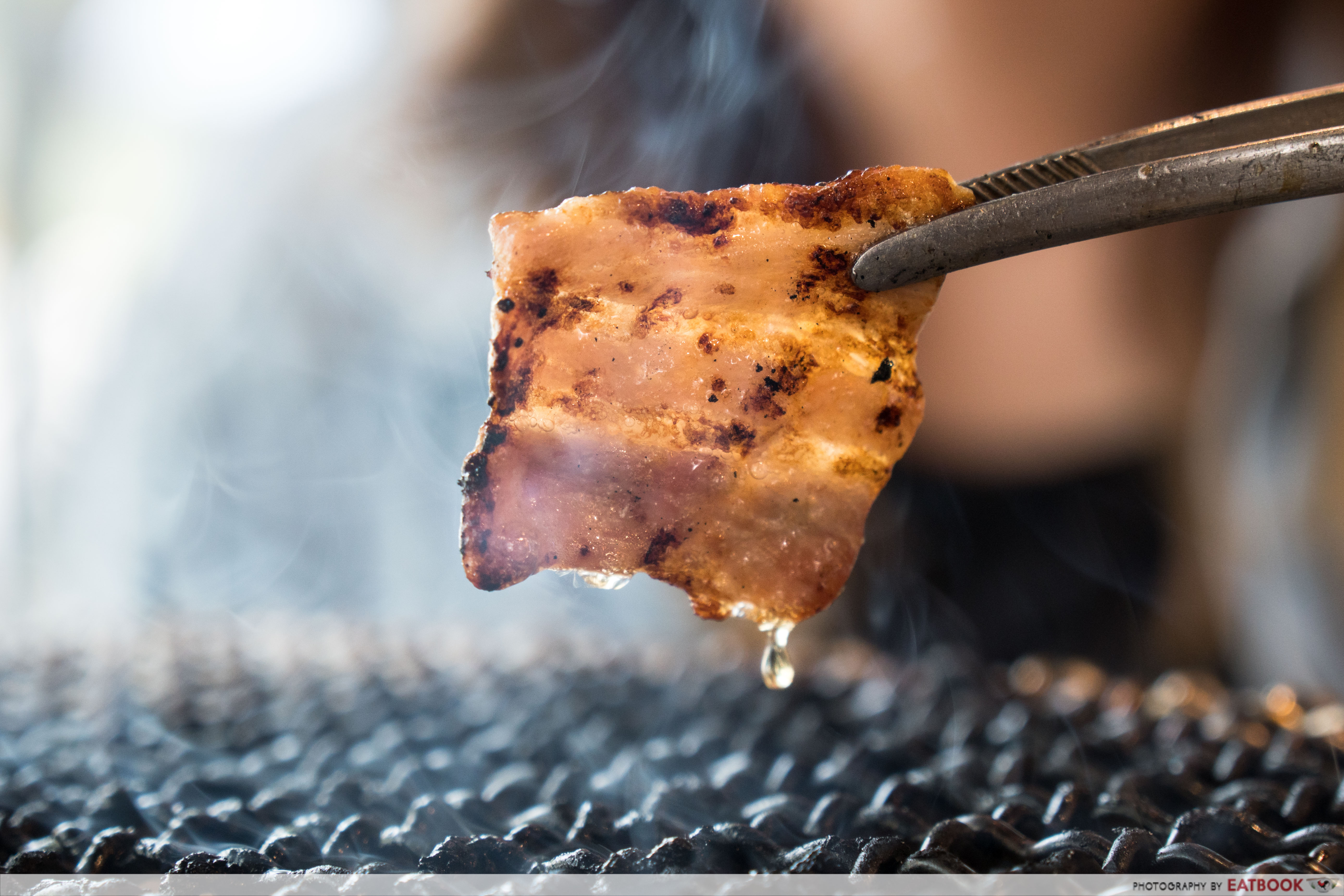 Just like the pork loin, the pork kalbi was thinly sliced as well. However, it had more layers of fat as compared to the pork loin. Oil oozed out from the meat with every flip on the grill. It was extremely succulent and crispy on the sides from its slightly charred edges.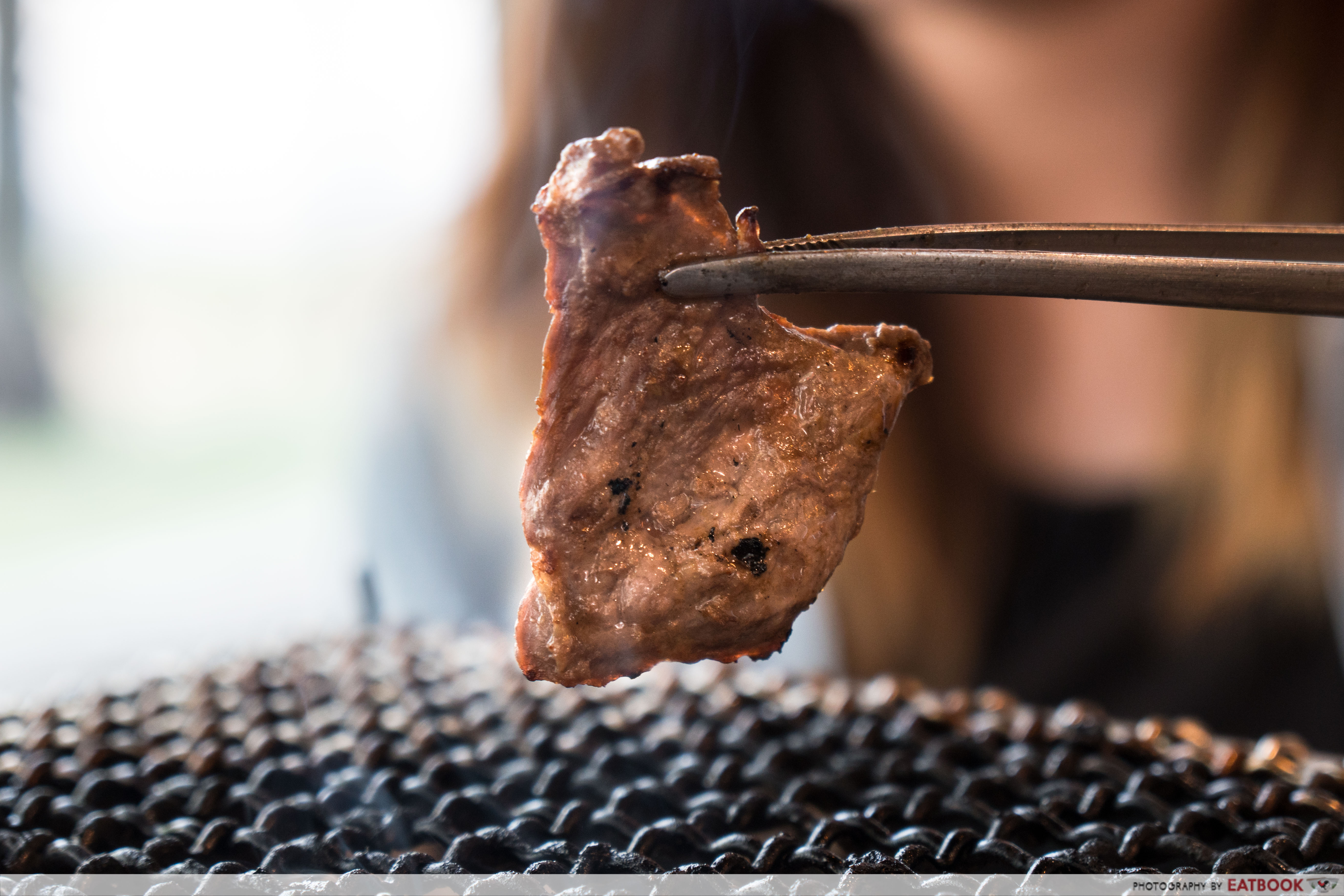 Though the marinated beef was well-seasoned, I found it a tad too tough for my liking.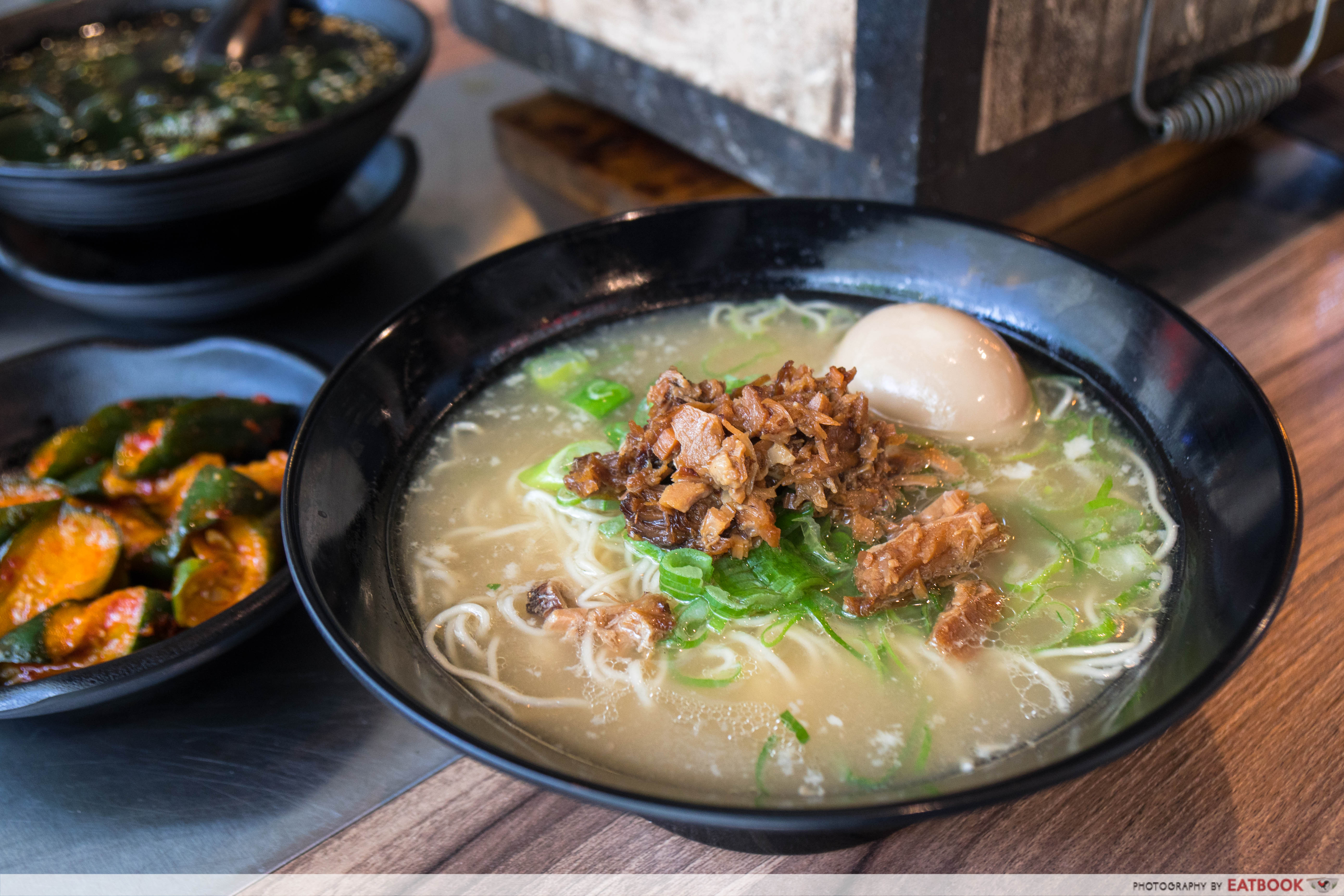 Besides meat, the basic buffet also includes side dishes such as Nagahama ramen with boiled egg, seaweed soup, potato salad, and cucumber kimchi.
The Nagahama ramen consists of tender pieces of stewed pork, a marinated soft-boiled egg, and a handful of chopped spring onions.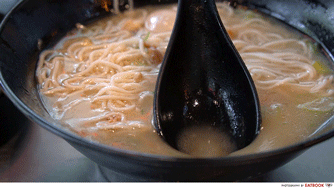 The broth was not too salty, yet remained flavourful. It is suitable for people who prefer the taste of their ramen to be on the lighter side. On the flipside, the broth was topped with a thin layer of oil.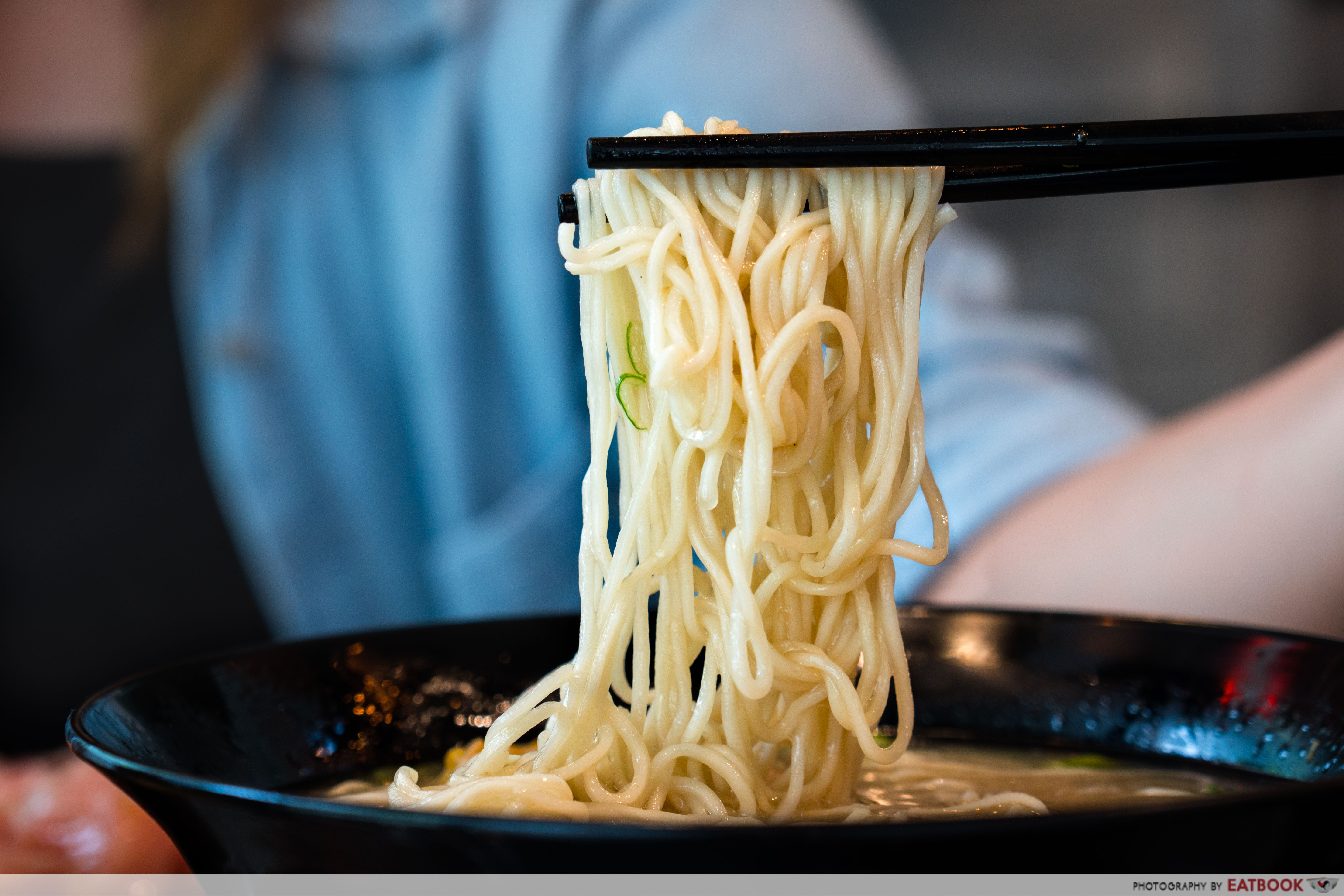 What's good about Yakinikuohji's ramen is that it does not turn soggily easily. Unlike the noodles used in typical Japanese ramen, their ramen carries a softer bite that's similar to Chinese la mian.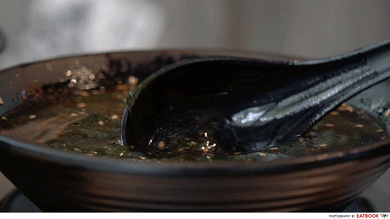 Despite having the same oily situation as the ramen broth, the seaweed soup was overall enjoyable. It was fragrant due to the immense amount of sesame seeds added into it.
Yakinikuohji is also extremely generous with the amount of seaweed given, with every slice of seaweed giving off a good crunch.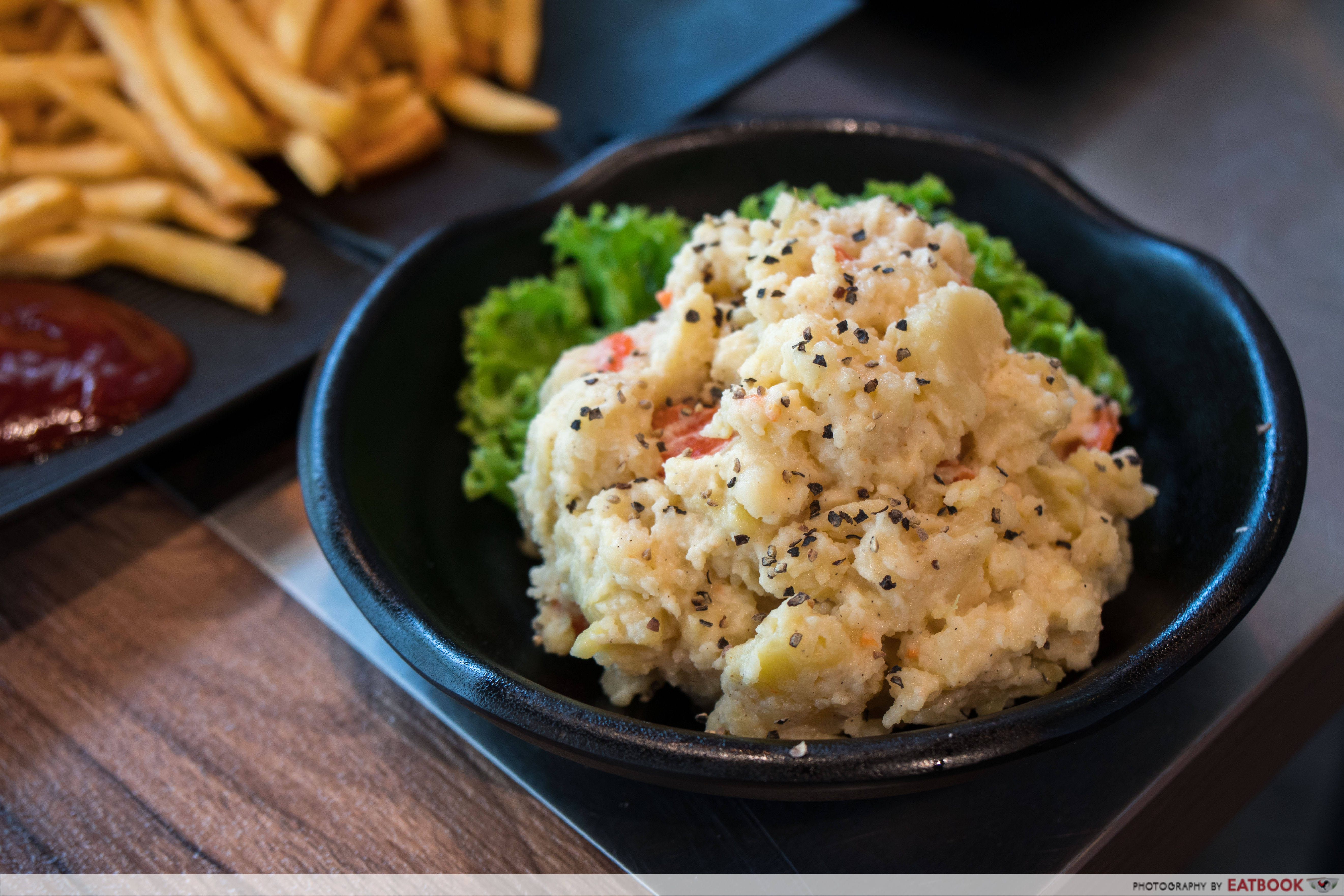 Black pepper is sprinkled on top of the potato salad, giving this buttery dish a little kick in flavour. I was first hit by a peppery taste, followed by a sweet, honeyed aftertaste.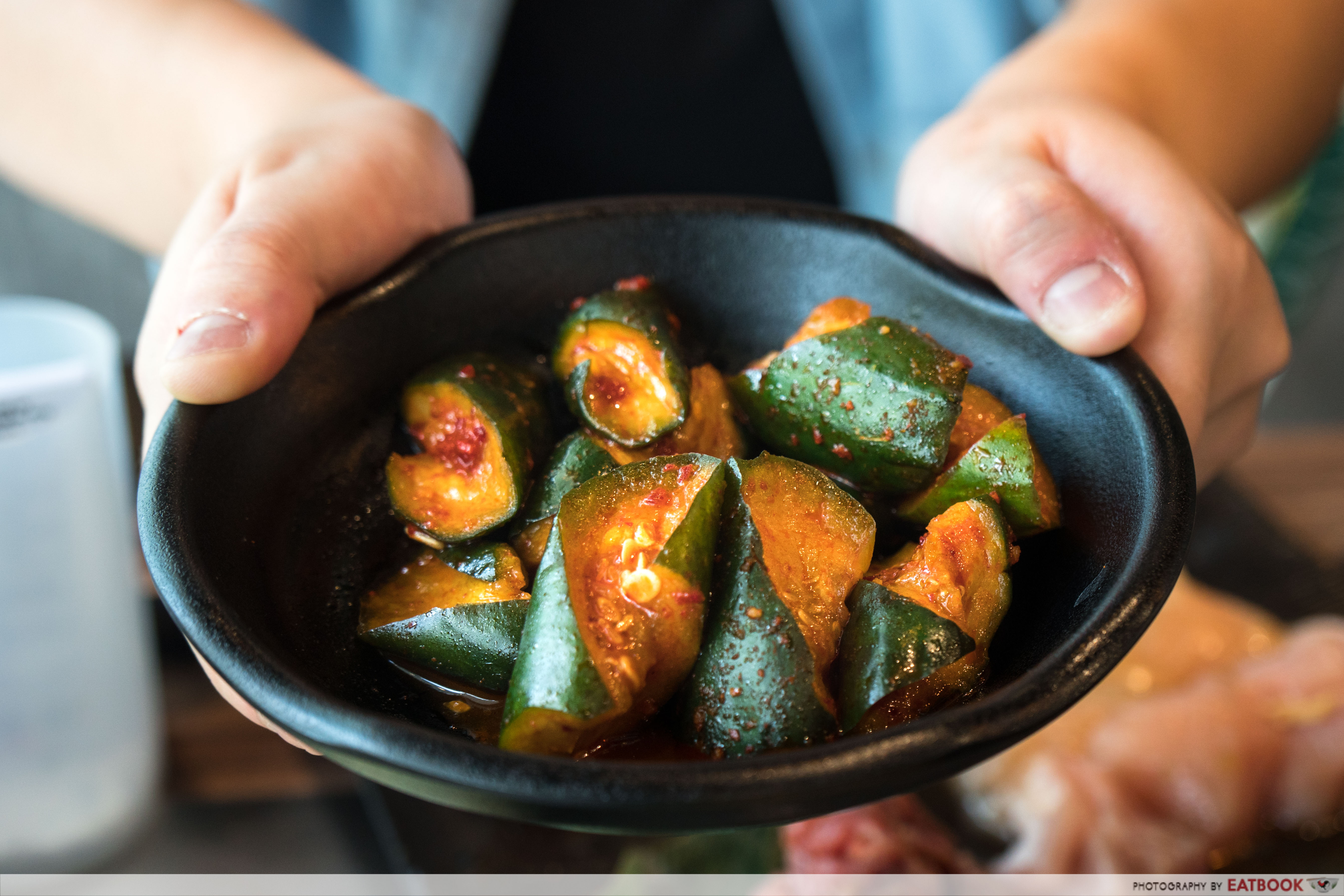 Last but not least is their Cucumber Kimchi. The exterior of the cucumber was crunchy, but the interior was mushy. Its taste was very similar to achar – sweet with a tinge of added spiciness.
Ambience at Yakinikuohji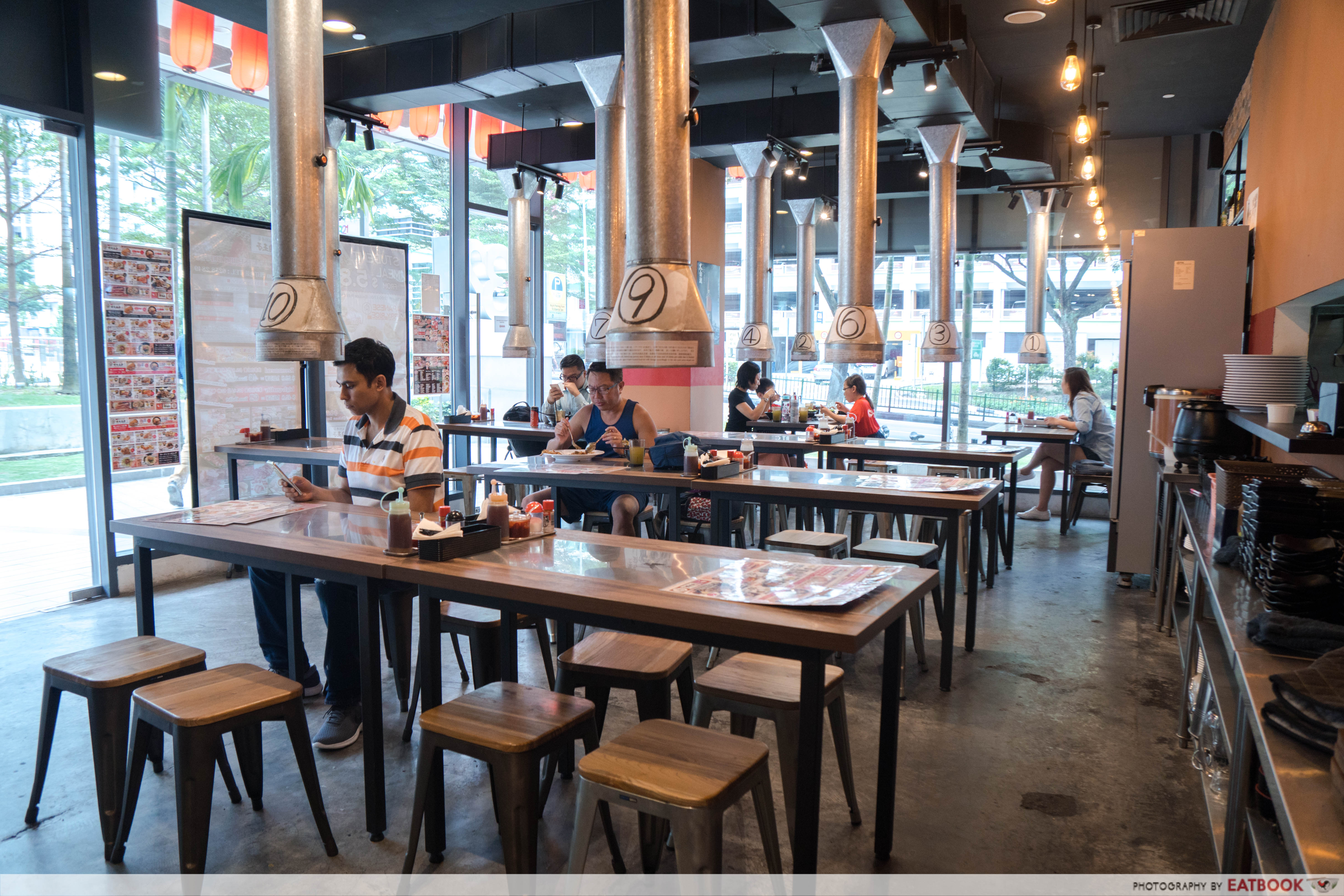 Yakinikuohji is a relatively small yet comfortable casual restaurant. The place, however, can get pretty stuffy due to the heat and smoke from the charcoal grills. It is located at 321 Clementi – a 10-minute walk from Clementi MRT Station and bus interchange.
The verdict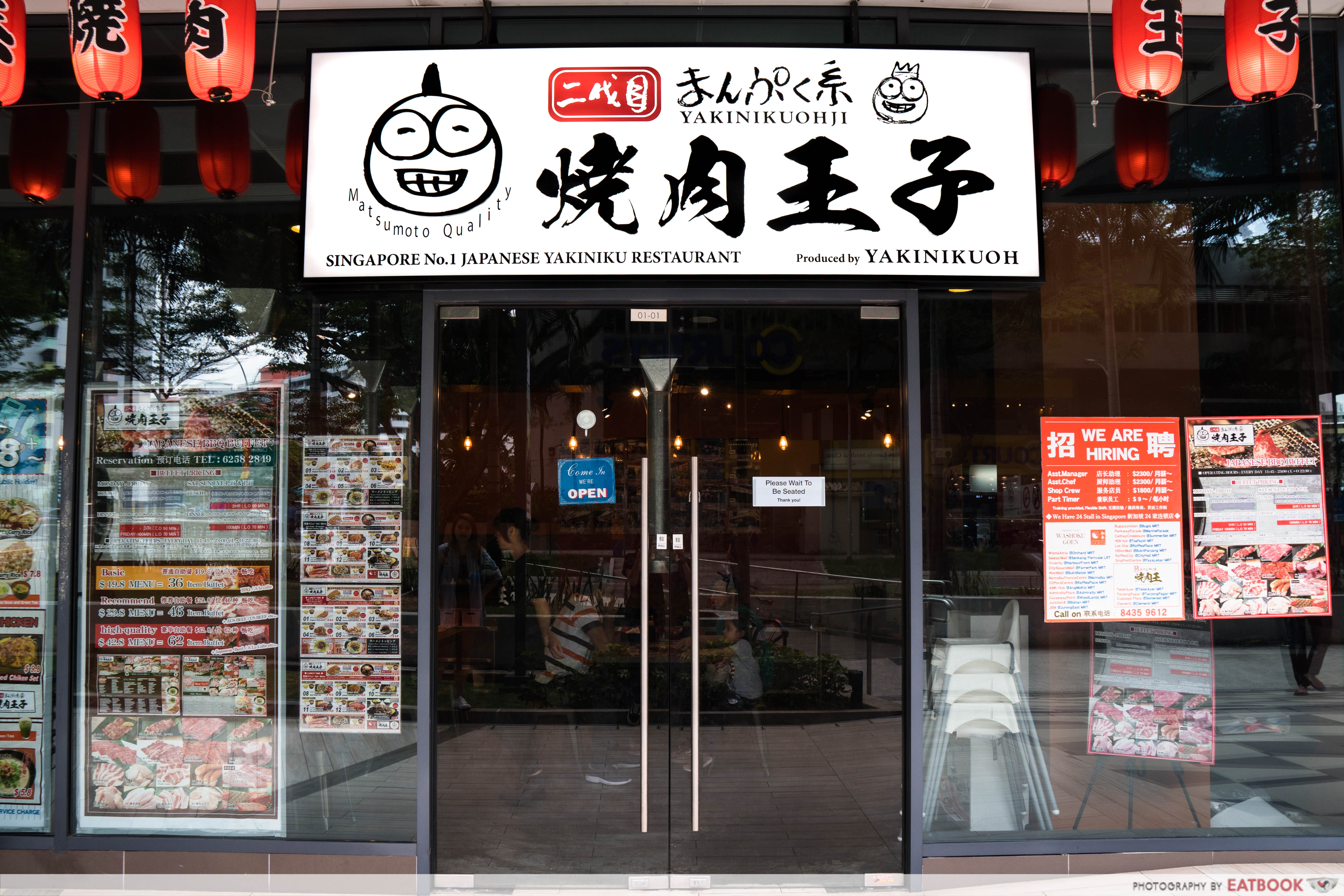 Overall, Yakinikuohji is worth a visit given the food quality and number of items that are available at such a price. This is a place suitable for big eaters and lovers of meat.
Yakinikuohji also has a la carte dishes such as curry rice (from $8.80+) and teppan meat rice sets (from $13.80+). The curry rice comes in generous portions despite being priced at less than $10. Yakinikuohji also offers student meals from $5.80 as well.
For more affordable BBQ buffet places, check out our reviews on Chickata and Y Cube Mookata!
Address: 321 Clementi Avenue 3, #01-01, Singapore 129905
Opening hours: Daily 12pm to 11pm
Tel: 6258 2849
Website
Yakinikuohji is not a halal eatery.
This is an independent review by Eatbook.sg
Summary
Pros:
– Value-for-money
Cons:
– Soups are oily
– Place can get stuffy
Recommended dishes: Pork Loin, Pork Kalbi, Marinated Beef, and Nagahama Ramen
Operating hours: Daily 11:45am to 11pm
Address: 321 Clementi Avenue 3, #01-01, Singapore 129905