Y Cube Mookata offers mookata buffet with seafood, drinks and desserts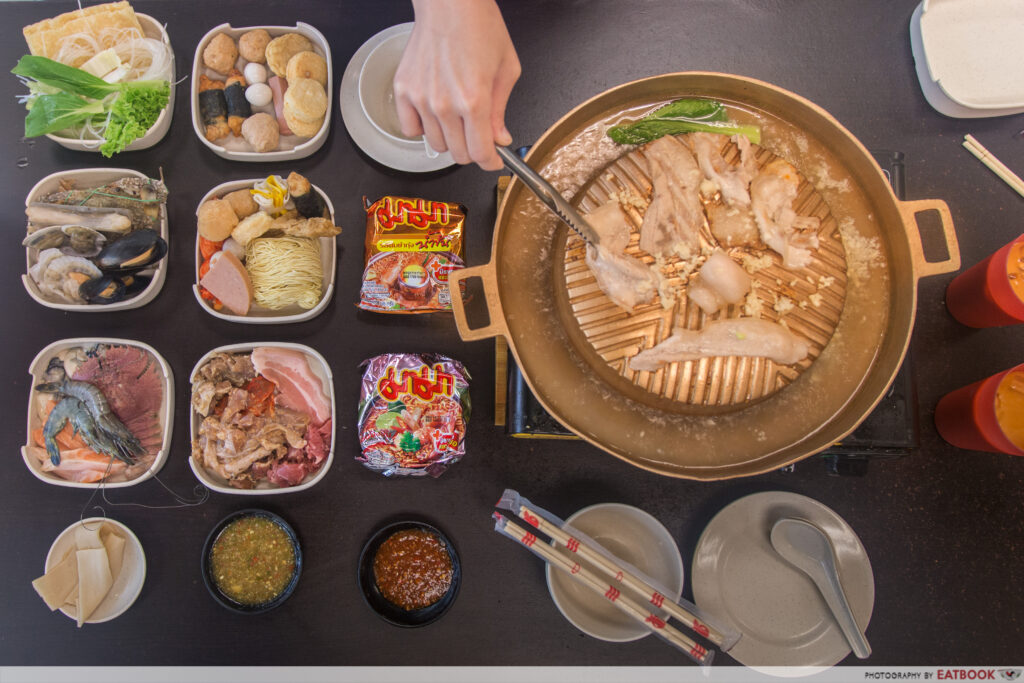 The "Little Thailand" of Singapore is Golden Mile Complex, with its bevy of stores that many Thais head to for groceries, and to fill their tummies with a taste of home. Walking through the building means getting ready for a dizzying number of joints boasting large buffet displays that attempt to welcome anyone with an appetite. Amongst them are many mookata joints that show the trend is going strong, perhaps because it is as much about coming together for grub as it is about being part of the cooking process.
Posters plastered to the glass walls of Y Cube Mookata Buffet hollered at us to "eat all you can" and I knew this was the spot. At $29.90+ per adult and $15.90+ per child on weekdays, I suggest you save this place for your off days because weekends, eve of public holidays, and public holidays mean an additional $3+ for adults.
Food at Y Cube Mookata Buffet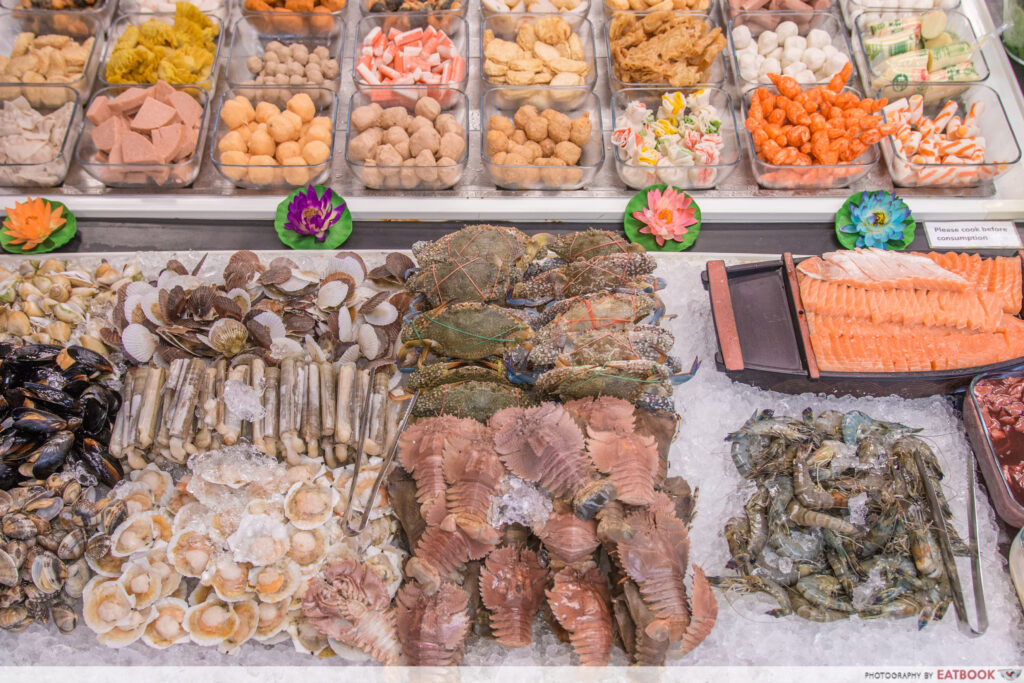 We made payment at the cashier's before he led us down rows of tables, each with a gleaming golden mookata pot. He marked our seats by taping our receipts to a table and reached for a large jug that was placed on it. He poured thin chicken broth into the ring for soup, fired it up, and put pork lard on the grill. With that, we helped ourselves to the beckoning spread.
The horror of horrors of an all-you-can-eat is dubious seafood that doesn't look fresh, but Y Cube's spread seemed reassuring. The bed of ice was replete with crabs, crayfish, prawns, shellfish, salmon, and a tub of de-shelled oysters.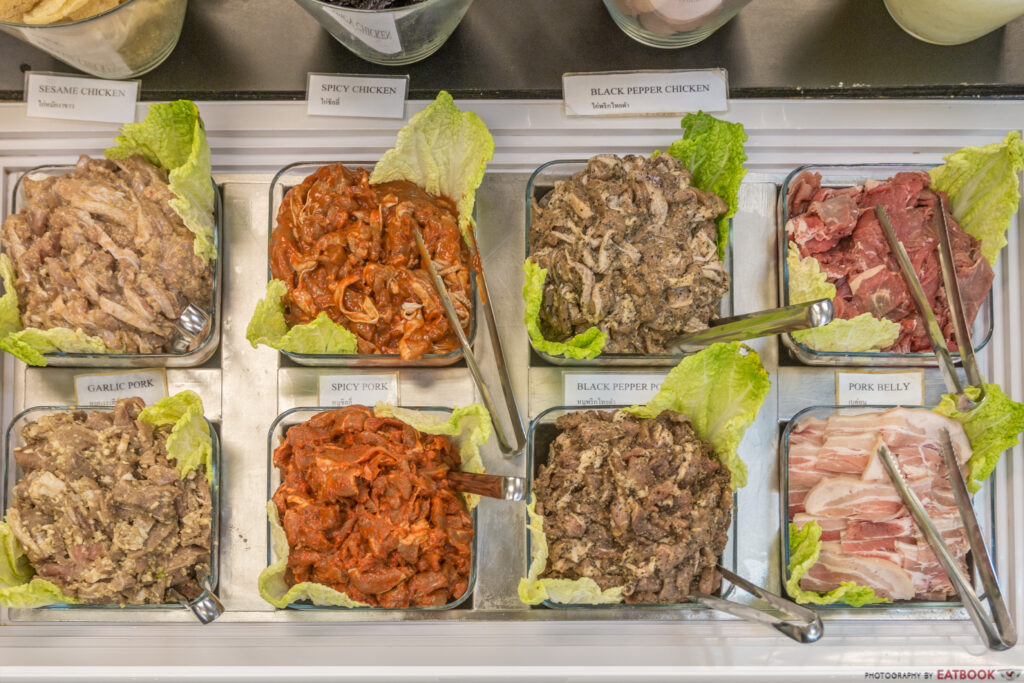 There are eight tubs of meat to try too, including sesame chicken, garlic pork, and meat in spicy or black pepper marinades. I enjoyed the lean beef because barbecuing it brought out its flavour. But ultimately, my favourite was the pork belly, especially after it browned and turned into a crunchy crisp.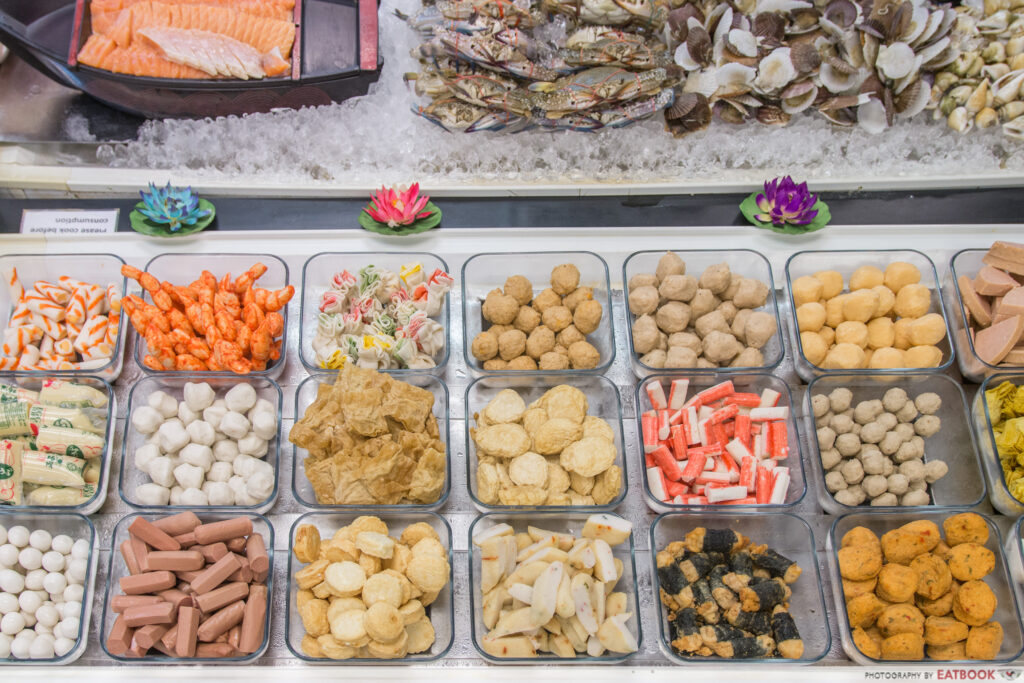 We spotted some less common items such as stuffed fish cake that looks like candy cane, mock crab claws, and seafood dumplings. There were meatballs stuffed with minced meat, cheese balls, and sotong balls too.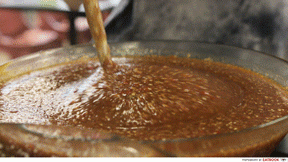 Help yourself to their condiments, which is a small section on an adjacent table, with chopped chillies, celery, garlic, two types of chilli sauces, soy sauce, and fish sauce. Their red chilli dip is the spicier option and looks super gao (thick), while their watery green chilli was tangy and enhanced the flavours of the meats. I spotted a rice cooker in an inconspicuous corner with freshly steamed white rice which would be relief to those who can't go a day without their grains.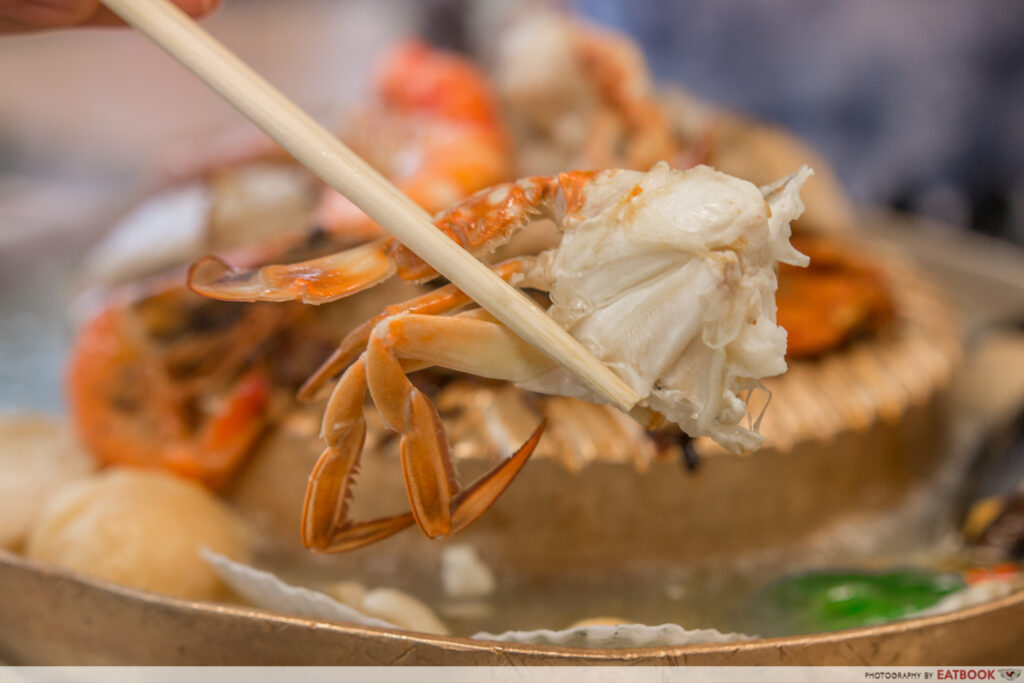 Back at our seat, the ring of soup had picked up to a rolling boil, so we dunked the raw food in and spread our seafood over the skillet. Just then, a staff member came up to us to say that we weren't supposed to cook the crab this way. He picked it up to deshell and broke it in half, then reached for our crayfish and pulled out its meat. It was brilliant. There was a sink near the drinks corner but it turned out we didn't have to touch the raw food and we had more space to cook. Out of the seafood, their most delish were their oysters and salmon but I saved space for their meats too.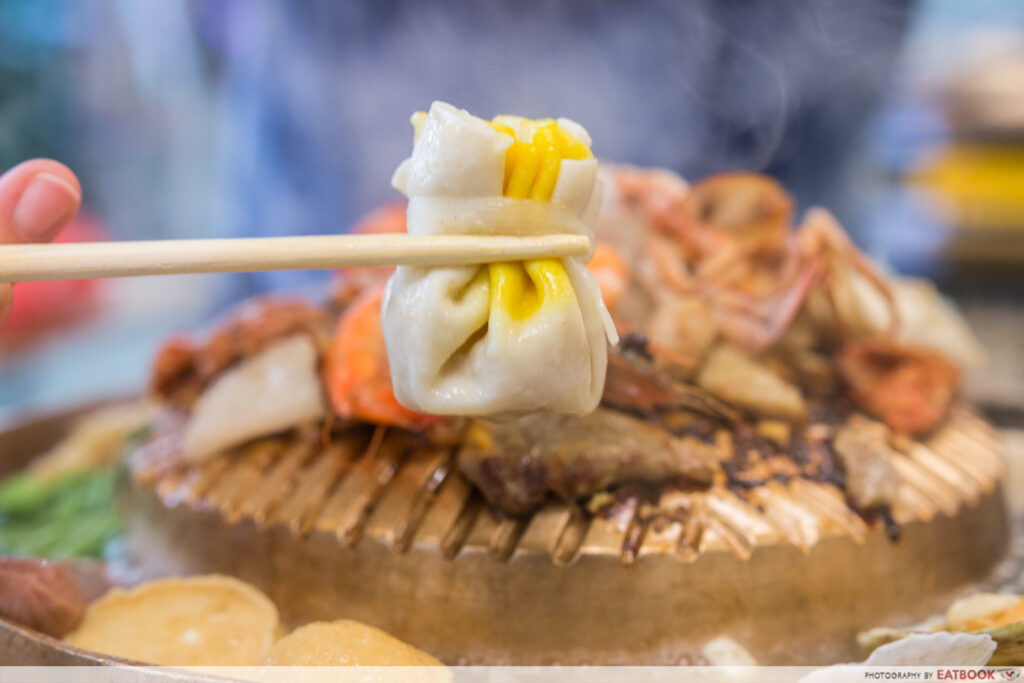 Their seafood dumplings were moulded into adorable sacks that were tinged with colours of yellow, red, or green. After its wrapping softened in the hot soup, we knew it was ready to eat. It was unexpectedly tasty with a good ratio of skin to filling, as it was thick enough to hold the piece together without overpowering the taste of the seafood paste. Help yourselves to these savoury little bundles with some green chilli dip.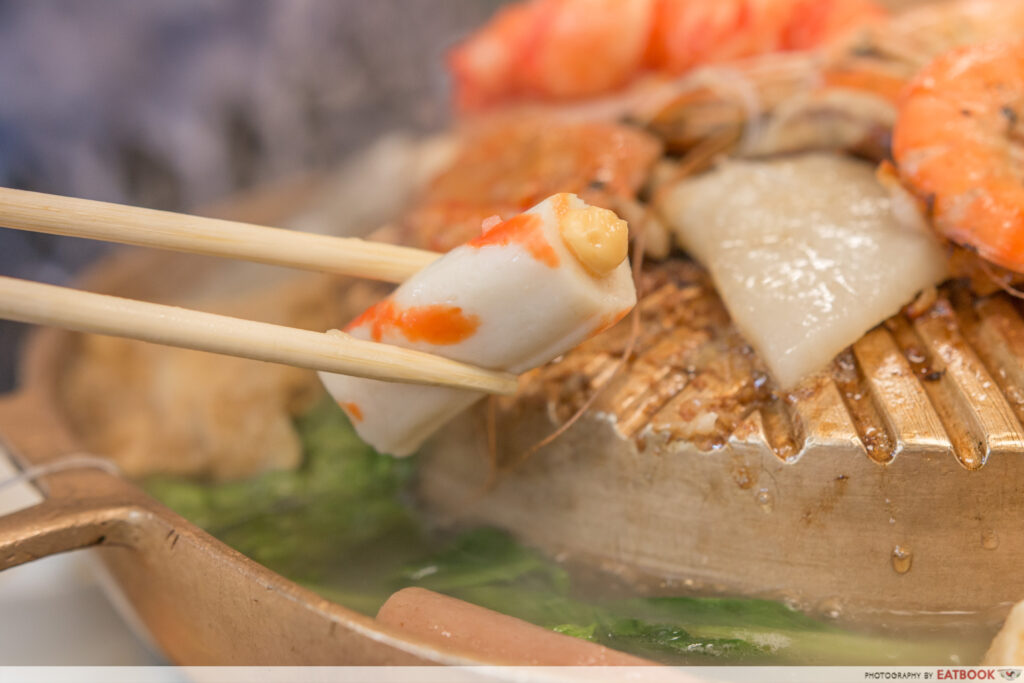 Their stuffed fish cake was an orange-striped wrap with stuffing that gave the nibble levels of springiness. It was neither floury nor salty, and the wrap held together firmly. Other than that, I appreciated the slightly chewy tau kee (beancurd skin) which picked up the broth.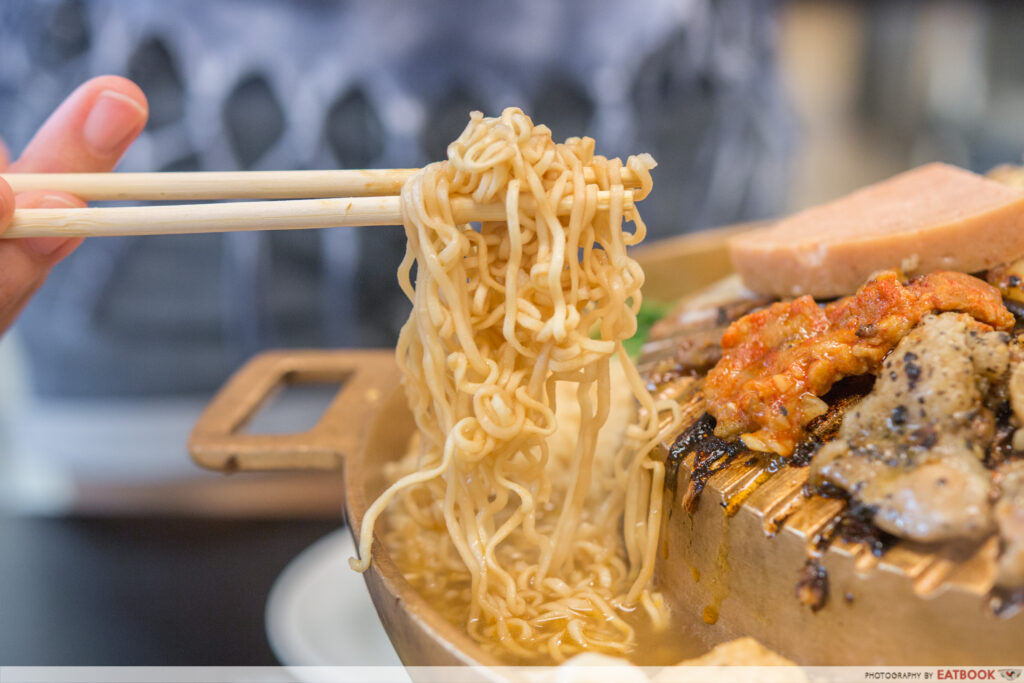 The soup boiled quickly, so be sure to refill it with the jug of broth often to keep the pot from burning.
There were packets of Mama instant noodles in creamy tom yum flavour and shrimp tom yum at the buffet table and boiling them packed the soup with the noodles' flavour. We didn't throw in the seasoning but the plain noodles were enough overwhelm the broth's taste, so I'd have liked the chicken broth to be richer.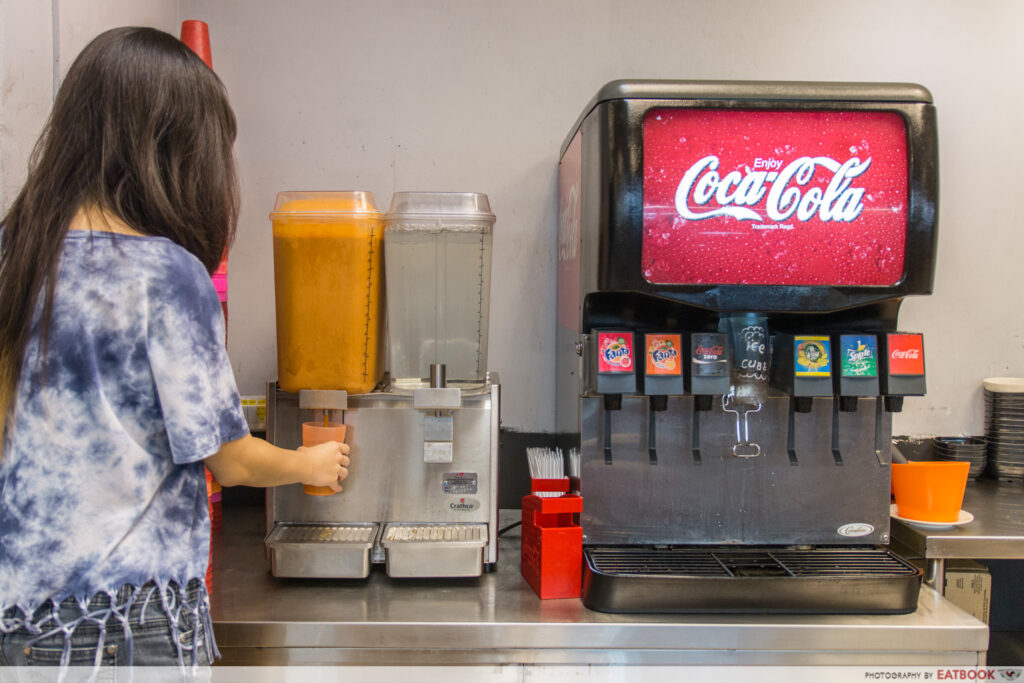 My mother taught me to drink only a little at the end of a buffet, so I can make the most out of my tummy space for the food. I intended for just a sip, but I gulped down a cup of Thai Milk Tea before I even started on the food. You can get ice cubes from the soft drinks dispenser but I didn't want to dilute the tea which was sweet and just thick enough for me.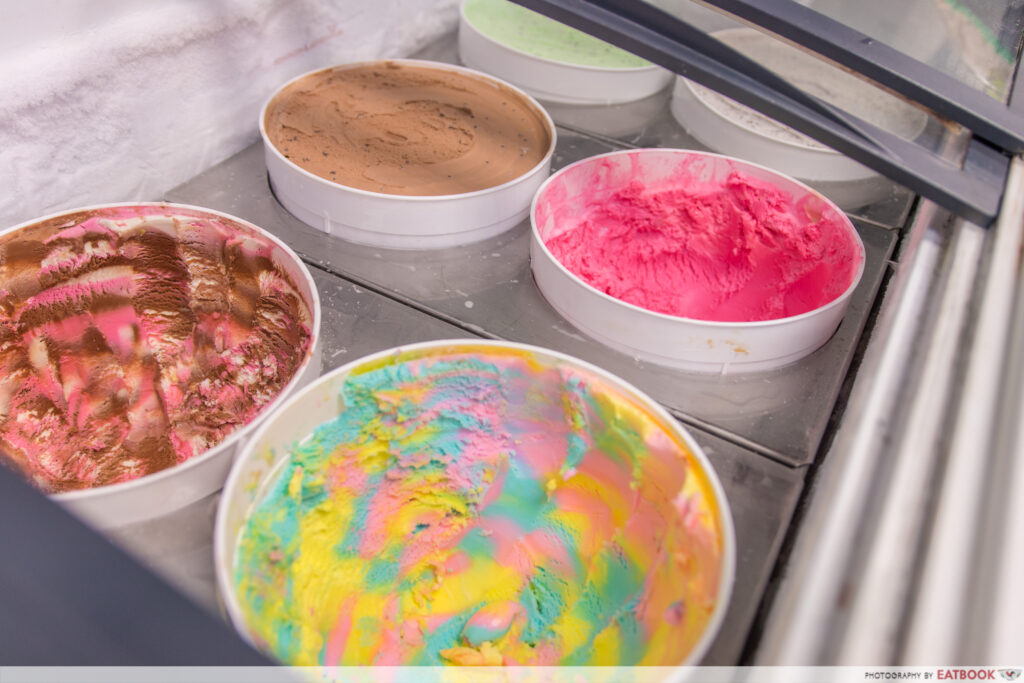 There was also Magnolia ice-cream provided and Y Cube has 10 rotating flavours, with six displayed at a time. My favourite choices were Cookies and Cream, Mint Chocolate Chip, and Chocolate with Chocolate Chip.
Ambience at Y Cube Mookata Buffet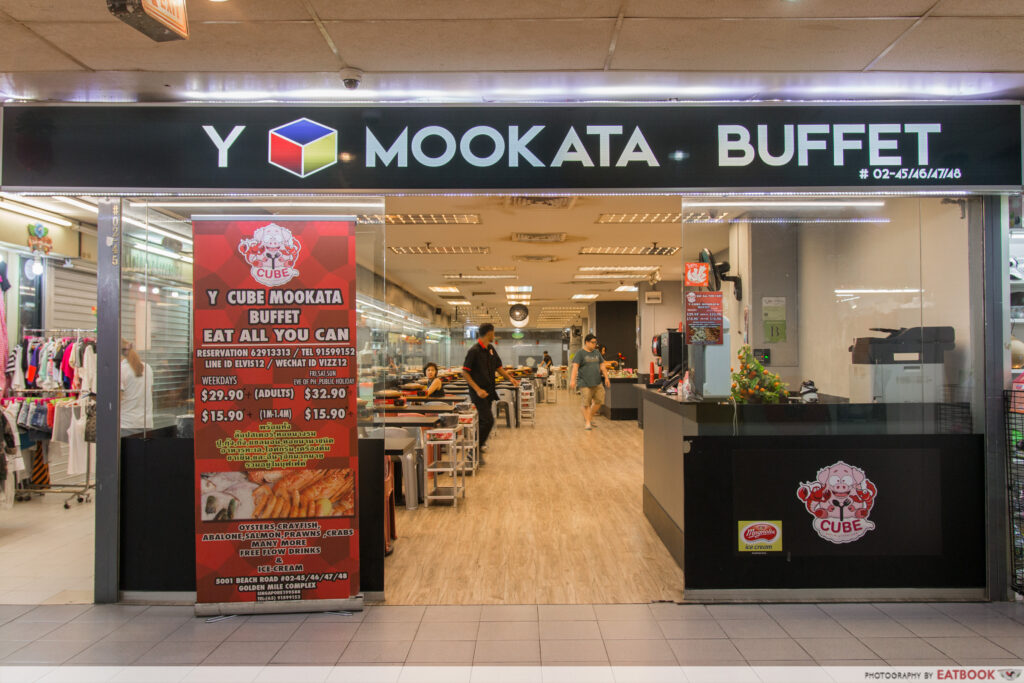 Y Cube Mookata Buffet is on the second level of Golden Mile Complex, adjacent to Thai Supermarket which is brightly illuminated with a green name board. The mall felt dim and cramped with stalls so stepping into the spacious and brightly lit restaurant created a stark contrast.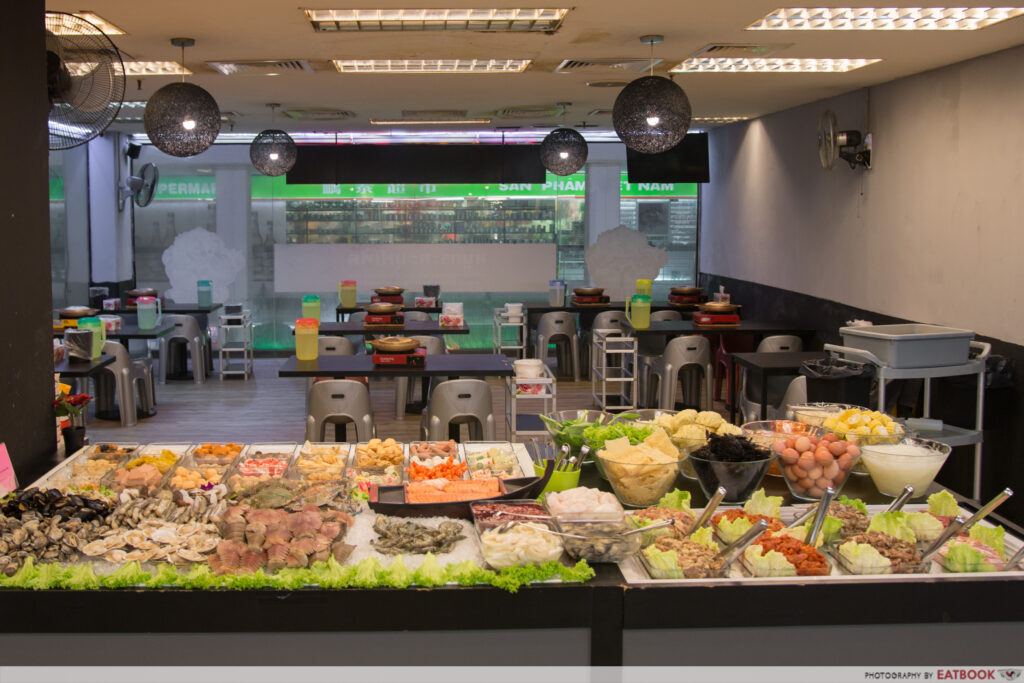 Its interior was simple with no decor but was impressively clean and neat. The dark brown tables were lined up orderly and the mookata pots were so clean I'd believe it if I were told they were brand new.
The verdict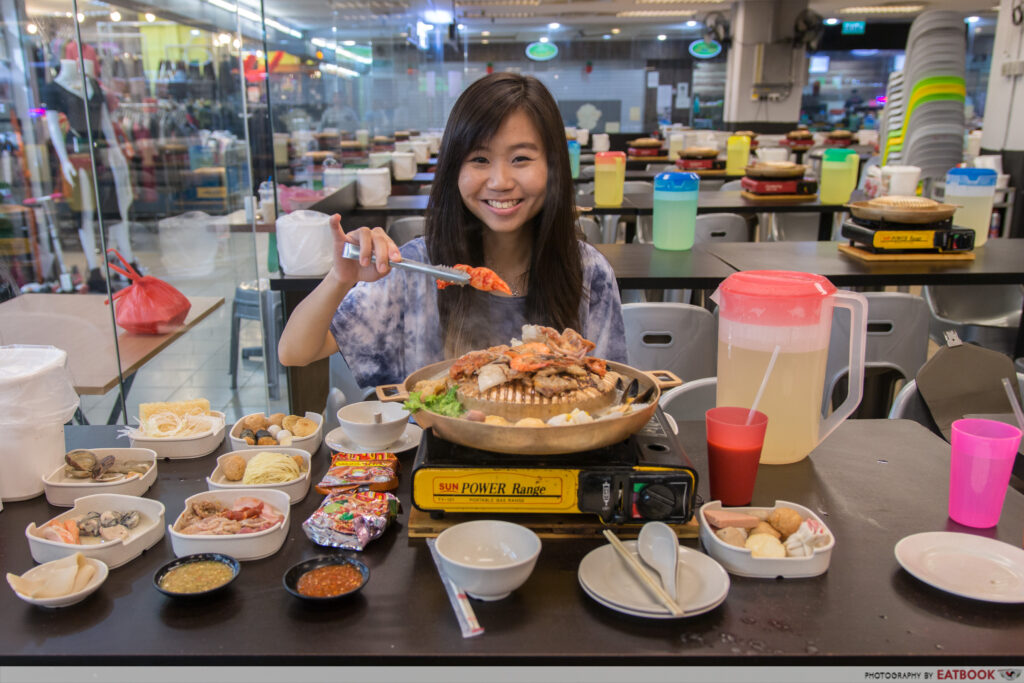 I never reject an offer for all-you-can-eat joints and Y Cube throws in drinks and ice-cream too. Call it personal preference but I still got my heart set on Korean cheese pots instead of mookata. Perhaps if the broth was richer here, I'd be more willing to return. But based on price, quality of the spread plus the comfortable environment, I'd give this place a shout-out to my friends.
Address: 5001 Beach Road, #02-45, Golden Mile Complex, Singapore 199588
Opening hours: Daily 12pm to 6am
Tel: 9159 9152
Website
This is an independent review by Eatbook.sg
Summary
Pros
– Spacious
– Clean and neat
– Staff helps to deshell seafood
– Wide variety of food
Cons
– Service was not very prompt
– No exhaust hood
Recommended Dishes: salmon, pork belly, Thai Milk Tea
Operating Hours:
Daily 12pm to 6am
Address: 5001 Beach Road, #02-45, Golden Mile Complex, Singapore 199588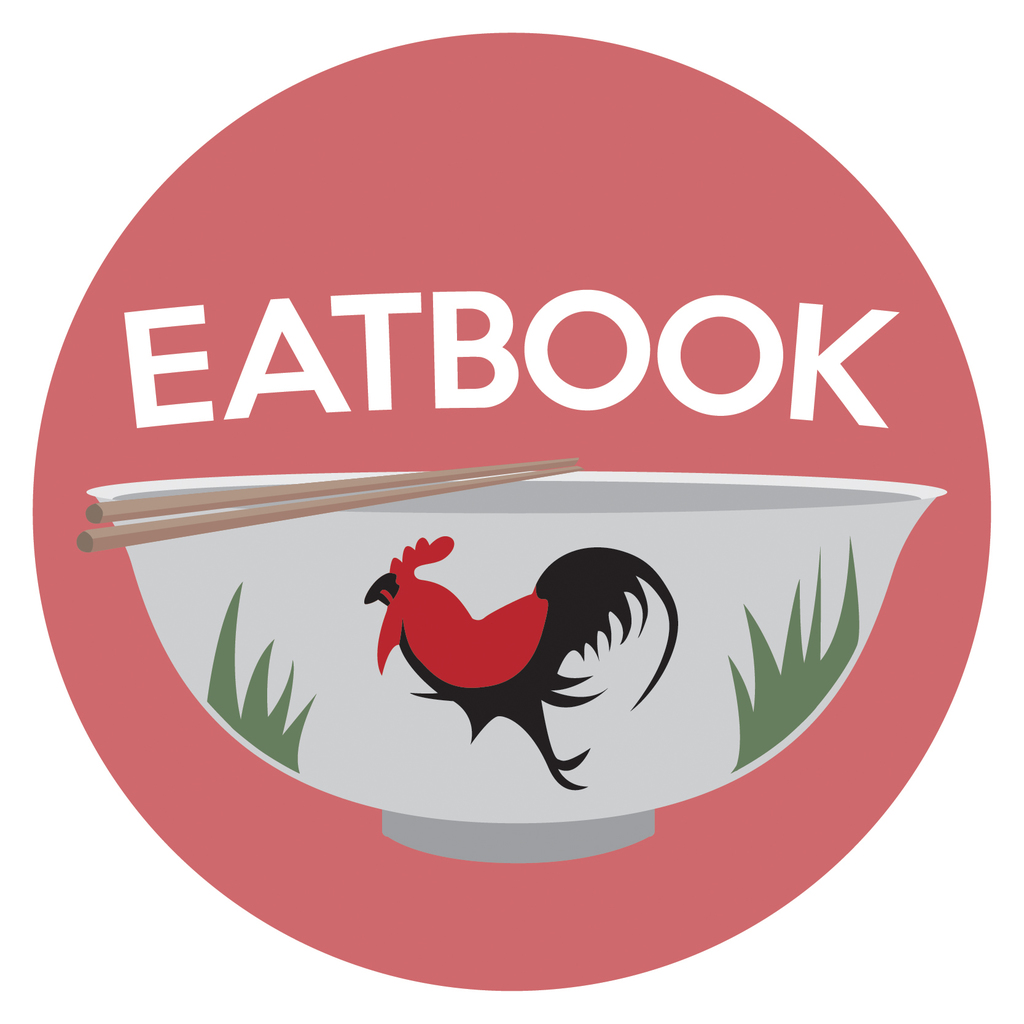 Drop us your email so you won't miss the latest news.