Chickata offers halal-certified mookata buffet in the West
Update: Chickata is no longer a buffet eatery and is now located at 2 Venture Drive, Vision Exchange, #01-47, Singapore 608526.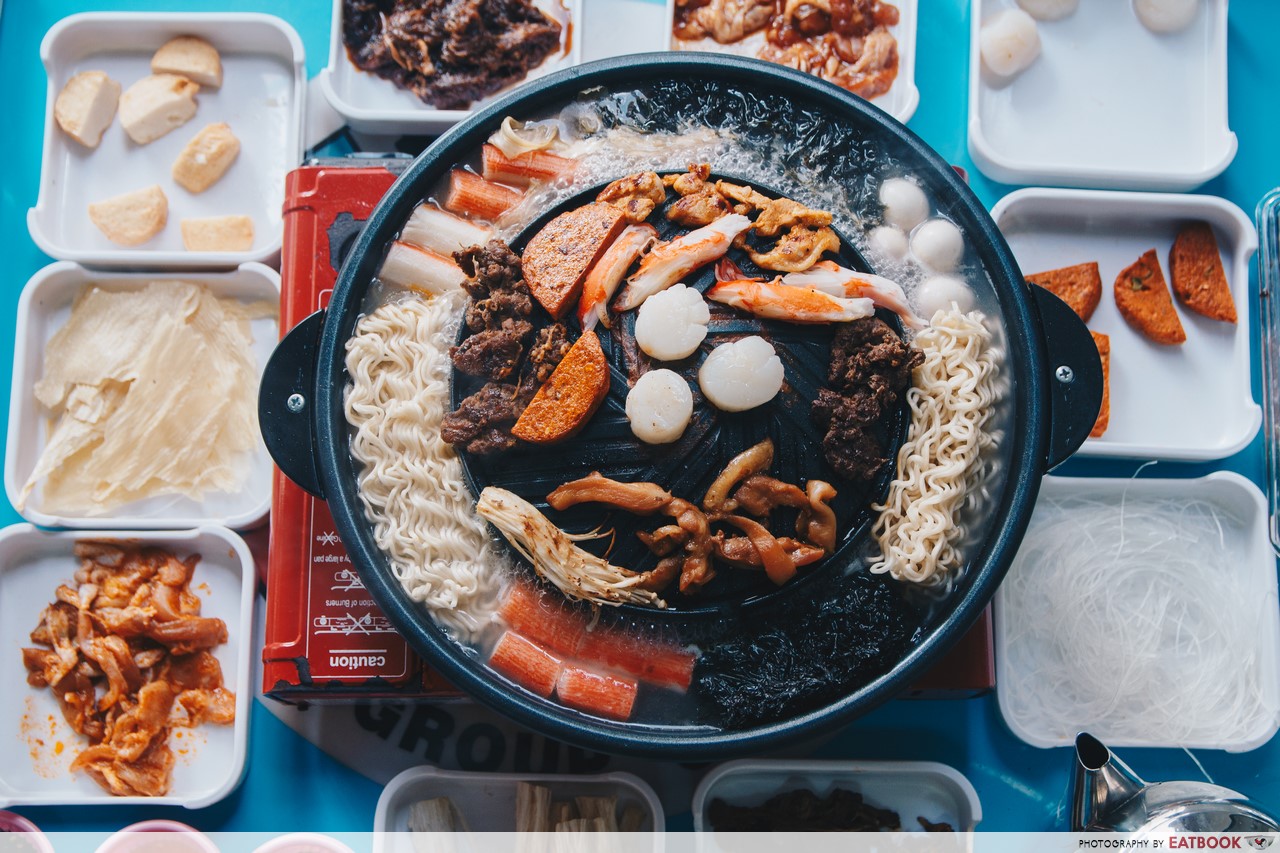 The last Muslim-owned mookata place we went to was The Talking Cow, which is pretty much the end of the rainbow for those living in the West. But don't fret, Westies can now enjoy halal-certified mookata at a spot in Jurong East called Chickata! They got their name by replacing 'chick' with 'moo' (pork in Thai) in the word "mookata". Despite it being at the far end of the green line, we braced our butts for a long journey to the West in the name of good food. Without further ado, let's check out what they have to offer!
Food at Chickata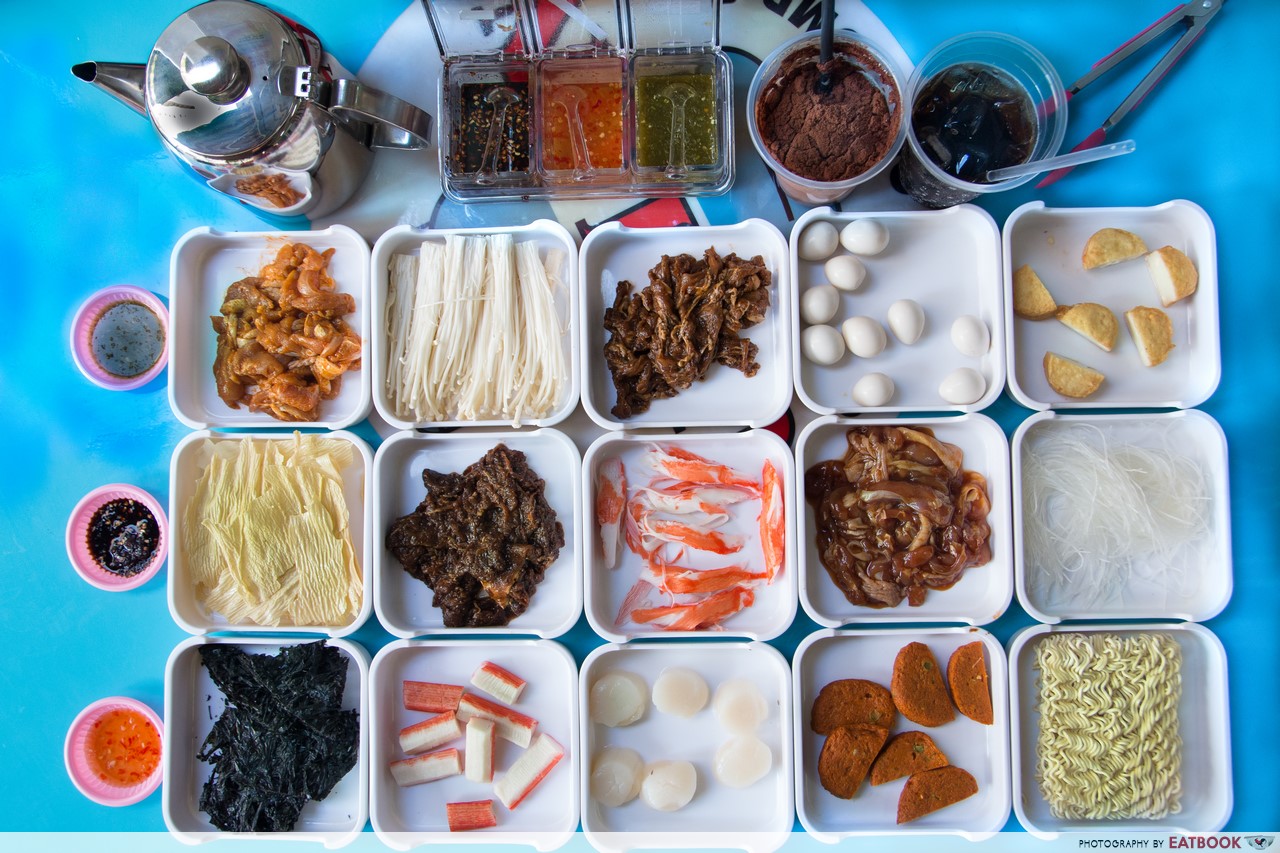 We went for their buffet on a weekday. Here are the prices for various days:
Tue-Thur (90 mins): $19.90 per adult, $9 per child
Tue-Thur (150 mins): $34.90 per adult, $15 per child
Fri-Sun (90 mins): $25.90 per adult, $15 per child
Fri-Sun (150 mins): $39.90 per adult, $18 per child
Children below 5 years old or 120cm dine for free, and food wastage is chargeable at $10 per 100g.
They have a wide variety of ingredients including meats, seafood, veggies, and staples. Most of the food are free-flow unless stated otherwise. Soon enough, our table was filled with plates of food.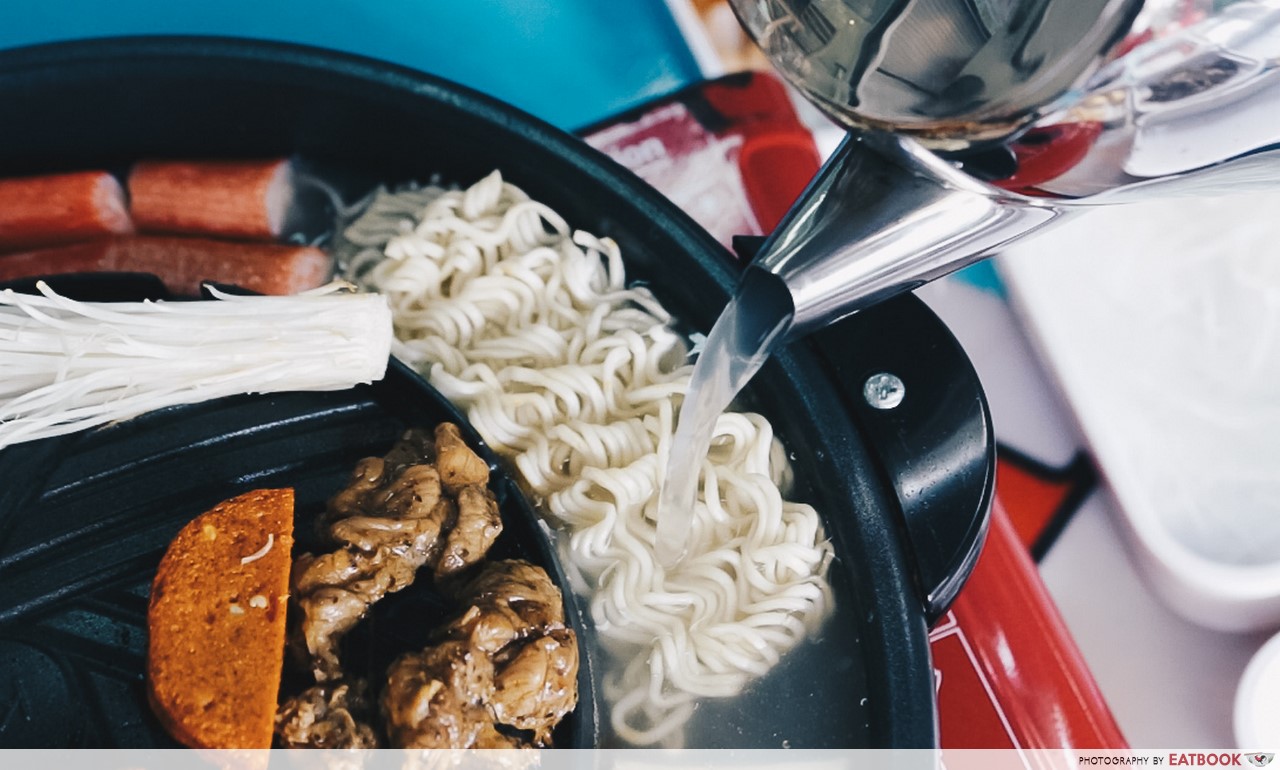 For our free-flow soup, we opted for their Chickata soup which was basically a chicken-based broth. You can get their tom yum soup if you prefer spicy food and don't mind forking out another $5. We filled up the moat with soup and watched as tiny bubbles formed. The soup was initially light tasting, with its flavour deepening as we put ingredients into it. We added seaweed to give the soup a savoury-umami taste. The slippery strands of tang hoon were silky, as we slurped it with fervour.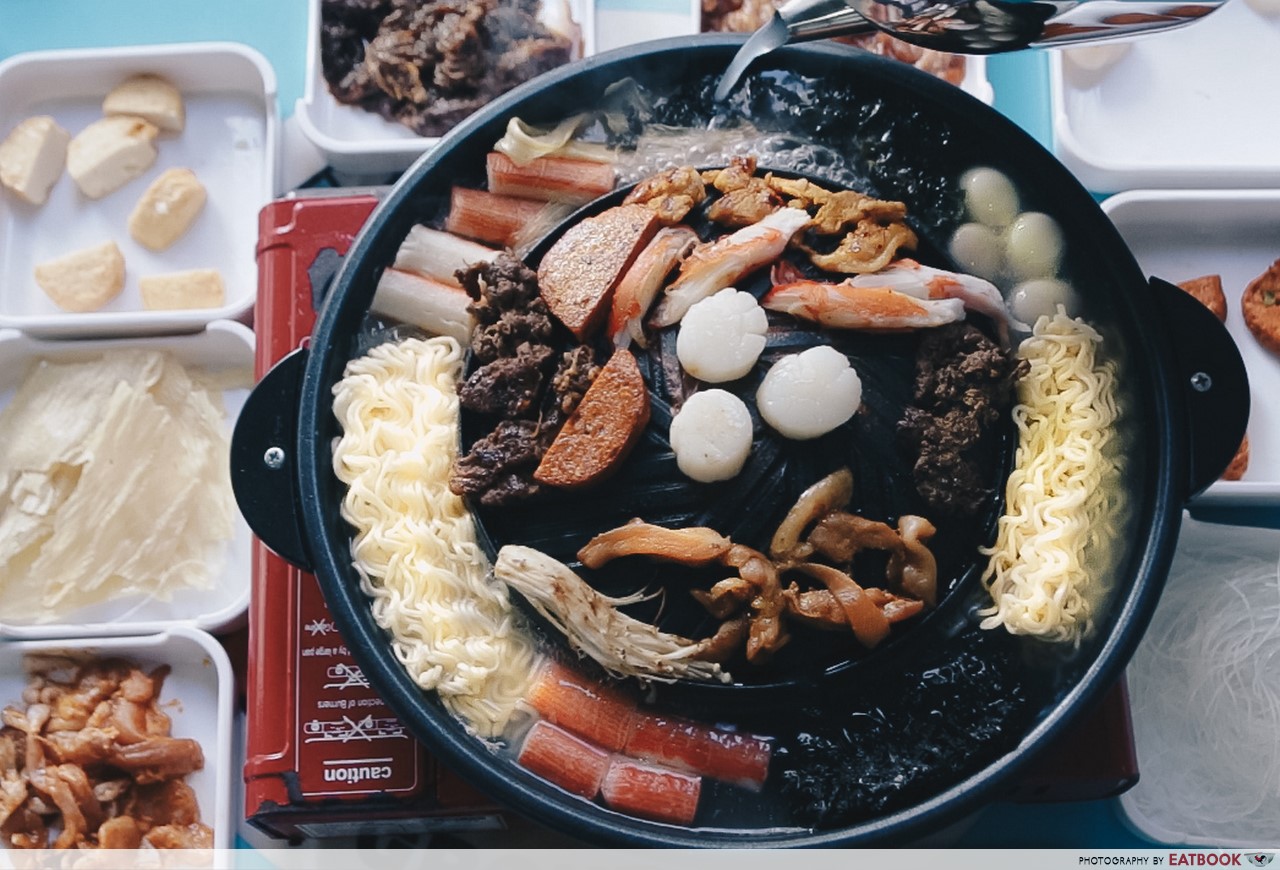 If you don't know what to order from their wide menu, go for their recommended dishes such as tom yum chicken, teriyaki chicken, black pepper beef, and black pepper lamb. We wanted to get their sliced smoked duck but unfortunately, it was out of stock. Try not to order too many things as the portions were quite substantial in every plate. We gulped our saliva while watching the meats sizzle as the aroma whetted our appetites.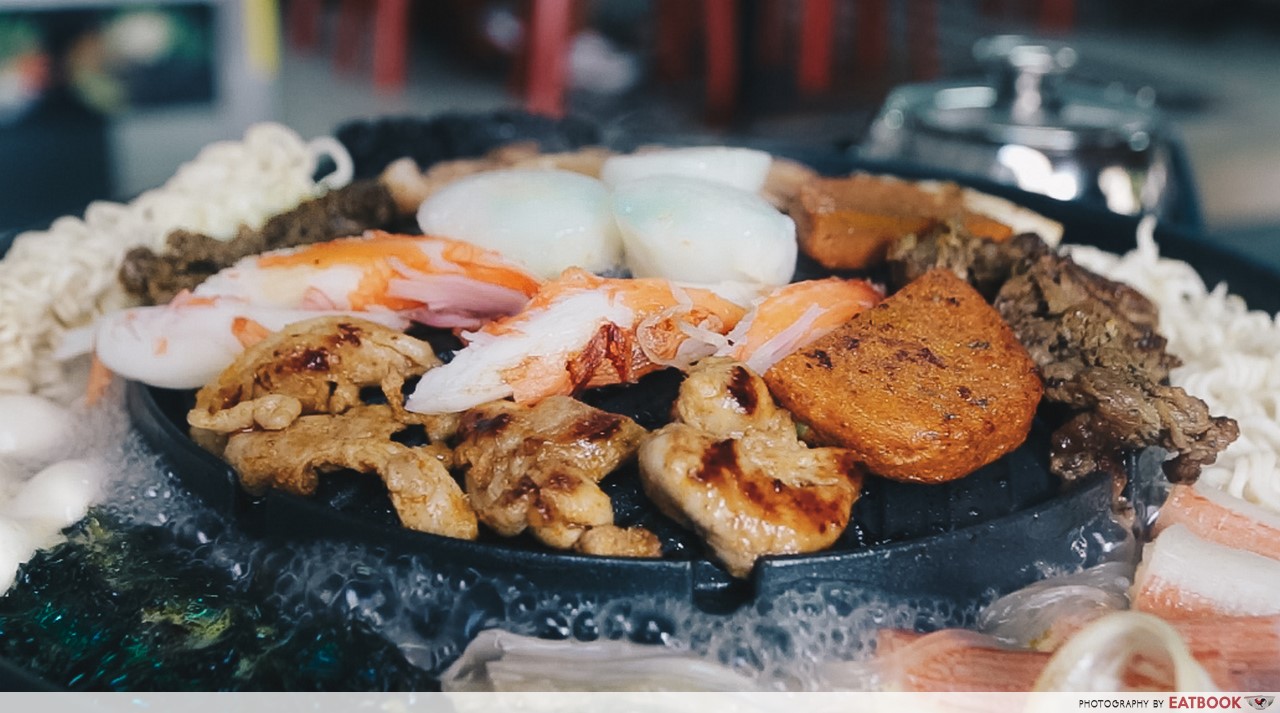 Out of all the meats, my favourite would have to be the tom yum chicken. The meat absorbed the spicy and sour marinade well, and retained its juiciness and tenderness despite being grilled for a while. For something sweet and savoury, the succulent teriyaki chicken hit all the right spots.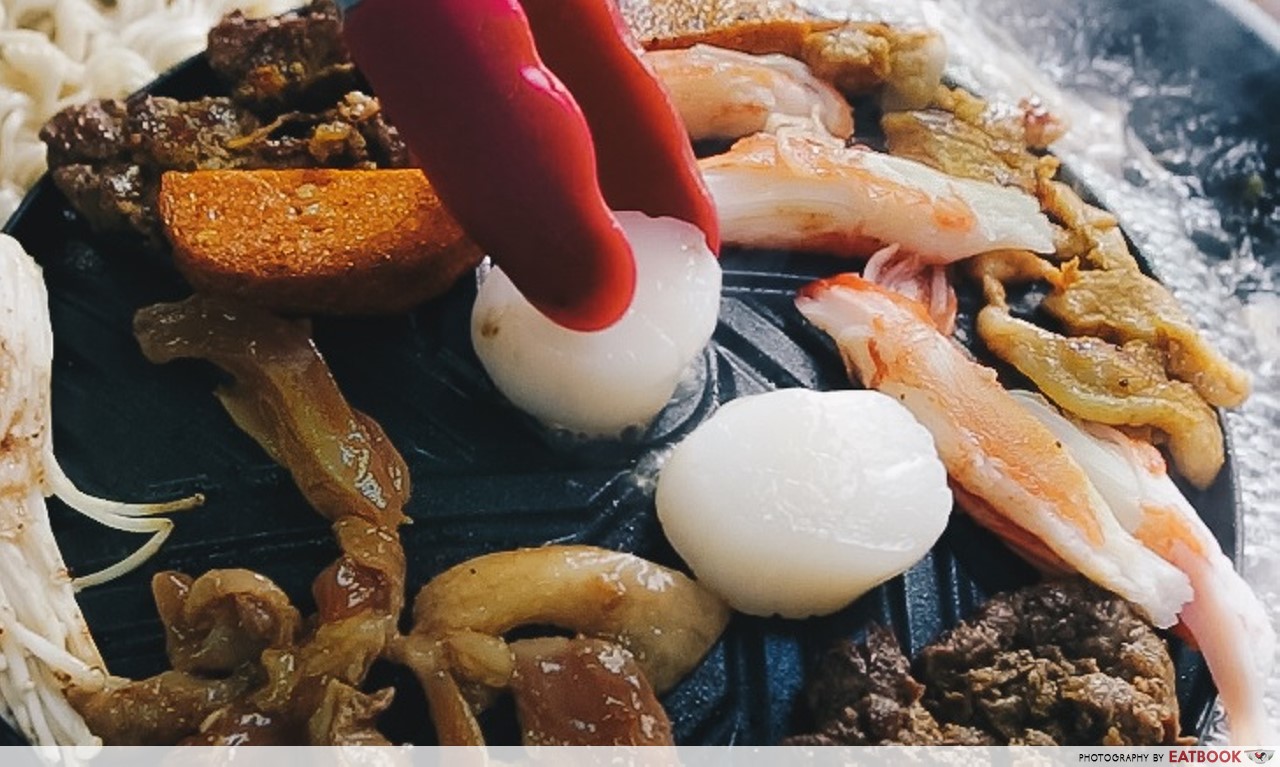 The sound of scallops sizzling when seared gave me an ASMR. Their scallops didn't shrink as much as I thought it would. My wooden chopsticks carefully picked up a luscious piece and popped it into my mouth. It was juicy and soft, and its texture gave a satisfying mouthfeel. Dip it into their house-made sauces for more flavour.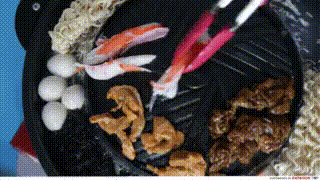 Crab sticks are so yesterday; try out their snow crab sticks. We constantly flipped the delicate sticks on the pan to prevent it from turning chao tah. It tasted like an atas version of regular crab stick, with a subtle sweetness. Before I knew it, I finished the entire plate by myself.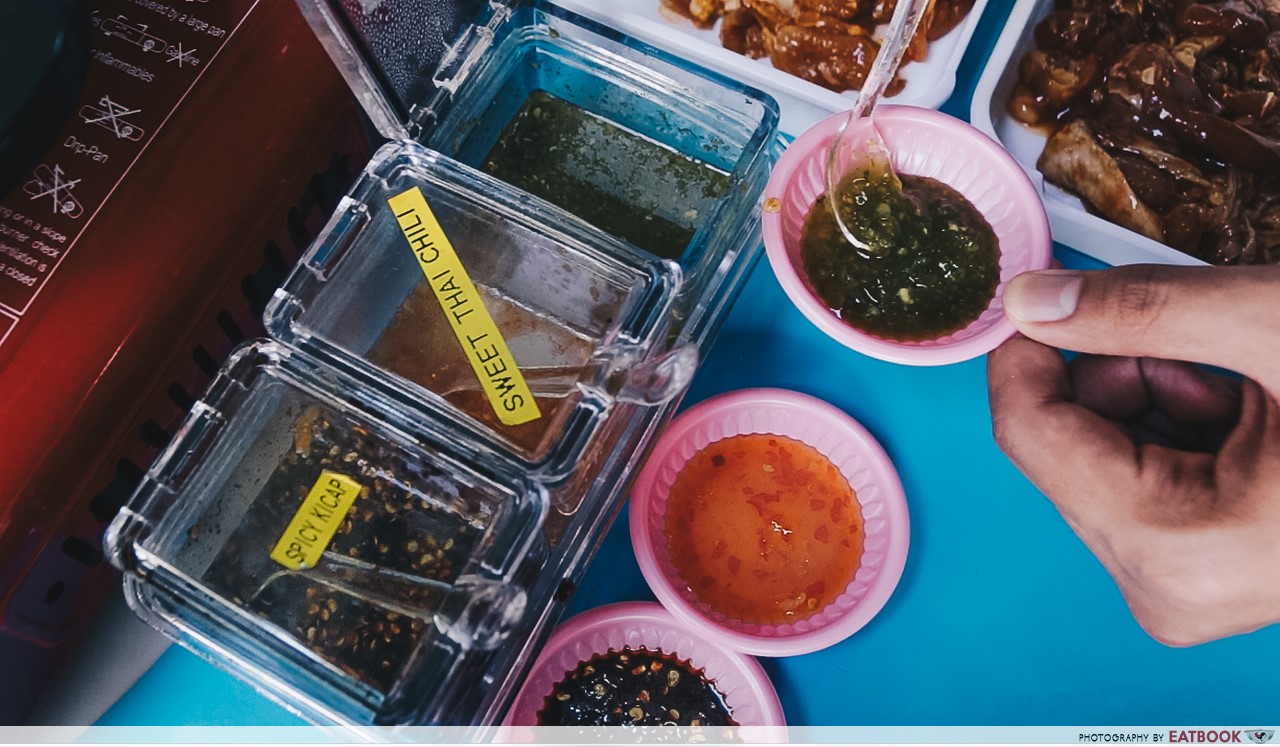 The black pepper beef was run-of-the-mill and a tad dry. Dip it into their house-made green Thai chilli dip for an added sharp sourness which I really liked. I found the black pepper lamb passable, it would have been better if the gristles were trimmed off. However, be warned that it gives a potent peppery kick to both your tongue and throat. Dip it into their Thai chilli sauce for a sweeter taste. If you don't mind paying more for your buffet, they have tiger prawns and Angus beef as premium items at $6.80 per plate.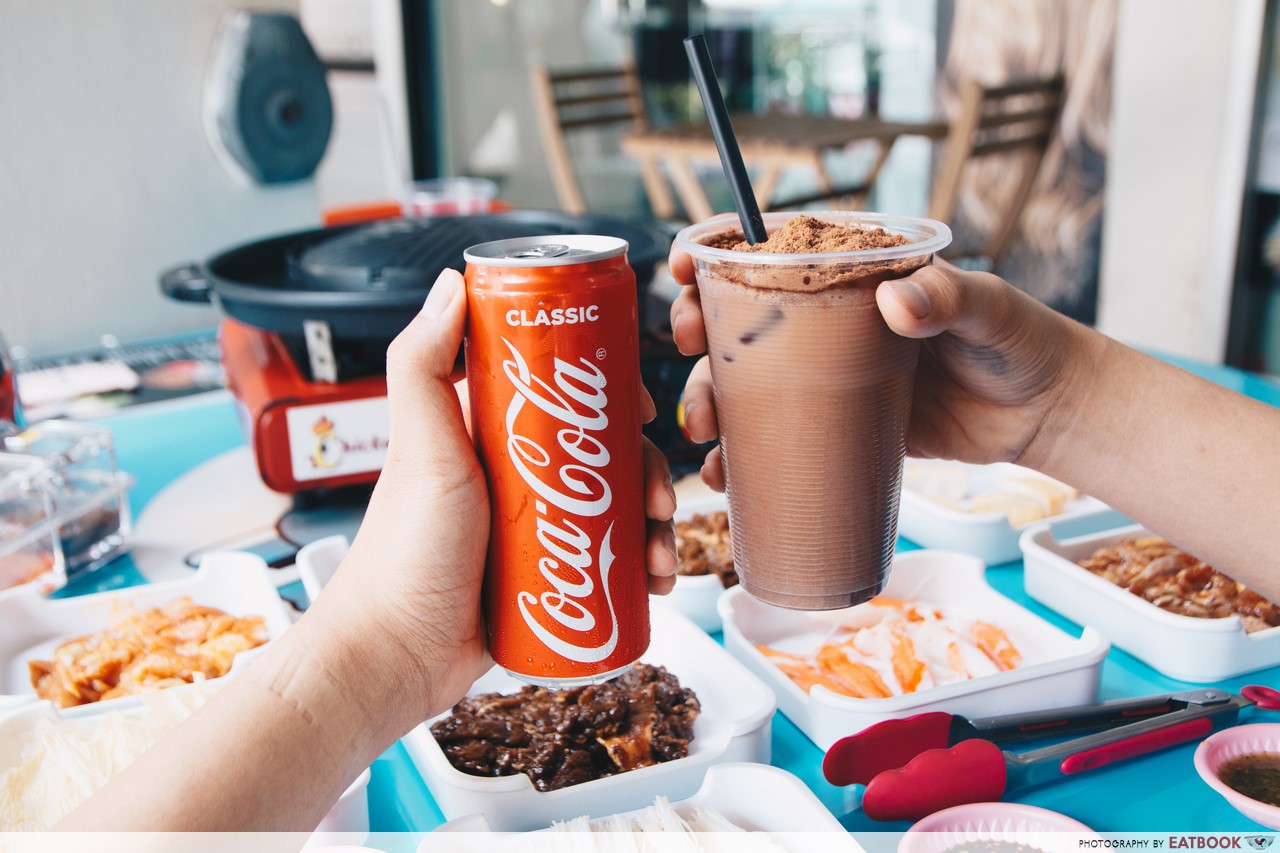 They offer free-flow canned soft drinks and other drinks such as bandung and lime juice. Fork out another $2 for their free-flow premium drinks such as iced longan, iced Milo Dinosaur, and iced Thai milk tea.  Also, their white rice is free flow as well so don't be shy to ask for a second serving!
Ambience at Chickata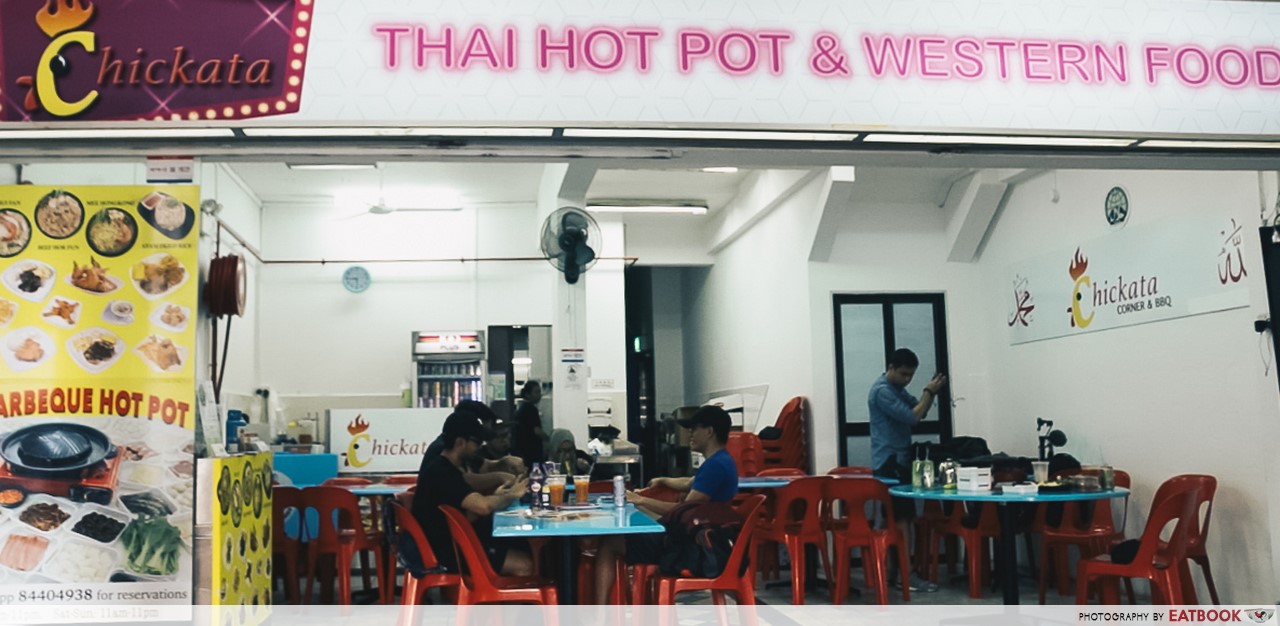 This casual eatery is located at the void deck of a HDB flat in Jurong East. The staff members were really attentive and fast so kudos to their efficient service.
The verdict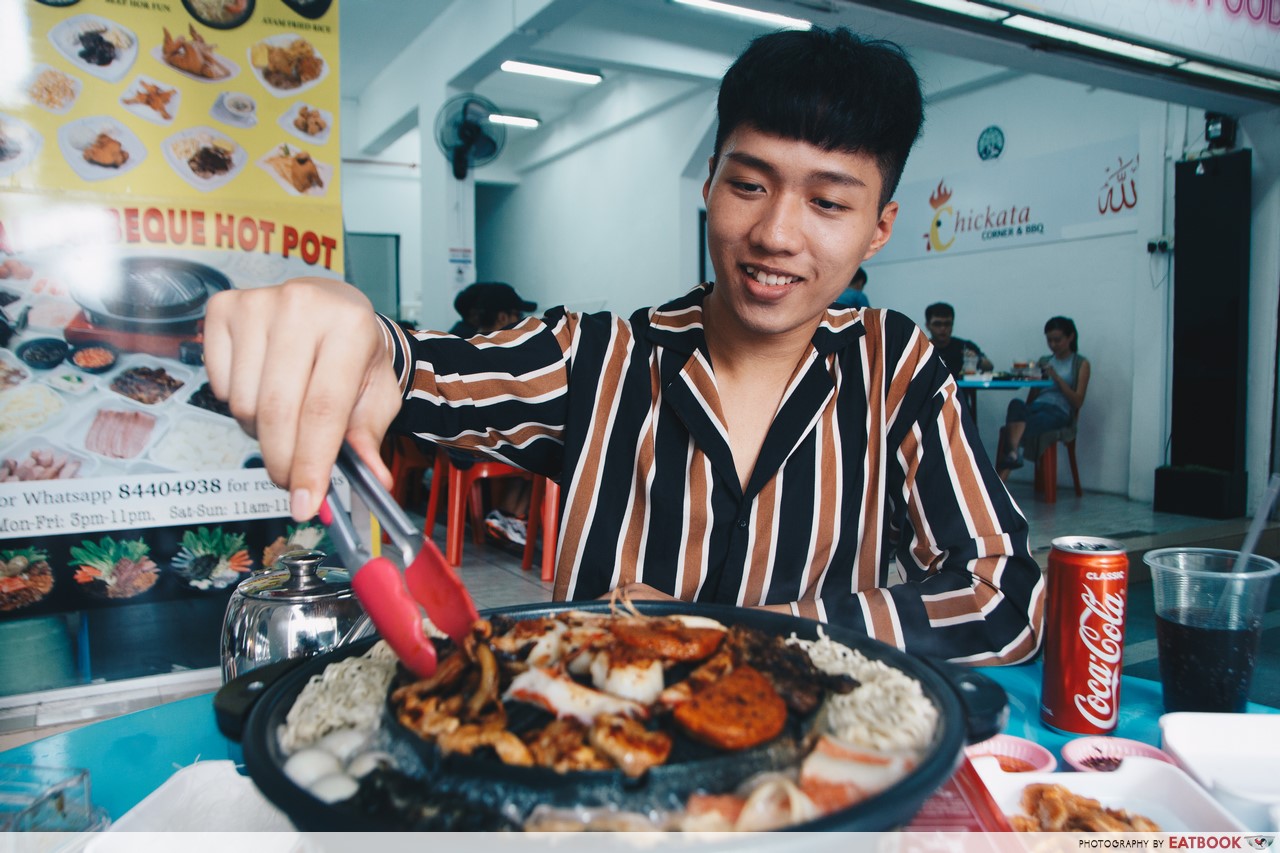 Overall, I would say that Chickata met our expectations. Their buffet offers a bang for your buck and their food is generally tasty. With Chickata, fellow Westies can now enjoy mookata without having to travel to the East. I would definitely drop by if I happen to be in the area and am craving for mookata.
Check out more halal buffet places or halal Thai food spots!
Address: 2 Venture Drive, Vision Exchange, #01-47, Singapore 608526
Opening hours: Tue-Fri 5pm to 11pm, Sat-Sun 1pm to 11pm
Tel: 8440 4938
Website
Chickata is a halal-certified eatery.
This is an independent review by Eatbook.sg.
Summary
Pros
– Delicious chicken
– Wide variety of ingredients
– Free-flow rice, drinks, and soup
– Nett prices
Cons
– 90-minute time limit
Recommended Dishes: Snow crab stick, Tom yum chicken, Teriyaki chicken, Scallops, Iced Milo Dinosaur
Operating Hours: Mon-Fri 3pm to 11pm, Sat-Sun 11am to 11pm
Address: Blk 326 Jurong East Street 31, #01-118, Singapore 600326