Sinful Cakes at City Gate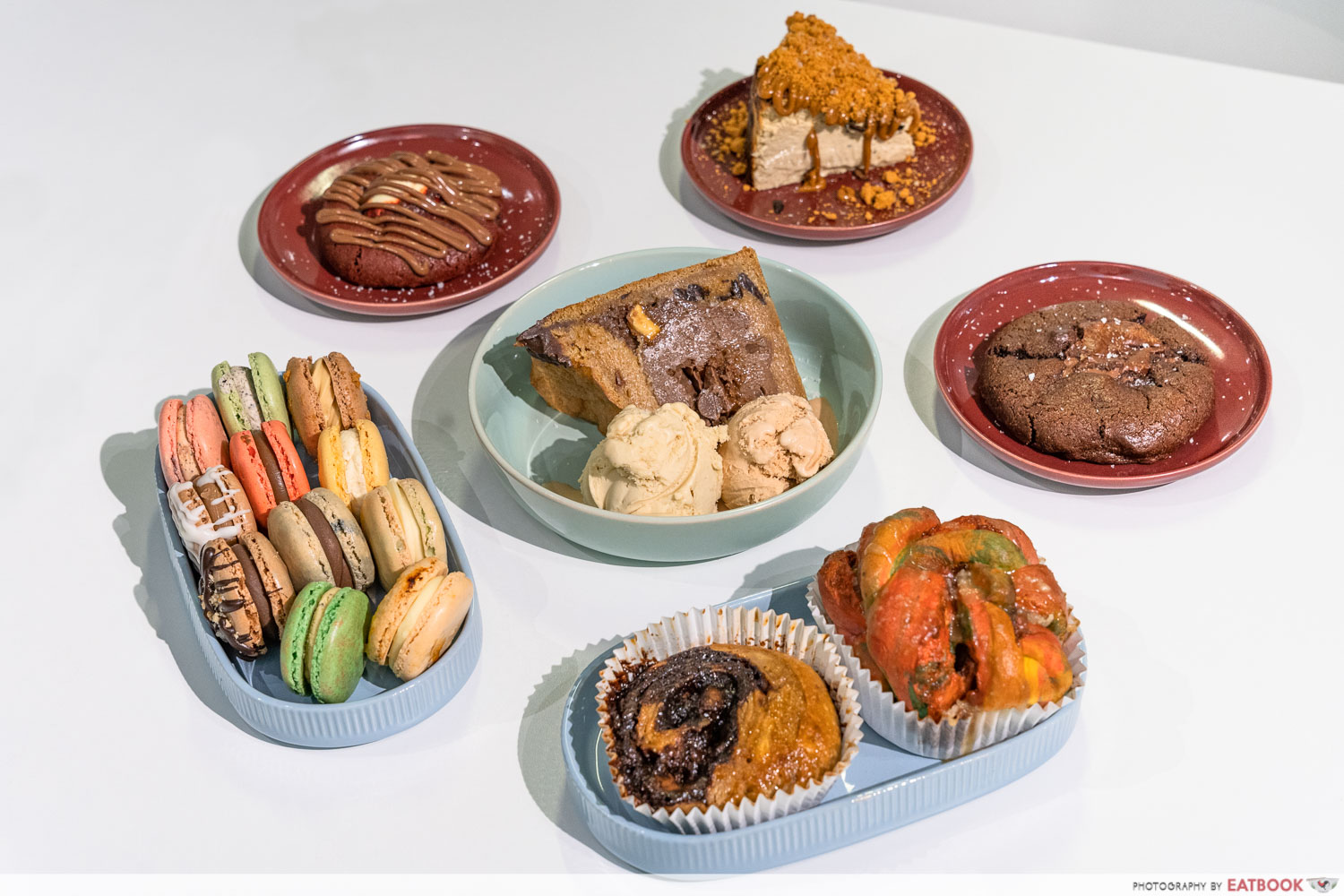 If you're a fan of local patisserie Sinful Cakes, you'll be pleased to know that they've reopened just last week at City Gate, near Bugis MRT Station. The Muslim-owned spot, famed for their artisanal macarons that they claim are possibly the best in Singapore, had to shut down their Kensington Square outlet earlier this year, much to the disappointment of many fans.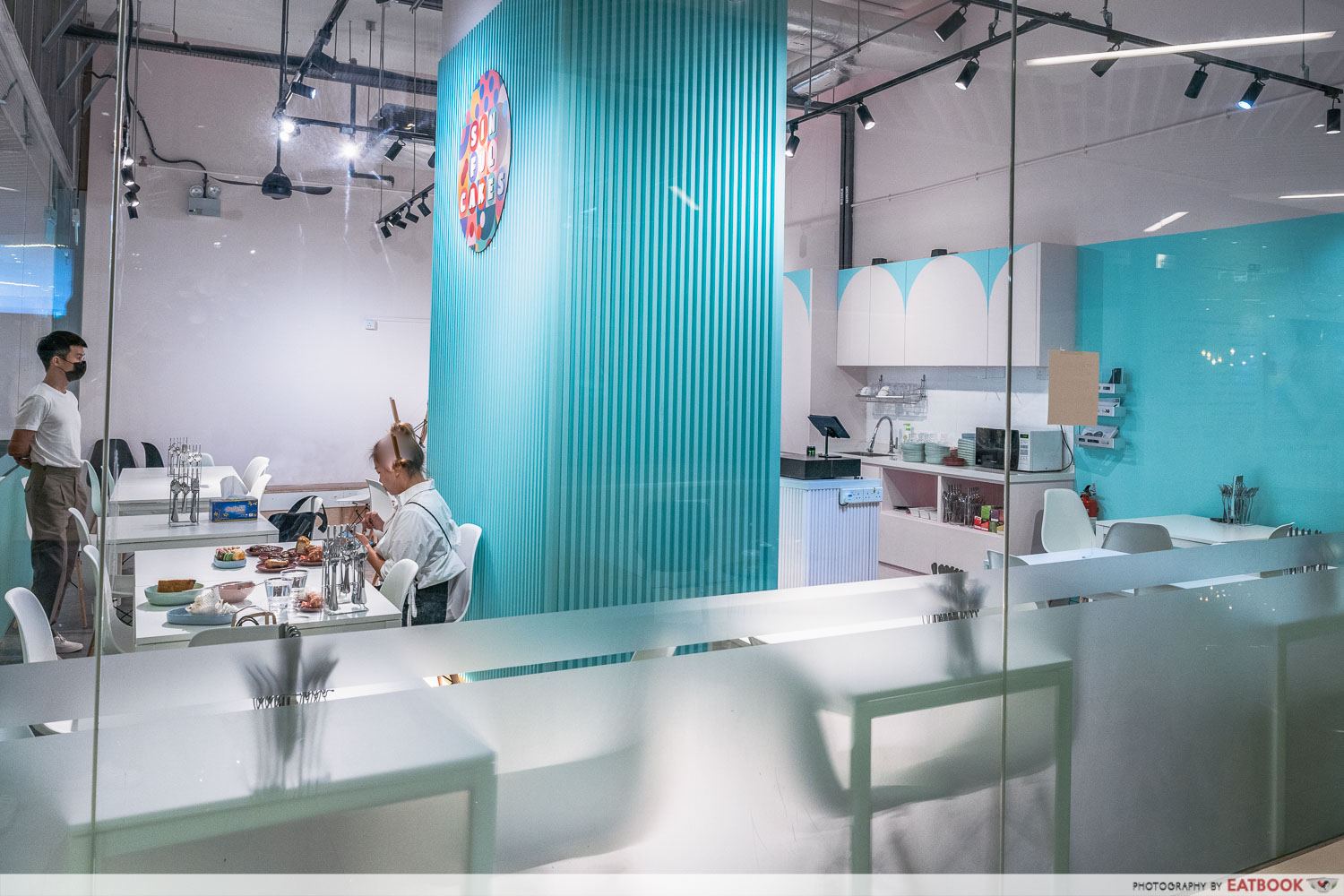 This new outlet has been a long time in the making, as the pair behind the brand was met with various hiccups while hunting for the perfect spot.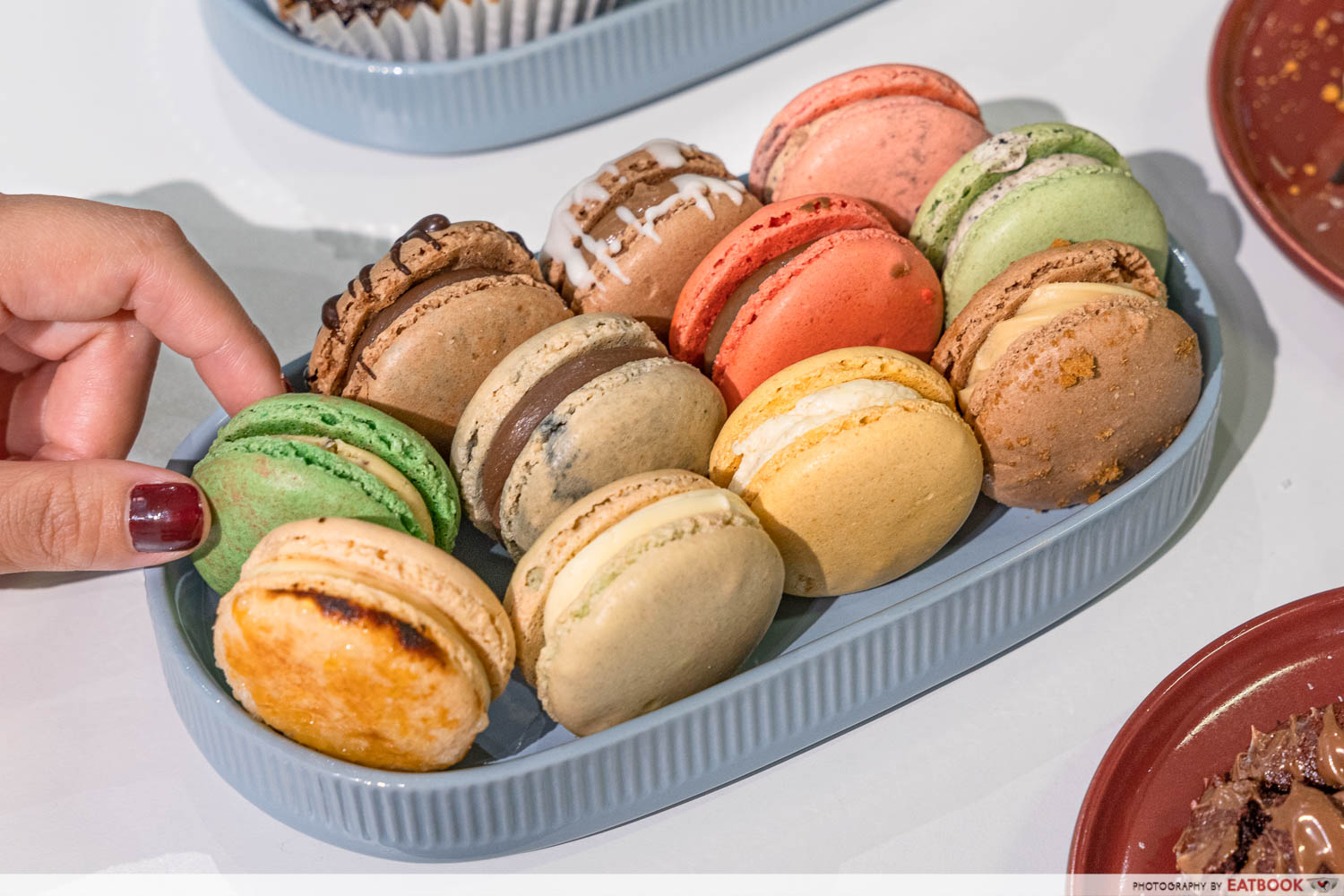 They're back, though, with the same amazing selection of 12 macaron flavours on the menu. And if you've never tried these from back when Sinful Cakes was a home-based business, or at their previous space, you'll be in for a surprise.
Their locally-inspired versions run the range of flavours, including Waffle Crisps, Ovomaltine, Thai Milk Tea, Onde-Onde, and more. There's even a Creme Brulee edition, with a torched sugar shell!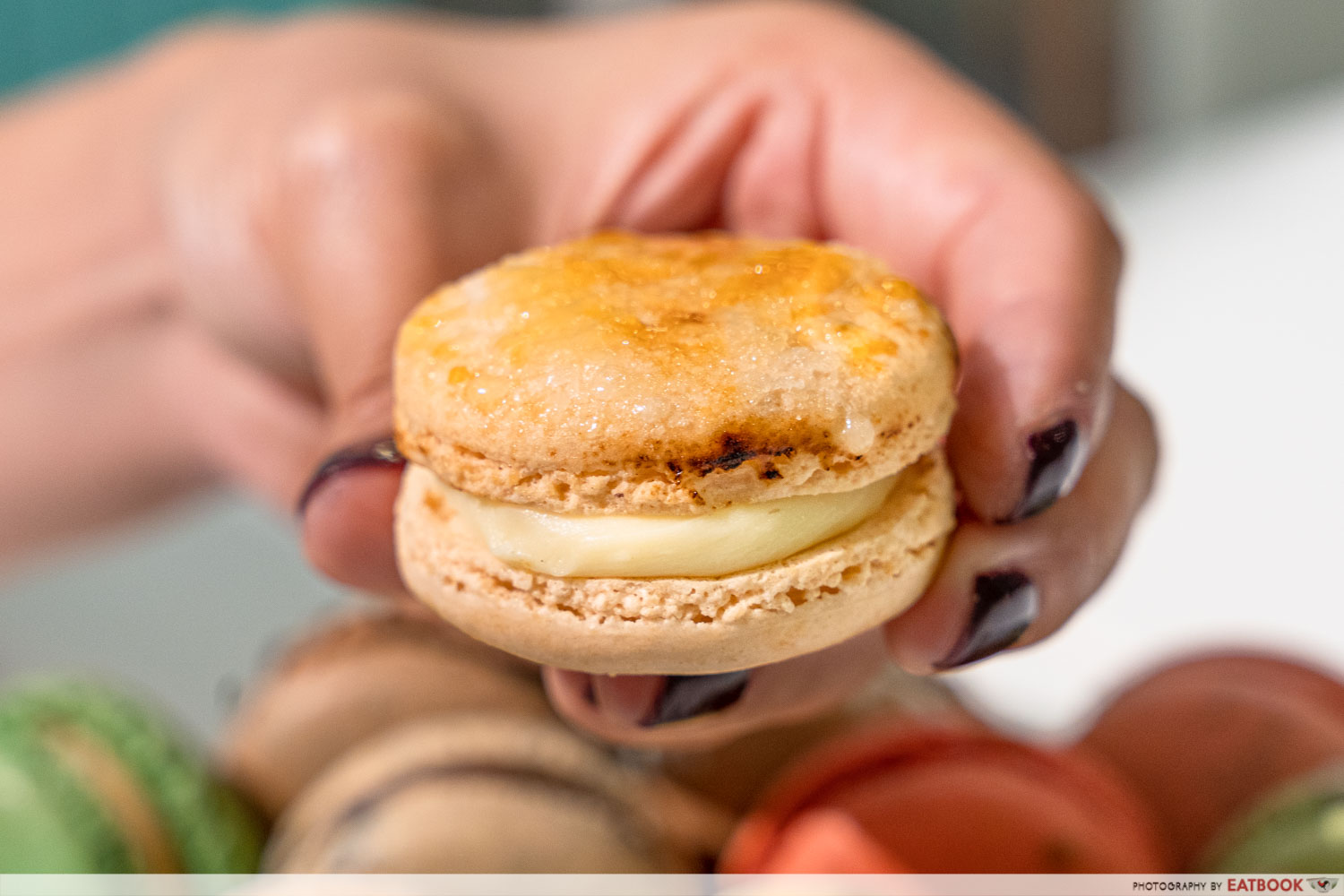 They also pride themselves on the generous layer of buttercream or flavoured cream that's piped between the larger-than-average macaron shells. Get one of these for $2.50, or a box of 12 for $25.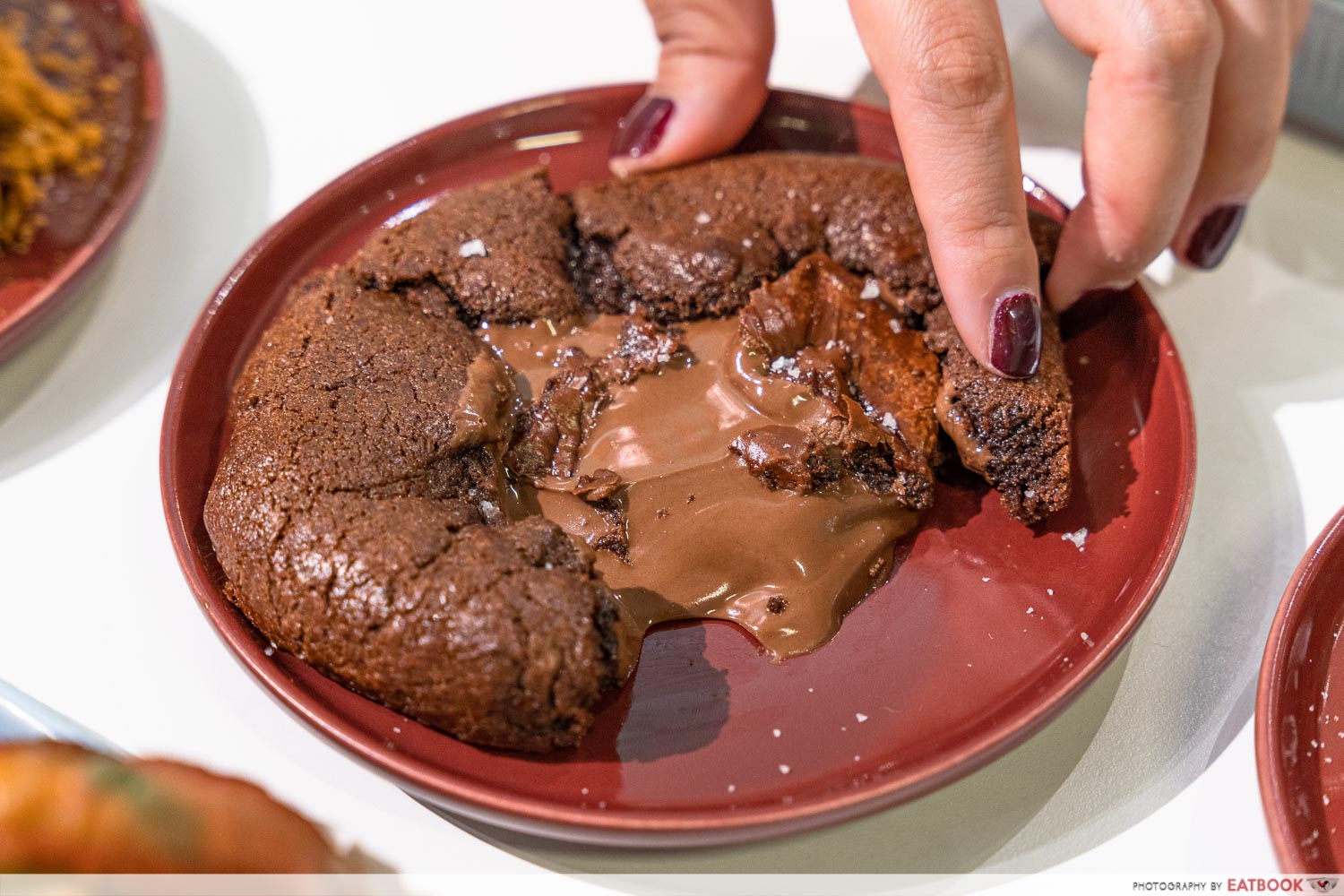 If you're not a fan of macarons, fret not, as there's lots more on the menu. Ch0nky B0Y3S ($4.50) are fall-apart big cookies that come with an indulgent liquid centre when warmed up. Dine in, and they're served warm—dig in ASAP for the optimal experience.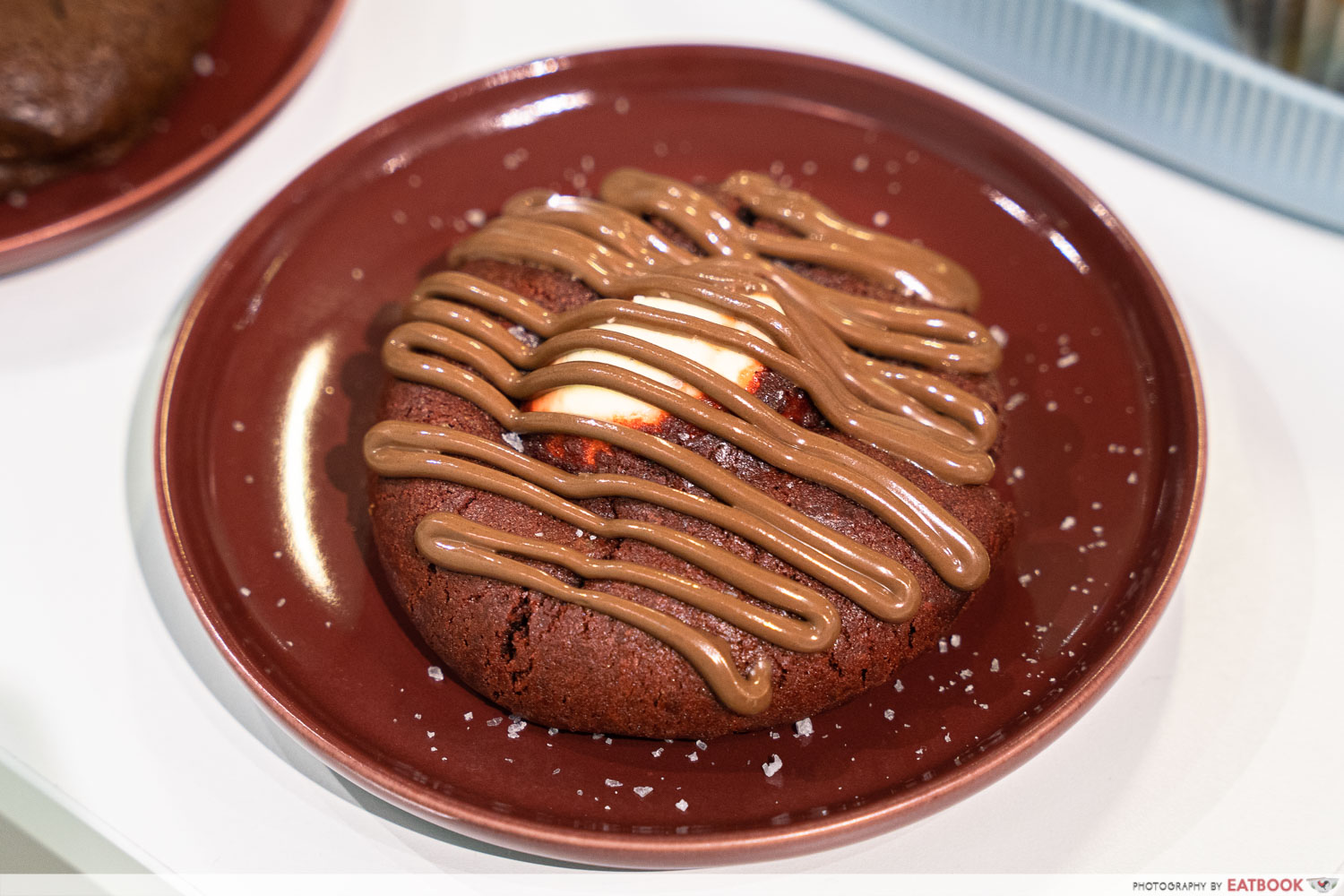 We tried a Nutella-laced Ch0nky B0Y, as well as a Red Velvet iteration, which featured a centre of tangy cream cheese.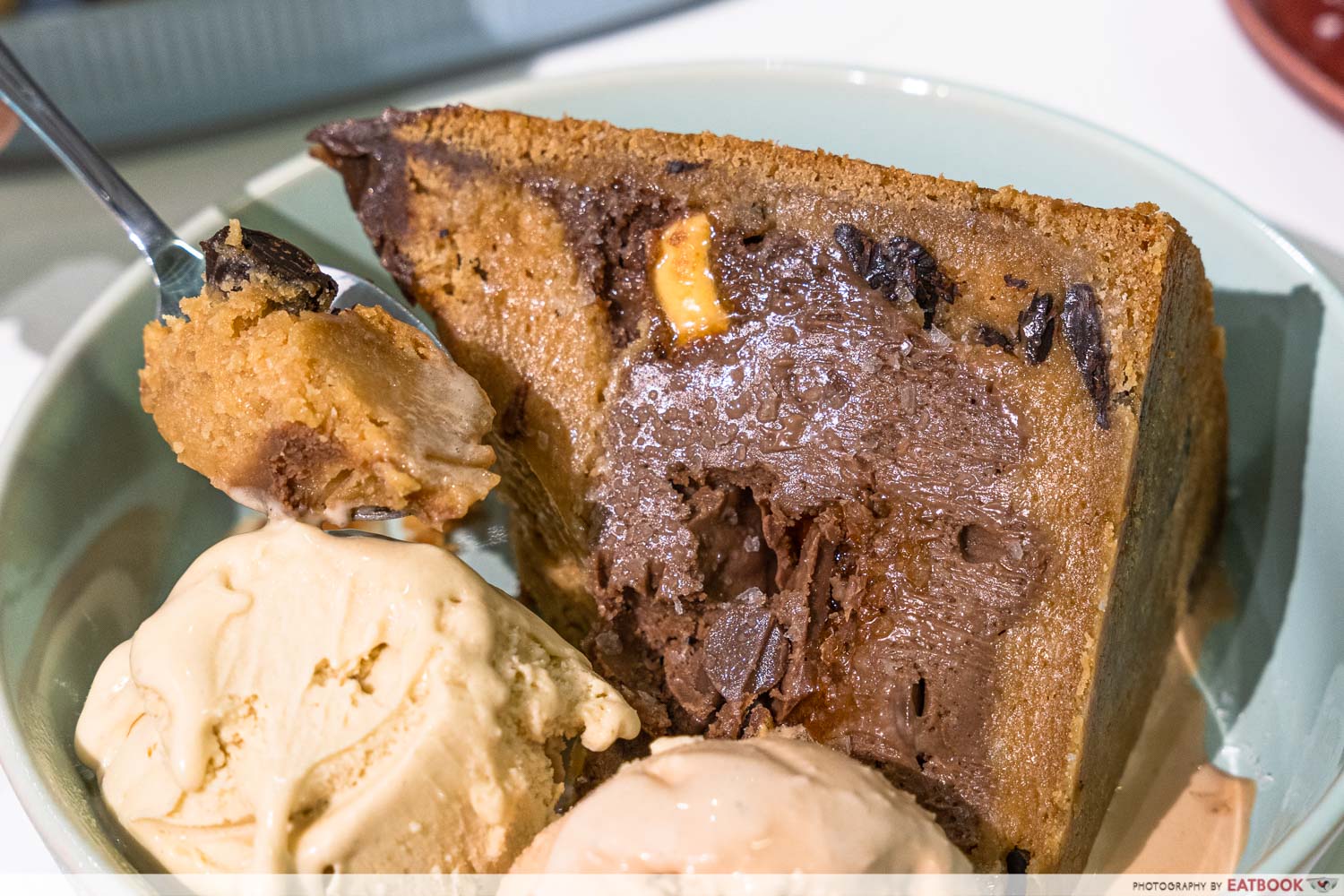 Christened Cookie MAK ($15) is another of Sinful Cakes' specialties—an ultra dense and fudge cookie-cake, with MAK being an acronym for Mother of All Kookies. An entire Cookie MAK cake weighs in at a monstrous 1.7kg, with a crust of soft cookie holding in a centre of chocolate chips, honeycomb, and Maltesers.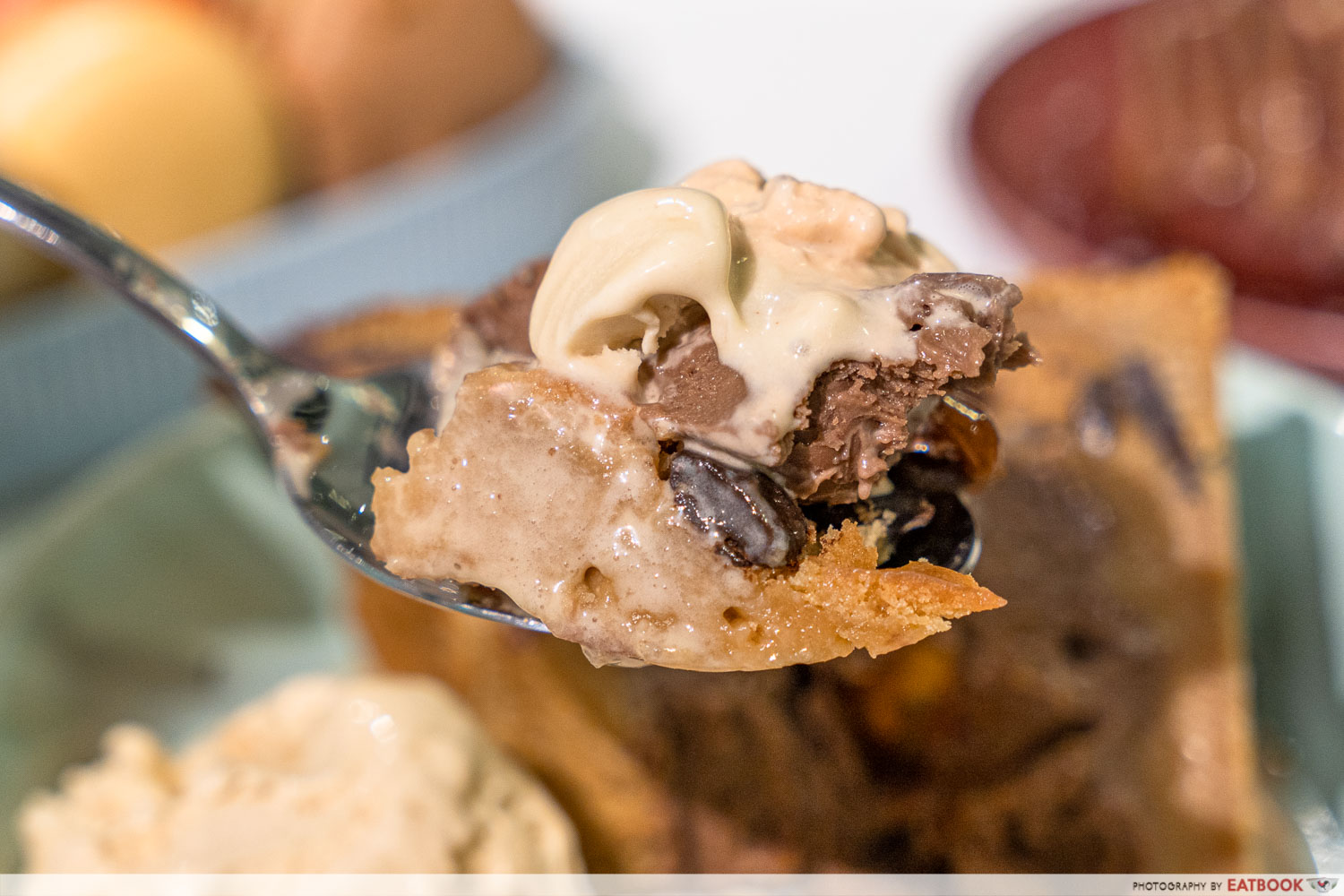 Top up $4 and get your slice of Cookie MAK with Earl Grey ice cream for an even more indulgent treat. This isn't any ordinary Earl Grey ice cream, but one that's made specially for Sinful Cakes. Don't say we didn't warn you, but this is definitely not a dessert for one.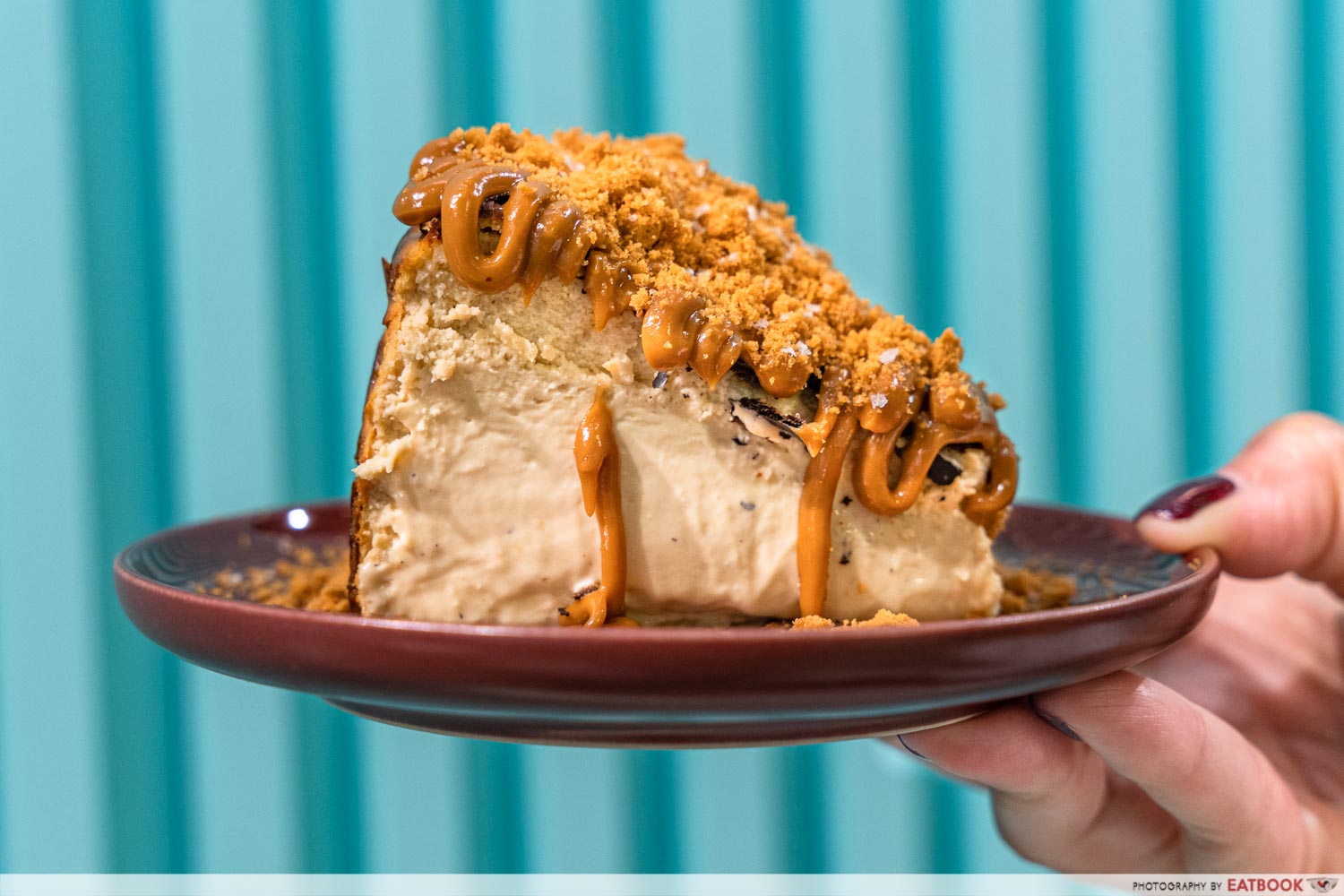 Fans of burnt cheesecakes can also get them here, with Lotus Biscoff Basque Cheesecake being one of their bestselling versions. A slice costs $13.75, while a whole cake is priced at $55.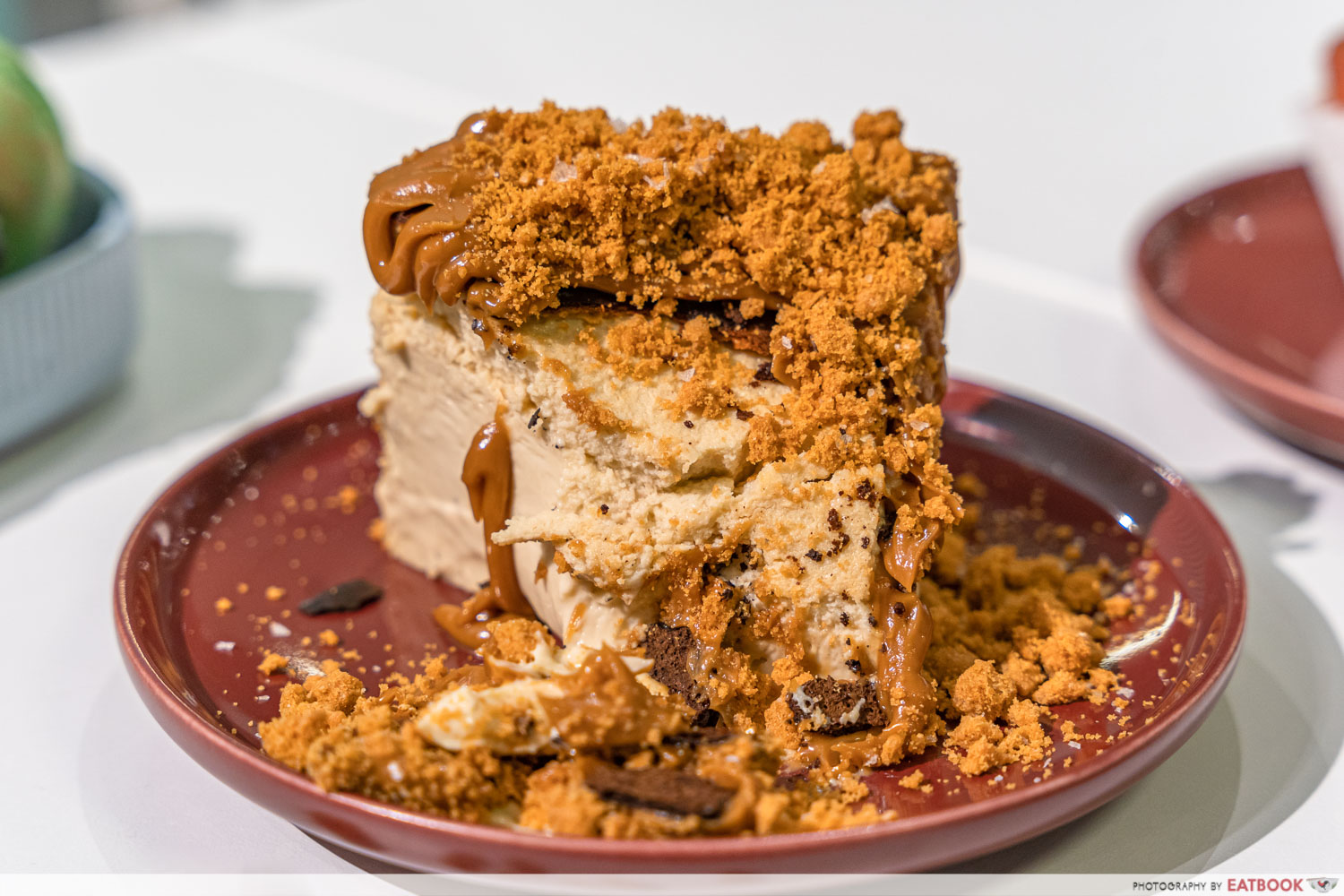 The biscoff frenzy is real with this cake, where the caramel cookie spread is mixed into the cheesecake batter, drizzled atop, and garnished with crumbled biscoff cookies.
This New Minimalist Cafe On Haji Lane Has Black Sesame Latte And Osmanthus Oolong Ice Cream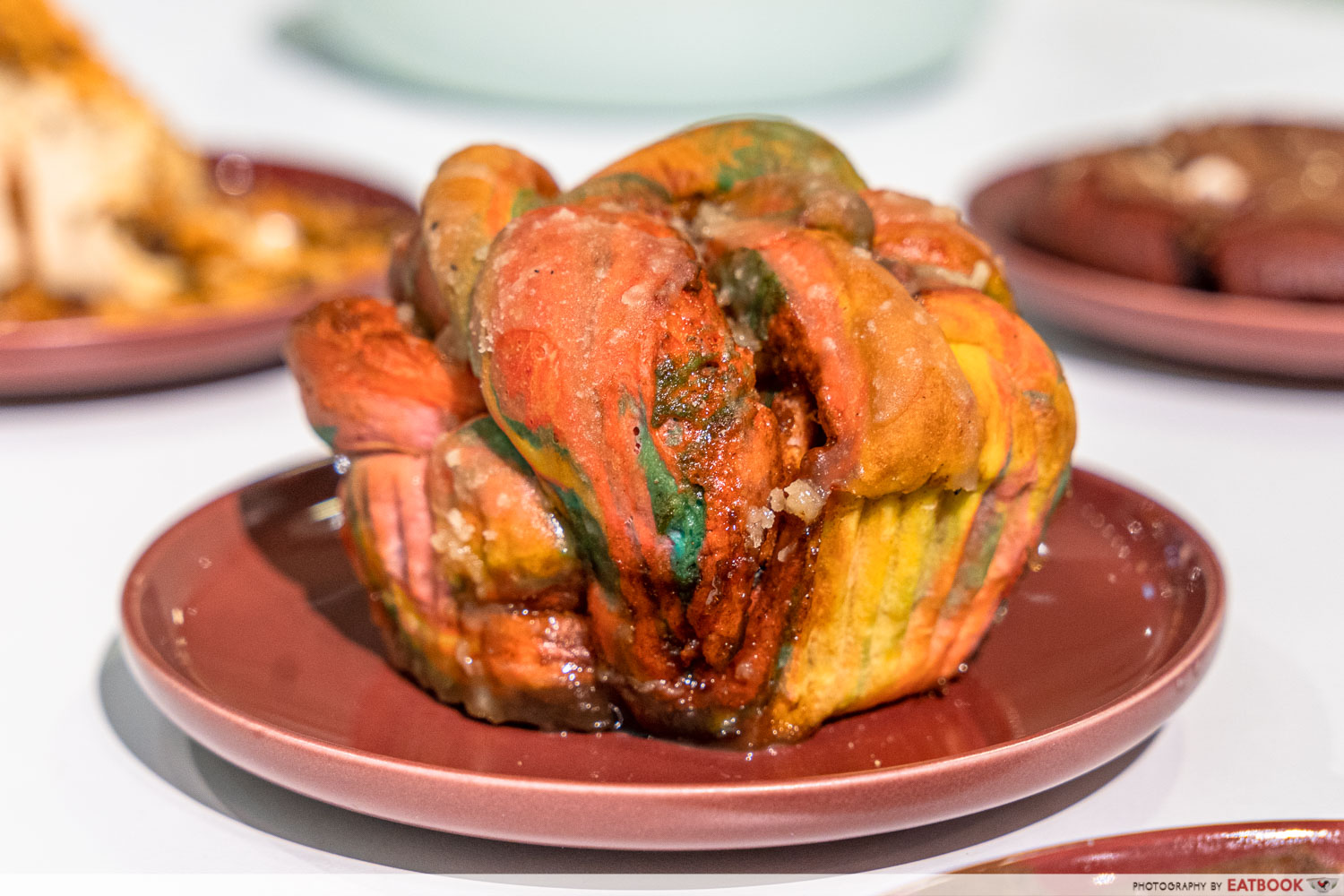 And just when you thought you were done with the rainbow food trend, it's brought back to life with their psychedelic Sinnabun ($5).
In case you haven't guessed, it's a play on cinnamon bun, which it essentially is, and comes with the requisite sugary glaze.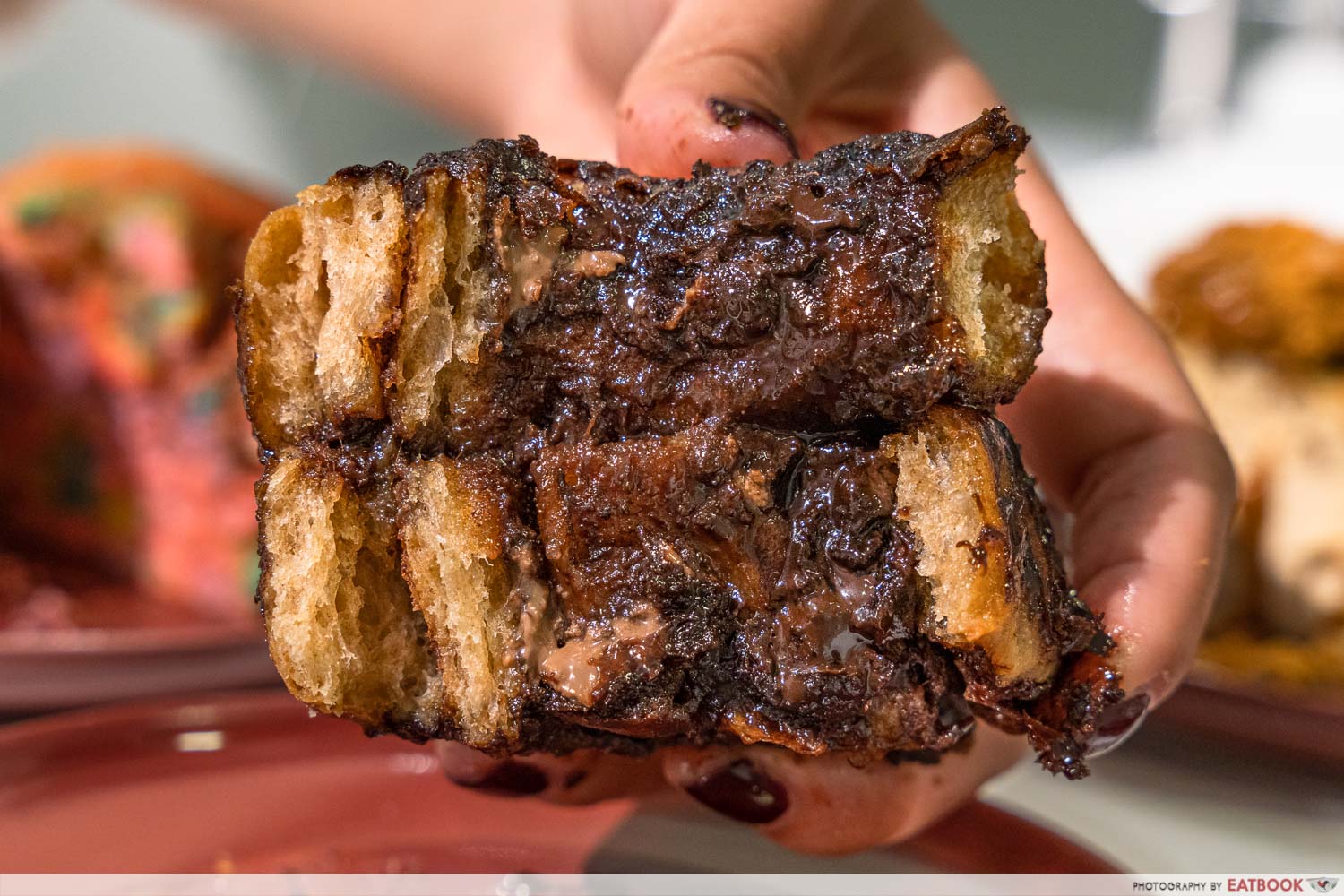 For something less visually arresting, there's also Chocolate Cinnamon ($5), that's swirled through with lots of chocolate. On the savoury side of things, Sinful Cakes makes a Pesto Cream Cheese ($5) sourdough bun too!
Other than Sinful Cakes, there's also Sooner Or Later, a new cafe on Haji Lane that's got osmanthus ice cream and black sesame latte. Otherwise, grab a bite at the all-new Malaysia Boleh! foodcourt in Bugis Junction.
Address: 371 Beach Rd, #02-44/45 City Gate, Singapore 199597
Opening hours: Tue-Sun 12pm to 8pm
Website
Sinful Cakes is not a halal-certified eatery, but is Muslim-owned
This New Bugis Food Court Has Malaysian Night Market Vibes And 12 Different Stalls
Photos taken by Melvin Mak.
This was a media tasting at Sinful Cakes.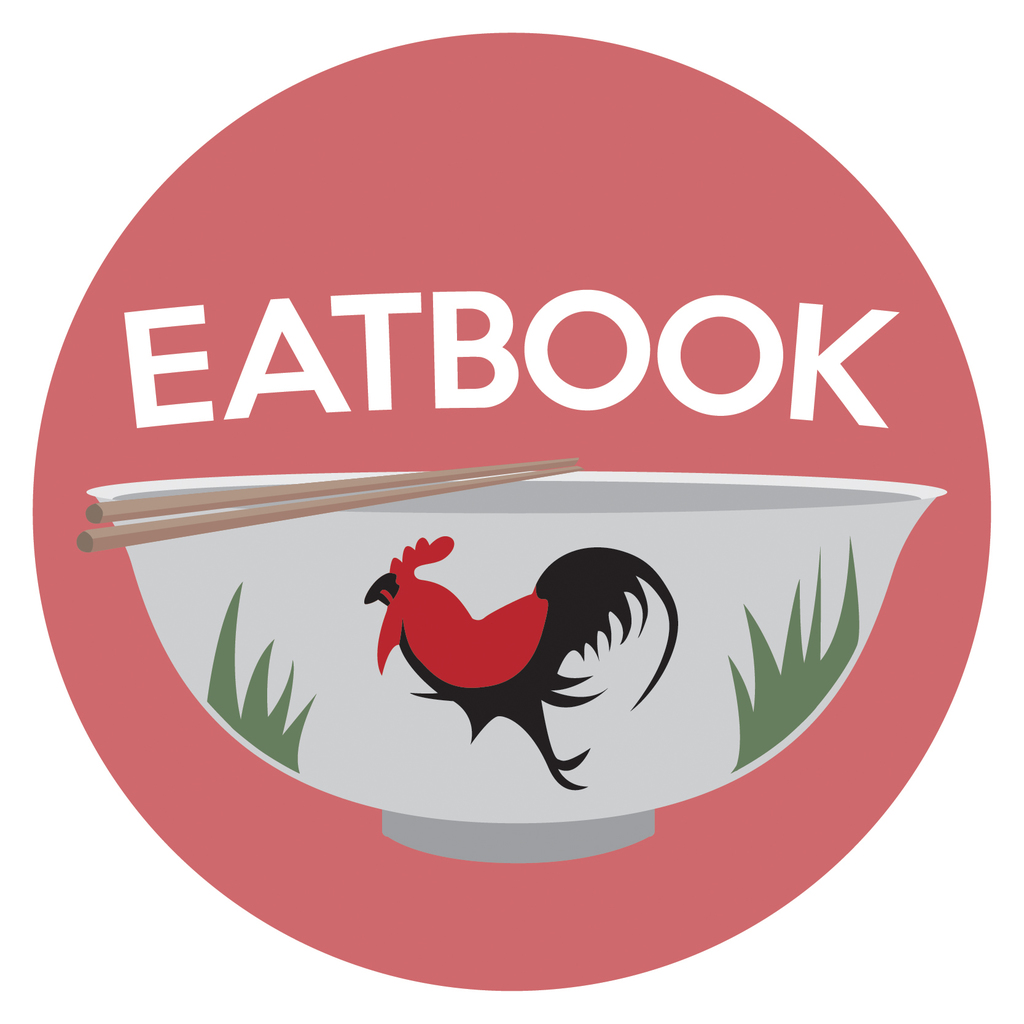 Drop us your email so you won't miss the latest news.