Singapore Bao in Bendeemer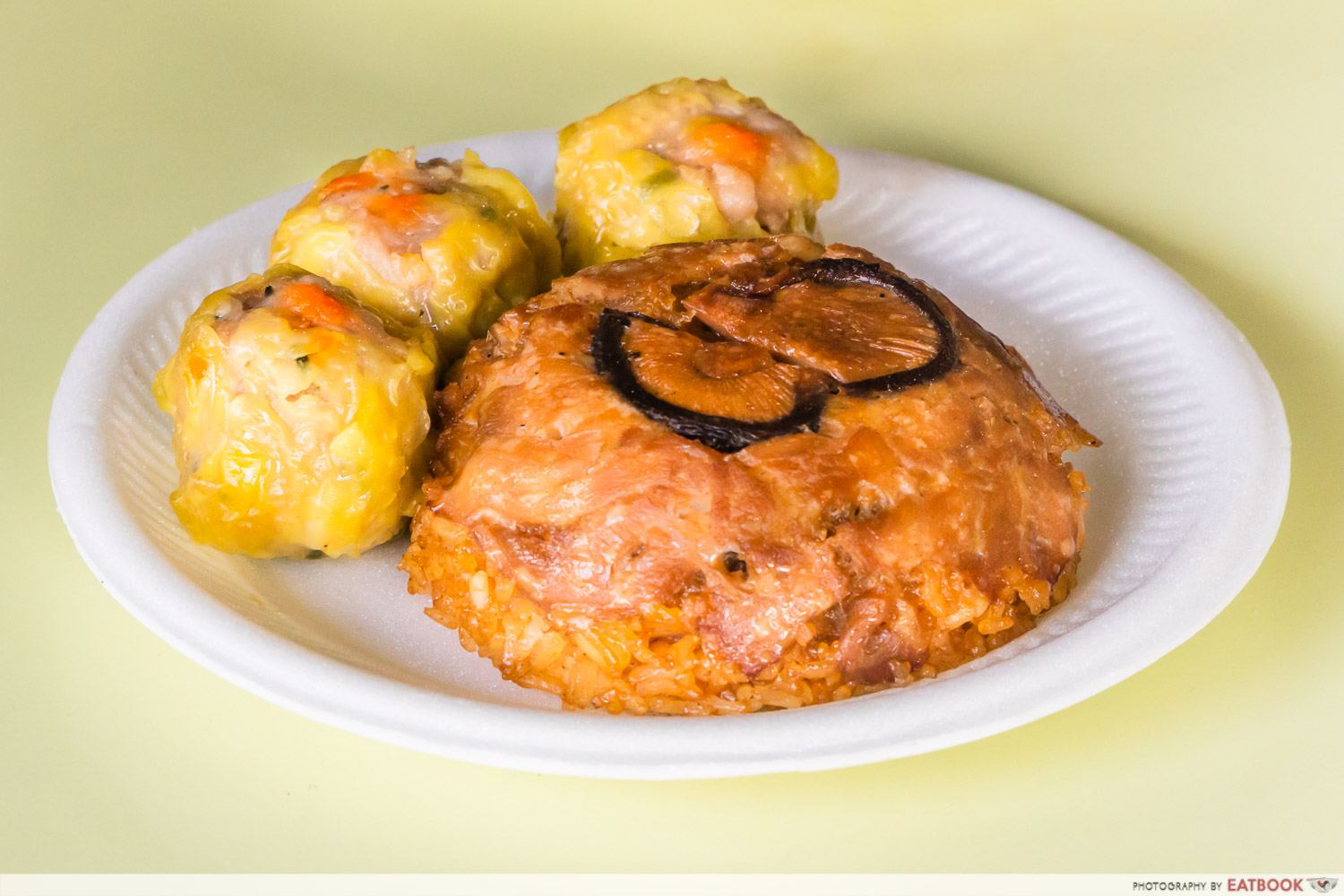 Bendemeer Market & Food Centre is a treasure trove of cheap and delicious local eats, including Nan Rong Chee Cheong Fun for their yam cake and rice rolls under $1. Another gem we recently discovered is Singapore Bao, which constantly draws a queue even before its official 7am opening time.
20 Dim Sum Places In Singapore From $1.30, Including Halal Dim Sum And Buffets
Singapore Bao is not a bao shop, even though its name suggests it to be one. The humble hawker stall only sells two items on its menu: lor mai gai ($2) and siew mai ($0.70). The items are freshly made every day, and the stall only opens from 7am to 10am. We suggest for you to head down earlier though, as they often sell out by 9am!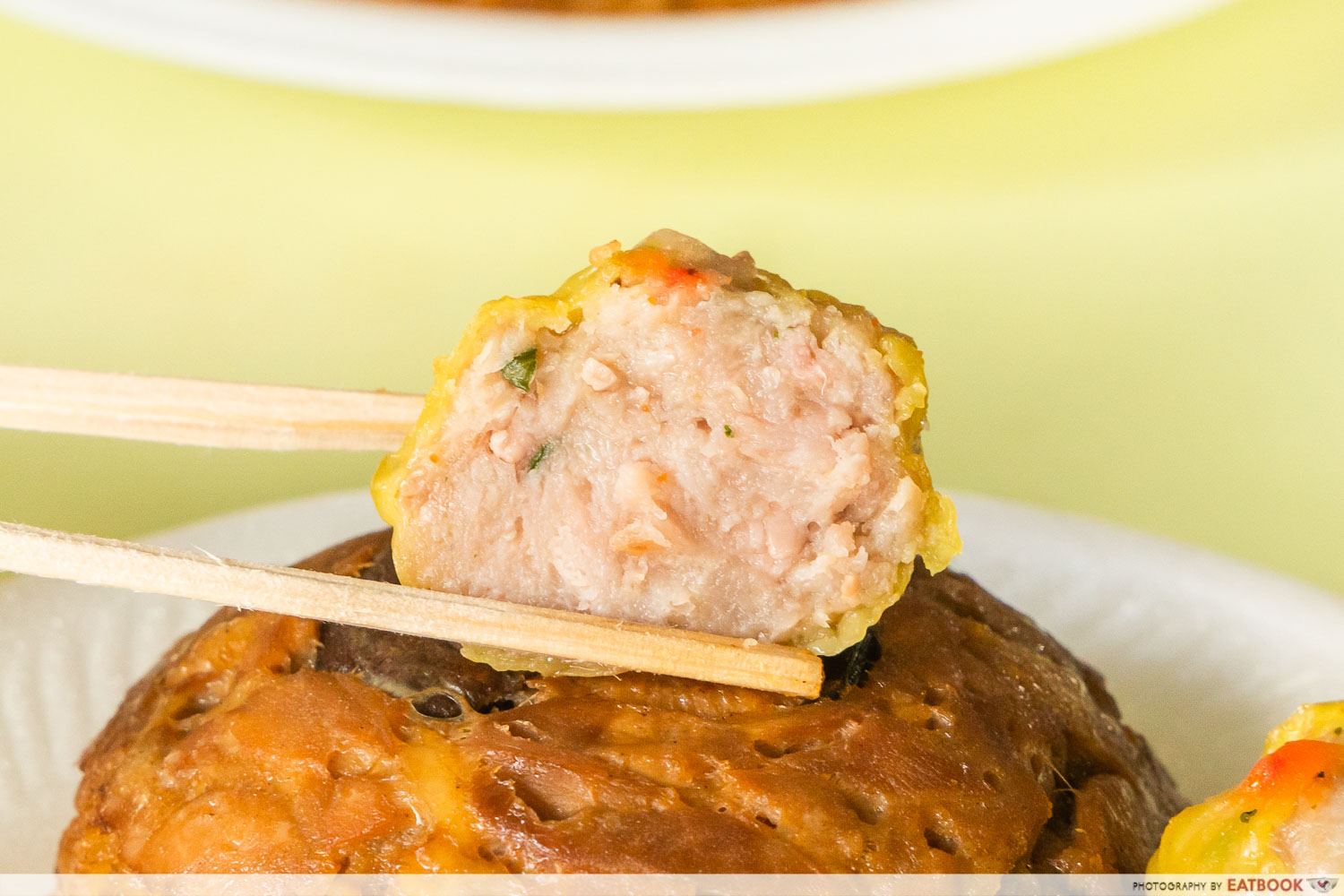 Siew mai fans should try Singapore Bao's rendition, which is chunkier than most versions out there. This is no run-of-the-mill siew mai, as each pork ball is hand-rolled and packed with flavour. It's plump and meaty, with just the right balance of lean and fatty pork. If you're feeling greedy, get three pieces for $2 instead.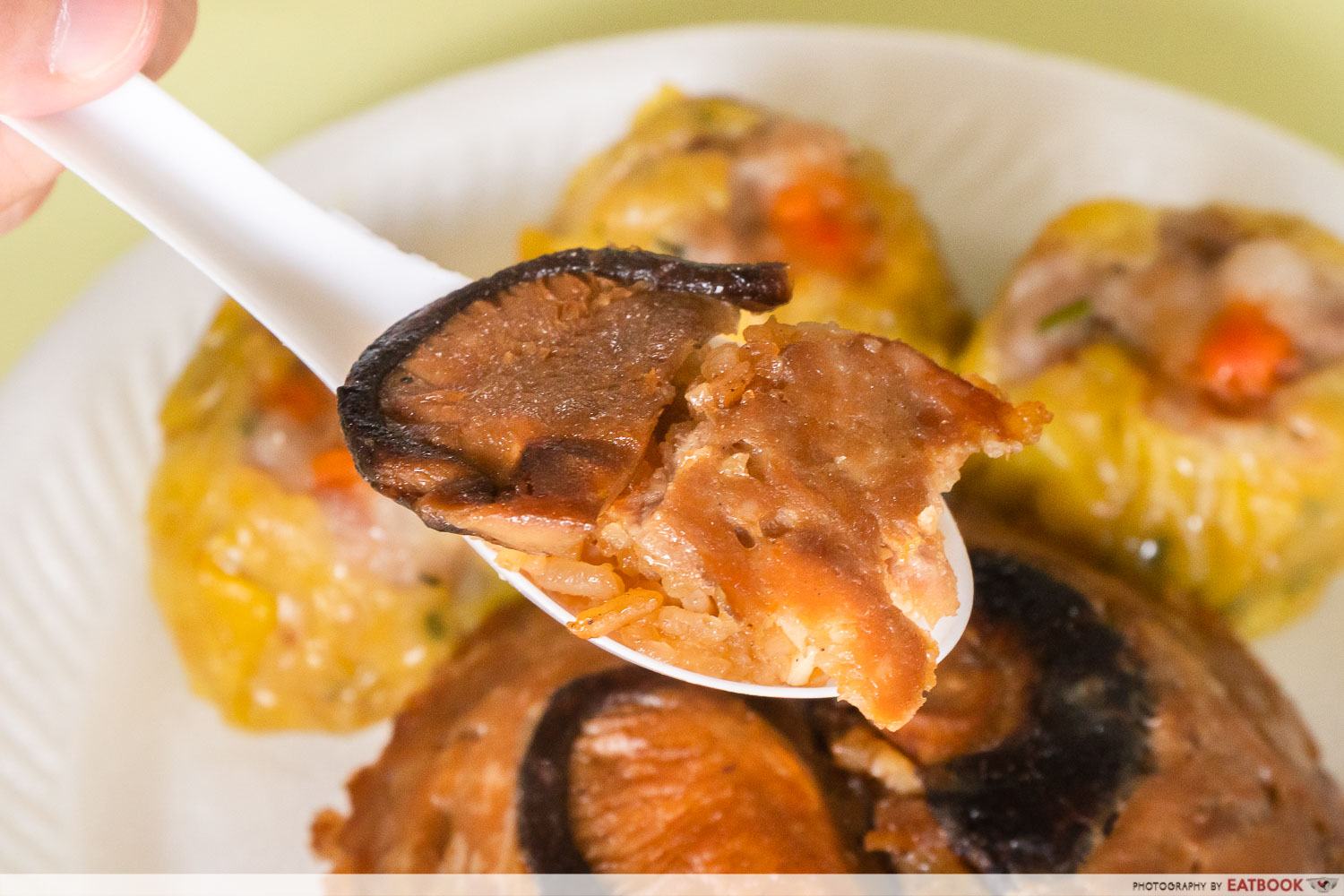 Lor mai gai is a perennial breakfast favourite for many of us, and you don't want to miss out on Singapore Bao's version. Here, the glutinous rice is cooked with a savoury soy-based sauce, and then topped with juicy stewed shiitake mushrooms, plus bite-sized pieces of tender chicken thigh. Add on a heaping helping of chilli sauce for that deliciously sweet, savoury, and spicy combination all in one bite!
If you're looking for more eats around the area, check out our Canton Delicacies review for delicious zi char and fish head curry in Geylang Bahru. Alternatively, visit Jia Authentic Hakka Yong Tau Foo, also in Geylang Bahru, for legit YTF and Hakka-style noodles.
Address: 29 Bendemeer Road, #01-61, Singapore 330029
Opening hours: Daily 7am to 10am
Singapore Bao is not a halal-certified eatery.
Canton Delicacies Review: $3.50 Salted Egg Pork Rice And More By Ex-Marriott Chef At Geylang Bahru
Photos taken by Zu Yi Kong.