SKY JB Mian Fen Kueh at Old Airport Road Food Centre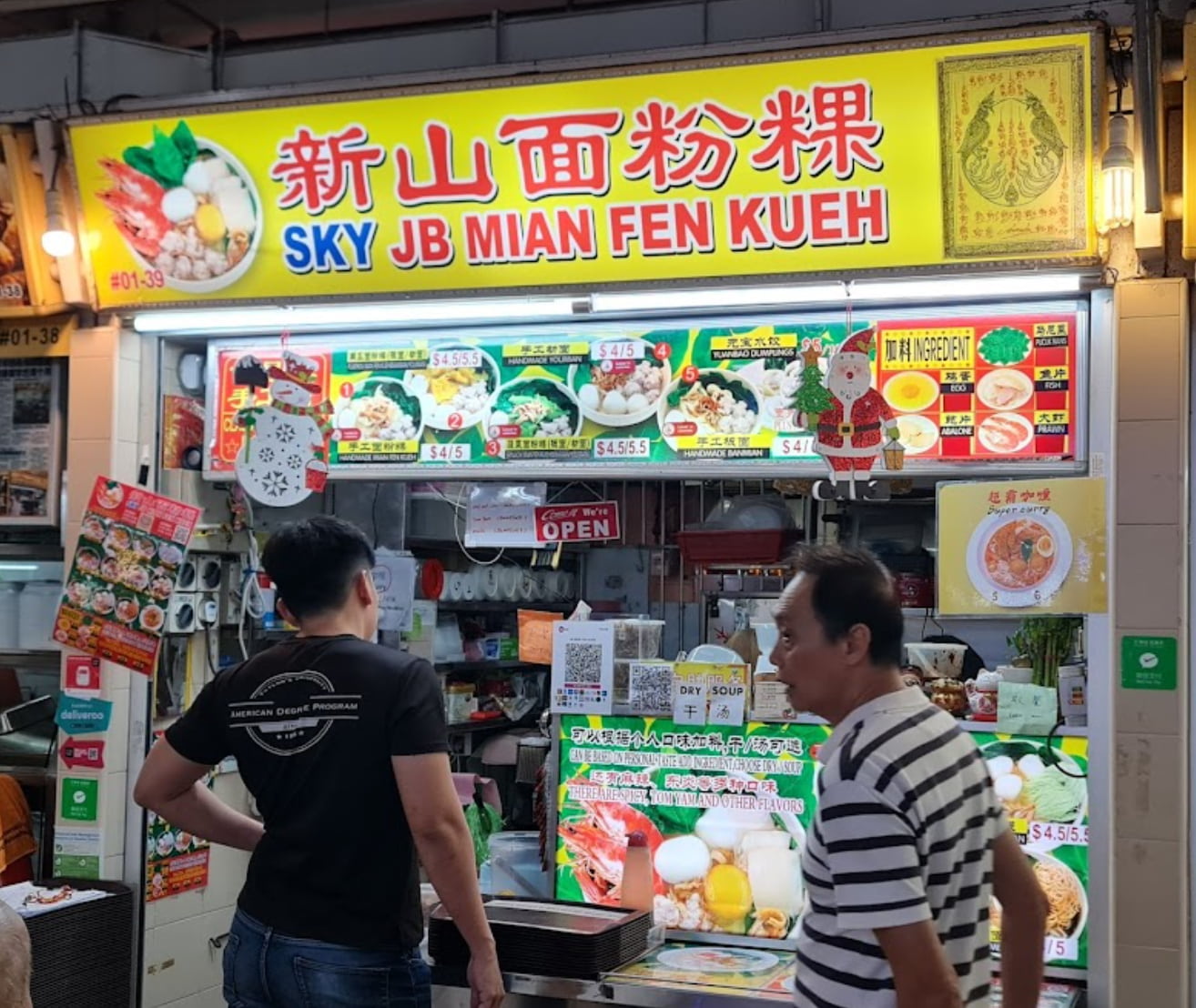 Image credit: Pohboon Yeo via Google Maps
Located at Old Airport Road Food Centre is SKY JB Mian Fen Kueh, a 12-year-old mee hoon kueh stall owned by a Malaysian couple from Johor Bahru. Here, the mee hoon kueh comes in interesting flavours, including pumpkin and spinach!
The stall also makes all their mee hoon kueh from scratch.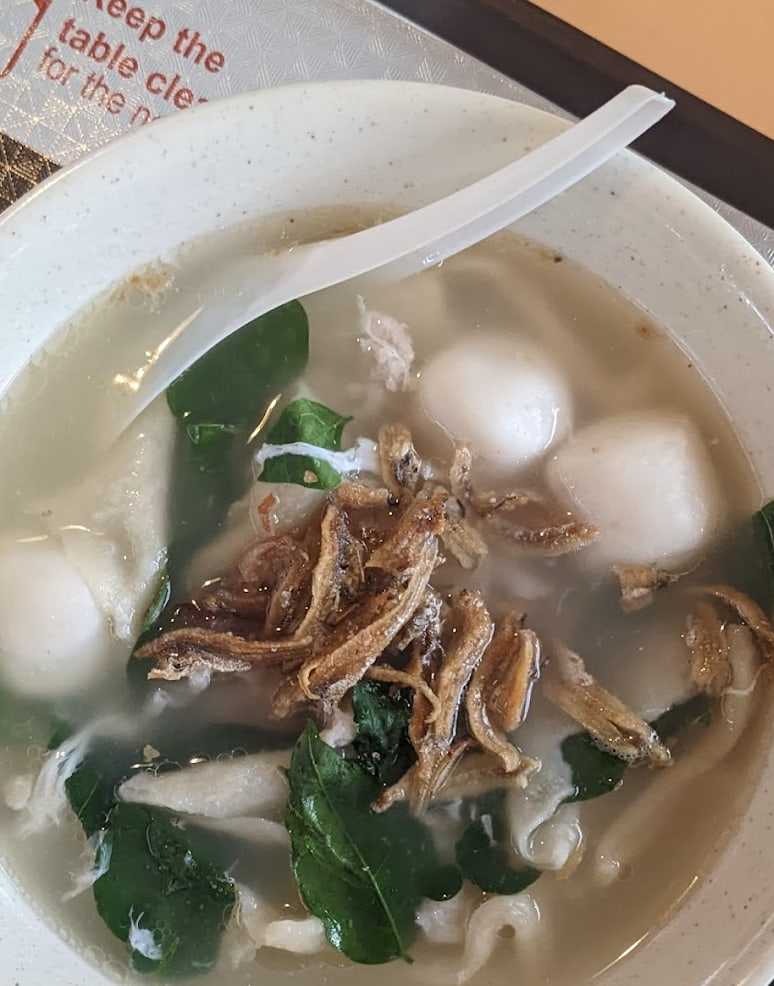 Image credit: Grace Aw via Google Maps
A standard dish is the Handmade Mian Fen Kueh (from $4), featuring a hearty bowl of house-made noodles, minced meatballs, vegetables, fishballs, crispy ikan bilis, and ma ni cai—a less common, paper-thin vegetable with a rough texture that's similar to sweet potato leaves. The mee hoon kueh is made fresh, and hand-torn before it's thrown into the broth to cook right before serving.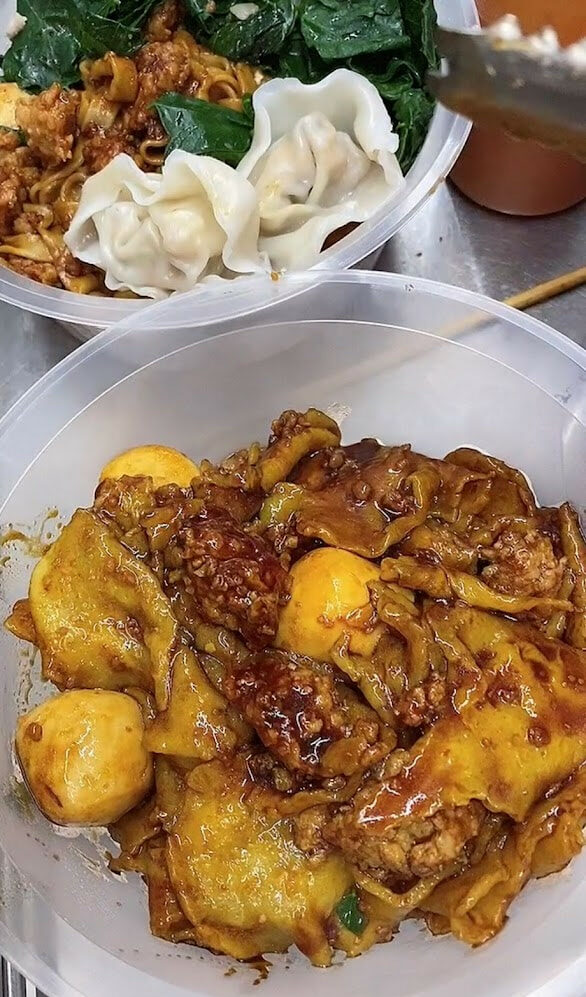 Image credit: Sky JB
Alternatively, get their dry MHK in Spicy, Tom Yum, or Curry flavour, all priced from $5 a bowl. 
Their classic soup base is simple, and customers have high praise for its light broth that isn't too salty. If you opt for you mian or ban mian, you'll find that they sport an al dente texture that's similar to handmade Italian pasta.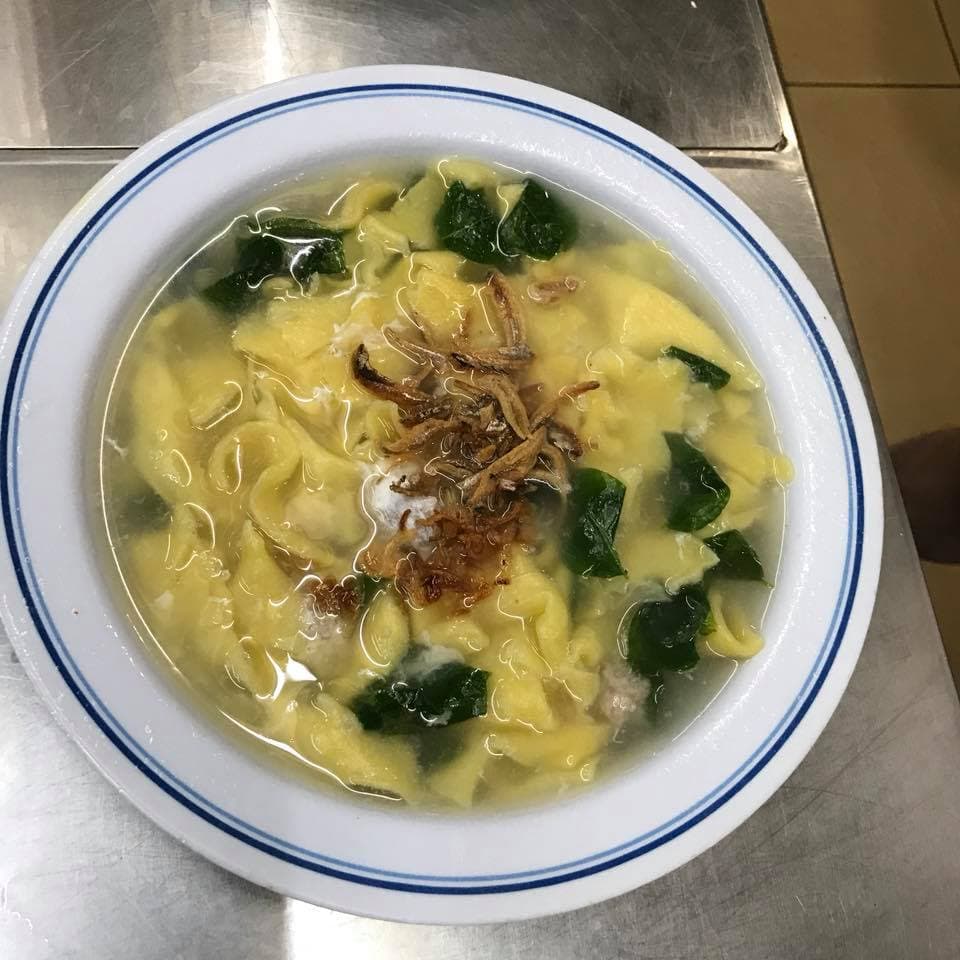 Image credit: SKY JB
For something different, try the Pumpkin Mian Fen Kueh ($4.50), which is best enjoyed with the addition of an egg ($0.60). Sweet and tasty, the pumpkin mee hoon kueh is another of the stall's best-sellers and goes well with the tangy house-made chilli dip.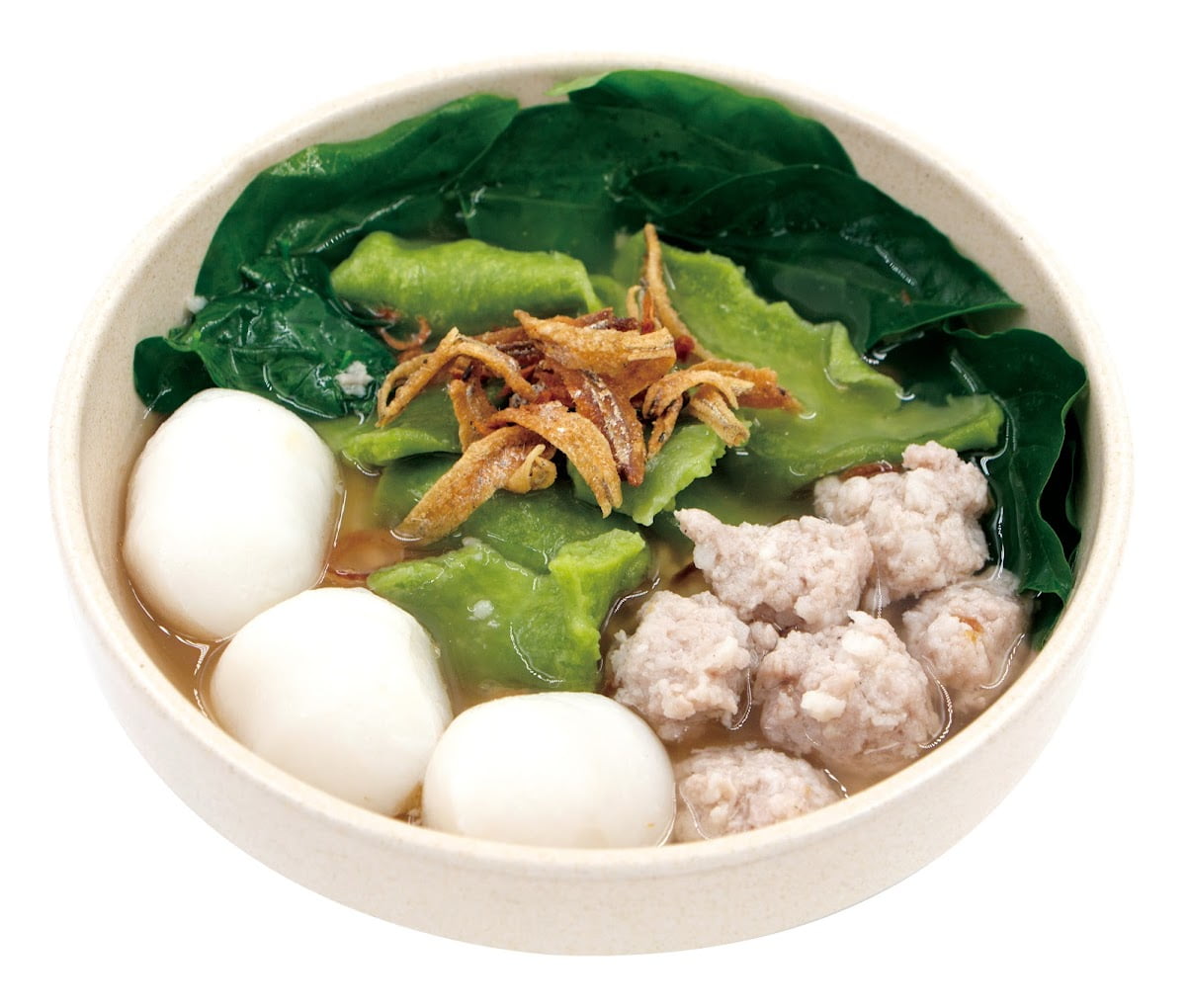 Image credit: SKY JB
There's also the Spinach Mian Fen Kueh ($4.50), featuring the same ingredients but with spinach mee hoon kueh instead. The spinach flavour is quite subtle, and is worth a try even if you aren't a fan of vegetables.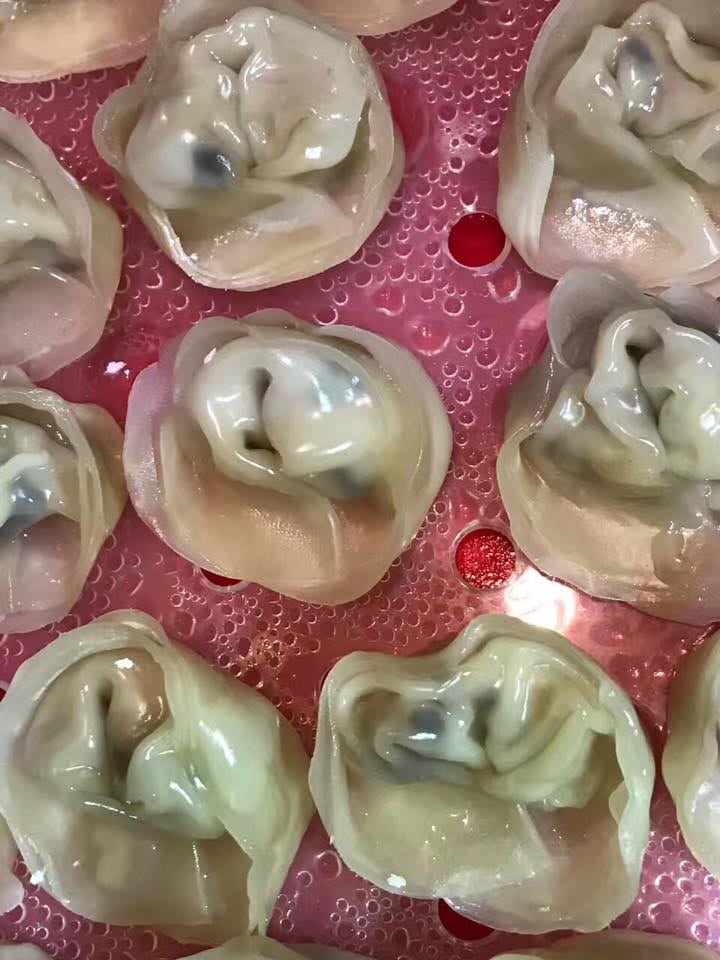 Image credit: SKY JB Mian Fen Kueh
As the portions here are on the smaller side, feel free to order a side of Yuanbao Dumplings ($5 for 10 pieces) for a more filling meal. The dumplings sport a generous filling comprising minced pork, sliced cabbage, and chives. Dip them in the black vinegar sauce with ginger strips and pop them into the mouth for maximum satisfaction.
For more delicious mee hoon kueh, read our Greenview Cafe review. If you're looking for good soon kueh, check out our list of 14 best soon kueh stalls in Singapore.
Address: 51 Old Airport Road, Singapore 390051
Opening hours: Sat-Thurs 9am to 9:30pm
Tel: 8700 5938
Website
SKY JB Mian Fen Kueh is not a halal-certified eatery.
Greenview Cafe Review: Cheap Mee Hoon Kueh In Town With 30-Year History
Feature image adapted from Pohboon Yeo via Google Maps and SKY JB Mian Fen Kueh