SmokeHse for Kansas City-style BBQ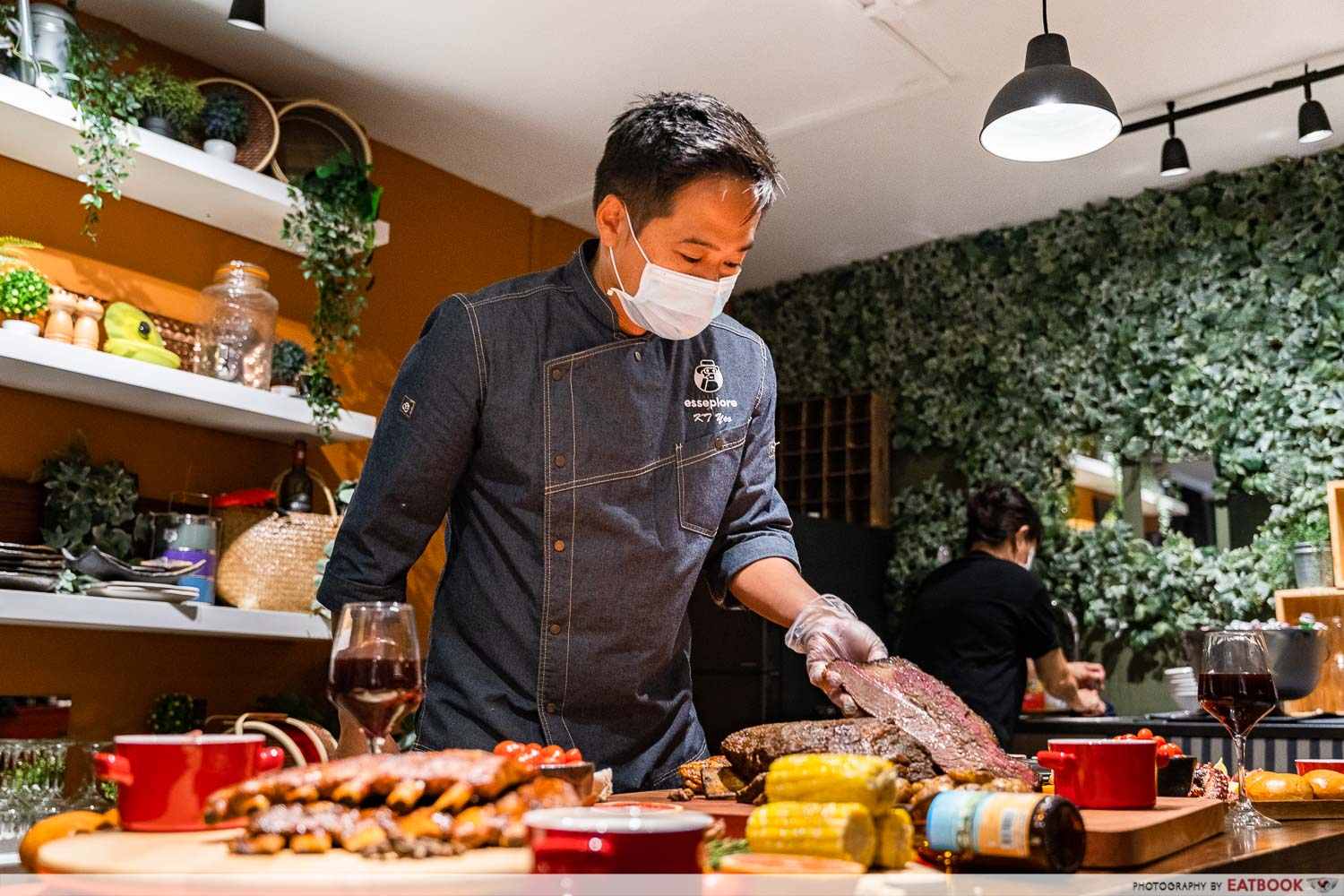 If you're big on meats, specifically American barbecue, this is one new concept to bookmark for your next dinner party. An online-only concept store specialising in Kansas City-style barbecue, SmokeHse by Esseplore serves up hearty slabs of grilled meats, cooked low and slow for up to 16 hours.
Morganfield's Has 10% Off New Christmas Delivery Menu, Includes Turkey, Roast Beef Ribeye, And Ribs
The online-only smokehouse is helmed by Singaporean pitmaster Jimmy Cheang, a certified Kansas City Barbecue Judge, along with Executive Chef Yeo Kian Tiong, who boasts years of experience in the restaurant scene. Here's another cool fact: Chef Jimmy actually travelled to the United States in 2009 to train under two multi-award-winning American pitmasters!
The all-new concept is a collaboration with food tech company Esseplore, which brings chefs together to deliver gourmet foodie experiences to consumers.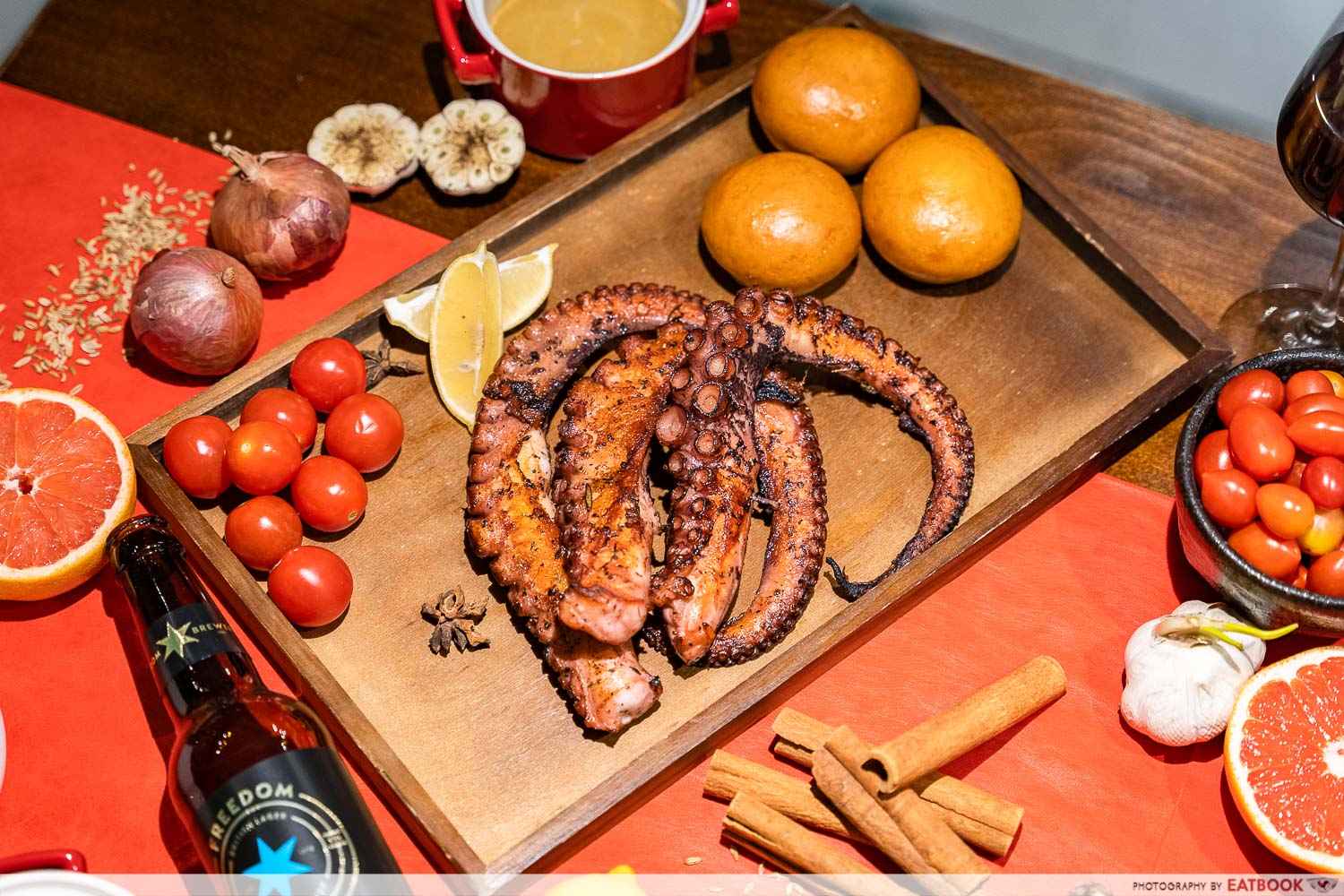 There isn't a physical restaurant at the moment, but you can still enjoy top-quality meats that are painstakingly prepared by the experts, at the comfort of your home. Those who love to host will be pleased with the array of ready-to-eat party sets that remove the hassle of cooking. A signature combo is the Kansas City Iberico Pork Ribs and Octopus Set ($178), which feeds four to six guests.
Variety is the name of the game; this set includes SmokeHse's Signature Smoked Iberico Pork Ribs (1.2kg), Smoked Pork Shoulder (1kg), BBQ Octopus (500g), coleslaw (250g), smashed baby potatoes with herbs and garlic (15 to 20 pieces), four servings of Smoked Pumpkin Soup, eight soft buns, and a garden salad (250g).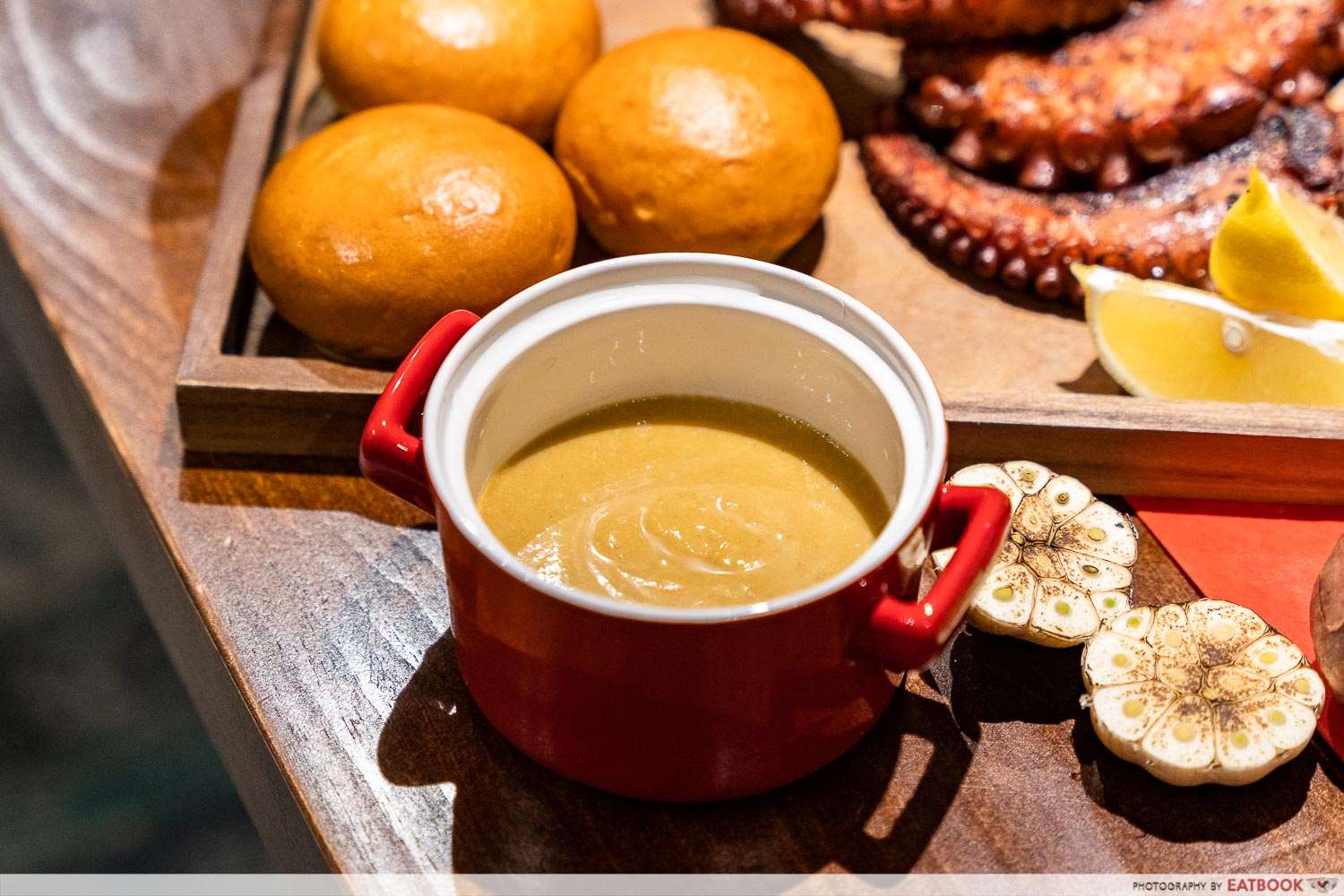 The Smoked Pumpkin Soup was unlike any other soups I've had. It was rich and creamy, with a familiar sweetness from the squash, amped up with a distinct smokiness that left me wanting more.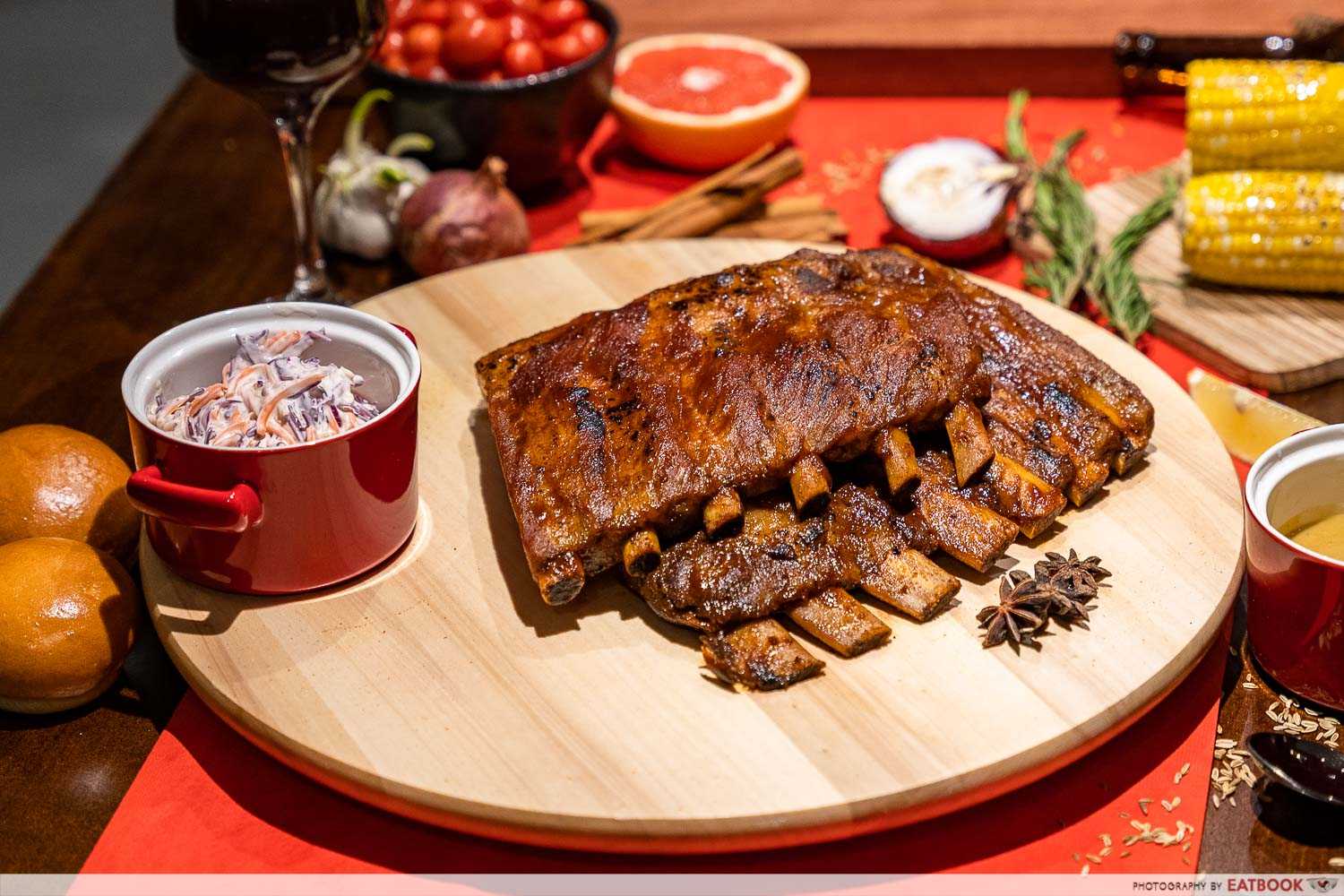 Of all the items we tried, the Signature Smoked Iberico Pork Ribs was a unanimous favourite at the table. Expect nothing short of spectacular with these Iberico ribs, which are first coated in a dry rub and left to rest overnight, and then smoked with American applewood.
The ribs are glazed with a housemade barbecue sauce that boasts an intense depth of flavour; it's pleasant and thankfully not excessively sweet, complementing the smoky, fall-off-the-bone meat. You can also get it a la carte at $68 for a full 1.2kg slab.
For smaller parties of two, try their BBQ Pulled Pork Slider Set ($78), which lets you DIY your own mini burgers. The pork is tossed in the same signature housemade sauce, and sits on a bed of creamy coleslaw to cut through the shredded meat. Kiap them between two lightly toasted buns and you'll have yourself a delicious, bite-sized snack for any gathering, or a fun Friday night dinner at home with your other half.
SmokeHse by Esseplore is currently running a 20% discount on their top selections online, for a limited time only. Plan ahead for your Christmas feast to enjoy this special promotion! Delivery is at a flat fee of $12, but you can also pick up your order at their office along Race Course Road.
Thorbaekk Grillz Review: Sambal-Drenched Grilled Chicken And Stingray With Chicken Rice From $4.50
If you're up for more grilled meats at wallet-friendly prices, check out our Thorbaekk Grillz review, a hawker stall in Redhill serving sambal-drenched chicken and stingray from $4.50. Alternatively, read more about where to hit up the best Korean barbecue spots in town.
Address: 452 Race Course Road, Singapore 218696
Tel: 8028 2193
Website
Photos taken by John Lery Villanueva.
This was a media tasting at SmokeHse by Esseplore.