Soh Food at Empress Food Centre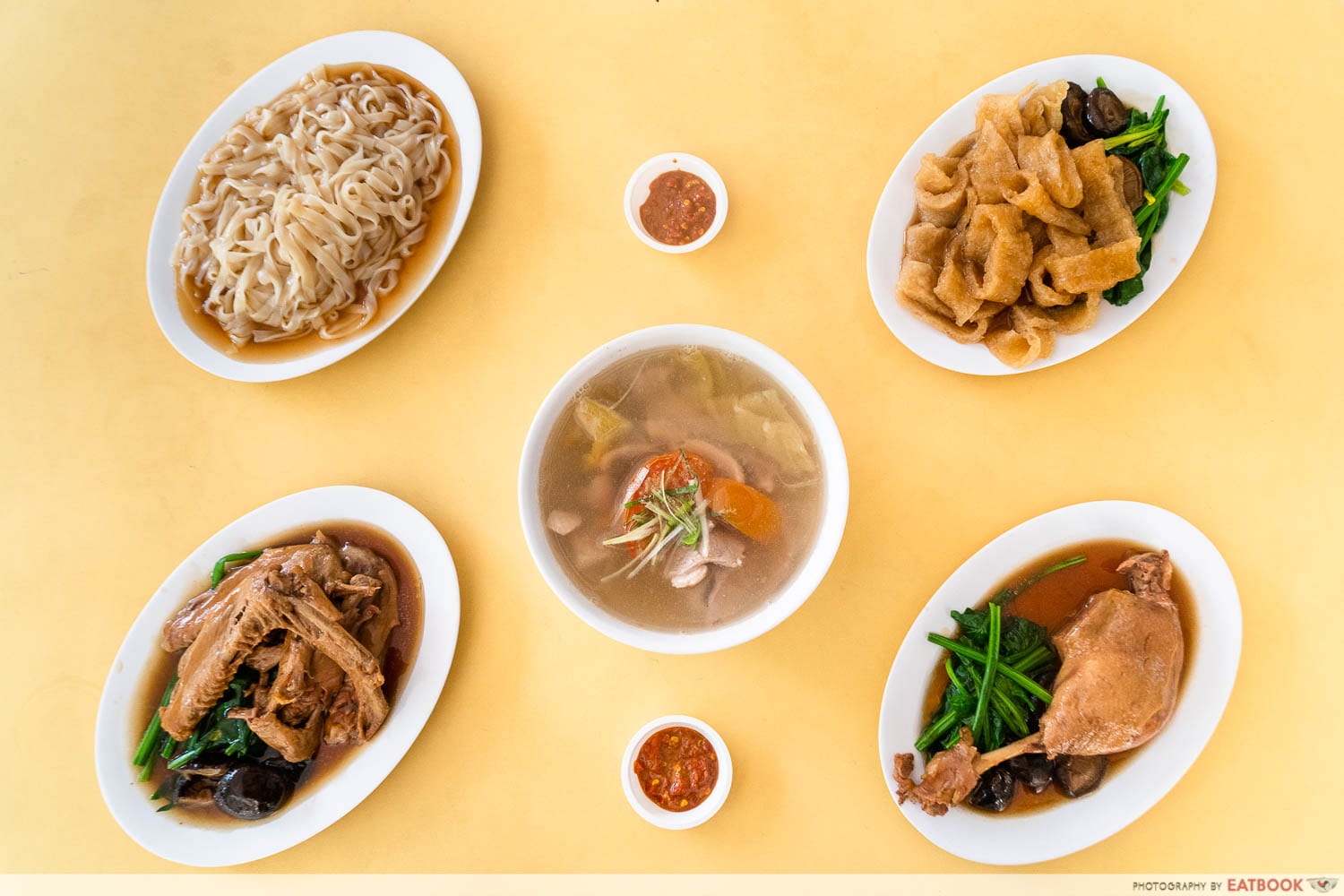 When one thinks of Farrer Road, one normally wouldn't associate the place with having many food options. Many would instead venture to Holland Drive Food Centre or Ghim Moh Food Centre to satisfy their cravings. While it's true that there are only a few stalls at Empress Road Market and Food Centre, we discovered Soh Food, a stall that's relatively unknown. 
Food at Soh Food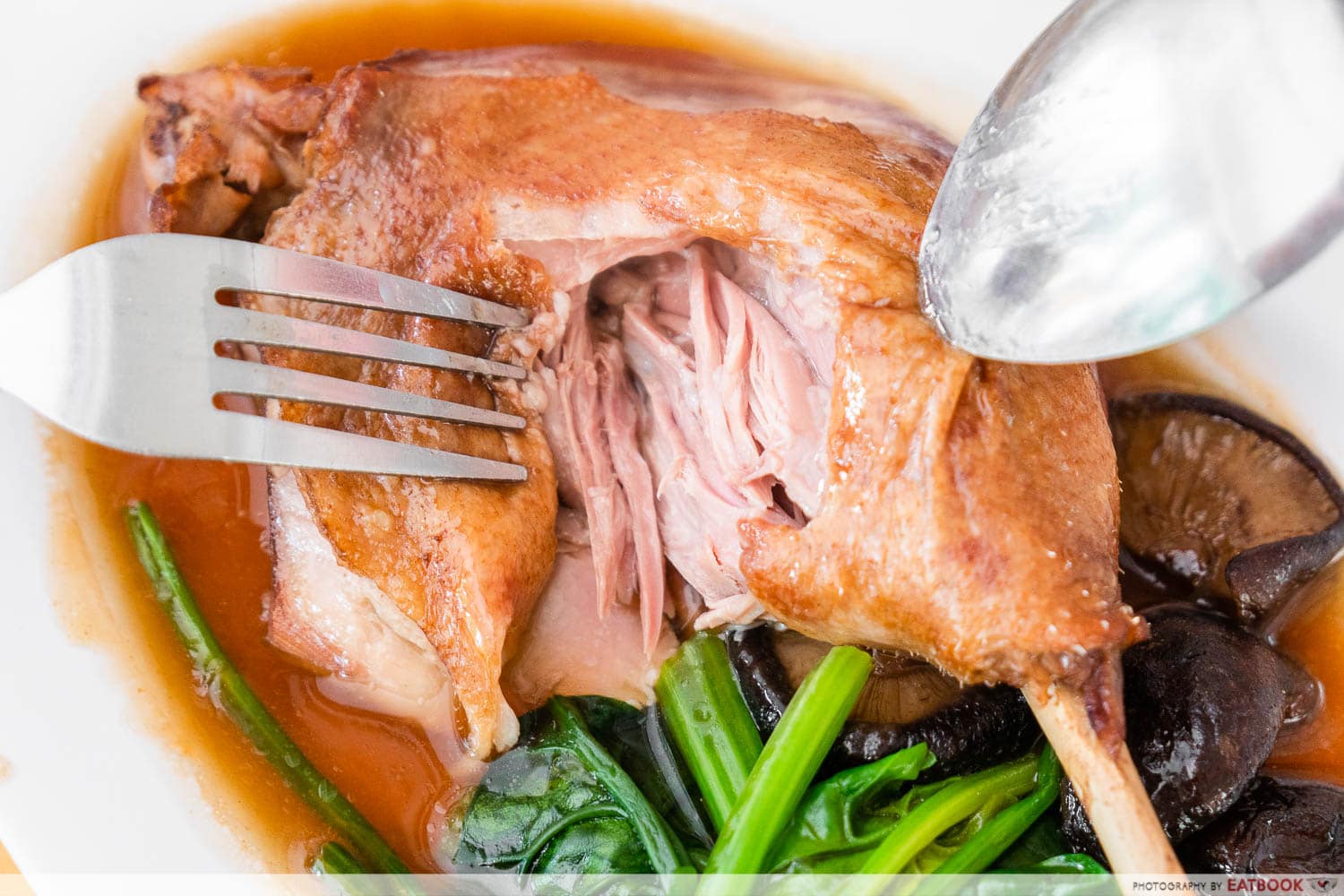 Soh Food mainly serves stewed duck, differentiated from Teochew-style braised duck by its light brown hue, since dark soya sauce is not used here. Diners usually opt for the Duck Leg ($5.70), which is a whole portion of drumstick and thigh. 
It's a hefty helping to have on your own, especially if you have a bowl of Rice ($0.50) or Kway Teow ($0.70) along with it. The meat is fall-off-the-bone tender, thanks to a two-hour-long stewing process on the stove.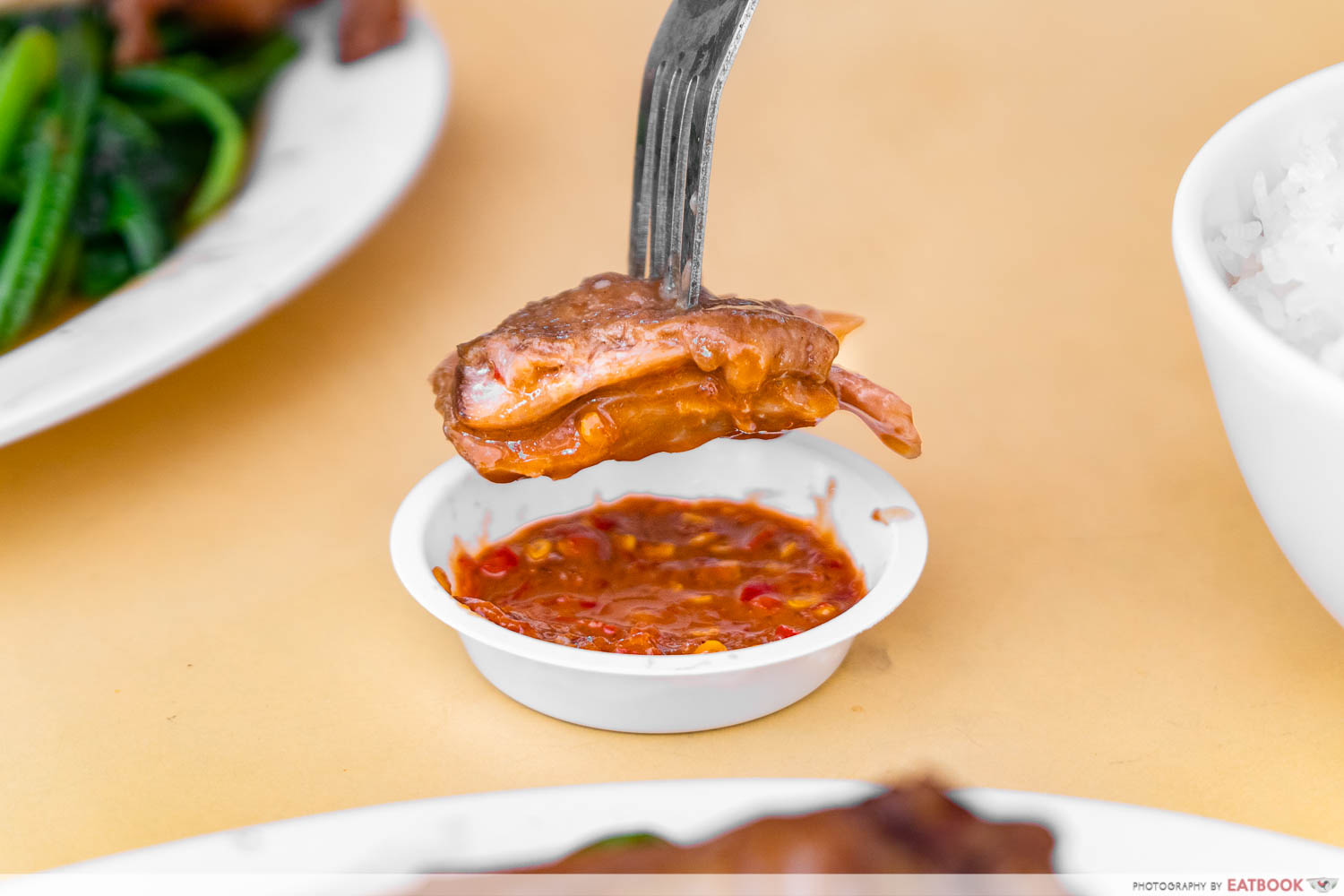 There was a slightly gamey flavour to the duck meat, but this was easily masked by the strong belacan chilli that the stall offers. Be warned, the belacan packs a punch. Even though I was sweating buckets, the umami shrimp paste within kept me going back for more.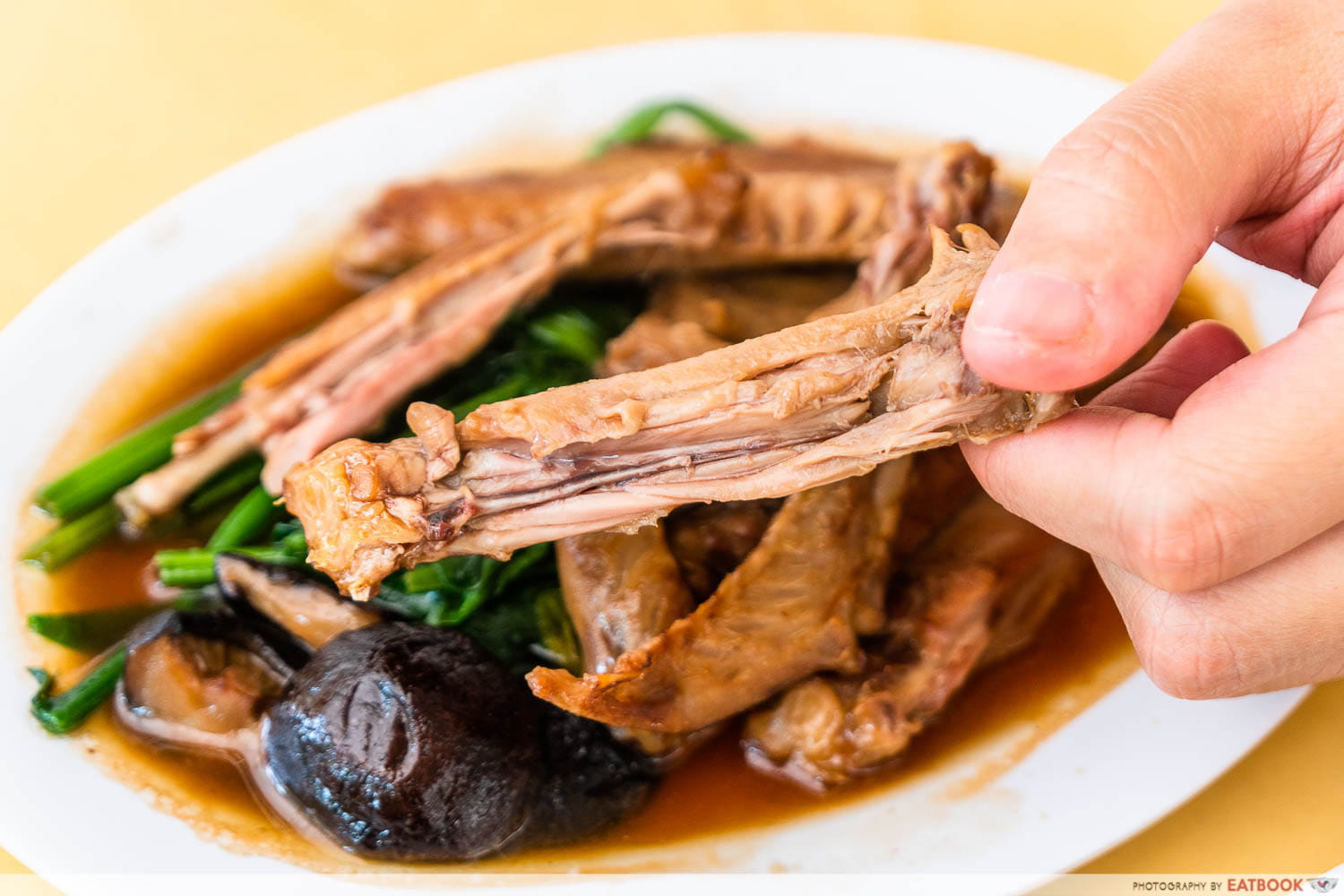 While I thought that the duck leg was as tender as it gets, the Duck Wings ($3.20) wowed me even more. Duck wings are less meaty than chicken wings, and tend to have less fat, which makes it even more impressive that the wings pulled apart with incredible ease, while the meat within remained tender.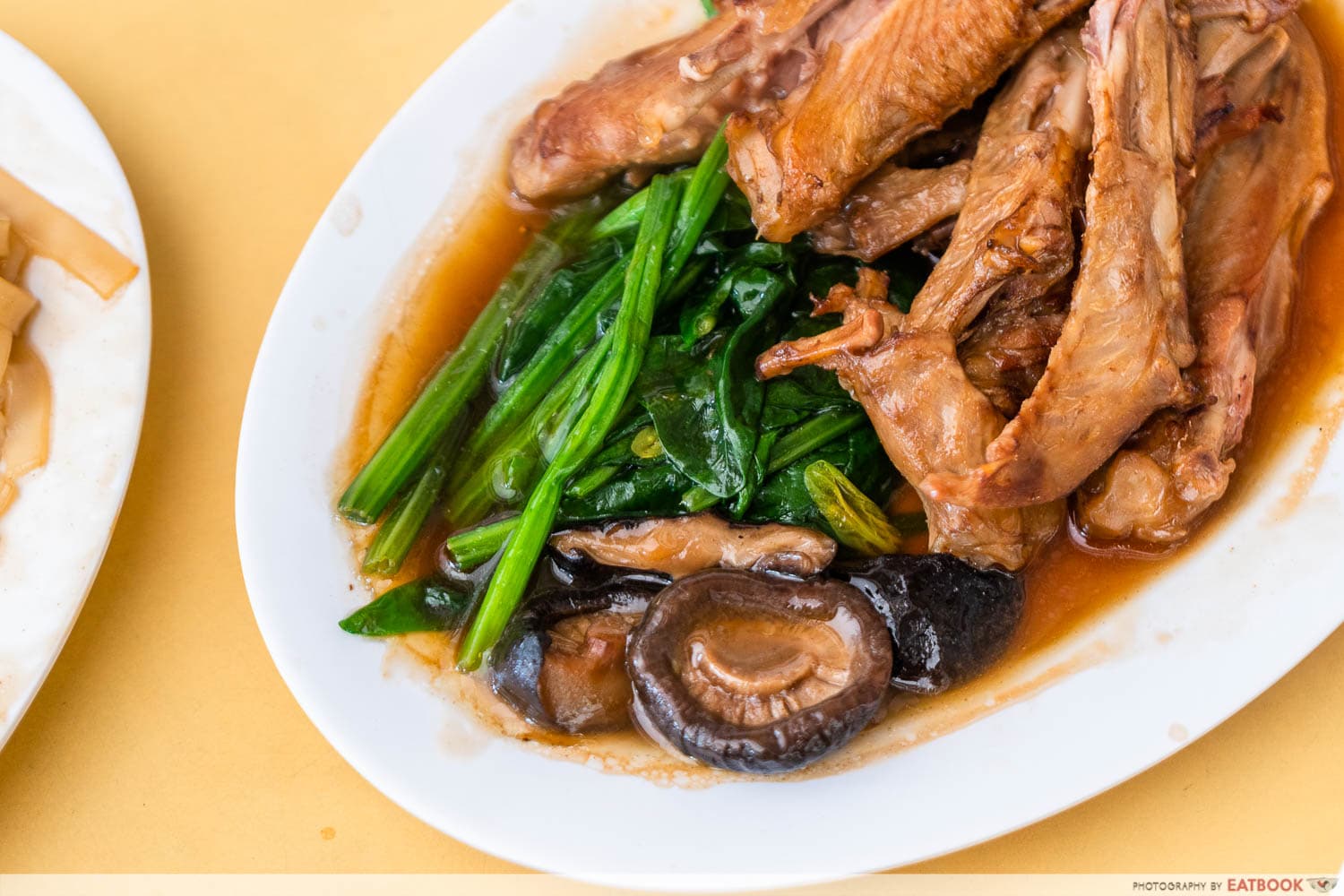 The dish is great value, as you get four wings, along with mushrooms and spinach on the side. I appreciated the fact that the spinach was not overcooked and wilted, as well as the mushrooms that soaked up the delicious sweet-savoury gravy. While there was nothing bad about these two elements, I wished there was more variety in the pairings to provide greater contrast in flavour and texture.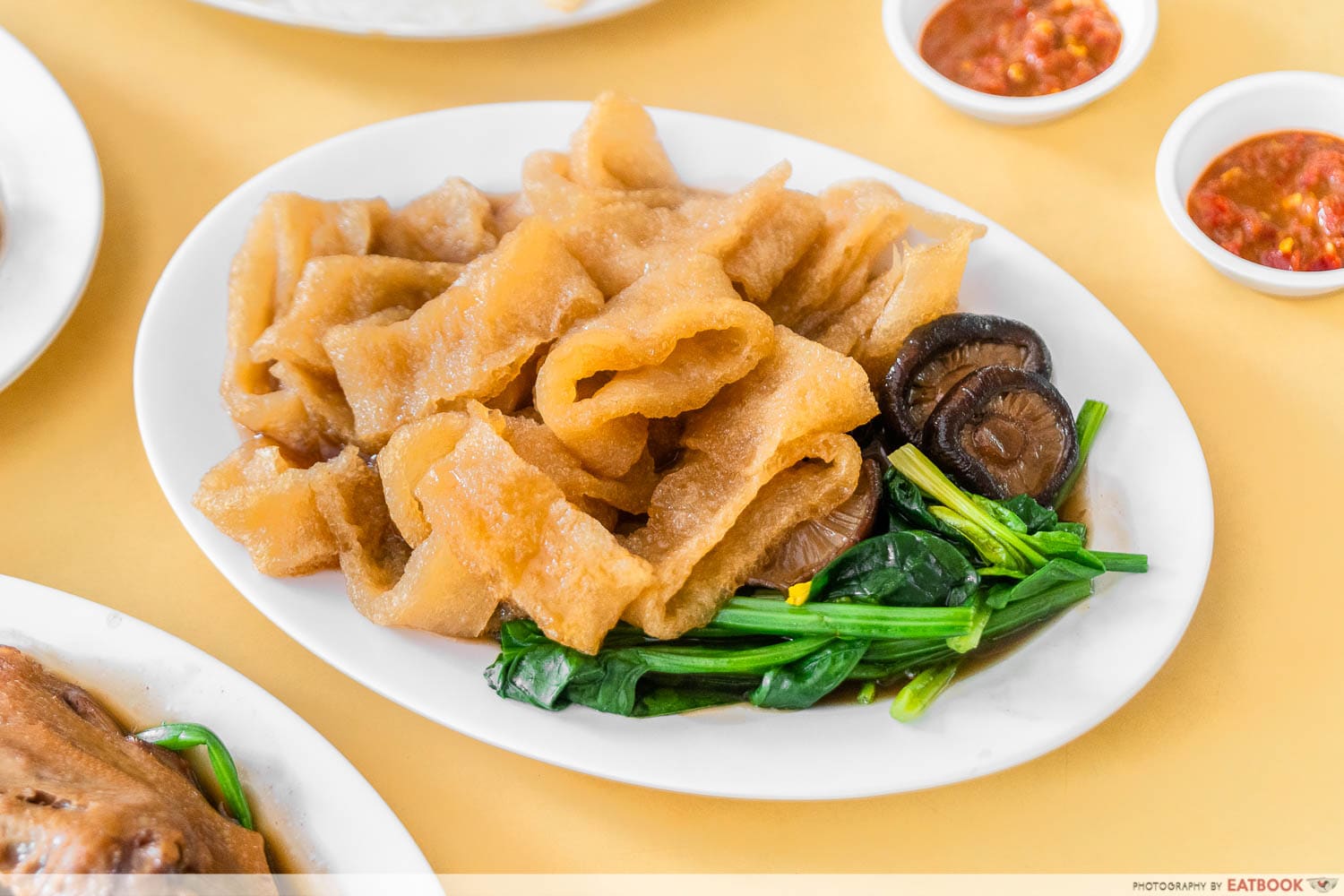 We also got a plate of Fish Maw ($5.20) to share, which might have been too ambitious on our part. It was a huge portion, and proved too much for my colleague and me to finish. The fish maw retained a slight bite despite soaking up the sweet-savoury gravy, and paired well with the kway teow, which is tossed in the same zhup.
Rounding off our meal, we had the Salted Vegetable Duck Soup ($4.20). The bowl was chock full of ingredients such as duck breast, duck wing, tomatoes, and of course, salted vegetables, AKA kiam chye. After the other dishes, I felt that the soup paled in comparison. 
Apart from the duck wing, the duck breast was too tough, while I thought the tomatoes and salted vegetables were too soft for my liking. The preserved sour plum and tomatoes lent an acidity that cut through the saltiness of the soup, but I personally felt they could go lighter on this. 
Ambience at Soh Food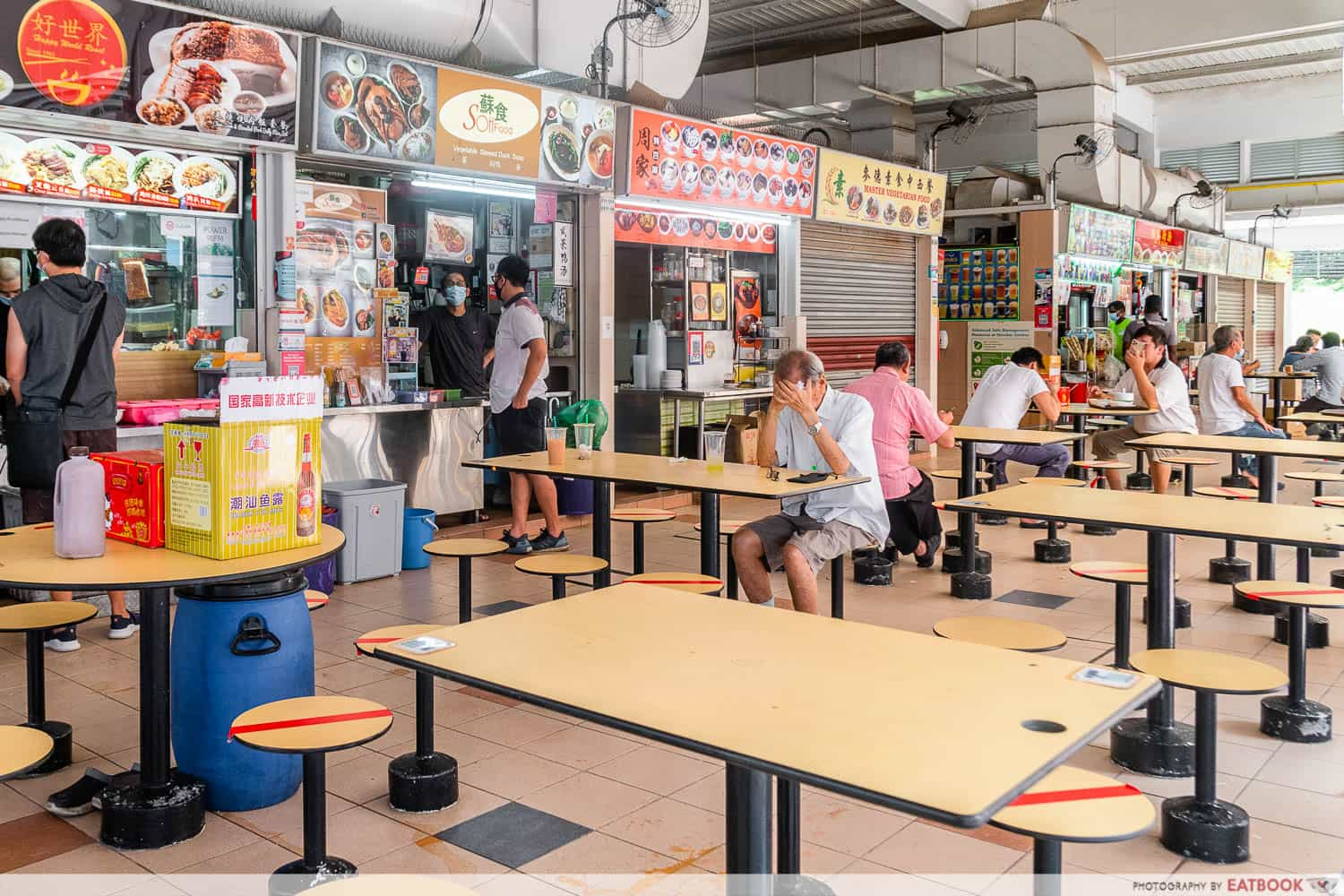 Soh Food is very accessible, as Empress Food Centre is just 400m from Farrer Road MRT Station. The four-minute walk there is sheltered if you take the overhead bridge leading to the carpark.
Although the hawker centre is small, it's usually not too difficult to find a seat even on weekends, as many diners choose to take away their orders. You do however need to jostle with pigeons, as the place is plagued with pesky birds that are always eyeing your food.
The verdict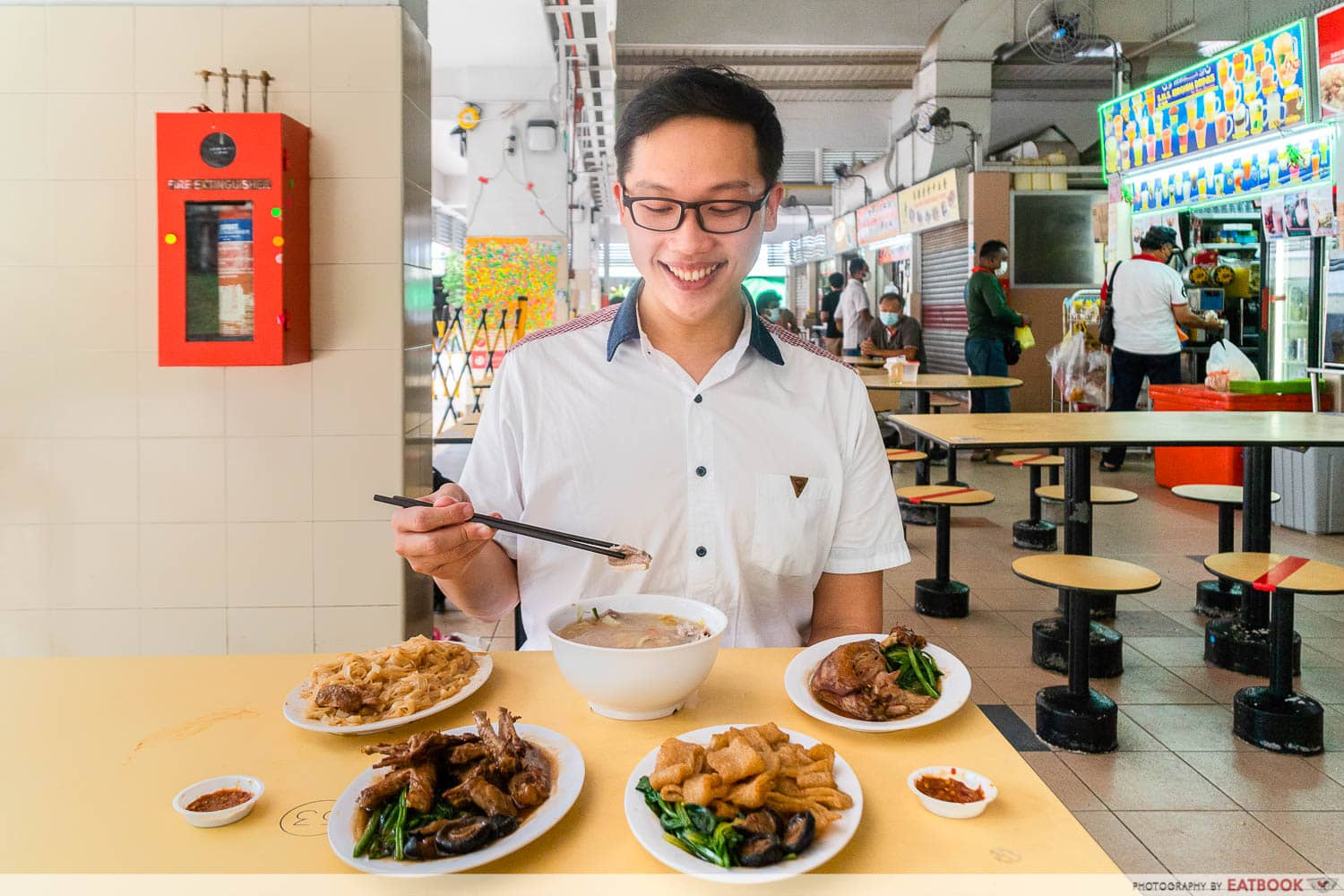 Of the four dishes that I tried, my favourite was the duck wings. In my opinion, I found the wings to be perfectly tender, and I would definitely order it again if I find myself at Farrer Road in future. Although it was not yet available when we visited the store, I think it's worth checking out the weekend-special Pan-Seared Duck Breast with Orange Sauce ($8) for something more unique.
If your favourite protein is duck, be sure to visit Eddy's No. 1 for $10 duck confit or Meng Meng Roasted Duck for their famous dang gui roast duck!
Eddy's No.1 Review: $10 Duck Confit And Mala Spaghetti In Hong Lim Food Centre
Address: 7 Empress Road, #01-106, Empress Road Market & Food Centre, Singapore 260007
Opening hours: Thurs-Tue 10am to 7pm
Tel: 8198 9368
Website
Soh Food is not a halal-certified eatery but uses no pork or lard. 
Photos taken by Tan Zi Hui.
This was an independent review by Eatbook.sg
Soh Food Review: Tender Stewed Duck With Fish Maw Under $6 At Farrer Road
Soh Food Review: Tender Stewed Duck With Fish Maw Under $6 At Farrer Road -

7/10
Summary
Pros
– Duck wings and duck leg were tender
– Big portions
Cons
– Accompanying ingredients and gravy can get repetitive
– Salted Vegetable Duck Soup was a bit too sour
Recommended dishes: Duck Wings ($3.20), Duck Leg ($5.70)
Opening hours: Thurs-Tue 10am to 7pm
Address: 7 Empress Road, #01-106, Empress Road Market & Food Centre, Singapore 260007