Soup Dayz has affordable solo hotpot at Novena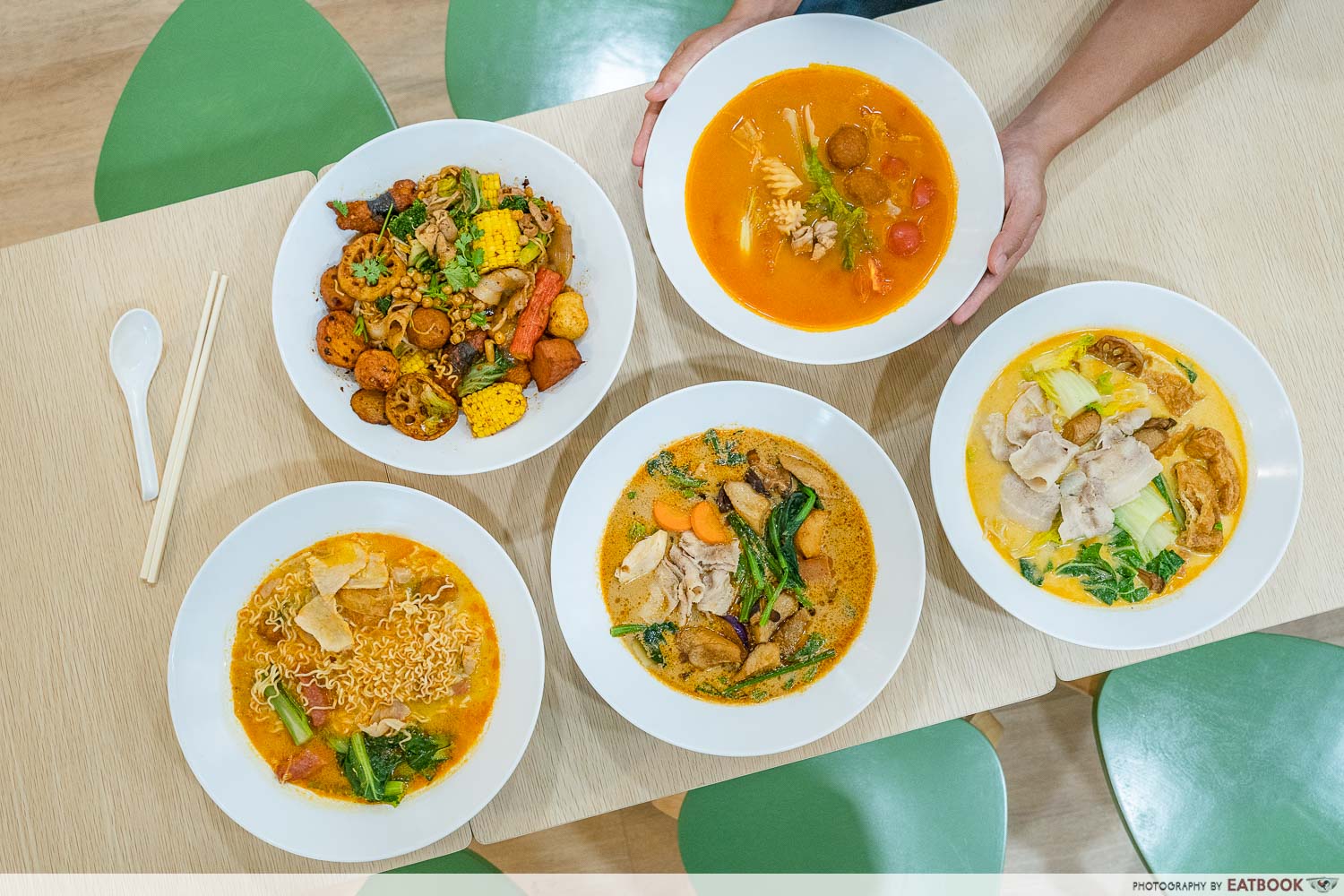 While I'm a huge fan of hotpot, I'm often bitten by the costly price tag that comes with it. However, in recent years, I've noticed that there are more affordable alternatives popping up across the island. One of the latest eateries offering wallet-friendly hotpot options is Soup Dayz, which recently opened in United Square Shopping Mall.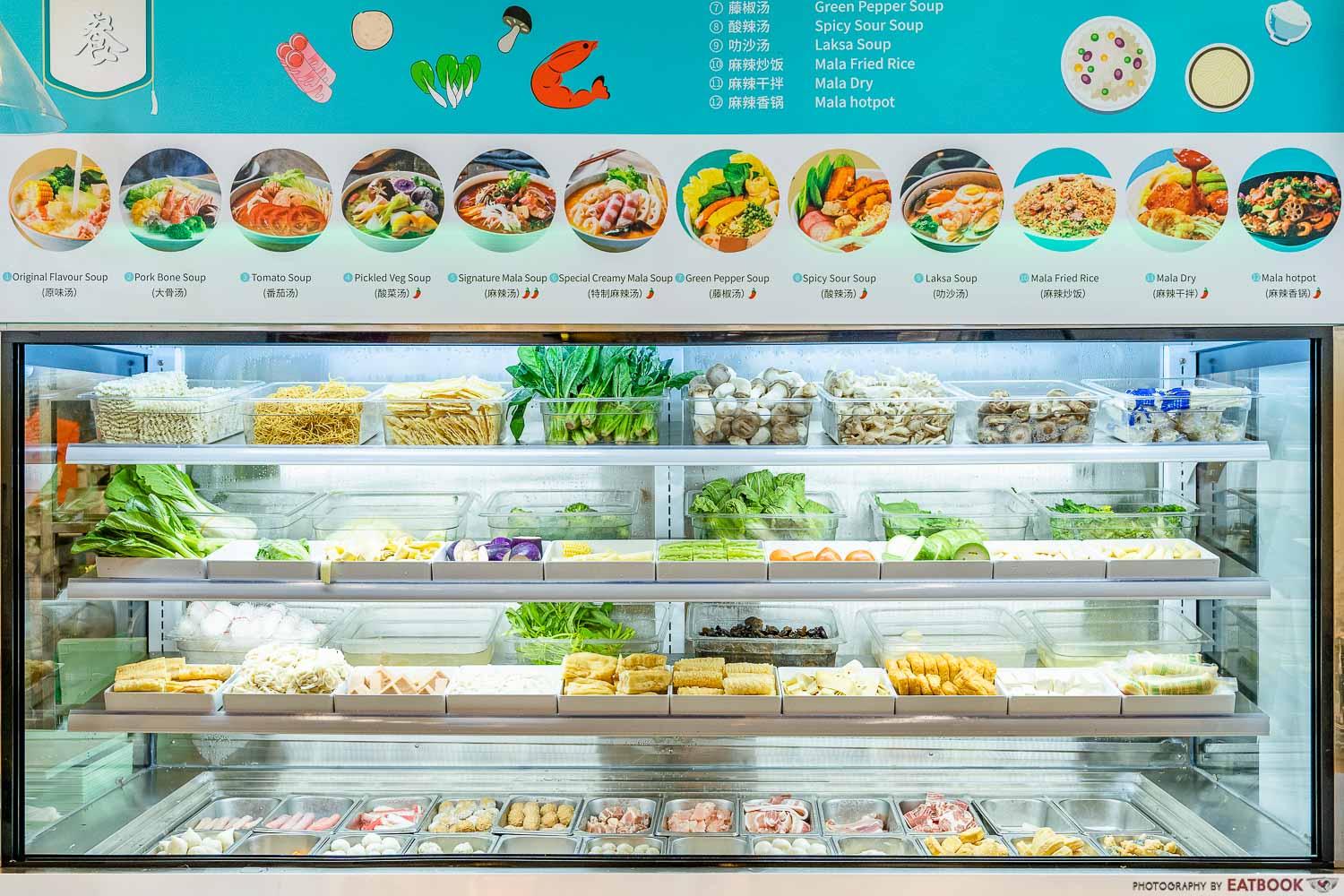 Soup Dayz offers a whopping 12 soup and dry bases, with spicy and non-spicy flavours to choose from. In addition, they also have over 50 ingredients to go with your choice of soup. We decided to drop by the stall to see if the food quality matched the price tag.
Food at Soup Dayz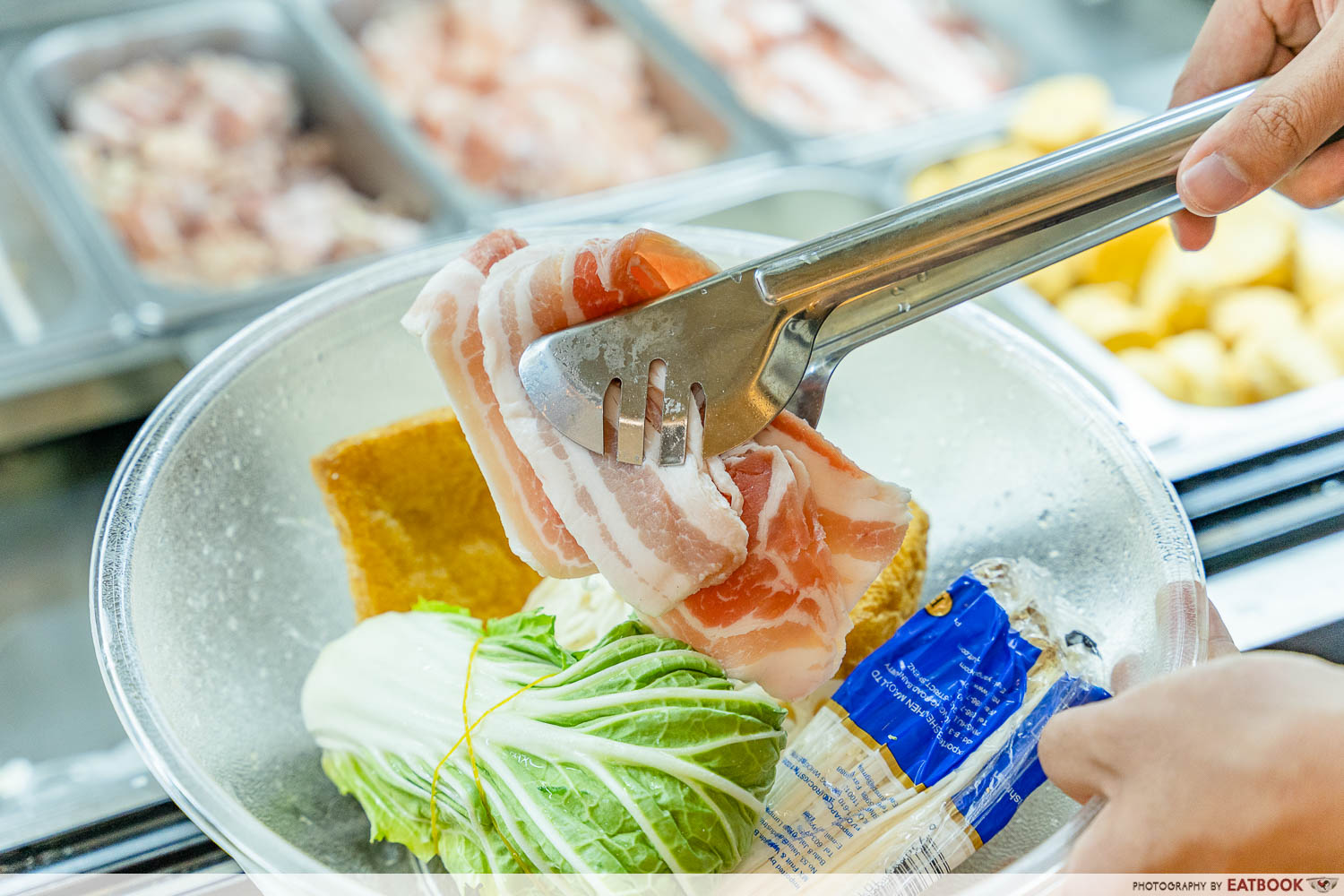 There are three steps to ordering your meal at Soup Dayz. Firstly, choose your ingredients from their extensive menu, which offers vegetables ($1.80 per 100g), mushrooms ($2.30 per 100g), meat ($2.38 per 100g), and seafood ($2.90 per 100g). Next, pick a soup base ($1.38) out of the nine bases offered. Lastly, add your carb of choice, with options including rice, noodles, and vermicelli.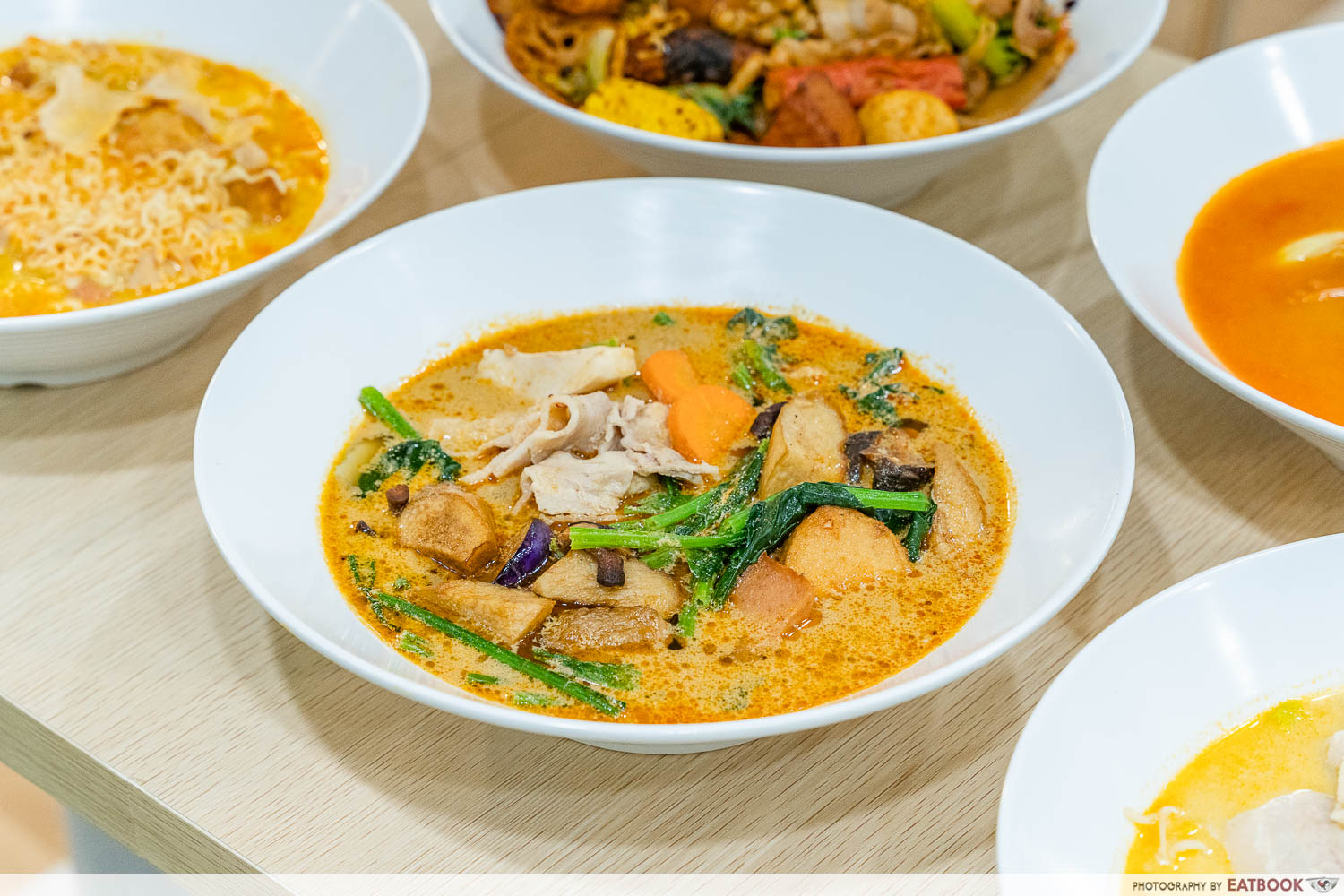 We were spoiled for choice, but decided to start with the Signature Mala, which also happened to be the spiciest one on their menu. I have to admit that my spice tolerance isn't the best, but the fiery broth looked too appetising to resist.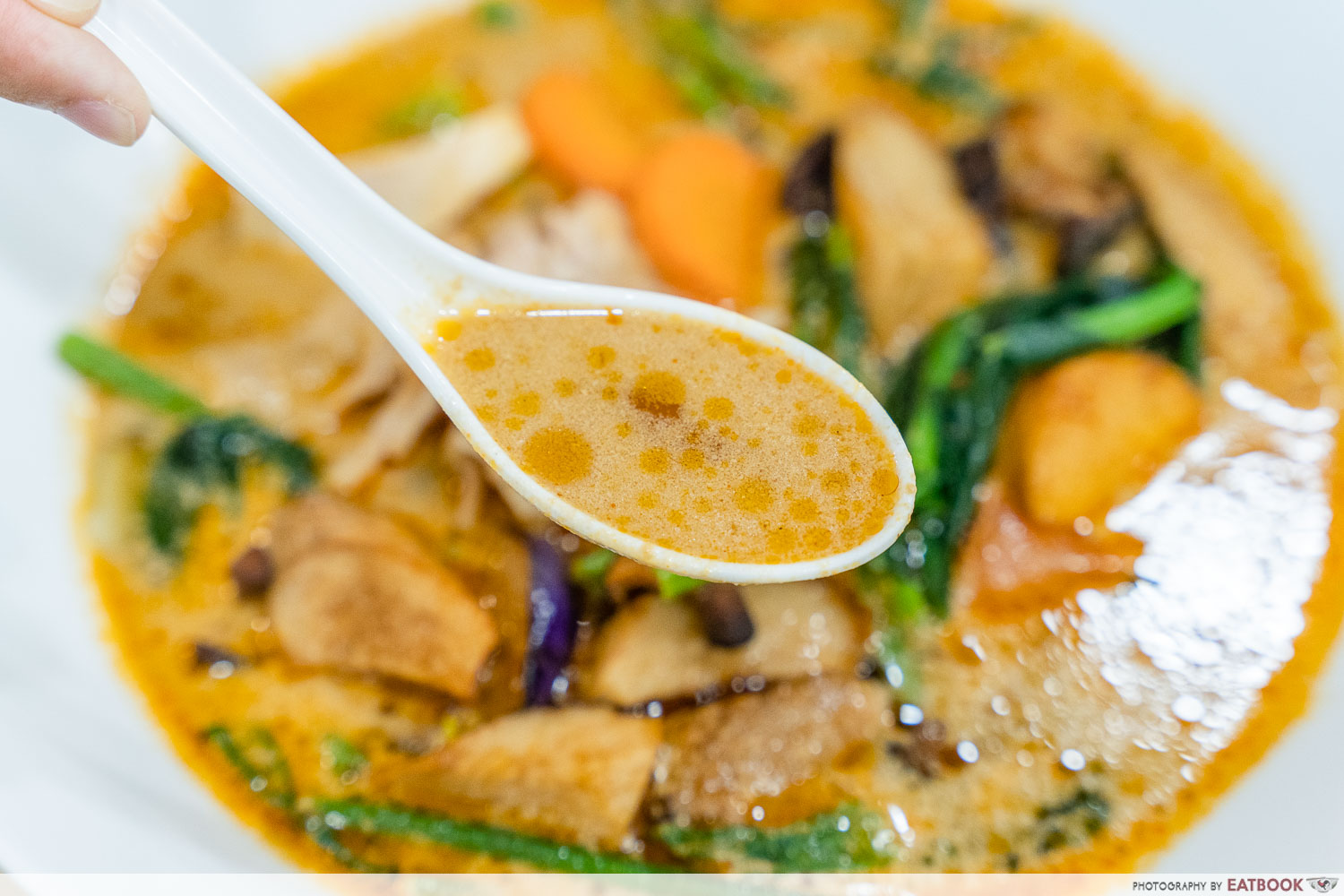 While the piquant mala spices shone through the broth, it wasn't as ferociously spicy as I had expected it to be. After a few mouthfuls, I started to sweat and experienced a parched throat, but thankfully, the vegetables in the broth provided some respite to the numbing heat. Spice lovers will definitely enjoy this, as it was child's play for my colleague who had a superb spice tolerance. 
Taste-wise, it was rich and savoury, with the mushrooms adding umami to the dish.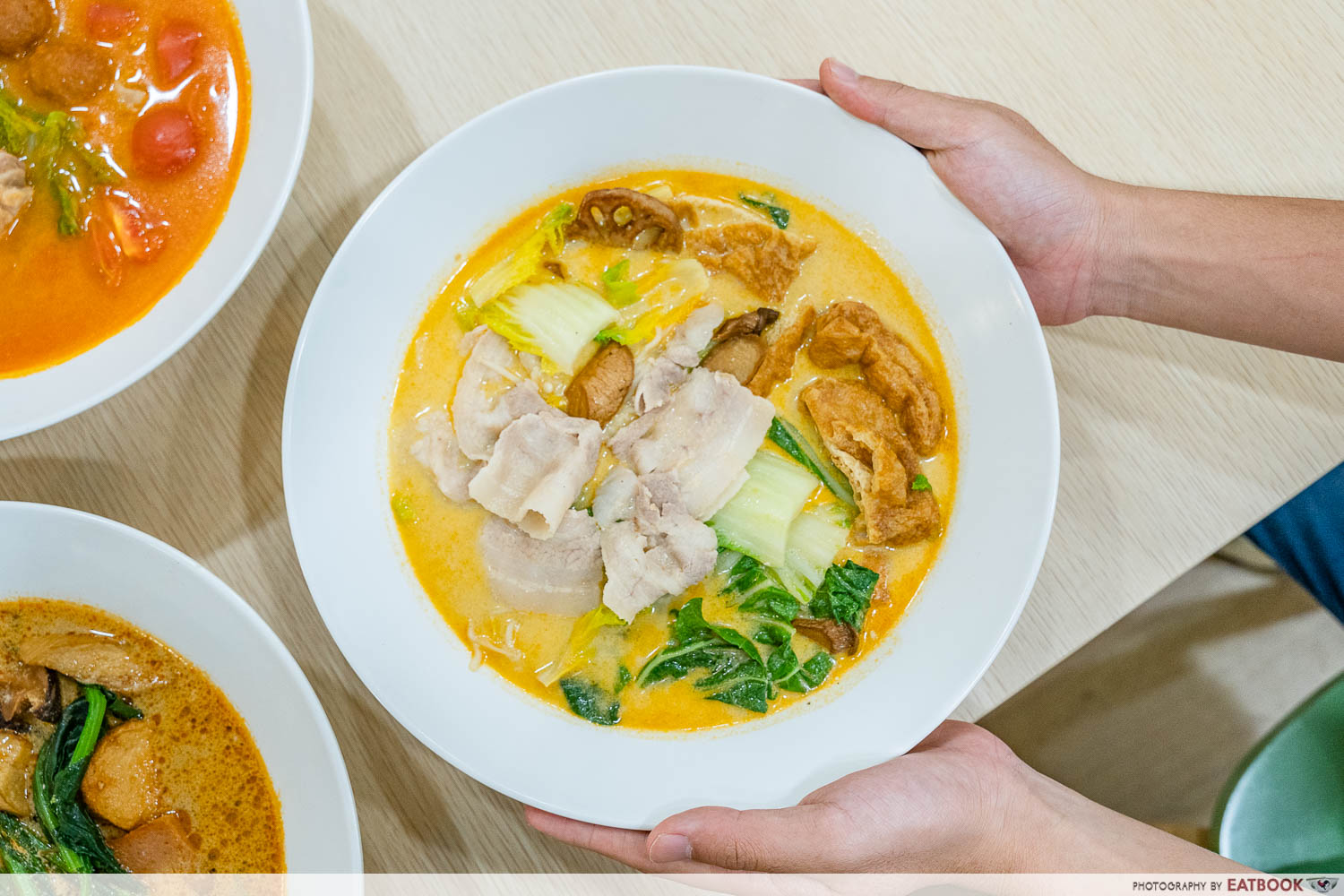 Another signature flavour here is Creamy Mala, a unique take on the classic mala flavour. The bright yellow soup boasted a good balance of sweetness and creaminess, without being too heavy on the palate. It was light and milky, masking the spicy notes within the broth and allowing the mala to take a backseat.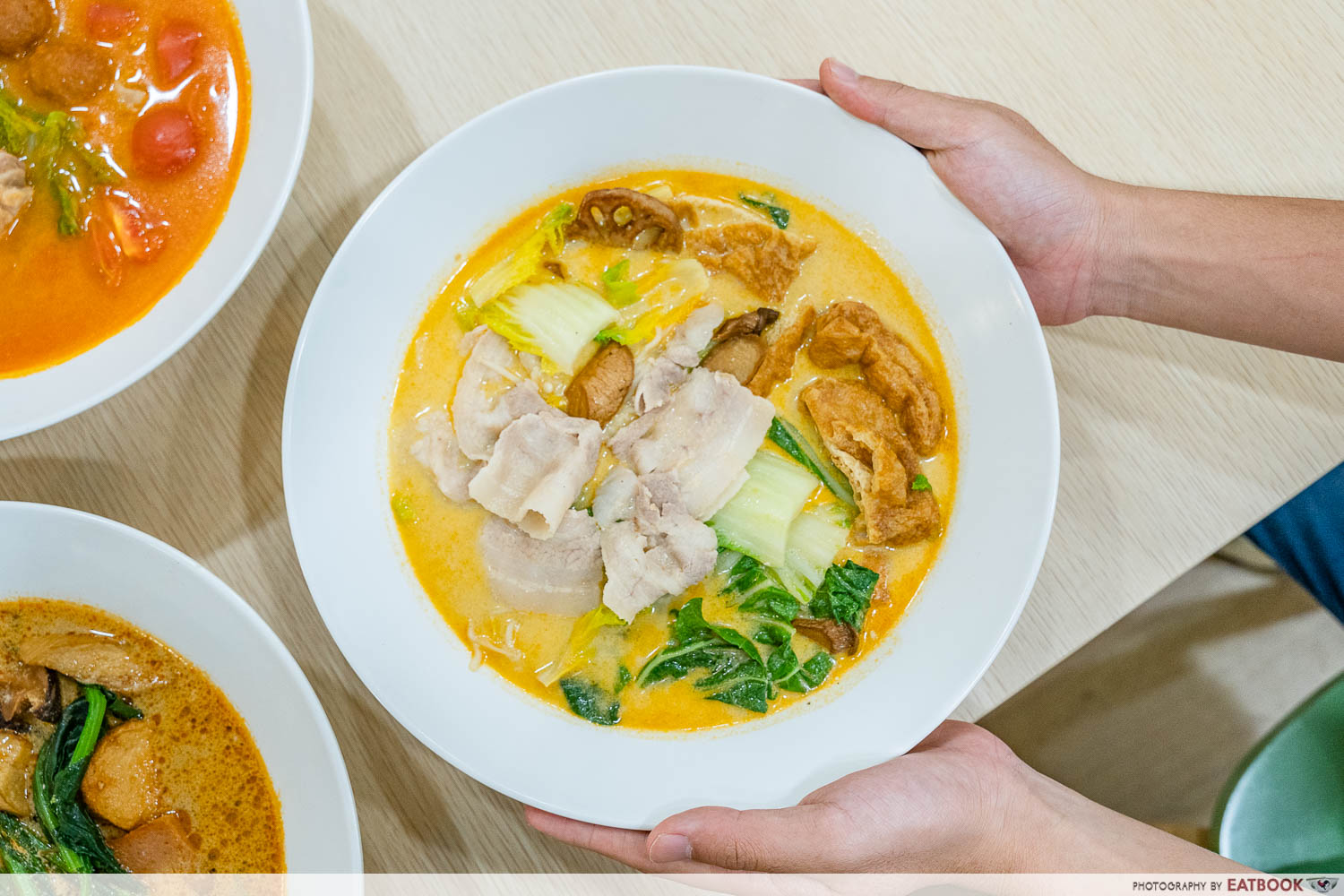 Our protein of choice was pork belly for this soup. While I felt that the meat could be more tender, I appreciated how it added richness and flavour to the broth.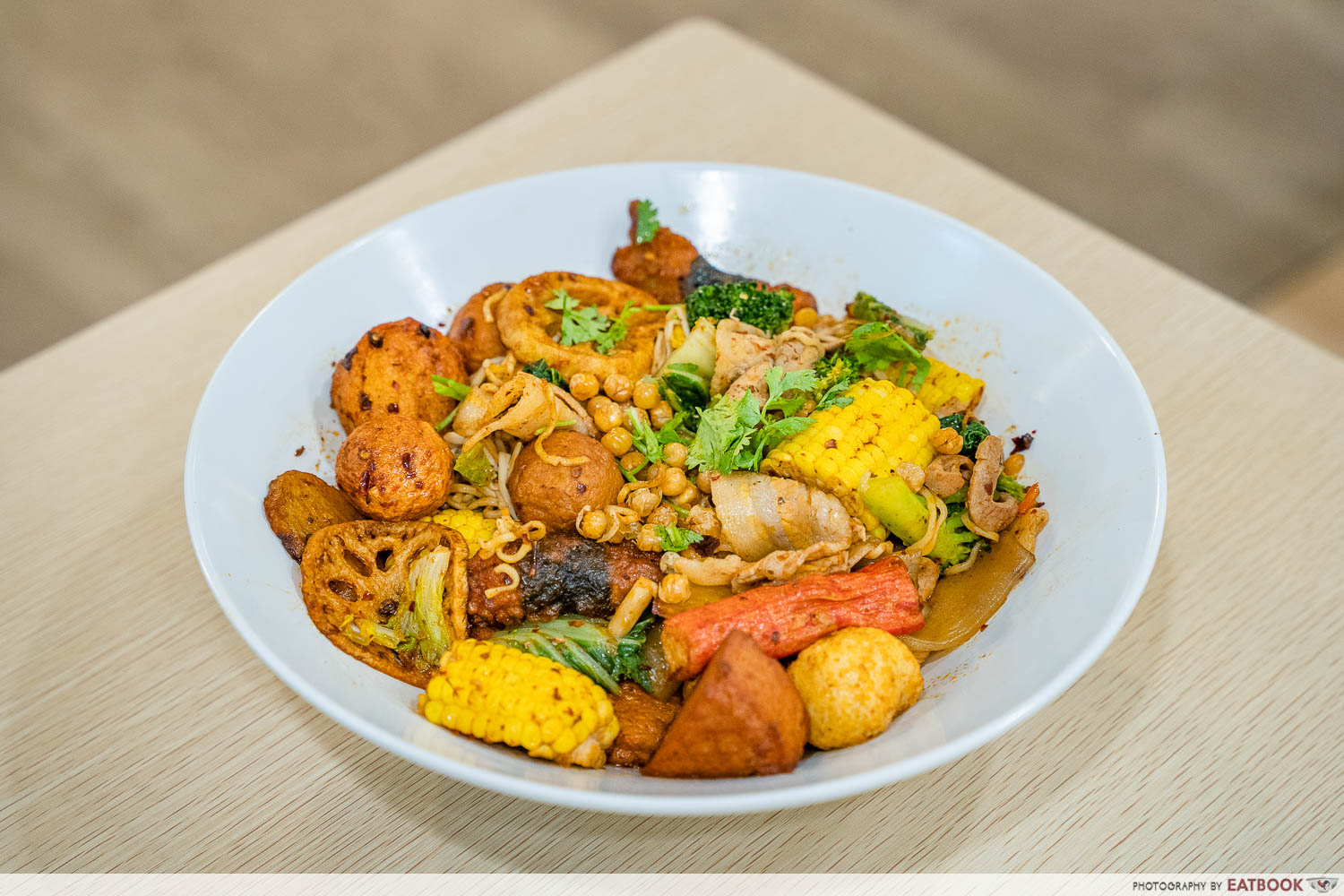 For those who prefer dry mala, you can have their Mala Dry, which sees all your chosen ingredients stir-fried in their flavourful mala seasoning. While the spice level of this dish is standardised, the intensity of the spice here was a lot more manageable to me, as it leans towards xiao la. In addition, it was a lot less salty and oily compared to other dry mala dishes I've tried elsewhere, which made it feel a lot healthier.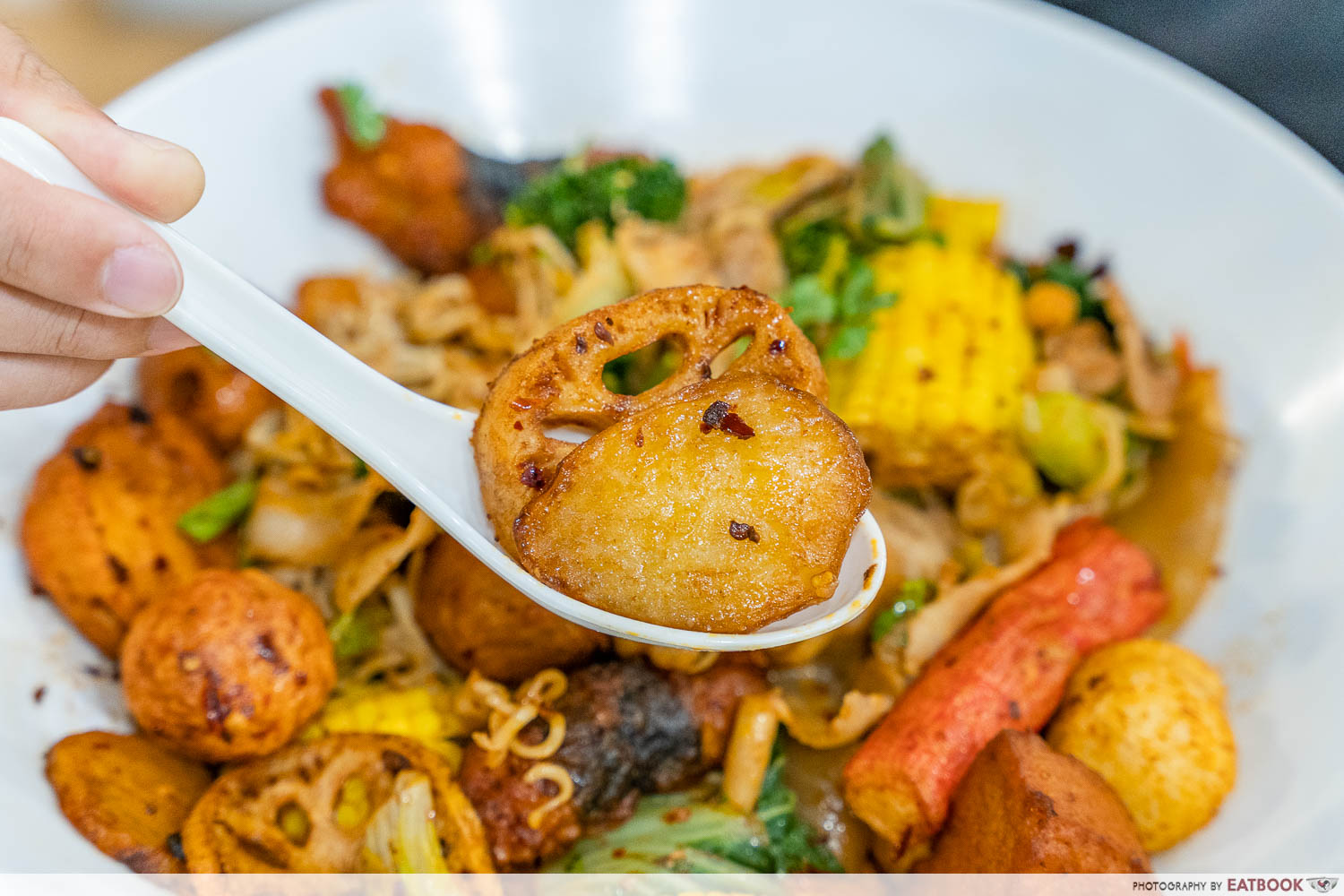 I'd highly recommend getting the lotus root and potato strips, both of which were fried till golden with crisp edges. This complemented the instant noodles and added textural variety to the dish.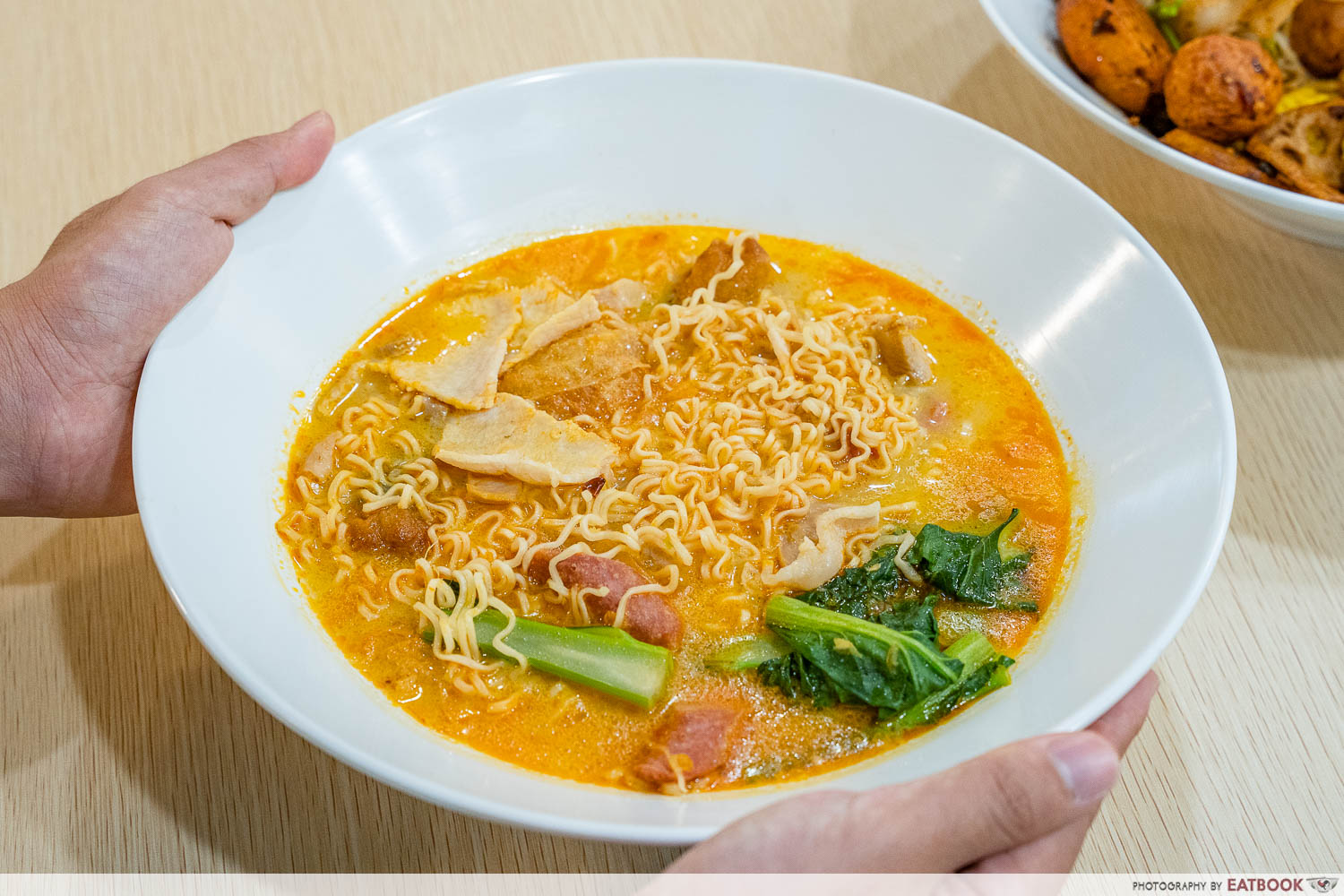 For suan la lovers, Soup Dayz has just the thing on their menu for you—their Spicy Sour base. On my first sip, I was met with the pungent sour notes of the broth, followed by a lingering spice.
Perhaps my taste buds were accustomed to the robust spicy-sour taste, for I gradually started to appreciate the tanginess of the soup, which felt particularly moreish. My colleague loved this soup base the most, as he shared how its flavours were reminiscent of suan la fen. 
4 Best Suan La Fen Brands Ranked, Including Hai Chi Jia, Chen Cun Chong Qing And More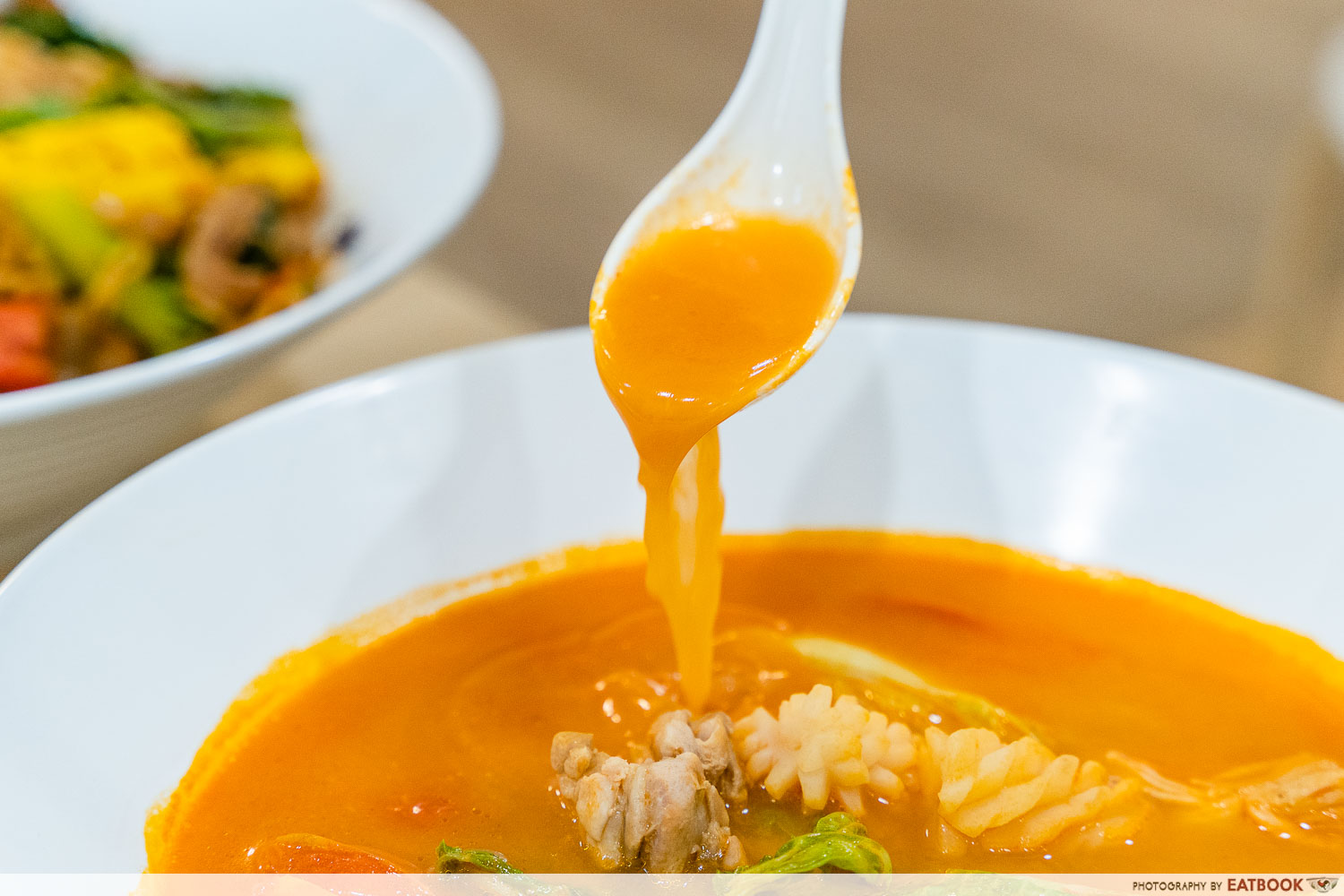 The Tomato Soup was a great choice to conclude our meal. I'm not really big on tomato-based broths, as their overwhelmingly rich flavours tend to get cloying. Surprisingly, this dish turned out to taste clean and light, which was a great palate cleanser. The chunks of tomatoes within the soup also helped to add a pleasant tang.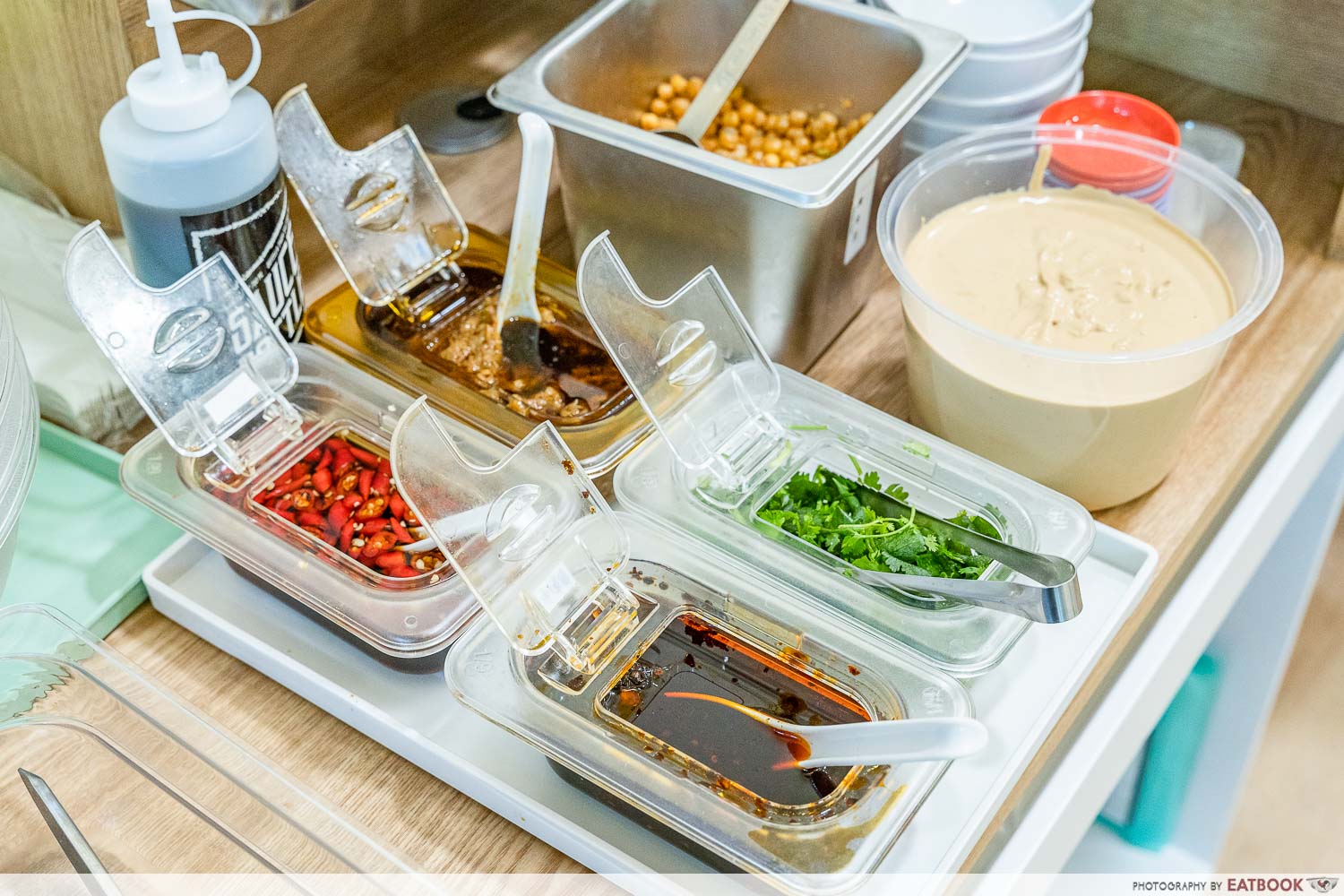 As with all hotpot experiences, you can get basic condiments at Soup Dayz to enhance the flavour of your meal, such as sesame sauce, soya sauce, and chilli padi. Whilst their selection is rather limited, they are available free-flow—don't hesitate to take as much as you like. 
Ambience at Soup Dayz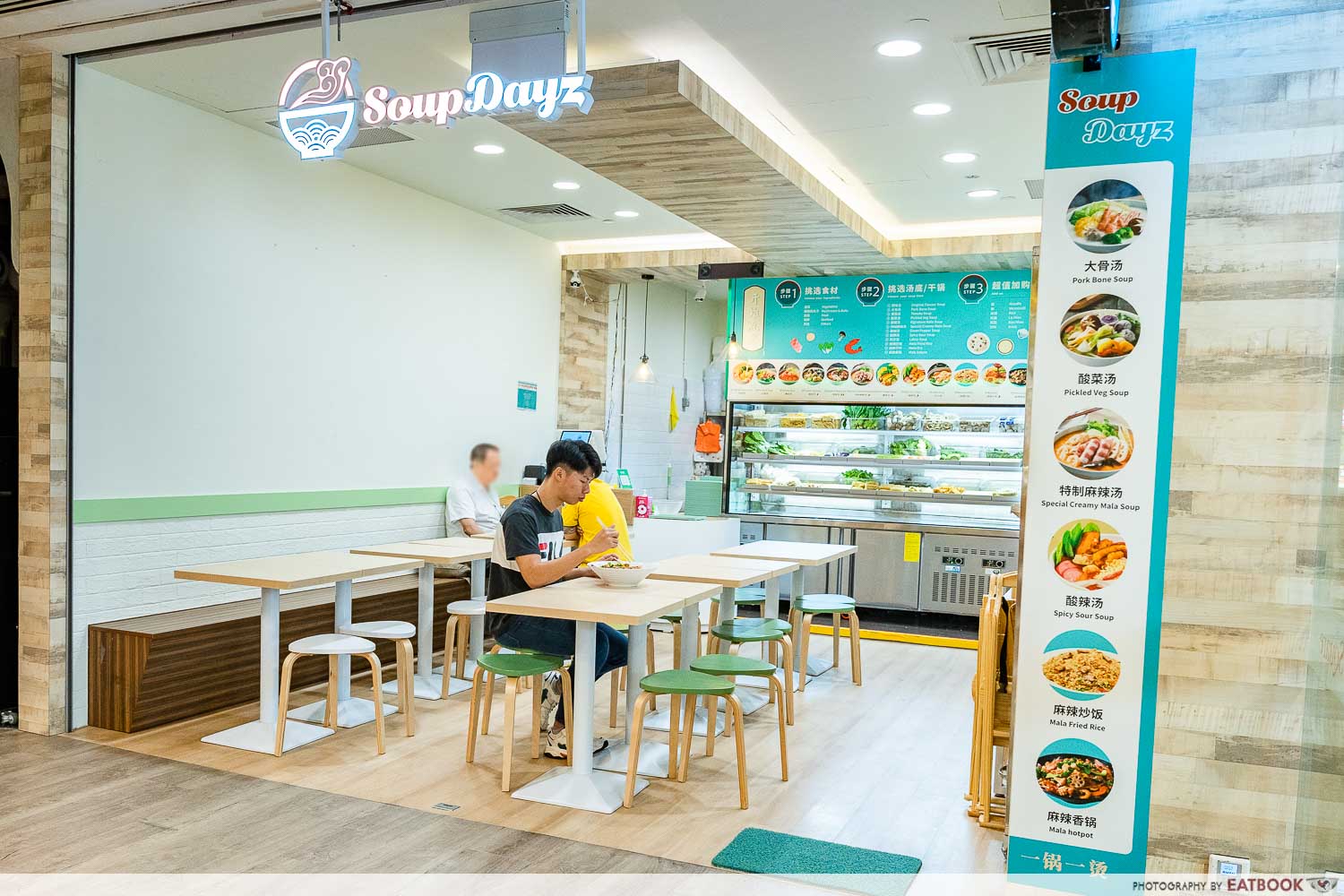 Soup Dayz is located in Basement 1 of United Square Shopping Mall, tucked away in a corner which makes it a little hard to find. The interior is brightly lit, with their storefront prominently displaying the array of soup broth flavours. The restaurant tends to get rather packed during meal times, so you might want to consider coming down early to ensure you get a seat. Alternatively, you can choose to take away your hotpot soup, which will set you back an additional $0.50. 
Soup Dayz is a nine-minute walk away from Novena MRT Station. 
The verdict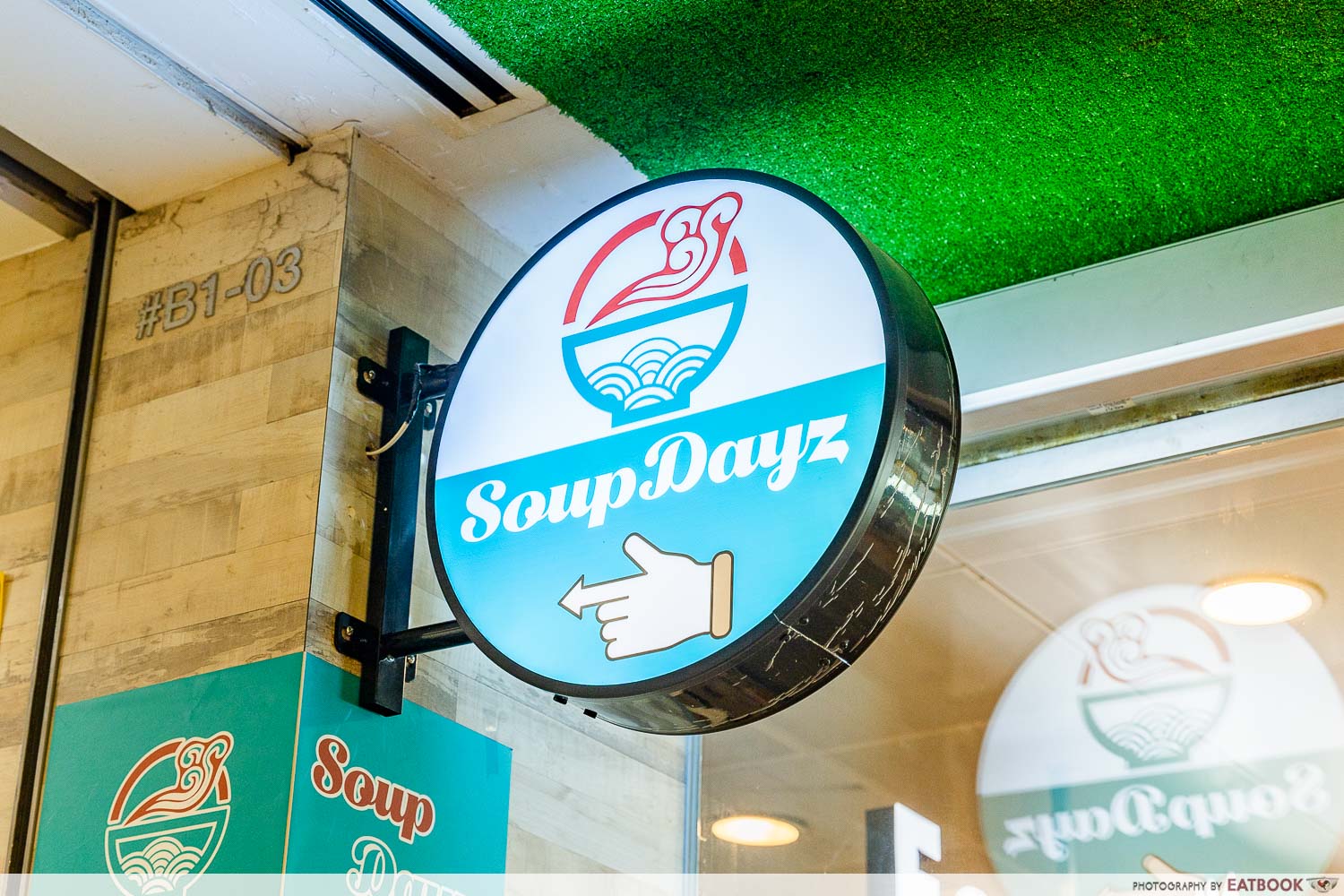 Soup Dayz is definitely worth a shot if you're ever craving a warm, hearty bowl of soup. Not only are their items priced affordably, but their wide variety of delectable soup bases will likely make you spoiled for choice. Check this eatery out if you're around the area!
United Square Shopping Mall Outlet
Address: 101 Thomson Road, #B1-03, United Square Shopping Mall, Singapore 307591
Opening hours: Daily 10:30am to 9pm
Tel: 8503 3989
Promenade@Pelikat Outlet (Delivery/Takeaway only)
183 Jalan Pelikat, #B1-14, Promenade@Pelikat, Singapore 537643
Opening hours: Daily 10:30am to 9pm
Tel: 8503 3959
NEwest Mall Outlet (Delivery/Takeaway only)
1 West Coast Drive #01-K22 NEwest Mall Singapore 128020
Opening hours: Daily 10:30am to 9pm
Tel: 85033949
Website
Soup Dayz is not a halal-certified eatery.
Photos taken by John Lery Villanueva.
This post is brought to you by Soup Dayz.
Soup Dayz Review: Affordable Solo Hotpot With Creamy Mala And Spicy Sour Soup Bases
Soup Dayz Review: Affordable Solo Hotpot With Creamy Mala And Spicy Sour Soup Bases -

7.5/10
Summary
Pros
– Rich, flavourful broths
– Soup bases and ingredients are priced affordably
Cons
– The meat could have been more tender
– Their Signature Mala might be too spicy for some customers
Recommended dishes: Creamy Mala ($1.38), Mala Dry ($1.38)
Opening hours: Daily 10:30am to 9pm
Address: 101 Thomson Road, #B1-03, United Square, Singapore 307591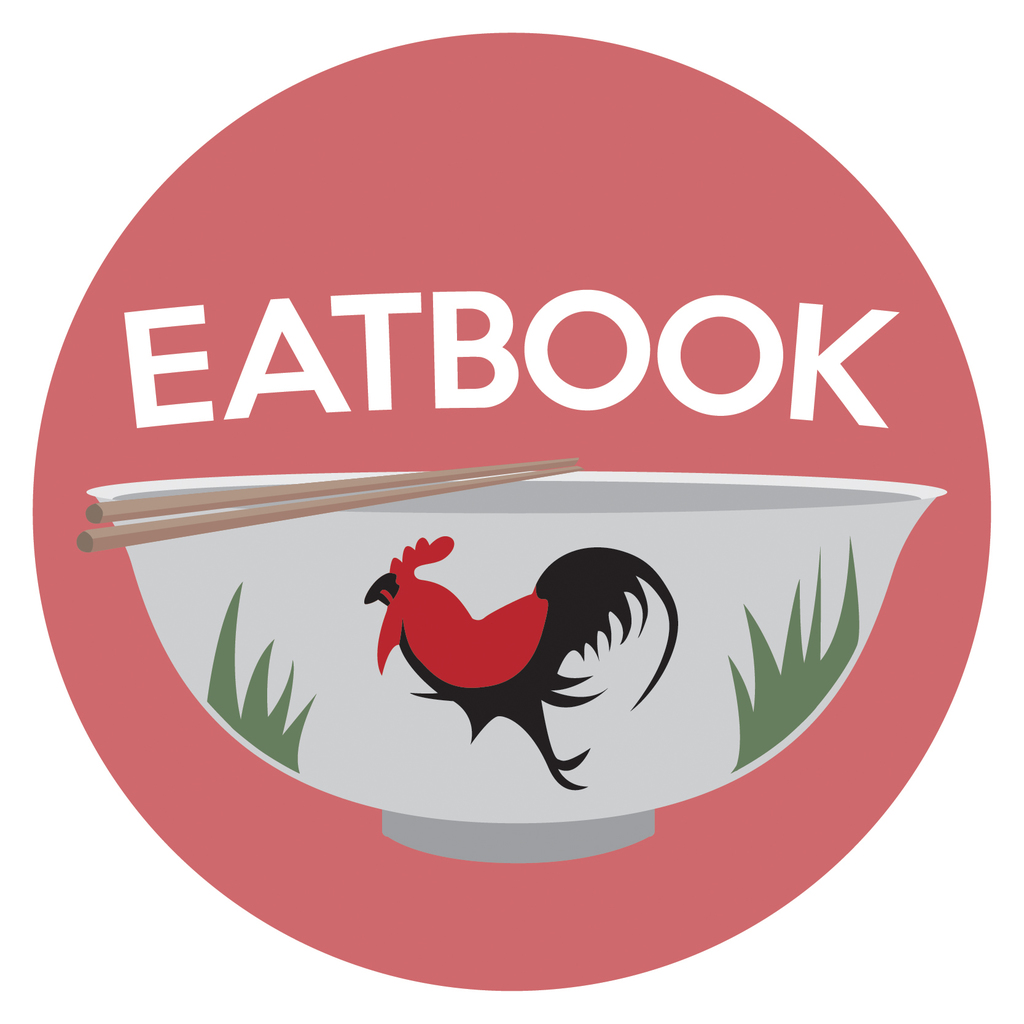 Drop us your email so you won't miss the latest news.