Spicy Thai – Thai Cafe keeps dishes close to their roots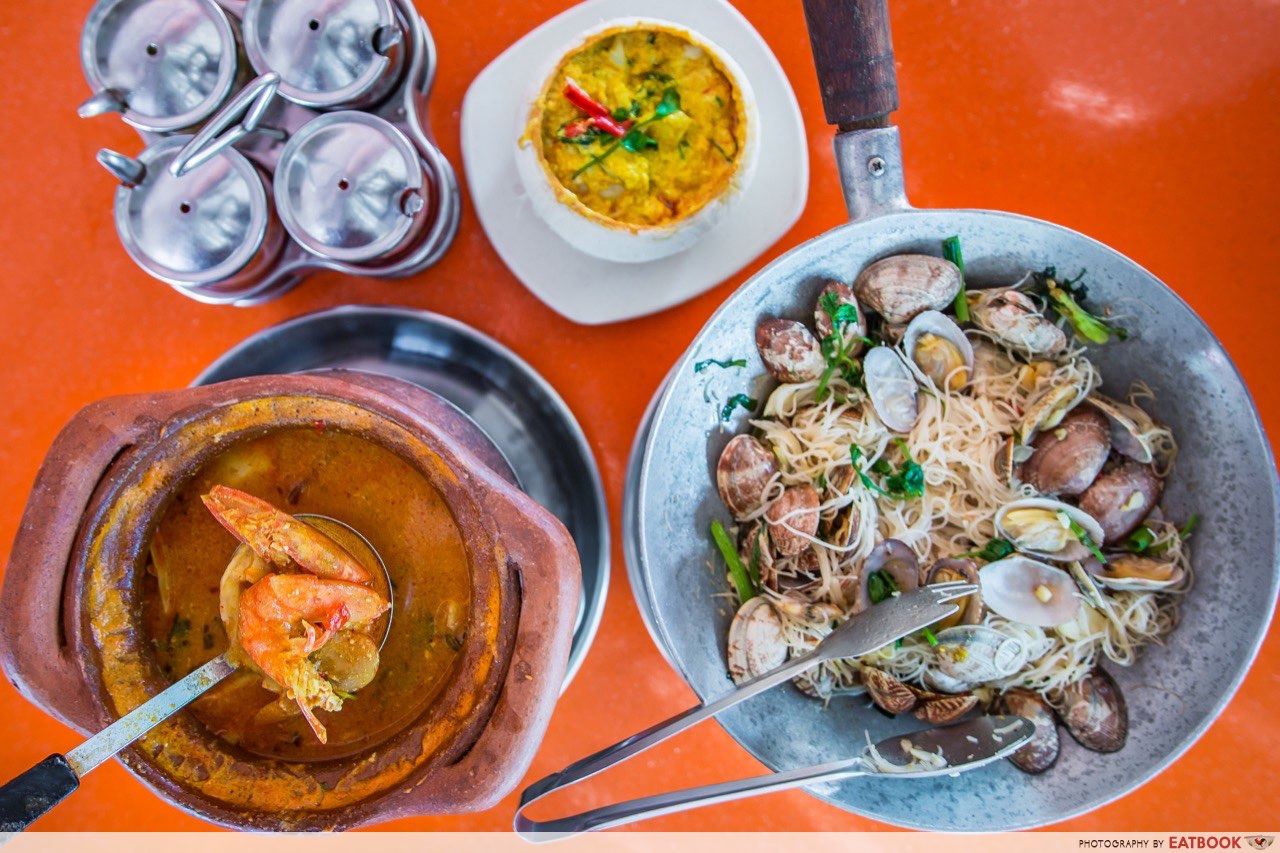 Last Christmas, I gave my waistline away when I spent a week in Bangkok. I inhaled bowls of boat noodles, spluttered over several tom yums, and had enough cups of coconut ice-cream from a variety of places to know I like mine out of the husk best.
But for some reason, I lose that desire to try new Thai food places when I'm in Singapore and always stick to the same Thai eatery when cravings strike. It's somewhere I've gotten so comfortable at that I don't bother trying new places anymore, which is a shame because had I ventured out I would've found Spicy Thai – Thai Cafe earlier.
Food at Spicy Thai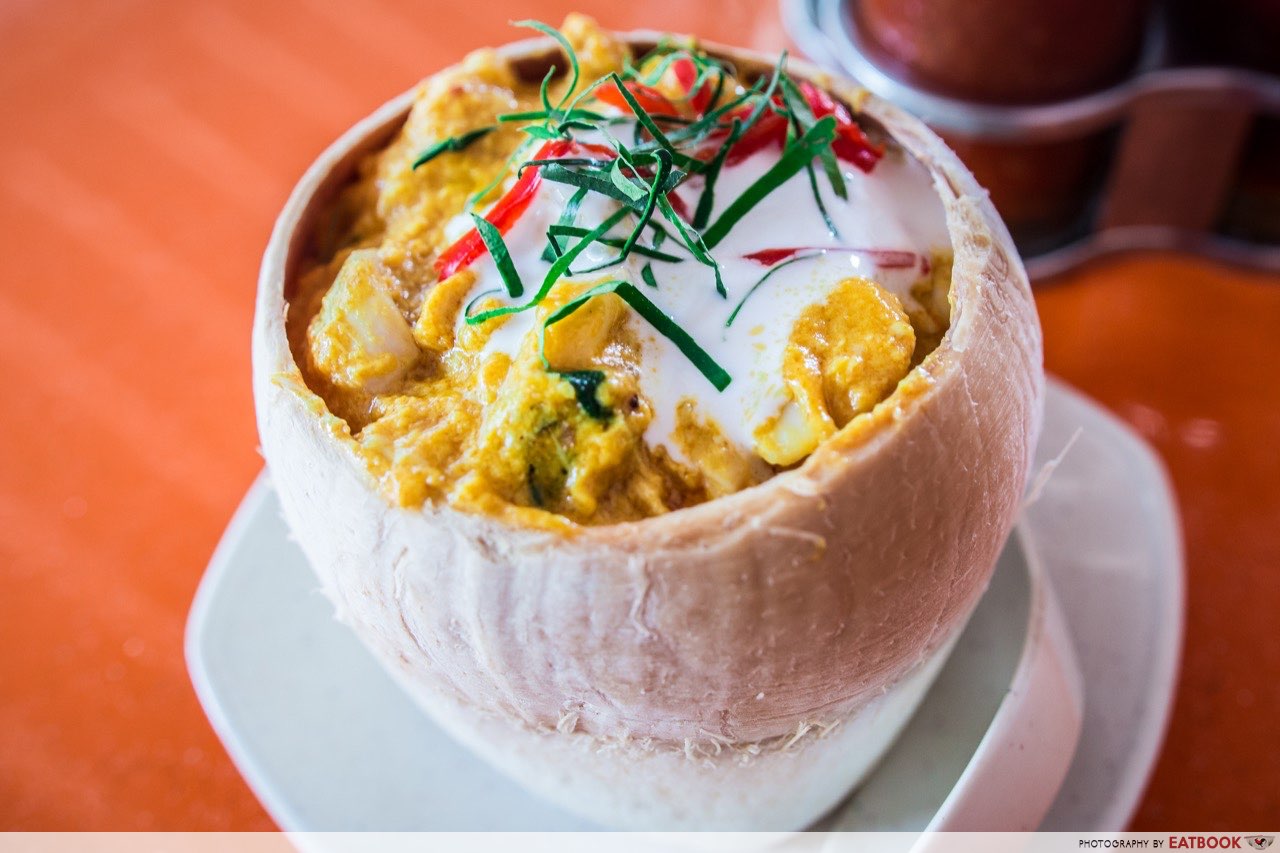 We slid into our seats and flipped through a menu that had the size and thickness of a textbook. I got Hommok ($18), a Thai-style otah served in a coconut topped with spices and laced with squid, to kick off the meal.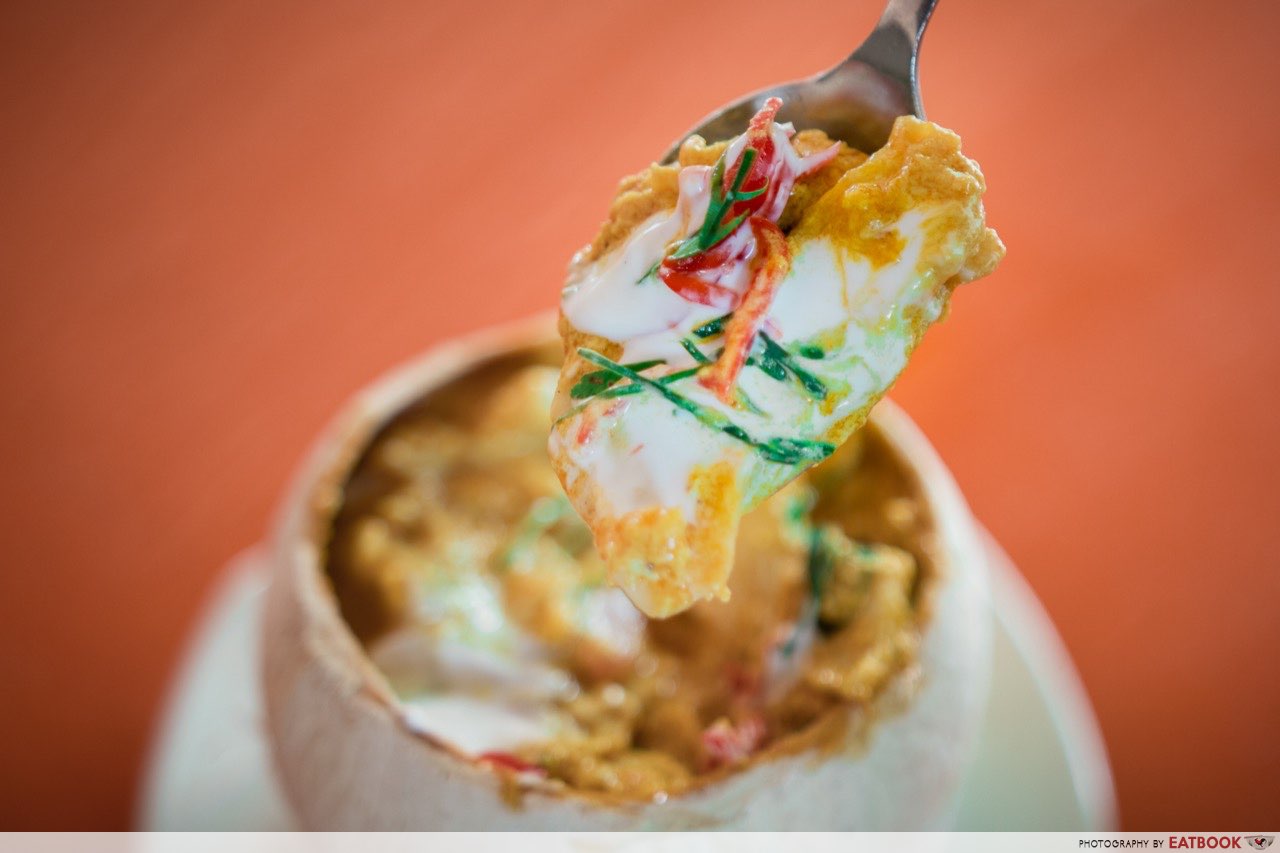 If you've always shied away from Thai cuisine for fear of suffering from third-degree chilli burns, you'd be glad to know this won't treat you like that. It's a creamy, coconutty concoction that would go really well with a bowl of jasmine rice. The addition of coconut slices helped to keep it light and enhanced the sweeter flavours of the dish.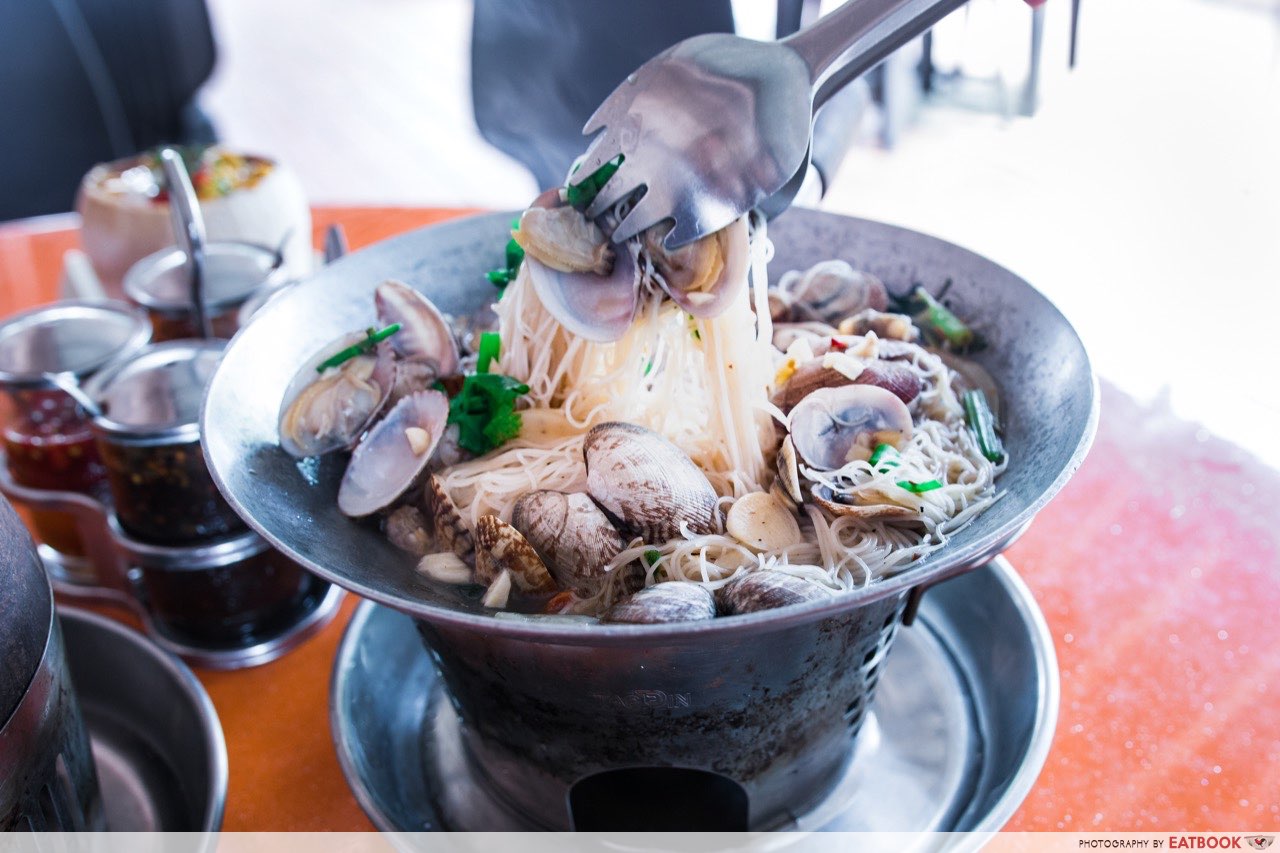 Lala Beehoon ($18) had the rice noodles soaking up peppery, briny broth, so every slurp was one of satisfaction.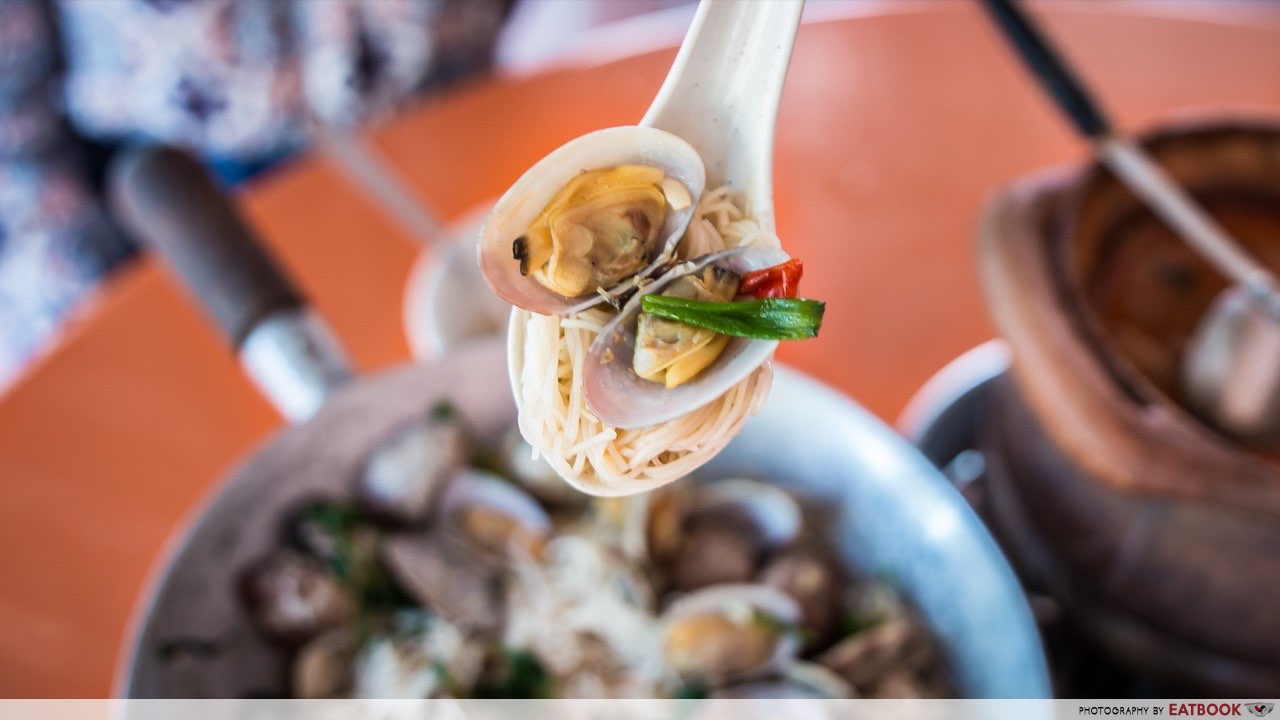 The clams were fresh and plump and there's enough of the shellfish to have one with every bite of bee hoon.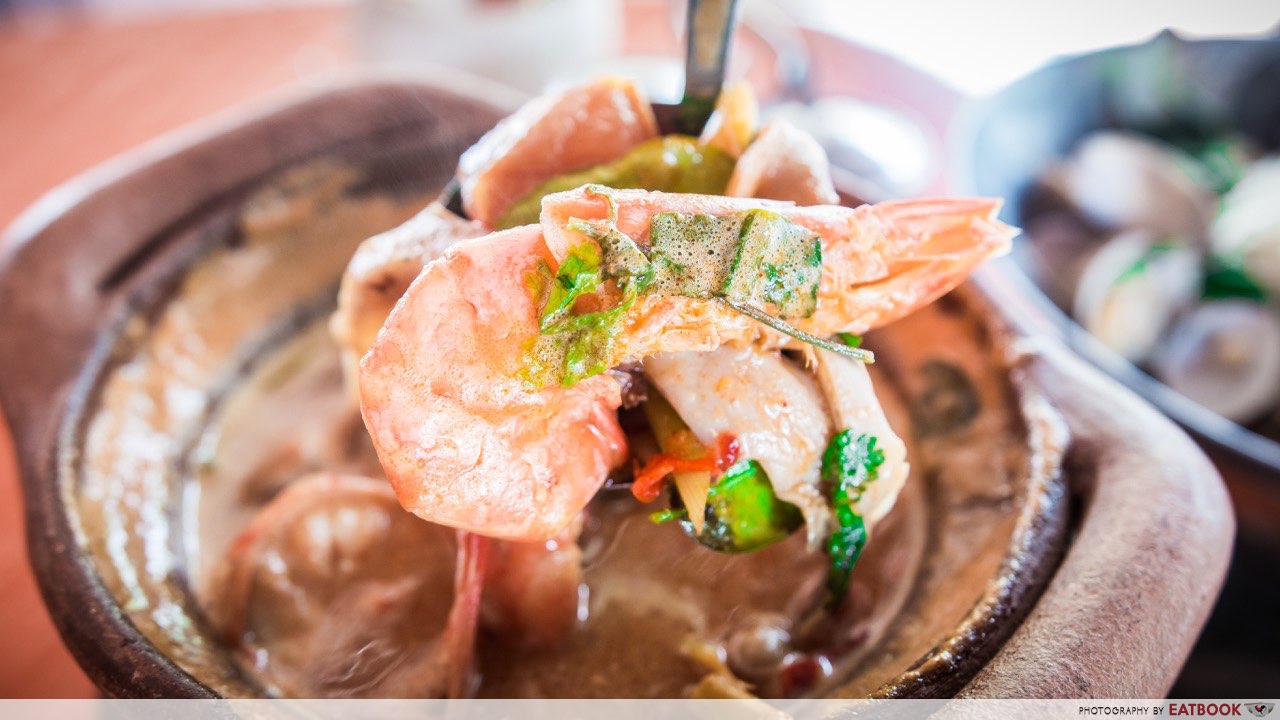 You know what they say: tom yum or it don't count. No Thai meal is complete till you've had the fiery soup, so we got Coconut Milk Tom Yam Soup ($18). The milk helped to soften the stinging blow of spiciness and thickened the soup, allowing the flavour of lemongrass and lime to be more apparent.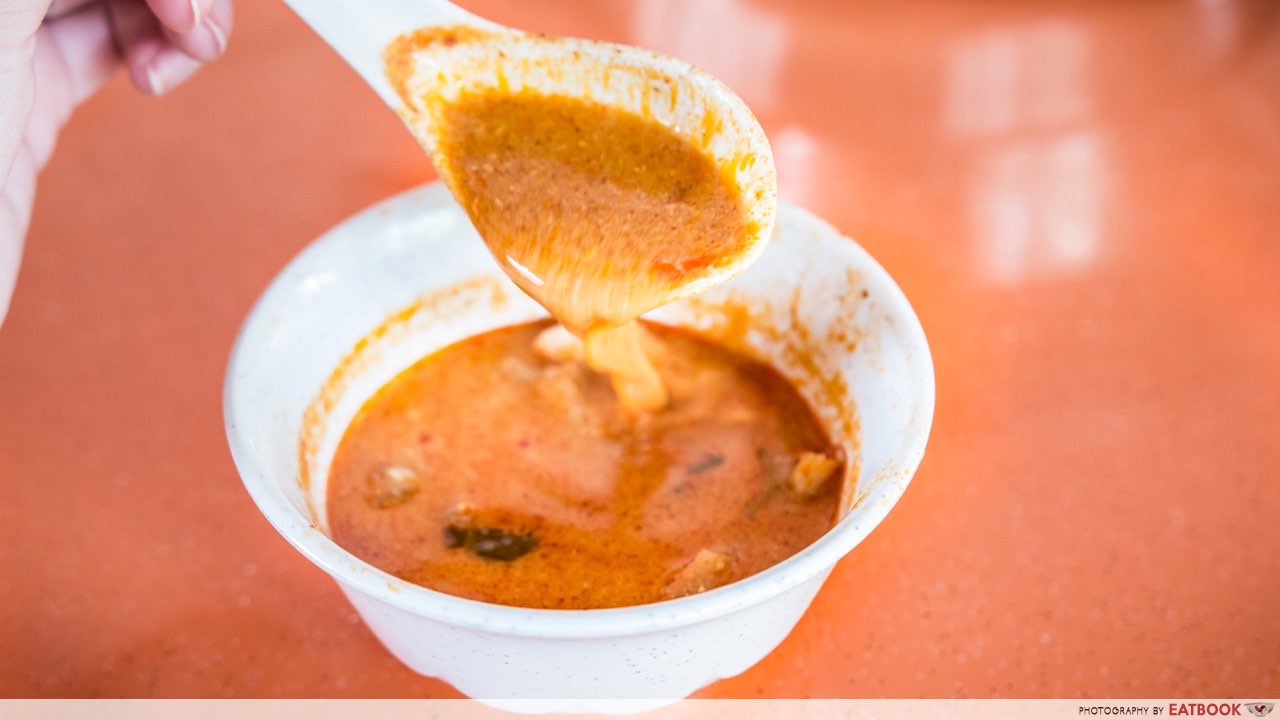 In the pot, you get about three to four crunchy prawns, mussels and other seafood in the soup. This would be great for sharing with friends – the two of us struggled to finish everything.
Ambience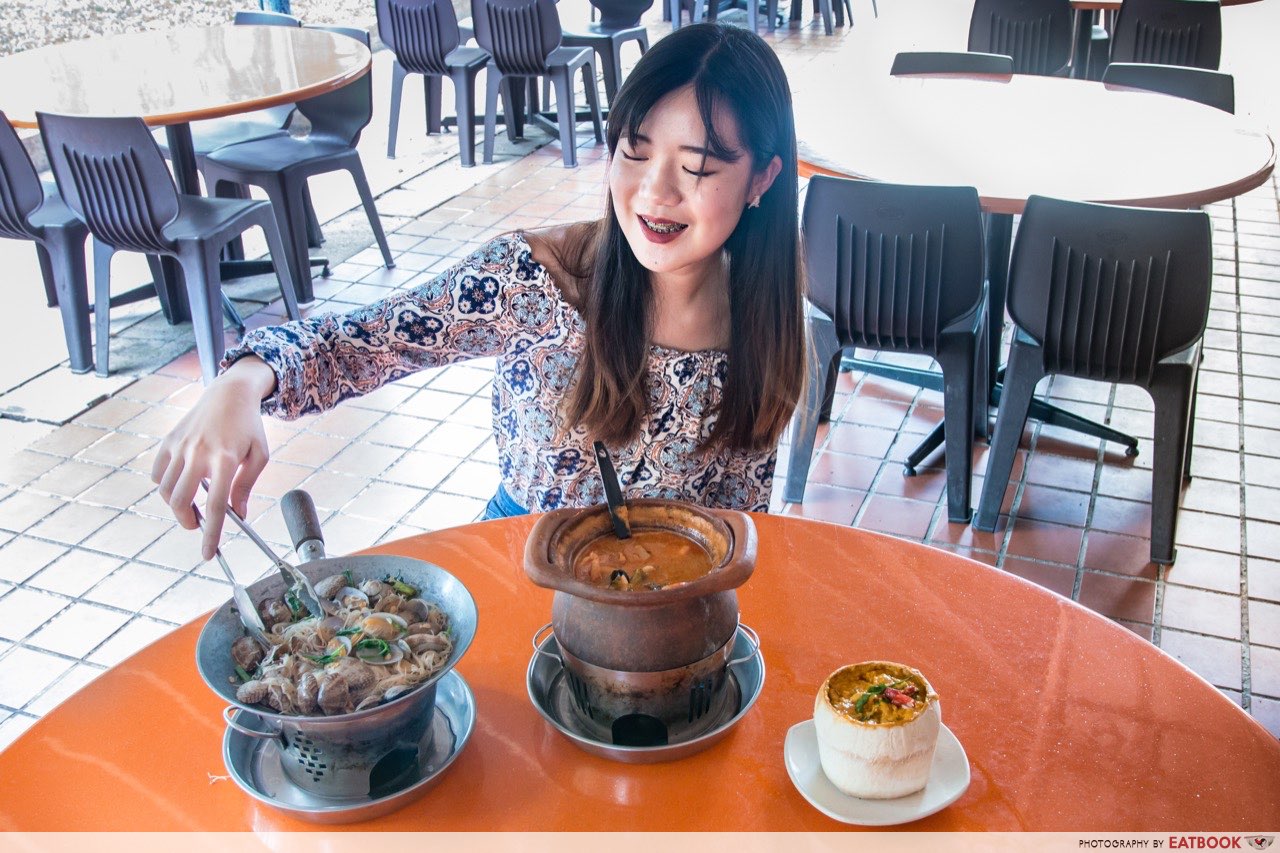 A casual eatery with the option of air-conditioned or alfresco seating, Spicy Thai is somewhere I can see myself returning to when I want a Thai meal prepared with finesse. We sat outside and there were enough fans to keep us cool even as we consumed the hot and spicy food, and we liked the chill vibes that the outdoor garden gave us.
The verdict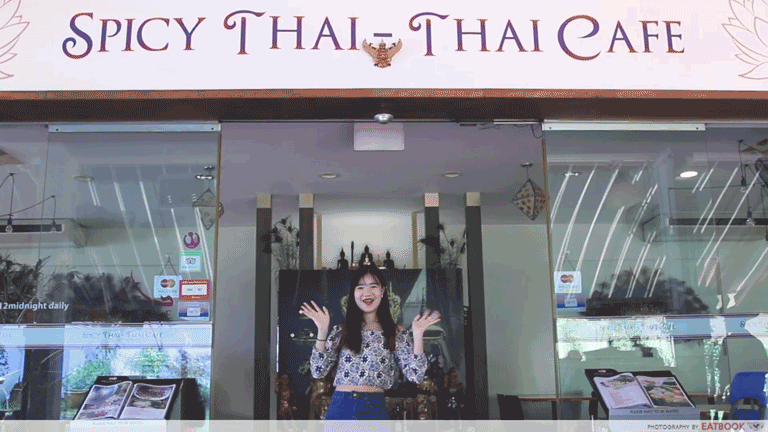 The dishes at Spicy Thai can be a little pricey especially for their serving size. But I think it's worth what you pay since you are getting an adequate amount of fresh seafood. If you want a break from Thai food at kopitiams, you can hit them up.  Besides, it'll cost less than a plane ticket to Bangkok!
This is an independent review by Eatbook.sg.
Summary
Pros
– Dishes are executed well
– No GST or service charge
Cons
– Expensive
Recommended Dishes: Lala Beehoon ($18), Hommok ($18), Coconut Milk Tom Yam Soup ($18)
Operating Hours:
Daily 11am to 12am
Tel:
6747 8558
Address: Block 115 Aljunied Avenue 2, #01-35, Singapore 380115