Springleaf Prata now has currywurst prata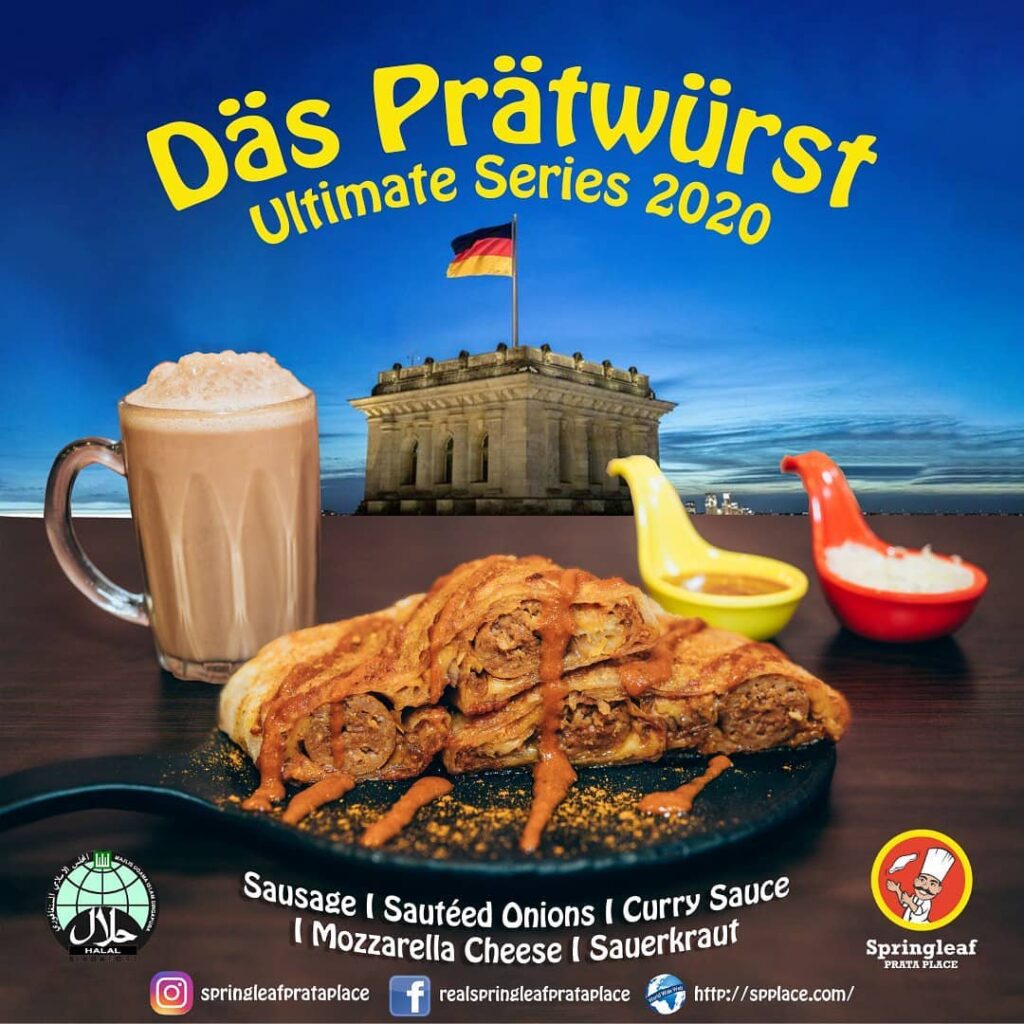 Image credit: Springleaf Prata Place
Springleaf Prata Place has just levelled up their offerings with the latest addition to the prata house's Ultimate Series ─ German Sausage Prata.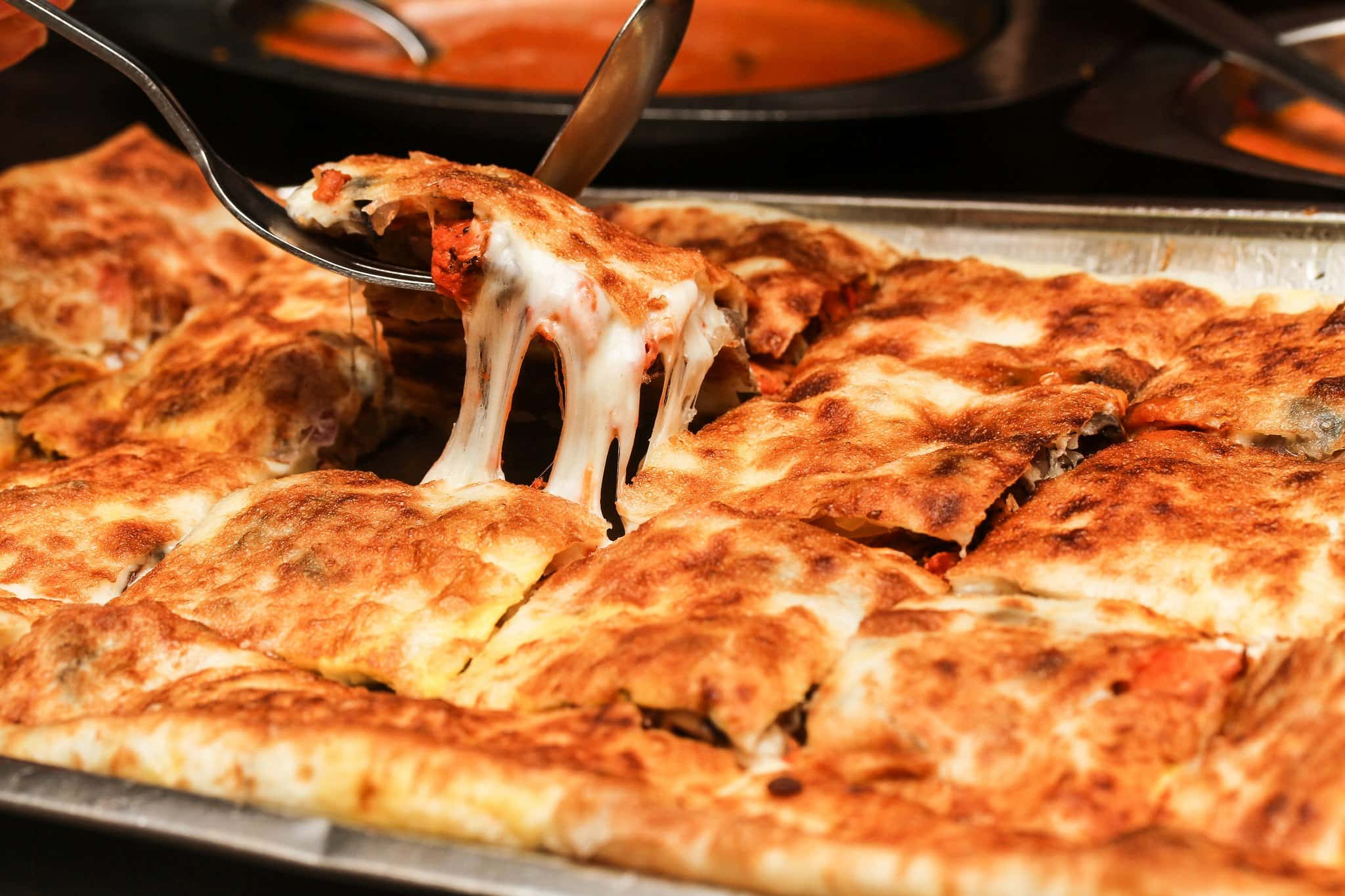 Image credit: Springleaf Prata Place
11 Food Places In The West For EOY Gatherings Including A HK Cafe That Opens Till 2am
Springleaf Prata Place is an iconic air-conditioned supper spot for many, offering local Indian food with a unique spin. They are particularly known for their Ultimate Series, which is a collection of trendy creations including the Plaster Blaster ($5) ─ their interpretation of the classic Eggs Benedict. The German Sausage Prata is the latest installation of this series. 
10 Unique Prata Flavours In Singapore You May Not Have Tried Before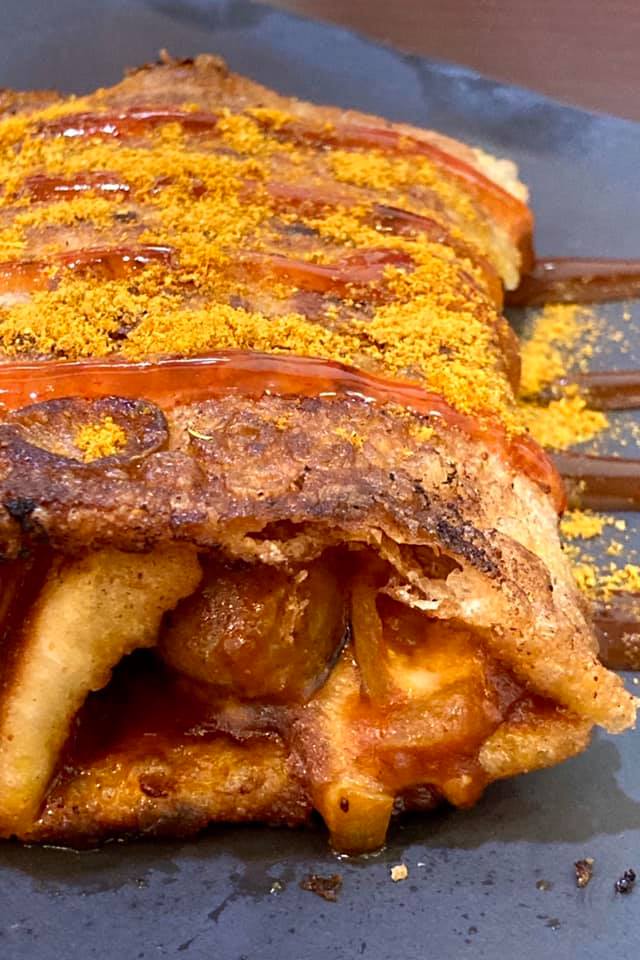 Image credit: @Gerard Tan
Coined Däs Prätwürst (a pun on prata and bratwurst), this dish is inspired by the quintessential German street food ─ currywurst, which is essentially fried sausage bathed in spiced curry ketchup and topped with curry powder
Springleaf Prata Place has combined the humble prata with a homemade chicken sausage, sautéed onions, curry sauce and mozzarella cheese. To make it even more decadent, the creation is served sprinkled with more curry powder and topped with sweet and tangy sauerkraut (European fermented cabbage). If GoGo Frank's sausage prata was your go-to in Takashimaya Food Hall once upon a time, we think you're going to love this upgrade!
Takashimaya Food Hall Guide: 21 Food Places Including Cheap Japanese Desserts, Okonomiyaki, And Set Meals In Orchard
As part of its launch, you can enjoy the Däs Prätwürst with a complimentary teh tarik for $8.90. Do note that this promotion is only running for a limited time. Däs Prätwürst is available at all Springleaf Prata Place outlets. 
12 Best Prata Places in Singapore Worth Sacrificing Your Diet For
Do check out our list of best prata places in Singapore. Otherwise, head over to our review on UBI 350 Crispy Prata for $0.80 crispy prata!
UBI 350 Crispy Prata: Must-Try Super Crispy Prata For Only $0.80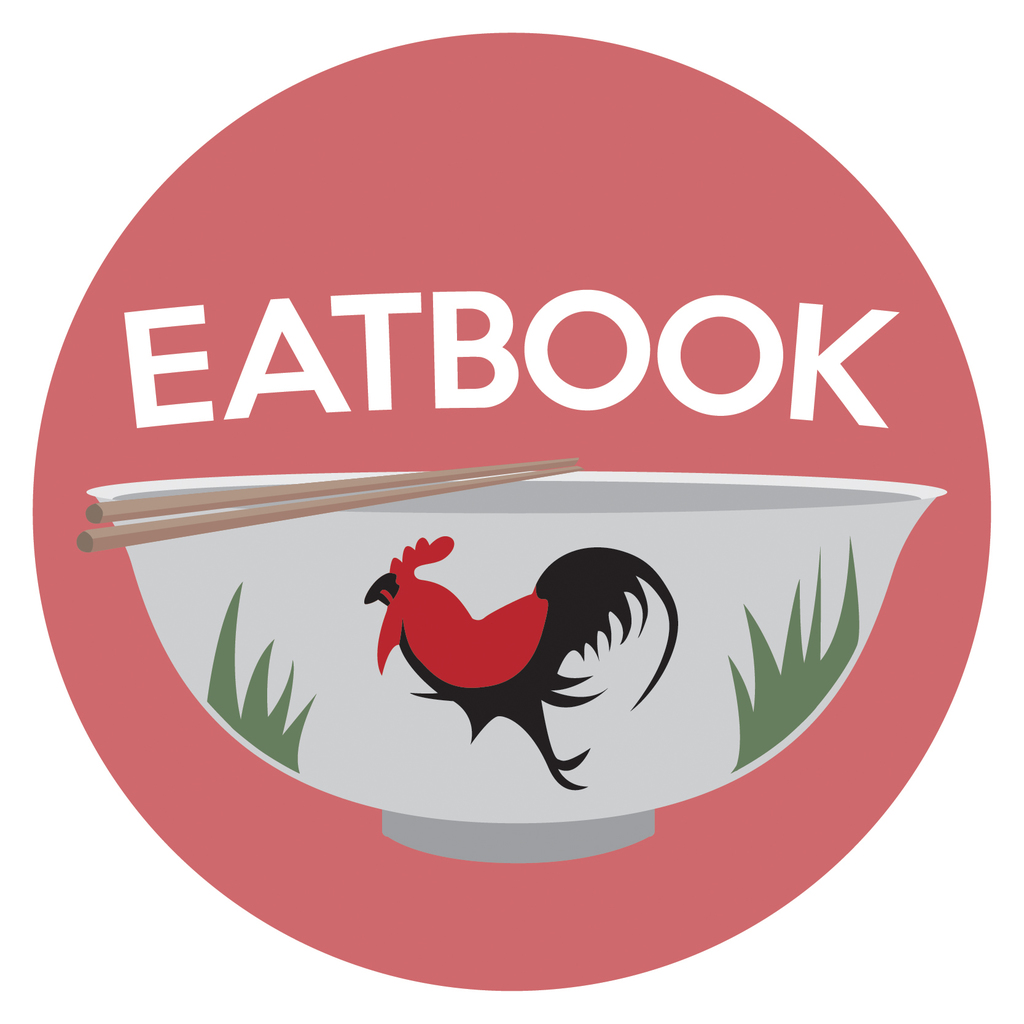 Drop us your email so you won't miss the latest news.