---
Takashimaya Food Hall Guide
---
Takashimaya Shopping Centre will always have a place in every '90s kid's heart. Tenderly known as 'Taka', the iconic mall has remained a beloved spot for shoppers ever since its opening in 1993. Situated at Orchard Road and accessible from both Somerset MRT Station and Orchard MRT Station, Takashimaya pretty much has everything: a Cold Storage, a Kinokuniya book store, a huge variety of shops from luxury retail to home appliances, and even a baking school. When it comes to food options, Takashimaya has a huge selection from cafes and restaurants to kiosks and food court stalls, but this list will mostly focus on Takashimaya's iconic and sprawling Takashimaya Food Hall at Basement 2.
---
What to eat at Takashimaya Food Hall
---
Takashimaya Food Hall is situated at Basement 2 of the building and has long been a pit stop for locals and visitors looking for imported Japanese food gifts or just a quick Japanese meal. A variety of bakeries, street food kiosks and ice cream joints are also clustered here.
Here are 24 of our favourite restaurants, food-court stalls and kiosks at the Takashimaya Food Hall.
---
1. Baikohken
---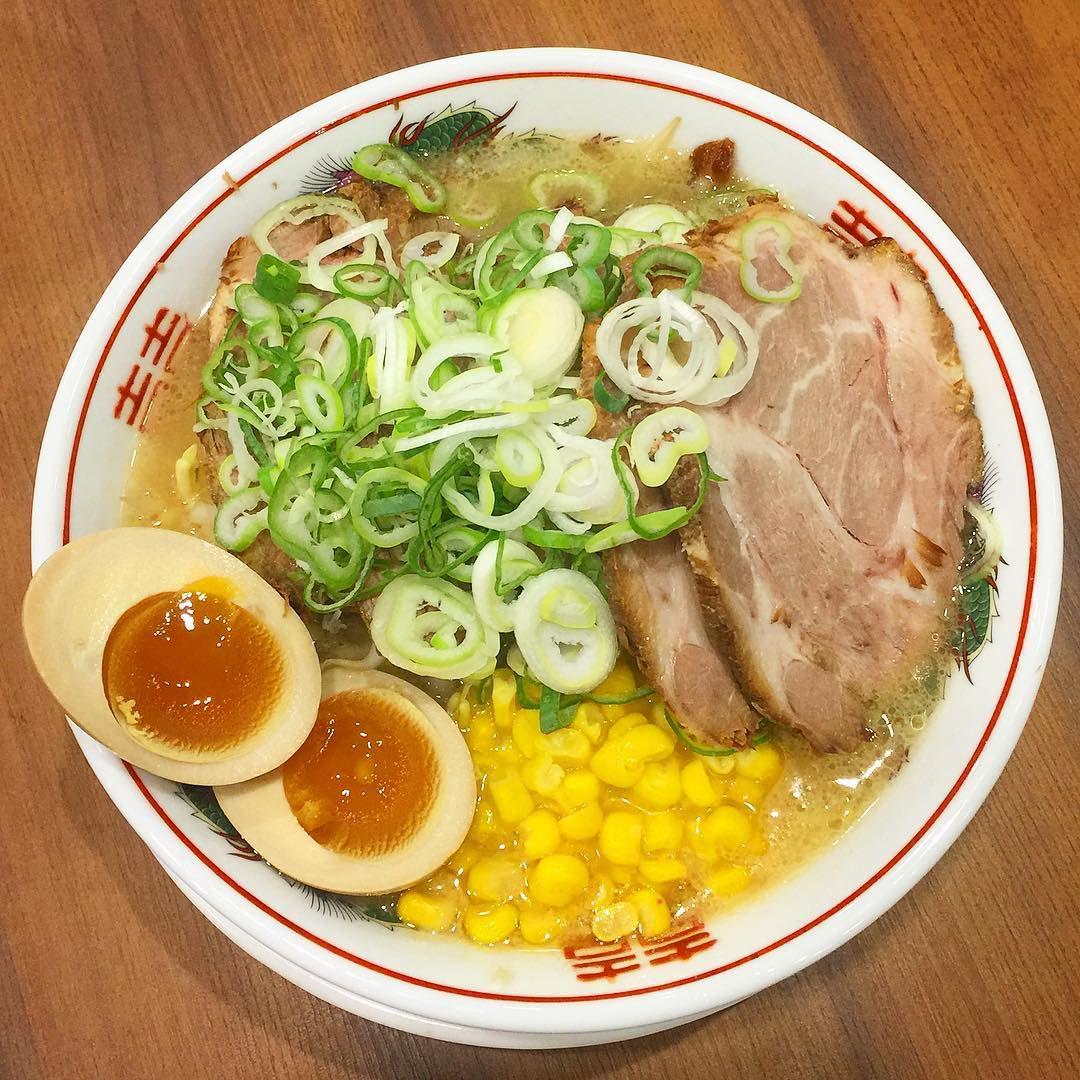 Image credit: @regzuna_reggie
Known for winning the prestigious Asahikawa Ramen Award for their outlets in Japan, Baikohken is one of the very first Japanese ramen imports to come to Singapore. Their menu is straightforward featuring all the works from Shoyu Ramen ($13.50) and Shio Ramen ($13.50) to the more jazzy shop-exclusive Tantanmen ($19). Each bowl comes with a serving of chashu, bamboo shoots, and spring onions with numerous add-on options including naruto (Japanese fish cake) and seaweed. If you're a kid or simply watching your belt, there's a half-portion available at approximately $3 less than the original. 
Unit number: #B2-01-04
Opening hours: Daily 11am to 8pm
Website
---
2. Tsurukoshi
---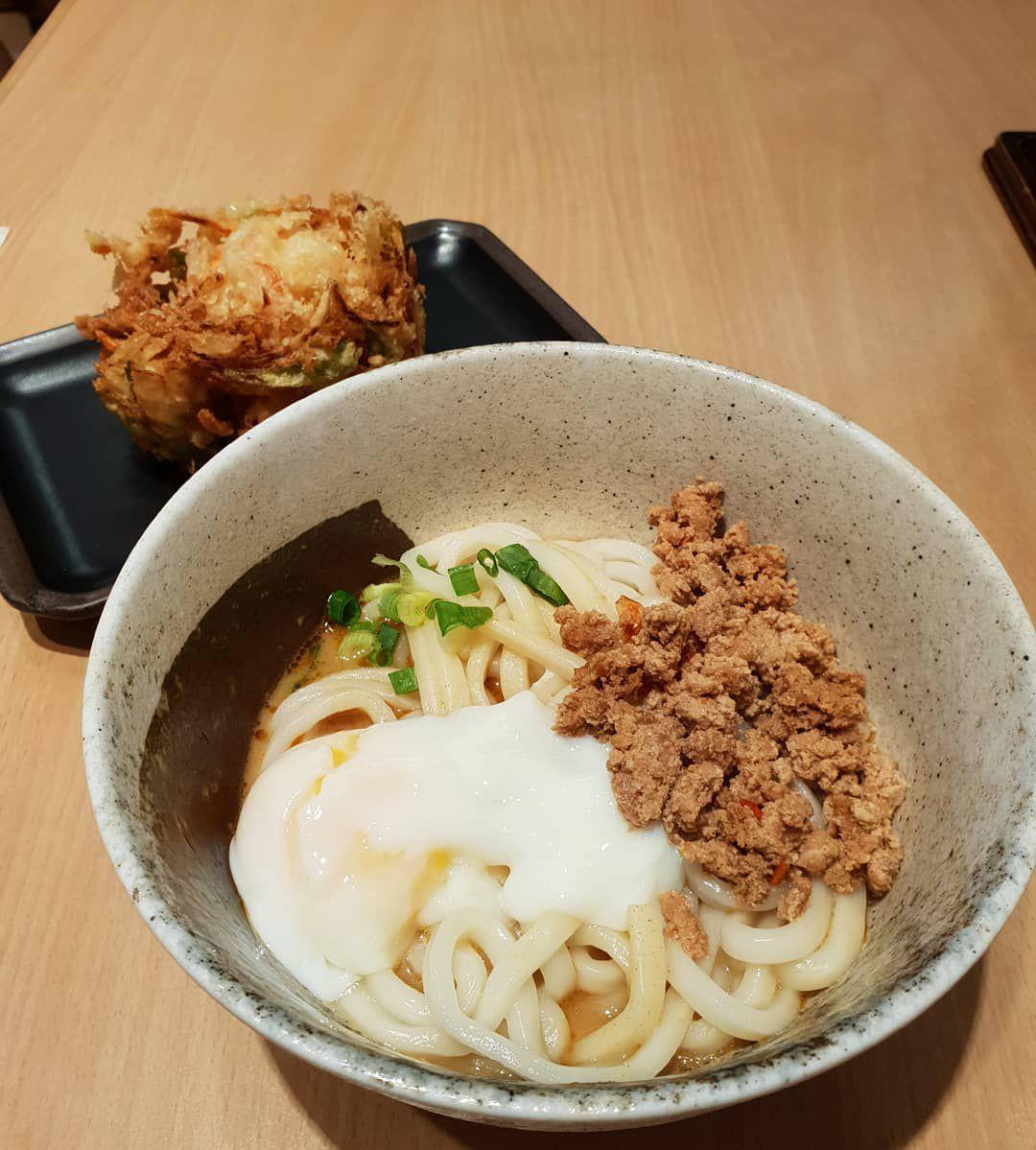 Image credit: @jxuann_
Tsurukoshi is a casual Japanese restaurant with an extensive menu featuring both hot and cold udon, donburi bowls, and a selection of side dishes from chashu to tempura. With over 20 different udon bowls to choose from, including the creamy Tonkotsu Udon ($8.30) and the more piquant Curry Udon ($9), diners will easily be spoilt for choice. While the soup and sauces are pretty standard, customers swear by the noodles which have an elastic texture for extra smooth slurping. Rice sharks should make a beeline for the Ebi Don ($13) and my personal favourite, Tendon ($12.50).
Unit number: #B2-01/02/03
Opening hours: Daily 11am to 8pm
Website
---
3. Shiseido Parlour
---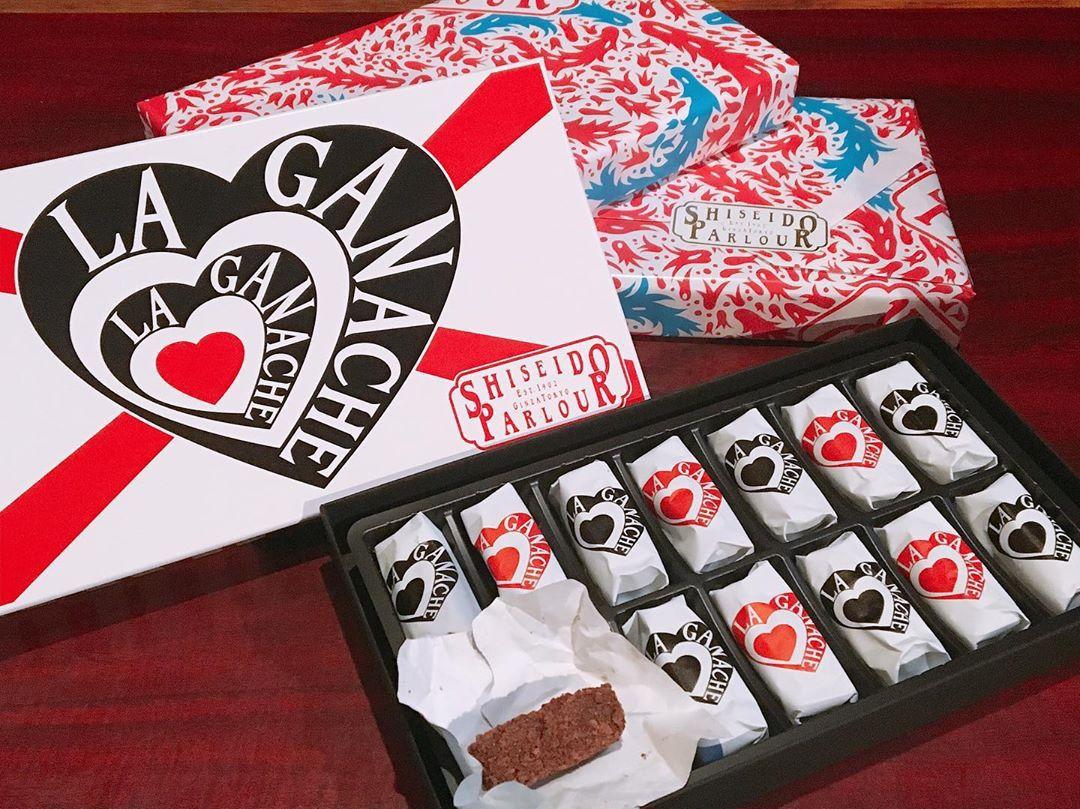 |
Image credit: @sweets_bar_ange
Not to be confused with the famous skincare giant, Shiseido Parlour is a deluxe confectionery brand. First starting out as a soda and ice cream maker in Ginza, Shiseido Parlour now sells a myriad of desserts, including their best-selling Cheesecake, a cookie-sized morsel baked in an aromatic biscuit base. They don't come cheap though; these little luxuries will set you back $20 for three pieces and $40 for six pieces. Other gorgeous gift boxes include the La Ganache ($28 for 14 pieces, $56 for 28 pieces), bite-sized chocolate crunches, and the Assorted Biscuits ($48). 
Unit number: #B2-207-1-3
Opening hours: Daily 11am to 8pm
Website
---
4. Nakajima Suisan
---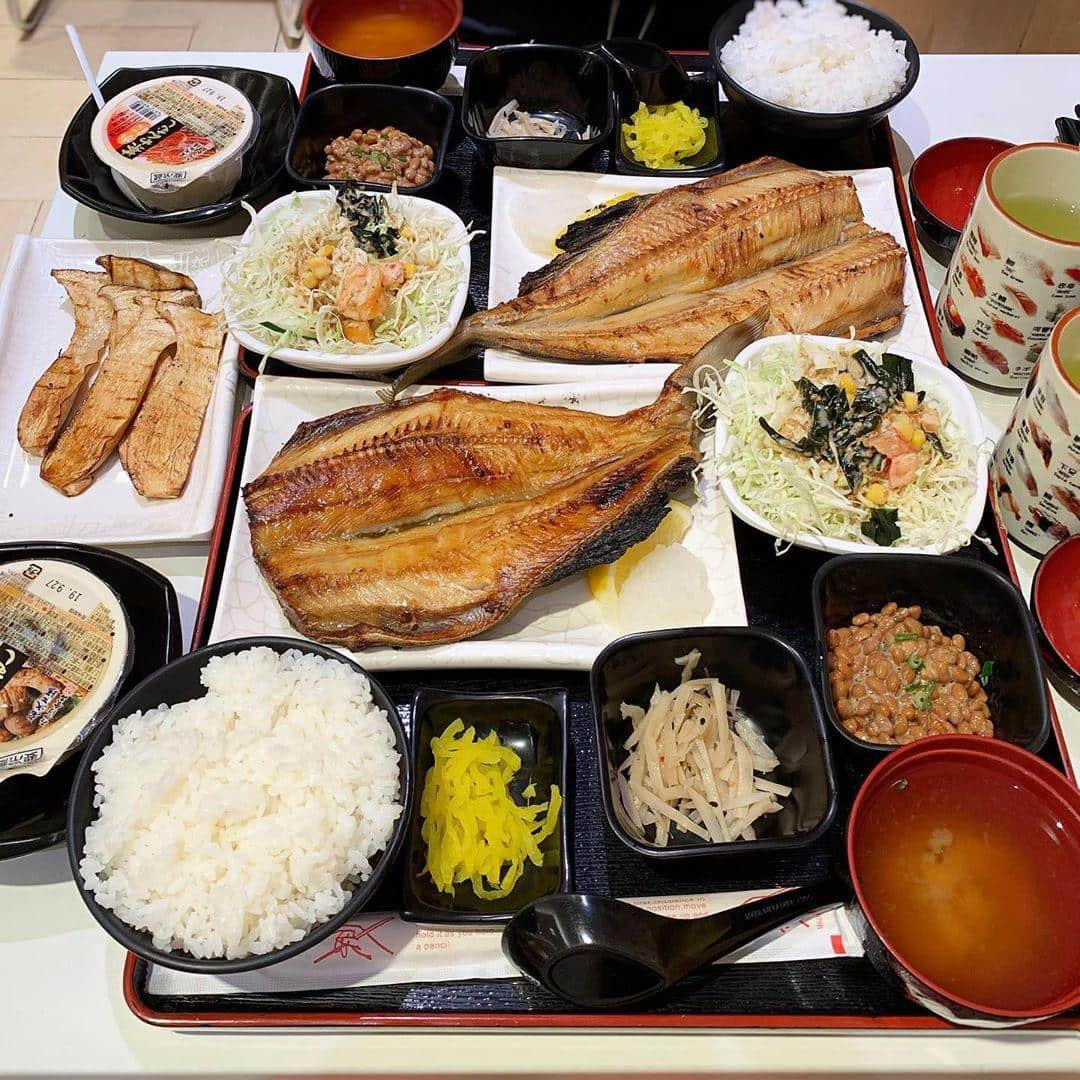 Image credit: @veronicaphua
A Takashimaya hidden gem, Nakajima Suisan Grilled Fish serves up seasonal grilled fish teishoku (Japanese lunch sets) at affordable prices. The Saba Shioyaki Set ($9) is the cheapest of the bunch, coming with rice, pickles salad, miso soup and hot green tea. Other sets include the Grilled Mackerel Mirin Set ($12) as well as the heftier Grilled Red Bream Saikyo Miso Set ($15). Even though the place is crowded every day, the waiting time is short as the service is relatively quick.
Unit number: #B2-01-01
Opening hours: Daily 11am to 8pm
Tel: 96304727 
---
5. Mignon's Steak & Grill
---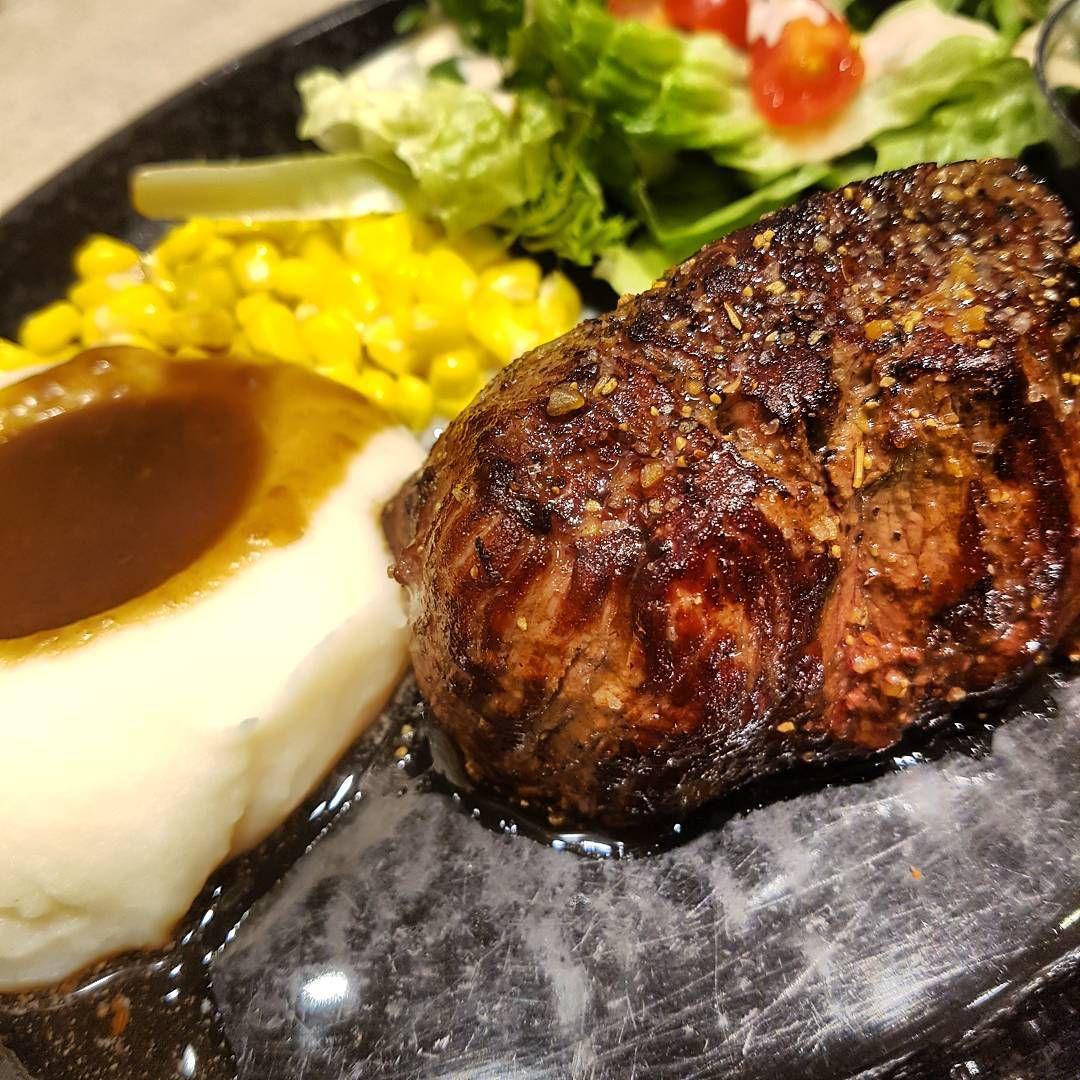 Image credit: @hypedkid
Named after the small and round filet mignon, Mignon's Steak & Grill is a tiny eatery in the corner of the Takashimaya basement that serves fuss-free Western lunch sets at reasonable price points. Don't bother with the fish or chicken options. Instead, go straight for the Filet Mignon ($26.90+) and the Pork Ribs (from $12.90+). The meal comes with a side of sweet corn and salad. For an additional $3, you can also add soup and drinks.
11 Cheap Steaks Under $30++ That Are Mouth-Wateringly Delicious
For more cheap steak joints like this, make sure to check out our guide to cheap steaks under $30++.
Unit number: #B2-04-03
Opening hours: Daily 11am to 8pm
---
6. Minamoto Kitchoan
---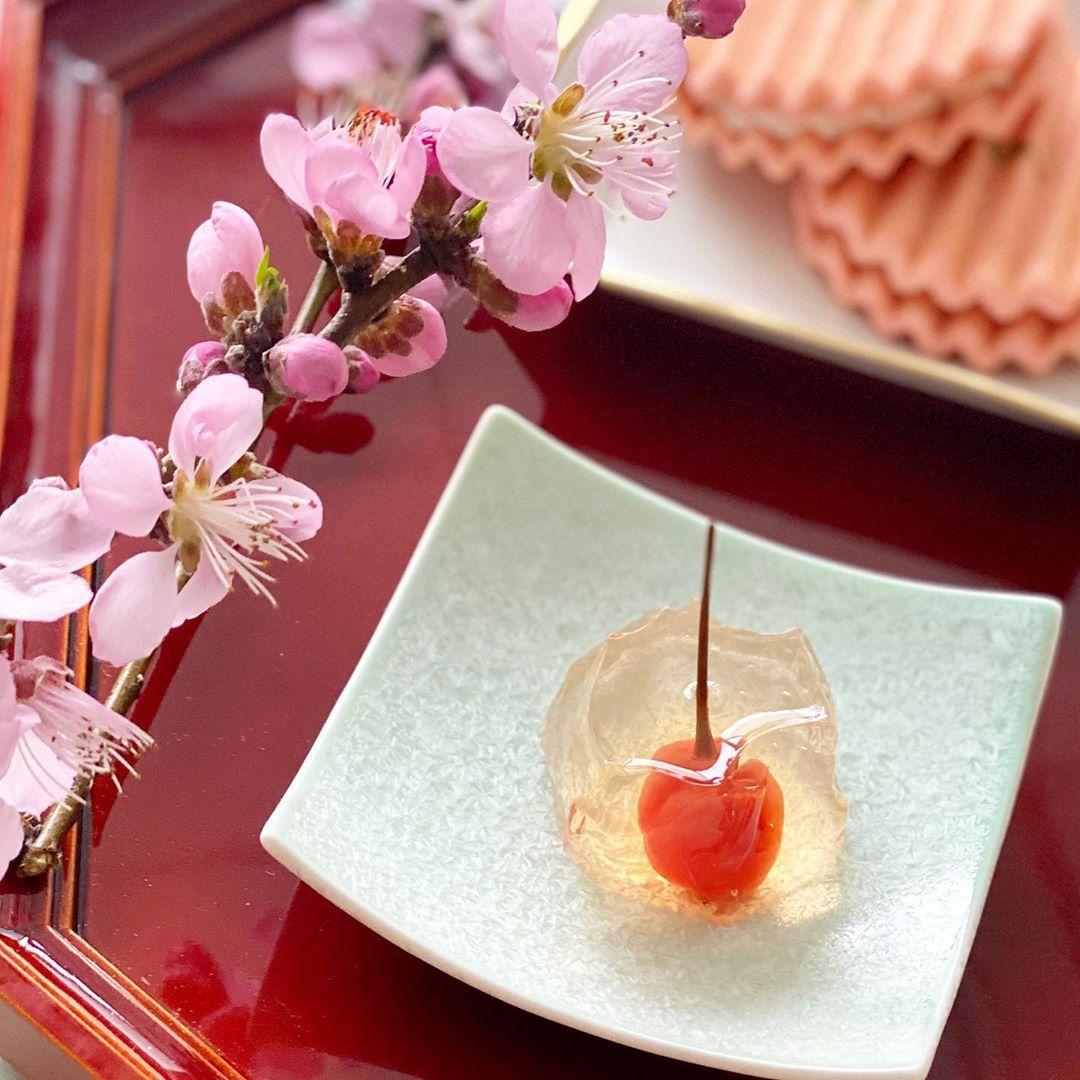 Image credit: @minamoto_kitchoan
Specialising in wagashi, or Japanese confectionery, Minamoto Kitchoan puts an aesthetic spin to regular ol' mochi with their Natural Series, a collection of mochi themed after fresh fruit. While many flavours are seasonal, Strawberry Mochi ($20 for eight pieces) and White Peach Mochi ($20 for eight pieces) are mainstays at the Takashimaya branch. The signature white peach mochi is a bite-sized morsel filled with red bean paste that's flavoured with hakuto, Japanese white peach. Other signatures include the Hanaouto ($32 for six pieces), a see-through sweet and sour jelly with a whole cherry encased inside. If you're just dropping by for just a taste, you can also go for individually packed mochi such as the Kuridaifuku ($3.50) that's filled with red bean paste and a whole chestnut.
Unit number: #B2-06-01
Opening hours: Daily 11am to 8pm
Website
---
7. Modanyaki
---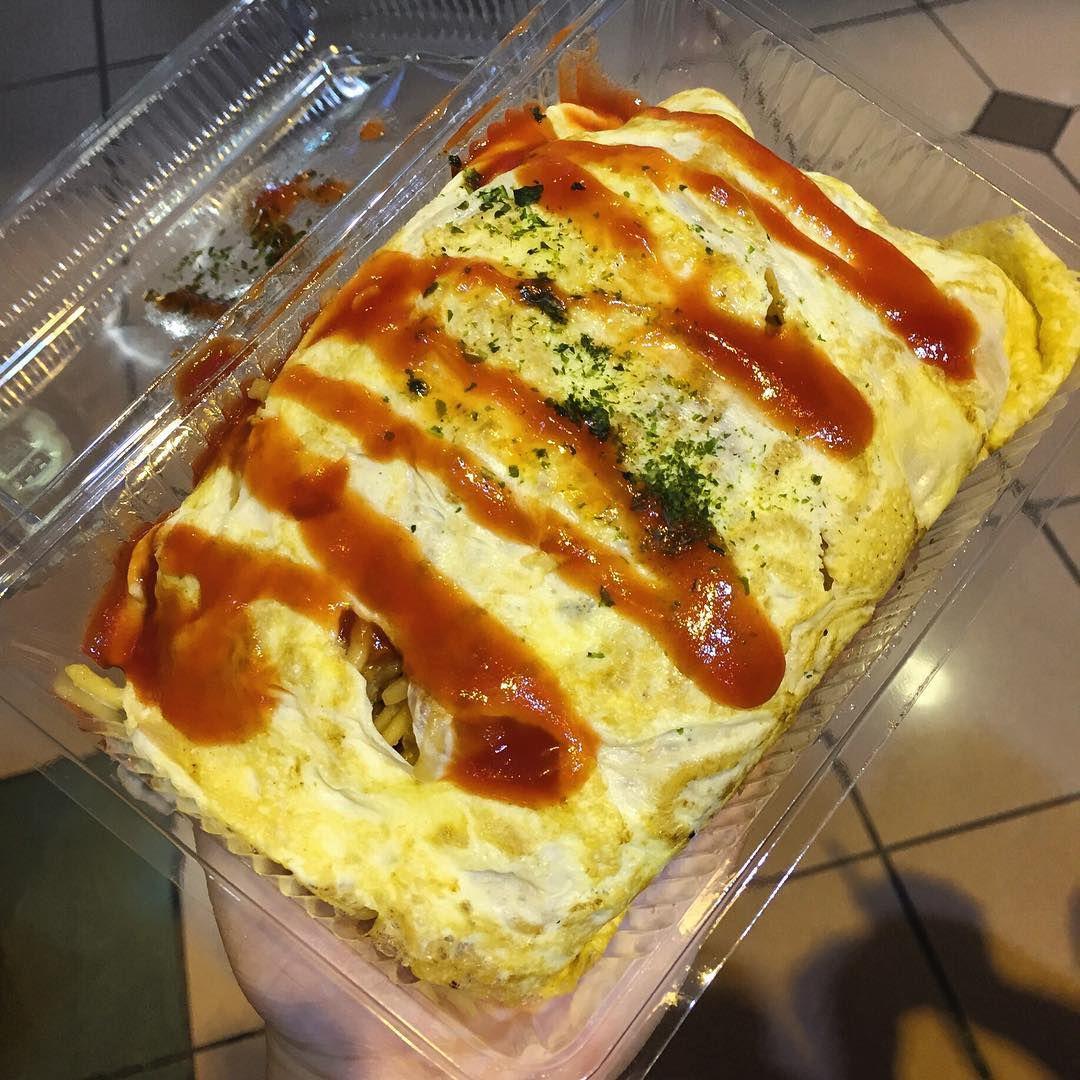 Image credit: @dulcenayeneats

Modanyaki serves up freshly made okonomiyaki, fried yellow noodles that are topped with a variety of spices and sauces. This small store constantly attracts a line for their food, with my favourite being the Omelette Noodle ($3.90). It features a creamy egg omelette hugging a bed of okonomiyaki noodles, slathered with the same moreish okonomiyaki sauce. If you're eating on-the-go, opt for their onigiri that come in flavours such as Beef Yakiniku ($3.80), Unagi ($3.80), Spam ($3) and more. 
Unit number: #B2-07-7-2
Opening hours: Daily 11am to 8pm
---
8. Teppei Syokudo
---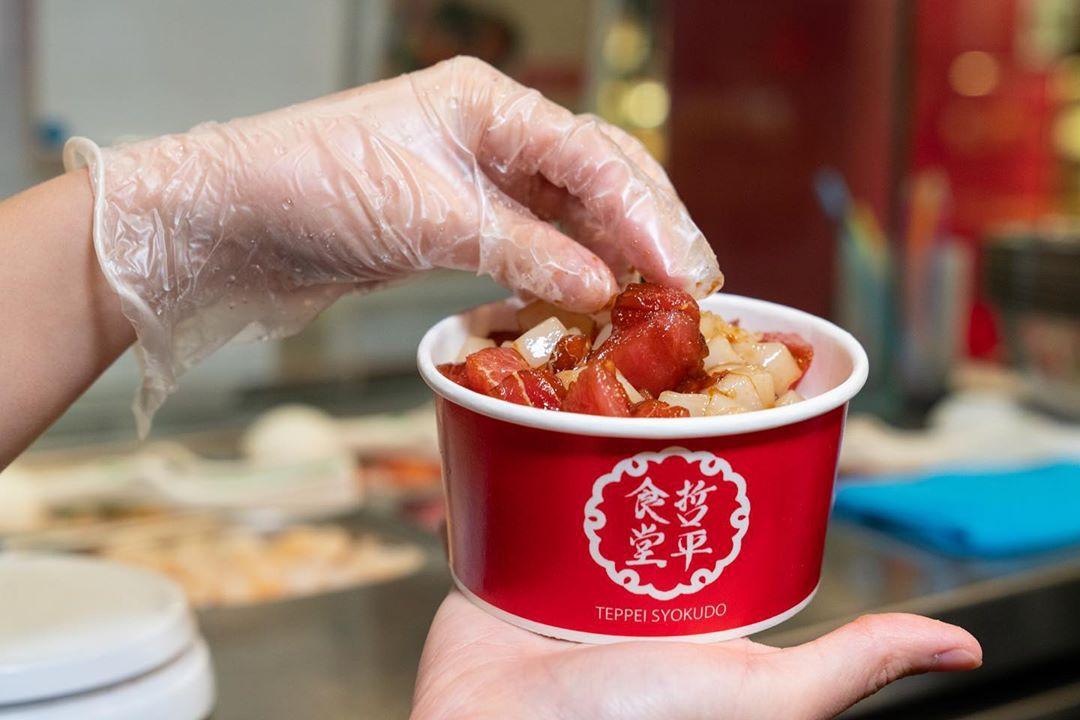 Image credit: @teppeisyokudo
Grab your chirashi don fix at Teppei Syokudo. Their best-selling Kaisendon ($16) comes with a mountain of fresh cubes of salmon and sashimi doused in their signature sauce along with a generous dollop of ikura⁠—all resting on a bed of pearl rice. If you prefer to have your sashimi seared, opt for the Aburi Salmon Don ($16.80) that comes with slices of seared salmon instead. You can also choose to customise your bowl with extra toppings of ikura, scallop, negitoro and sea urchin, priced at $8 each.  For smaller eaters or for those on a budget there's also a Mini Kaisen Don ($12)
Unit number: #B2-07-7-3
Opening hours: Daily 11am to 8pm
Website
---
9. Yonehachi
---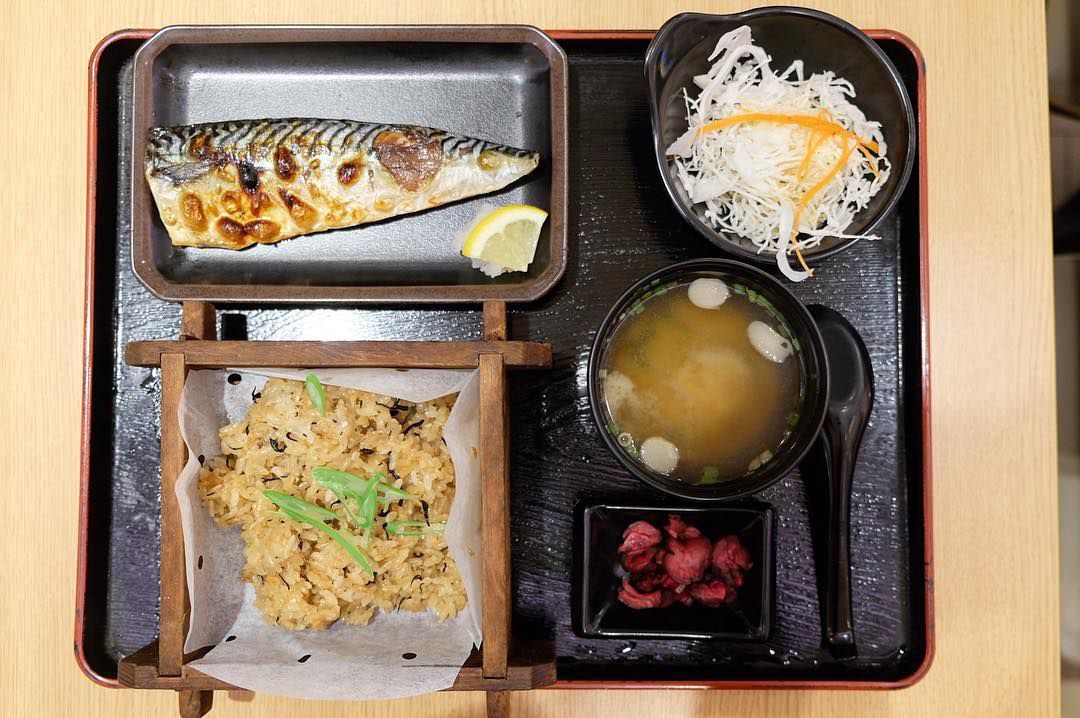 Image credit: @hangry.bear
Yonehachi is a one-of-a-kind restaurant serving up okowa, a glutinous rice dish that comes mixed with a variety of ingredients. The okowa set meals at Yonehachi are reminiscent of the healthier meals found in onsens of Japan, with the cheapest being the Red Bean Okowa ($6.80) that's served with just miso soup and pickles. 
Each okowa set meal comes with a choice of four different flavours: red bean, salmon, chestnut and an extra seasonal option, with the latter three going at a dollar more. It's all pretty affordable, so I recommend you to just go for the full monty Shio Saba Shokado Set Meal with Salmon ($15.90) that comes with four side dishes, miso soup, pickles and a cup of Houji tea. The Black Vinegar Chicken Set (from $15.90) comes with chicken cubes fried with root vegetables, and is apparently the most popular meal at their flagship Japanese branch.  
Unit number: #B2-04-1-2
Opening hours: Daily 11am to 8pm
---
10. Mr Obanyaki
---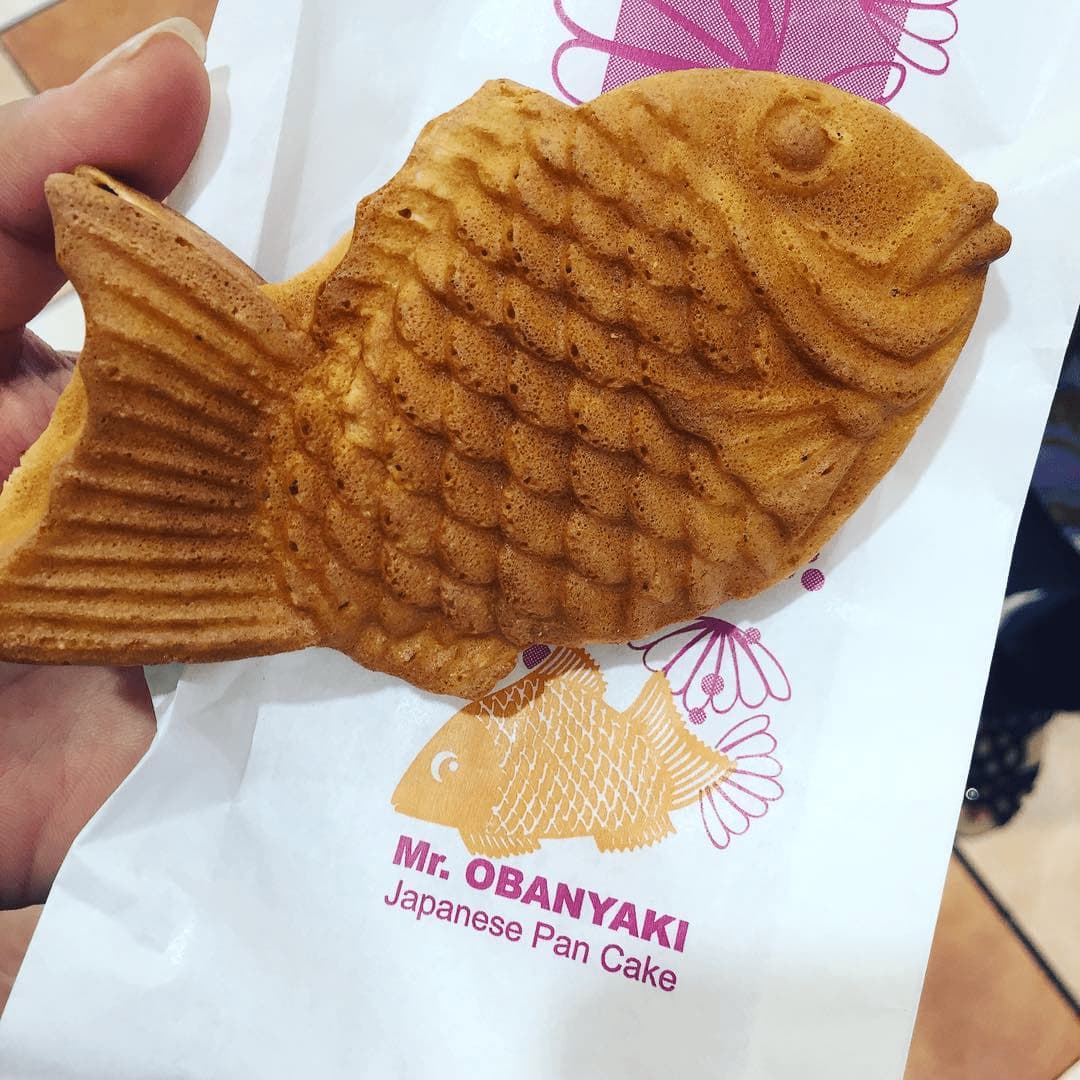 Image credit: @thecupcakeorchard
Mr Obanyaki is known for their taiyaki and obanyaki which are fish-shaped and round pancakes respectively.  Drawing up a long queue is the Red Bean Taiyaki ($1.80) that's generously packed with lightly mashed red beans giving a varied texture. If you're dapao-ing to snack at home, you can heat it up in the toaster to get them crisp again, as the exterior gets slightly mushy after a while. Other popular items include the Kaya Peanut Obanyaki ($1.90) and the Chocolate Taiyaki ($2).
Unit number: #B2-07-8-1
Opening hours: Daily 11am to 8pm
---
11. Romankan Yokohama
---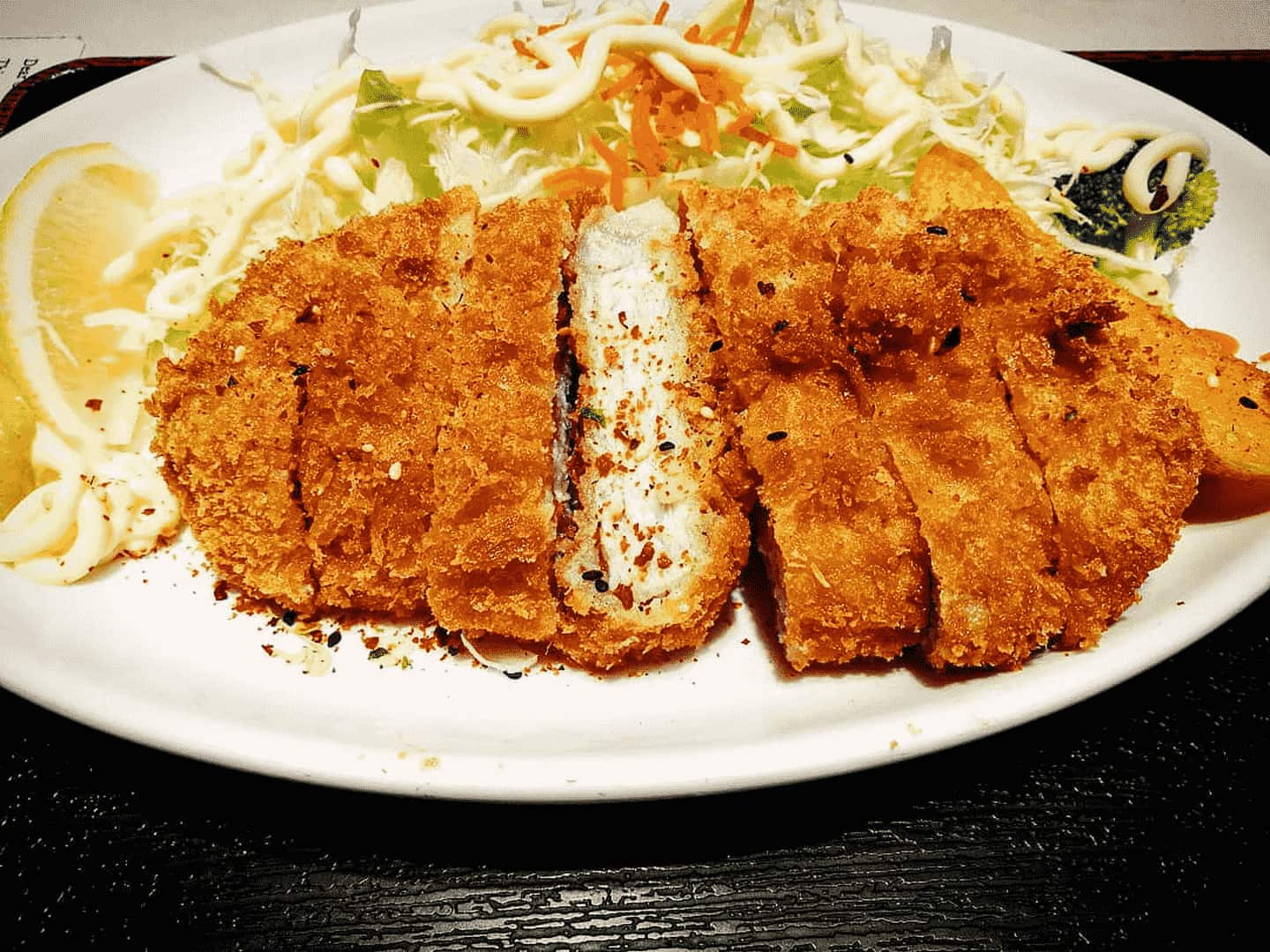 Image credit: @benbenwhiskey
A favourite among those looking for tonkatsu at affordable prices, Romankan Yokohama serves up katsu-based teishoku. Try their signature Rosu Katsu Teisyoku ($15) where you'll get cutlets of fried pork loin, rice, miso soup, and pickles for a comforting meal. Coated with a thin layer of panko, the meat has a nice crispiness that goes well with the meat. For a little more spice, opt for the Katsu Curry Teishyoku ($17) that features the same pork cutlet served with curry sauce and a salad instead of the soup. If you're really pressed for time, pick up one or two of their Pork Cutlet Sandwiches ($3.80) instead. But mind you, these babies sell out really fast. 
Unit number: #B2-04
Opening hours: Daily 11am to 8pm
---
12. Mini One
---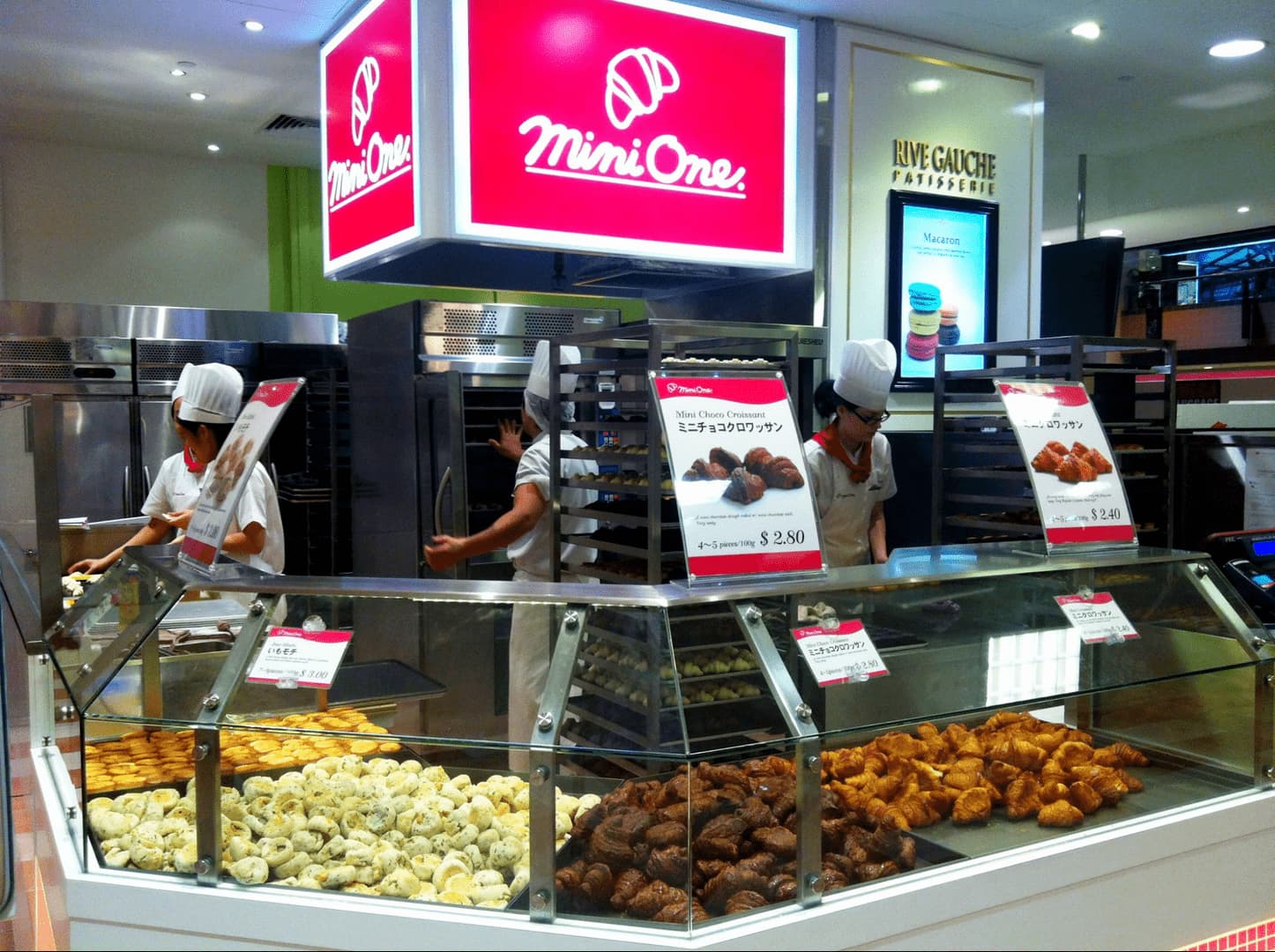 Image credit: Donq Boulangerie Singapore's Facebook page
You might have seen mini croissant kiosks in several Japan travel videos. A must-try when visiting Tokyo, mini croissant kiosks can also be found in Singapore as well. If you're lucky enough to catch them during their baking schedules, you'll be blessed with the aroma of buttery croissants fuming through the front of the Takashimaya food hall. Just like their name implies, Mini One sells miniature croissants that are hard to resist. Soft and fluffy, you can get 100g worth of mini croissants—around four to five pieces—at $3.20. There are two flavours to choose from: the caramelly original and the chocolate. 
Unit number: #B2-07-9-1
Opening hours: Daily 11am to 8pm
---
13. DONQ Boulangerie 
---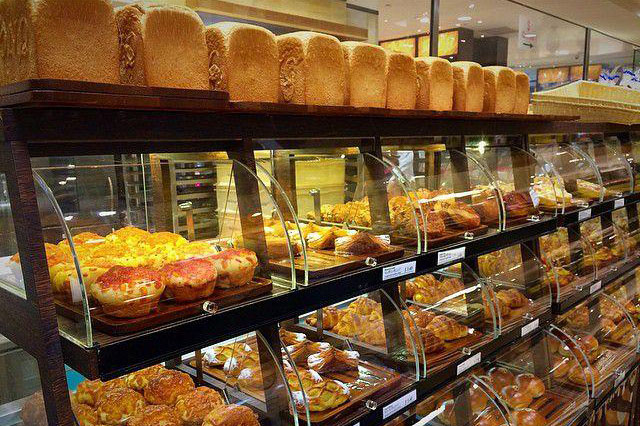 Image credit: @stephyeosf
Hailing from Japan, DONQ Boulangerie is the Japanese bakery of your dreams with the likes of Matcha Melon-pan ($3) that's filled with chocolate cream and Mentai Cheese Cream-pan ($3.30) that's topped with crispy cheese. Their best-seller is the Mentaiko Baguette ($2.40), a solid baguette covered with generous servings of mentaiko. If you're lost on which bread to get, they have a constantly updated list of their top five bestsellers at the bakery. 
Unit number: #B2-03
Opening hours: Daily 11am to 8pm
Website
---
14. Juchheim Baumkuchen
---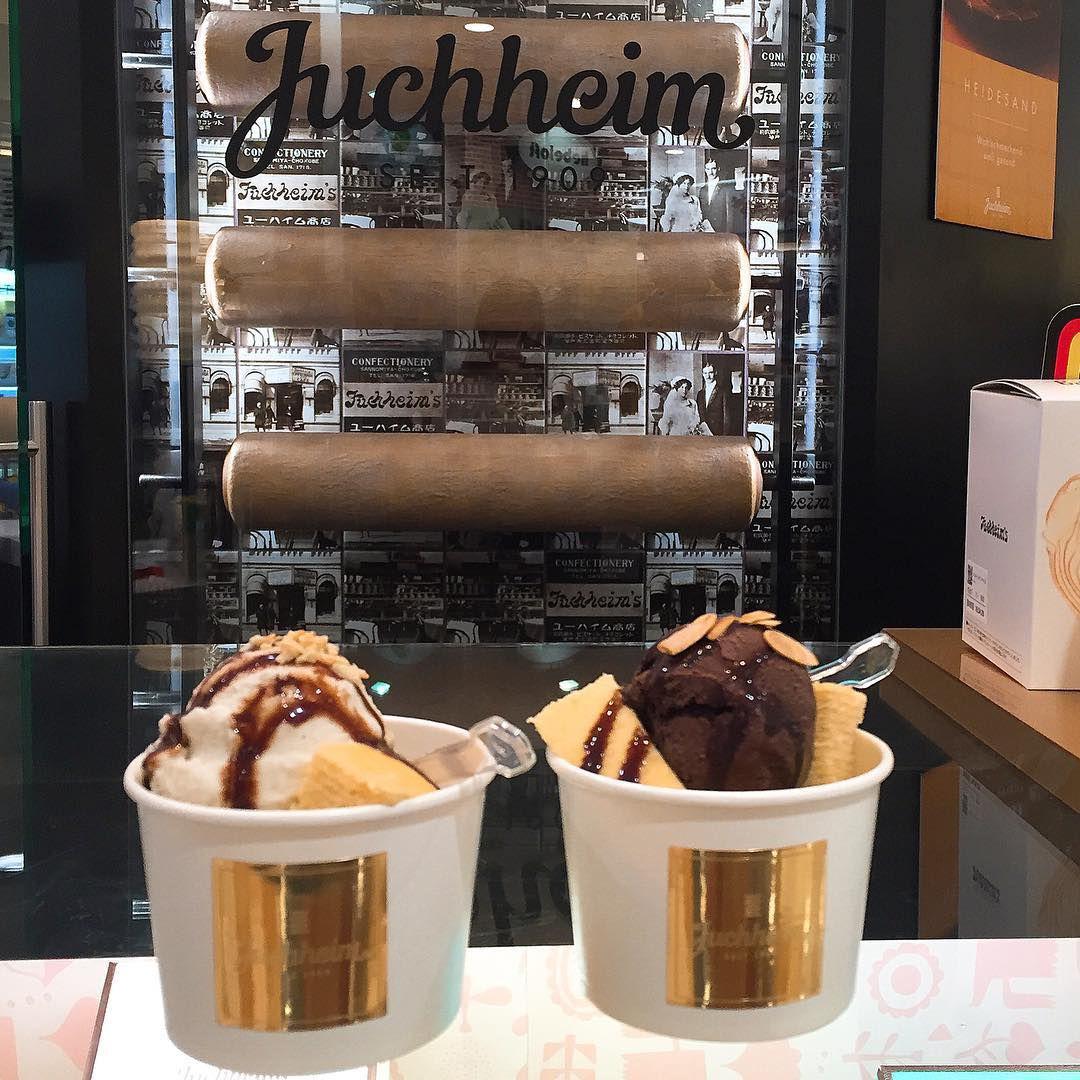 Image credit: @ashley_ong88 
Juchheim Baumkuchen specialises in traditional German cakes called baumkuchen. The cakes are baked in-house at the small kitchen area right behind the store. A huge metal rod spins in a massive oven as it's dipped in cake batter every few seconds. The cakes in question are dense but full of flavour pocketed in each of the caramelised layers. The original Baumkuchen (from $15.90) varies in price depending on the size. Ones with more unique flavours such as the Hojicha Baumkuchen are cut into even smaller sizes and go for $16 per cake. If you just want small sample slices, opt for the ice cream sundaes ($6) that come with two mini slices of baumkuchen and a scoop of chocolate ice cream. 
Unit number: #B2-05-3
Opening hours: Daily 11am to 8pm
Website
---
15. Venchi
---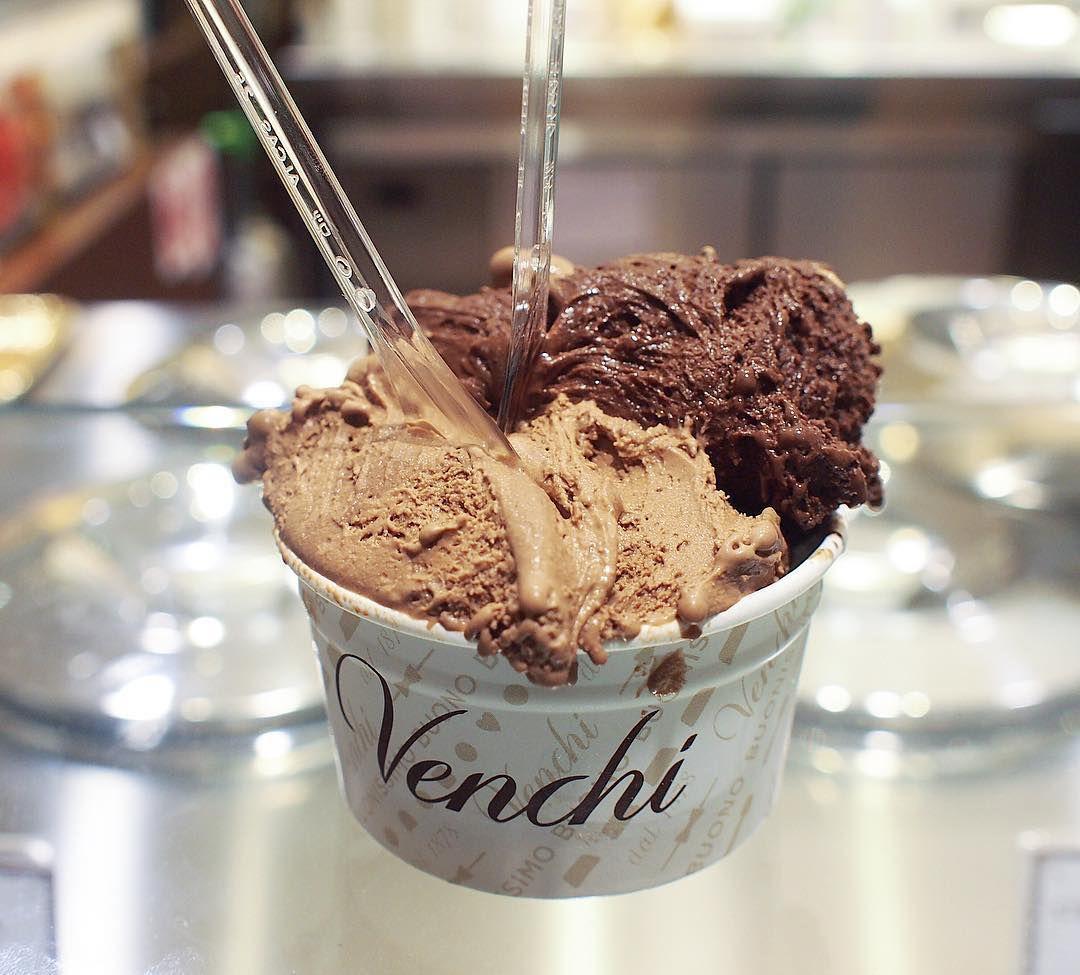 Image credit: @__zhihui.lim
If you're looking for rich and super dark chocolate-y ice cream, go straight to the very end of the food hall for Venchi—a famous gourmet Italian chocolate brand. The small kiosk in Takashimaya still hosts all their bestsellers from their gelato to bark chocolates. Stick with classics such as the dark chocolate Cuor Di Cacao and Green Pistachio From Bronte. But be warned, they're definitely one of the priciest ice cream joints out there with prices starting at $8 for a single-flavour Mini and $10 for a double-flavour Regular. 
Unit number: #B2-05-01
Opening hours: Daily 11am to 8pm
Website
---
16. Peck  
---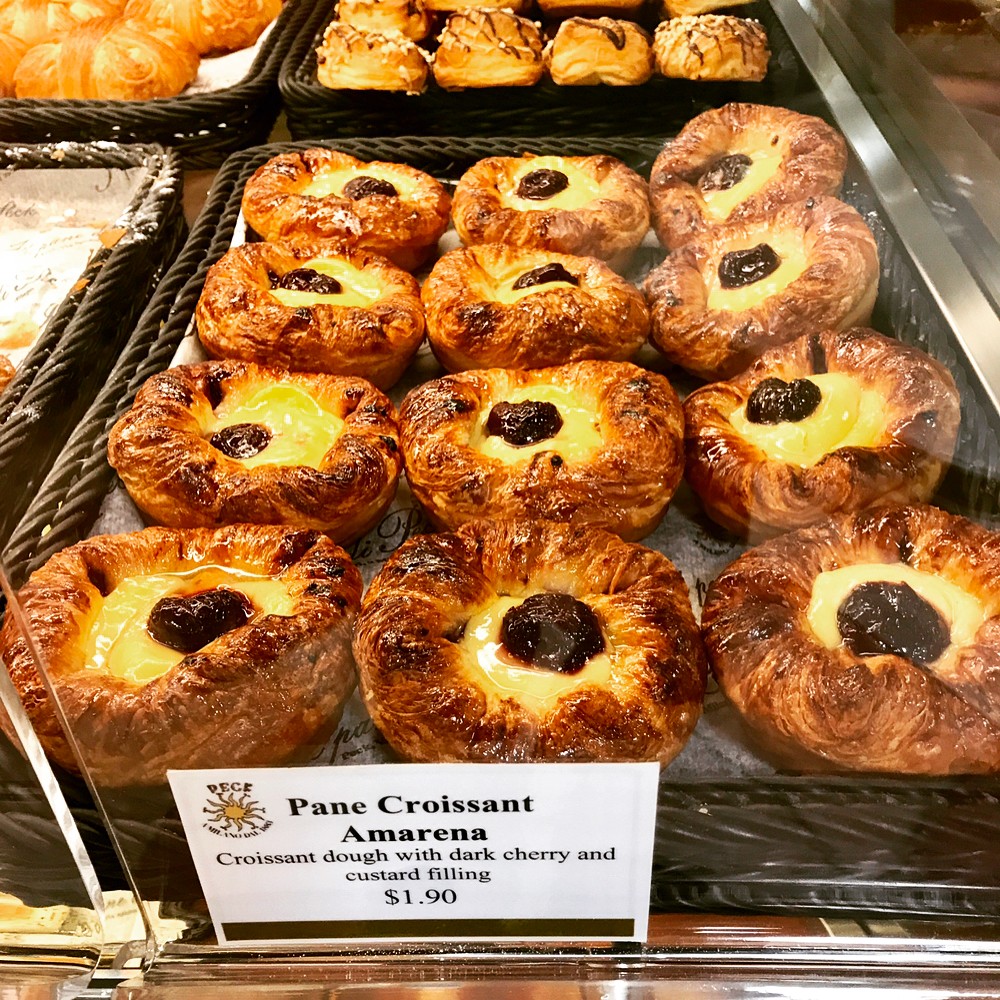 Image credit: @kugelkaffee
Peck is the Italian-inspired brainchild of the same people behind Four Leaves Bakery, filling a very special niche of cheap Italian-inspired bread in Singapore. It's also my go-to spot for cheap ciabatta. Italian breads like ciabatta and focaccia aren't so easy to find in Singapore, let alone ones that don't break the bank. Peck has a whole loaf of Ciabatta going only at $3.80 with their whole loaf of Cheese Onion Focaccia going at $2.20. That's a huge stretch from the artisanal ciabattas in other bakeries going at at least triple of that, strong.  For a quick pick-n-go lunch, I personally recommend the Spinach Calzone ($2.20), a small focaccia pocketed with a spinach & bacon filling. 
Unit number: #B2-08-3
Opening hours: Daily 11am to 8pm
---
17. Ambush Casual 
---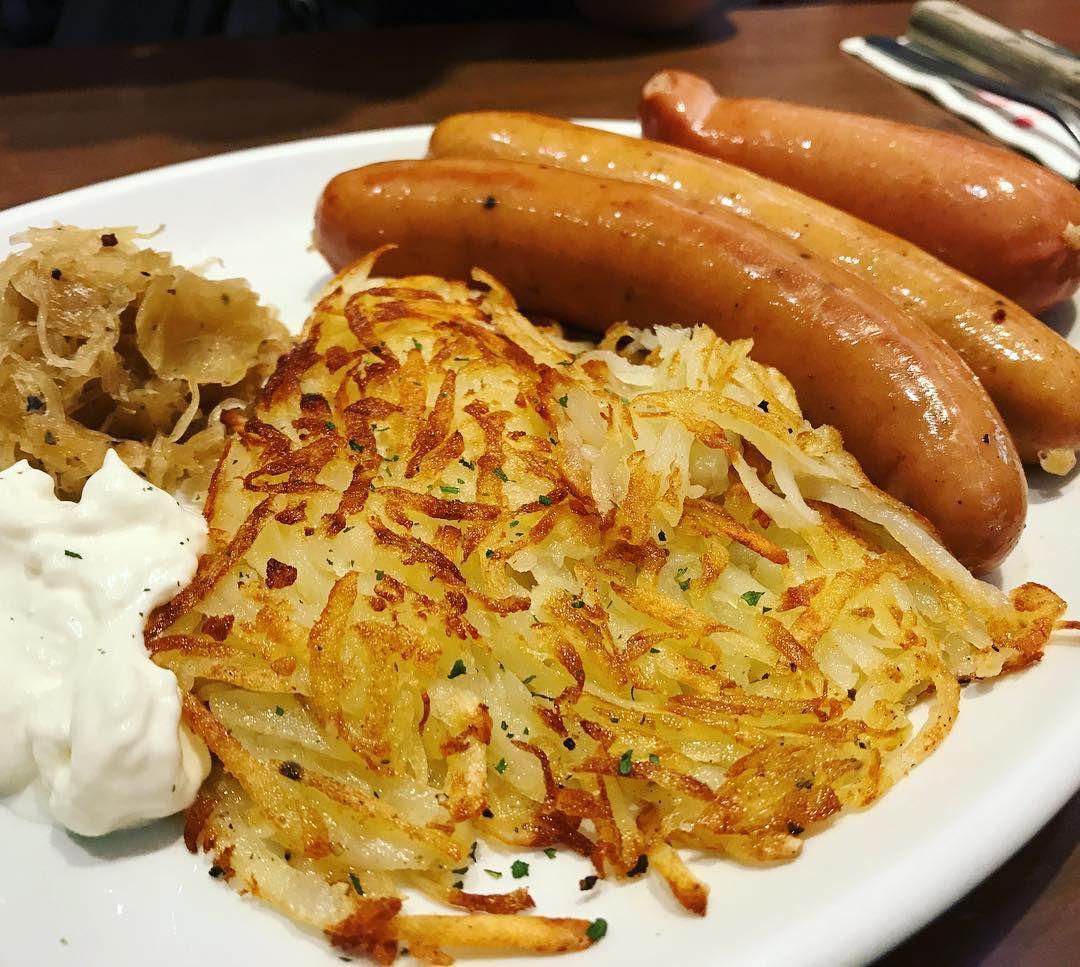 Image credit: @fung_beany_miki
Pan-European restaurant Ambush has a small stall at the Takashimaya food court called Ambush Casual. They have all kinds of Western fare from pasta and chicken cutlets to potato rosti and grilled salmon. Most people come for the pasta, with affordable choices such as Chicken & Sausage Pesto Cream Penne ($11.80) and the Truffle & Mushroom Cream Linguine ($11.80). The IG-friendly Lobster Tail Arrabiata Linguine ($21.50) comes with a whole boiled Canadian Atlantic lobster tail. Another signature dish is the Swiss German Sausage Plate ($11.50) that comes with a side of pasta, fries or potato rosti (additional $1).There are four sausages to choose from: the crispy Bockwurst, the French Chicken Garlic, the spicy Smoked Bratwurst and the Chicken Cheese Cracker. The Chicken Schnitzel ($13.20) from the entree menu is also a very popular choice. With good reason too, the chicken is crispy and the portions are quite substantial. 
Unit number: #B2-01-2
Opening hours: Daily 11am to 8pm
Website
---
18. Sinpopo
---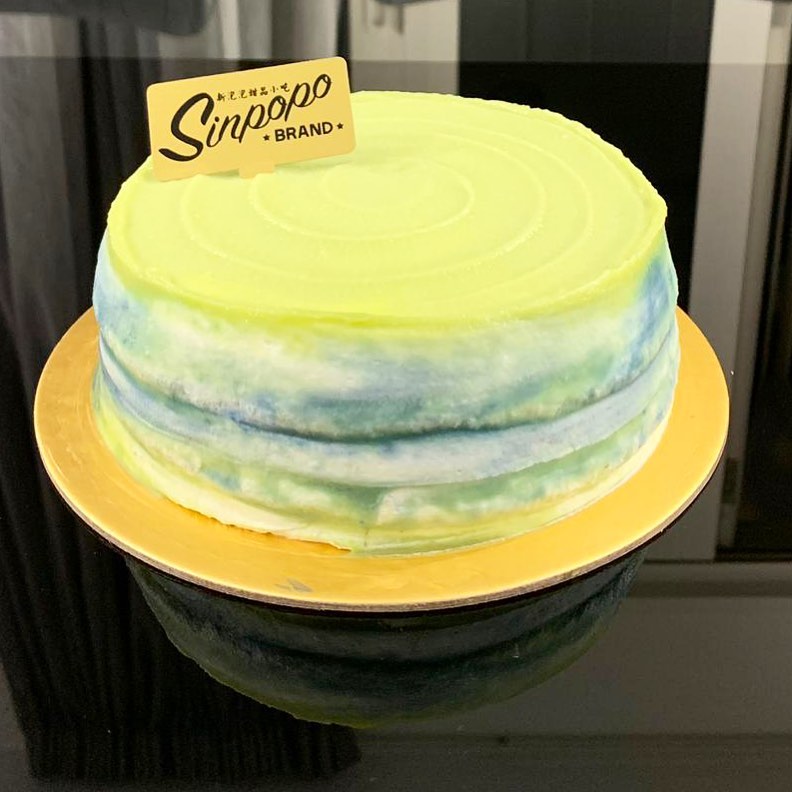 Image credit: @eunicethosz
Sinpopo specialises in intricate handcrafted cakes inspired by traditional Singaporean flavours. Examples include the Ondeh Ondeh, the Pandan Kaya, and the Gula Melaka. Each whole cake goes at $48 and $72 for six-inch and eight-inch cakes respectively. The Takashimaya branch also has smaller rectangular versions of the cake sold at $7.90. If you're a fan of their cookies, you can also get them here in jars. The moreish Salted Egg Cookies ($18) is especially popular, but I personally recommend the treacly and coal-coloured Pulut Hitam Cookies ($18) more.

Unit number: #B2-08-5
Opening hours: Daily 11am to 8pm
Website
---
19. Butter Studio
---

Image credit: @butterstudio
Unicorns, mermaids and rainbows are only some of the many quirky motifs that you might find in Butter Studio. The standard six-inch cakes go for $48 while the bigger eight-inch ones go for $68. While the prices do seem a little hefty, Butter Studio makes up with charm and sheer size. These cakes are absolutely massive and are great for big birthday parties. There are smaller slices such as the Salted Caramel Red Velvet at $6.90 but it seems the flavour of these small slices depends on the day. If you're craving for something immediate, there are over a dozen kinds of cupcake flavours from Nutella S'mores ($3.50) to Red Velvet ($3.50). 
Unit number: #B2-08-4A
Opening hours: Daily 11am to 8pm
Website
---
20. Kobe Fugetsudo
---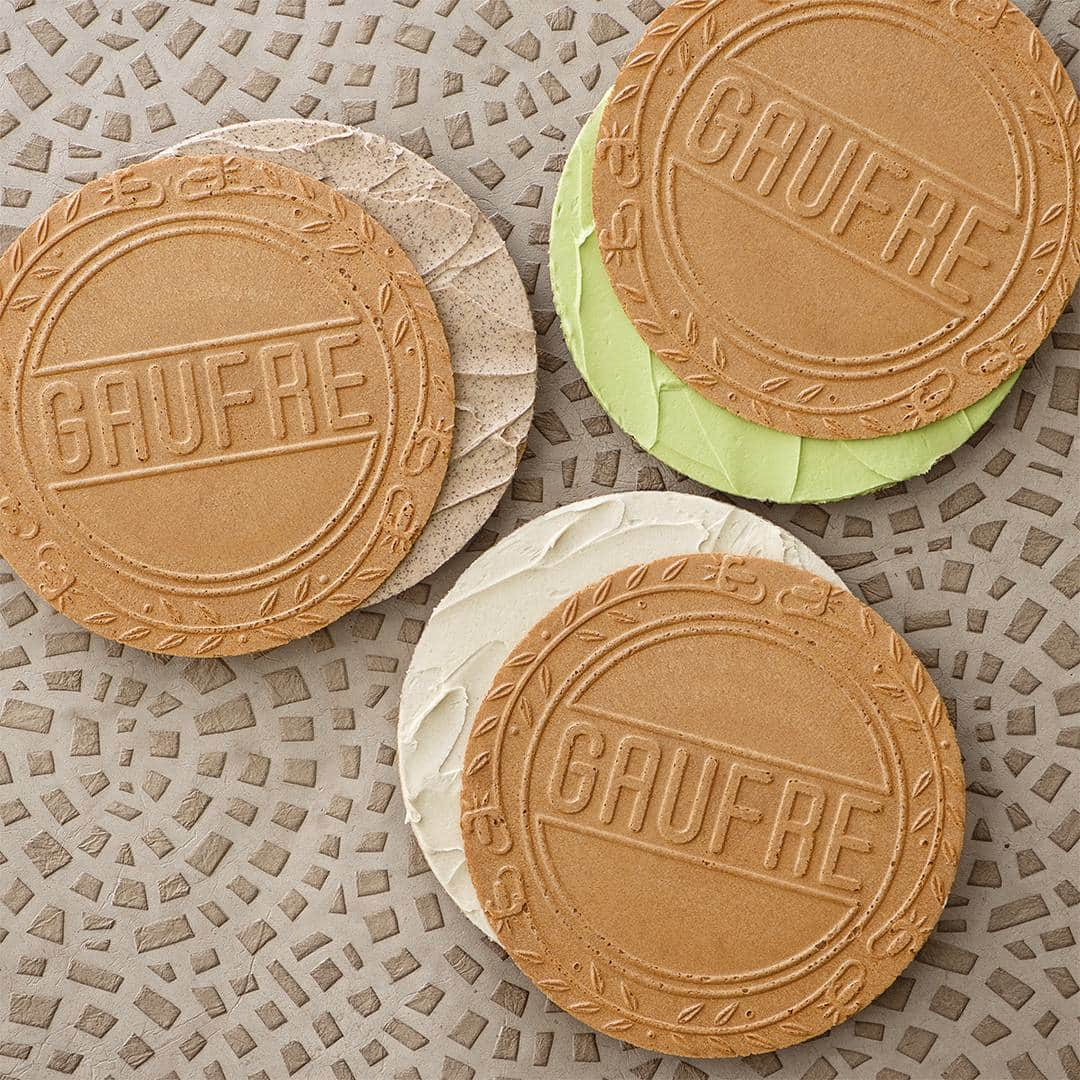 Image credit: @kobefugetsudo
There's something incredibly nostalgic about biting into one of these iconic wafer sandwiches from Kobe Fugetsudo. One of the first snacks that started the Western sweets obsession in Japan, it has become a symbol of luxury, and is often purchased as gifts for friends and family. They don't come cheap with eight pieces going for $24 and 12 pieces at $36. Some of the bigger boxes that are filled with an assortment of cookies along with the Gaufre wafers in question go at a whopping $72! For an added dash of luxe, the Takashimaya stall is one of the few places outside Japan where you can find these wafers.
Unit number: #B2-05-4
Opening hours: Daily 11am to 8pm
---
21. Yukari Shrimp Crackers
---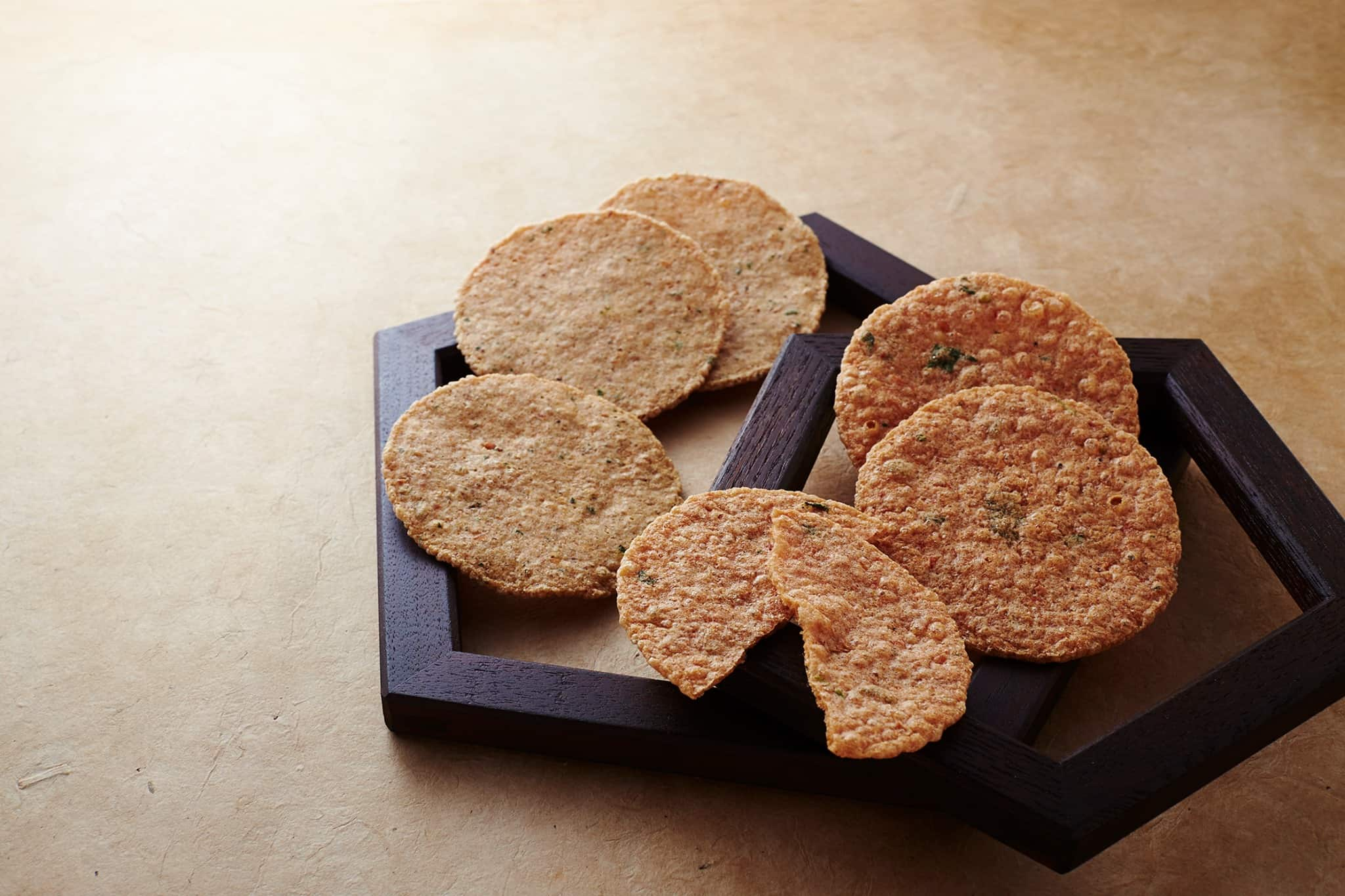 Image credit: Bankaku's Facebook page
The Yukari shrimp crackers are one of the more elusive Japanese luxury goods you can find in Takashimaya. The founder, Kakujirou Ban, improved the traditional shrimp cracker recipe by baking them over a charcoal fire, resulting in bombs of umami with a wholesome crackly surface and a nutty aftertaste. A box of 12 pieces will set you back $20, while the bigger box of 32 pieces will set you back $59. If you just want to nibble on a few in front of the telly, you can opt for the simply packaged eight piece set that goes for only $11.
Unit number: #B2-07-1-1
Opening hours: Daily 11am to 8pm
Website
---
Food at Takashimaya Food Hall
---
10 Low-Key Orchard Food Gems To Impress Your Friends At Your Next Gathering
From luxury cookies to hard-to-find Japanese lunch sets, Takashimaya Food Hall is full of tasty eats. If you're around the area, be sure to also check out our guide to Orchard Road and Somerset!
Address: 391A Orchard Road, Basement 2, Ngee Ann City, Singapore 238872
Opening hours: Daily 11am to 8pm
Update: Opening hours for all Takashimaya Food Hall stores have been adjusted to 11am-8pm in response to the current covid-19 situation. 
Updated by Angie Kwon