---
Somerset food places for all
---
Most people who spend loads of time in town would probably agree that, more often than not, eating in town will burn a hole in your pocket, unless you #balling. However, this doesn't have to be the case. Aside from succumbing to fast food to save money on food in town, you can check out more budget-friendly spots instead. They might not be the most comfortable or atas, but they sure dish out good meals. Check out these Somerset food places the next time you hit town!
---
1. Pope Jai Thai
---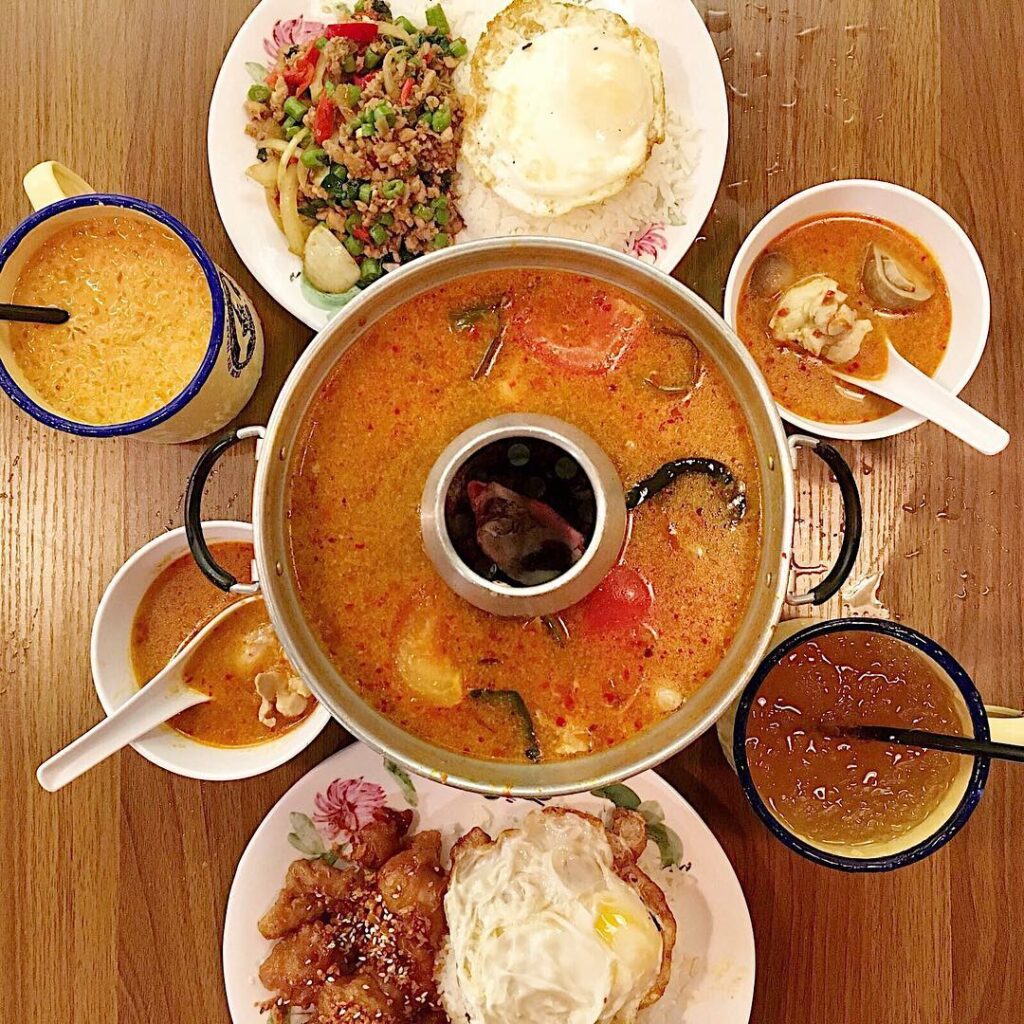 Image credit: @thatsmeshin
I love Thai food. So when I heard about an affordable Thai restaurant in town that hires youths-at-risk and people with special needs, I knew I had to visit this place. And boy did I love the food here. I could not get enough of their Basil Chicken Rice ($9.80); the basil chicken had just the right amount of kick to complete this savoury dish. The sour and spicy combination of their Clear Tomyum Chicken ($12/$15) had me sweating non-stop! While service may be slightly slower, do be patient as the staff are trying their best to dish out your order ASAP.
Address: 2 Orchard Link, #03-03, *Scape, Singapore 237978
Opening hours: Daily 12pm to 10pm
Tel: 6634 1238
Website
---
2. My Favourite Cafe
---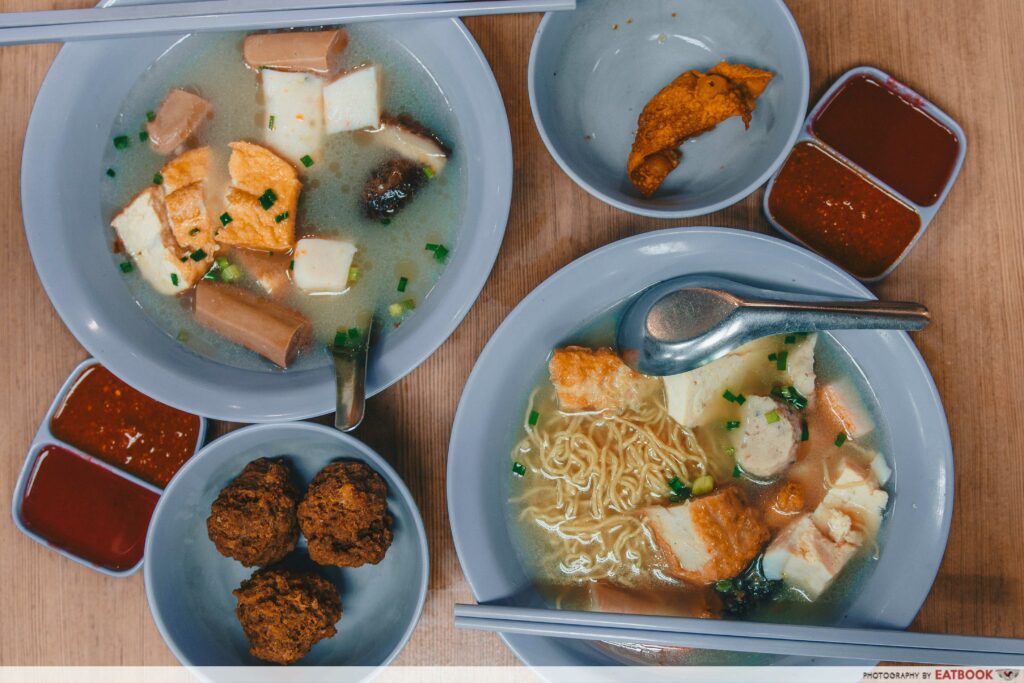 If you want a meal that is affordable and hearty, look not further than My Favourite Cafe in Lucky Plaza. Get a bowl of your favourite carb with six ingredients from their wide selection at $4.90. For its location, the food here offers a bang for your buck. Remember to get their deep-fried pork meatballs and mushrooms; those are their bestsellers for a reason!
Check out our full review of My Favourite Cafe!
Address: 304 Orchard Road, #06-046, Lucky Plaza, Singapore 238863
Opening hours: Daily 8:30am to 6pm
Tel: 6734 6935
---
3. Da Shi Jia
---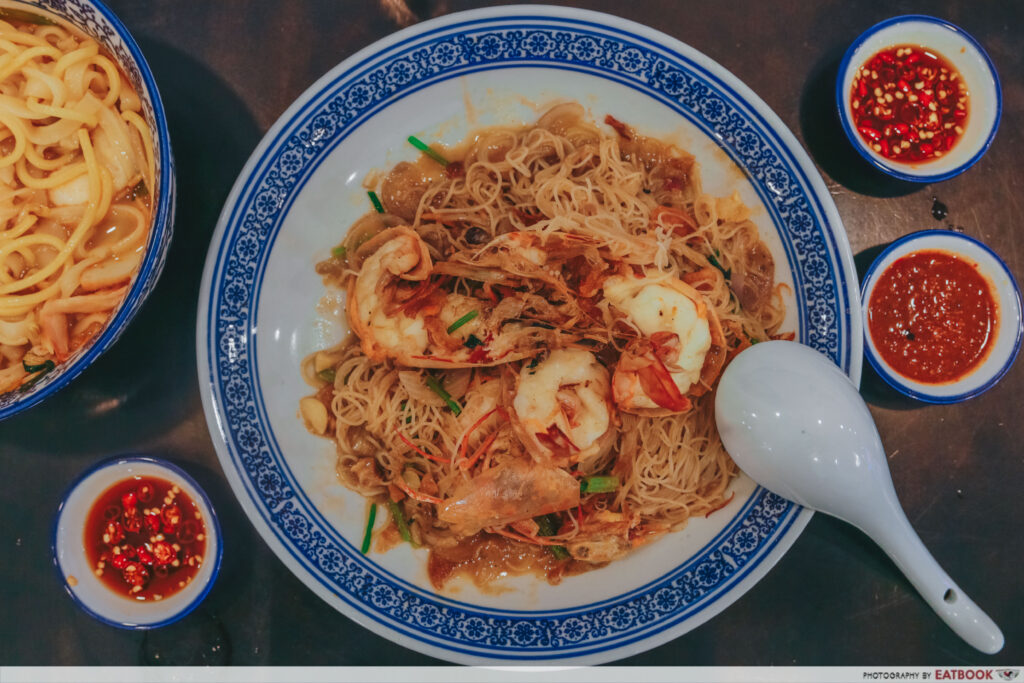 Da Shi Jia has changed the game by serving up Wok-fried Big Prawn White Bee Hoon ($16.80) instead of the typical seafood white bee hoon. This dish is filled with wok hei, which makes every bite oh-so-addictive. Soaking in the prawn broth were three fresh and chewy prawns. If you want something cheaper, get their Prawn Noodle ($5.80). Tip: ask for pork lard to add to your dish for that extra oomph!
Check out our full review of Da Shi Jia!
Address: 89 Killiney Road, Singapore 239534
Opening hours: Daily 10:30am to 10pm
Tel: 6372 1085
Website
---
4. Jtown Cafe
---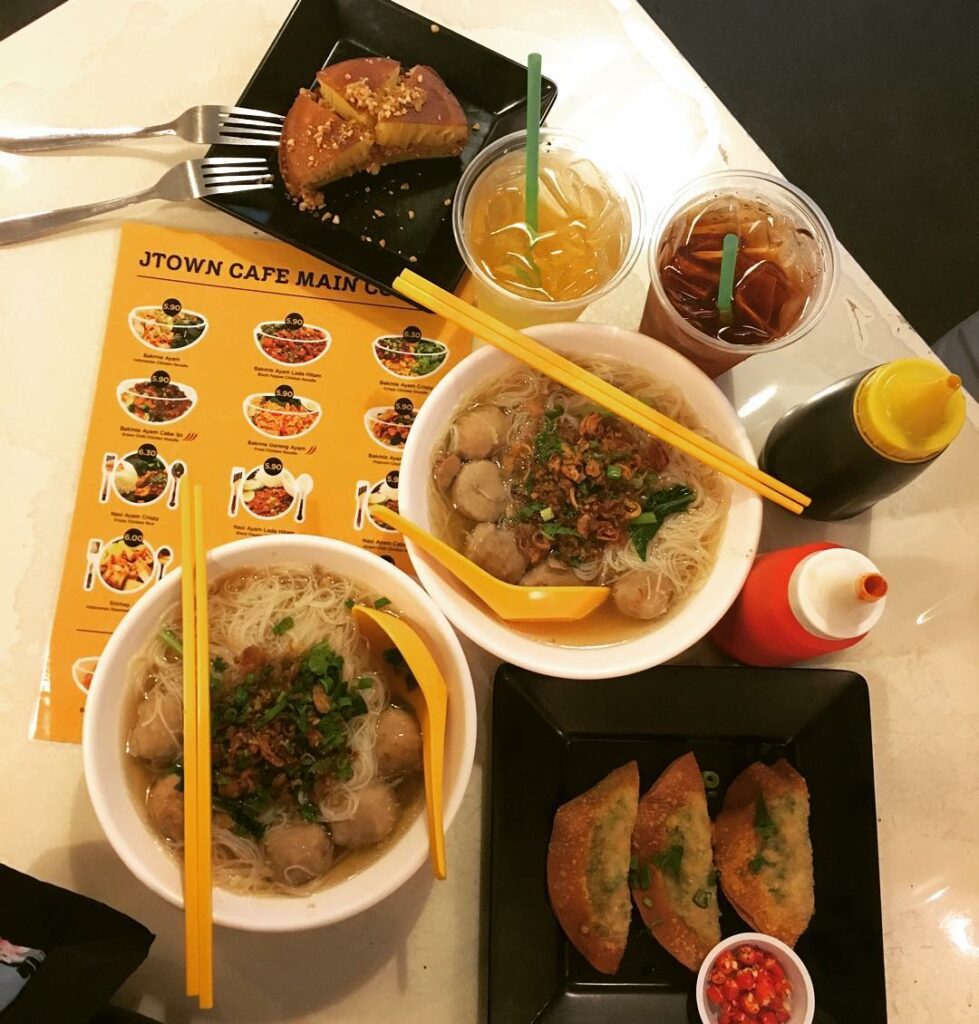 Image credit: @nora_adam
My Indonesian friends love Jtown Cafe. I was recommended their Bakmie Ayam ($5.90), which is basically Indonesian chicken noodles. Made from scratch daily, their noodles are cooked al dente and tossed in a secret savoury concoction before being topped off with chicken cubes. Though their noodle dishes are delicious, the star of the show is truly their martabak. Served in five different flavours, their martabak are so popular among regulars that they usually sell out by 1pm. Make the effort to rush down for those delicious pancakes.
Address: 220 Orchard Road, #B1-04/05, Midpoint Orchard, Singapore 238852
Opening hours: Daily 12pm to 9pm
Tel: 9230 5040
Website
---
5. Signs A Taste Of Vietnam Pho
---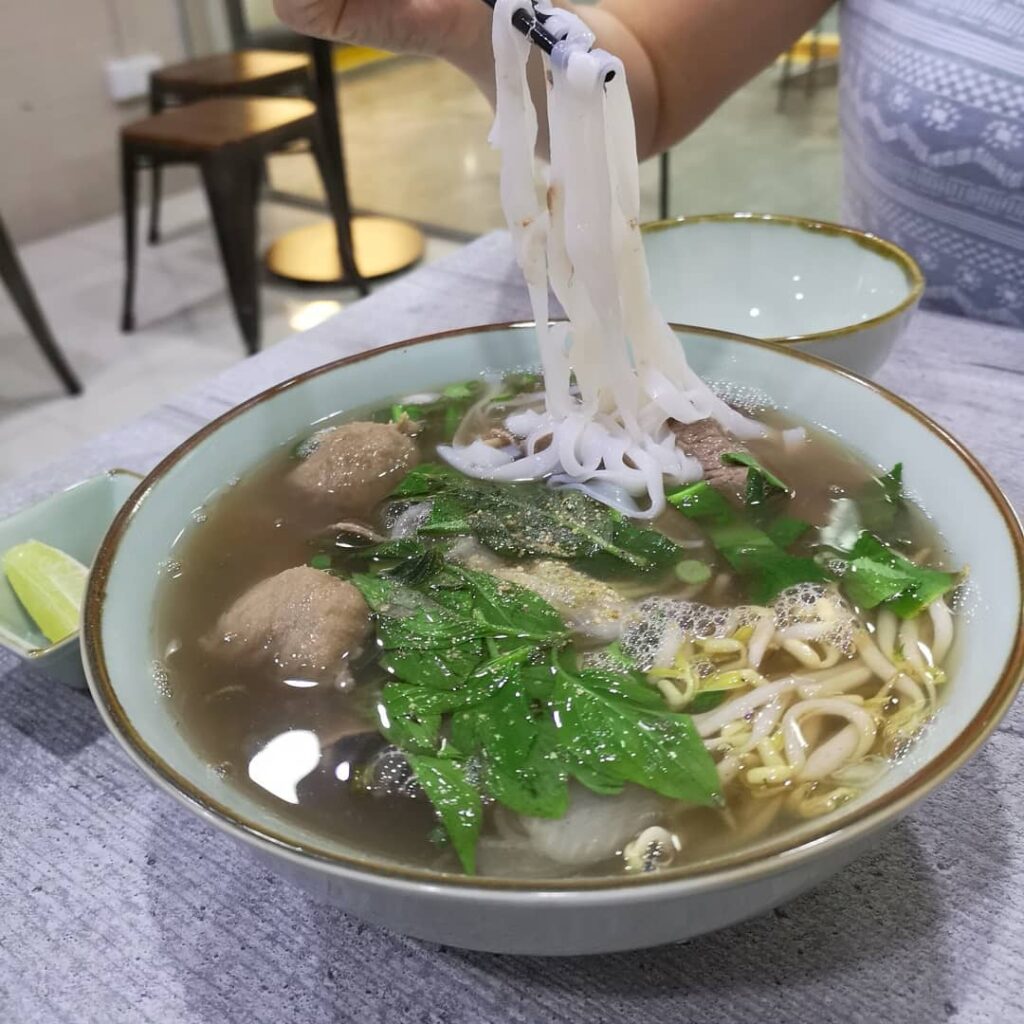 Image credit: @meowsimoo
Helmed by a deaf couple, Anthony and Angela, Signs A Taste Of Vietnam Pho captured many people's attention since its opening. Go for their Beef Feast Combo Pho ($8). Brimming with their clear and tantalising broth, this bowl is packed with silky smooth pho noodles, tender beef slices, and bouncy beef balls. It sure makes for an affordable and comforting meal in town! Another must-try would be their Fresh Rolls with Prawns ($5)
Address: 220 Orchard Road, #B1-07, Midpoint Orchard, Singapore 238852
Opening hours: Daily 11am to 9pm
Tel: 8685 4838
Website
---
6. Kim Dae Mun
---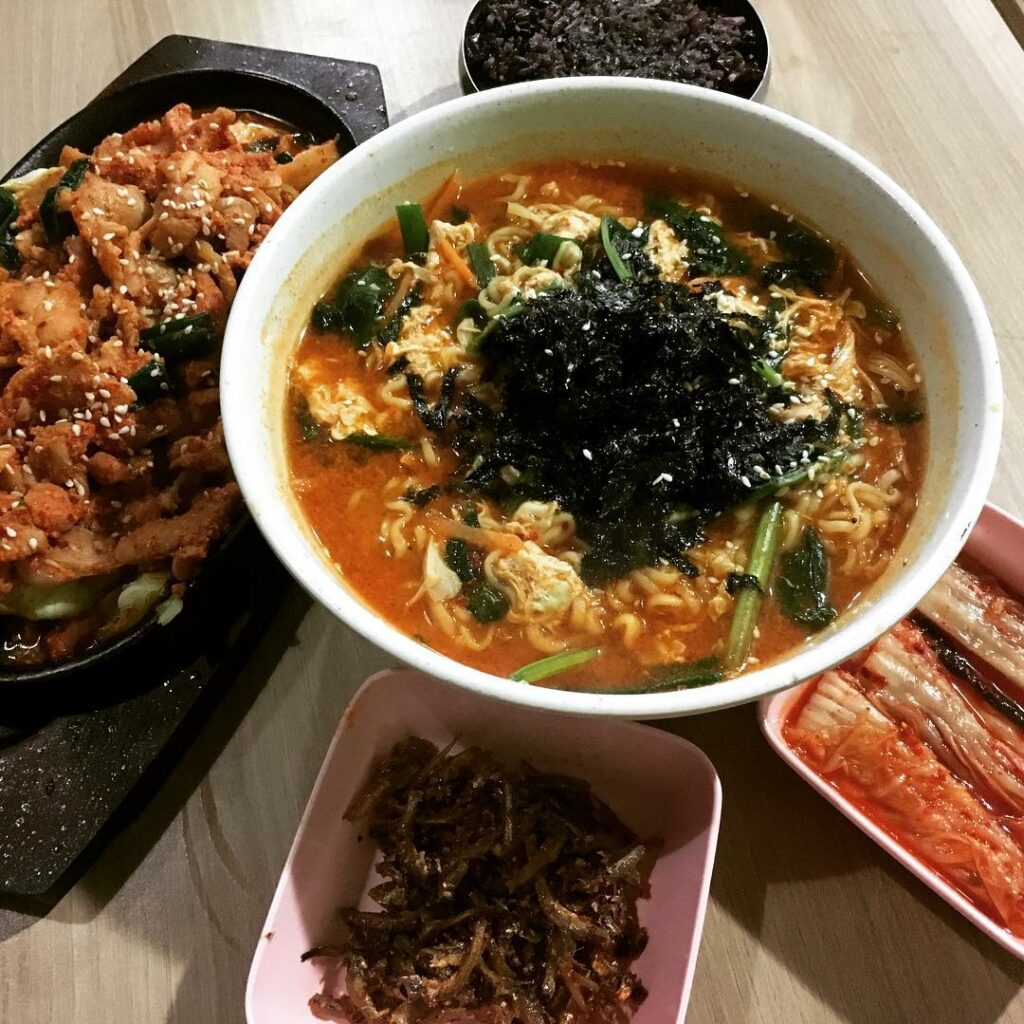 Image credit: @munchhero
If you are a Korean foodie, you probably would have heard about the affordable Korean eatery at Concorde Hotel, Kim Dae Mun. Get their Tender Sliced Beef ($10) and enjoy more-than-enough bulgogi to go with your rice. Alternatively, if you are into something more soupy, I'd recommend a comforting bowl of Beancurd Soup ($7.50). Overflowing with ingredients, the bowl includes prawns, sotong, tofu, and veggies, paired with a cloudy egg soup.
Address: 100 Orchard Road, #01-03D, Concorde Hotel, Singapore 238840
Opening hours: Tue-Sun 11am to 8:30pm
Tel: 6737 6857
Website
---
7. Fish & Chicks
---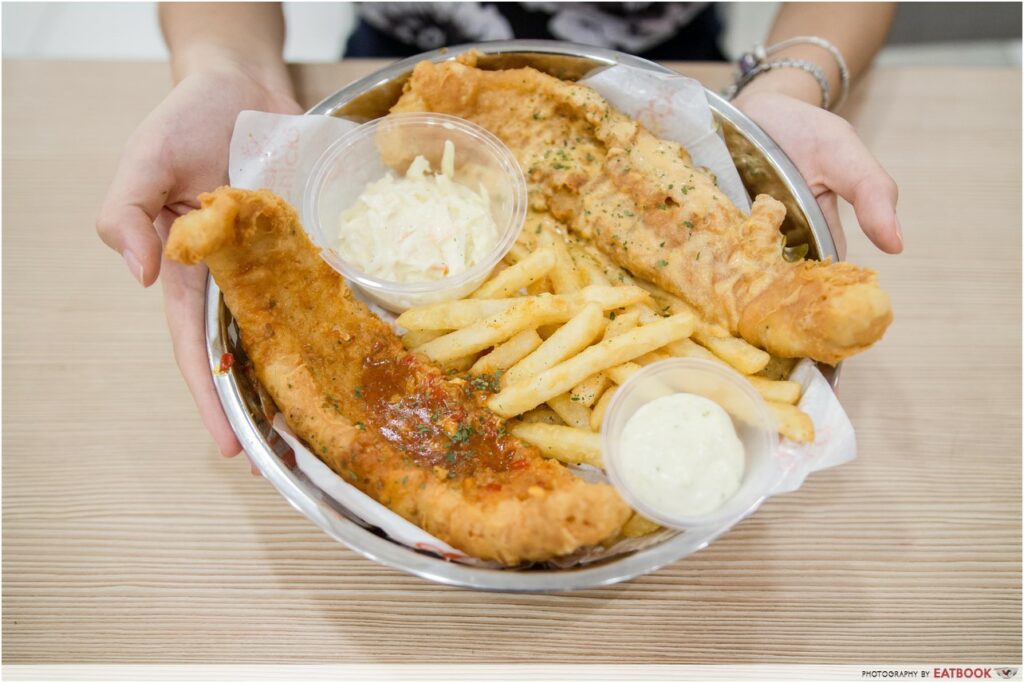 Fish & Chicks is known for their affordable and delicious fried fish. If you are a salted egg yolk fanatic, their Salted Egg Fish and Chips ($11.60) would be the one for you! Protected by a crunchy exterior, the glistening fish fillet has a buttery texture that basically melts in your mouth. The grainy salted egg yolk sauce complements the fish, and would leave you with a satisfied belly. For something with more variety, get the Best of Both Worlds ($14.80), which includes both salted egg yolk sauce and chilli crab sauce.
Address: 8 Grange Road, #B1-01, Cathay Cineleisure Orchard Koufu, Singapore 239695
Opening hours: Daily 11am to 10pm
Tel: 9828 3490
Website
---
8. 49 Seats
---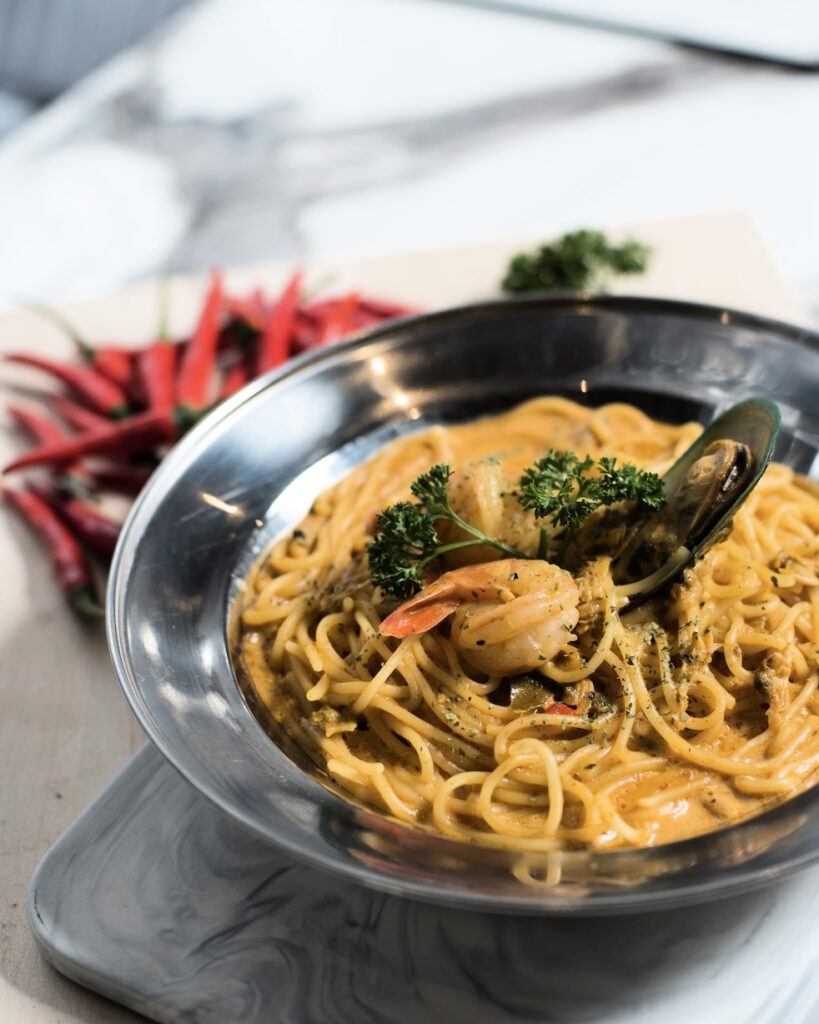 Image credit: @49seats
49 Seats' Tom Yum Seafood Pasta ($14.90) is no new player in town. Many people have raved about this dish, talking about how consistently creamy, tangy, and spicy it is. Each plate of Tom Yum Seafood Pasta is topped with a couple of prawns, mussels, and loads of baby clams. If you can handle your spice, challenge yourself by requesting for an extra spicy plate! Don't miss out on their Classic Carbonara ($12.90), which some have claimed to be the best in Singapore.
Address: 176 Orchard Road, #01-49, The Centrepoint, Singapore 238843
Opening hours: Mon-Fri 11:30am to 2:30am, Sat 11:30am to 5am, Sun 11:30am to 11pm
Tel: 6225 4332
Website
---
9. Hokkaido Marche
---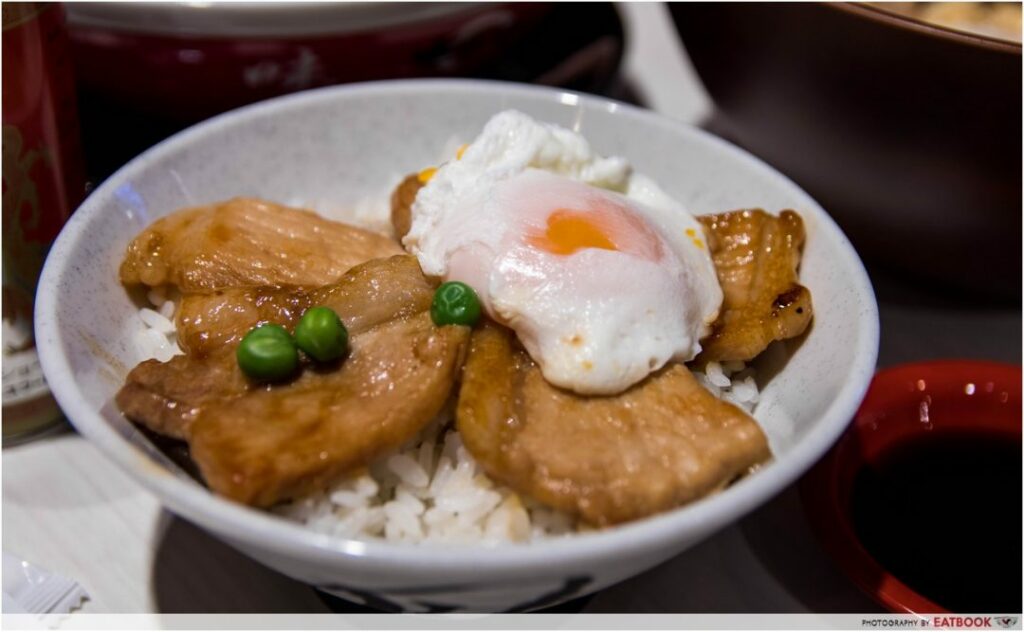 Don Don Donki has a food court called Hokkaido Marche, which serves Japanese dishes from eight different stalls. One dish to try is the Buta Don with Poached Egg ($9.90) from Yakitori Tsuyoshi. Besides the satisfaction from #eggporn, you'd be taken aback by the plain-looking pork slices that are drizzled with teriyaki sauce. The chunky pork slices were thoroughly marinated, so every part of the meat packs a punch in flavour.
Check out our full review of Hokkaido Marche!
Address: 181 Orchard Road, B2, Don Don Donki, Orchard Central, Singapore 238896
Opening hours: Daily 11am to 11pm
---
10. Honolulu Café
---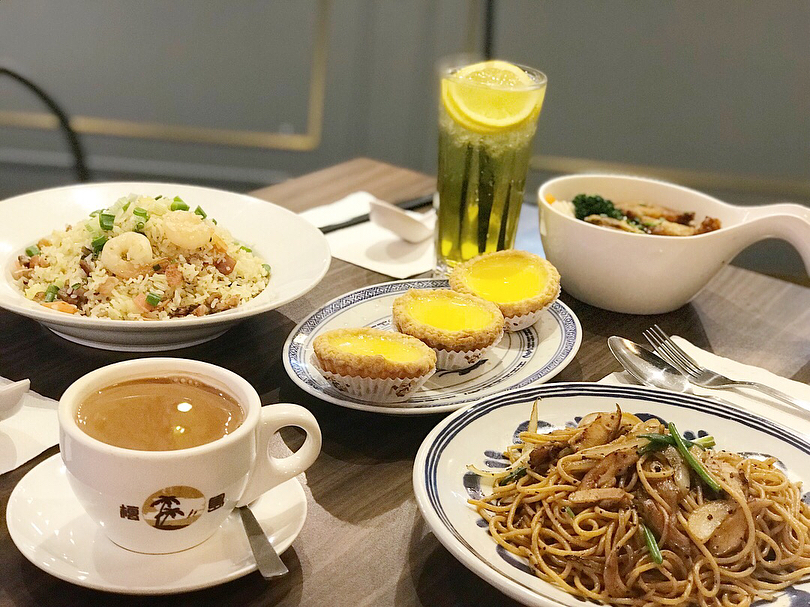 Image credit: @honolulucafesg
For years now, visiting Hong Kong has been my dream. But until I finally have the time and budget to do that, I guess Honolulu Café will have to do. Many flock over to this renowned eatery just to try their signature Egg Tart ($1.80++), which is known for its buttery and flaky crust, together with its smooth egg filling. Order a cup of Milk Tea ($3++/$3.20++) to go along –  it'll make for a great afternoon tea sesh.
Address: 176 Orchard Road, #01-33F/G, The Centrepoint, Singapore 238843
Opening hours: Daily 11am to 10pm
Tel: 6734 6609
Website
---
Eating in town doesn't have to cost a bomb
---
Who says that you can't be budget in town? Indulge in these affordable food and save the extra cash for shopping! For more grub in the area, check out The Rice Table and Hans Im Gluck.