---
Best prata shops in Singapore
---
One of the staple foods in Singapore, roti prata, has become indispensable to our national culture. But of all the eateries in Singapore, where can we go to truly satisfy our cravings and discover the perfectly made crispy doughy pancake dipped in curry (if you dip it in sugar, I'm sorry, but we can't be friends)?
Here is our shortlist of the 10 best prata places in Singapore, together with a must-try item on their menu!
Please note that opening hours may differ due to current restrictions.
---
1.Mr and Mrs Mohgan's
---
With handmade dough and freshly made prata that is crispy on the outside and fluffy inside, it's no wonder Mr and Mrs Mohgan's is highly raved about as one of the best, if not the best, prata place in Singapore. Mr Mohgan has over 30 years of expertise under his belt making this dish and curry from scratch, so you know it's the good stuff. There are no complaints except for the fact that it closes in the early afternoon. WHY.
Must try: Plain Prata ($0.90) with their mutton curry
Address: 300 Joo Chiat Road, Singapore 427551
Opening Hours: Mon, Thurs- Sun, 6:30am to 1pm, Tues 6:30am to 12pm
---
2. Casuarina Curry
---
A cosy, air-conditioned place that serves light and crispy prata that's to die for? Yes, please! Casuarina Curry has earned a dear place in the hearts of diners all across Singapore, and for good reason too – their serving size is larger than average and has the most amazing soft, crispy texture to it.
The best news? They do catering – check out their website to find out more!
Must try: Their egg prata ($1.70) is allegedly done differently than others – see if you can taste the difference!
Address: 136 Casuarina Road OR 187 Macpherson Road
Opening Hours: 7AM – Midnight
---
3. The Roti Prata House
---
This place is famous for how crispy their prata is, and also has a variety of strange (yet surprisingly appetising) flavours to choose from, such as banana and milo. If you like a softer take on the dish, though, definitely give this place a miss. 
Must try: Mushroom Cheese Prata ($4.50)
Address: 246M Upper Thomson Road, Singapore 574370
Opening Hours: Sunday – Thursday: 7AM – 2AM | Friday and Saturday: 24 Hours
---
4. Springleaf Prata Place
---
This is a comfortable restaurant that provides good food and good service, so there's no reason you won't enjoy your meal here. They brand their prata as crispy, with dough made in-house, but it's really just very slightly crispy with a mostly fluffy inside, and it's honestly the perfect texture to me!
Must try: Their cheese prata ($2.30) is made with mozzarella cheese, and that makes all the difference!
Address: 1 Thong Soon Avenue, Singapore 787431
Opening Hours: 7:30AM – Midnight
---
5. Sin Ming Roti Prata
---
Crispy yet chewy prata that's made with handmade dough that leaves a fragrant, buttery taste in your mouth. You won't be able to get enough of it! Highly regarded by many as the place that serves the most flavourful version of the dish (that comes with really good mutton curry, we hear), all Singaporeans have to try this spot at least once in their lives.
Must try: Their coin prata is a perfectly textured burst of buttery flavour.
Address: 24 Sin Ming Road, Jin Fa Kopitiam, Singapore 570024
Opening Hours: 6:30AM – 6:30PM
---
6. Prata Wala
---
What do you do when the urge to snack hits you in the middle of shopping? You drop on by to a Prata Wala outlet! Reviews are slightly mixed on this one, but the general consensus is that they have really good egg prata ($2.40) that's slightly crispy with a nice fluffy eggy inside. However, prices here are on the higher side and we hear some complaints about the service, so do visit with that expectation in mind.
Must try: Their egg prata ($2.40)!
Address: Jurong Point – #01-71/72/73/74 | nex – #02-K5/K6 | Tampines Mall – #B1-K21 | Junction 8 – #B1-24/24A | Bedok Mall – #01-76
Opening Hours: Jurong Point: 24 Hours, nex: Sunday – Thursday 10AM – 10PM | Friday and Saturday 10AM – 11PM, Tampines Mall: 10AM – 8PM, Junction 8: 10AM – 11PM, Bedok Mall: 10AM – 10PM
---
7. RK Eating House

---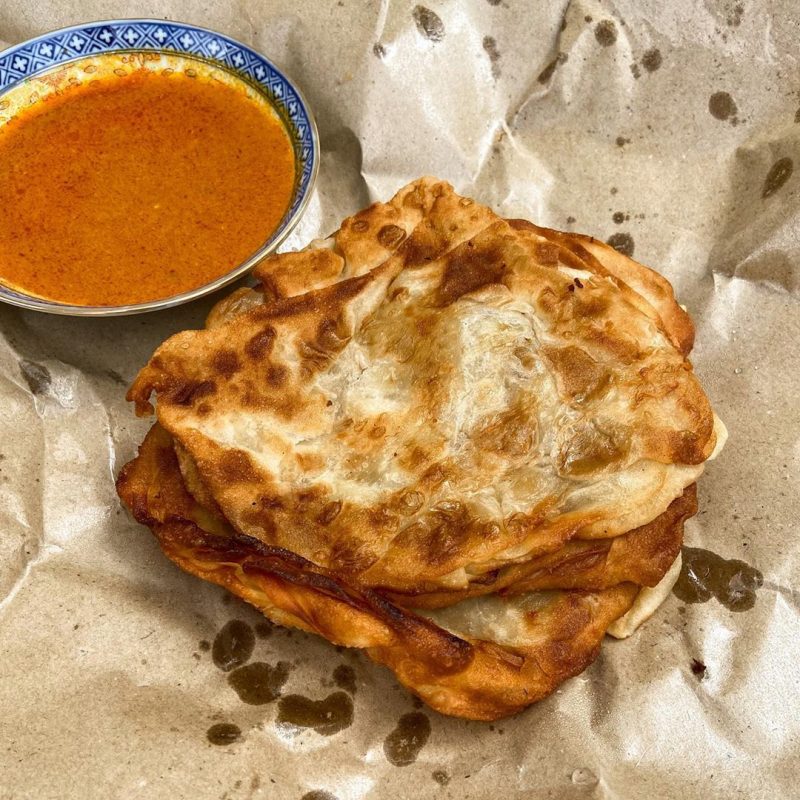 Image credit: @green.spotter
RK Eating House is an institution in the eyes of Singaporeans. This eatery alone is why many flock to Serangoon Gardens round the clock, looking for crisp, fluffy mounds of prata to satisfy their cravings. Apart from the classic plain and egg versions, RK Eating House is famous for their stunning Tissue Prata ($5.50), which comes in a tower that looms over your table, and requires four to five people to finish. Also on the menu are one-litre towers for your favourite local drinks, such as the IG-worthy Milo Tower ($12), great for sharing with friends.
Must try: Egg prata ($1.70)
Address:  1 Kensington Park Road, Singapore 557253
Opening Hours: Daily 24 hours
---
8. Rahmath Muslim Food
---
A hidden gem tucked away in a corner of a kopitiam, this place serves a potent, mouthwatering curry and perfectly made prata. I probably should have mentioned this earlier, but to gauge how legit a prata place is, just order their plain option and you can immediately tell the standards of the place. This place does it right – and the rest of the menu doesn't disappoint either!
Must try: Onion prata with mutton curry ($3.50)
Address: 74 Lorong 4 Toa Payoh, #01-08, Toa Payoh Eating House, Singapore 310074
Opening Hours: 6:30am – 2:30pm (closed Mondays)
---
9. Mr Prata
---
The prata here has a unique savoury taste, different than the typical sweet and buttery ones we are used to. You just have to taste it to know what we're talking about! They don't fall under the crispy category either, it's the usual soft and fluffy version we all know and love. 
Must try: Their plain ($1.20), savoury prata!
Address: 320 Clementi Ave 4 #01-37, Singapore 120320
Opening Hours: 6:30AM – 10:30PM
---
10. New Mahamoodiya Restaurant
---
The prata here is fried in a lot of oil, so it might be a little too oily for the tastes of some of you out there. But for the rest of us, this means super nice and crispy golden rounds available for breakfast, lunch and dinner! The signature dish is also served with a thin, watery curry and sambal that we know some people really enjoy.
Must try: Their egg prata ($1.50) comes with onions, which adds greatly to its flavour.
Address: 335 Bedok Road, Singapore 469510
Opening Hours: 24 Hours
---
 11. ENAQ
---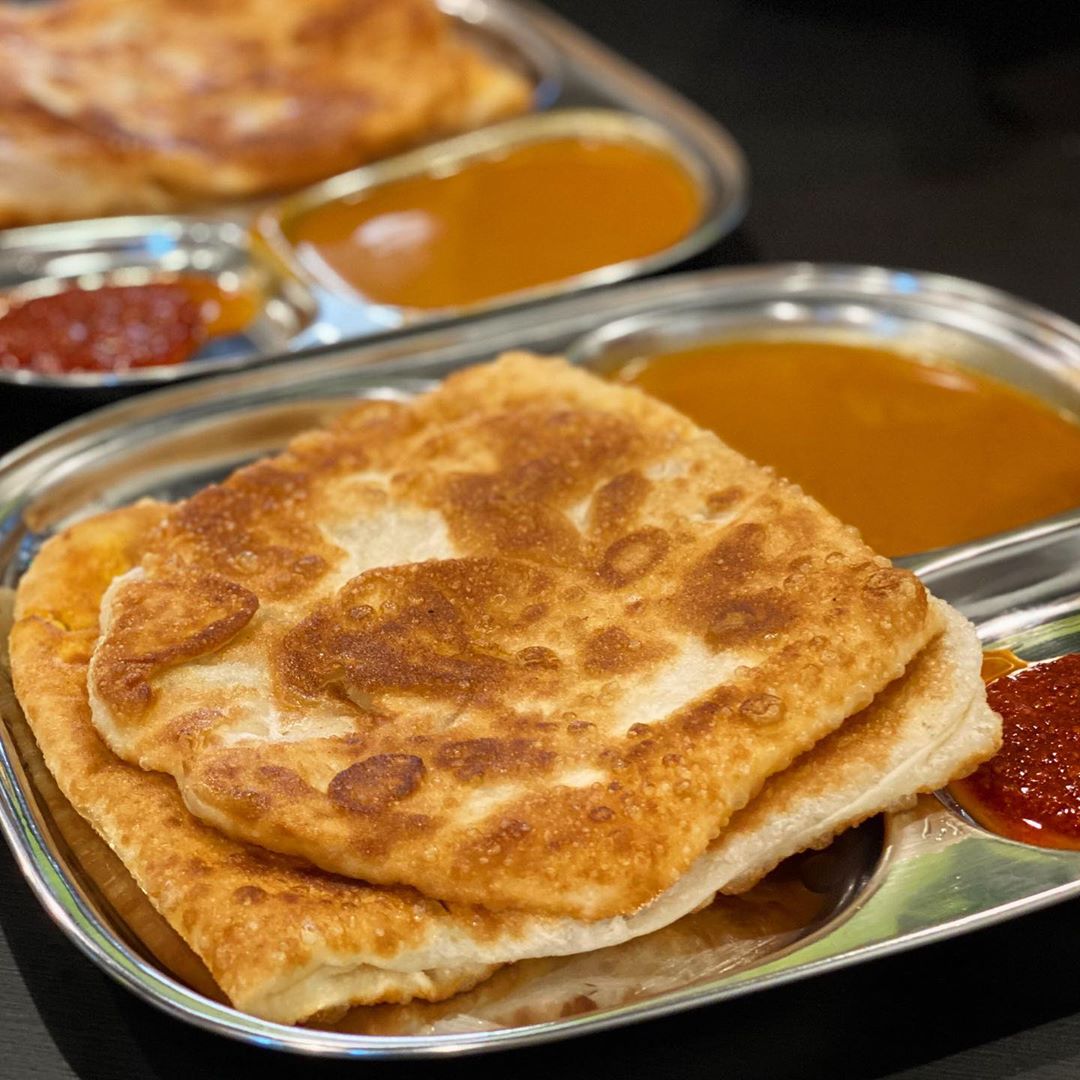 Image credit: @fatpigdiary
$1.20 original prata is the reason why many flock to ENAQ, a Jurong East-based eatery. Their speciality is crispy, almost-flaky golden rounds of dough that never come across as oily or too jelak, served with your curry of choice or sambal to go with.
Must try: The original prata ($1.20)
Address: 303 Jurong East Street 32, Singapore 600303
Opening Hours: Mon 7am to 10:30pm, Tues to Sun 7am to 11pm
---
12. Niqqi's
---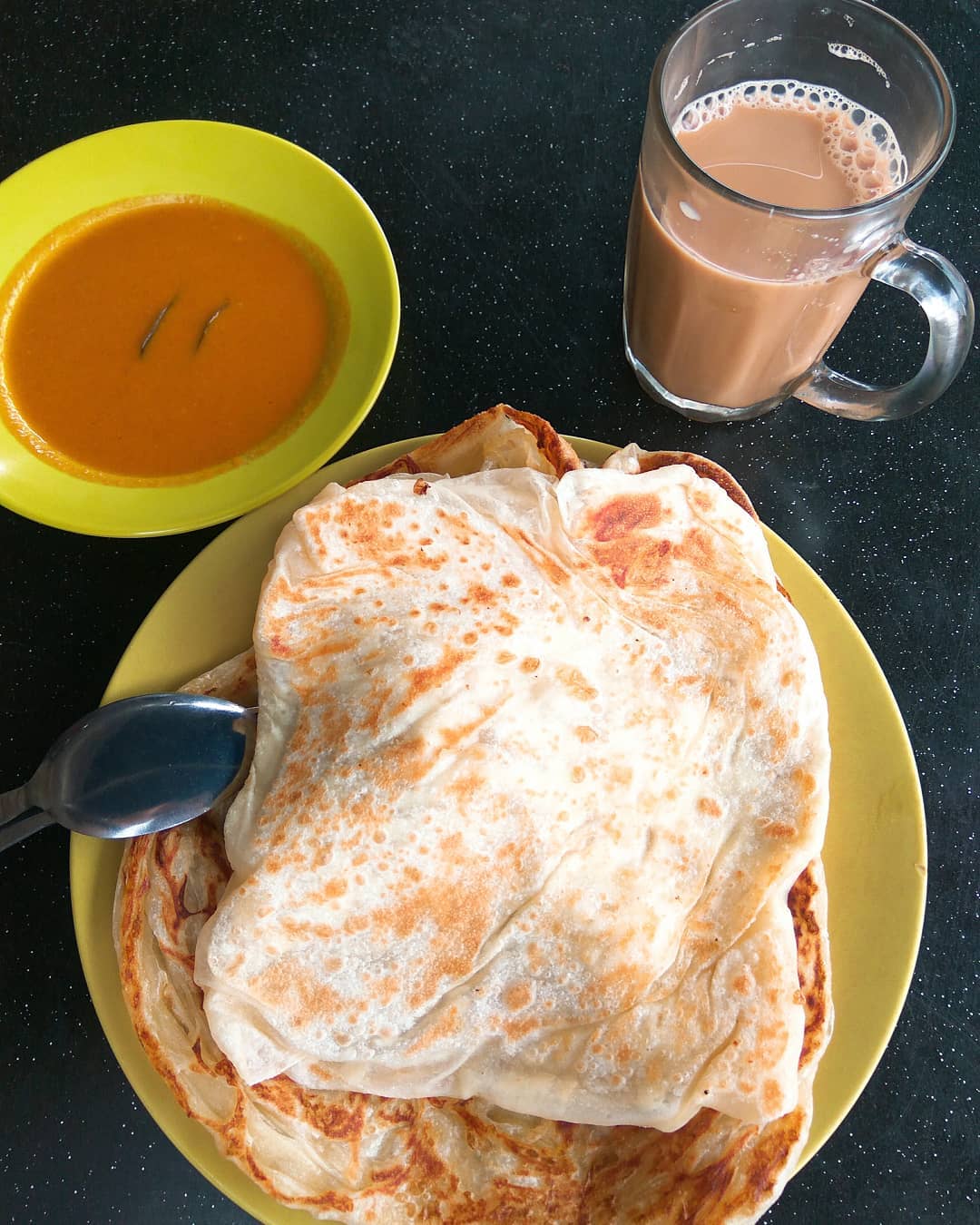 Image credit: @spence_of_house_paw
Cheese prata fans will love Niqqi's as this Clementi hawker is all about that dish. Situated near the National University of Singapore, this supper favourite has a signature known as a Special Cheese Prata ($5), where ooey-gooey cheese pulls happen once you break into the prata's paper thin crust. Salty, creamy, loaded with potatoes and eggs too, this is a food coma we know will be worth it.
Must try: The Special Cheese Prata ($5)
Address: 16 Clementi Road, Singapore 129745
Opening Hours: Daily 24 hours
---
Best prata in Singapore
---
I don't know about you, but just looking through our round-up of the best prata places has made me insanely hungry – a hunger that only fried dough dipped in curry can satisfy. If you've got any better recommendations or anything to add to the list, please do share it with us. Good things must share, right?
This article was originally published on 18 November 2015.