Praclette at Springleaf Prata Place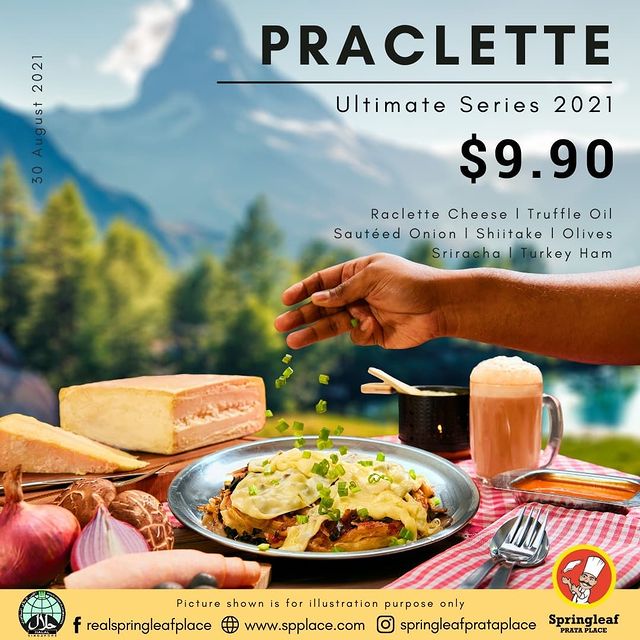 Image credit: @springleafprataplace 
Every year, Springleaf Prata Place releases a new, premium flavour to add to their Ultimate Series. It started off with their Ultimate Murtabak, which became a big hit during the Ultimate Hawkerfest. After which, they've launched a new, wacky creation annually. 
This time, Springleaf Prata has stepped it up a notch and brought Switzerland to us with the all-new Praclette. Priced at $9.90, this Praclette features prata stuffed with sauteed onions, shiitake mushroom, black olives, and turkey ham. It's then drizzled with sriracha for a kick, and blanketed generously with melted raclette cheese. If you didn't know, raclette is a traditional Swiss cheese that is first grilled to a melty consistency before scraping on your desired dish.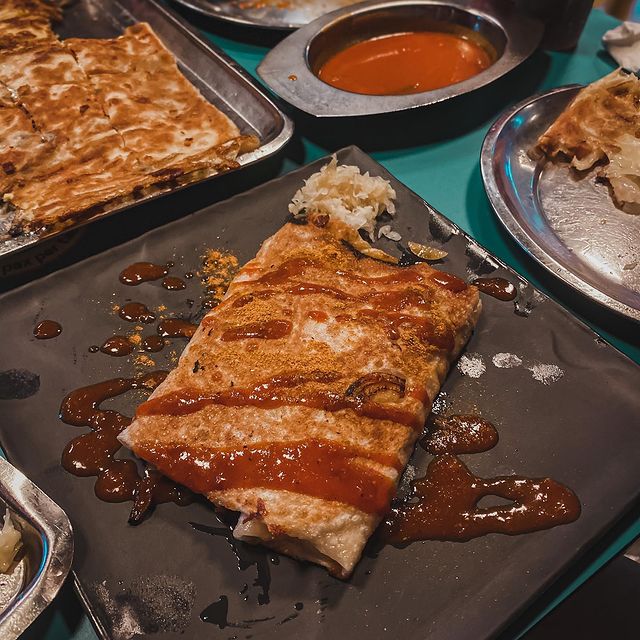 Image credit: @hungrlyn
If you would like to try more of their Ultimate Series creations, you can check out the Däs Prätwürst. Inspired by the German street snack, currywurst, this prata comes with house-made chicken sausage, topped with onions, curry sauce and mozzarella cheese.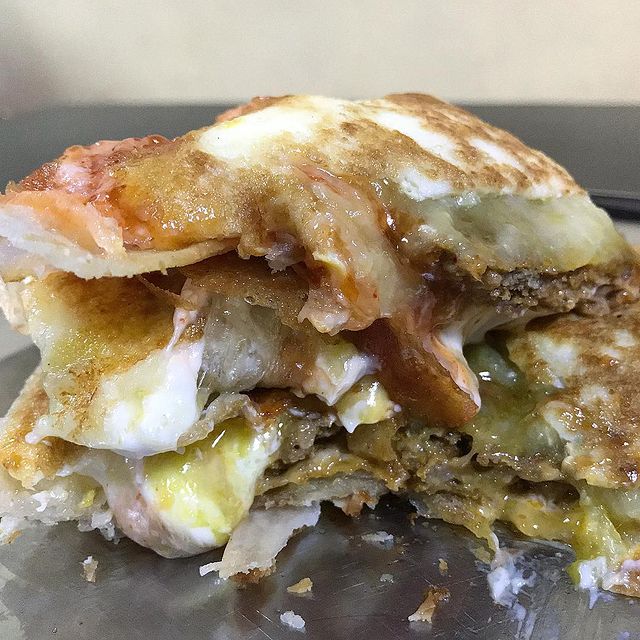 Image credit: @clancie 
Also on the Ultimate Series is the Murtaburger ($7.90). It has become a crowd favourite at Springleaf. A marriage between the ever popular Ramly burger and murtabak, this Murtaburger comprises a lamb patty, cabbage, mayo, and a hefty amount of melted mozzarella cheese. All these ingredients are sandwiched between two pieces of prata, making it a unique prata-style burger.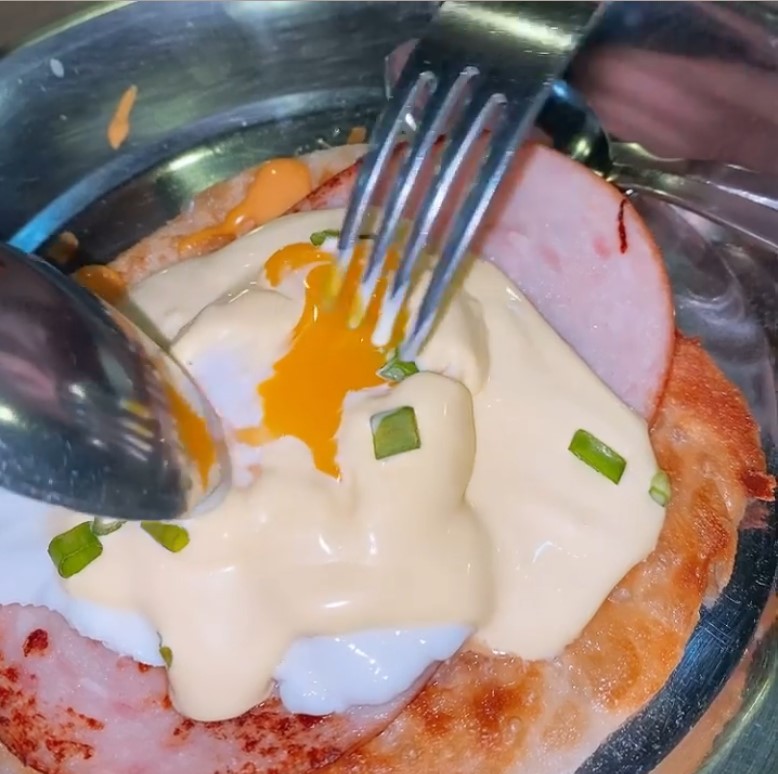 Image credit: @ilove2noms
For something lighter, try their Plaster Blaster ($5.50), which is a prata version of the classic eggs Benedict. Something worth noting is their hollandaise sauce that's made in-house! This dish is loved by many, so do consider giving this a try on your next visit.
If you prefer a more substantial meal, check out their Goreng Goreng or Briyani selection, which includes mains such as Mee Goreng ($4.50), Nasi Goreng ($4.50), Lamb Shank Briyani ($15.90), and more. 
12 Best Prata Places in Singapore Worth Sacrificing Your Diet For
If you are still hankering for a plate of prata, visit one of these prata places in Singapore.  Alternatively, check out our review on Papa's Kitchen—an eatery that serves a wide variety of Indian and Western dishes, including a XsXL nasi biryani platter. 
Papa's Kitchen Review: XXL Nasi Briyani With Free-Flow Rice At Bencoolen
Website | Full list of locations
Featured image adapted from @springleafprataplace and @imsohhungry's posts.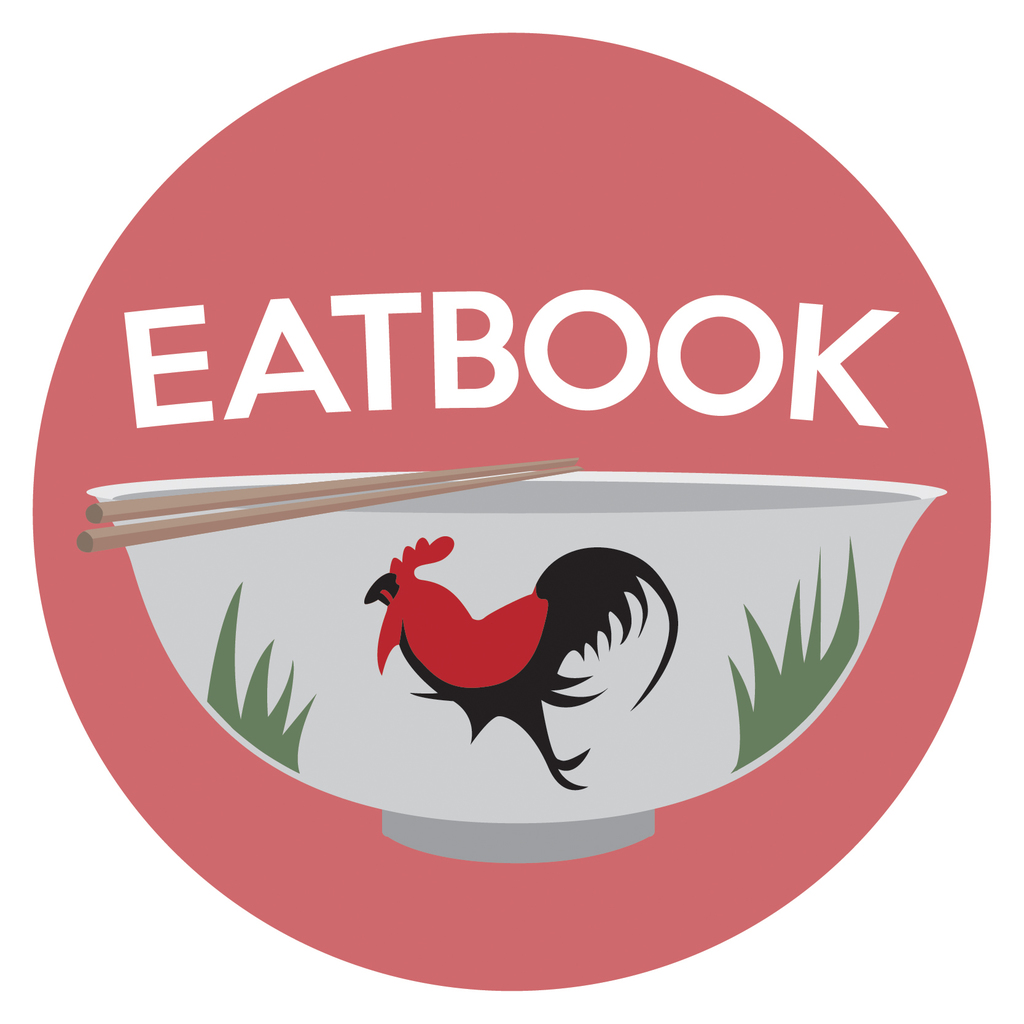 Drop us your email so you won't miss the latest news.