Nostalgic ice-cream sandwich cheesecakes from Starbucks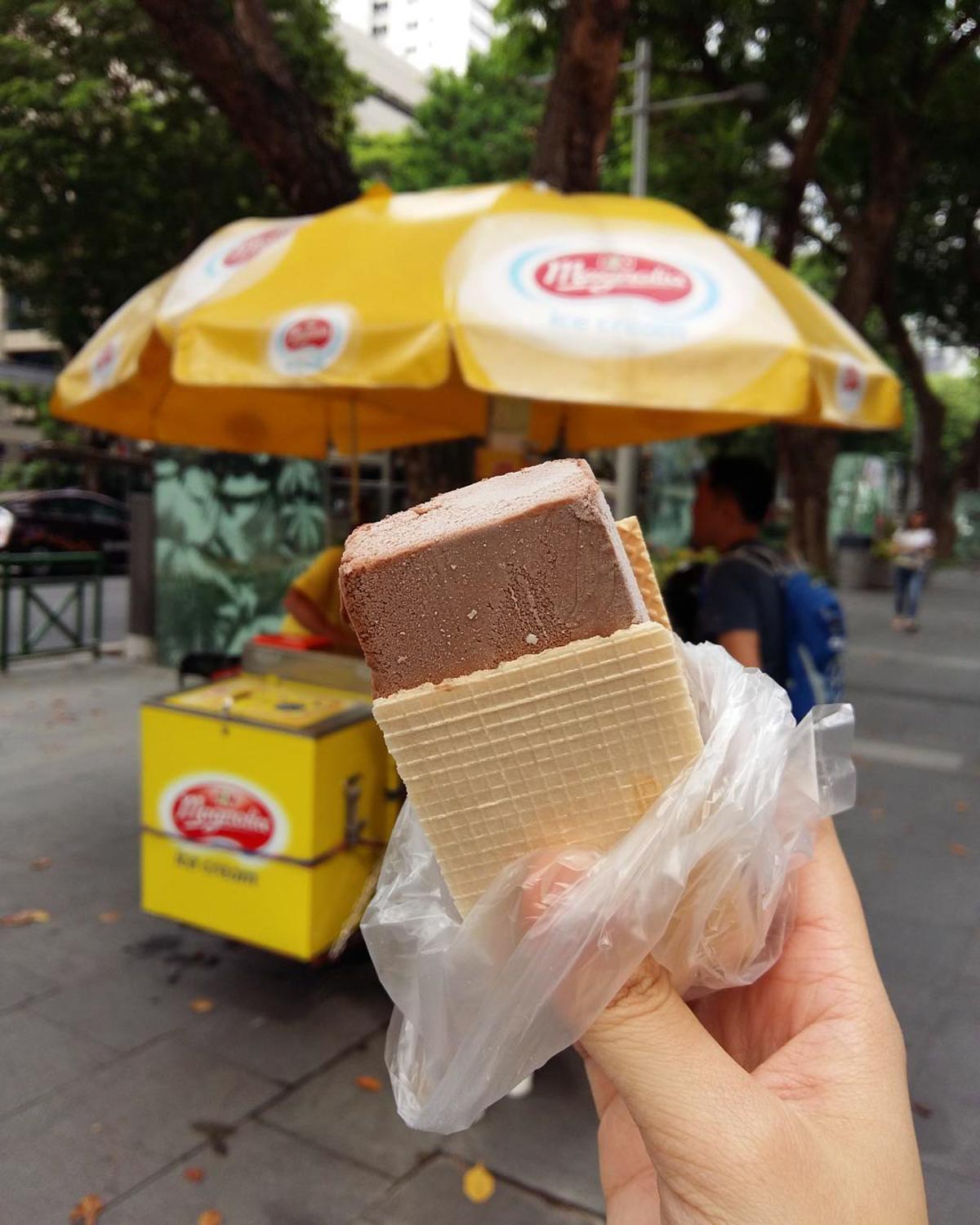 Image credit: @limxl.fion
I'm not sure 'bout you, but as a primary school kid, the unassuming ice-cream cart resting outside my school gate was the highlight of my day. Once the school bell rang, I would dash straight to the ice-cream man and reward myself with a slab of chocolate ice-cream between two wafer sticks.
As I grow older, I definitely look back on those days with fond memories, and I'm sure many of our readers do as well.
Baristart Coffee Review: New Japanese Cafe With Kawaii Dessert And Pork Cutlet Sandwich
It's thus heartening that in light of the upcoming National Day, Starbucks will be releasing a nostalgic trio of "Ice Cream Sandwich" Cheesecake from 17 July 2019.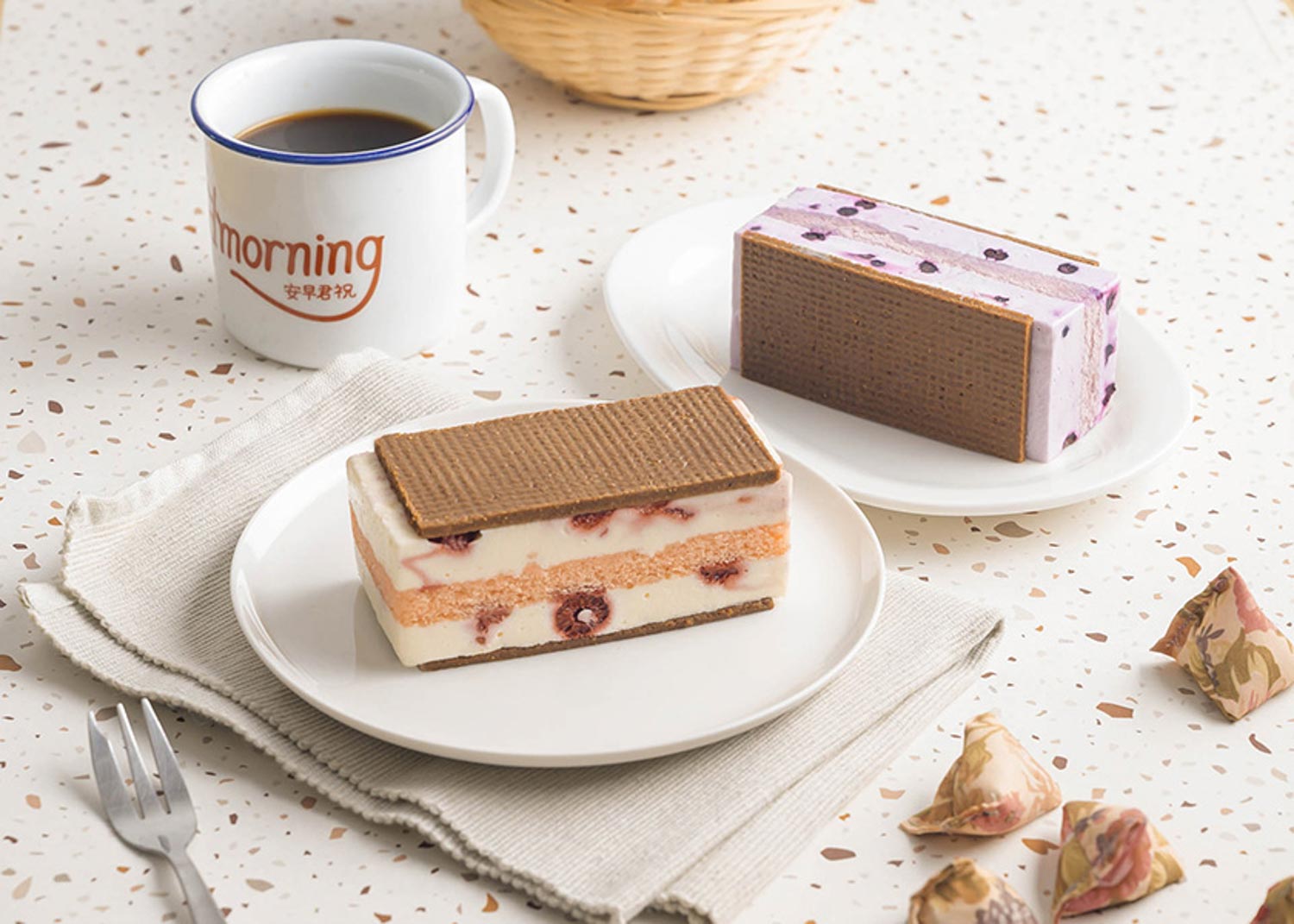 Image credit: Starbucks
At first glance, their Raspberry Swirl Wafer Cheesecake looks exactly like our beloved ice-cream sandwich. Don't be fooled though, as this slab of 'ice-cream' is actually luxurious cream cheese with a layer of sponge cake nestled between. Swirls of raspberry inject a much-needed touch of fruity notes, refreshing your palate with its zesty and sweet flavour.
Don't worry if you prefer blueberries over raspberries, as a Blueberry Swirl Wafer Cheesecake is available too.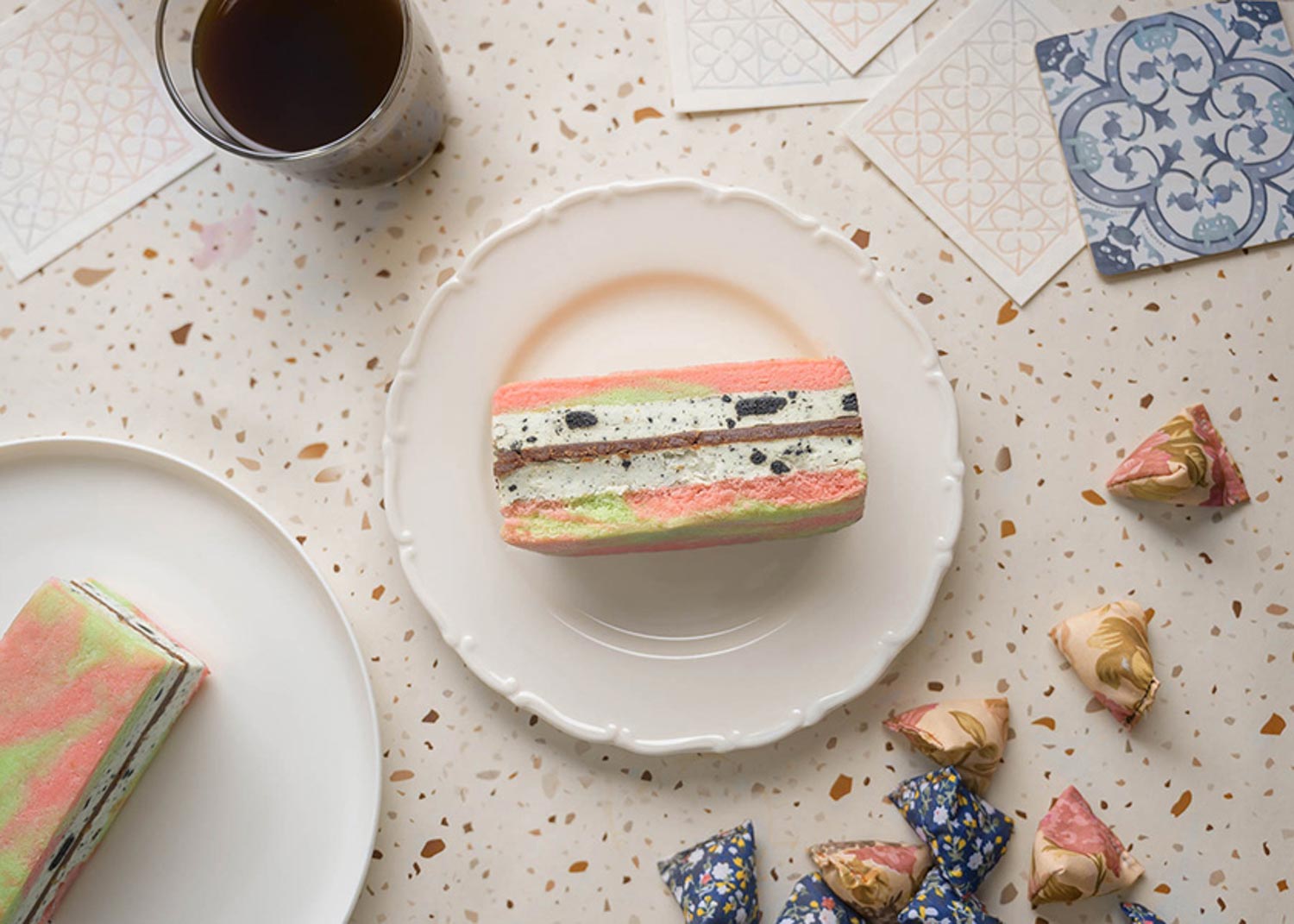 Image credit: Starbucks
Wafer ice-cream lookalikes are not the only thing on the menu. Starbucks has recreated the iconic rainbow bread in the Cookies & Cream Cheesecake Sandwich featuring a pink- and green-hued sponge cake. A standout here is the bed of cheesecake resting in the middle of this sweet treat. Stashed with crunchy lumps of cookies, it saves this dessert from turning into a one-dimensional dish with its textural contrast.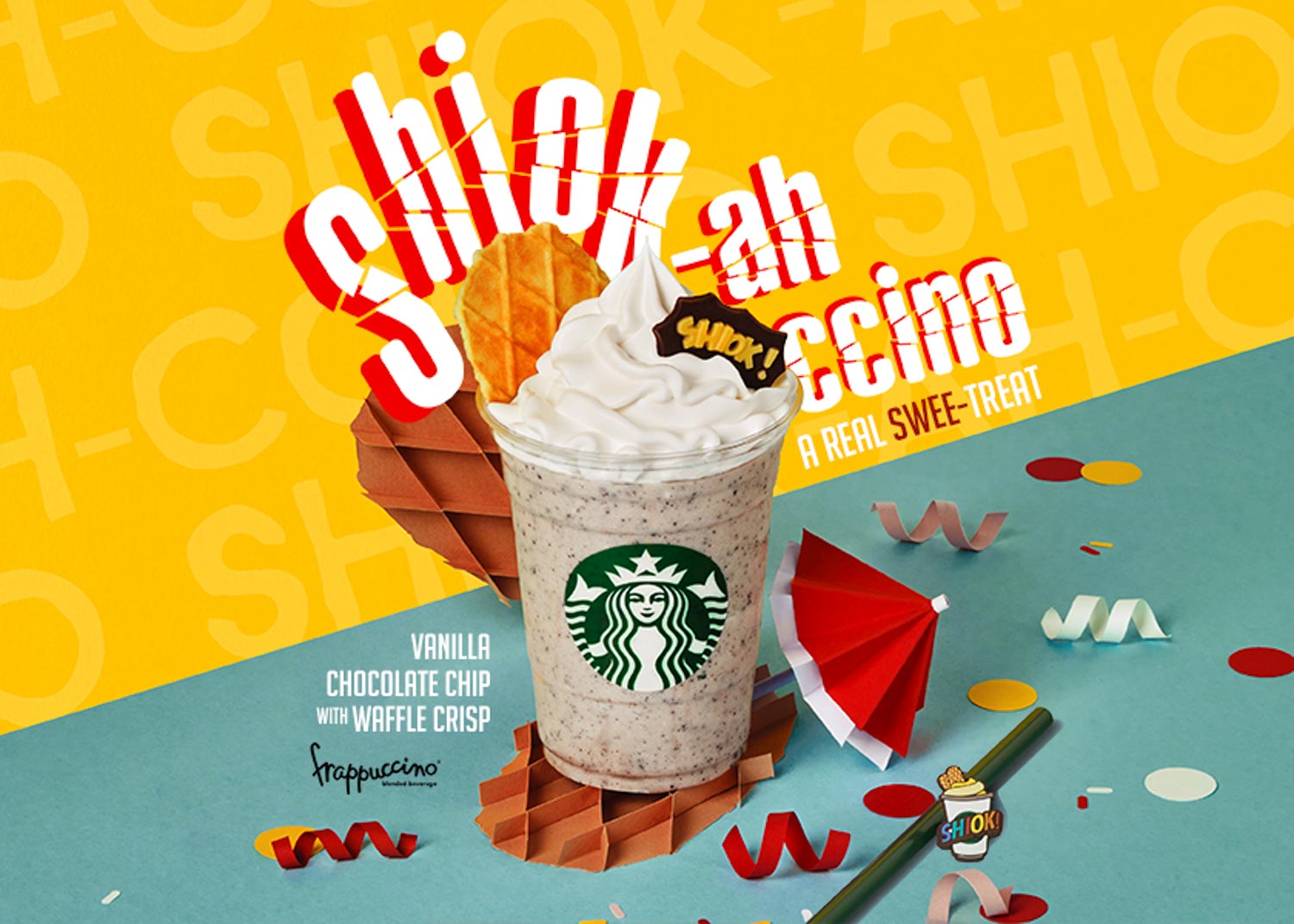 Image credit: Starbucks
Aside from a line of cute cheesecakes, Starbucks is also reintroducing their popular Shiok-ah-ccino on 17 July 2019. We def' hope this gorgeous cookies and cream drink tastes as good as it looks, as a medley of vanilla cream Frappuccino, wafer crisps, and a chocolate topper certainly seems enticing.
Celebrate Singapore's 54th birthday by heading over to any Starbucks outlet to enjoy this 'ice-cream sandwich' cheesecake!
If you're having #throwback feels, be sure to check out these 10 upgraded childhood snacks too!
10 Childhood Snacks That Have Been Upgraded To Give You Major Throwback Feels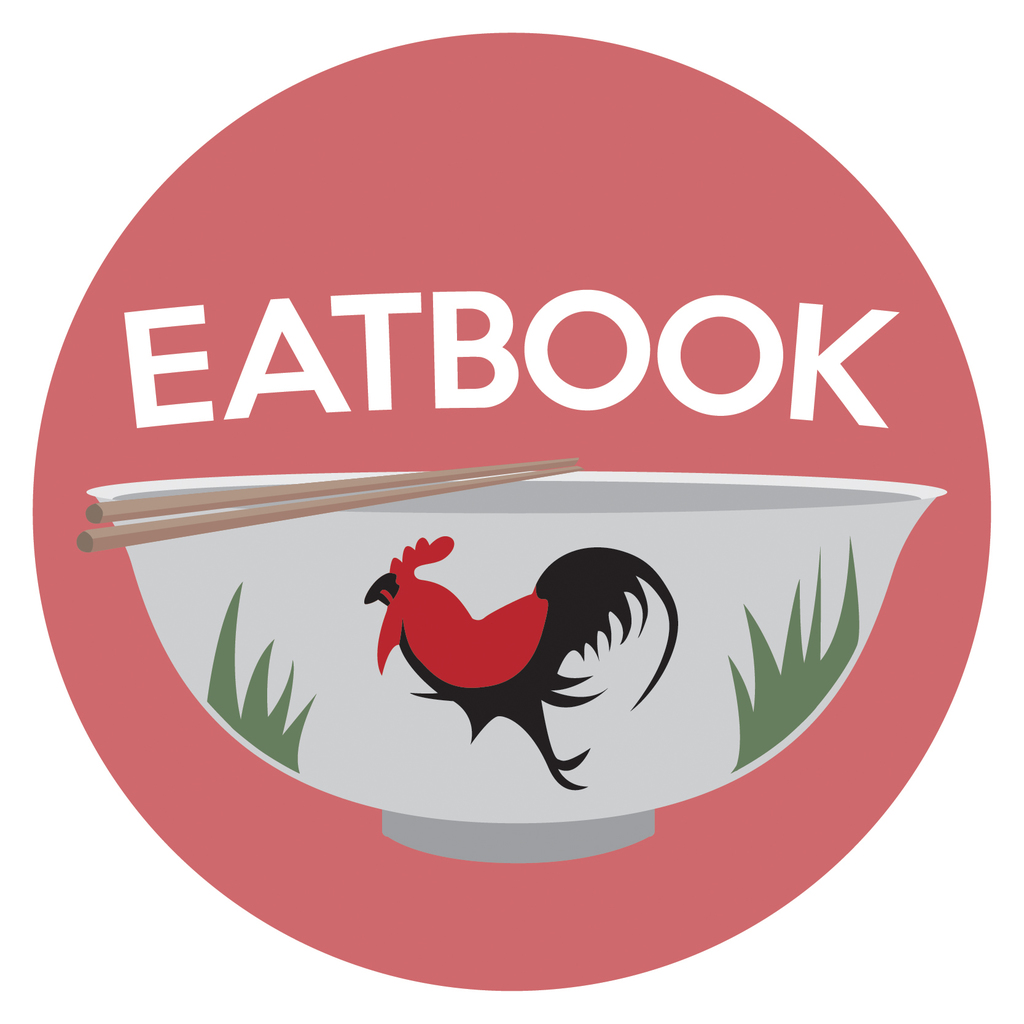 Drop us your email so you won't miss the latest news.