The Second Coming
Update: These seasonal dishes are no longer available.
---

If you haven't already tasted it, then you've probably seen or heard of the infamous red velvet waffles which first appeared in the Stateland during their inception. A year and a half and countless rival cafe knock-offs later, Stateland is hitting back with a revamped waffle menu.
The new menu draws inspiration from classic desserts in waffle form. Will this approach cement Stateland as the official hipster waffle house once again? Read on to find out!
---
(TAN) 炭 ($14.90)
---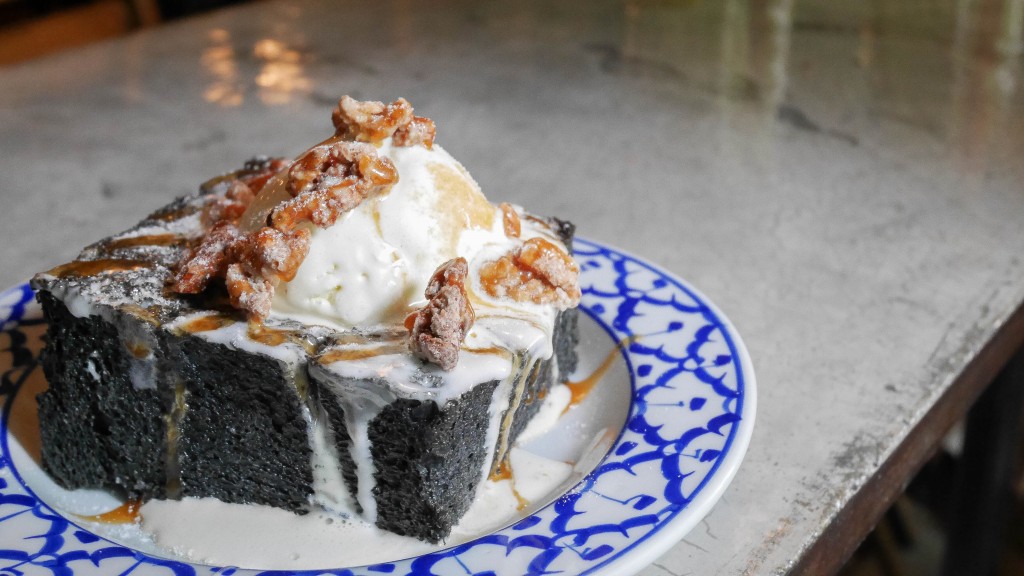 炭 is the chinese word for charcoal. The inspiration for its name is obvious, and while it may look dark and gritty, its flavours are anything but! The toasted honey bread is topped with liquefied marshmallows, coconut ice cream and roasted walnuts.
Taken together, the dish was sweet with an amazing mix of texture from the soft pillowy toast on the inside, smooth ice cream and chunky nuts. I loved it! It was a struggle for me to keep a straight face taking photos of it while its sweet scent teased me.
---
"Kyoto" ($16.90)
---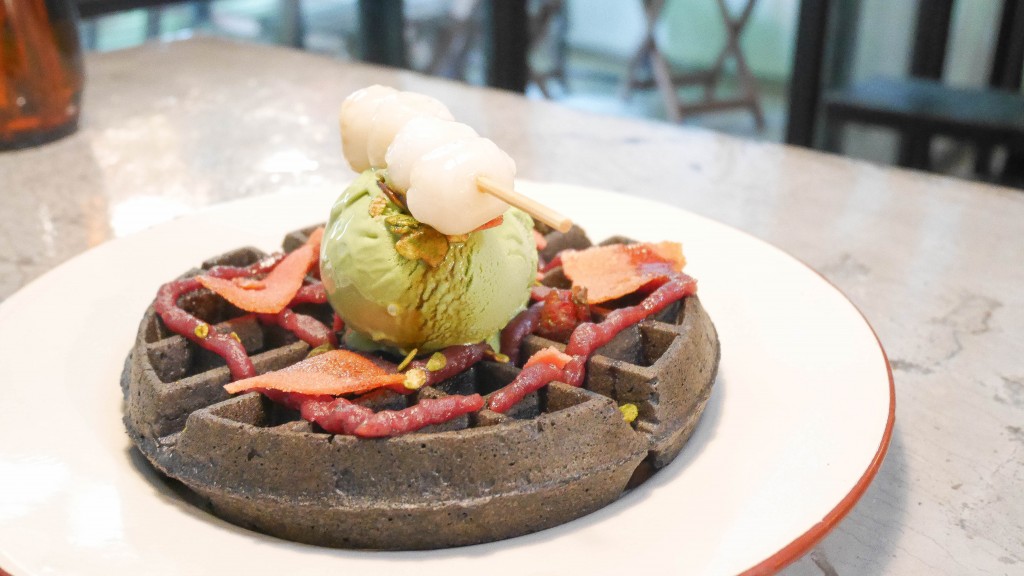 This Japanese inspired black sesame waffle is topped with a refreshing matcha ice cream, flakes of tuiles, dango and finished with pureed red beans. The sweetness in the dish was gentle and it's the lightest dish I tried in terms of flavour.
It's a bitter sweet combination that has stood the test of time, and diners who are turned off by overly sweet waffles can find some solace here. The bean puree could have been a tad sweeter though, it would have achieved a better balance that way.
---
Banana Creme Brulee ($14.90)
---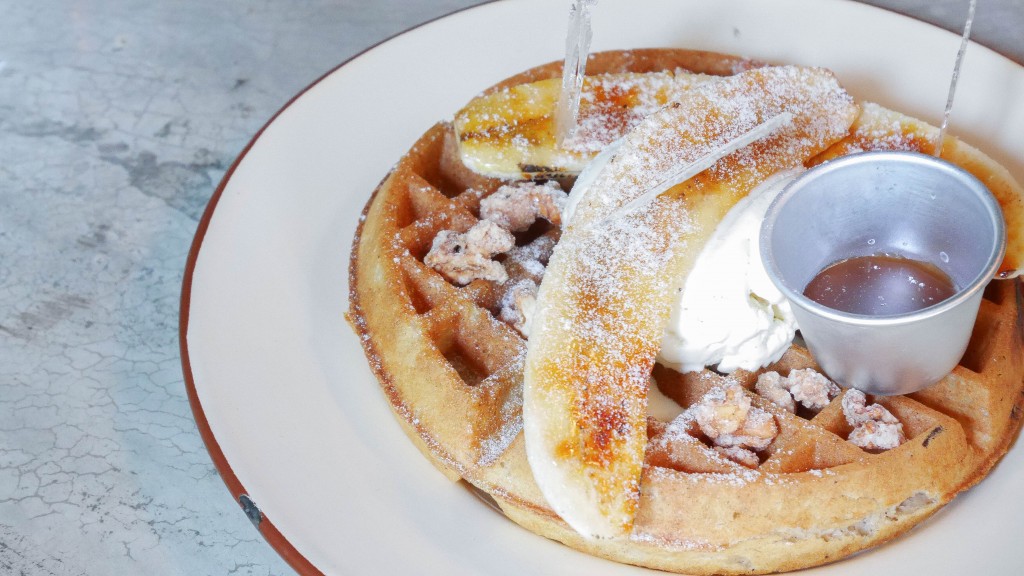 Cinnamon waffles topped with vanilla ice cream and caramelized bananas! It's like an extreme version banana split with a waffle wrapped around it. The bananas pack a sweet punch with that caramelization and you can finish it off with some salted caramel sauce to cut through the sweetness of the entire dish.
---
Lemon Meringue Waffle ($14.90)
---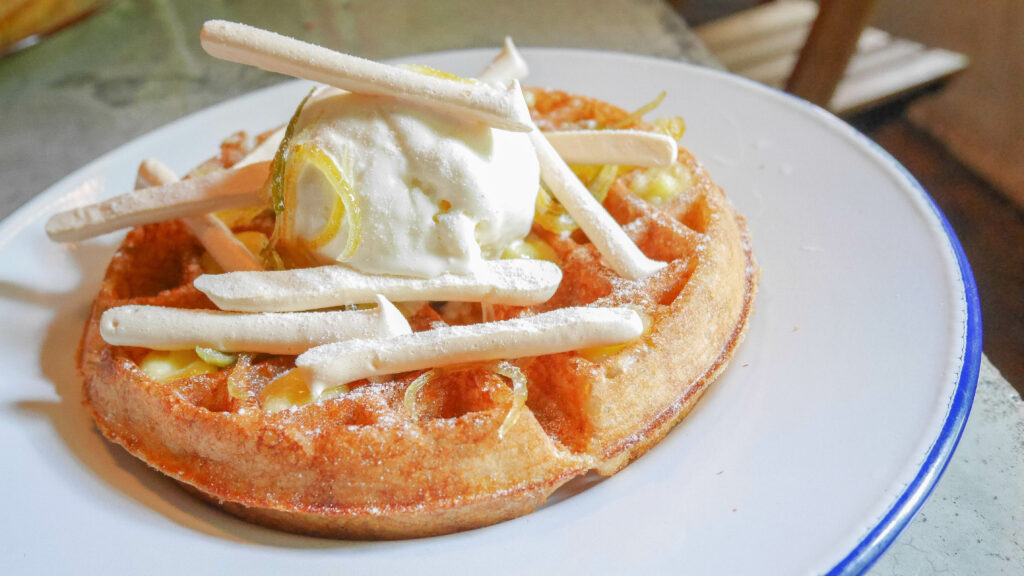 This is the best waffle I've had in my entire life. This lemon scented waffle is topped with vanilla ice cream, sticks of fresh meringue, and filled with lemon curd. Move over Red Velvet, there's a new favourite in town.
The curd does a great job of cutting through the flavours of the ice cream giving it a really exciting sweet and sour combo. The meringue sticks provide a fun texture, and they're great fun to eat too whether you're dipping them into the ice cream of the curd. I just wish they were browned like on a typical lemon meringue tart.
This article is brought to you by Stateland Cafe
Stateland Cafe
Summary
Pros
– Fun and creative waffles
– Great presentation
– Killer Lemon Meringue Waffles
Cons
-Slightly pricier
Recommended Dishes
– Lemon Meringue Waffle ($14.90)
– (TAN) 炭 ($14.90)
Operating Hours
Mon: 12:00 pm – 10:00 pm
Wed – Thu: 12:00 pm – 10:00 pm
Fri – Sat: 12:00 pm – 12:00 am
Sun: 12:00 pm – 10:00 pm
Address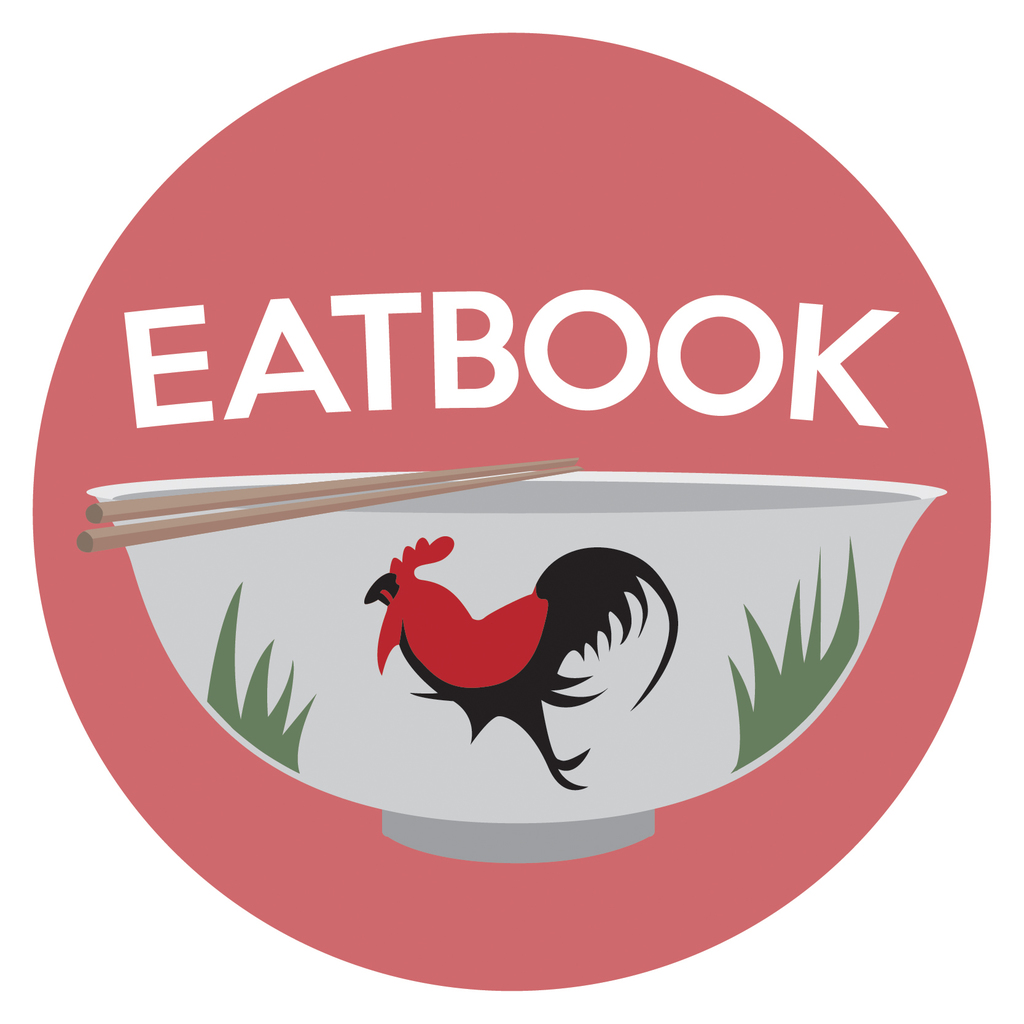 Drop us your email so you won't miss the latest news.