---
Study also must eat
---
With groups of muggers surrounding you, studying in school can be so stressful at times. And if these muggers aren't giving your pressure, your kakis will probably come find you for a break – every 10 minutes. If you're looking to be productive, heading to a quiet cafe might just be the solution. Besides, these 10 cafes have got student promos that let you nom while working on your sums.  So chin up, fill up, buck up and good luck for your upcoming examinations!
---
1. Brew Maison
---
Located opposite SCGS at Alocassia Apartments, Brew Maison is a Japanese-Korean inspired café with a relaxed and cosy environment. The adorable café offers student meals on weekdays for their Mix-n-Match Main Dish (from $7.50 onwards), which comes with a complimentary Iced Lemon Tea or Iced Brewed Coffee. Choose between beef, fish, chicken, pork and prawn, and add a base like pasta or rice and a sauce. You can also get Shibuya toasts such as Taro French Cubes ($13.50) at the café. Small bites such as Tori Bites ($6) and cute looking lattes like Goguma Latte ($4) as well as Cappuccino ($4) that comes with 3D latte art are available too. With free Wi-Fi, power points and Insta-worthy coffee, Brew Maison is the perfect place to inject some semblance of a life into your hectic schedules.
Address: 383 Bukit Timah Road, #01-9B, Alocassia Apartments, Singapore 259727
Opening hours: Mon-Fri 7am to 10pm, Sat-Sun 8am to 10pm
Tel: 6836 2948
Menu
---
2. Hang Out Cafe
---
Serving western grub and brunch items, Hang Out Café was previously located at Ang Mo Kio and has recently moved to NAFA's campus. With a bunch of promotions such as student meals at $6.90 and 15% off from 11am-8pm, mains such as Hangout Big Breakfast ($16.90) and Prawn Aglio Olio ($12.90) become extremely affordable. Options for weekly student meals changes every week, and we've seen choices like Ham & Mushroom Aglio Olio and Curry Chicken Rice or Baguette. There's also an option of topping up $1 for a bowl of soup of the day. There's free Wi-Fi here, so feel free to hang out after your meal!
Address: 80 Bencoolen Street NAFA Campus 1 #01-15 Wing A, Singapore 189655
Opening hours: Mon-Fri 11am to 9pm, Sat-Sun 9am to 9pm
Tel: 6456 3376
Menu
---
3. Montana Singapore
---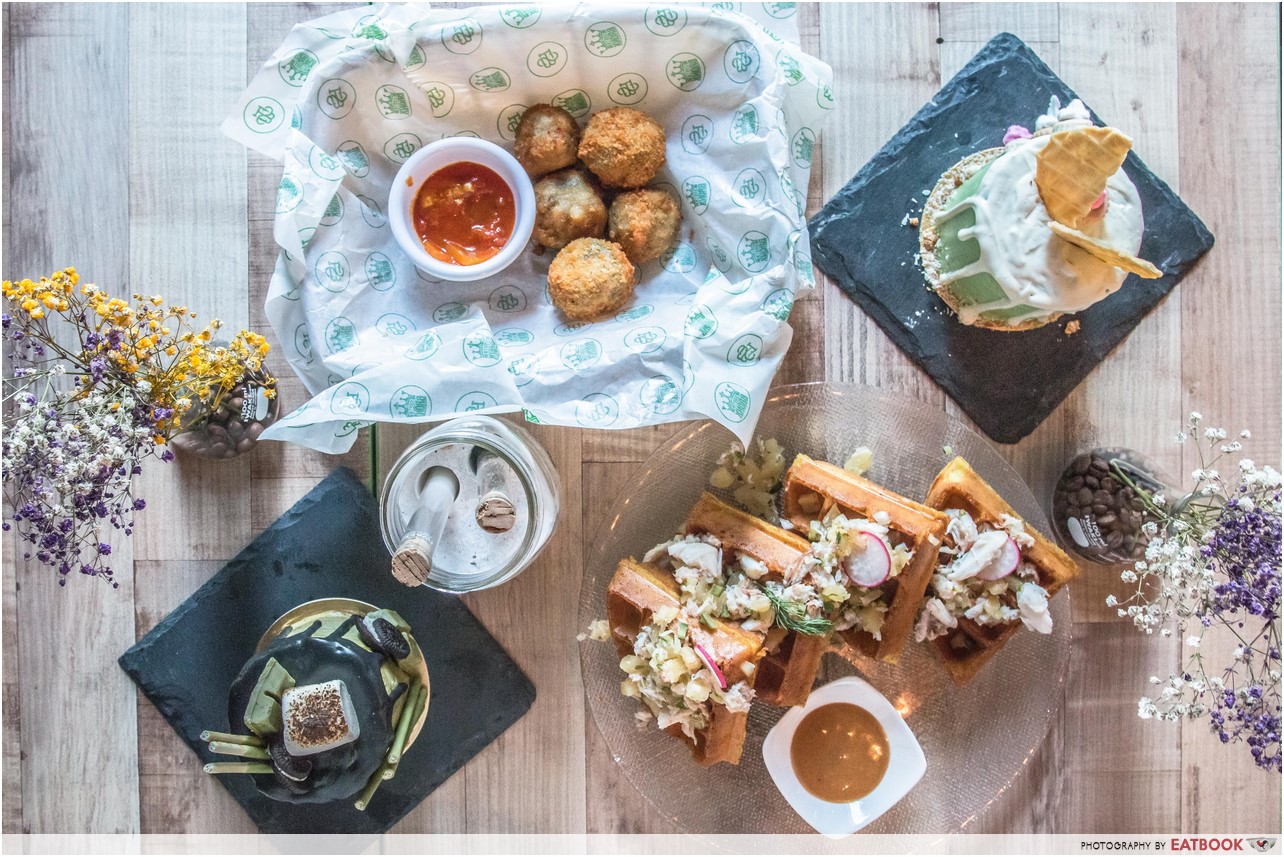 Sleek and chic, Montana is conveniently located at POMO, offering premium coffee and waffles at reasonable prices. Student discounts of 10% are available, which makes it great if you study at SOTA, Laselle or SMU that are all short walks away from PoMo. Interesting waffles include Bulgogi Beef Waffle ($16++), Assam Crab Waffle ($18++) and Truffle Mac & Cheese Waffle ($9.50++). There is also a variety of sweet waffles such as Chocolate Banana Waffle ($10.50++), Black Velvet Waffle ($14++) and Apple Pie Waffle ($9.50++). Coffee beans here are provided by Common Man Coffee Roasters and Montana's house blend contributes to a variety of concoctions like Coconut Cold Brew ($6.50++ onwards) and Affogato ($6.50++).  
Address: 1 Selegie Road, #02-25, PoMo, Singapore 188306
Opening hours: Mon-Fri 11am to 10pm, Fri 11am to 11pm, Sat 9am to 11pm, Sun 9am to 9:30pm
Tel: 6334 3137
Read our full review here.
---
4. To-gather Cafe
---
With weekday student lunch deals available from 12pm to 5pm, To-gather Café is a great option for cash-strapped students. The lunch deal include a choice of Italian Meatball Spaghetti or Spaghetti Carbonara at $7 and Italian Herb Crusted Fish & Chips or Grilled Chicken Chop at $8. You can even choose to top up your meal with a glass of To-gather Breezer ($2.50), Dark Chocolate ($2.50) or Fries ($2.80). With its cute interior lined with wooden accents, coupled with communal and individual tables, To-gather Café is perfect for mugging sessions with friends!
Address: 84 Bedok North Street 4, # 01-25/27, Singapore 460084
Opening hours: Tues-Sun 11am to 10pm
Tel: 6445 1011
Menu
---
5. The Tea Party Cafe
---
With mains priced below $10 and student lunch specials that come with a drink, The Tea Party Café is an attractive study spot for students in the vicinity. Popular items include Sausage Aglio Olio ($8.80), Bacon Arrabbiata ($8.50) and Roast Duck PIzza ($8.90). Stay on to study at the café with complimentary Wi-Fi and $1 off dessert if you order a main. The spacious interior with ample seats available makes The Tea Party Café ideal for intense mugging seshs. They've got another outlet at SMU, so students who want to mug in town can head there for a meal before conquering the books.
Address: 805 Bukit Timah Road, #01-07, Sixth Avenue Centre, Singapore 279883
Opening hours: Mon-Thurs 11:30am to 11:30pm, Fri-Sat 11:30am to 1:30am, Sun 11:30am to 12am
Tel: 6462 3563
---
6. Dazzling Cafe
---
'
Source
Dazzling Cafe may sound familiar, but not many know that students who dine here from Mondays to Thursdays can enjoy a free drink of the day with every main course ordered. Dazzling Café's signature thick toasts come in flavours like Matcha with Azuki Beans Honey Toast ($19.90++) and Mango and Coconut Gelato Honey toast ($18.90++). Mains include Seafood And Sausage Pot Pie ($16.50++) and Mentaiko Pasta With Baby Scallops ($18.50++). Be warned, you might forget all about studying as you revel in its lavish surroundings with sweet toasts and free Wi-Fi.
Address: 15 Stamford Road, #01-85, Capitol Piazza, Singapore 178906
Opening hours: Mon-Thurs 1pm to 9:30pm, Fri-Sat 12pm to 10pm, Sun 12pm to 9:30pm
Tel: 6384 3310
Menu
---
7. d'Good Cafe
---
d'Good Cafe's 10% student discount makes studying here easier on your wallet. This cosy cafe at Holland Village consists of a small coffee bar on the ground level and a quiet seating area at the second floor, which is perfect for studying or chilling with friends. Mains such as Crabby Claw Capellini Aglio Olio ($16+), Fresh Prawn Alfredo Pasta ($16+) and Eggs Benedict ($13.50) are available. Sweet Potato and Matcha Dutch Pancake ($12) topped with crushed pistachio, adzuki and matcha sauce is a popular dessert. A good variety of drinks such as smoothies ($8.50), Café Latte ($5.60) and Piccolo Latte ($5.60) also make good accompaniments to your books. Feel free to take a break at the outdoor swings by indulging in a mini #OOTD shoot with fake glasses for that #mugger4lyfe look.                                                                
Address: 273 Holland Avenue, #02-01/02, Singapore 278992
Opening hours: Mon-Thurs 10am to 10pm, Fri-Sat 10am to 11pm, Sun 10am to 10pm
Tel: 6219 9807
---
8. Crown Bakery & Cafe
---
Crown Bakery & Café serves top-notch bread and pastries, along with some mains as well. Interesting bread flavours include Hainanese Chicken Bread ($4.80) and Macaron Croissant ($4.20). The café is also great for brunch, with options such as Crown's Breakfast ($29), The Queen's Eggs Benedict's ($15) or Crown's Sourdough Buttermilk Waffle ($7) that will definitely help kick-start your day. Enjoy an hour of complimentary Wi-Fi and 10% off for students.
Address: 557 Bukit Timah Road, #01-03, Crown Centre, Singapore 269694
Opening hours: Mon-Sun 7:30am to 8pm
Tel: 6463 3066
Menu
---
9. Cafe Galilee
---
Here's one for those who need absolute silence to mug. Located at various libraries around Singapore, Cafe Galilee offers weekday student meals ($4.90) available from 12pm to 5pm with the choice of Galilee Special Spaghetti or Roastery Chicken Leg and a can of soft drink. Get some sides and sandwiches during a study break or grab some smoothies, ice-blended coffees and lattes if you're falling asleep.
Address: 5 Bishan Place, #01-01, Bishan Public Library, Singapore 609732
Opening hours: Mon-Sun 10am to 9pm
Tel: 6425 0629
Menu
---
10. OMB
---
OMB stands for Oh My Bacon and, yes, almost everything here has bacon in it! Bacon lovers will love their menu and the 20% discount for NAFA, Laselle and SOTA students. Carbonara ($15) and Beef & Bacon Cheeseburger ($17) are some of the mains offered. Sweet bacon treats include Bacon Brownie ($4.50), Waffles with Bacon Ice Cream ($14) and Jekyll & Hyde ($2.50 per piece), which is bacon dipped in dark or white chocolate. There is also a good selection of teas ($6) and iced beverage such as Iced Mocha ($6.50) and Hershey's Iced Chocolate ($6.50). With its laid back vibes and free Internet, OMB is truly a place you can stay and mug for ages.
Address: 7 Dunlop Street, Singapore 209337
Opening hours: Tues-Fri 12 to 10pm, Sat 10am to 10pm, Sun 10am to 6pm
Tel: 6635 2633
---
Muggers can have a life too
---
Hang out at these cafes by sharing your food, notes, study tips, cheat sheets and other studying essentials with your friends. It's easy to maintain your CAP, you just need to know where to go. Let us know where's your favourite study spot below!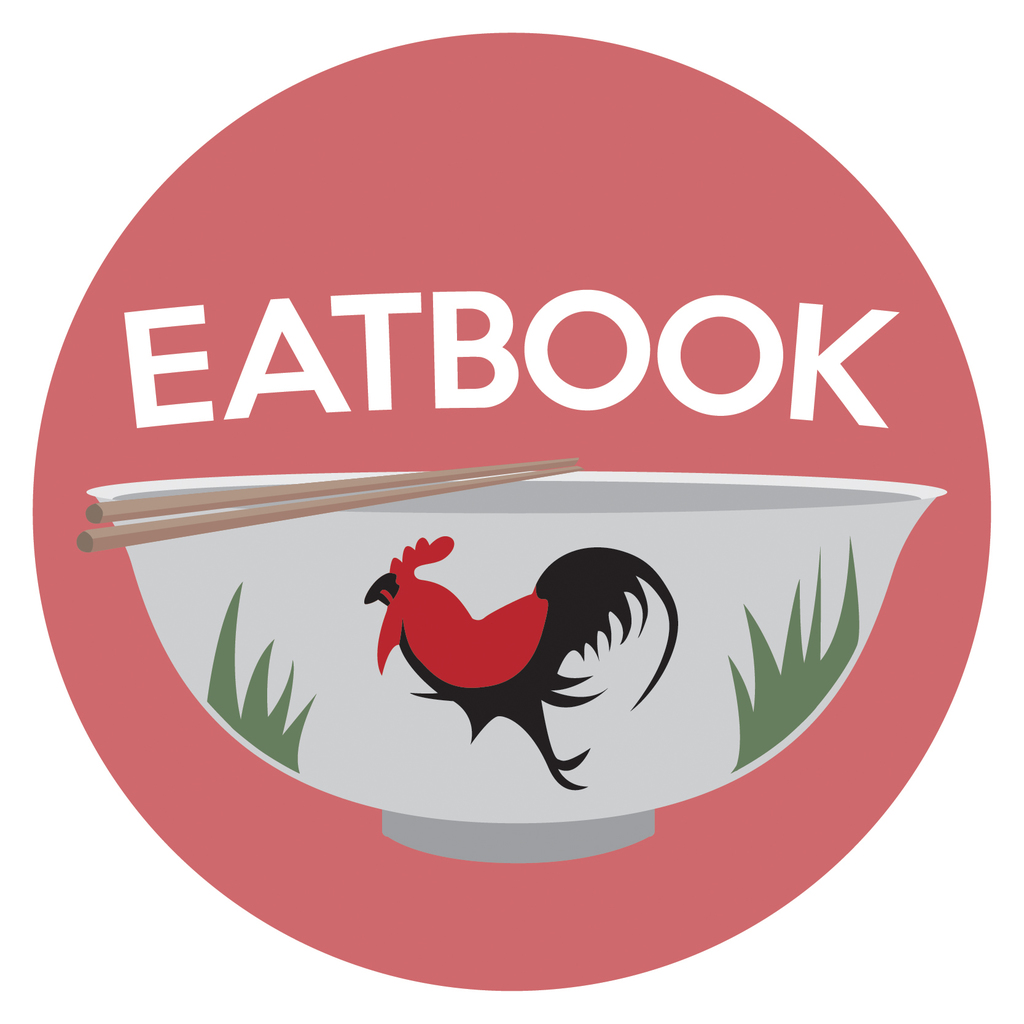 Drop us your email so you won't miss the latest news.