Montana's Freakcakes Bring All The Boys To The Yard
Early this year, Freakshakes took our island's cafe scene by storm. For a period of time it seemed as though every crevice of our social media feeds was filled with photos of these towering, over-the-top monster milkshake marvels. Crowned with halos of candyfloss, stuffed with huge cake slices, buried under a mountain of sprinkles – we've seen it all.
It's high time to take a break from gigantic milkshakes.  The waffle specialist in PoMo, Montana Singapore, has just launched a new line of FREAKCAKES in addition to their menu of sweet and savoury waffles. These over-the-top cakes come in a range of crazy-sounding combinations, and look almost too pretty to devour.
Freakcakes at Montana Singapore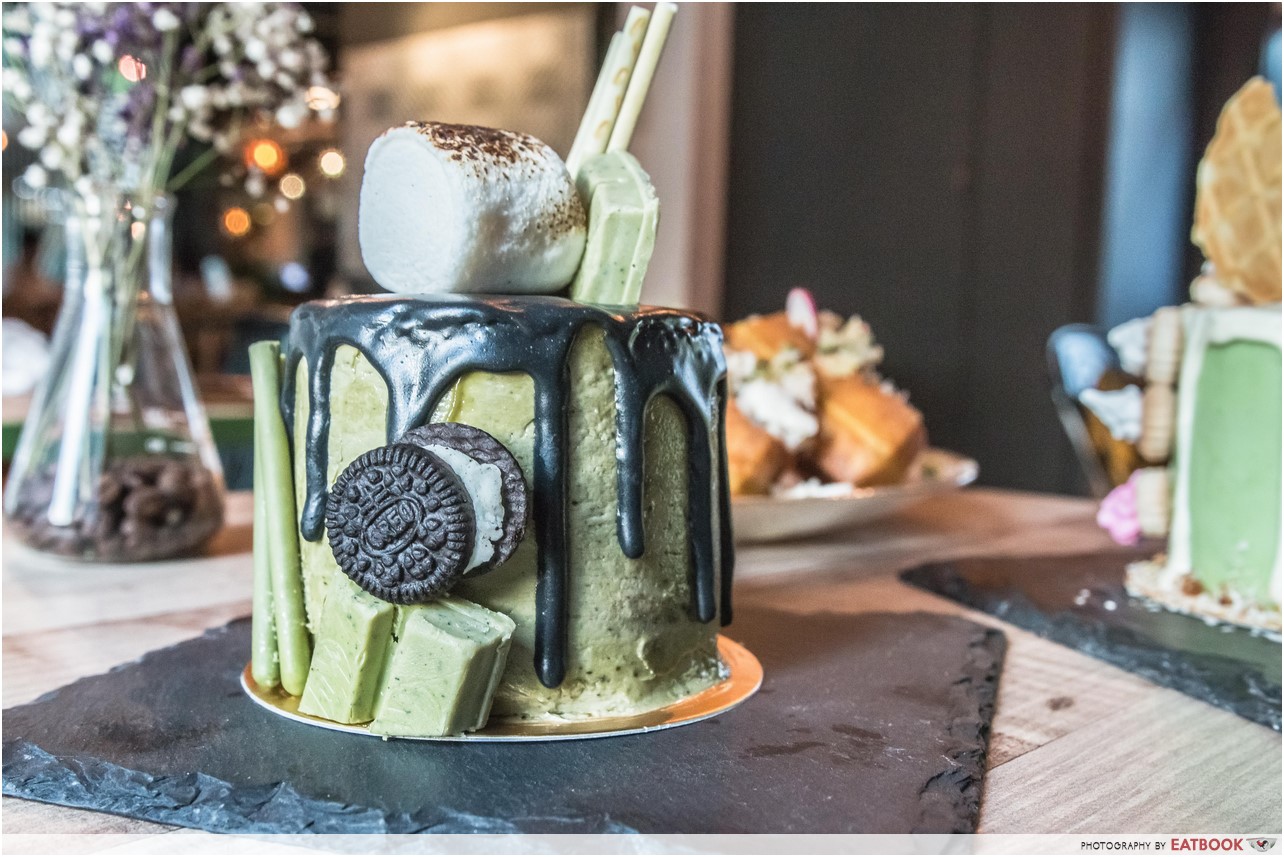 In Matcha Black Sesame Freakcake ($14.80++), black sesame frosting is sandwiched between layers of green tea sponge cake, with the cake being cloaked in a double coat of matcha buttercream and shiny black sesame glaze. Green tea Pocky sticks, green tea Kitkat bars, bite-sized Oreo cookies and a fluffy torched marshmallow complete the green-and-black cake creation.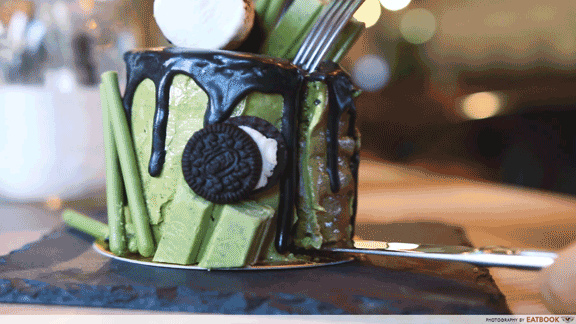 The cake itself had a good structure; it didn't crumble as I cut into it, and was neither too dry nor too oily. It had a solid matcha flavor from the matcha-infused sponge cake and buttercream frosting – matcha fans will definitely love all the earthy, bittersweet notes going on. I liked how the light coating of matcha buttercream had just the right amount of sweetness as well.
However, I wish the black sesame flavour in the cake could have been more pronounced. I could barely taste it in both the frosting and flat-tasting glaze. Odd, as I would assume the nutty black sesame flavour would overpower the more delicate-tasting matcha, rather than the other way round.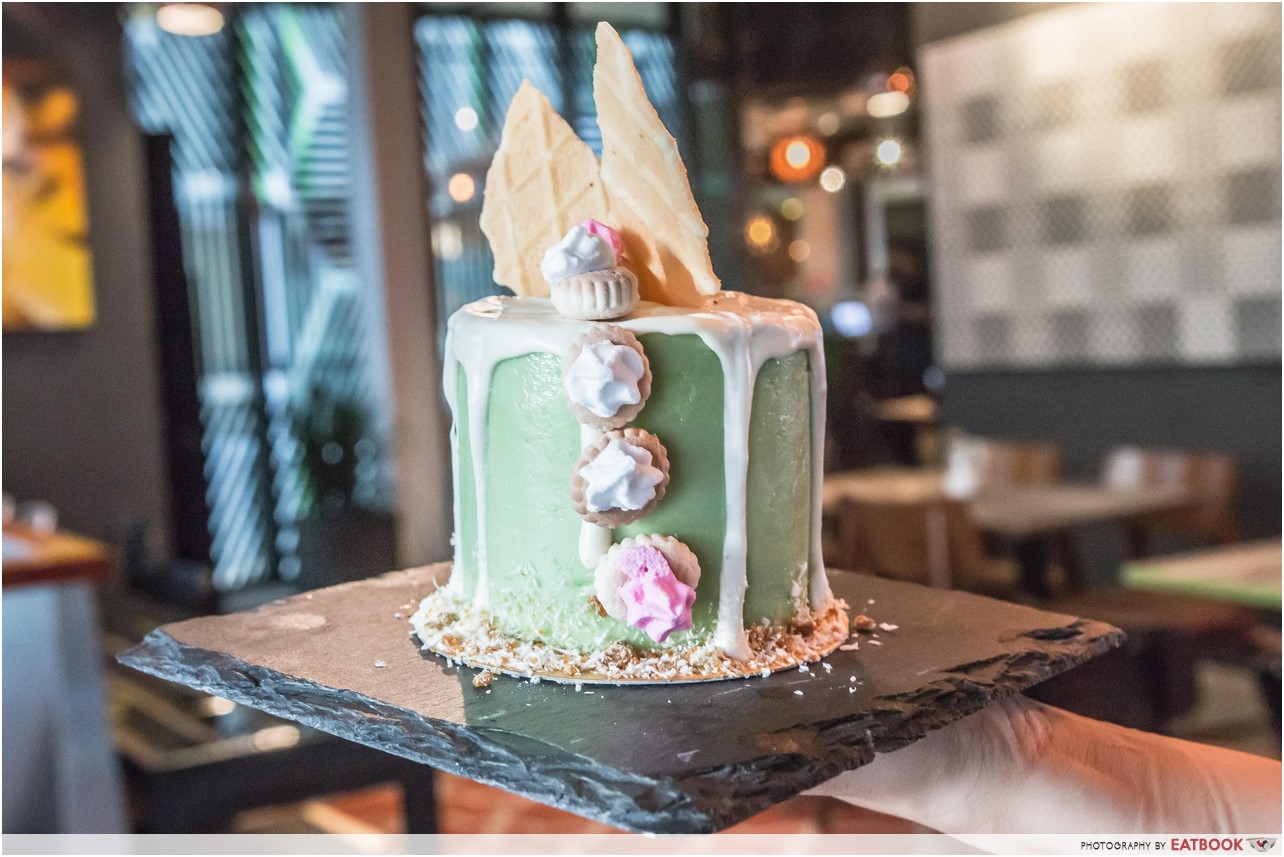 Theoretically, kaya toast and kopi are true #couplegoals, in terms of breakfast pairings. But I wasn't too sure if these flavours would work out when combined in a single dessert. Coffee Kaya Coconut Freakcake ($14.80++) is an ambitious attempt in embodying the essence of a quintessential Singaporean breakfast into a sweet treat. This combo comprises of coffee sponge cake, kaya buttercream and coconut-infused white chocolate glaze, with a skirt of gula melaka crumbs and dessicated coconut. For some added nostalgia, the cake is prettied-up with colourful ice gem biscuits and slivers of Jules Destrooper Butter Waffles.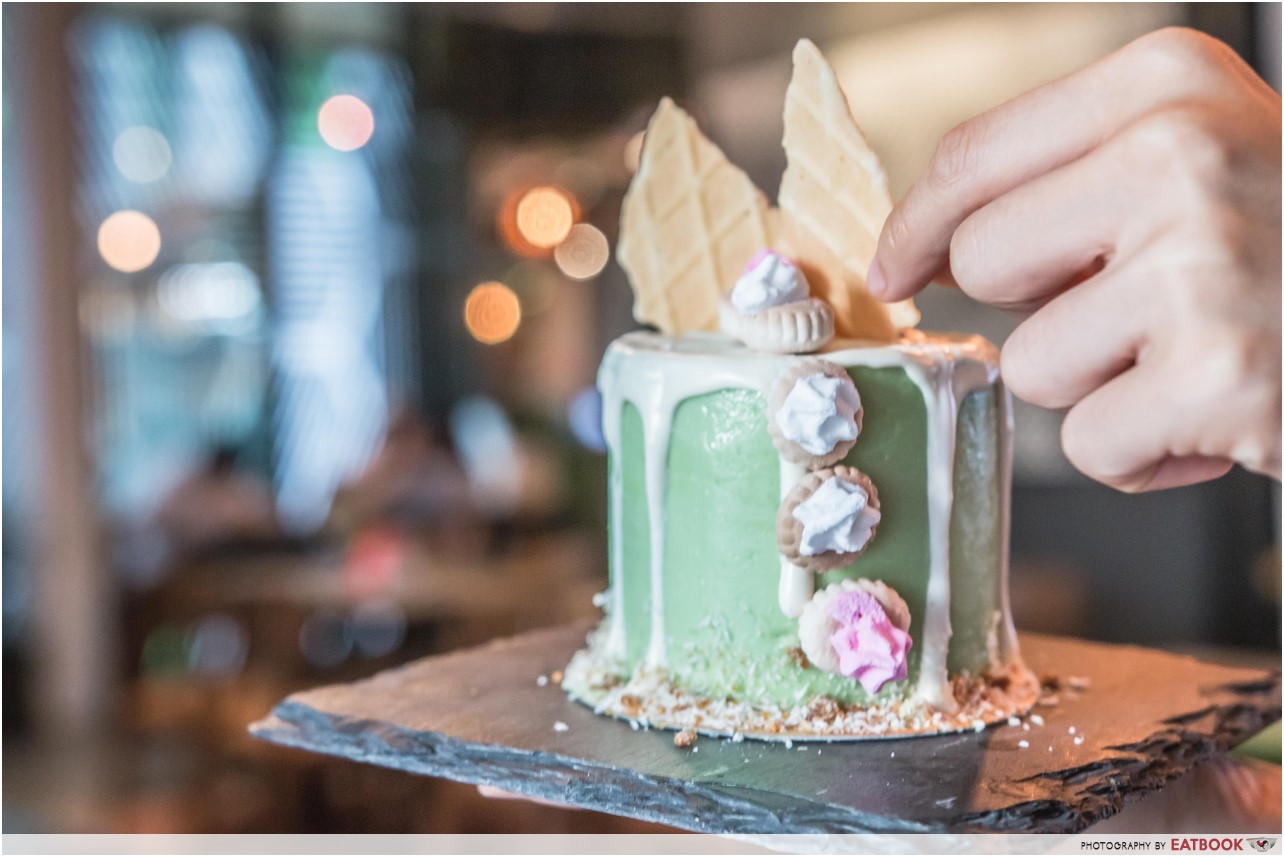 The coffee flavour definitely overpowered the kaya in this cake – I couldn't get a hint of kaya at all in the first bite. This tasted mostly like an ordinary coffee cake with buttercream, and was also more saccharine compared to the balanced Matcha Black Sesame Freakcake. However, I did appreciate the inclusion of gula melaka crumbs in the cake, providing a depth of smoky caramel-like sweetness that ended with a uplifting salty note. Nice touch.
This cake has potential if the bakers can figure out how to make the kaya flavour more prominent, and to achieve the right balance of all 3 flavours.
Waffles and sides at Montana Singapore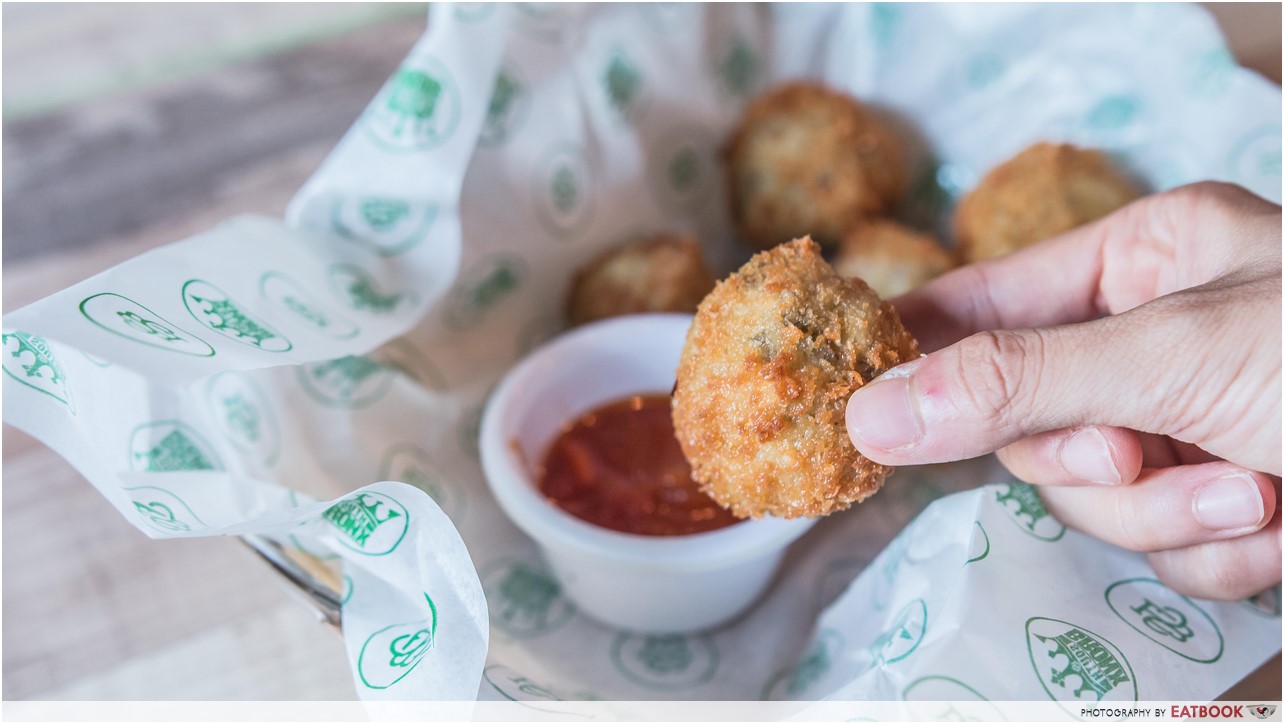 These golden brown Mac & Cheese Fritters ($6.50++) came in a basket of 6, accompanied by a side of relish dipping sauce. These sounded really promising – I mean come on, EVERYONE loves mac & cheese. Plus, this comes in the form of nuggets! Take my money.
However, that dream was shattered for me. First off, these were way too greasy. I understand that deep-fried items would naturally be oilier, but they were practically glistening when I picked them up and left a sheen of oil on my fingertips. Not off to a good start.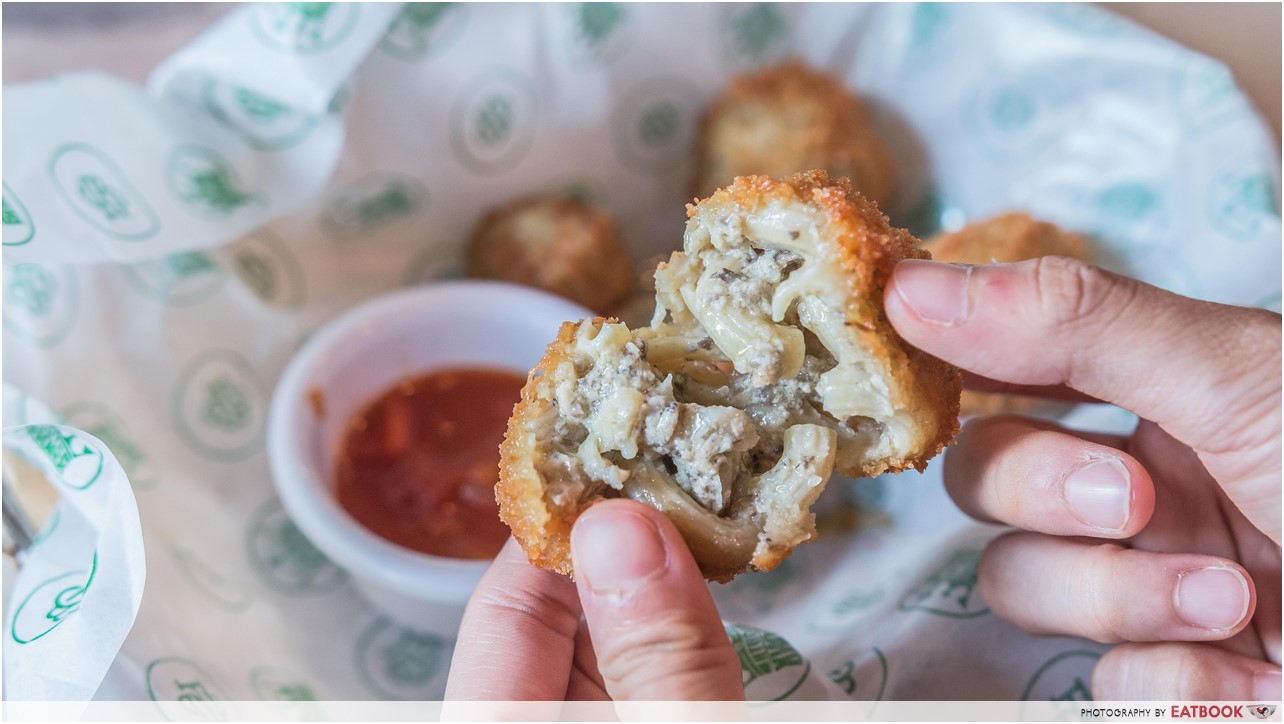 Taste-wise, the fritters weren't mind-blowing, although the surprise of juicy jalapenos within did add a pleasant peppery kick. The bright-tasting tangy tomato relish was very much welcomed as well, as it made the jelak fritters a lot more palatable. That being said, it still got too heavy and cloying for me after a couple of bites. 
If you do get these, please eat them hot. I had a bite after the fritters had been left sitting for awhile. The taste of grease and congealed Mac & Cheese in my mouth is not one that I would like to experience again.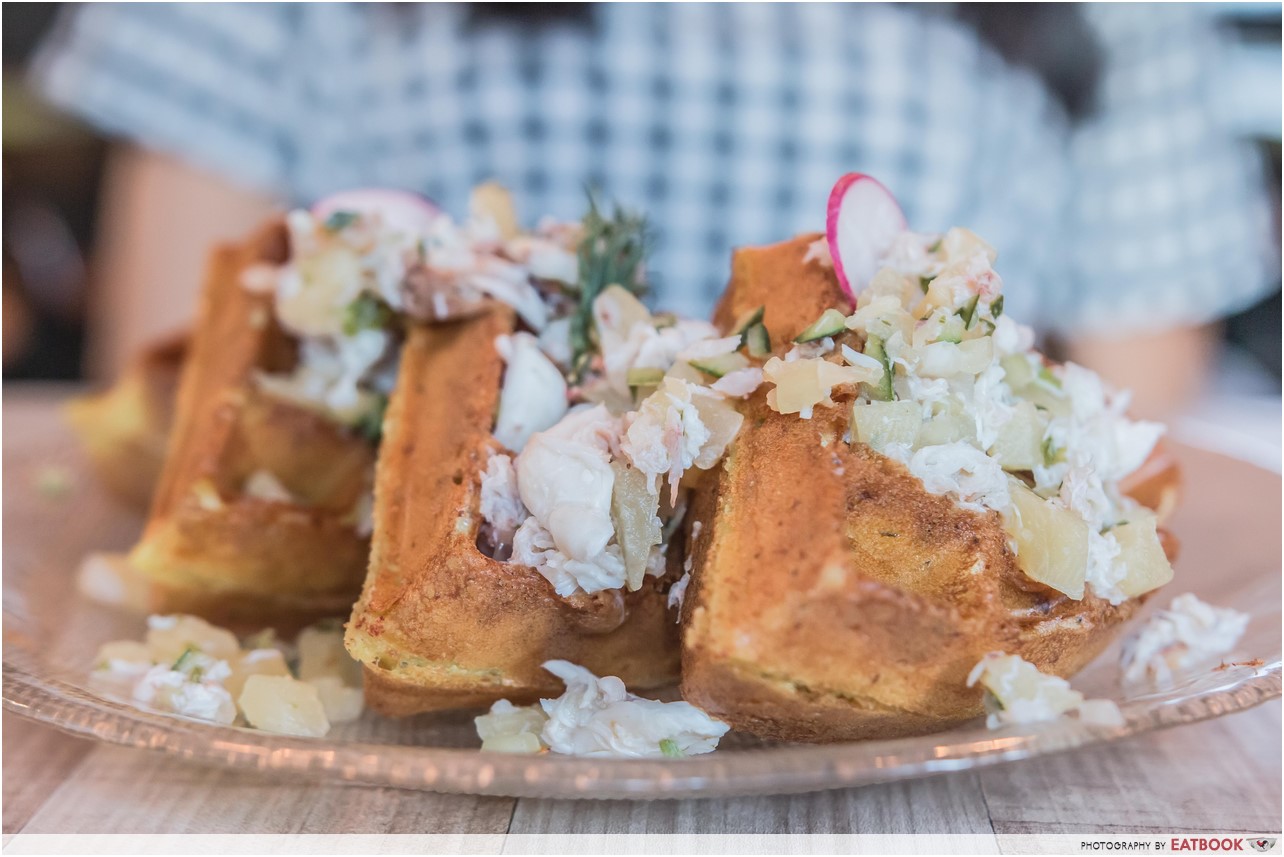 Assam Crab Waffles ($17.50++) consisted of assam laksa-infused waffles and juicy-looking chunks of fresh crabmeat, topped with pineapple salsa and slices of baby radish. This was paired with a side saucer of pale brown assam gula melaka mayo. As with many unorthodox creations at Montana, this waffle dish could turn out to be either a smash hit, or a complete miss.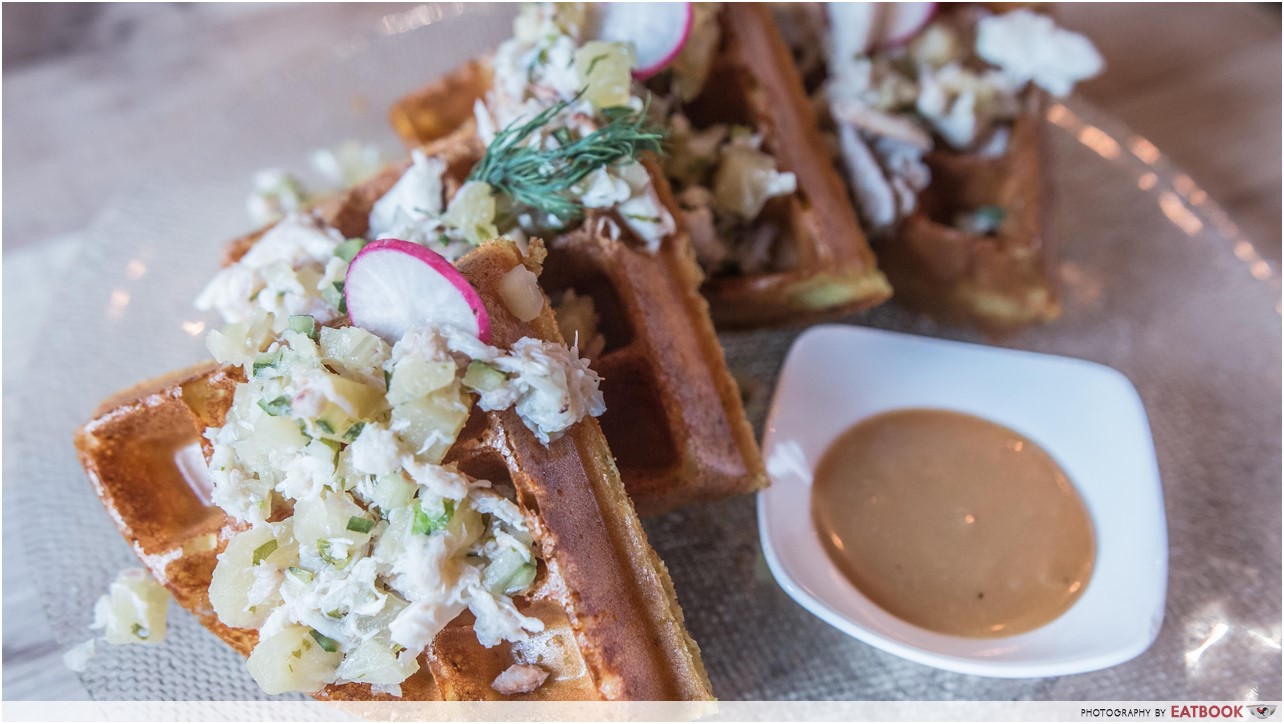 Fortunately, this dish was delicious. The waffles were crisp while retaining a moist fluffy interior, with the lightly spiced batter itself being very flavourful and tasty. While I wish there could have been more crab meat, I can't fault the fresh-tasting seafood for its quality.
I appreciated how the sweet pineapple salsa and crunchy radish slices added a burst of refreshing sweetness to every bite, enhancing the natural sweetness of the seafood. The spiced gula melaka-infused mayonnaise was also pretty ingenious, with the caramel notes in the tangy-sweet sauce pairing beautifully with the savoury waffle.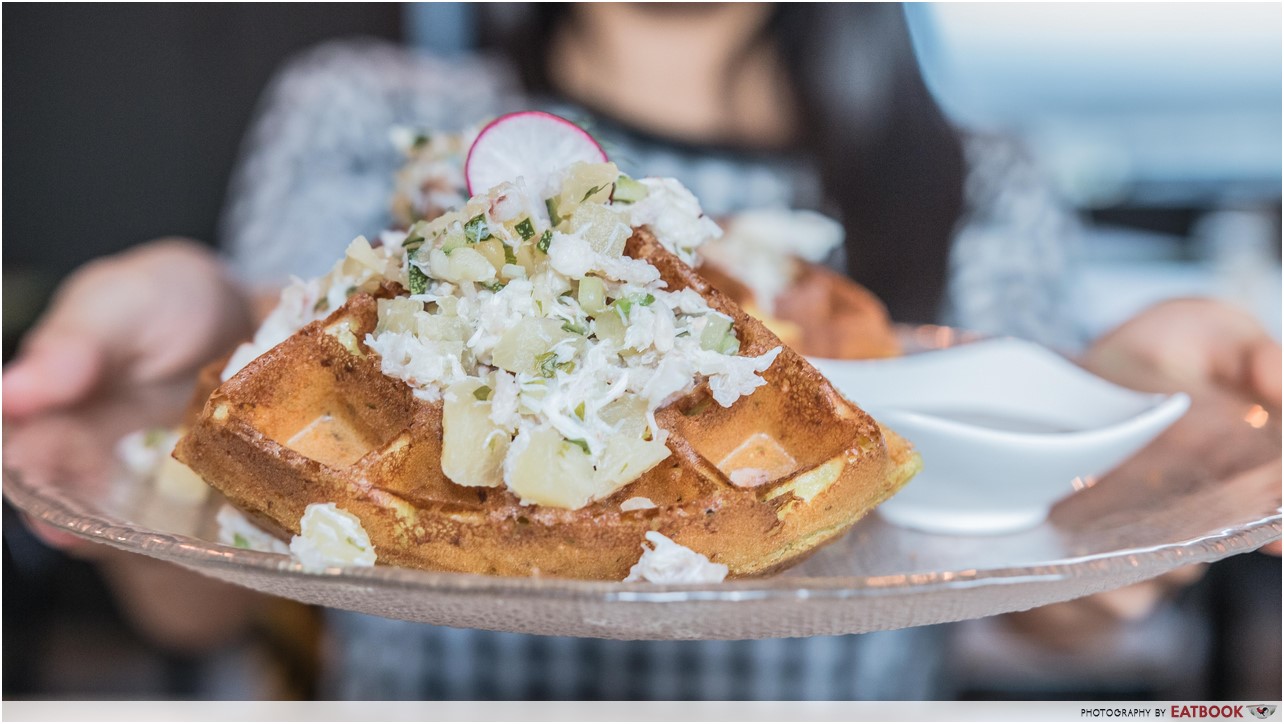 This was a unique, well-balanced savoury waffle dish, with all the flavours and textures complementing each other wonderfully. Rather expensive at $17.50 before taxes, but I would 100% eat this again.
The verdict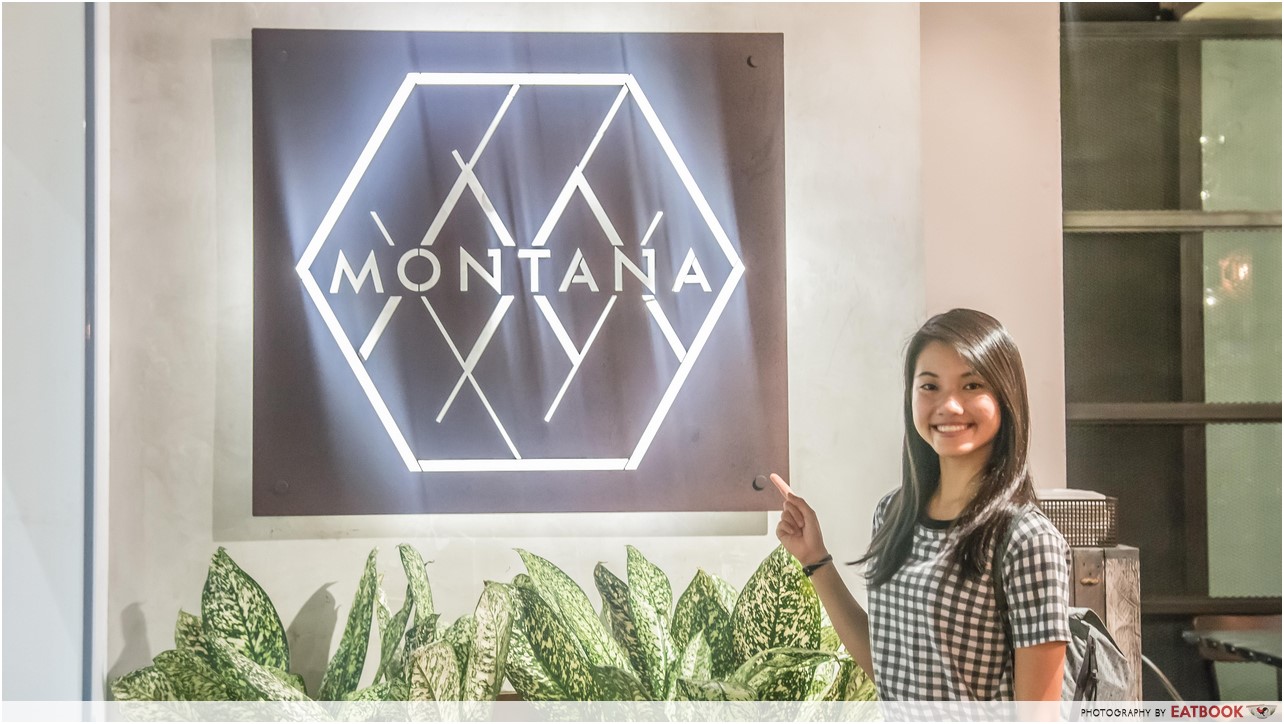 The Freakcakes, while pretty and photogenic, may not be the best value-for-money if you are craving dessert. At $13++ to $15++ for a cake good enough for 2, I thought they was quite pricey. Granted, they were well-made and tasty, but there wasn't much of a wow-factor for me.
I was however, impressed by the unique Assam Crab Waffles. Having tried some of Montana's old waffle dishes before the menu changed, I think it is safe to say that their forte is still their quirky and consistently yummy waffle creations.
Summary
Pros
– Convenient location
– Tasty waffles
– Unique desserts
Cons
– Slightly expensive for a cafe
– Hits and misses with food
Recommended Dish: Assam Crab Waffles ($17.50++)
Operating Hours:
Monday to Thursday 11am to 10pm
Friday 11am to 11pm
Saturday 9am to 11pm
Sunday 9am to 9:30pm
Address: 1 Selegie Road, #02-25, PoMo, Singapore 188306