New locally inspired rendang subs at Subway
Fans of Subway will be happy to know that there are new locally inspired subs this National Day that's worth a deviation from one's usual grab-and-go order. From now to 28 September 2021, get your hands on three new items on their menu, namely the Beef Rendang Sub (from $7.90), Chicken Rendang Sub (from $7.30), and Pandan Cookie ($1.40).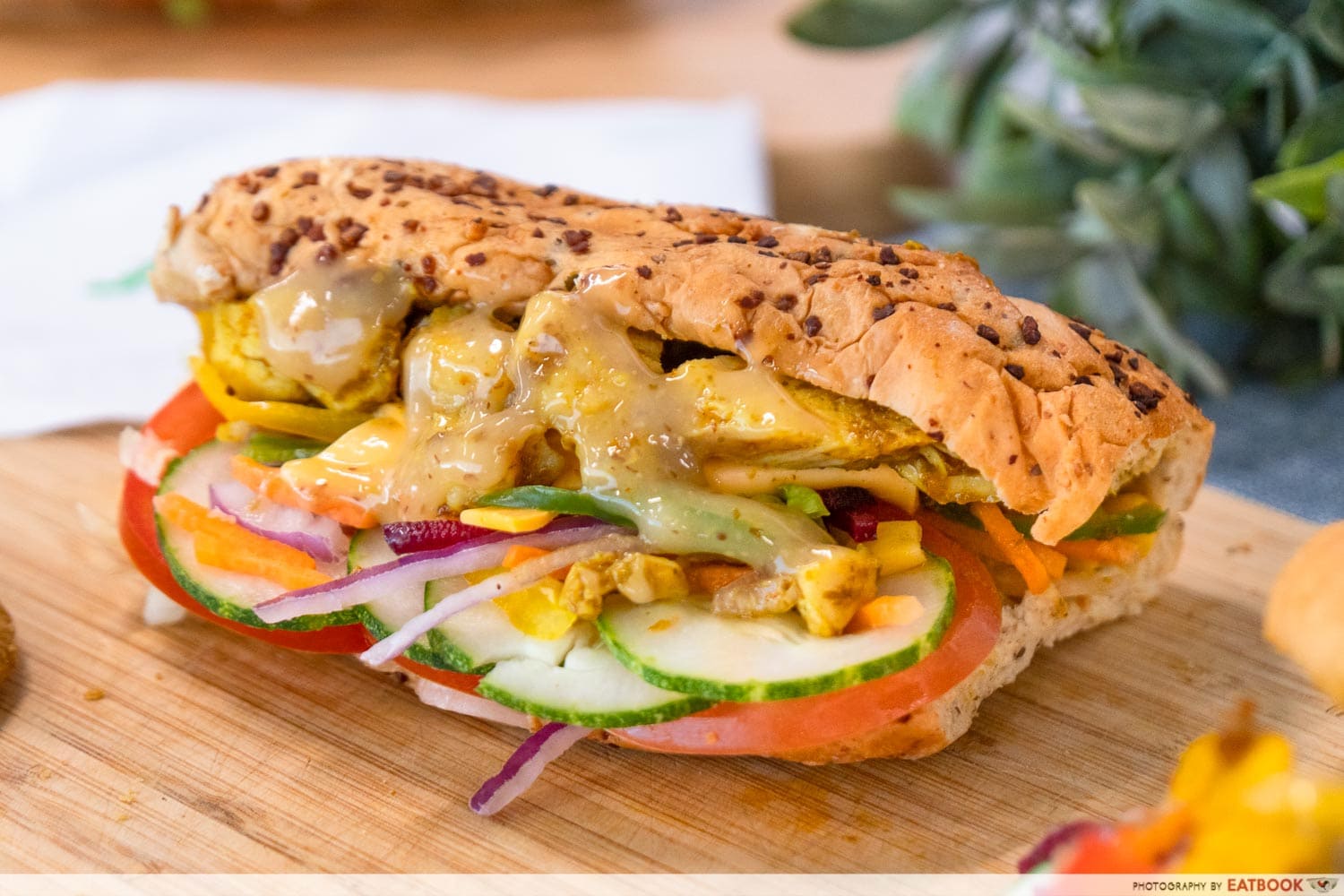 While rendang is more of a dry stew, there's nothing dry about their Chicken Rendang Sub. Using the same chicken chunks as their Chicken Teriyaki Sub, each piece of chicken is juicy, tender, and enveloped by a creamy marinade of spices such as lemongrass, cloves, star anise and more.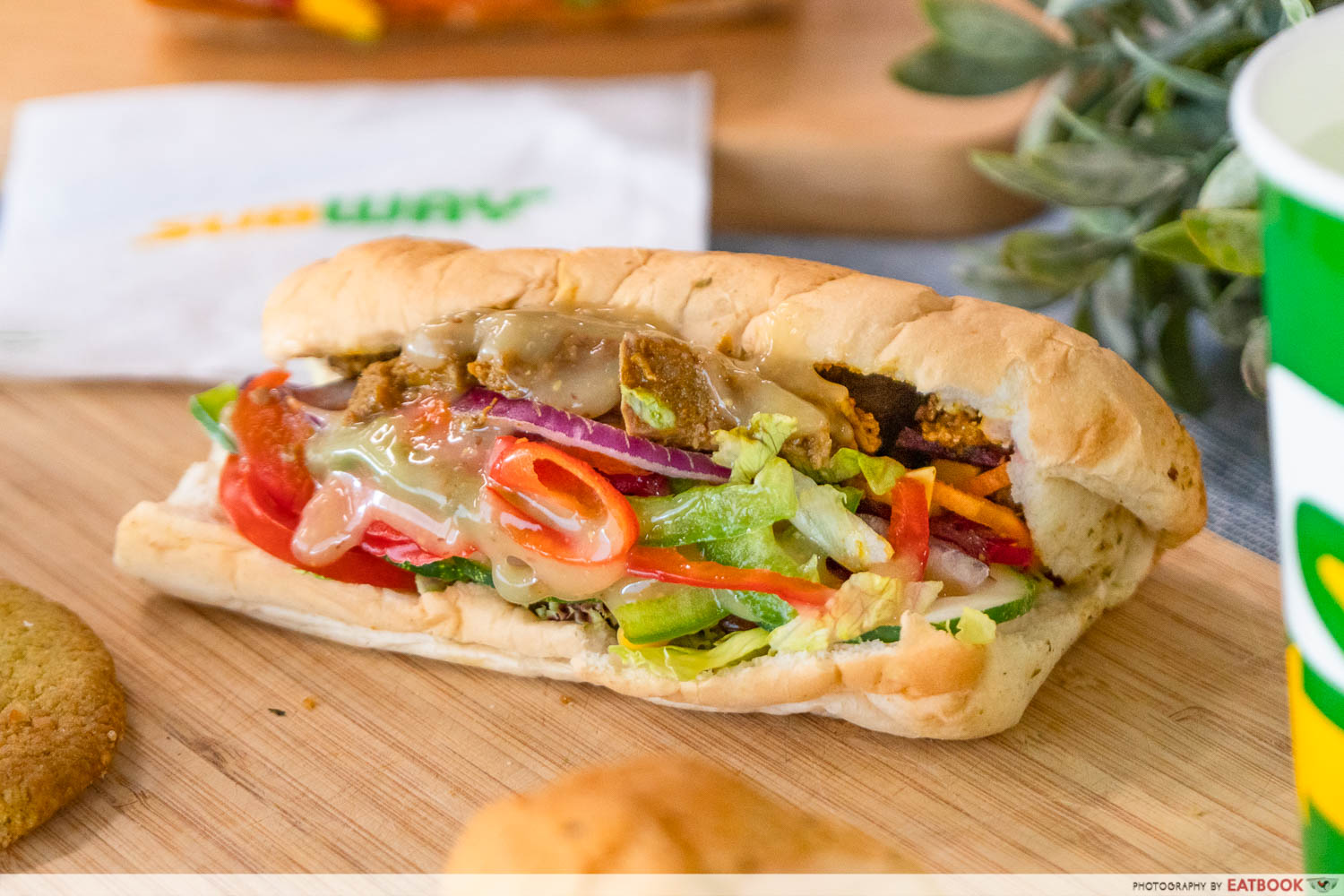 For a more quintessential "rendang" experience with the subs, order the Beef Rendang Sub instead. It reminded me of the traditional beef rendang dish to a tee, thanks to the fibrous rendang sauce coating the beef chunks. The taste of lengkuas, better known as galangal, is the most pronounced here, making each bite bright with flavours.
Bling up the savoury rendang chunks with your usual order of crisp vegetables and choice of creamy sauce. For those who are unaware, Subway has also introduced a new medley of vegetable toppings to their already wide array of crunchy greens. These include sweet corn, shredded beetroot, carrots, and a trio of colourful capsicums.
There are also new sauces such as Spicy Mayo, Hot Pepper, Cheddar Cheese that were introduced just last year.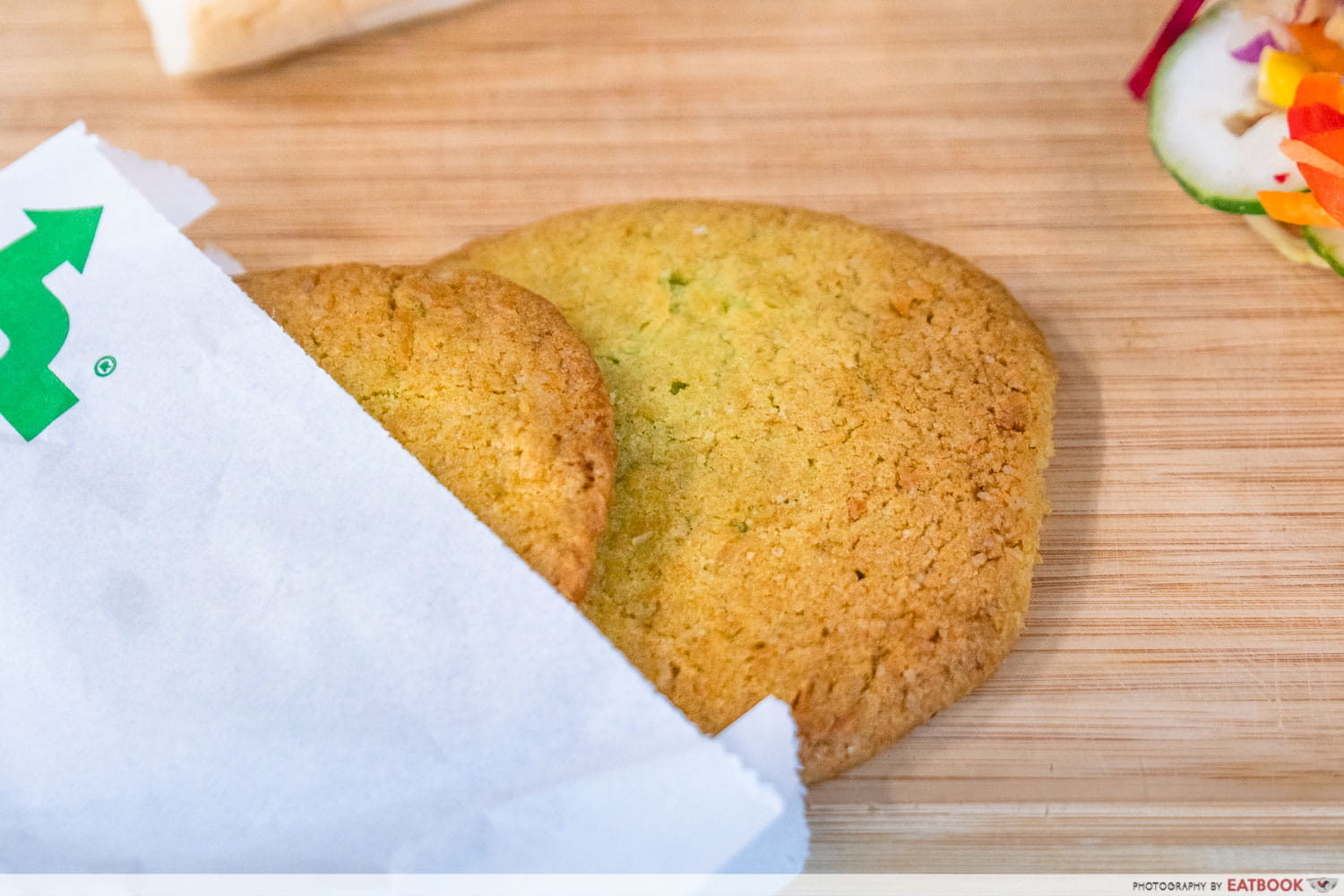 The usual range of cookies also has a new addition this time, with Subway's chewy Pandan Cookies. Perfumed with a familiar flavour in traditional desserts in Singapore, this cookie infuses the main flavour of pandan, along with desiccated coconut bits for a tasty and textural contrast.
To celebrate these National Day-worthy rendang subs, Subway has created a catchy jingle sung by local celebs Daphne Khoo, Zee Avi, NYK, Shak, and Haneri. Watch it here and join in the #RendangNation with one of the rendang subs before 28 September!
Photos taken by Melvin Mak.
This post is brought to you by Subway.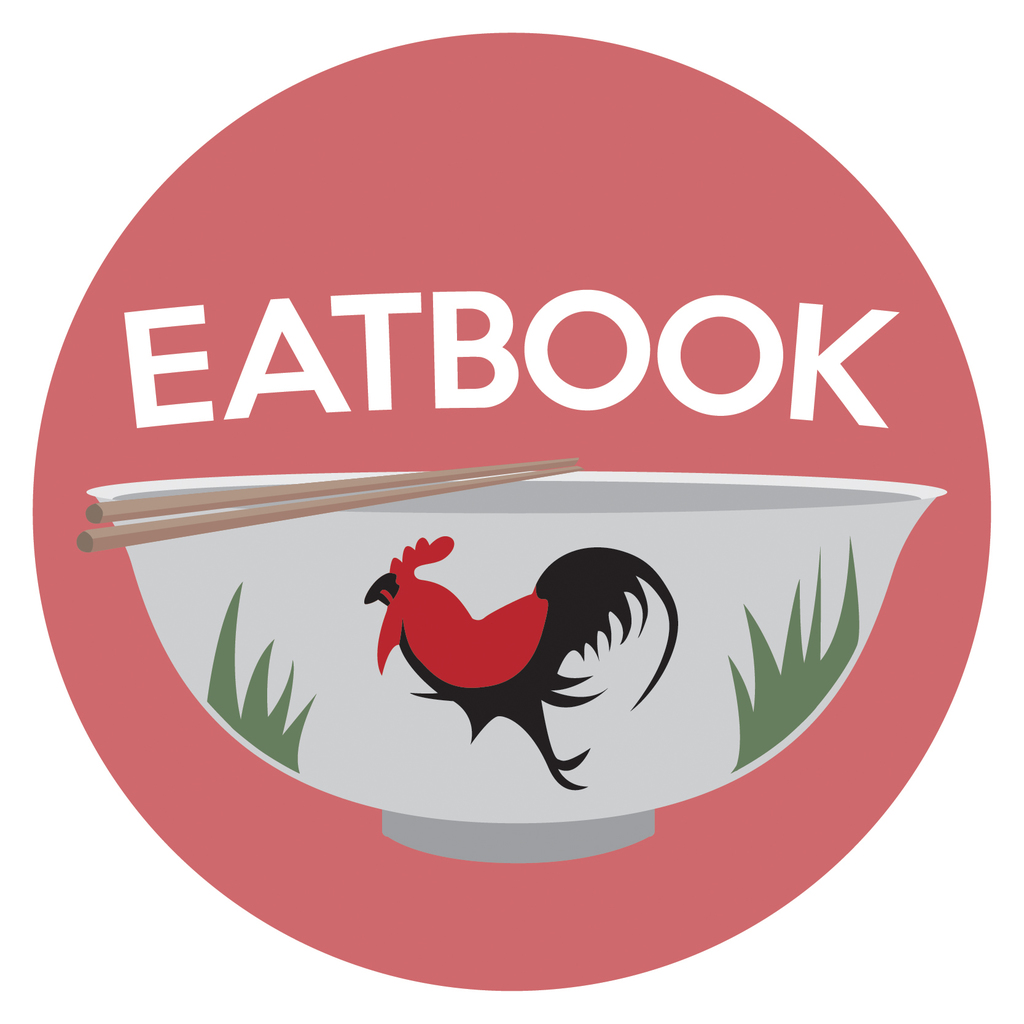 Drop us your email so you won't miss the latest news.