---
ChopeDeals at these Suntec City food joints
---
We're somehow programmed to have a quick reflex to bargains; if there's a good deal involved, we would camp out to be first in line. Words such as "discount" and "50% off" will get our hearts racing and pupils dilating. Remain calm and keep it together as ChopeDeals is back with a fountain of deals. 
From 1 October 2019 until they get sold out, you can snap 1-for-1s and up to 50% off deals at Suntec City. The massive mall is a great place for foodies, especially with their recent renovations which introduced more eateries to those working in the vicinity.
---
1. Wolf Burger
---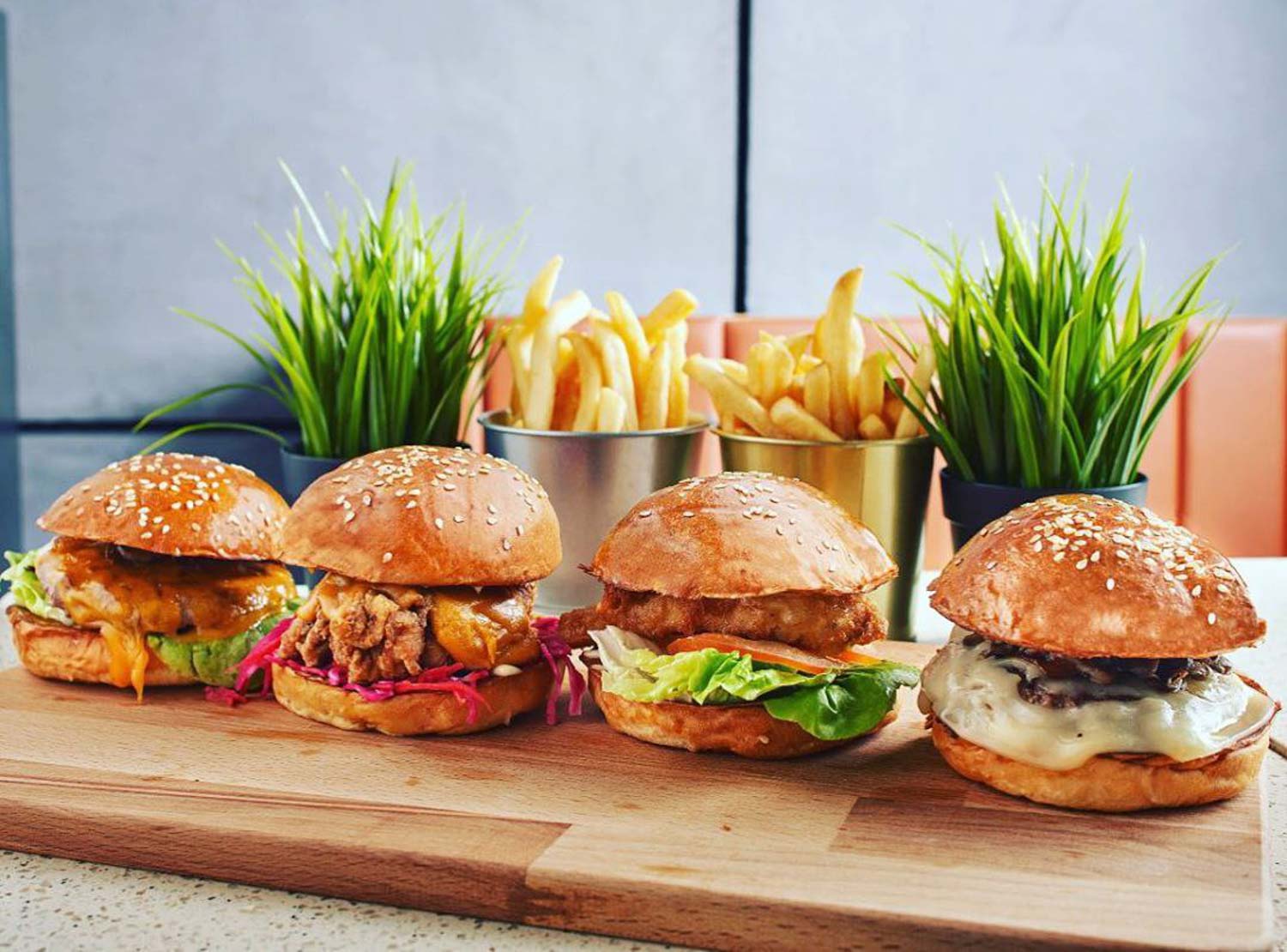 Image credit: @burgersbywolf
Wolf Burger may ring a bell as they were crowned one of the best burgers in Singapore back in 2015. Conceptualised by the brains behind Carvers & Co at East Coast, Wolf Burger first started out at PasarBella Suntec City. Since then, they have expanded to Changi City Point and beyond our shores to Niseko, Japan. 
Have a howling good time here with their Burger and Large Fries Set ($9.90 nett) on ChopeDeals.  Choose the signature Wolf Burger for some bold, beefy flavours, or experience an Asian twist with their Salted Egg Fried Chicken and Wasabi Fish Burger. This offer is valid throughout the week, so you can either get it for lunch or treat yo' self on the weekends.
Unit no: #459-461, North Wing
Opening hours: Daily 11:30am to 9:30pm
---
2. Shi Jian Hot Pot
---
Image credit: @shijianhotpot
The recent rainfalls bring upon cooler temperatures and feel like Singapore's version of fall. What better way to cosy up in this chilly weather than at Shi Jian Hot Pot? This Sichuan steamboat joint will warm you up from the inside out with their fiery Red Oil Spicy and hearty Pig Bone soup bases. 
Make the most out your lunch hour with their Lunch Buffet. At just $19.90 nett, you get access to a wide array of ingredients, including pork belly and beef balls. Be sure to come prepared with a game plan when dining here, as you only have 70 minutes to make the most out of the buffet!
Unit no: #B1-146, North Wing
Opening hours: Daily 11am to 10:30pm
---
3. Kei Kaisendon
---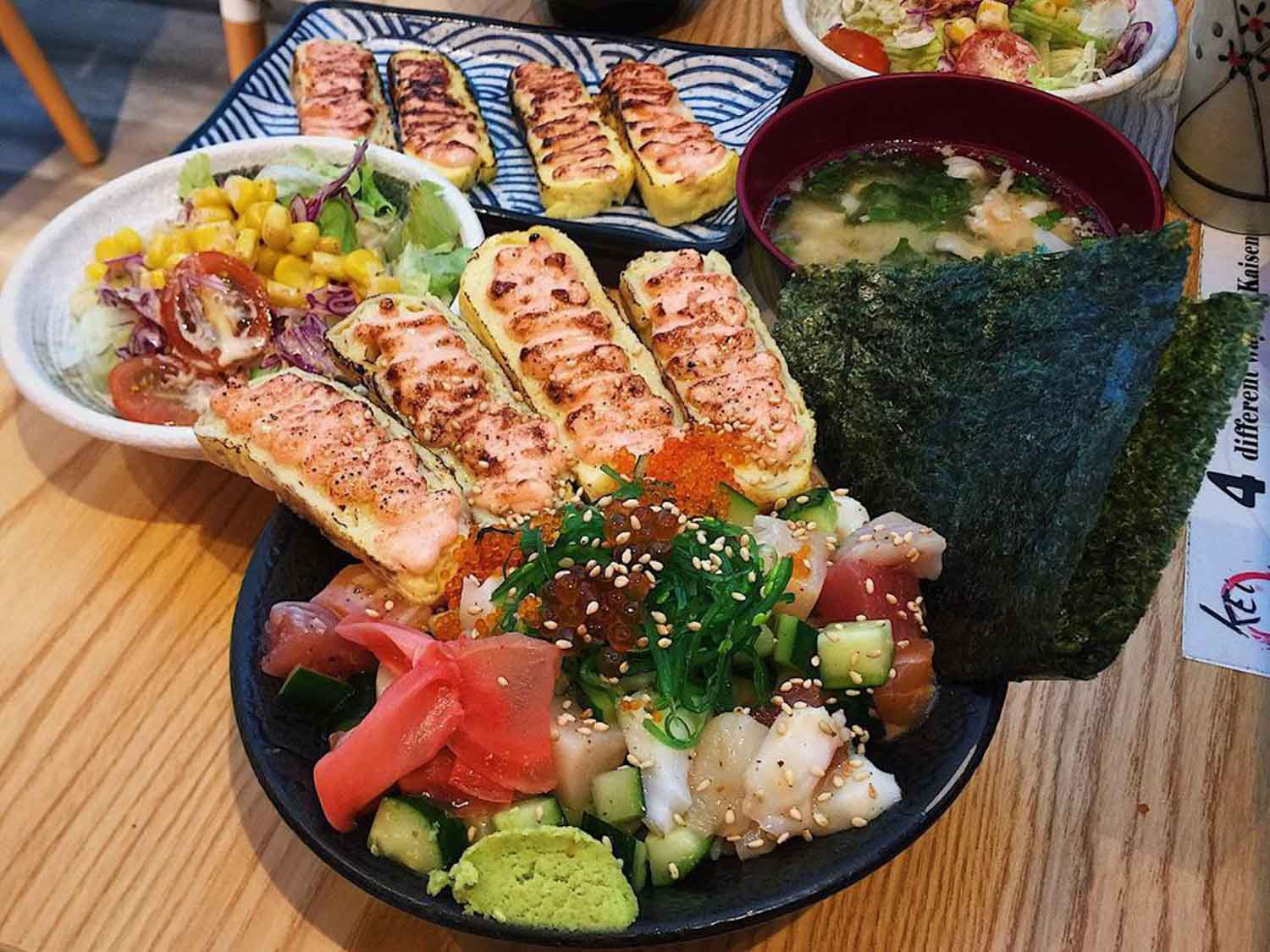 Image credit: @yellowcarnivoreeats 
If you're craving for some sashimi but don't feel like splurging, then Kei Kaisendon is the place to be. This Japanese eatery offers colourful rice bowls overflowing with an assortment of ingredients. With cubes of salmon, tuna, baby scallops, and yellowtail, the Kei Signature Kaisendon hits the spot with its generous serving of fresh seafood. Those who prefer cooked meat can try out their Unagi Don, which features a slab of this glistening fish. 
Head down with a sashimi-loving pal to score 1-for-1 on their Set Menu. This deal comes with a choice of main along with Chicken Drumlets and a Salad. Don't worry about burning a hole in your wallet, as this 1-for-1 deal will only cost you $32.90 nett on ChopeDeals.
Unit no: #02-372, West Wing
Opening hours: Daily 11:30am to 9:30pm
---
4. Hollin
---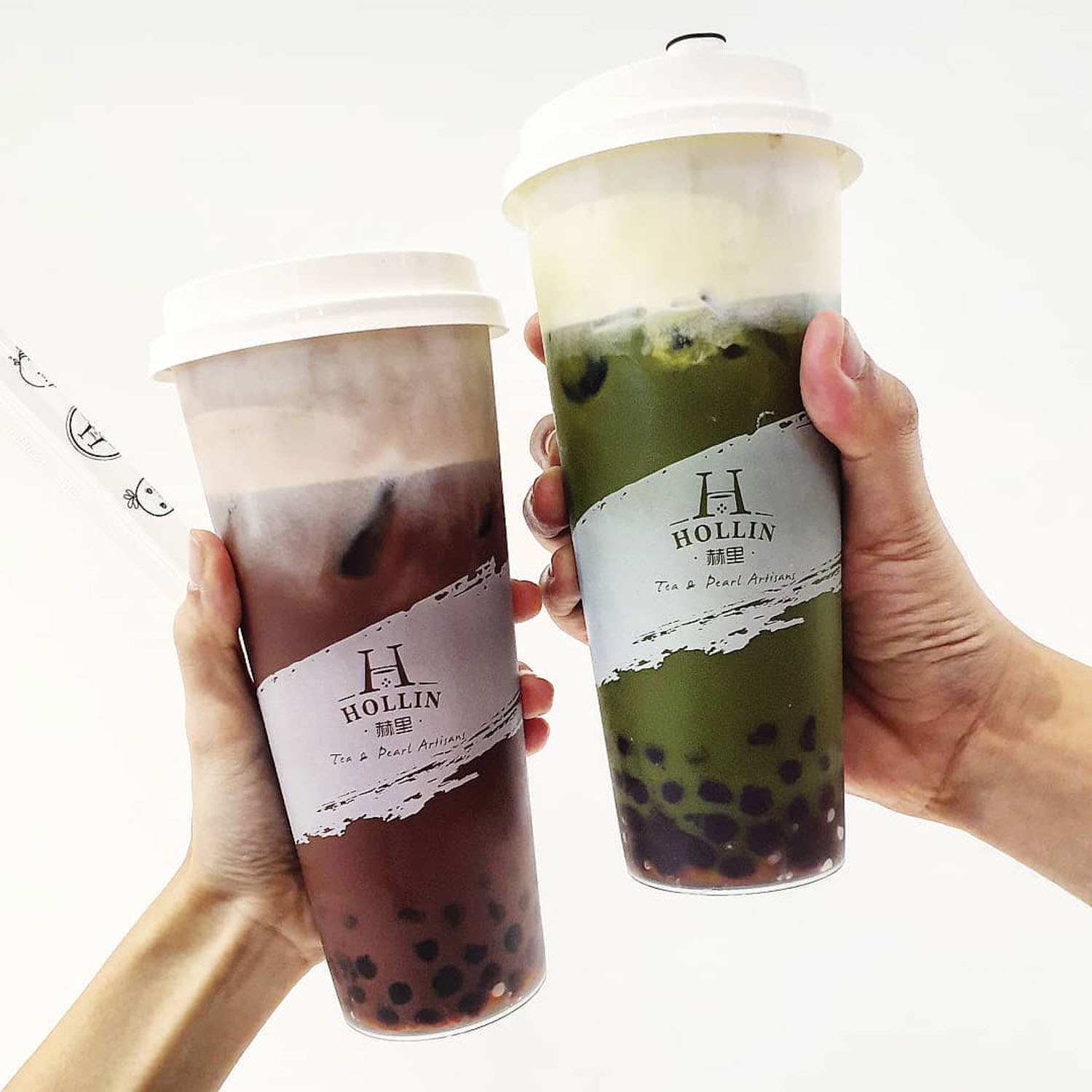 Image credit: @saccharphile 
Randomly throw a dart at Singapore's map and you're bound to find a BBT shop in the area. There is no such thing as too much BBT, but sometimes you might face a #FirstWorldProblem and get sick of regular pearls. Not to worry as Hollin changes up their pearl flavours each day, with unique flavours such as rock salt and sesame.  
Their 1-for-1 Bubble Tea ($5.90 nett) on ChopeDeals lets you try two flavours for the price of one! What's more, these drinks come in a large serving and you get to load up on extra toppings. 
Unit no: #02-605/605A, East Wing
Opening hours: Mon-Thur 11:30am to 9:45pm, Fri-Sun 11:30am to 10pm
---
5. Tim Ho Wan
---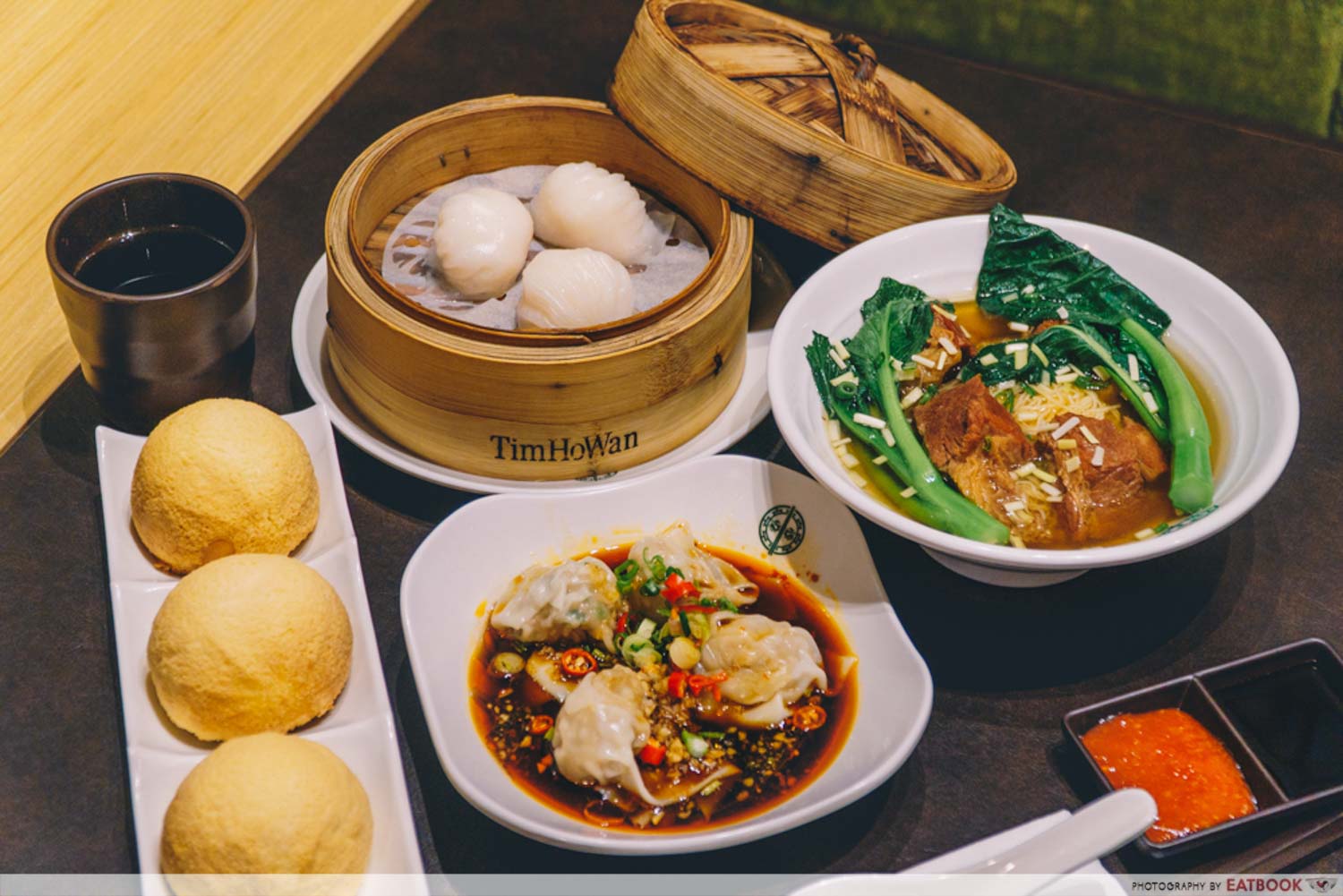 You don't have to pay exorbitant prices to experience Michelin star dining with Tim Ho Wan. This famous Hong Kong dim sum eatery has been in Singapore since early 2010, yet there are still snaking queues at various outlets across the island. You can expect classic dim sum dishes such as Har Gao and Siew Mai. A must-order is their Baked BBQ Pork Buns, where crisp, golden pastry encases a sweet-glazed pork filling.
Check out ChopeDeals before your next visit to score a $20 cash voucher at just $14*! As vouchers can be stacked up during your visit, be sure to add as many of them to your cart. This ultimately gives you 30% off, so eat to your heart's content! 
Unit no: #02-389/390, West Wing
Opening hours: Mon-Fri 11:30am to 10pm, Sat-Sun 11am to 10pm
Get deal here
*Voucher is available for purchase from 1 to 31 Oct 2019 only.
---
6. OldTown White Coffee
---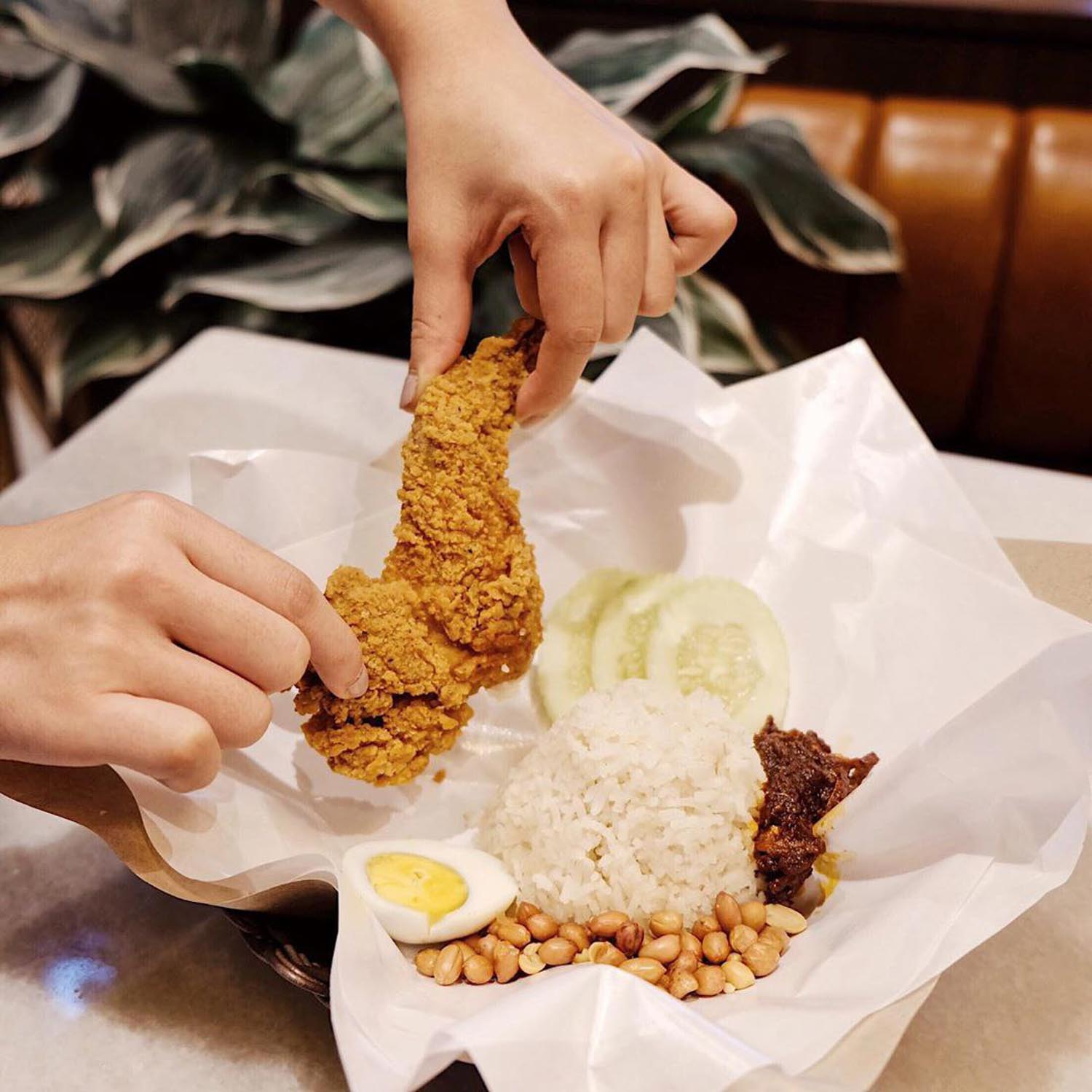 Image credit: @oldtownwhitecoffeesingapore 
Go back to the good old days with OldTown White Coffee. This Malaysian chain is widely known for its aromatic, traditional coffee, which is especially popular with the older generation. Besides caffeinated beverages, they also have an extensive food menu offering classics such as Penang Assam Laksa and Curry Chicken.
Get more bang for your buck with the 1-for-1 Nasi Lemak with Fried Chicken Wing ($9.30 nett*) on ChopeDeals! The fragrant taste of the coconut rice coupled with the crisp and juicy chicken results in a satisfying meal. Bring along your mom or pop to share the joy of this deal. 
Unit no: #01-429/430/432, North Wing
Opening hours: Daily 7am to 10pm
Get deal here
*Voucher is available for purchase from 1 to 31 Oct 2019 only.
---
7. Menya Kokoro
---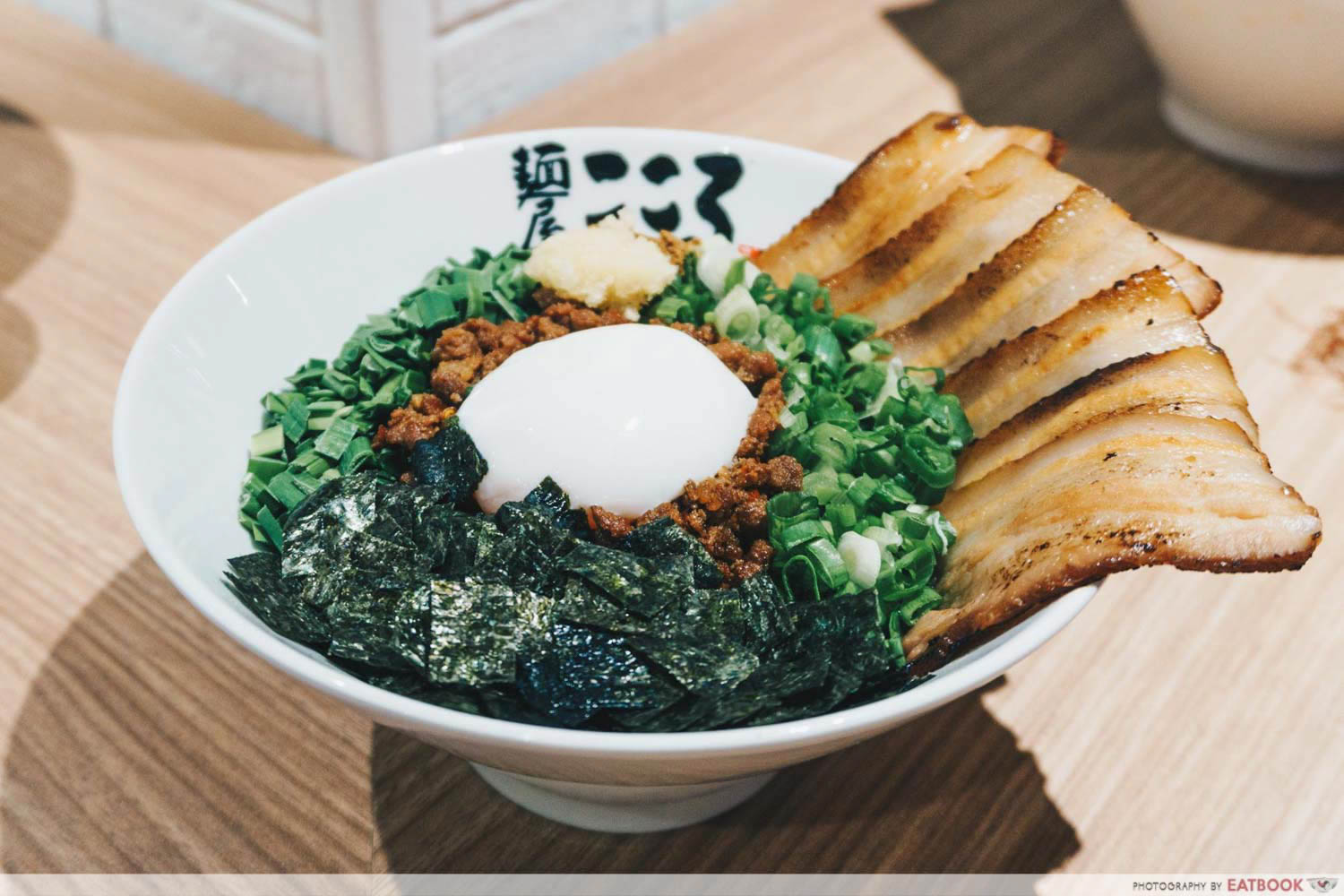 Be transported to the streets of the Rising Sun at Eat At Seven, where you'll find various Japanese restaurants including Menya Kokoro. This popular Japanese dry ramen chain is the first of its kind in Singapore. Unlike the common broth-based ramen we're used to, their mazesoba is served dry with a flavourful minced meat sauce that's akin to our local bak chor mee. Their noodles are zhnged up with Japanese-focused ingredients including braised chashu and ground saba fish.
ChopeDeals offers a chance to try out this famous dry ramen at an affordable price. The voucher scores you a large bowl of their signature Tokyo Maze Soba at $10.80 nett. Remember to slurp up these thick-cut noodles for a burst of rich flavours.
Unit no: #03-313, North Wing
Opening hours: Mon-Fri 11am to 3pm, 5:30pm to 9:30pm, Sat-Sun 11am to 9:30pm
---
8. Maison Kayser
---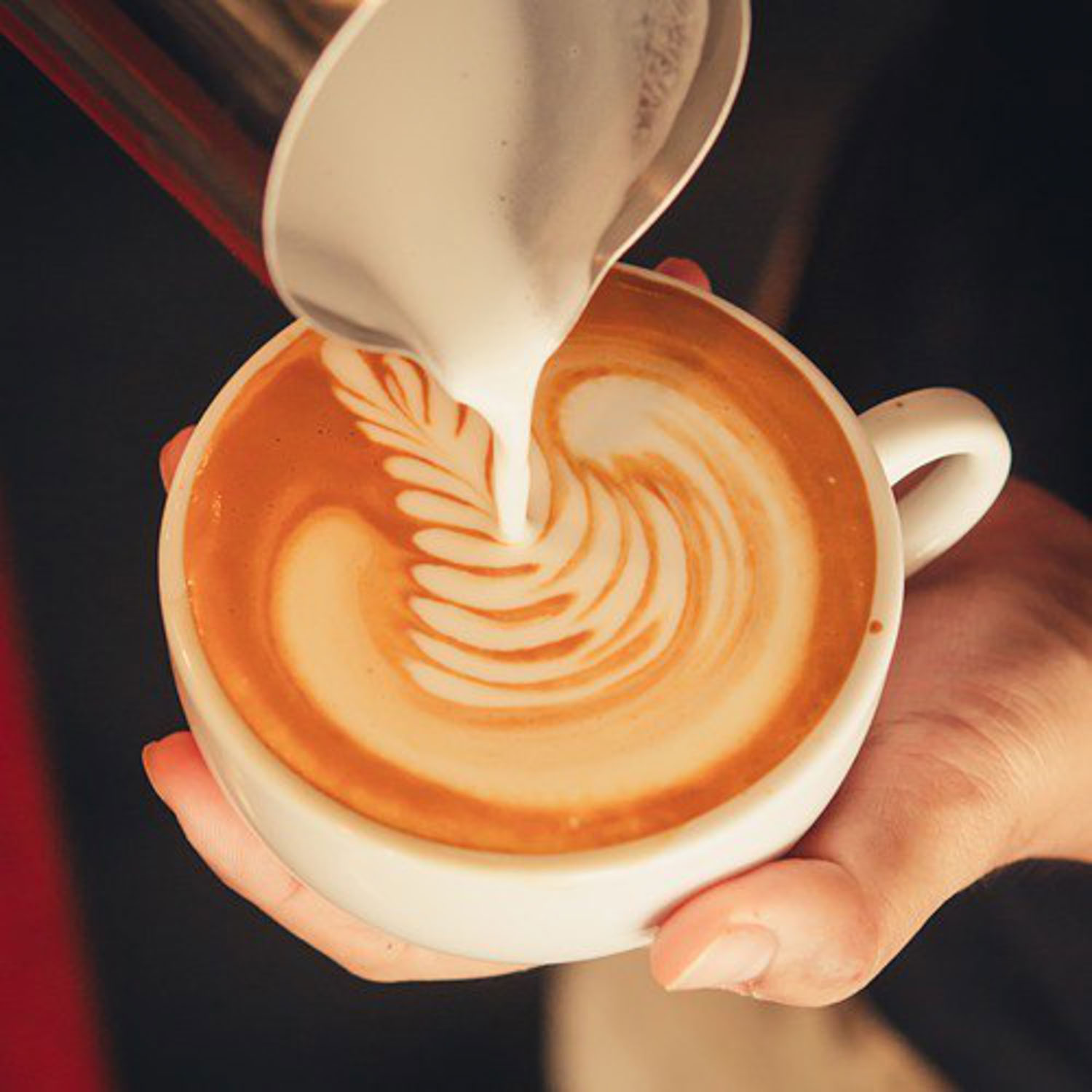 Image credit: @maisonkaysersingapore 
The cafe scene in Singapore is thriving, especially with more local bakeries sprouting across the island. For a taste of some OG French pastries, check out Maison Kayser and their range of house-made baked breads and cakes such as Lemon Tart. This artisanal bakery cum cafe originates from Paris, the motherland of baked goods. 
Unwind with a good cuppa coffee with ChopeDeals' 1-for-1 Drinks ($6 nett). If you're not a fan of caffeine, there's always their selection of teas such as Pandan Earl Grey and Chamomile Lavender. Pair these beverages with signature pastries including Lemon Tart for some sweet and tangy action.
Unit no: #02-601/601A, East Wing
Opening hours: Daily 8:30am to 9:30pm
---
9. Paris Baguette
---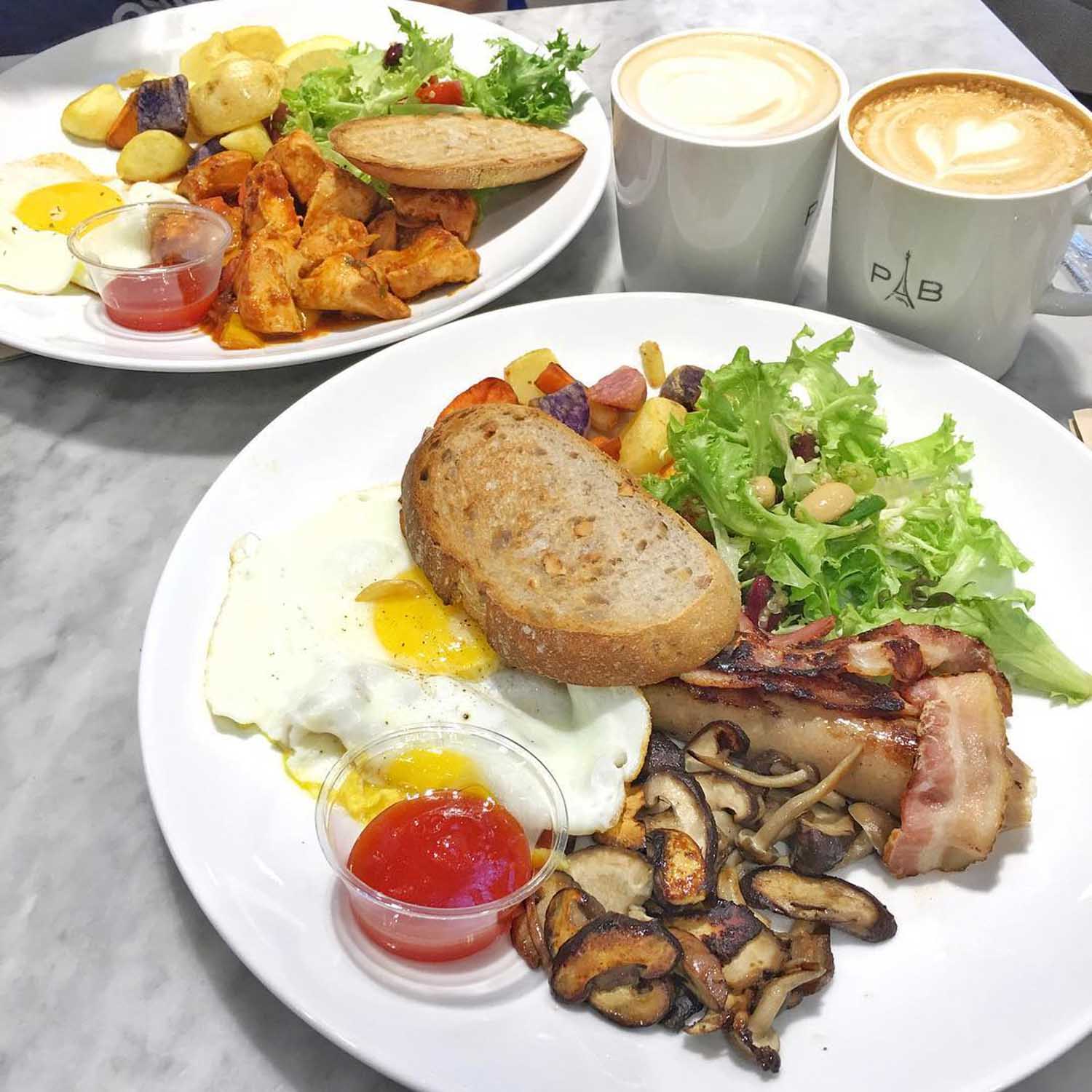 Image credit: @tamjiakheng 
Paris Baguette made waves when they debuted on our shores in 2012 with their range of rich and creamy Royal Pudding. Fresh out of the oven at this Korean bakery are classic baked goods including Pain Au Chocolat⁠—a decadent chocolate-filled croissant⁠—and warm and flaky Crispy Apple Pie. 
Pre-purchase the Signature Main Set ($15.90 nett*) on ChopeDeals, and check out their brunch menu for more savoury and filling options such as PB Gourmet Plate. This dish is packed with breakfast favourites including buttery scrambled eggs and smoky bacon. Sip on some coffee and tea to complete the meal.
Unit no: #B1-165/166, Fountain Court
Opening hours: Daily 7am to 10pm
Get deal here
*Voucher is available for purchase from 1 to 31 Oct 2019 only.
---
10. Krispy Kreme
---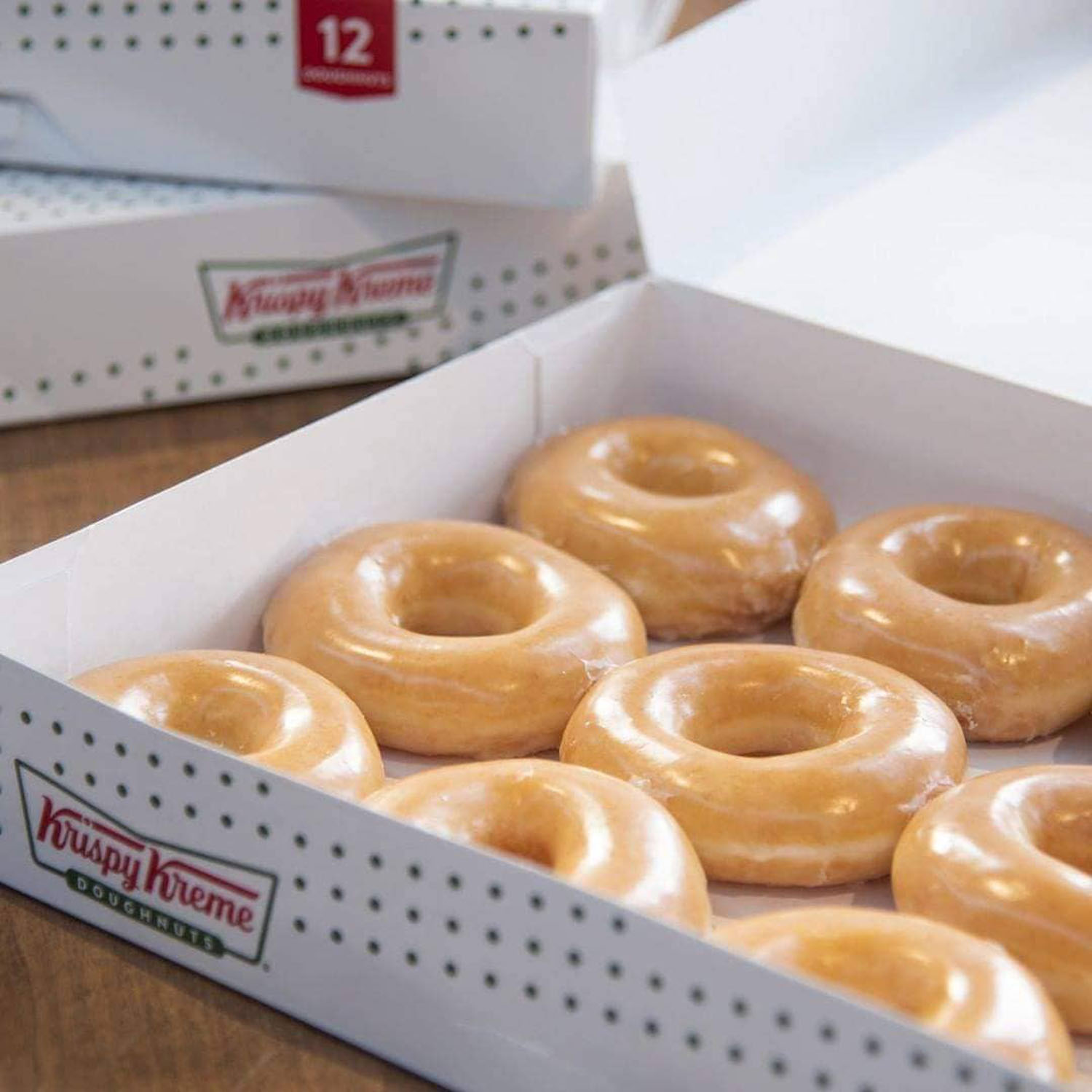 Image credit: @krispykremesingapore 
Krispy Kreme is an iconic donut joint with their timeless Original Glazed donuts packed in a recognisable green polka-dotted box. Every now and then, they have whimsical creations such as Salted Egg Original Glazed, where you'll get a burst of sweet and savoury flavours. It's hard to stop at just one as these sugary pastries are highly addictive.
Now you can indulge in them without breaking the bank as ChopeDeals has got your back with up to 26% off their donuts. Fans of their Original Glazed can get a dozen for $23.20 nett*, or try out other flavours too, with their Assorted ($27.40 nett* for a dozen) and Premium ($31.60 nett* for a dozen).
Unit no: #01-419/420, North Wing
Opening hours: Daily 11am to 10pm
Get deal here
*Voucher is available for purchase from 1 to 31 Oct 2019 only.
---
Feast away at Suntec City
---
Dining at Suntec City is made easier with ChopeDeals. Not only do they offer value-for-money deals, their app is easy to use as well! You can also score an additional $5 off when you spend a minimum of $30 by keying in the code <SUNTEC5> upon checkout! 
If you're new to ChopeDeals, here's how to purchase and use your deal: 
Receive your voucher via email or view it on the app.

Inform the staff that you will be using the voucher before ordering.

Present the voucher during payment.
Be sure to read the fine print to make the most out of these deals! It is also important to note the various timings to avoid disappointment. 
Address: 3 Temasek Boulevard, Suntec City, Singapore 038983
Nearest MRT Station: Promenade and Esplanade
Featured image adapted from @shijianhotpot.
This post is brought to you by ChopeDeals.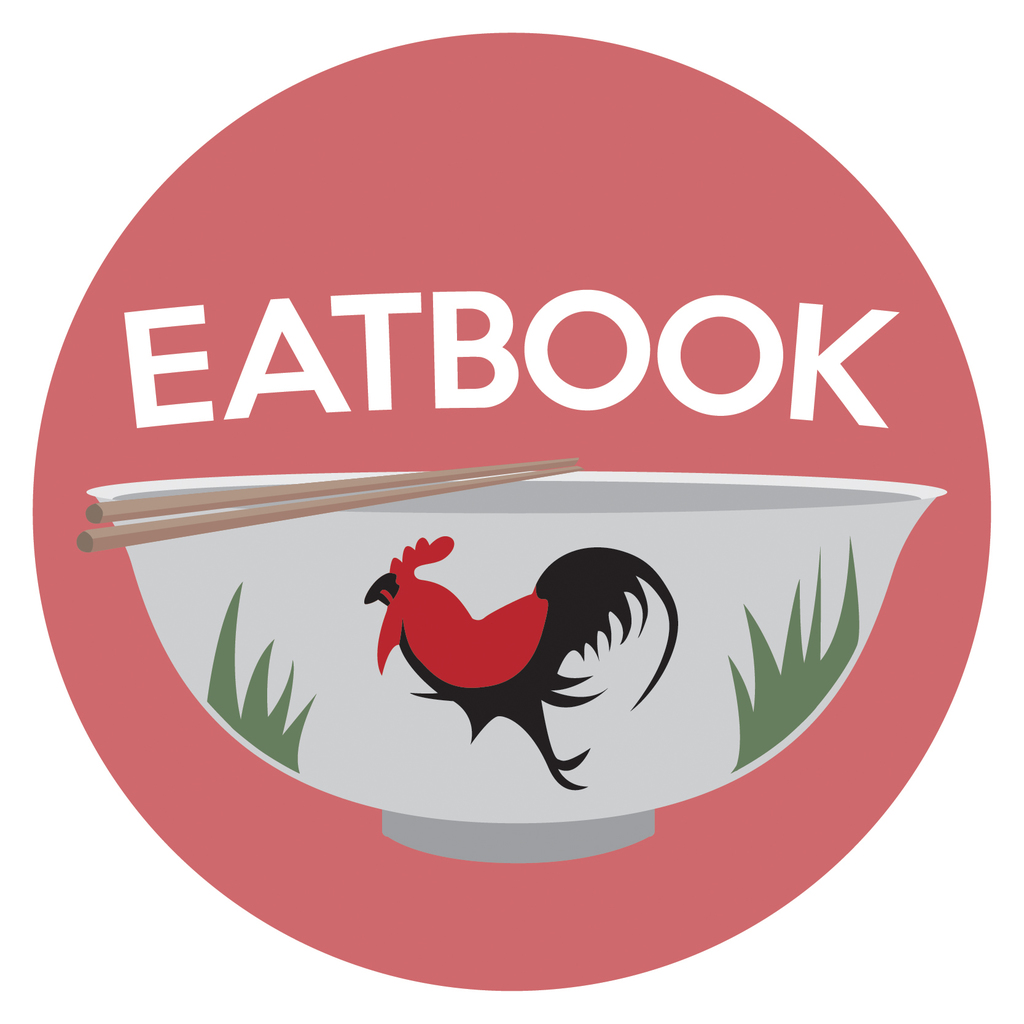 Drop us your email so you won't miss the latest news.