Suntec City Christmas 2021 food deals
Now that we're allowed to dine out in groups of five as Christmas beckons, most of us will be scrambling to make reservations or orders for all the upcoming festive feasts. Suntec City is an ideal go-to for all your Christmas food needs, as they're centrally located, and have a wide variety of F&B merchants offering a selection of deals on their Suntec+ Eats platform.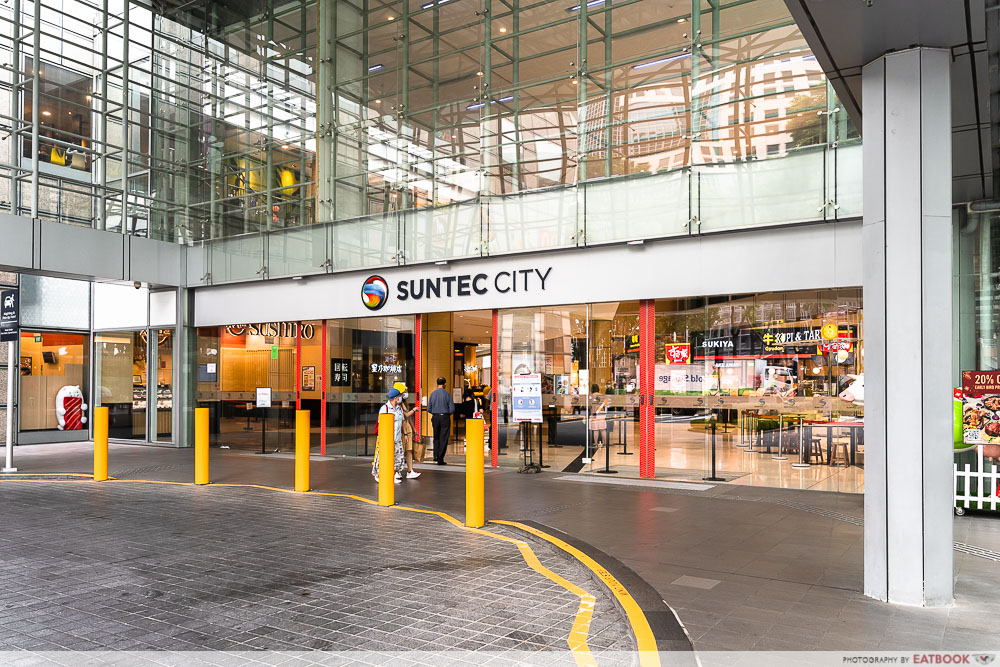 Suntec+ Eats is the mall's virtual ordering feature on their Suntec+ app. It allows you to order in advance and beat the queues from all your favourite eateries via takeaway. 
You can get 25% off with no min. spend on Suntec+ Eats with the promo code 'SCXMAS21' from 1 to 12 December. Also, there is a 15% off your order on the app every Tuesday with the promo code 'TUES15OFF'. There is a minimum of $8 order on every transaction, with limited codes available. More T&Cs apply.
Receive additional 3,000 Suntec+ points for your purchase on Suntec+ Eats every Wednesday with a minimum spend of $10 in a single transaction too!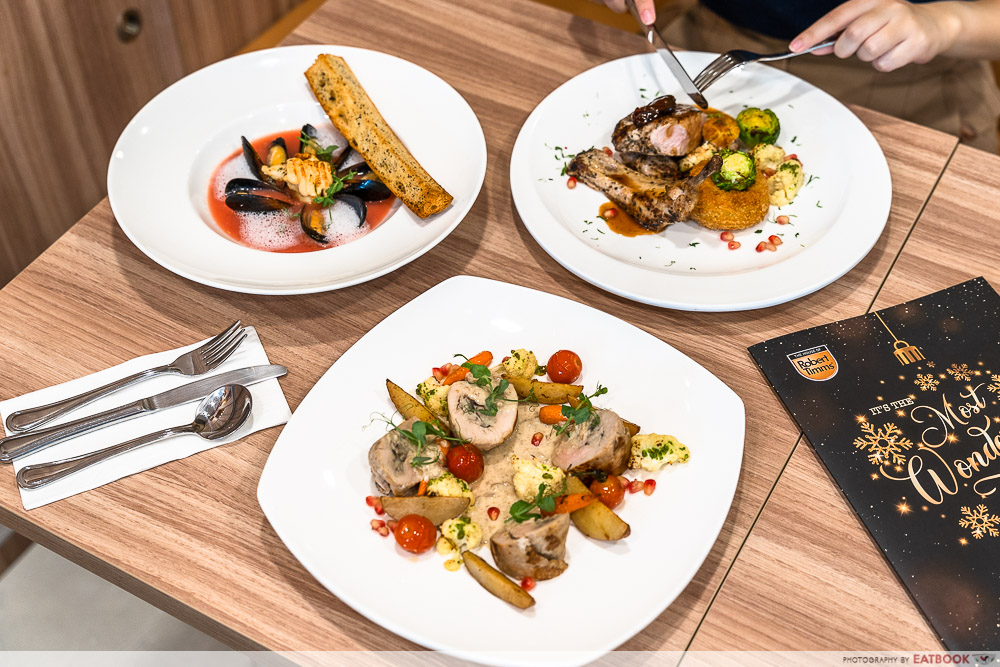 There are many merchants offering discounts and these are great options for having festive meals with your loved ones at home. The House of Robert Timms (East Wing, #01-608), for example, has two- and three-course festive meals available till 2 January 2022, priced from  $39++ and $52++ respectively before the discount.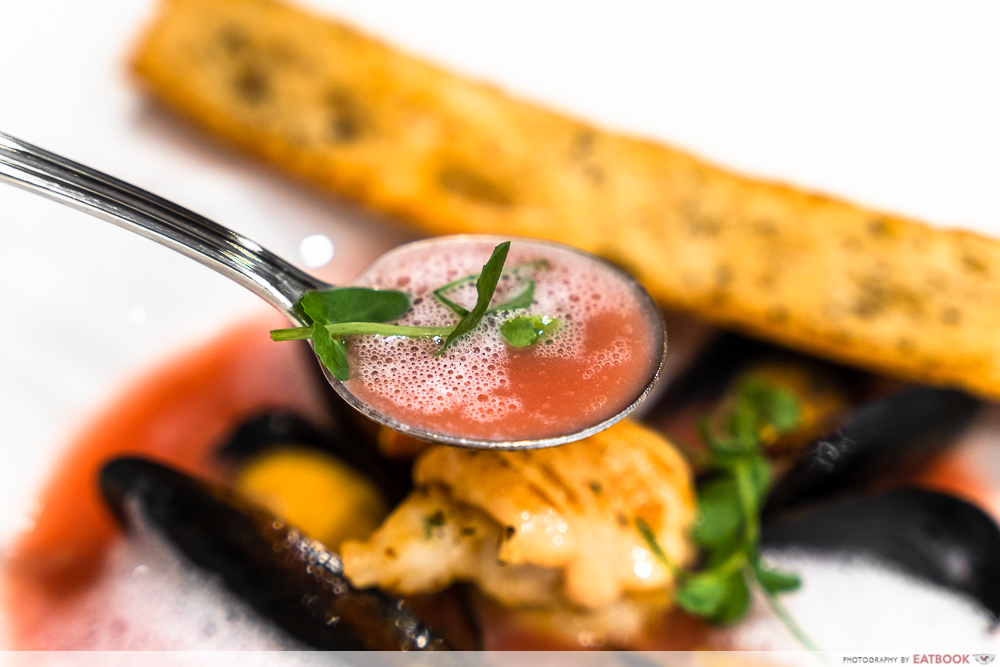 For starters, the Beetroot Bisque is a beetroot-infused seafood soup made with slipper lobster and mussels. Equally sweet and umami, this is a warming start to a hearty meal. For mains, you get the Turkey Roulade, served with cauliflower and cranberry sauce for something classically Christmas. Dessert is typically their cake of the day. For a different main, try the Pork Tomahawk Steak, complete with raisin polenta for a grilled delight. This is priced at $49++ for two courses and $62++ for three courses.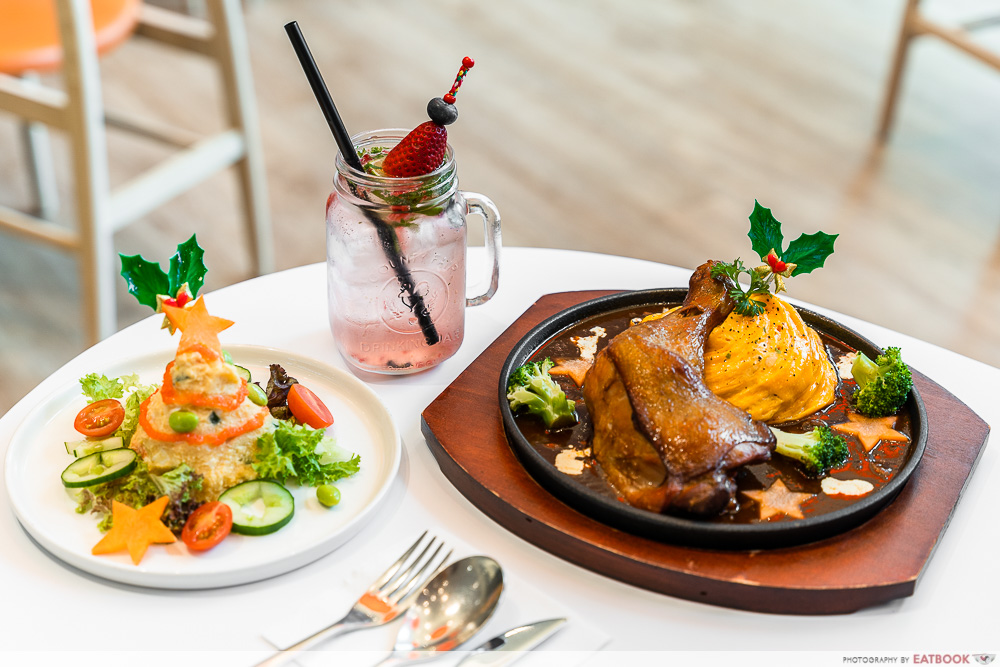 If Japanese food is your jam, then dine at Tamago-EN (Fountain Court, #B1-170). The restaurant focuses on Japanese egg dishes made with fresh eggs imported directly from Okinawa, with bites such as Hatter's Mentaiko Egg Potato Salad ($6.90++), Chicken Leg Omurice ($13.90++) worth ordering.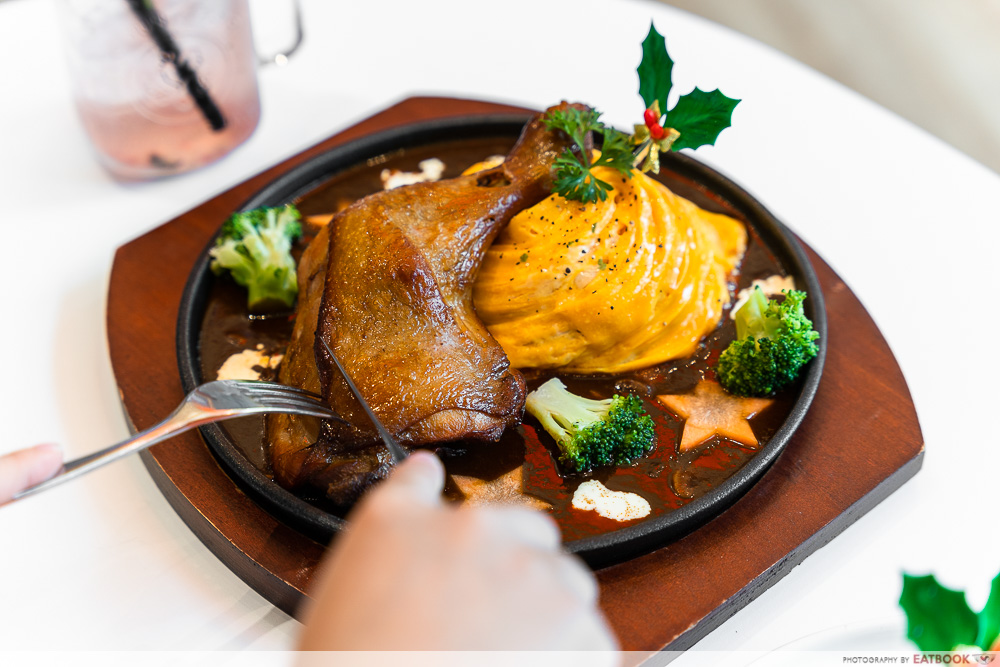 The latter sees tender chicken leg served with a creamy omelette atop rice. Quench your thirst with their Alice in Wonderland-esque Drink Me Potion ($5.50++), made with mixed berries, Sprite, lime, mint leaves, and mojito mint syrup.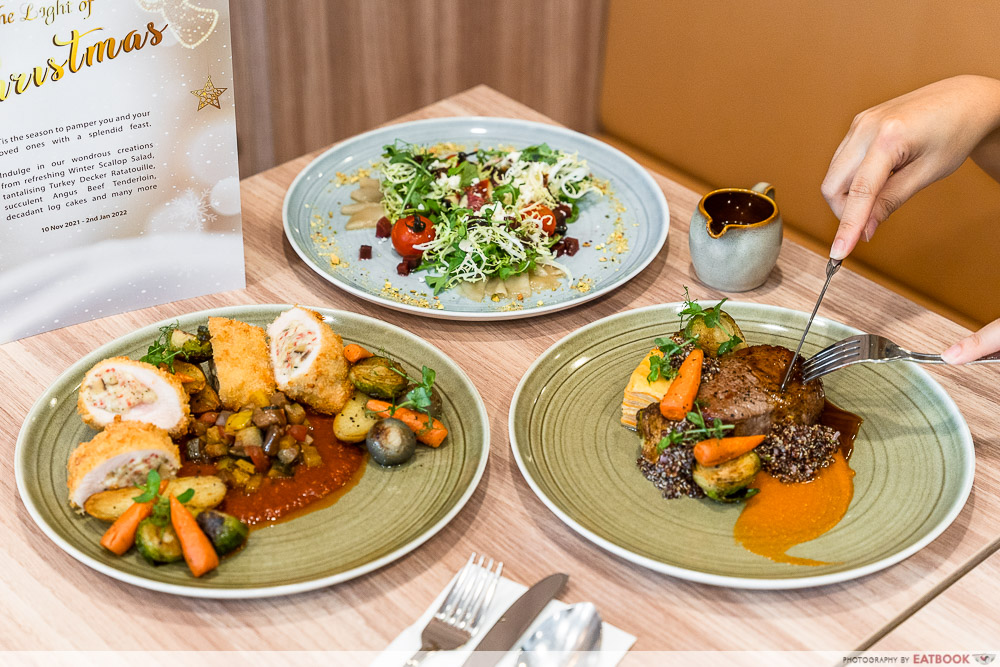 For a wallet-friendly festive meal, head over to tcc— The Connoisseur Concerto (East Wing, #01-604) for their Christmas menu, where you can get a two-course set meal from $39++.
Start with the Winter Scallop Salad, for citrusy ponzu-cured scallop coins dressed with fresh cherry tomatoes and juicy, halved figs.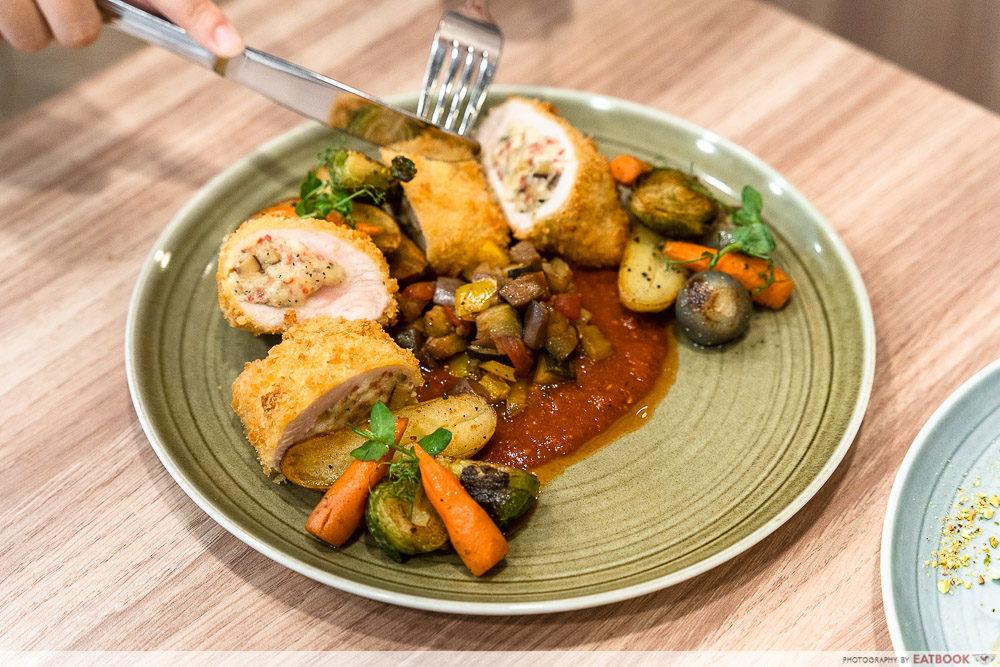 For mains, you have a choice between the Turkey Decker Ratatouille, where panko-crumbed turkey roulade is served with a French-style vegetable medley, or the Angus Beef Tenderloin (top-up $10), where the tenderloin is complemented by crisp dauphinoise potato and a classic red wine jus. Dessert is the cake of the day, served with vanilla gelato and raspberry coulis.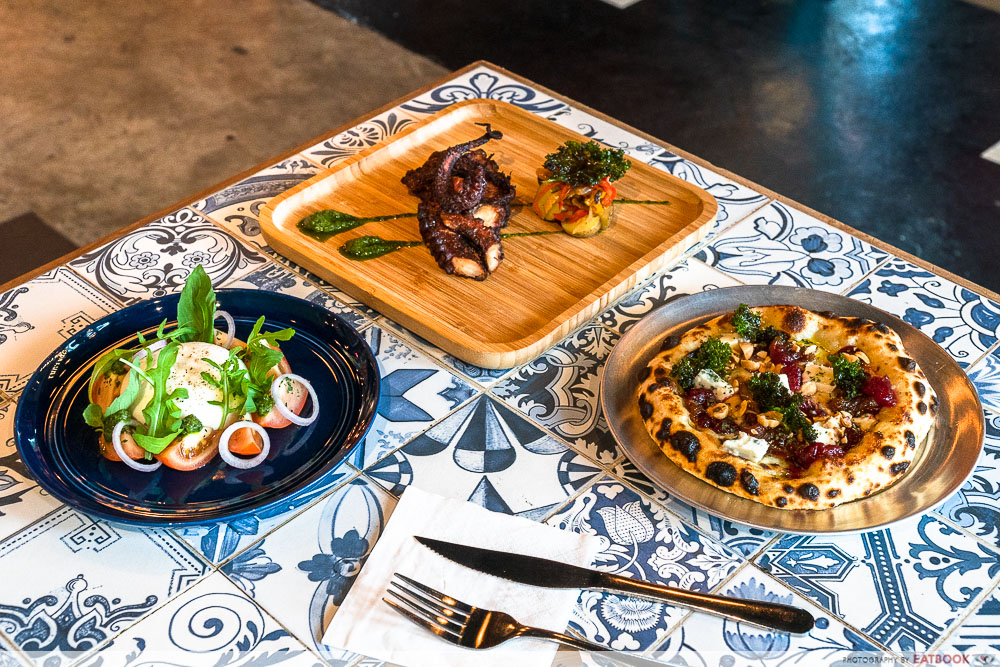 Variety is everywhere at PasarBella (North Wing, #01-455) , as you can choose to takeaway and get up to 25% off from the numerous eateries on-site. A newcomer is Lava Rock Pizzeria, which serves freshly made sourdough pizzas in traditional and unique flavours. For their Christmas specials, the Burrata ($16) is a safe, but delicious choice, topped with the classic trifecta of burrata cheese, fresh tomato, and rocket, with the unexpected addition of pesto.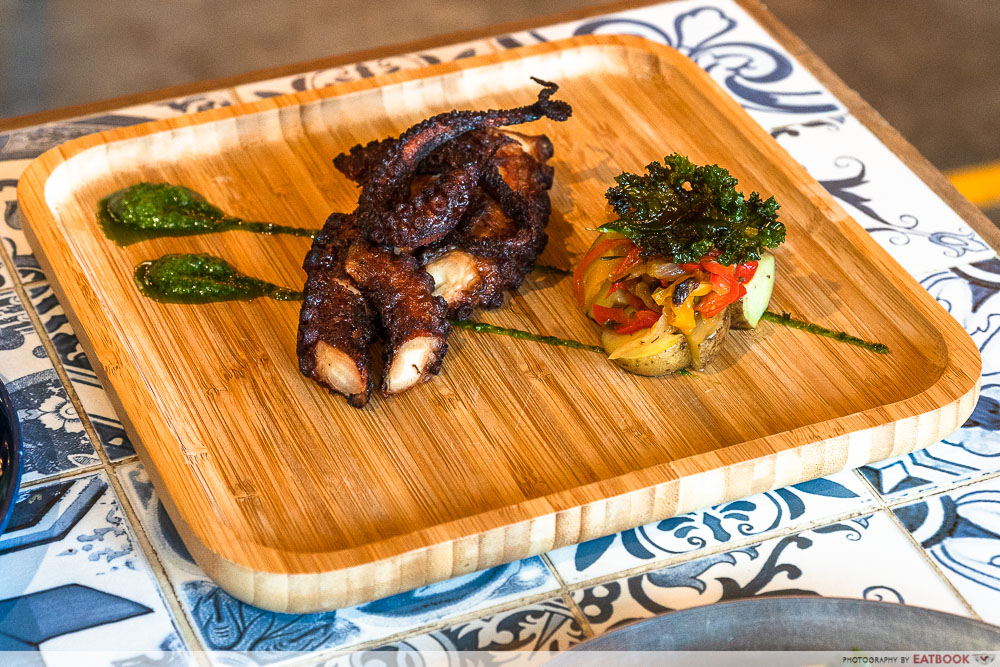 For other Christmas specials, there is the slow-cooked Mediterranean Grilled Octopus ($20), served with confit potatoes, and sweet roasted capsicum. Do try out their sweet savoury Blue Cheese Pizza ($16) as well, topped with fig, pear and macadamia.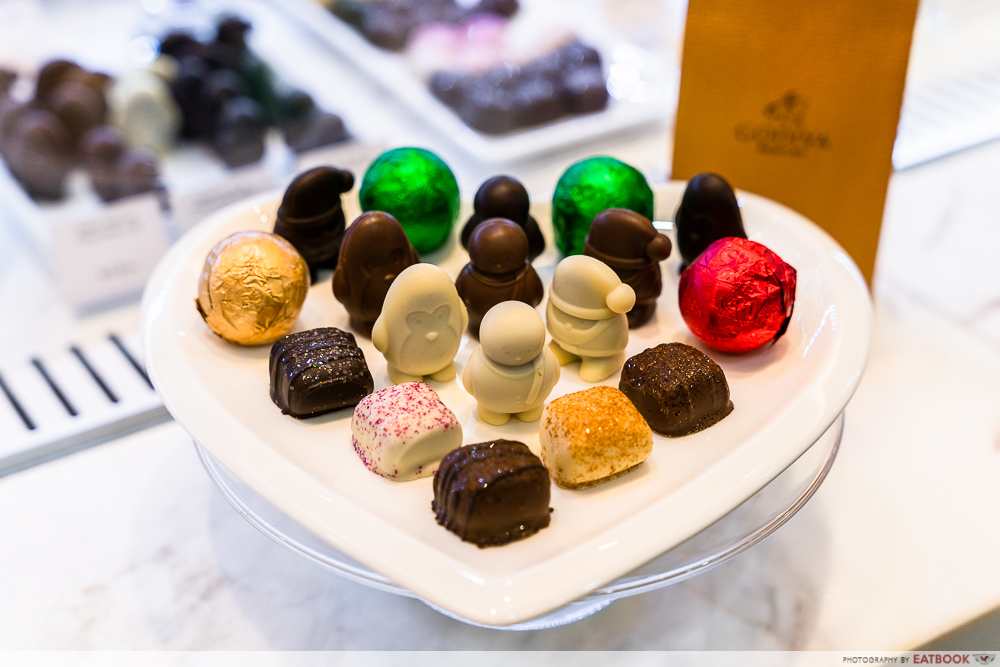 If you're visiting the mall to get something as a gift or for dessert, then head to GODIVA. They have a broad selection of holiday-themed chocolates, priced at $4.50 or $7.50 each, and all of them are star festive-themed designs. 
Mix-and-match to create your own chocolate box, and fill it with luscious flavours such as Sugar Cookie Flavoured White Chocolate and Pecan Praline Milk Chocolate. If you're buying a box for a family with little ones, be sure to include the Sujet Noël au Chocolat, available in dark, milk, and white chocolate. These are moulded to look like penguins, snowmen, and mini Santas!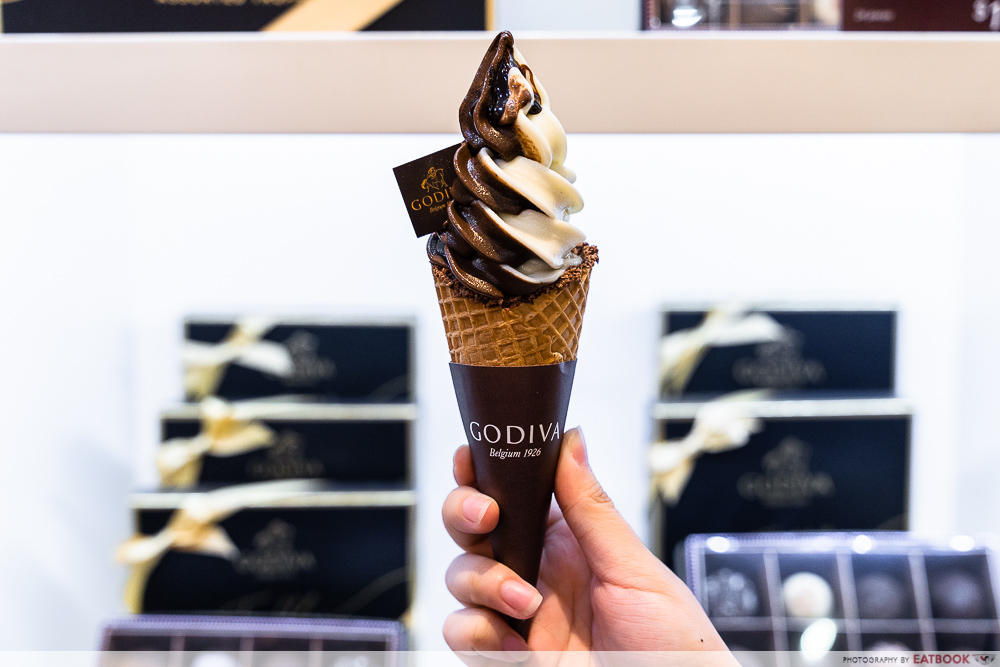 Treat yourself to an ice cream cone while you're there. GODIVA has three soft-serve flavours made with premium chocolate and dairy—Vanilla, Dark Chocolate, and Twist, priced at $9 each.
Do note that GODIVA is not applicable for promo redemptions under Suntec+ Eats.
Download the Suntec+ app via the link below and use Suntec+ Eats so you can get deals on all your favourite eateries with ease. For first-time users, key in 'SUNTEC2021' upon registration and get 2,000 points.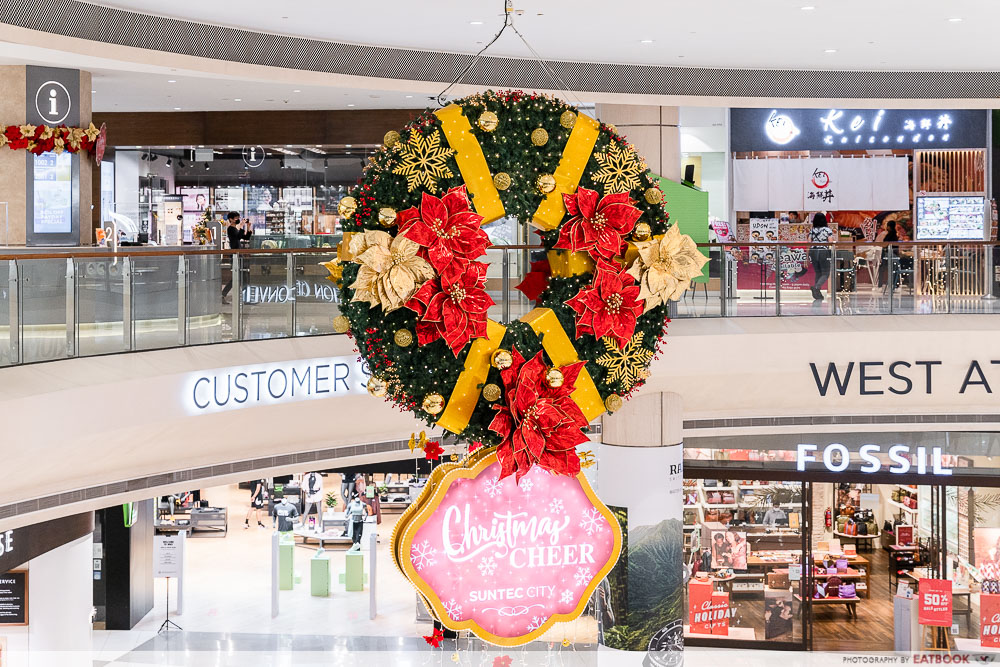 Suntec City is hosting a variety of other fun activities where you get to redeem goodies as you spend. First, there is their Christmas Decoration Photo Opportunity, where you can snap photos at their Christmas decoration spots, post them on social media, and redeem a free drink from Milksha.
They also have their 12 Days of Giveaways on their Facebook and Instagram pages, from 1 to 12 December. Each day features a different prize, including e-vouchers to be won. The featured brand of the day will be giving away an additional 3,000 Suntec+ Points with a minimum spend of $20 during the window.
On top of it all, Suntec+ Eats will offer 25% off with no minimum spend. Visit the Suntec City website for more information.
Photos taken by Emily Teu and Chew Yi En.
This post is brought to you by Suntec City.