---
Taiwanese street food readily available in Singapore 
---
As dusk falls in Taiwan, street food vendors get busy. With over 15 famous night markets filled with delectable food and cheap bargains, Taiwan is definitely one of my favourite travel destinations. Random cravings aren't reason enough to drop everything and book a flight, but if you want to have your own Taiwanese street food feast, here are 10 you can have without grabbing your passport.
---
1. Peanut candy ice-cream roll 
---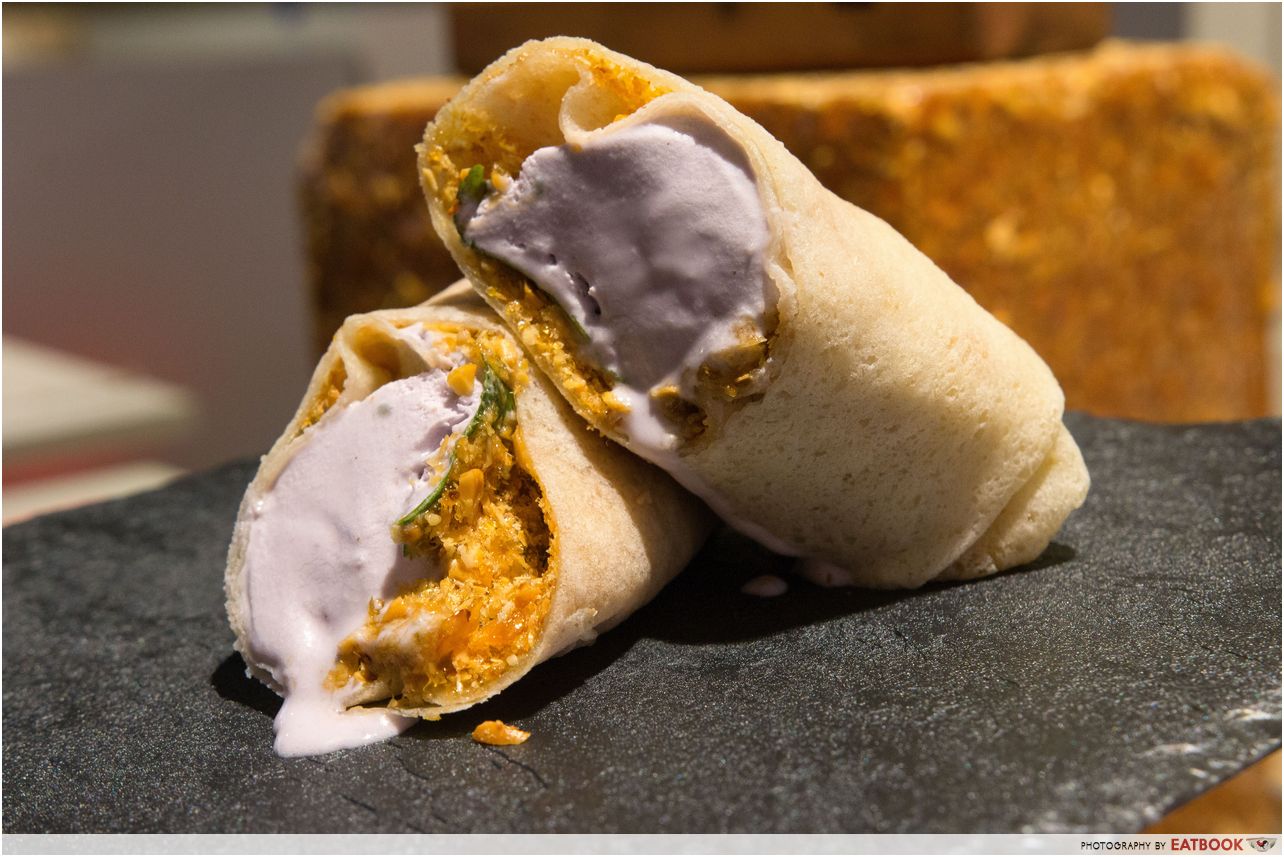 In Singapore, we have ice-cream cradled by a slice of colourful bread. Taiwan's version of this involves ice-cream, candied peanut shavings and cilantro in popiah skin. Dessert Story offers a similar snack called Peanut candy ice cream roll ($3). There are two ice-cream flavours to choose from: coconut and yam. This burrito-like dessert may seem unusual, but mixing the sharpness of cilantro with the sweetness of ice-cream creates a contrast that is intriguing to the palate.
Address: 90 Hougang Avenue 10, #02-1`8, Hougang Mall, Singapore 538766
Opening hours: Daily 10:30am to 10pm
Tel: 6387 6620
Full list of outlets
---
2. Grilled squid 
---
UYI serves affordable grilled squid ($3.80) that is often larger than your face, just like the ones you see at night markets in Taiwan. UYI's grilled squids are soft and chewy with a tinge of smoky aftertaste. You have a choice between grilled and deep fried squid, and if you choose the latter, you can pick from six different seasonings: original, hot and spicy, seaweed and pepper, salt and pepper, curry, and sour plum.

Address: 200 Victoria Street, K5A, Bugis Junction, Singapore 188021
Opening hours: Daily 11am to 10pm
Tel: 6555 9101
Website
Full list of outlets
---
3. Grilled mochi
---
If you like savoury desserts, Oki Machi's grilled mochi sticks ($2 for one, $5 for three, $6 for four sticks) are for you. These mochi sticks are inspired by the Taiwanese, but tweaked to suit Singaporeans' taste buds. Grilled on a hot waffle iron, this snack has a crispy outside with a chewy mochi texture inside, and is coated generously in a sweet or savoury sauce of your choice.

Find out what other interesting food to get in Sengkang!
Address: 33 Sengkang West Avenue, #B1-K12, The Seletar Mall, Singapore 797653
Opening hours: Daily 10am to 10pm
Tel: 9234 7088
Website
---
4. Smelly tofu
---
Don't judge a book by its cover; smelly tofu may carry a pungent smell reminiscent to stink bombs, but Mini Star Fermented Beancurd's Taiwanese-style stinky tofu ($4) has proved to be a crowd favourite. The fermented bean curd is deep fried to a light crisp, keeping it moist and soft inside. It is served with sweet sauce and chilli sauce along with slices of cucumber like how street vendors do it in Taiwan.
Address: 795 Geylang Road, Singapore 389678
Opening hours: Mon 5pm to 1:30am, Tue-Sat 12pm to 1:30am, Sun 12pm to 12am
Tel: 6744 1353
---
5. Braised pork rice

---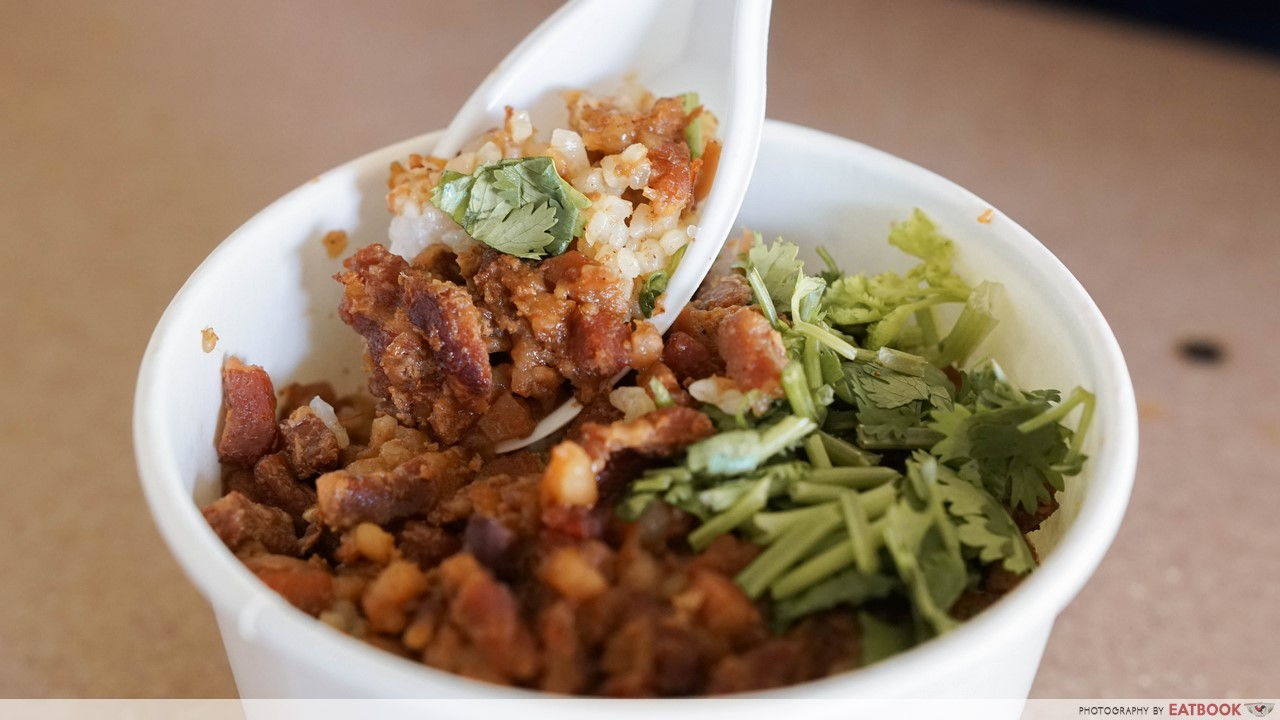 Simplicity at its best, the combination of fluffy rice topped with a blanket of braised minced pork is a national dish loved by many Taiwanese. Eat 3 Bowls serves mouthwatering lu rou fan (braised pork rice) ($2.50). The five-spice braised pork has a good fat-to-meat ratio, and is not too oily.
Address: 4 Seah Im Road, #01-21, Singapore 099115
Opening hours: Mon-Sat 11am to 8pm
Tel: 9154 8191 / 9022 7469
---
6. Shaved ice 
---
This is the dessert you should go for to beat the heat. Ji De Chi Dessert offers a wide variety of hot and cold desserts. One of the most popular items on their menu is Mango Strawberry Snow Ice ($5.50). Significantly different from ice kachang or bingsu, the ice in this dessert is shaved in layers till it forms a snow-like texture and melts immediately in your mouth. It is served with pieces of strawberry and mango, along with flavored mochi and taro balls.
Address: 8 Liang Seah Street, #01-03, Singapore 189029
Opening hours: Daily 11am to 11pm
Tel: 6339 9928 / 6794 8887 / 6337 9828
---
7. Tapioca balls

---
Fen yuan desserts (tapioca balls) are often found along the streets of Taiwan, and you can get hot or cold options at Blackball. You can choose from their pre-selected menu items or personalise your own. Blackball Signature ($6.50) is the most popular; it comes with grass jelly, pieces of yam, red bean, tapioca balls and black pearls with a drizzle of milk to bring it all together.
Address: 201 Victoria Street, #01-14, Bugis+, Singapore 188067
Opening hours: Daily 12pm to 11pm
Tel: 6884 9579
Full list of outlets
---
8. Fried chicken cutlet

---
Inspired by Taipei's Shilin Night Market, Hot Star Large Fried Chicken serves massive pieces of chicken. Keeping it crispy and flavourful but succulent and tender on the inside, this is the epitome of guilty pleasures. The large fried chicken ($6.70) is one of my favorites, and if you have a bottomless pit for a stomach, opt for a meal that comes with a drink and a side of fries at an additional $2.70!  
Address: 2 Orchard Turn, #B4-70, ION Orchard, Singapore 238801
Opening hours: Daily 11am-9:45pm
Tel: 6634 2254
Full list of outlets
---
9. Beef noodles 
---
LeNu's pork bone and beef soup is simmered for approximately 12 to 18 hours, making it a stellar complement to their handmade noodles. Braised Beef Shank Noodles ($8.90) is one to look out for, with a rich broth that bursts with a strong beef flavour. Pro-tip: add their house-made fermented bean chilli sauce for an extra punch.
Address: 1 Harbourfront Walk, #02-91/92/93, VivoCity, Singapore 098585
Opening hours: Mon-Fri 11am to 10pm, Sat-Sun 10:30am to 10pm
Tel: 6376 9039
Full list of outlets
---
10. Oyster mee sua 
---
Oyster mee sua in Taiwan is as iconic as chicken rice is in Singapore. Shihlin Taiwan Street Snacks has been around Singapore for over 10 years, and Oyster Mee Sua ($3.80) is one of their specialties. The mesh of spicy yet tangy mee sua soup is topped with big juicy oysters and shredded chicken for a variety of textures. Just like how it is served in Taiwan, the only cutlery you get is a spoon because the mee sua is so silky and soft you won't need anything else.
Address: 315 Orchard Road, #B3-50A, 313@Somerset, Singapore 238895
Opening hours: Daily 11:30am to 9:30pm
Tel: 6100 1218
Full list of outlets
---
Create your own night market here in Singapore!
---
Now you can settle your Taiwanese street food cravings without buying a ticket. Let us know your go-to places for Taiwanese street food in the comments below.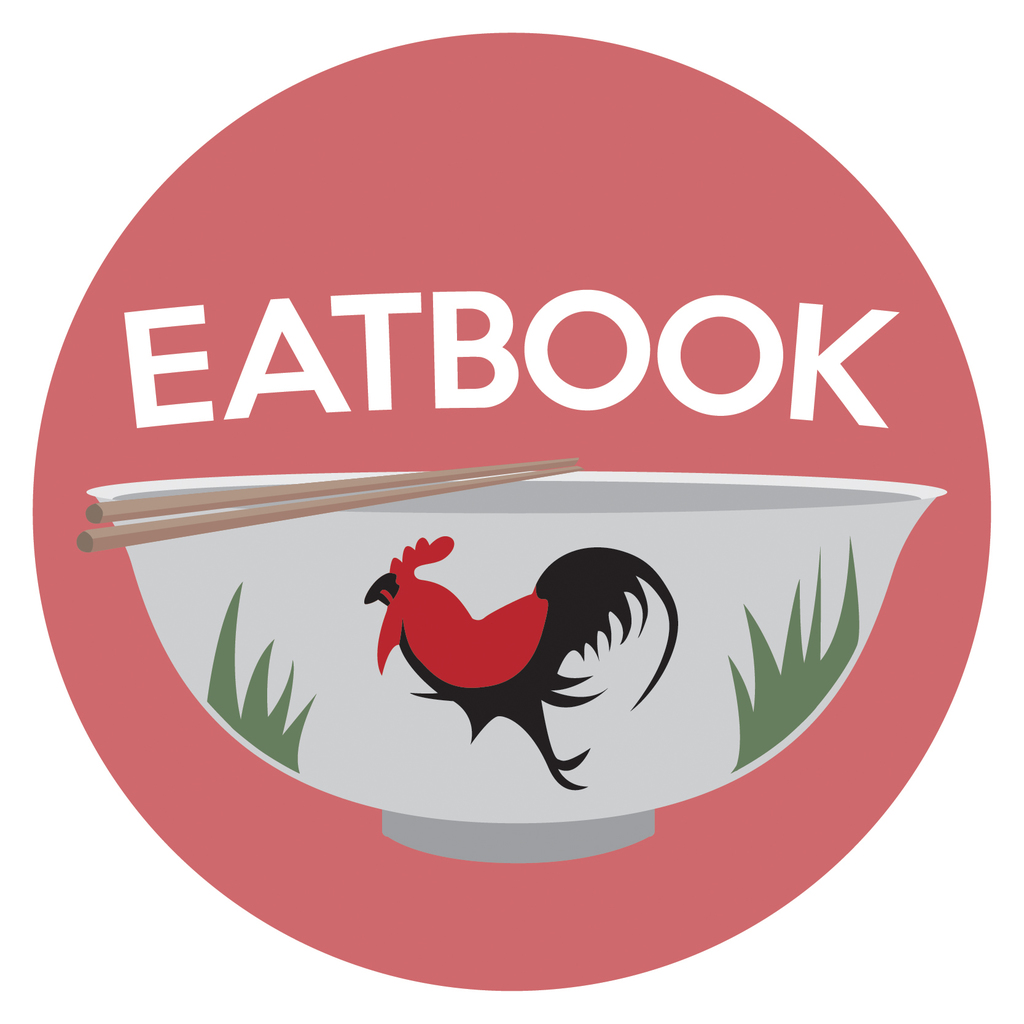 Drop us your email so you won't miss the latest news.