Talad Thai Banana opens in AMK Hub and Waterway Point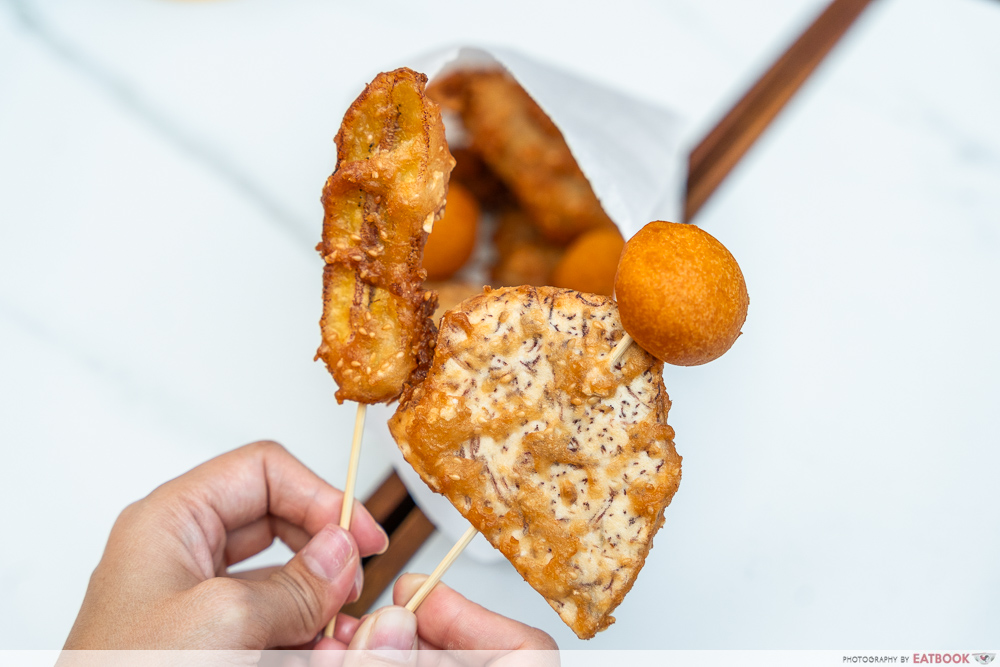 Many a tear was shed when Golden Mile Complex was shut, along with its veritable spread of Thai eateries and the all-famous Thai Supermarket. Golden Banana, which was the OG fried banana fritters kiosk back then, might have reopened in City Gate, but Talad Thai Banana has been drawing hordes of fans to Aperia Mall. This November, you won't have to travel all the way to Bendemeer to get your fix—the kiosk recently opened at AMK Hub, and is slated to hit Waterway Point sometime in December!
Golden Mile's Famous Sweet Potato Balls And Thai Banana Fritters Are Now At Beach Road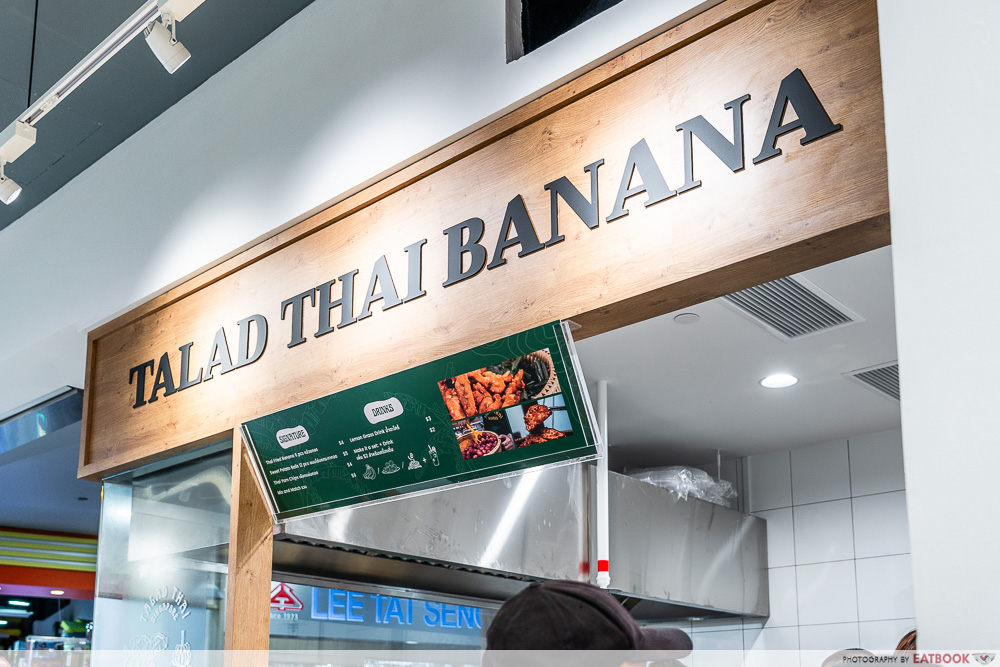 After the Thai Supermarket's opening in June, Talad Thai Banana saw queues as long as several hours for their banana fritters, Sweet Potato Balls ($5) and Thai Yam Chips ($4), all of which are fried on the premises. With the constant queues, it was almost guaranteed that you'd get a piping hot portion of these fried goodies.
Famous Golden Mile Thai Supermarket Is Now Open With Sweet Potato Balls, Boat Noodles And More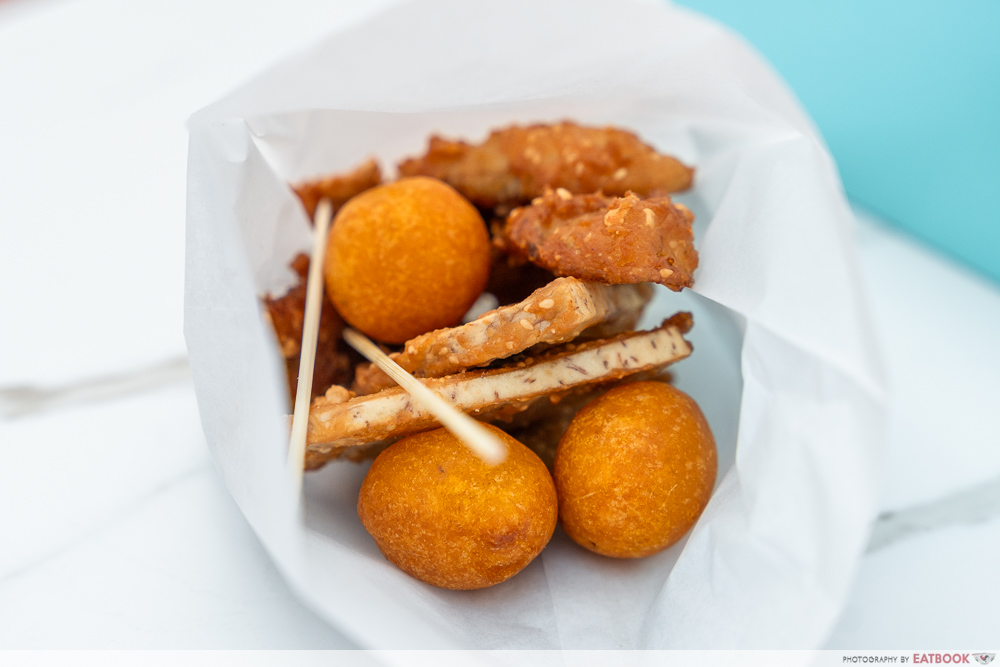 If you can't choose, you could also consider getting the Mixed Favourites ($6) set, which comprises all three kinds of fried fritters. Though Talad Thai Banana is not halal-certified, there's no pork or lard used in any of their products; they're vegetarian-friendly too!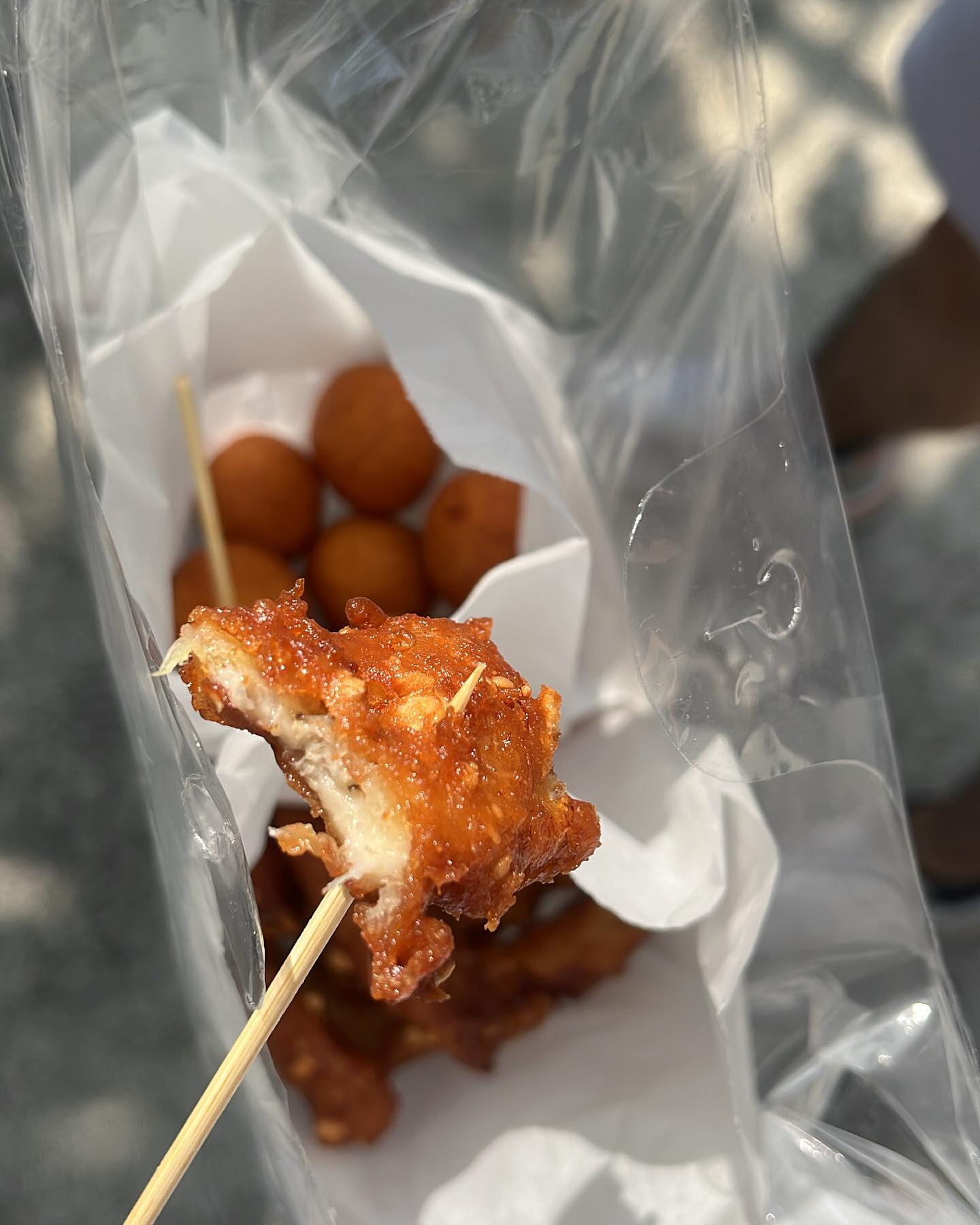 Image credit: @foodieteng
The banana fritters at Talad Thai Banana are prepared daily with fresh Nam Wa bananas shipped in from Thailand—they're thinly sliced, and dipped in a batter that's said to follow an authentic Thai recipe. The result: light, crisp banana slivers studded with crushed nuts. For those who haven't tried the yam chips, these are also coated in the same signature batter, and are lightly savoury.
The Original Boat Noodle Has 10 Thai Boat Noodles For $10 Only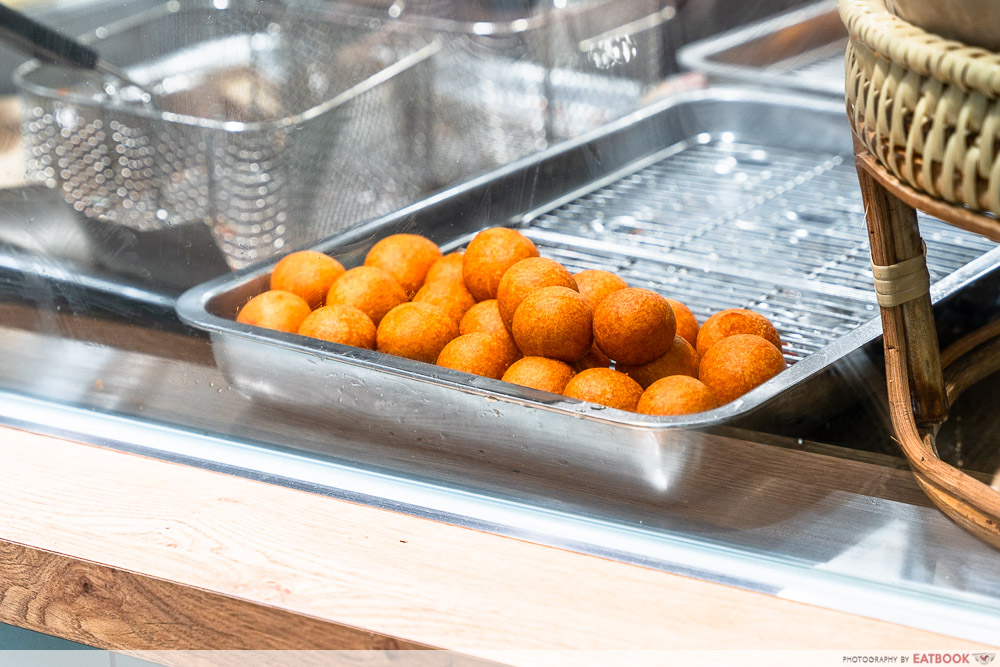 Don't miss the Sweet Potato Balls for sure—these orange puffs take twice the amount of time to prepare as the yam and banana fritters! Talad Thai Banana claims not to re-use the oil that their fritters are fried in, guaranteeing a cleanly fried flavour that you'll appreciate, if you've tried fried goods cooked in old oil.
We'll update this post as soon as we get more information on the new Punggol outlet.
If you're heading to Aperia Mall, check out our guide to the best things to buy at the Thai Supermarket. For Thai food deals, The Original Boat Noodle is running a 10 for $10 promo on their boat noodles!
AMK Hub
Address: 53 Ang Mo Kio Avenue 3, #B2-17, AMK Hub, Singapore 569933
Opening hours: 11am to 9pm
Waterway Point
Address: 83 Punggol Central, #B1-K4, Waterway Point, Singapore 828761
Opening hours: 11am to 9pm
Website
Talad Thai Banana is not a halal-certified eatery, but uses no pork or lard
14 Best Things To Buy At The New Thai Supermarket, Including Coffee Beer And More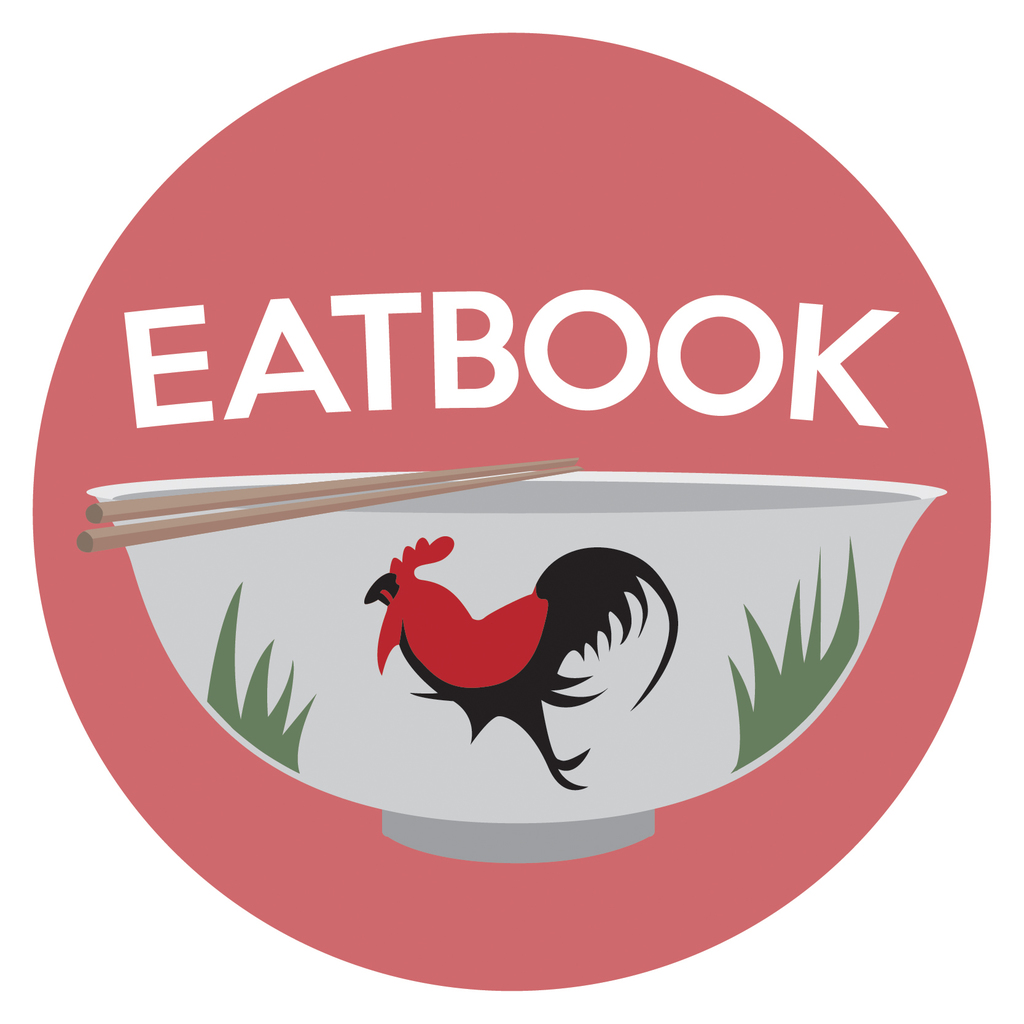 Drop us your email so you won't miss the latest news.