Tanglin Halt Original Peanut Pancake has famous min jiang kueh in Queenstown
Most of us would be in bed in the early morning, fast asleep or aimlessly scrolling through our phones pretending to be asleep. Not the elderly couple who run Tanglin Halt Original Peanut Pancake, though. Four days a week, you'll find them at their stall in Tanglin Halt Food Centre, starting the day at midnight to prepare their famous min jiang kueh that fans are willing to queue for from 3am.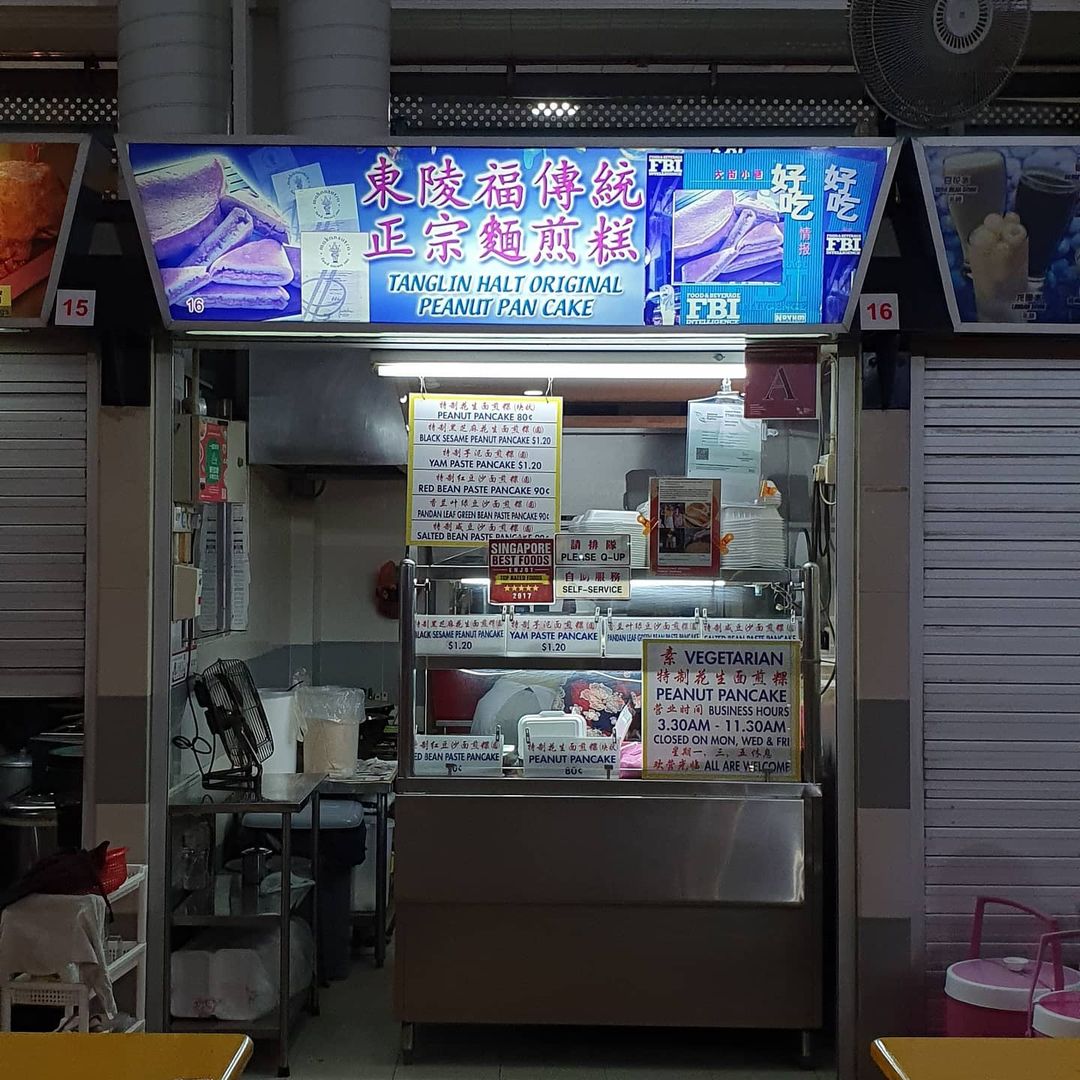 Image credit: @xanitee
The elderly couple running the stall is actually second-generation hawkers, having inherited the stall from the auntie's father, who first opened the business in 1965. He'd also passed down a yeast starter that the uncle uses every day to leaven the fresh batches of dough, giving their min jiang kueh a unique, mochi-like texture and taste unlike any other. 
10 Min Jiang Kueh Stalls To Check Out For Black Sesame MJK, Taro Pancake And More

Image credit: @hellozizilovepanda
There are six flavours of min jiang kueh available, ranging from their signature ground Peanut ($0.90) to more unusual flavours such as Pandan Leaf Green Bean Paste ($1) and Yam Paste ($1.30), which tends to sell out early. Also available are Salted Bean Paste ($1), Red Bean Paste ($1), and Black Sesame Peanut ($1.30), the latter being another popular choice at the stall.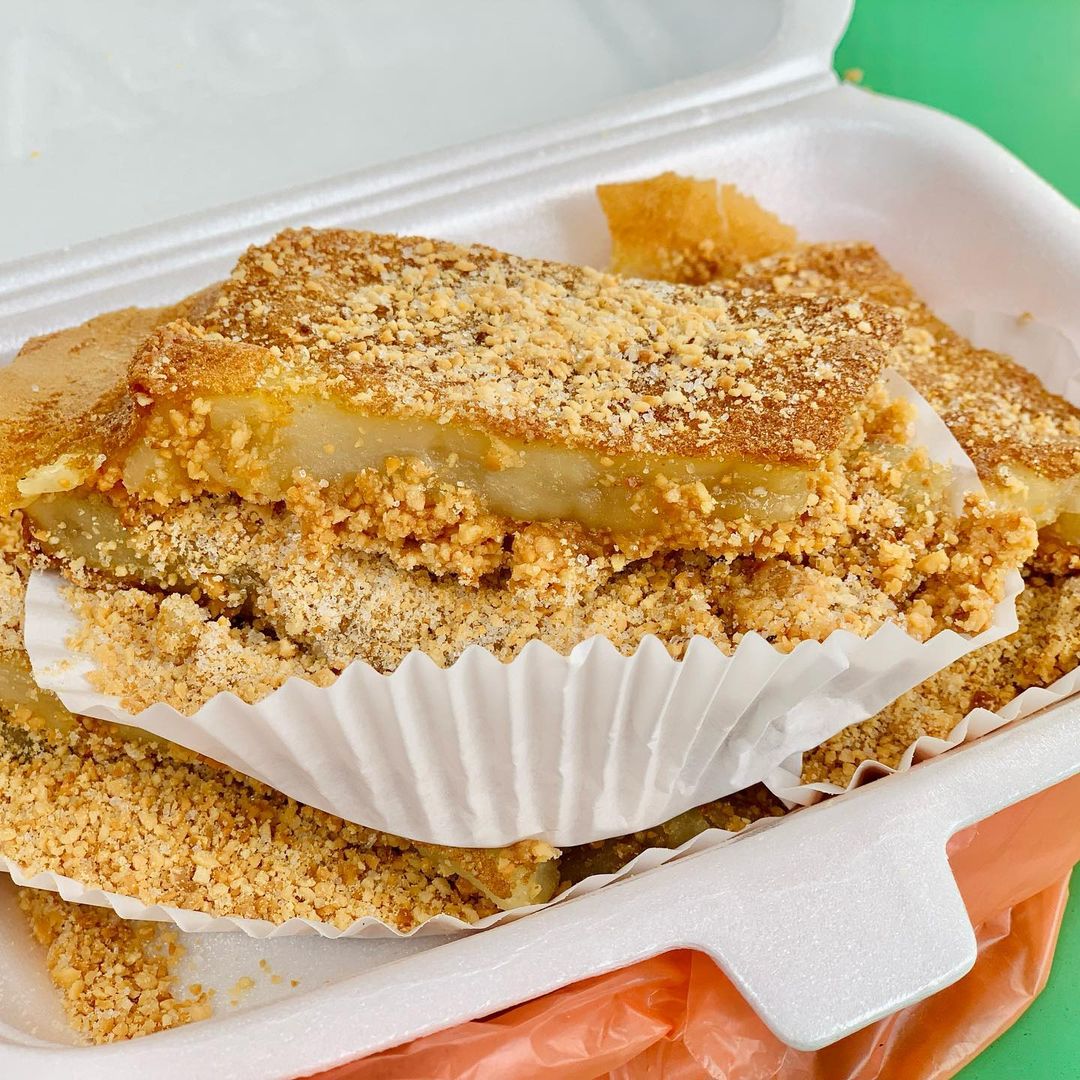 Image credit: @qiuenho
The classic peanut min jiang kueh here is a must-try, filled with a generous helping of ground peanuts providing a fragrant, nutty flavour, and gritty texture that contrasts beautifully with the warm, soft, and chewy pancake as well as the crispy golden-brown crust.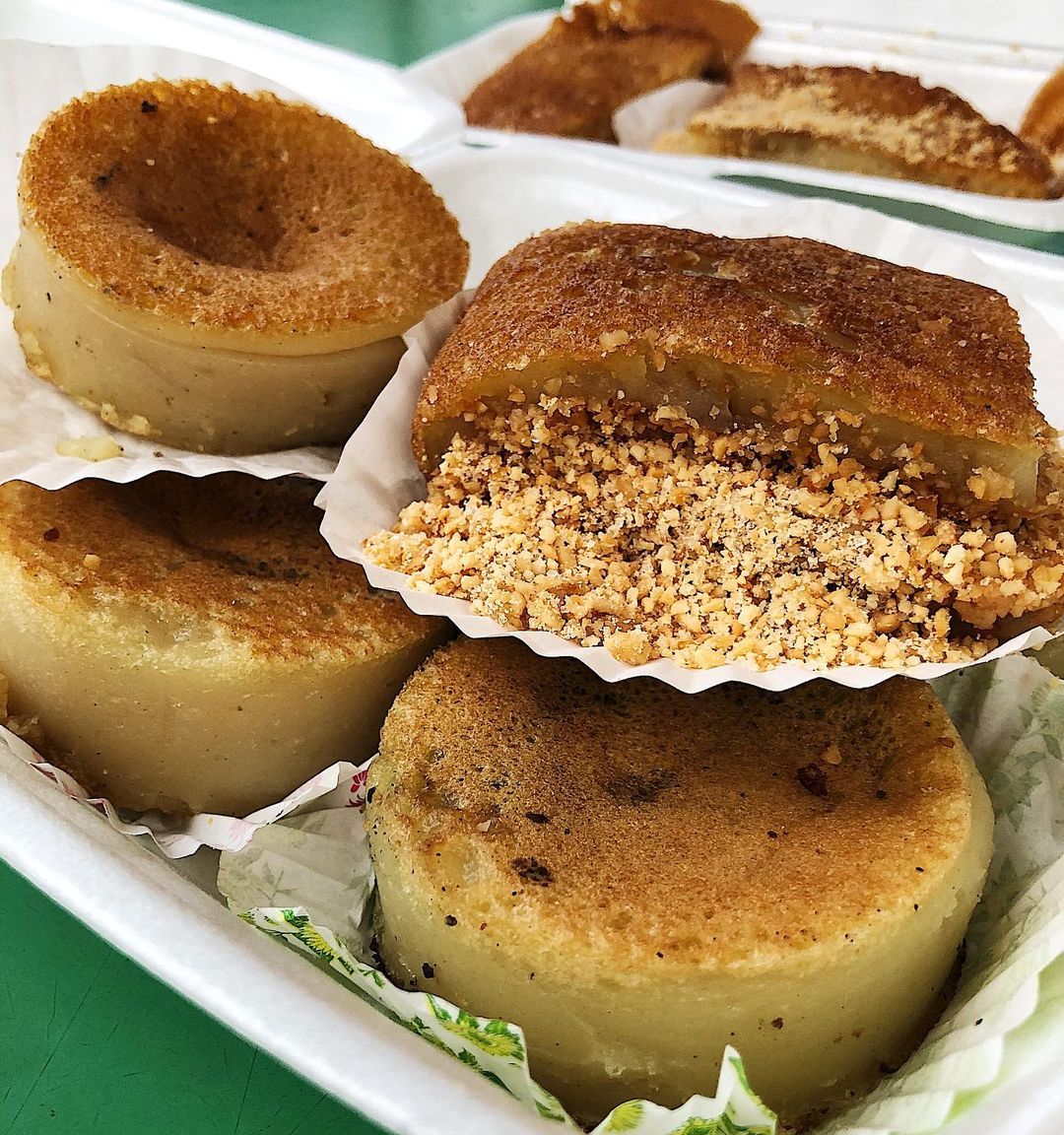 Image credit: @threelittlehong
The stall also offers mini pancake versions that fit perfectly into the cupcake casings they're served in, with the same flavours as the regular-sized min jiang kueh on sale.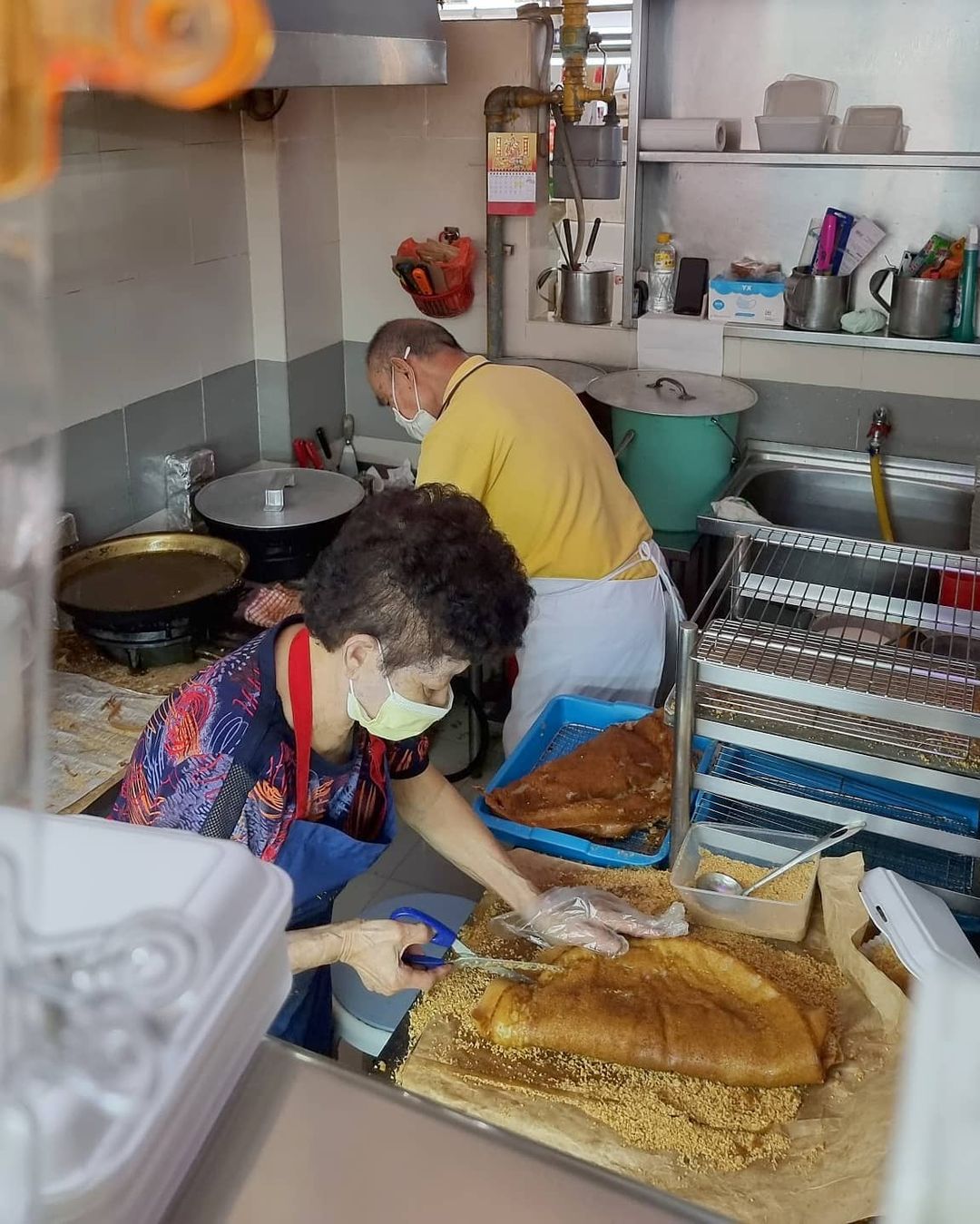 Image credit: @philjhampson
At $0.90, waking up early is a small price to pay for unique and high-quality min jiang kueh. Being an early bird is a must if you are looking to grab a bite from this stall, as they often sell out well before they officially close for the day. By 10am, most of the popular flavours would be gone, though you wouldn't go wrong with any you can get your hands on. 
As the couple is getting on with age and the stall has no successors lined up, definitely give their min jiang kueh a try while you still can. Although the stall is not halal-certified, they use no pork or lard and are vegetarian-friendly! 
For more min jiang kueh, check out our best min jiang kueh guide, or Pancake King for fresh and thick min jiang kueh and other old-school bakes!
Address: 48A Tanglin Halt Road, #01-16, Tanglin Halt Food Centre, Singapore 148813
Opening hours: Tue 3:30am to 11:30am (or sold out), Thurs 3:30am to 11:30am (or sold out), Sat-Sun 3:30am to 11:30am (or sold out)
Tanglin Halt Original Peanut Pan Cake is not a halal-certified eatery but uses no pork or lard.
Pancake King: Popular Bakery With Thick Min Jiang Kueh And Old-School Cakes
Feature image adapted from @xanitee, @threelittlehong, @hellozizilovepanda, and @qiuenho.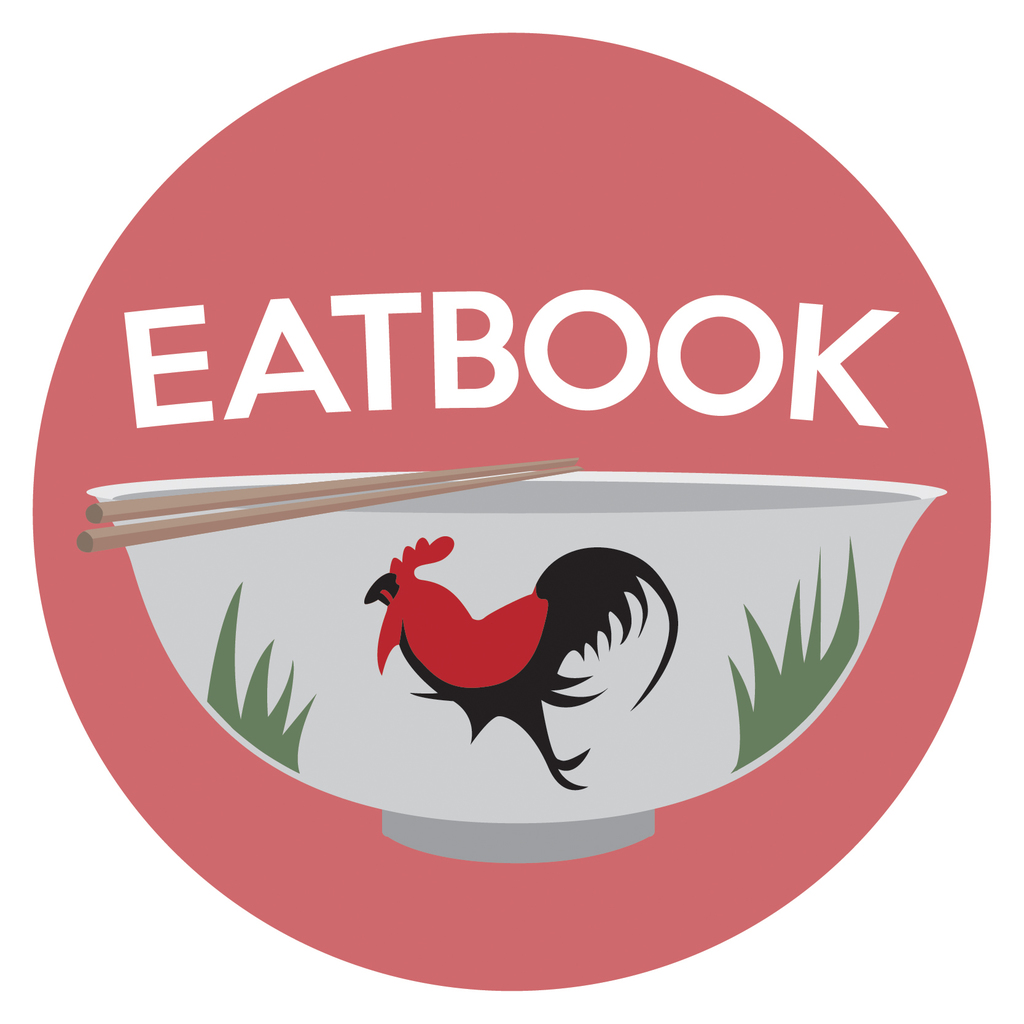 Drop us your email so you won't miss the latest news.