Tarte by Cheryl Koh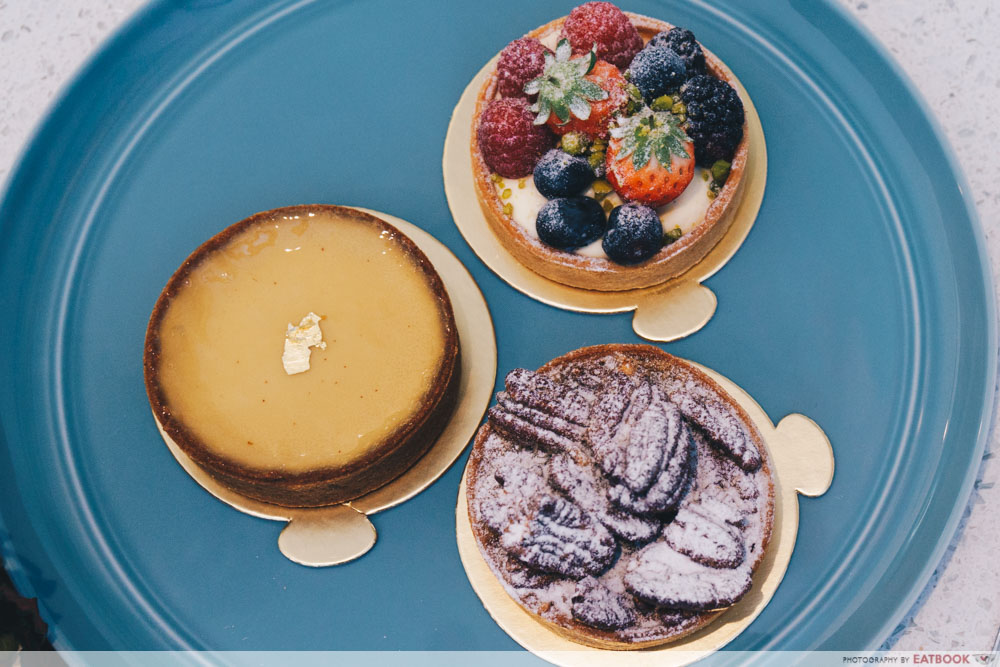 First serving her toothsome treats in 2015 at Les Amis, Tarte by Cheryl Koh is the award-winning patisserie's first cafe that opened early this year. And bless our souls that she decided to take the leap, as the menu here is more extensive with cakes and cookies in the mix.
Tarts at Tarte by Cheryl Koh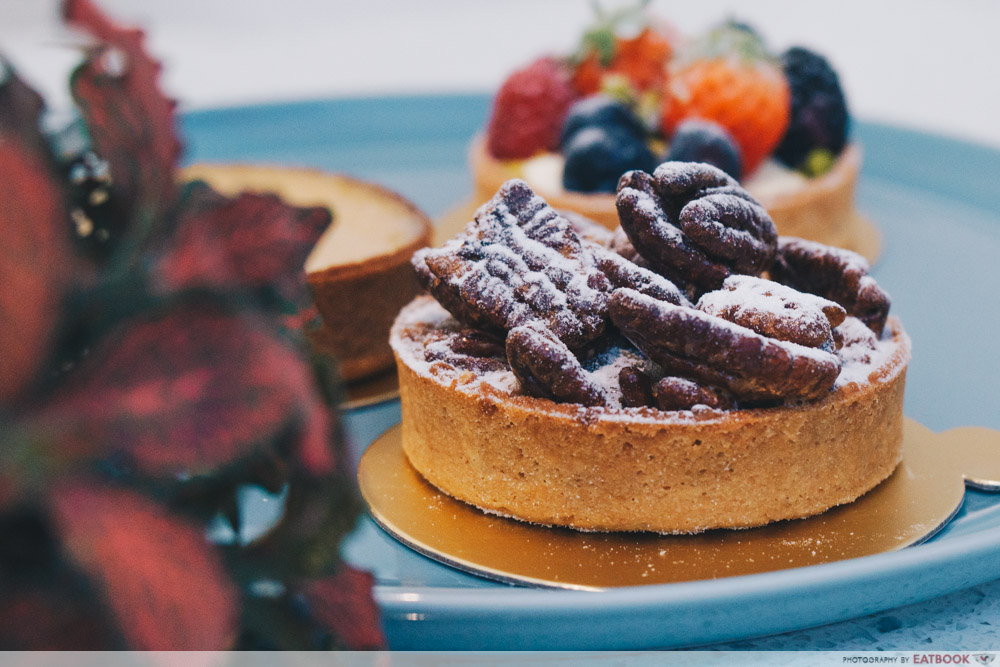 All by its lonesome self was the Pecan Tart ($10). A new addition to ring in Christmas, I felt lucky that I was able to snag the last piece.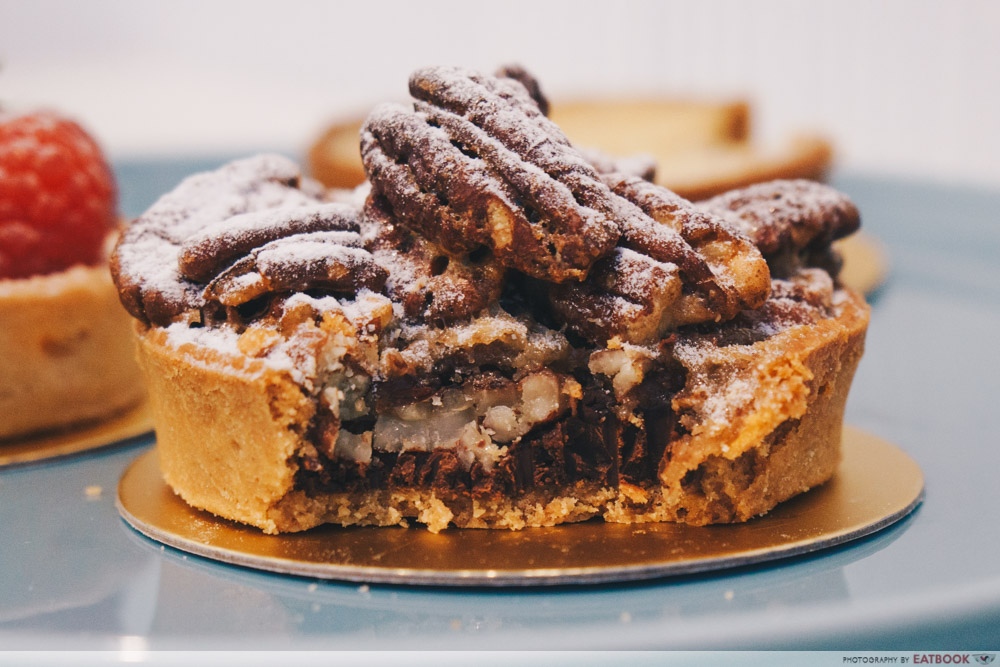 Topping the buttery tart was a generous portion of pecans, dusted with icing sugar. As I dug in, I found more pecans packed within the bittersweet chocolate centre. I may be mistaken, but I tasted a little toffee too, and this paired well with the toasty nutty flavours.
It is recommended to pair this tart with a cup of tea, as it's very decadent.
The Ginger Spice ($10) is another newcomer this year and should stay on the menu forever.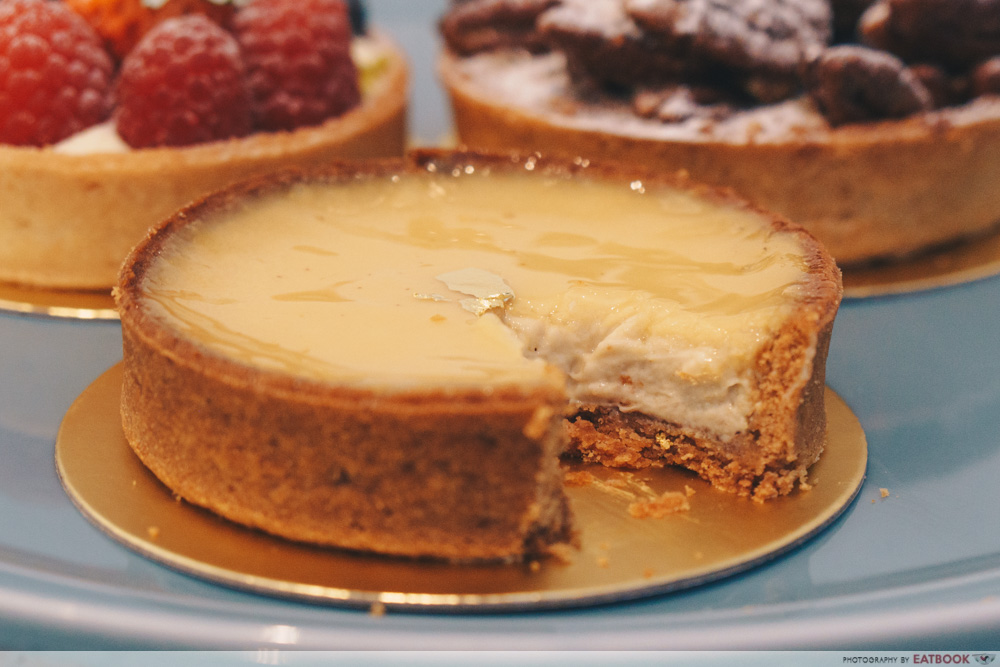 Bursting with holiday flavours, the velvety custard-like filling has a warming spice that's not too heavy on the palate. It reminded me of teh halia, except more refined.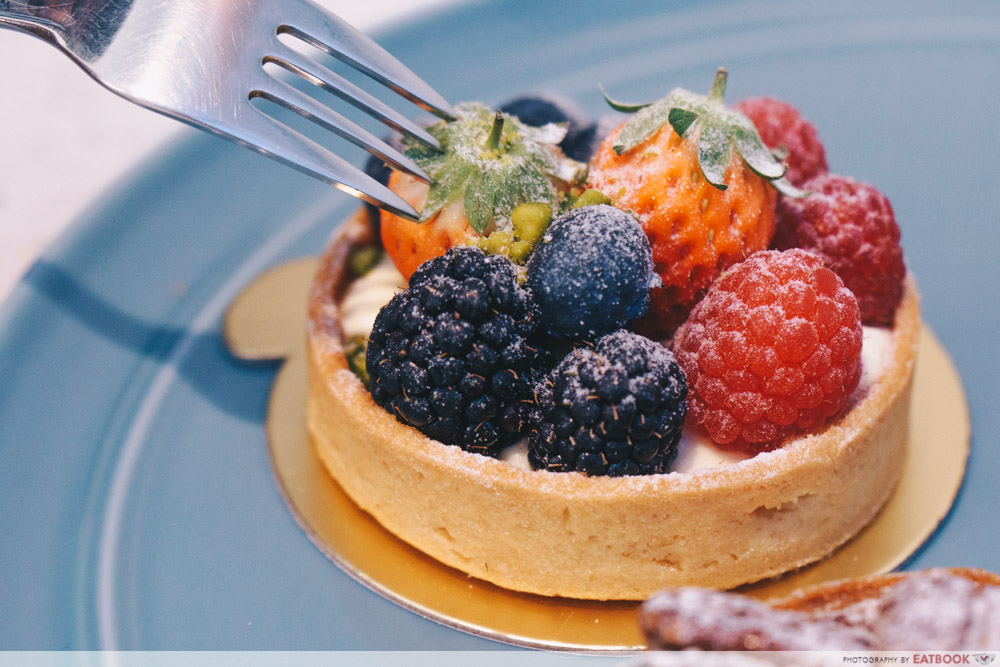 Since I've not been to Tarte by Cheryl Koh, I decided to try one of her stalwart treats: the Mixed Berries ($10), which comprises strawberries, blueberries, raspberries, and blackberries.
Fruit desserts in Singapore seldom impress me, as the fruits tend to be overly sour or canned. The ones here, however, took freshness to a whole other level. Each of the fruits were sweet and juicy, and reminded me of the tarts I had in France. Someone tell me who her suppliers are, please!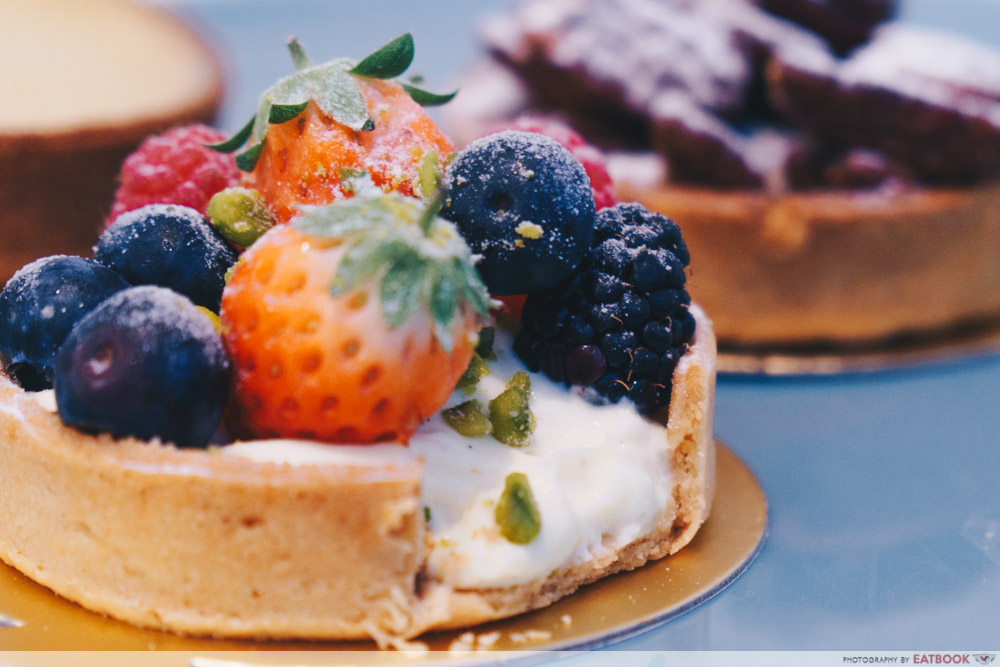 Accompanying the berries was a light vanilla cream that allowed the sweetness of the fruits to shine.
The Hungry Caveman Review: Chinese Skewer Restaurant At Orchard With Automated Grills
Ambience at Tarte by Cheryl Koh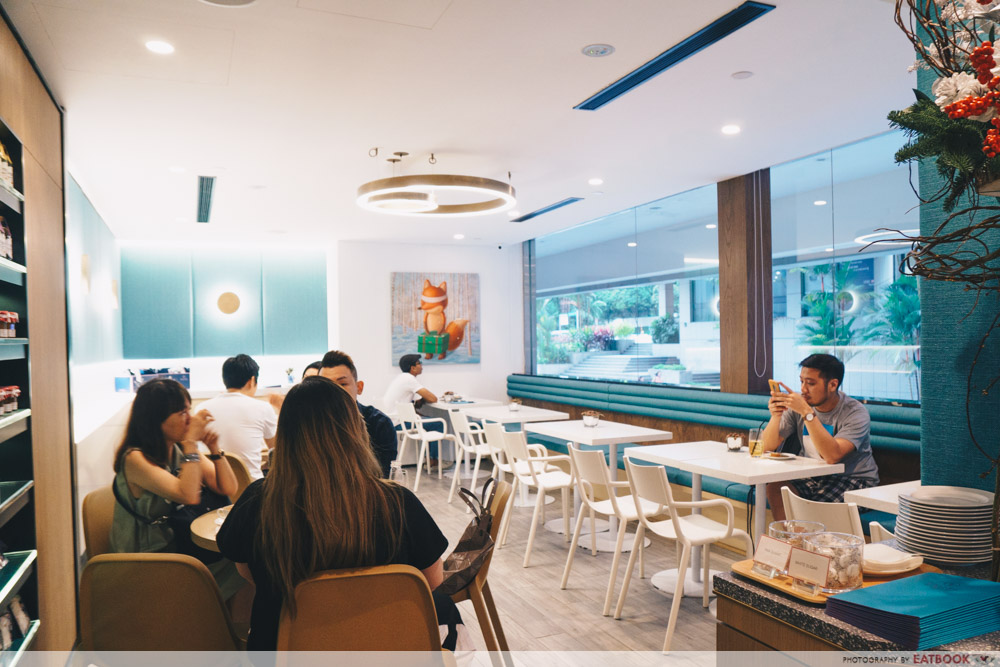 Housed on the second floor of Shaw Centre, Tarte by Cheryl Koh is classy, with its turquoise colour scheme. You have to place your order at the counter out front though, even for drinks, as the staff are generally too busy to service you.
The verdict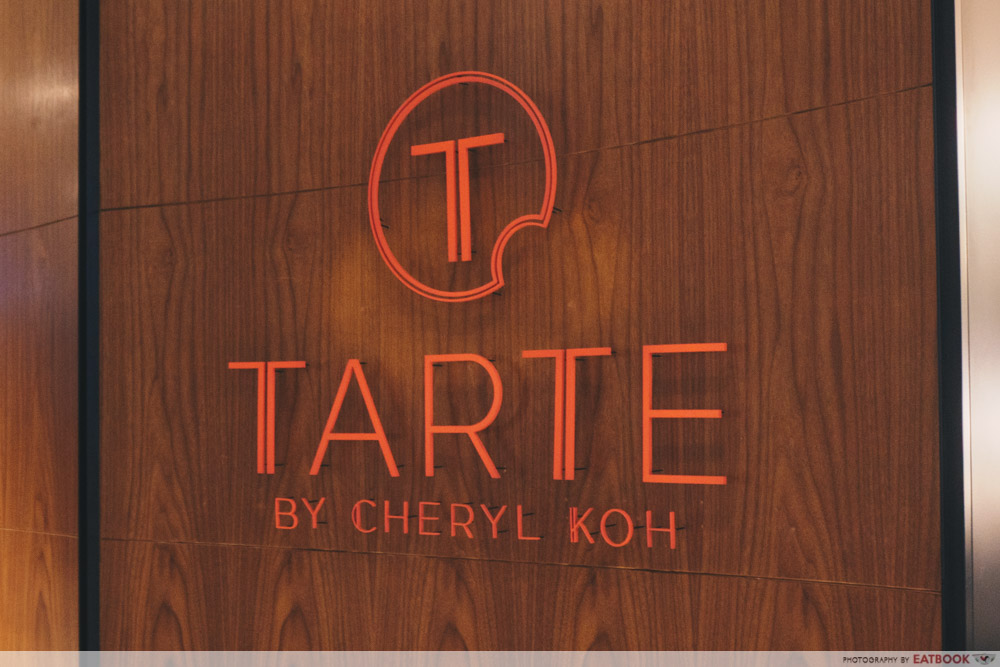 There's a reason why Cheryl Koh won Asia's Best Pastry Chef 2016 at The World's 50 Best Restaurants – and her tarts are proof of her accolades. The only downside is that they get sold out real quick, so it's best you come by before tea-time to avoid disappointment.
Address: 1 Scotts Road, #02-12, Shaw Centre, Singapore 228208
Opening hours: Daily 10am to 10pm
Tel: 6235 3225
Website
Summary
Pros
– Quality ingredients
– Fresh fruits
Cons
– Expensive
– Sells out fast
Recommended Tarts: Ginger Spice ($10), Mixed Berries ($10)
Opening hours: Daily 10am to 10pm
Address: 1 Scotts Road, #02-12, Shaw Centre, Singapore 228208