Modern Chinese dishes at TCC Orchard Shopping Centre
The last place I would ever expect to find quality Chinese dishes is at a cafe, let alone one that is known for its wide selection of coffee. However, my recent visit to TCC Orchard Shopping Centre dispelled that notion completely. 
 A standalone concept by TCC, this restaurant is shaking up its menu, created by Chef Wong Hong Loong. 
Those who frequent upscale Chinese restaurants will know that Chef Wong was the disciple of now-retired celebrity chef Chan Chen Hei. Working alongside Chef Chan since the '90s at Pan Pacific's Hai Tien Lo, Chef Wong has over 20 years of experience, including whipping up a storm for ministers and foreign dignitaries. This is how you know your belly is in good hands.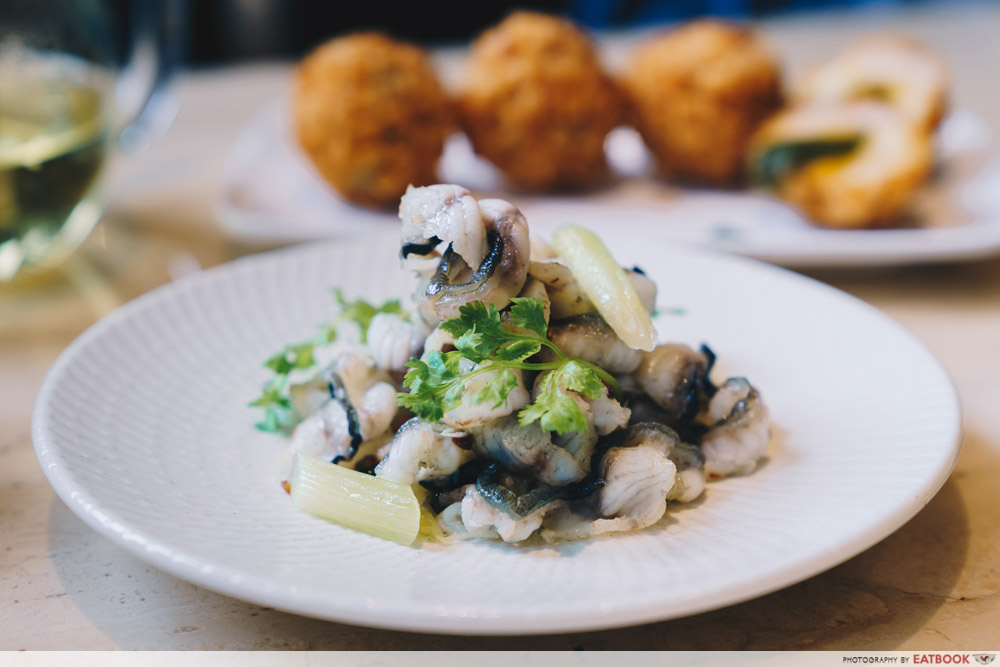 We started off our meal with their Steamed Cured Eel with Spring Onion, Ginger and Chinese Wine ($14.80++). The soft yet firm texture of the eel soaked up the savoury Asian-style sauce well, and made for a light appetiser.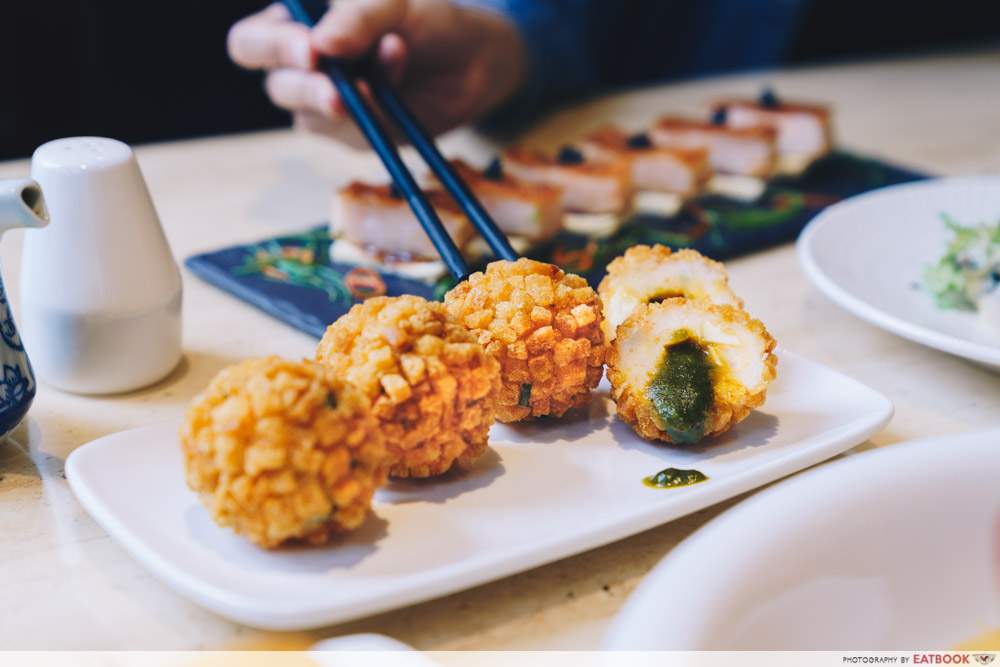 A winner at the dinner table was the Spicy Deep-fried Lava Prawn Roll ($11.80++ for four pieces). Featuring house-made prawn paste encased in a crispy breaded crust, this deep-fried orb contains a spicy chilli blend in the centre that had me tearing.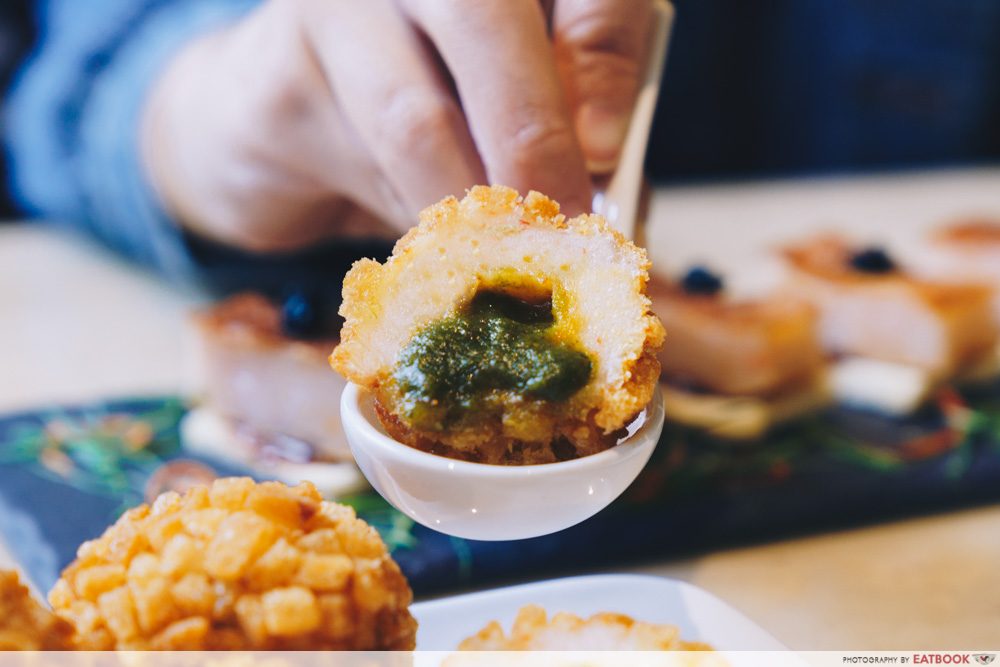 The spicy chilli reminded me of sambal hijau, with its underlying tanginess that made it even more appetising. Like liu sha bao, the sauce squirts out violently, so take extra care if you're wearing white.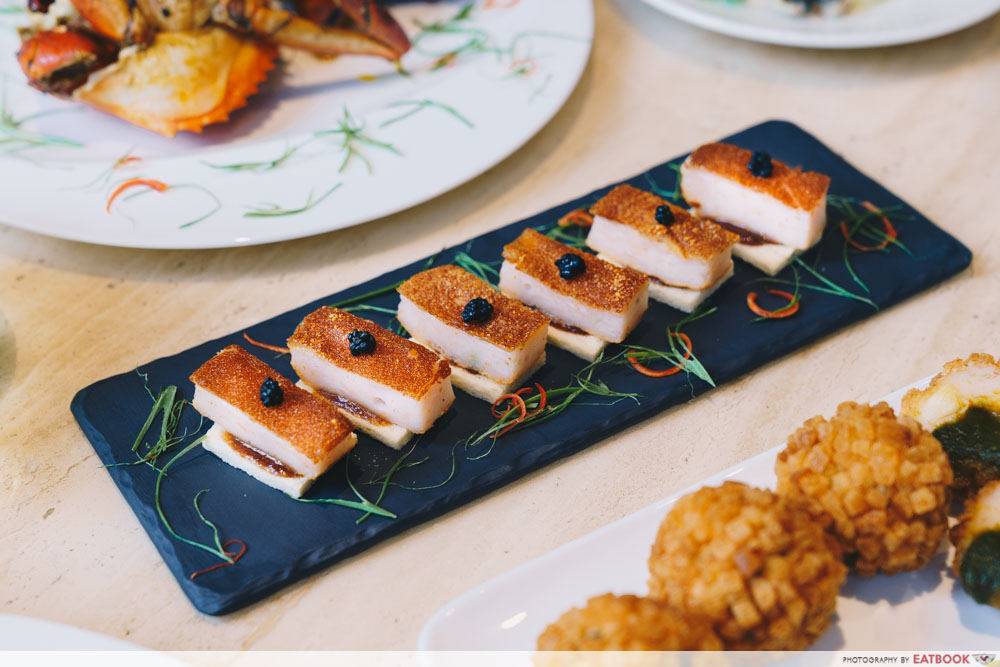 Don't be fooled by the Crispy Suckling Pig with Prawn Paste ($28++ for six pieces)—it is not sio bak. Instead, scrummy prawn paste acts as the meat, and is topped with a shatteringly crispy layer of suckling pig skin. The base is a crisp piece of toast slathered with plum sauce.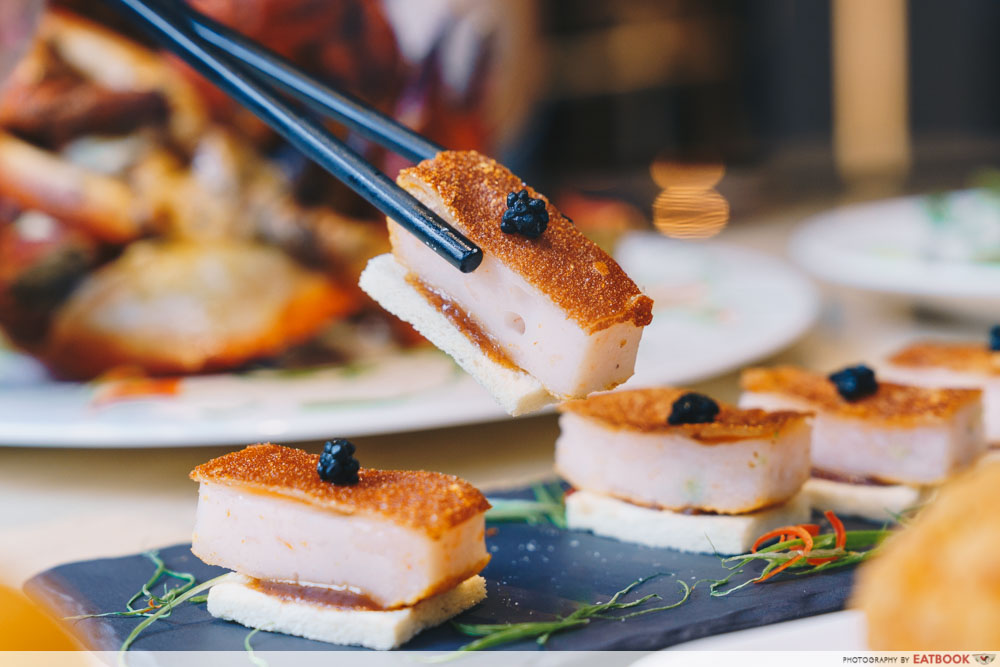 Maybe it is because of the presentation, but I would have preferred if this dish had a meatier taste and a firmer texture than the soft prawn paste. That being said, the dish was still tasty, although I would opt for the prawn roll any day.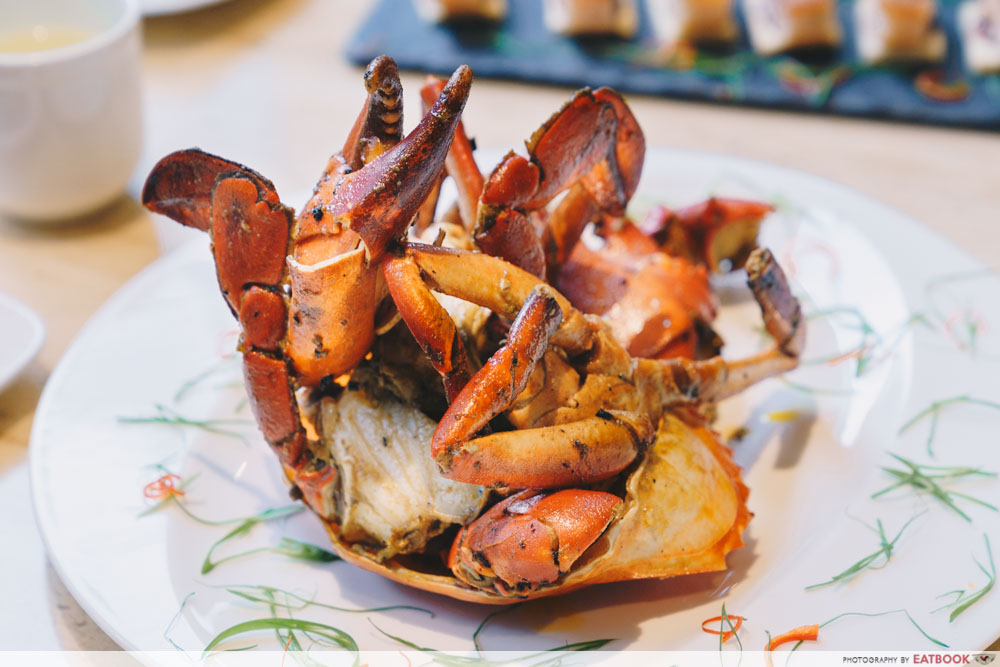 Chinese dinners are the best when there's crab on the table. While the Wok-baked Sri Lankan Crab with Fragrant Salt (from $50++ for 600g) may look plain and boring, its taste is anything but. Vigorously stir-fried to ensure the simple salt and pepper concoction seeps through the shell and into its plump meat, the crab was finger-lickin' delicious.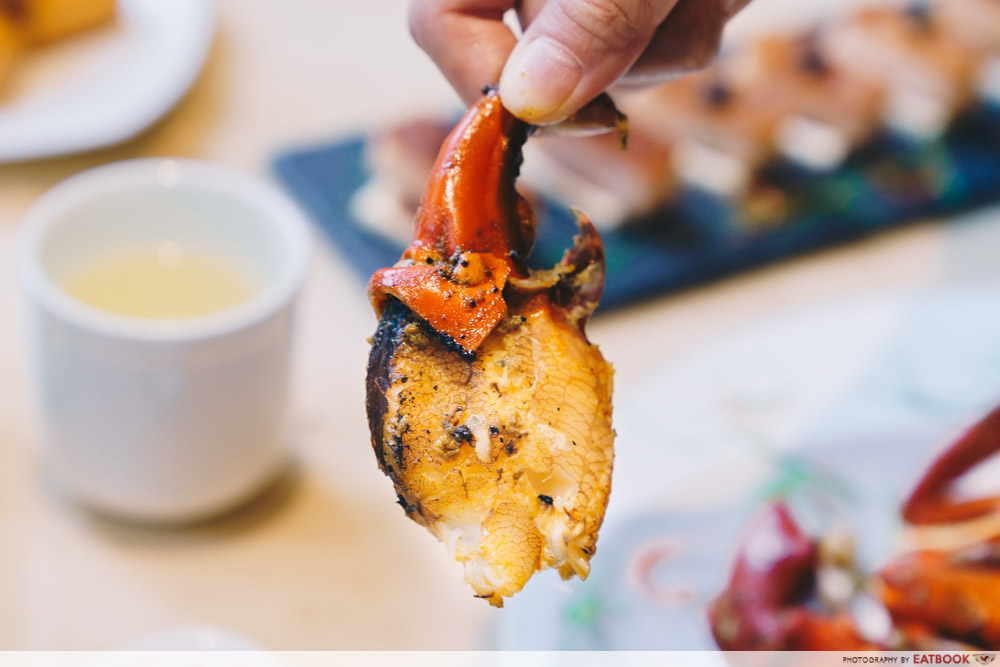 You are able to taste the sweetness of the crab, bolstered by a slight piquancy creeping from the peppery seasoning. This is unlike black pepper crab where the pepper tends to overpower the fresh taste of crab. 
Plus points: the shell breaks off easily too, without the use of a crab cracker.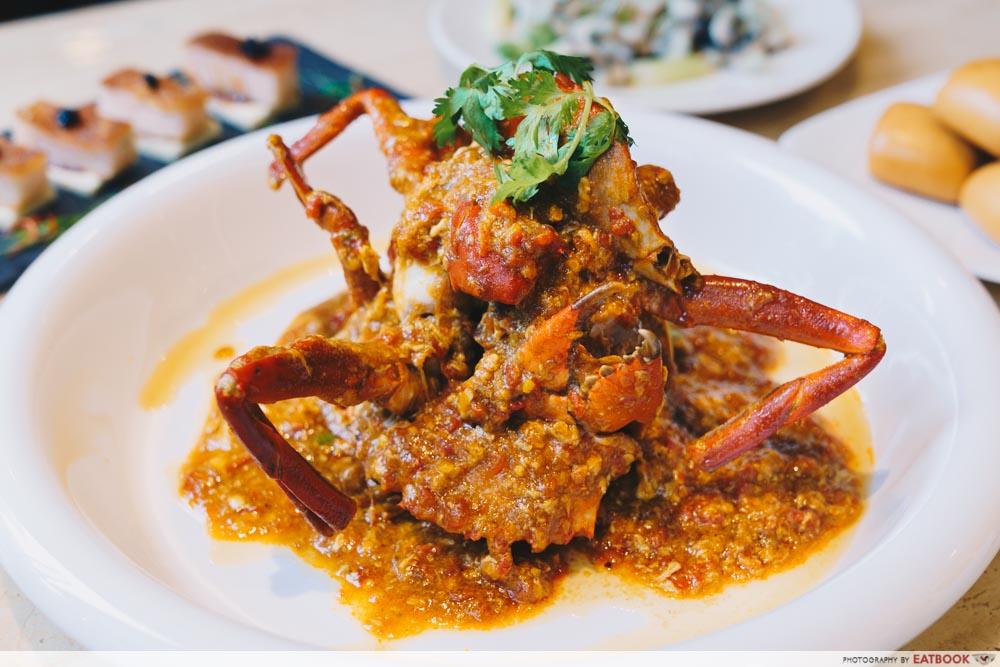 There's also a Wok-fried Sri Lankan Crab with Special Chili Sauce (from $50++ for 600g) for chilli crab lovers. Just to give you a benchmark in taste, this was world's apart from the chilli crab I recently had at East Coast Seafood Centre, which was more sweet and tangy with zero spicy notes.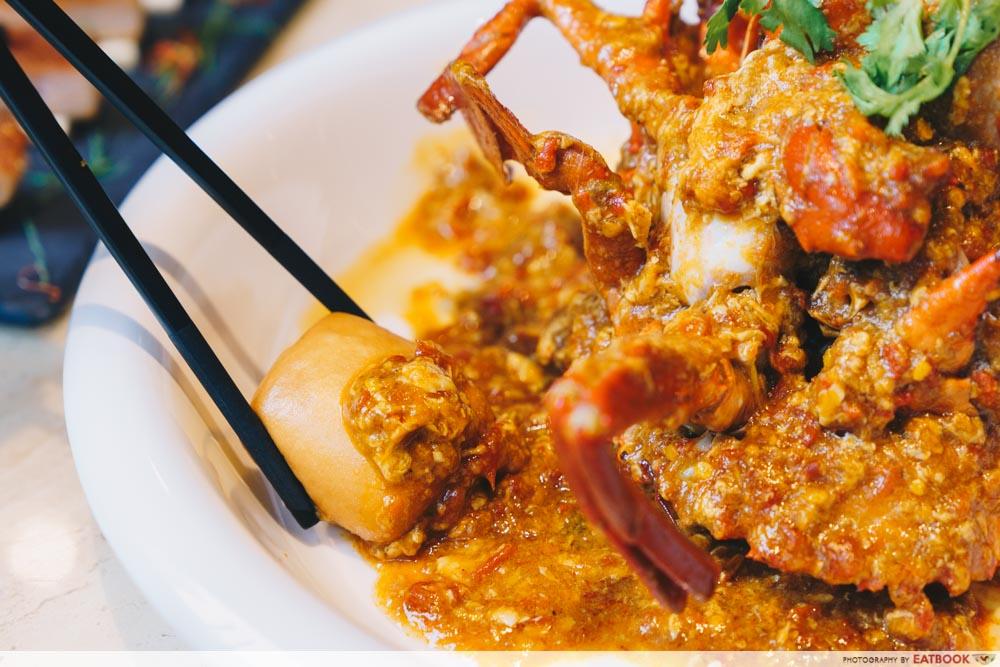 The sauce was bold and punchy; a marriage of sweet, savoury, zesty, and spicy flavours. The only downside of this dish was that there wasn't more sauce to mop up my mantou with!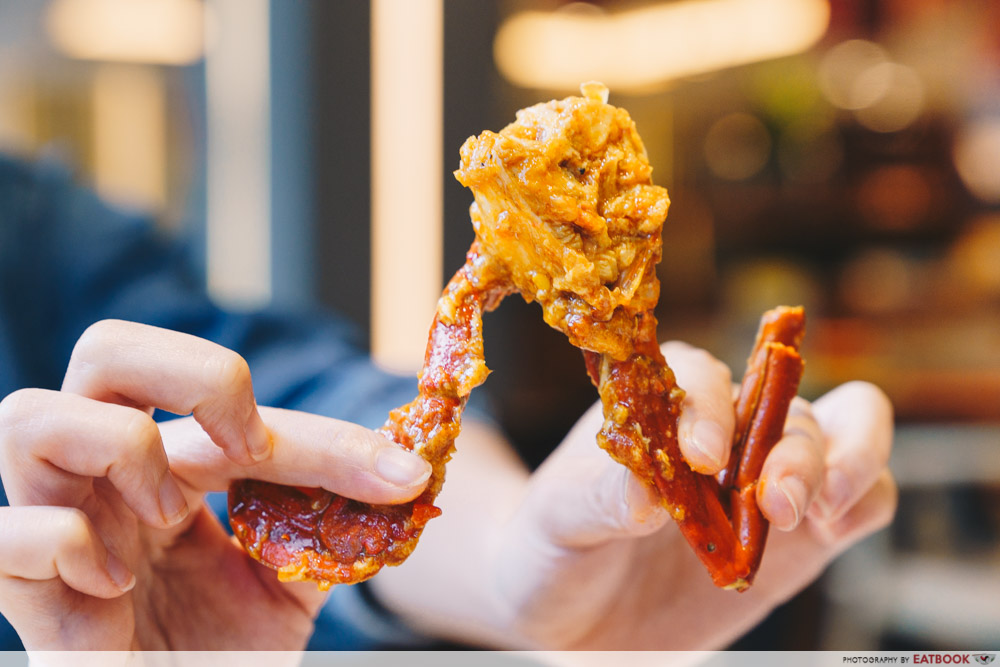 The crabs lean on the smaller side, but the quality and freshness justify the price tag.
TCC Orchard Shopping Centre's new menu is worth a try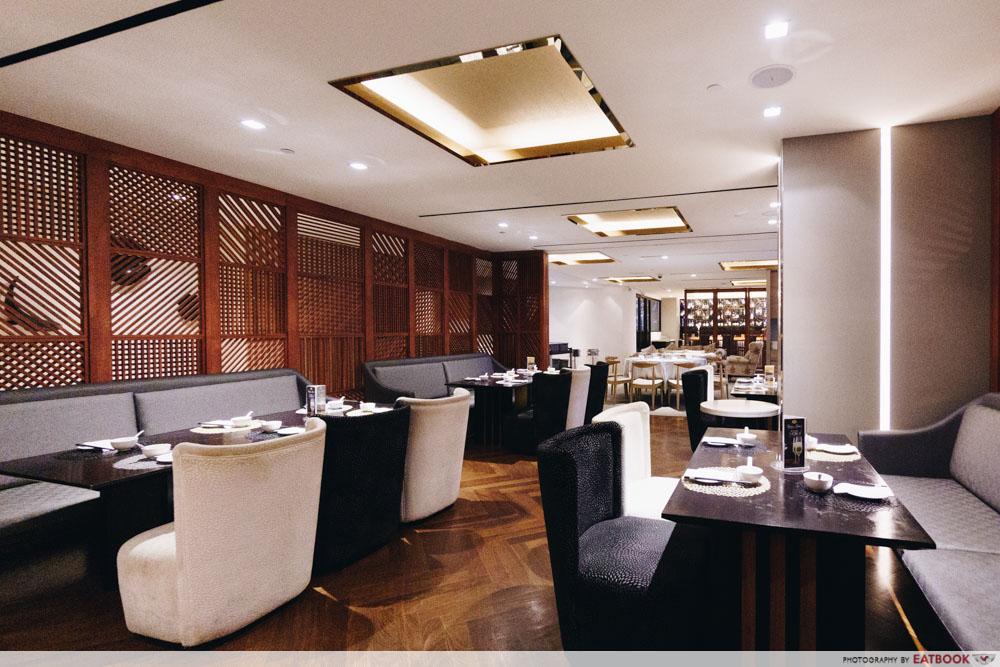 Don't confuse TCC Orchard Shopping Centre with tcc – The Connoisseur Concerto. This special outlet has been serving Chinese fare for a while now, and the new menu is exclusive to this outlet. A little birdy also told us that this will be a prelude of their new concept—a casual Chinese restaurant—that's launching soon, so follow them on Facebook for the latest updates! 
Photos taken by Faith Toh.
This post is brought to you by TCC Orchard Shopping Centre.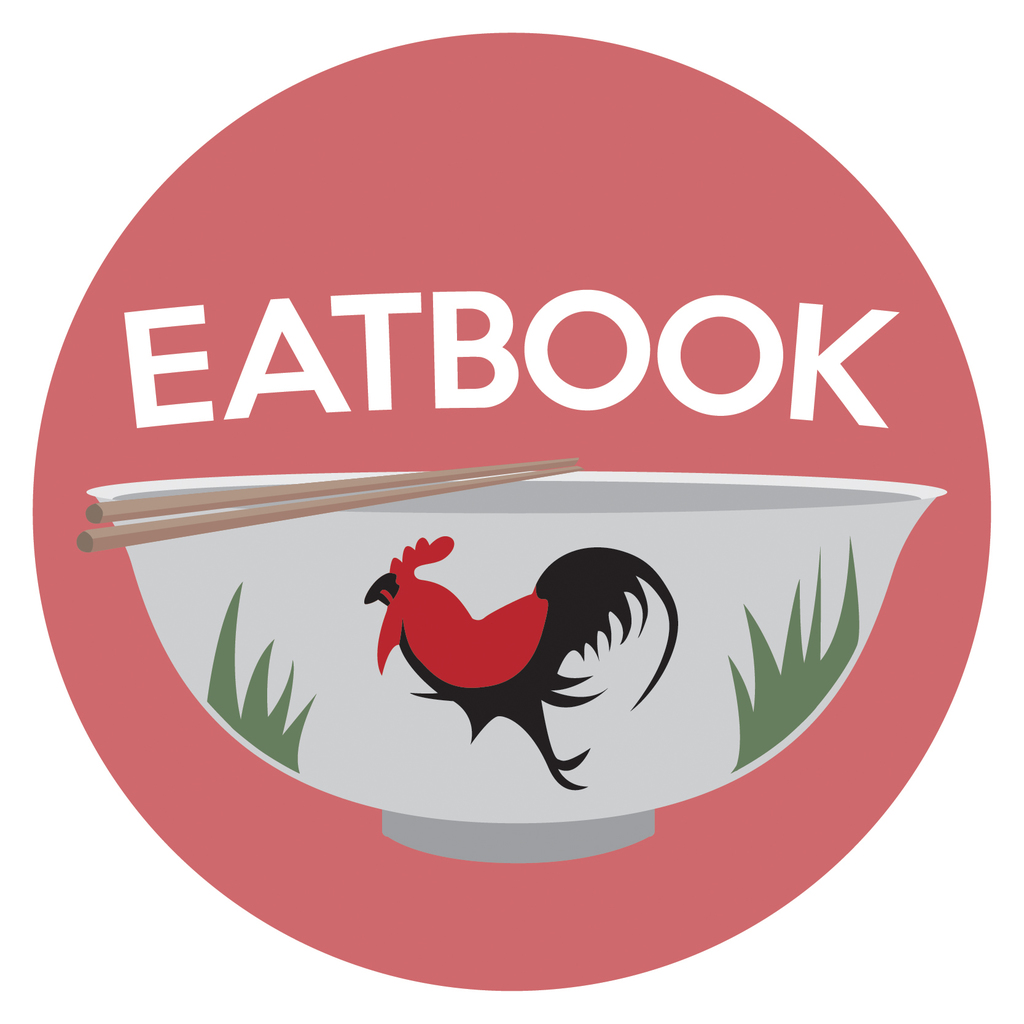 Drop us your email so you won't miss the latest news.