Tenderbest Makcik Market opens at Bedok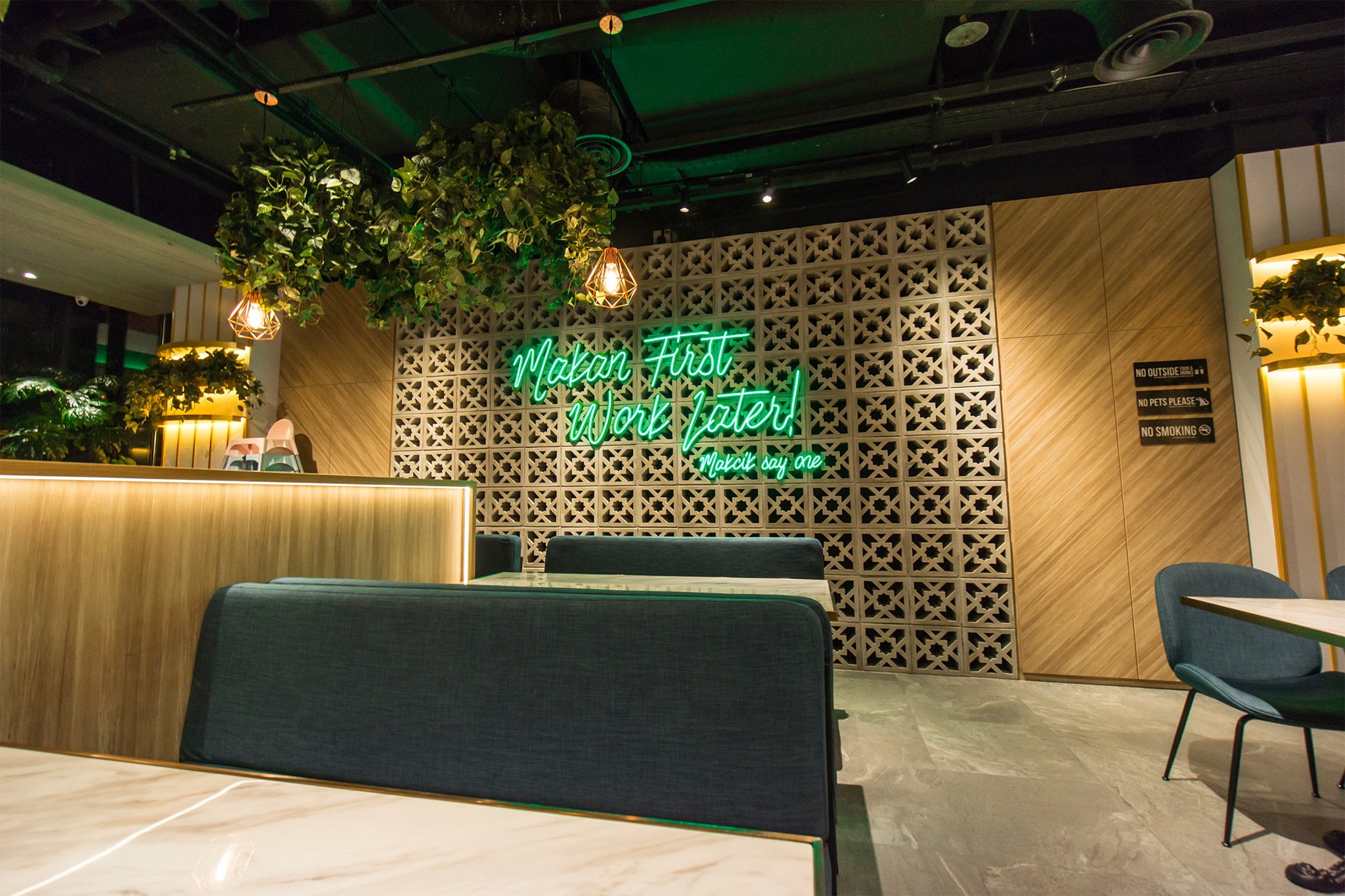 Image credit: Tenderbest Makcik Market's Facebook page
Tenderbest has done it again! They have opened another concept store and this time it's called Tenderbest Makcik Market, located at Bedok Point. Do not confuse it with their cafe, Tenderbest Makcik Tuckshop, which focuses on all things fried chicken.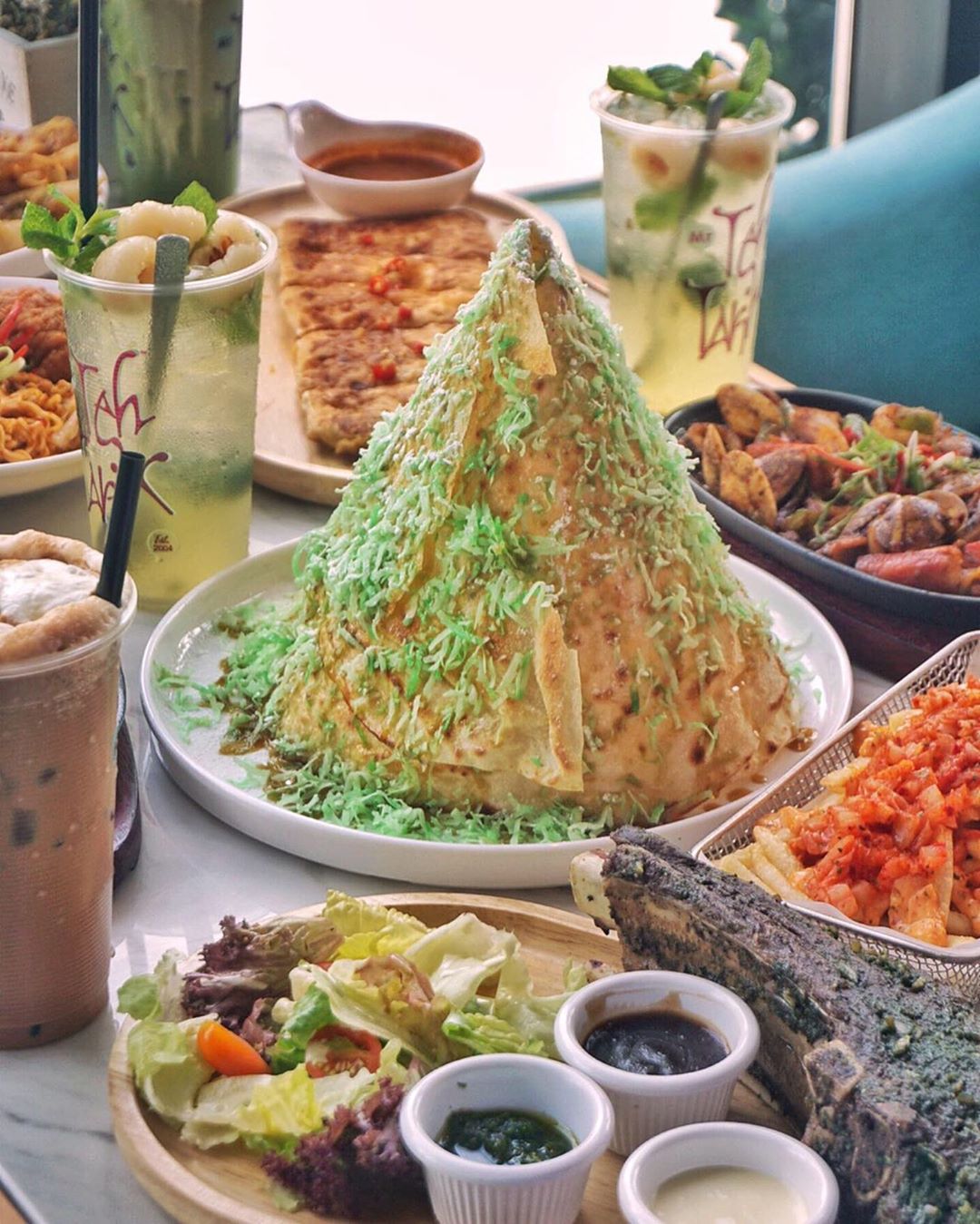 Image credit: @blancheeze
Branded as a more upscale eatery with prices that are still affordable, it is obvious that Tenderbest Makcik Market will draw in hordes of Instagramming folks who are eager to document their experience here. The food being dished out of the kitchen seems to be inspired only by the latest food trends such as Indomie, ma la, bubble tea and more.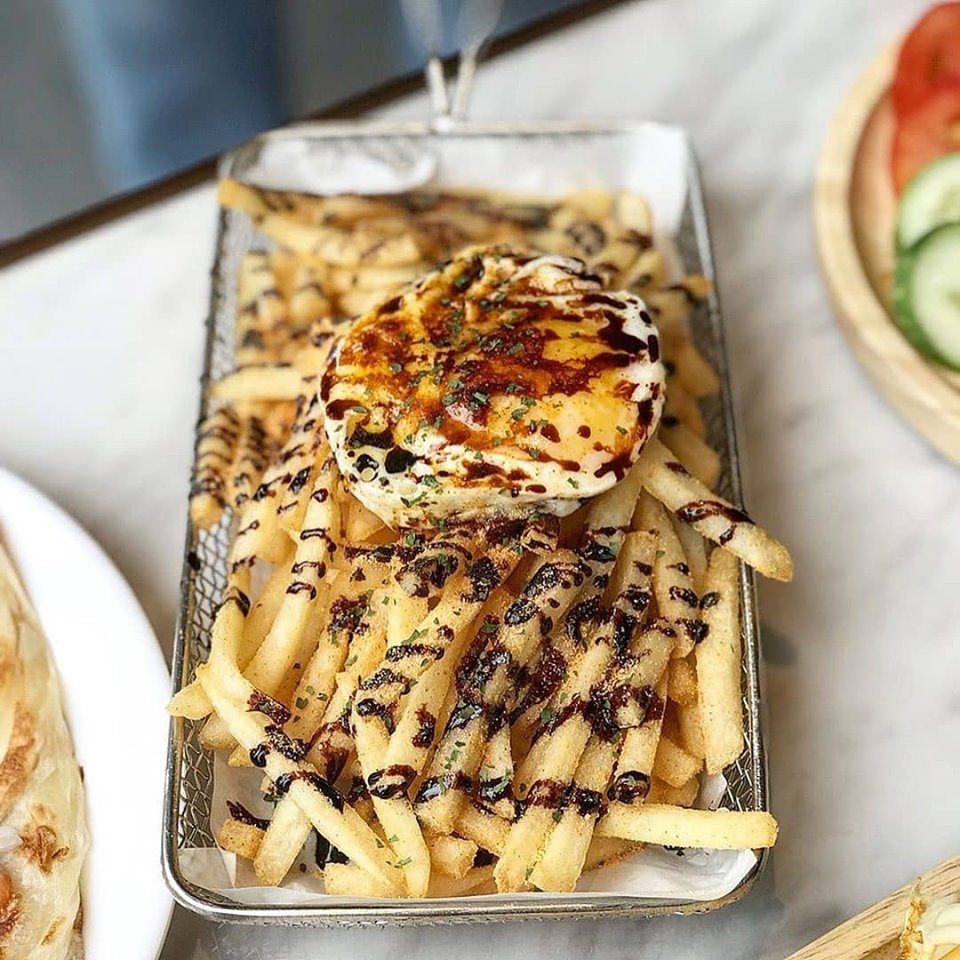 Image credit: Tenderbest Makcik Market's Facebook page
Interesting items on the menu include their Indomie Loaded Fries ($5.90+) and Ma La Chicken Prata ($4.90+). The former features shoestring fries laced with sweet and salty kecap manis along with a heavy-handed sprinkle of brown powder, which we suspect could only come from Indomie's seasoning packet. The prata is a mix of chicken, red onion, lettuce, and cheese heaped onto a prata, followed by a drizzle of piquant ma la mayo sauce and peppercorns.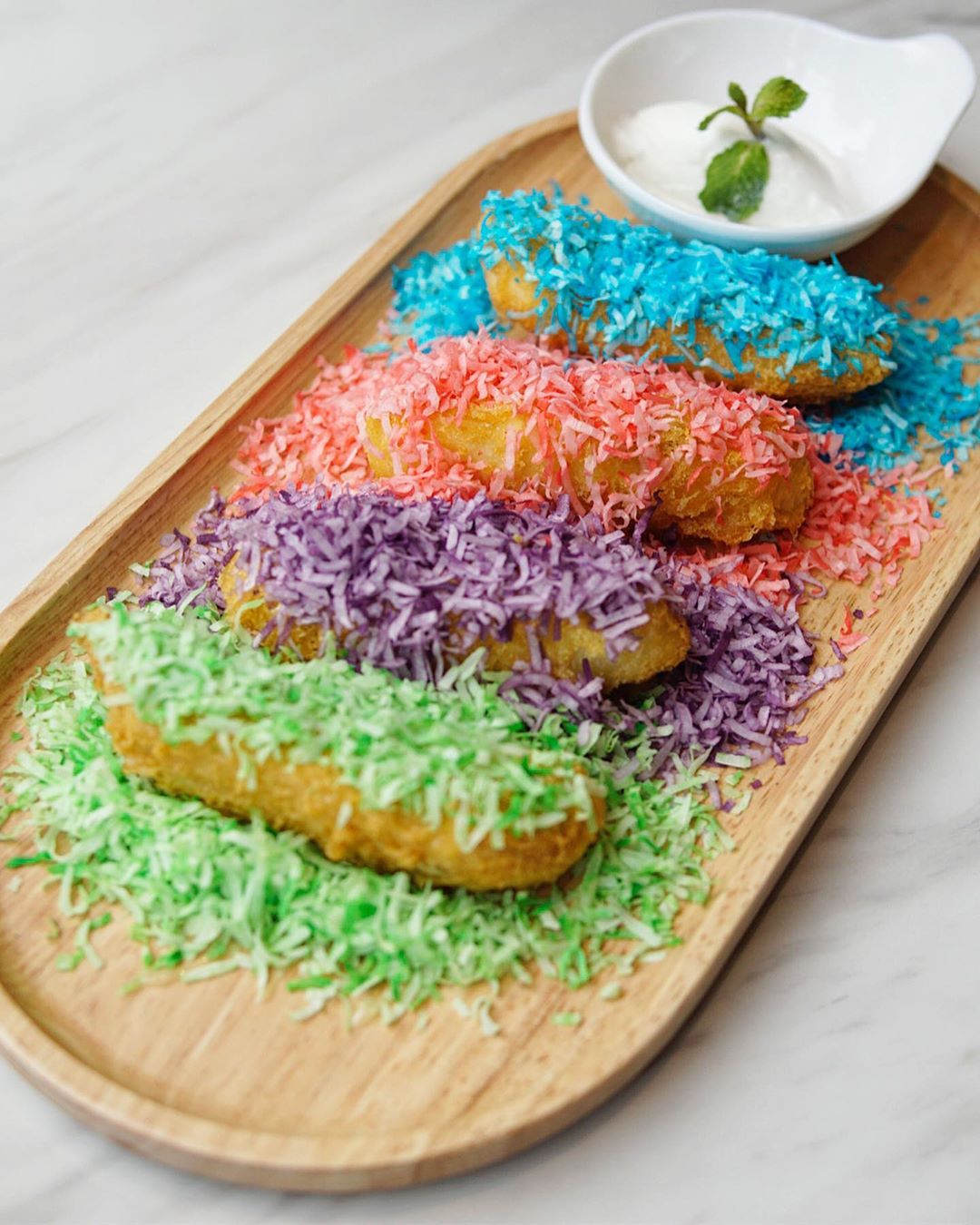 Image credit: @makanwarrior
Tenderbest Makcik Market is halal zi char at its finest. The menu is extensive, offering over 250 dishes from Chinese cuisine, Malay cuisine, to fusion food as well.
Other than mains, there is also a large variety of desserts to end your meal on a sweet note. Pisang Goreng Unicorn w Ice Cream ($8.90+) is a crowd favourite, especially because of the colourful coconut shavings atop the fried bananas. Bubble tea fans can now enjoy their zi char indoors while sipping away on some Cream Cap Caramel w Boba Kopi ($4.80+) or Teh Tarik ($4.80+).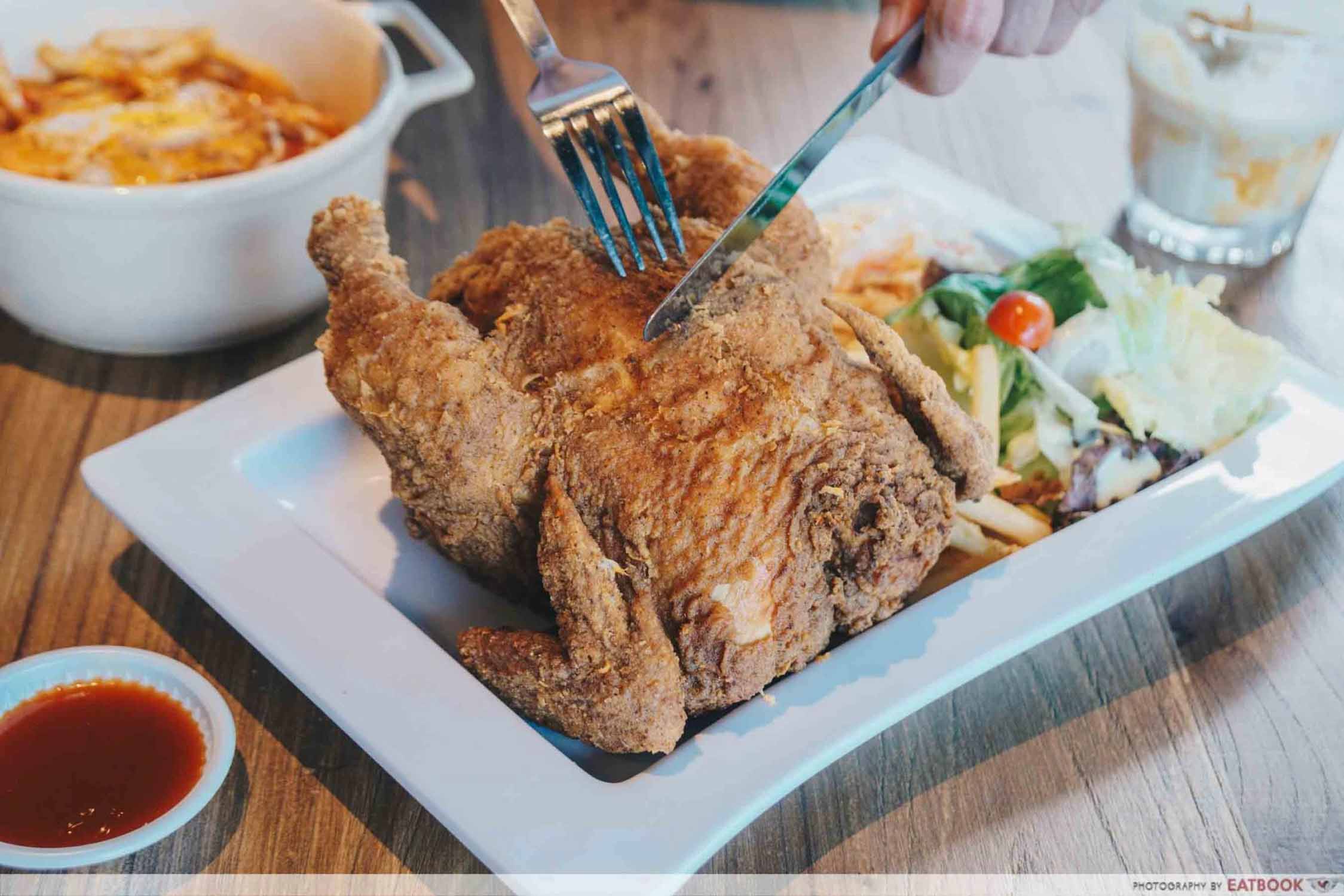 If you haven't gotten enough of Tenderbest, check out Tenderbest Makcik Tuckshop which serves all things fried chicken. Fried chicken fans can still look forward to their iconic Fried Spring Chicken ($18.50) and a mind-blowing fried chicken skin with ice-cream, coined as Fried Chicken Caramel ($5.90).
Tenderbest Makcik Tuckshop Review: Tenderfresh's First Ever Cafe Serving Fried Chicken Everything
Address: 799 New Upper Changi Road, #02-01, Bedok Point, Singapore 467351
Opening hours: Daily 11am to 10pm
Tel: 6755 6900
Website
Tenderbest Makcik Market is a halal-certified eatery.