1-for-1 bubble tea at The Alley Luxe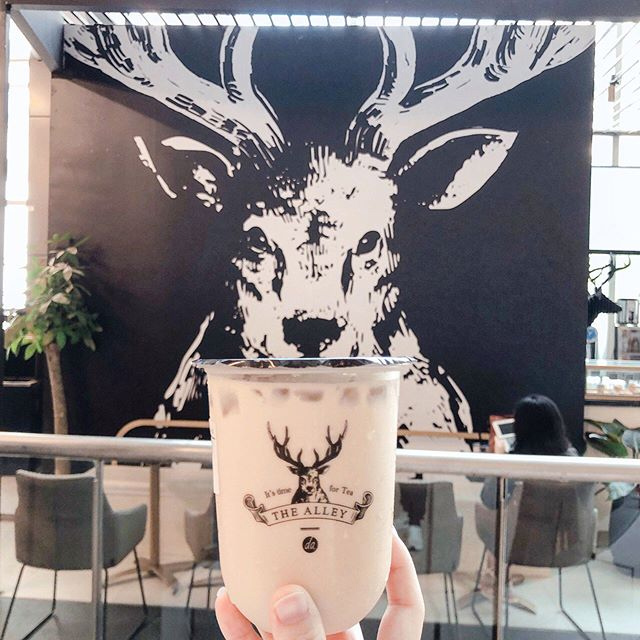 Image credit: @taypengeats
Although they're still pretty new to the Singaporean bubble tea scene, The Alley Luxe has been quickly expanding since their first stall opening in Jewel Changi. This time, to celebrate the launch of their new Tea Latte Series, the premium bubble tea brand will be introducing a 1-for-1 deal. 
The new series contains three new flavours. There's the rich and sweet Royal No. 9 Tea Latte, full-bodied Assam Black Tea Latte, and the fragrant Earl Grey Tea Latte. The Alley brews them with their house-made fresh cream, along with the tea base. These decadent cups of sweetness will be available on 8 November 2019, which is exactly when the promotion begins!
Both the Cineleisure and Tampines 1 branches will be offering the promotion from 8 November to 10 November, and 15 November to 17 November 2019. For two weekends, head on down with a friend to get a free cup! This will only be limited to the first 100 customers in line.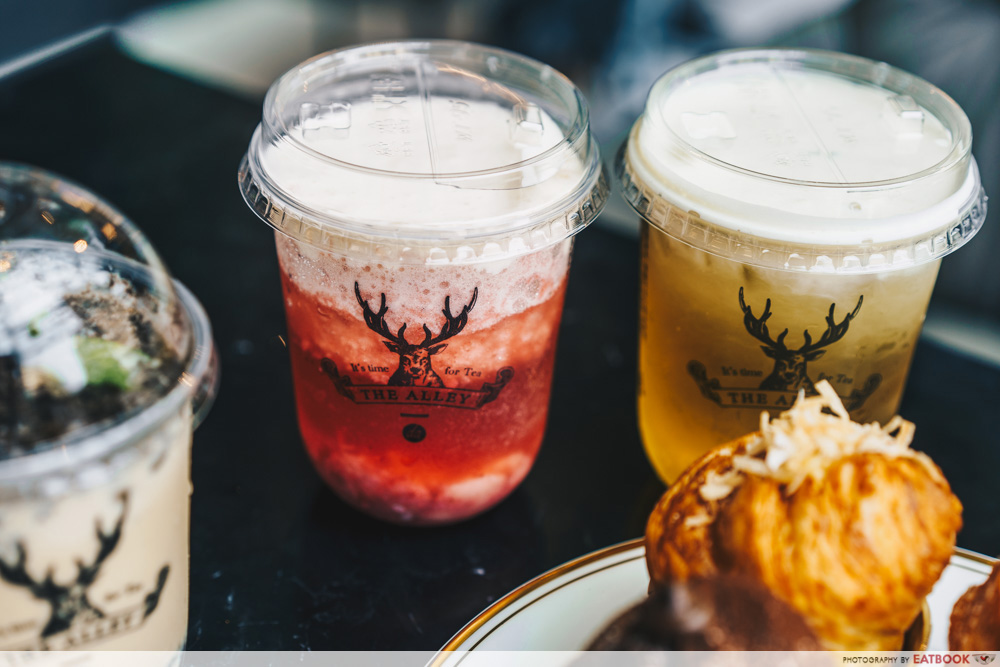 If you're not into the creamy tea lattes, you can settle for one of their other options. However, do note that these are not included in the 1-for-1 deal. The Snow Strawberry Lulu ($6.30) is sweet and vibrant, with the tart taste of strawberries. It's part of the Lulu Fresh Fruit Series, introduced back in May along with their Cineleisure outlet.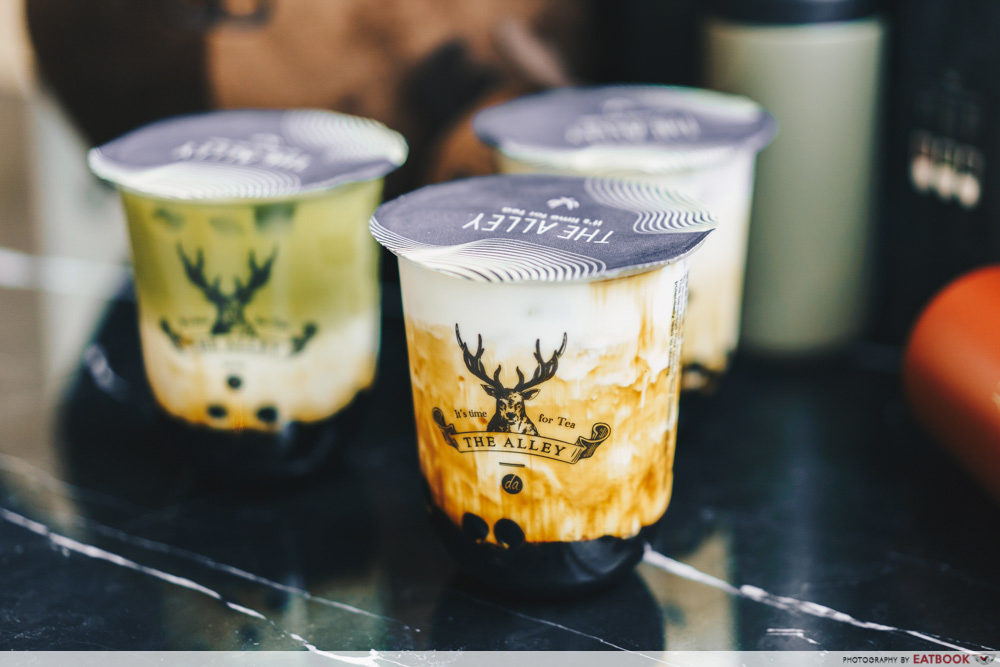 Ever-reliable is their signature item: the Brown Sugar Deerioca Fresh Milk ($5.30). Unlike other stores, The Alley brew their own pearls! The little "Deerioca" spheres are cooked in brown sugar and carefully measured out before being poured into the fresh milk and warm syrup.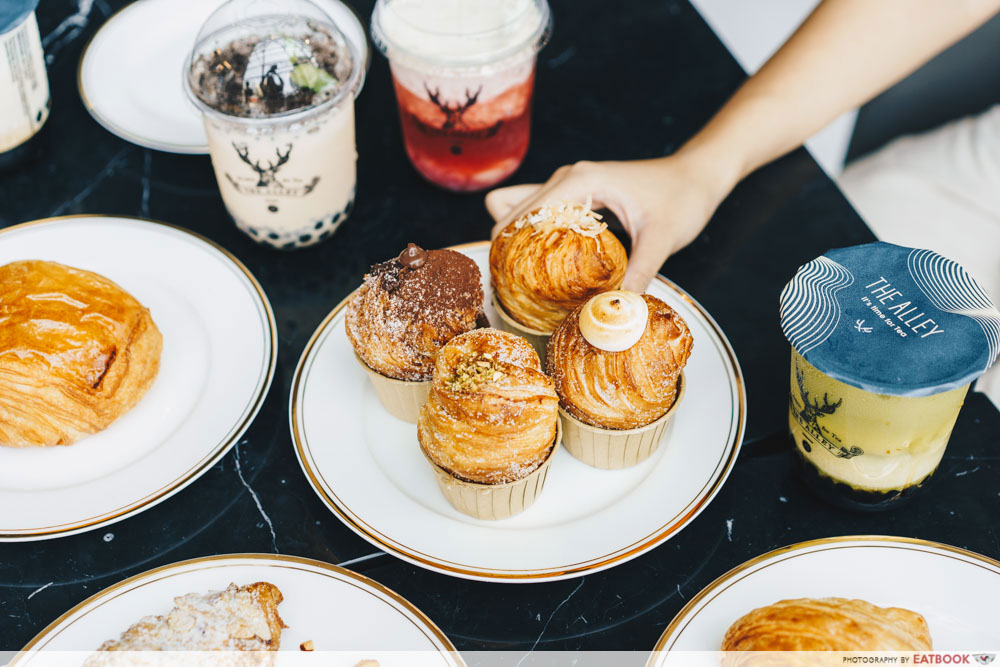 The Alley Luxe serves up crispy pastries and snacks to go with their tea. Try out their Cruffins, flaky little crossbreeds of muffins and croissants. They come in Kaya ($5), Salted Caramel ($5.80), Chocolate ($5), and Lemon Curd ($5) flavours.
If you really, really can't get enough of bubble tea, check out the Bubble Tea Exhibition that just opened this month! You've got till the end of the year to get your fix of bubble tea treats from it.
Check out our guide on everything at The Alley Luxe to see what strikes your fancy!