---
Food at The Seletar Mall
---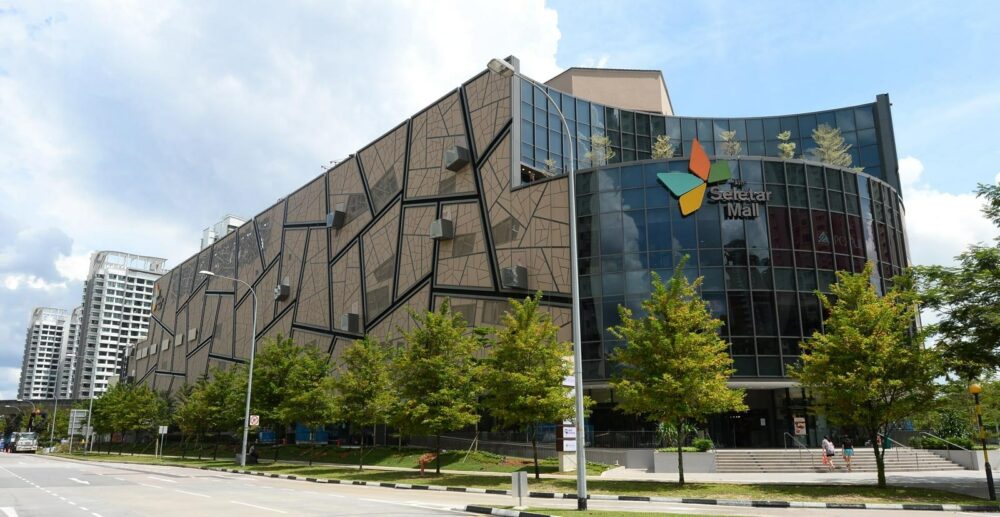 Image credit: The Seletar Mall
Located next to Fernvale LRT Station is The Seletar Mall, a family-friendly mall in Singapore's North-East that's home to over 130 brands. From shopping and dining, to countless options for entertainment, there's something for everyone! If you can't decide where to go for your next meal here, read on for a handy guide to 10 eateries in The Seletar Mall, including options for Wagyu yakiniku, chilli crab pizza, and more!
You can redeem rewards alongside your meals too! The Seletar Mall has just launched S3 Rewards, a programme which entitles you to member-exclusive promotions and privileges when you dine at these restaurants.
---
1. Texas Chicken
---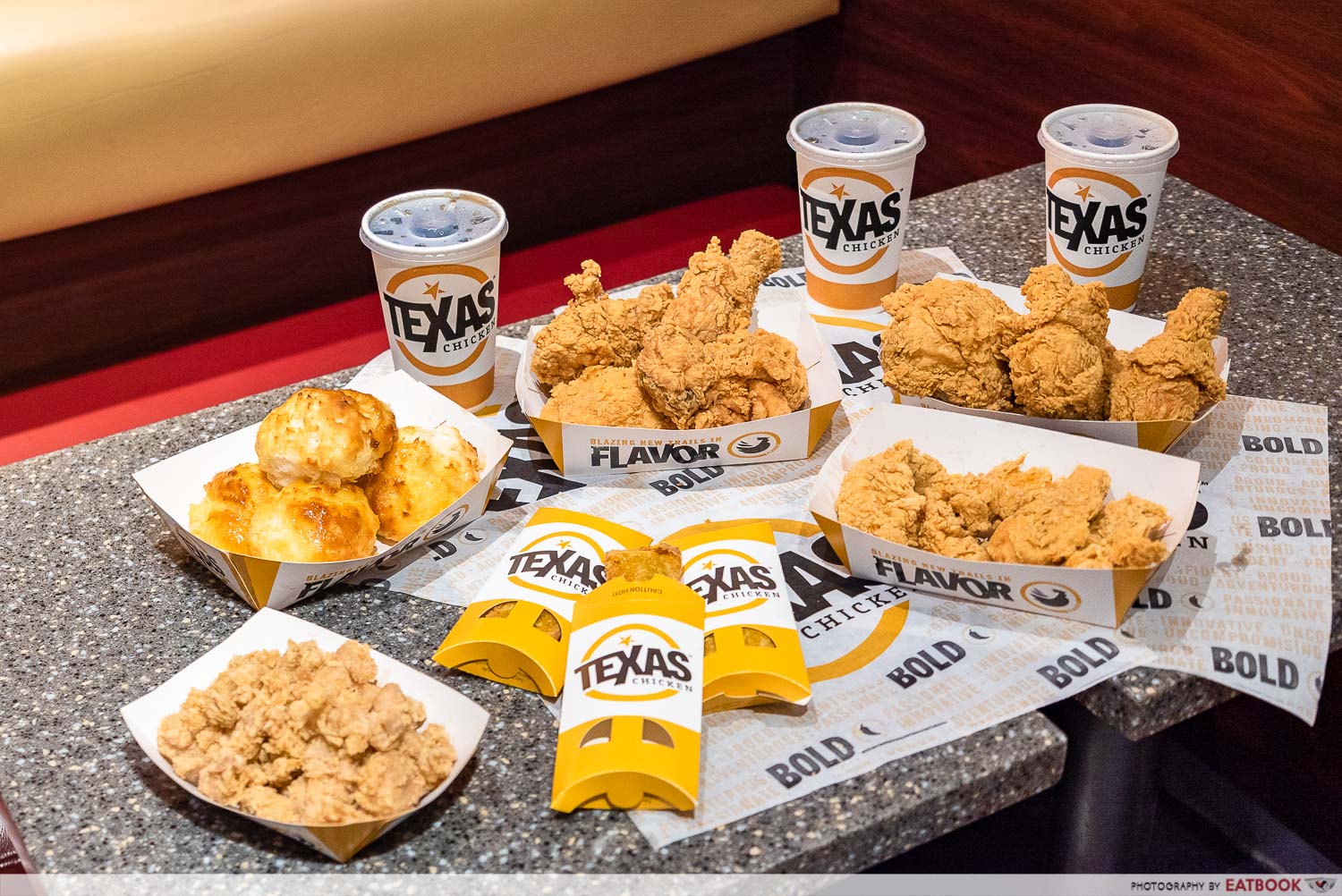 It's hard to say no to fried chicken, especially when it comes from Texas Chicken, who've been perfecting their recipe since 1952. Their halal-certified fried chicken is prepared in small batches throughout the day, so you'll get really good chicken all day, every day.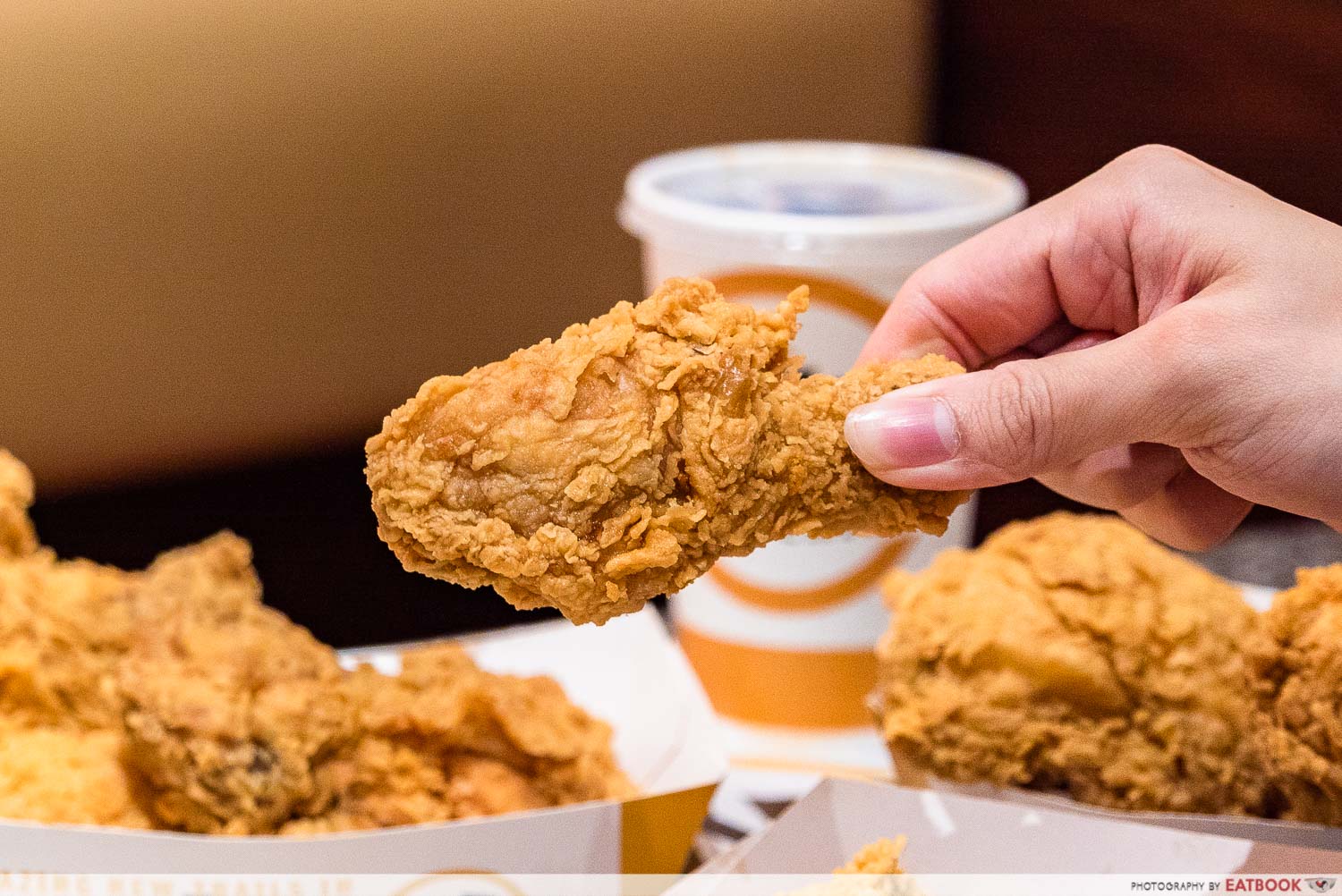 For starters, the Popcorn Chicken ($4.70) is a handy snack for when the munchies hit. If you're here with your family, consider the 8pc Chicken Family set (with Honey Butter Biscuit). Priced from $35, you'll get their seriously crisp fried chicken pieces, with the crumbly sweet-savoury biscuits on the side, and drinks to boot. For a sweet end, the Apple Pie ($1.80) is a classic, comforting dessert to finish your meal here with. 
Unit number: #B1-06/07
Opening hours: Daily 8am to 10pm
Tel: 6341 6580
Website
---
2. Lao Huo Tang
---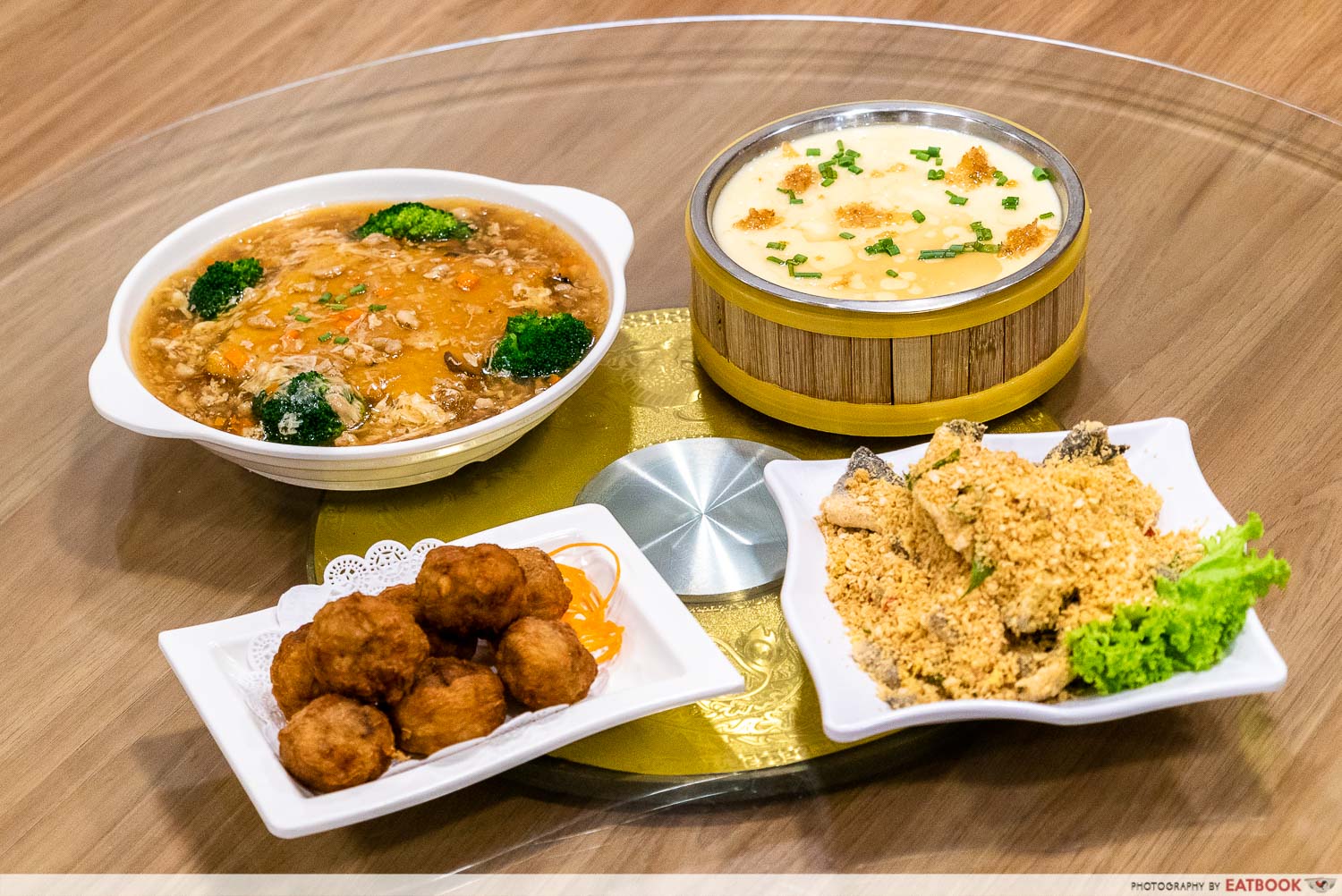 Previously a small food stall, Lao Huo Tang has grown into a popular food chain today, with 10 outlets islandwide. The traditional Chinese soup specialist prides itself on serving nourishing, low-sodium broths, and has expanded its menu to provide a complete dining experience for diners.
The Handmade Crispy Tofu With Minced Meat ($14.80++) is food for the soul, where silken fried beancurd comes topped with a savoury egg drop gravy and greens. The Steamed Omega 3 Egg ($9.80++) is simple, yet no less satisfying. On the other end of things is Crispy Cereal Fish Skin ($11.80++), where they combine two local favourites to seriously addictive ends.
Unit number: #B1-28/29
Opening hours: Daily 11am to 9pm
Tel: 6904 9472
Website
---
3. Gochi-So Shokudo
---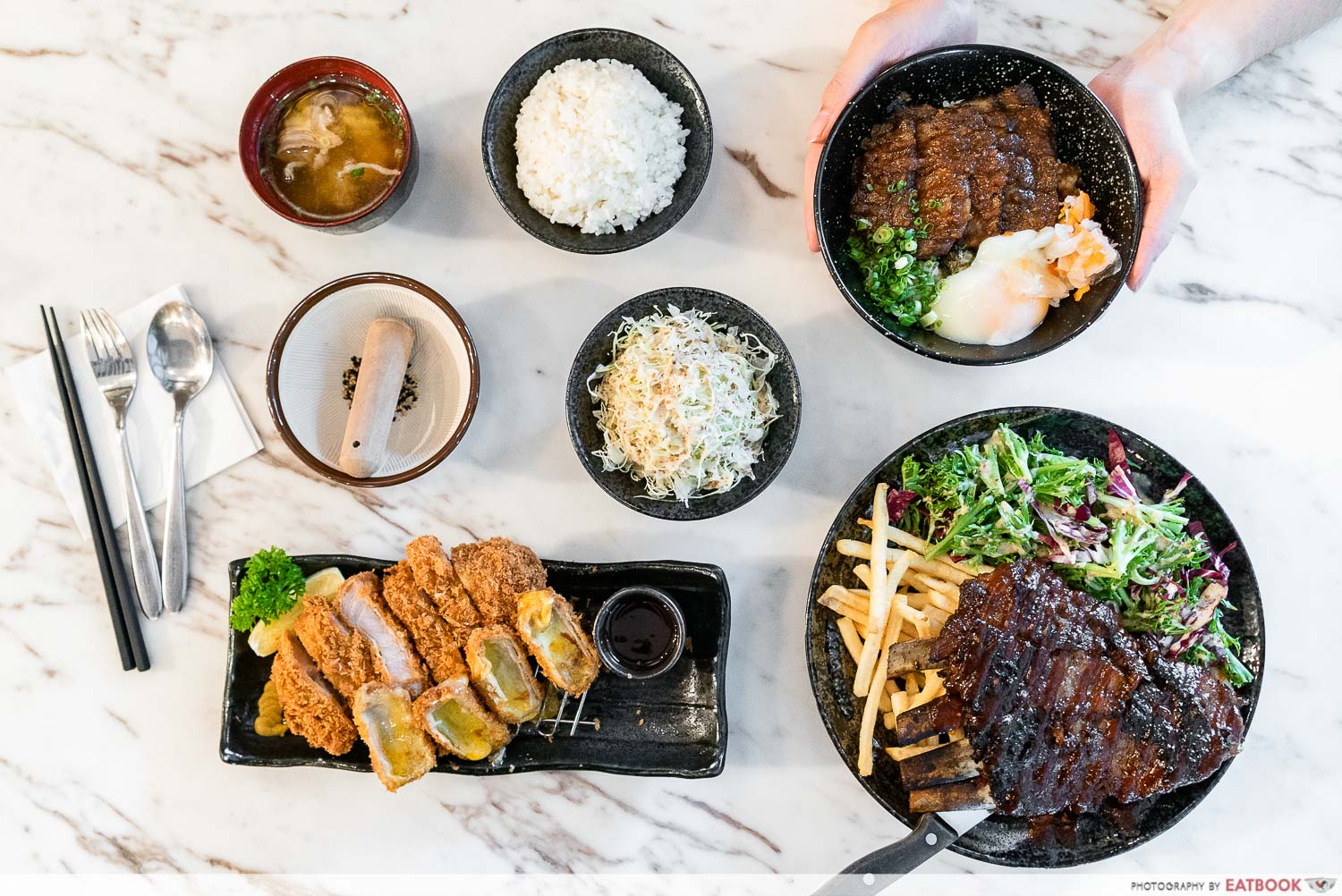 Enjoy casual Japanese dining at Gochi-So Shokudo's The Seletar Mall outlet with Iberico pork specially imported from Spain. If you've never been here before, consider starting out with their Iberico Pork Jowl Don ($13.80++), where slices of the premium pork are grilled to perfection, laid on a bowl of plain rice, and served with a creamy onsen egg.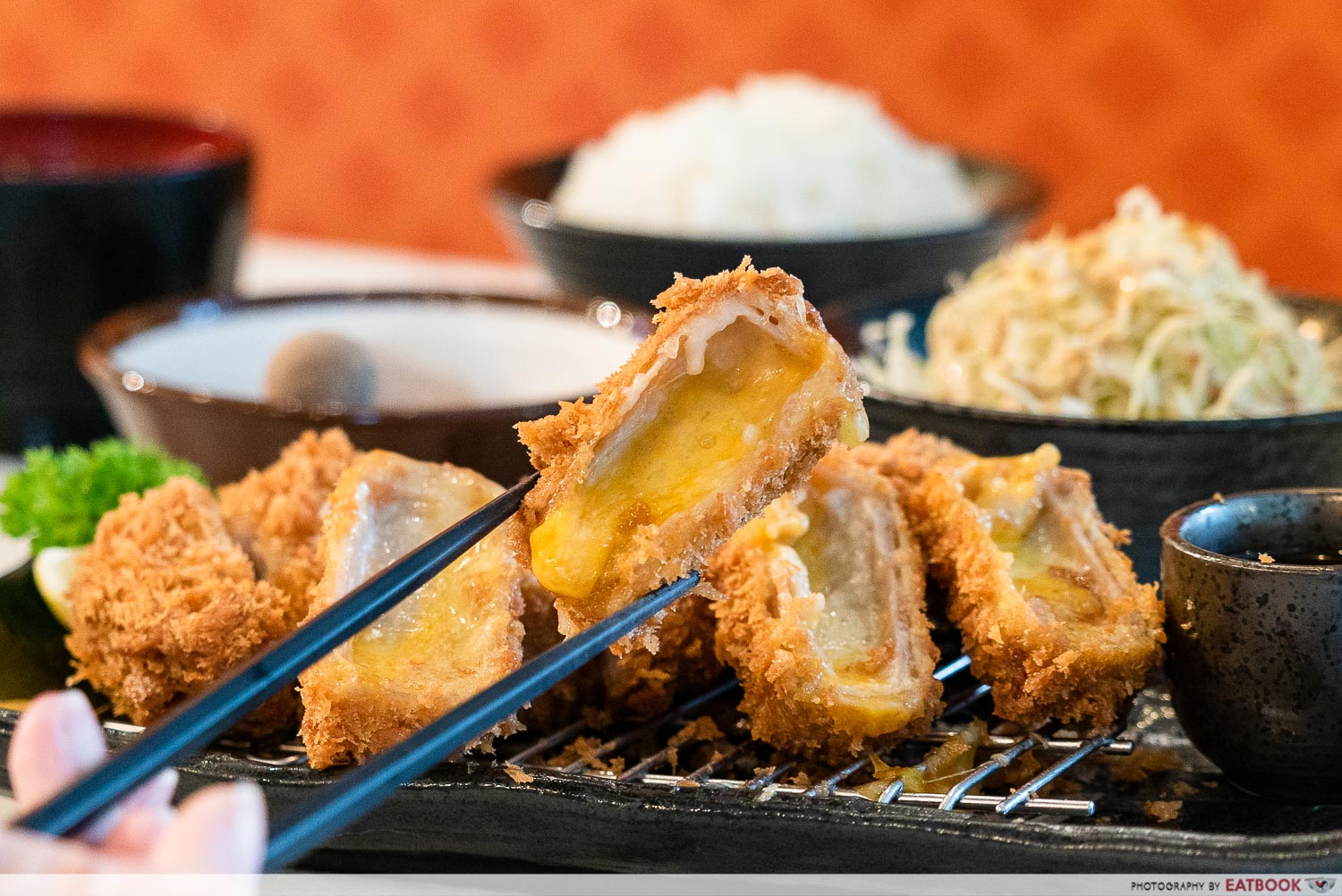 Get an a la carte Cheese Katsu ($6.00++) on the side as well, which is filled with a molten cheese centre, encased in a crunchy panko coating. You could also try the Tonkatsu Bellota Loin ($17.80++), where one of the best cuts of the prized, acorn-fed pig is deep-fried to pink perfection. For a more Western-style meal, go for Spare Ribs (Steak), priced at $20.80++, where grilled ribs come alongside a fresh salad.
Unit number: #01-34/36
Opening hours: Daily 11:30am to 9pm
Tel: 6246 7933
Website
---
4. Song Fa Bak Kut Teh
---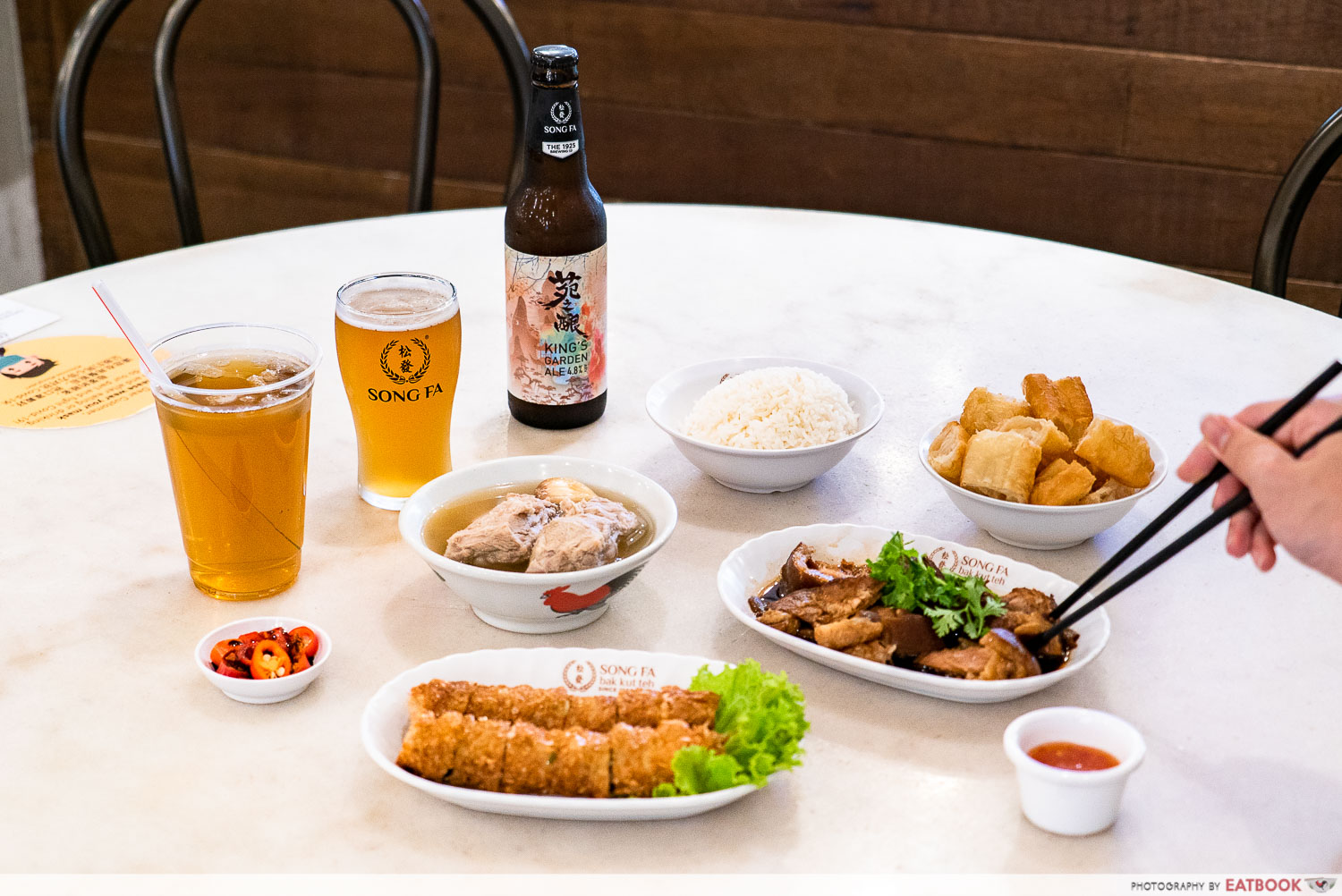 Song Fa Bak Kut Teh has come a long way since their push cart days on Johor Road. They've been making BKT since 1969, and have been awarded the Michelin Bib Gourmand five times over. Their trademark clear, pepper broth is the result of hours of long, slow simmering, which you can enjoy with various cuts of pork and innards, and even fish.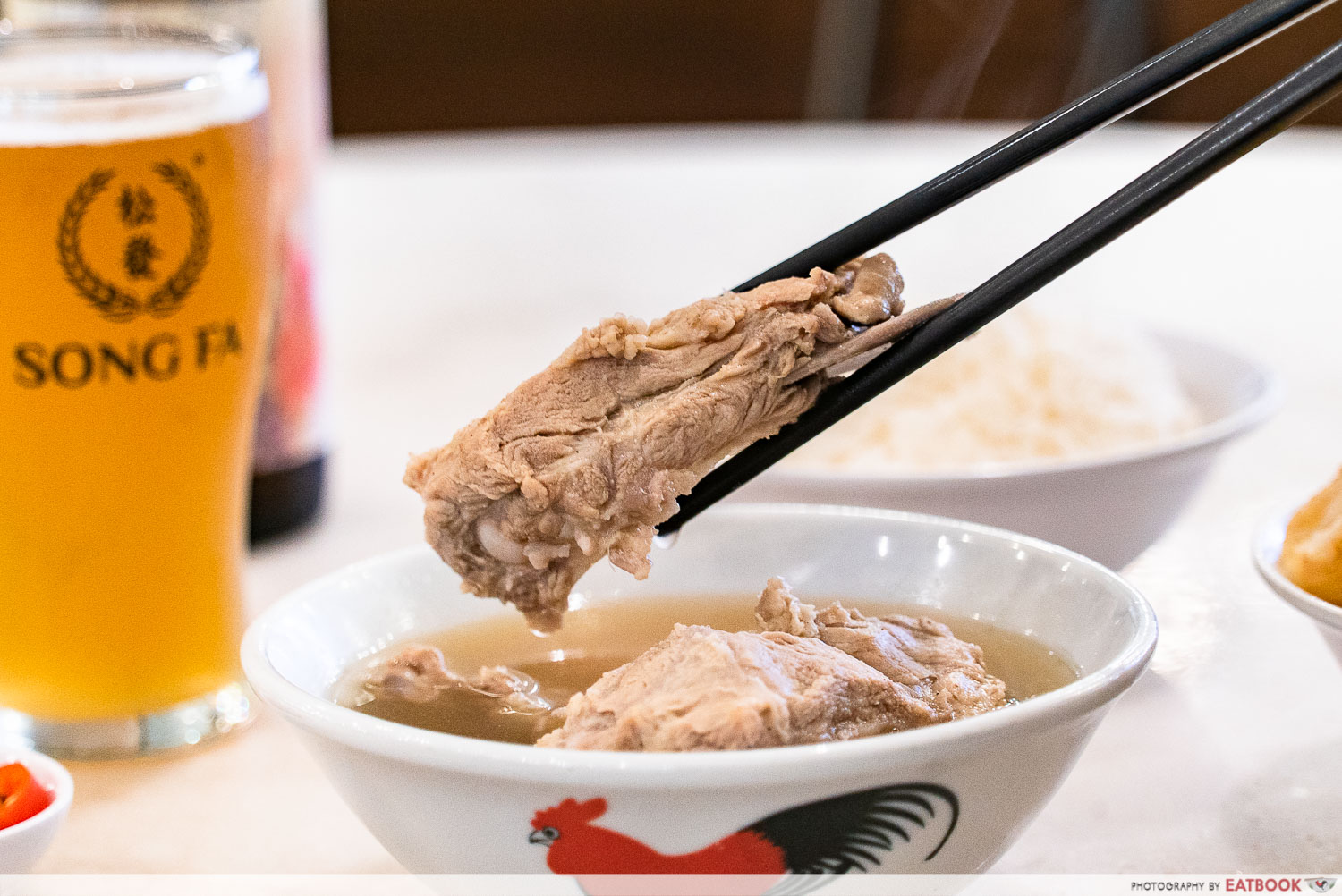 The Pork Ribs Soup ($8.10++/$10.30++) is the most popular item on the menu. If you're looking for something other than BKT, give the meltingly tender Braised Pig's Trotters ($7.90++) a try. If you're not looking for a full meal, Song Fa now has beer and small bites too! Order a Homemade Ngoh Hiang ($8.50++) to accompany 苑之酿 King's Garden Ale ($6.90++), a tea beer that they've created in collaboration with local craft beer brewery, The 1925 Brewing Co.
Unit number: #01-39/40/41
Opening hours: Mon-Thur 11am to 9pm, Fri-Sat 11am to 9:30pm, Sun 10:30am to 9pm
Tel: 6702 7688
Website
---
5. Yakiniku-GO
---
With grilled meats starting from just $2.50++, Yakiniku-GO is a wallet-friendly addition to the collection of eateries at The Seletar Mall. They only opened early this year, offering a smokeless, tabletop grill experience that won't break the bank. Go for the Yakiniku-GO Set (from $16.80++), which comes with 100g of beef short plate, beef tongue, and your choice of a half, or full ribeye steak. Alternatively, the Value Treat ($19.80++) gets you a whopping 300g of meat, including Nakaochi Karubi, AKA rib finger━one of the most popular yakiniku cuts.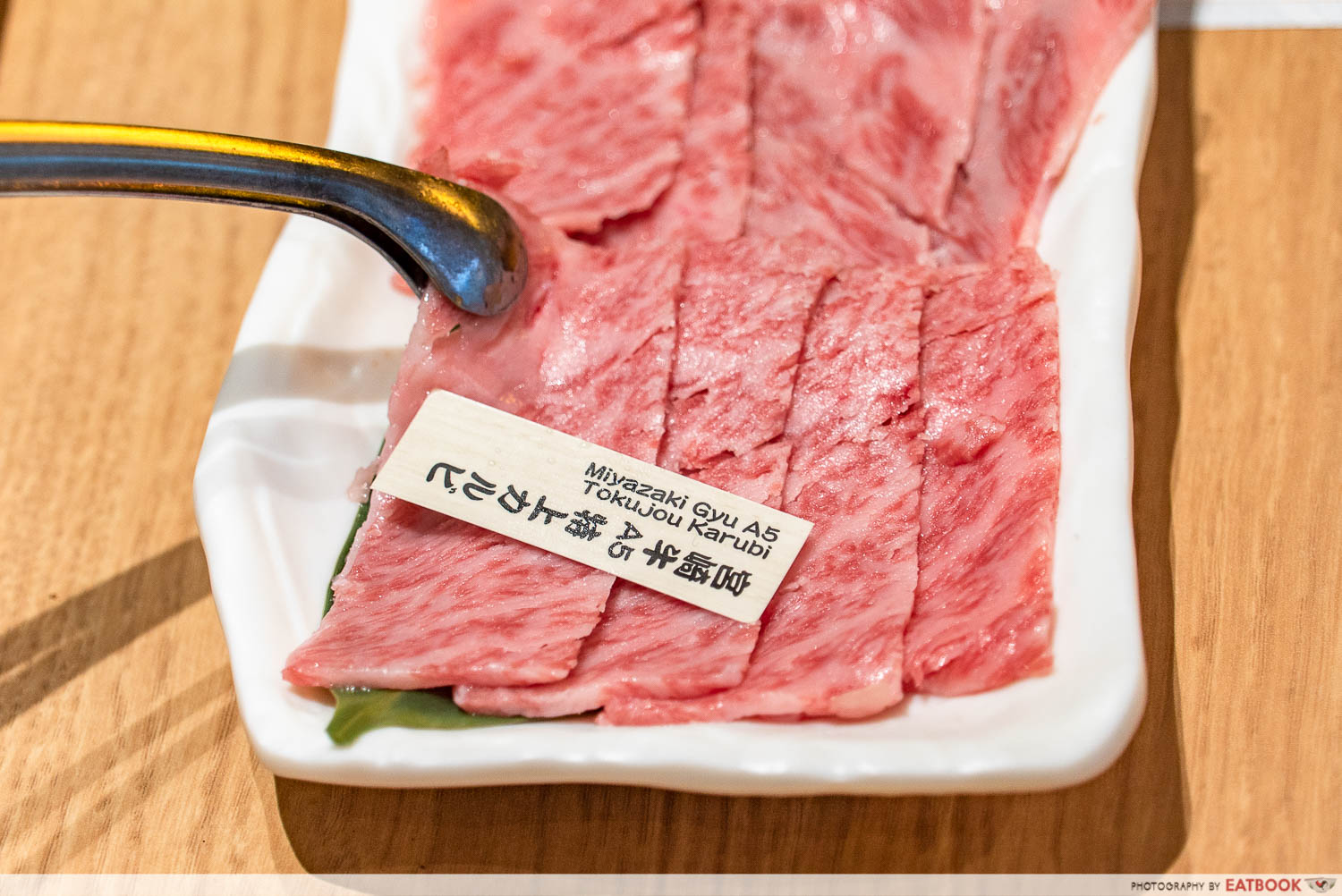 They've also recently introduced higher-end meats, which you can get a taste of at this outlet too! The Wagyu A5 Miyazaki Set ($32.80++) is a tasting platter of the extra-marbled beef, while the Manzoku Platter ($18.80++) comes with six cuts of beef, chicken, and lamb, along with zucchini and Japanese yam, so you get a bit of everything.
Unit number: #01-49/50/51/52/53
Opening hours: Daily 11am to 10pm
Tel: 6242 5939
Website
---
6. Din Tai Fung
---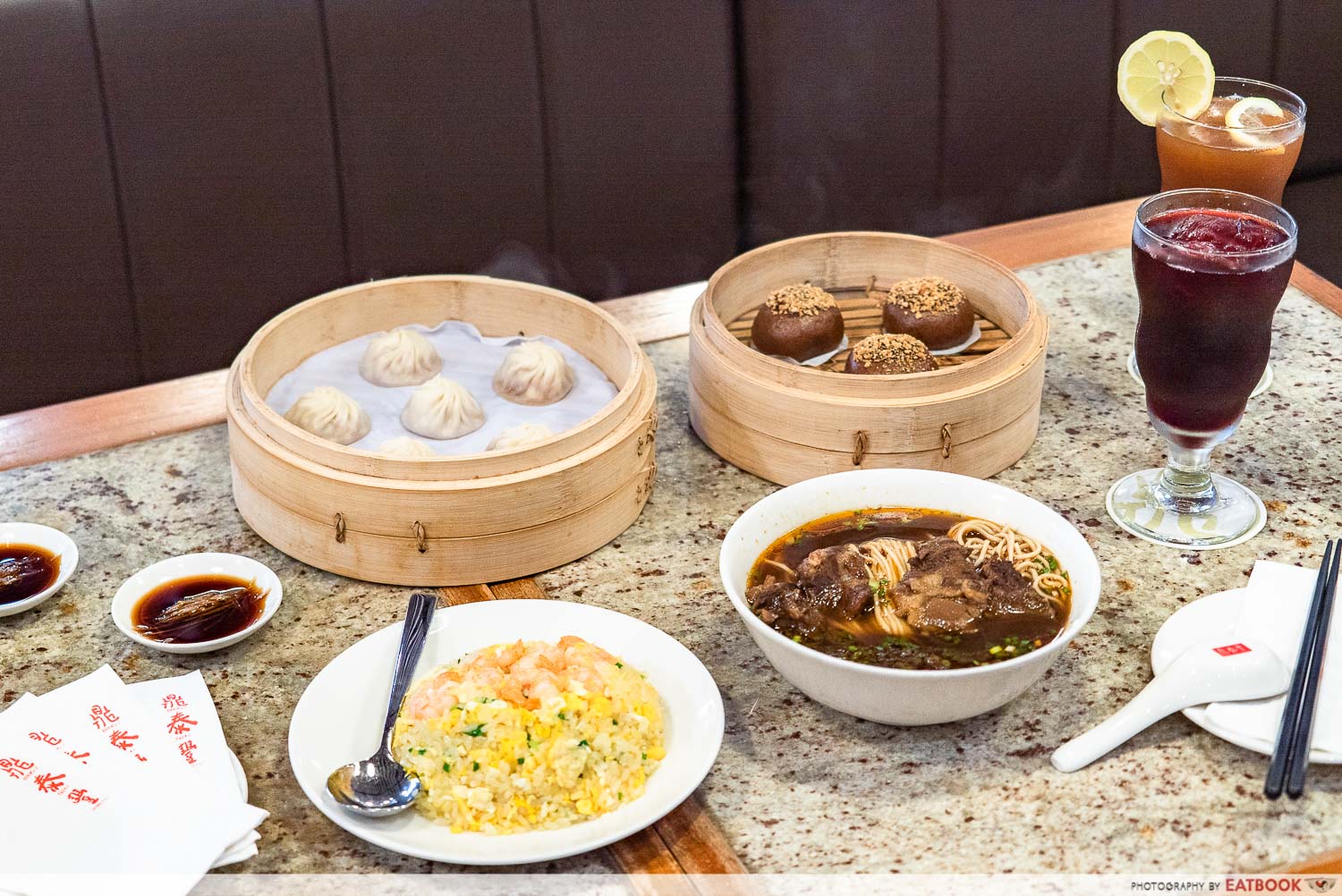 Almost everyone has been to Din Tai Fung at least once for their famed Steamed Pork Xiao Long Bao ($7.80++ for six). Each XLB is twisted to finish with 18 intricate folds, encasing meat filling with a moreish broth. Other signature dishes here include the Special Braised Beef Noodle Soup with Beef ($13++), where al dente la mian sits in a rich, bodied beef soup with fall-apart beef, and beef tendons.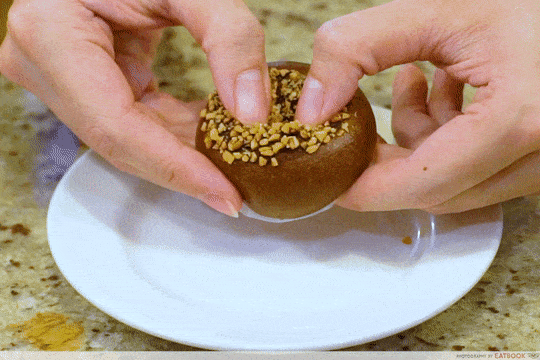 The latest addition to the menu at Din Tai Fung is the limited-edition Steamed Chocolate Nutty Ginger Lava Bun ($6++ for three), where each gingery chocolate lava bun is topped with chopped peanuts for textural contrast. Enjoy it after the classic Fried Rice with Shrimps & Eggs ($13+), which needs no further introduction, and drinks such as Earl Grey Lemon Tea ($4.80++), and the tangy Roselle Drink ($4.80++).
Unit number: #02-07/10
Opening hours: Sun-Thur 11:30am to 9pm, Fri 11:30am to 9:30pm, Sat 11am to 9:30pm
Tel: 6341 6566
Website
---
7. Singapura Heritage
---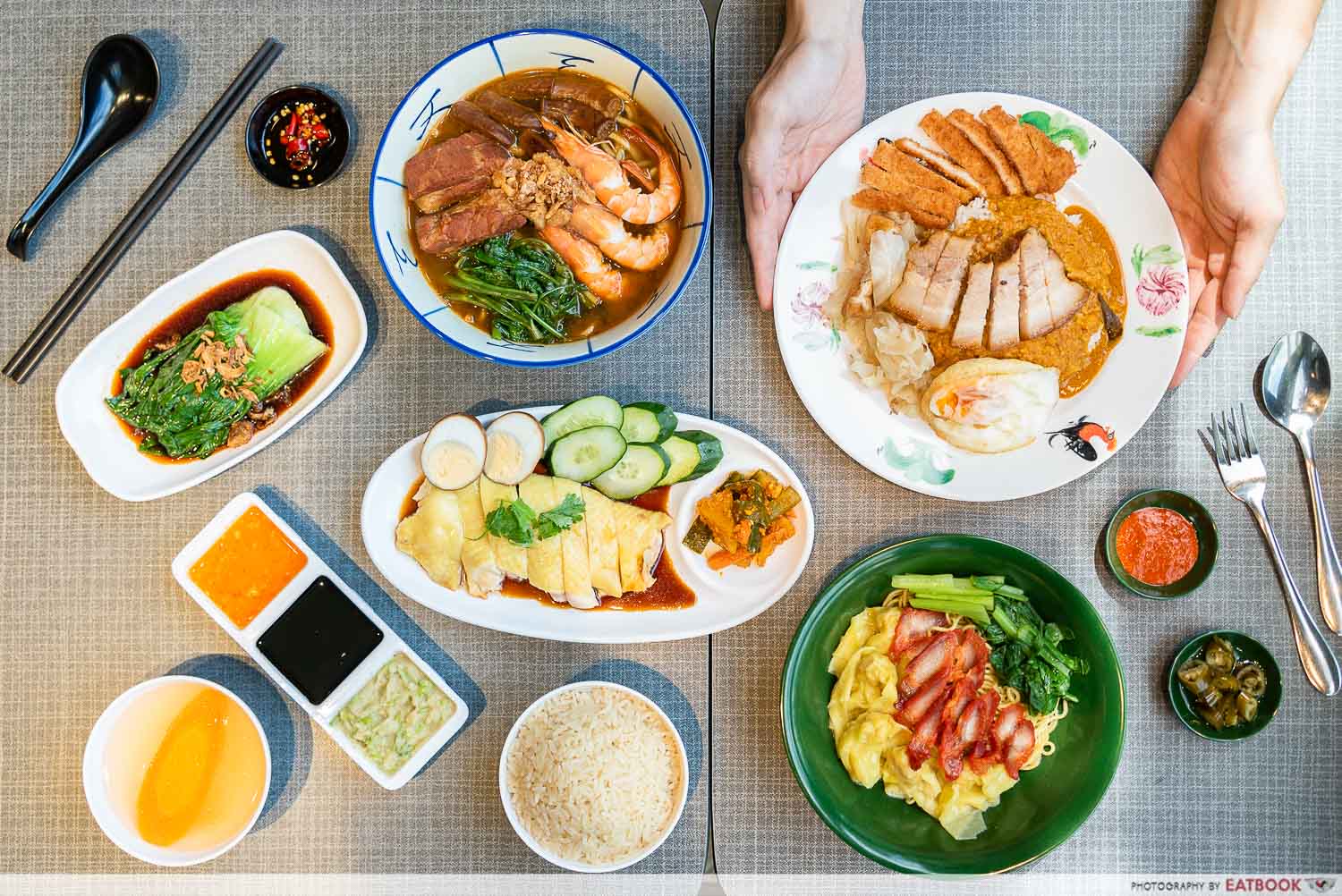 Singapura Heritage is not your typical food court, because it's a collation of famed hawker stalls so you can enjoy your favourite brand-name hawkers in a single seating. Some of these include Zhen Jie Prawn Noodle, Eng's Wantan Noodles, and Heng Heng Curry Rice!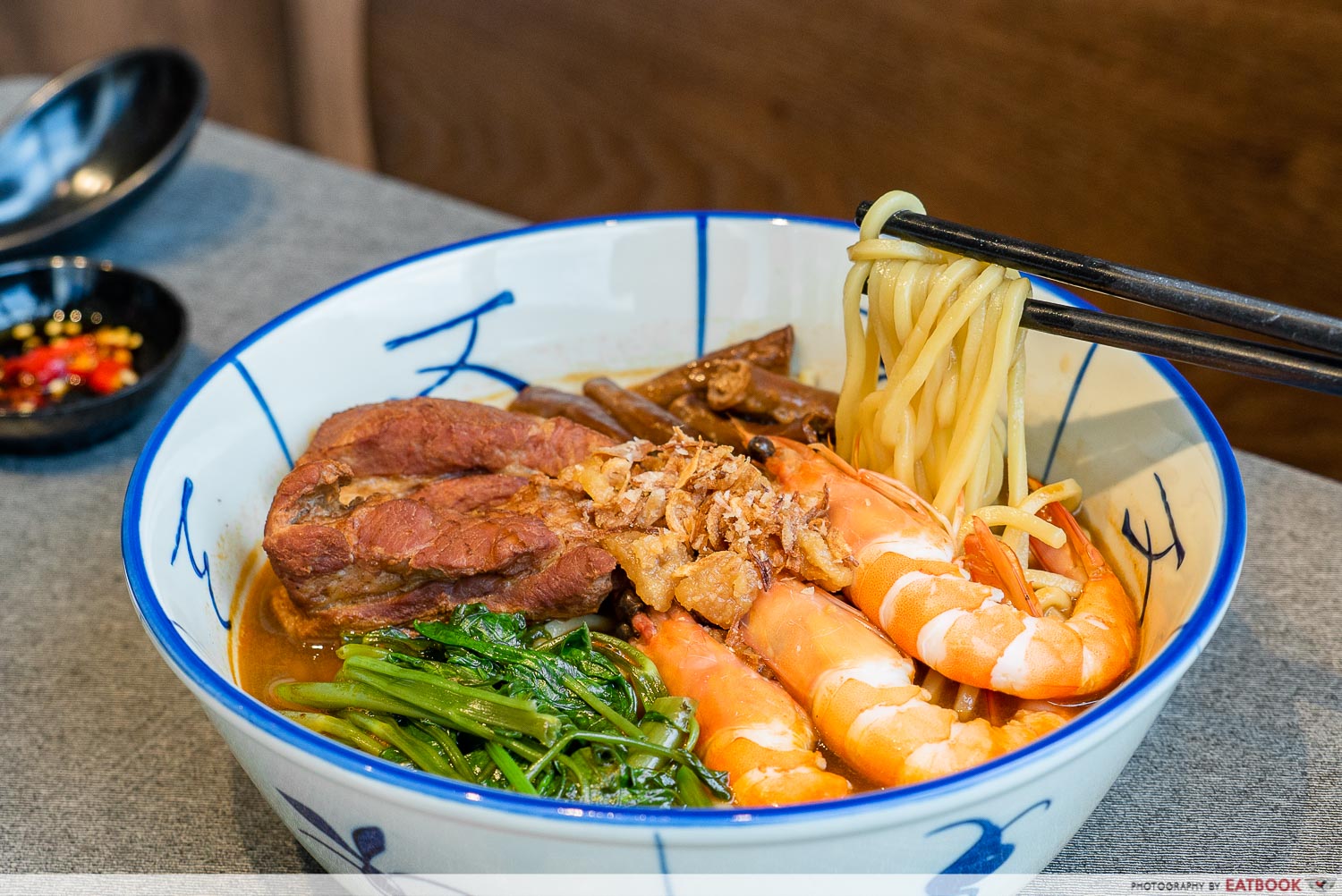 Other than Zhen Jie Pork Rib Prawn Noodle, which rings in at $11.80 for a big bowl with succulent, deshelled prawns, or Eng's Wantan Noodle ($5.80), you can also enjoy the Kampong Chicken Rice Set ($8.80), where the leaner kampong chicken offers a firmer bite and more intense flavours than your regular chicken. Do note that this dish will only be available from mid-December. At Heng Heng Curry Rice, a $7.30 plate gets you braised pork belly, fried chicken cutlet, and an egg, doused in their signature curry.
Unit number: #03-10/11/12
Opening hours: Daily 10am to 9:30pm
Website
---
8. Ramen Hitoyoshi
---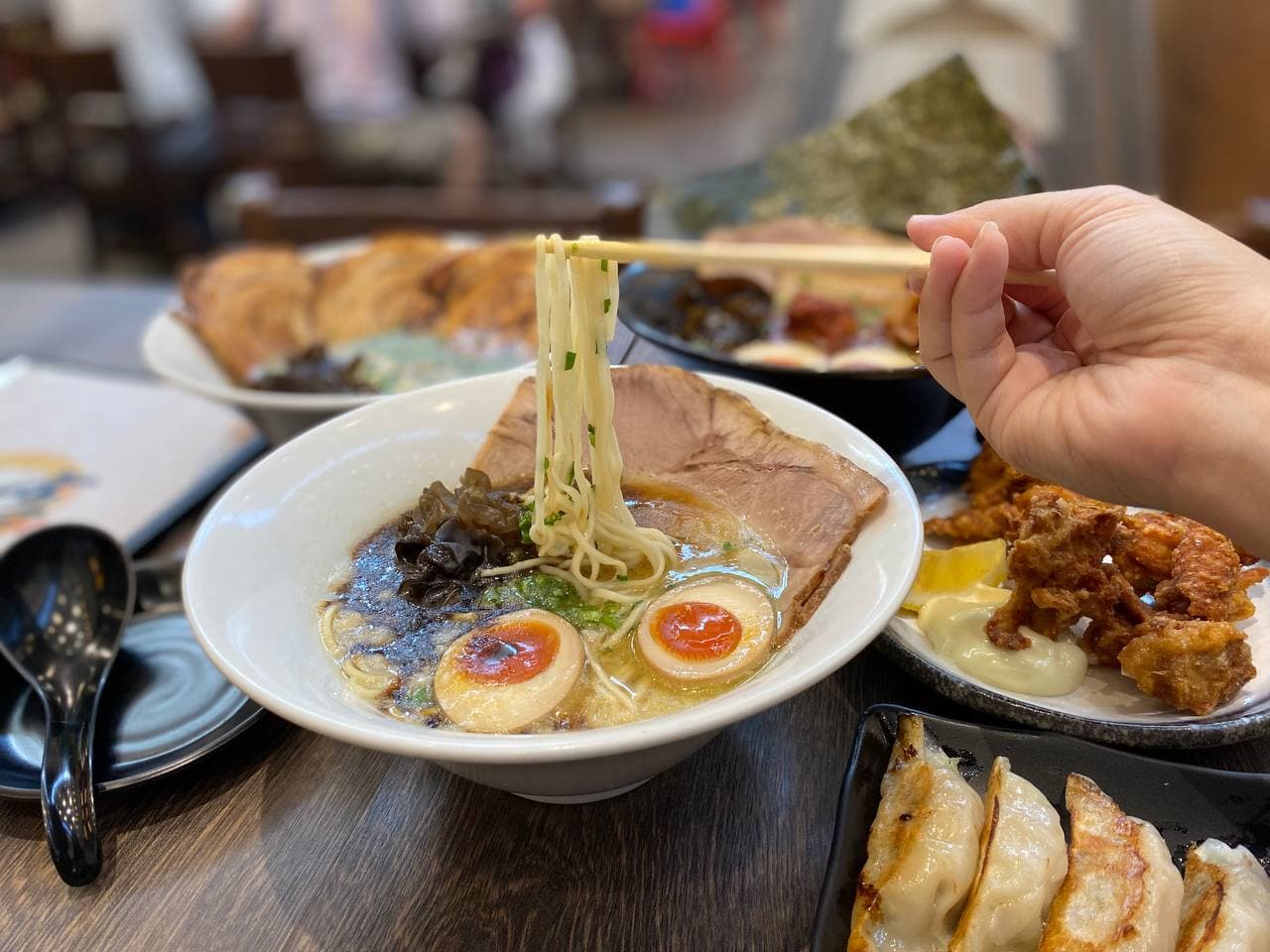 Image credit: Ramen Hitoyoshi
If you didn't know, Ramen Hitoyoshi is a venture by two local chefs, one of whom used to work with a famous ramen chain. They're known for their tonkotsu broth, which is simmered for more than eight hours, and chilled overnight to enhance its flavours.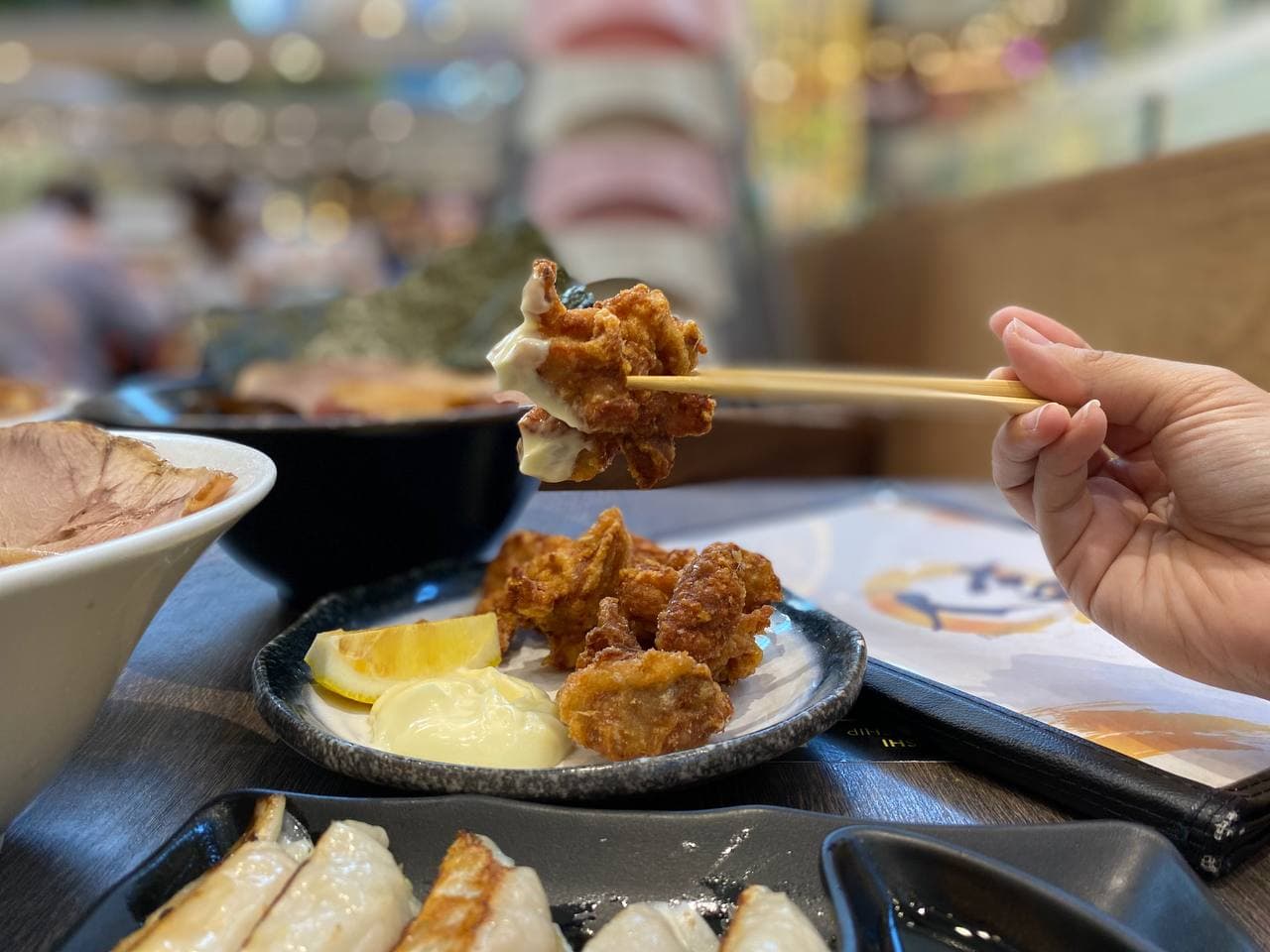 Image credit: Ramen Hitoyoshi
The Original Tonkotsu Ramen with Special Chashu ($16.90++) stars this luscious broth, and is especially comforting in our recent sweater weather. The Garlic Tonkotsu Ramen With Ajitamago ($14.90++) zhngs it up with the addition of the strong-tasting herb, which you can enjoy with 5pcs Pork Gyoza ($5.90++) or 5pcs Chicken Karaage ($6.90++) as side dishes!
Of course, if you love spice, there's Spicy Tonkotsu Ramen with All Toppings ($16.90++) to fire up your taste buds, and a flavourful ajitama egg to tie it all together. 
Unit number: #02-K6
Opening hours: Mon-Fri 11:30am to 9:30pm, Sat-Sun 11am to 9:45pm
Tel: 6282 7868
Website
---
9. O'Coffee Club
---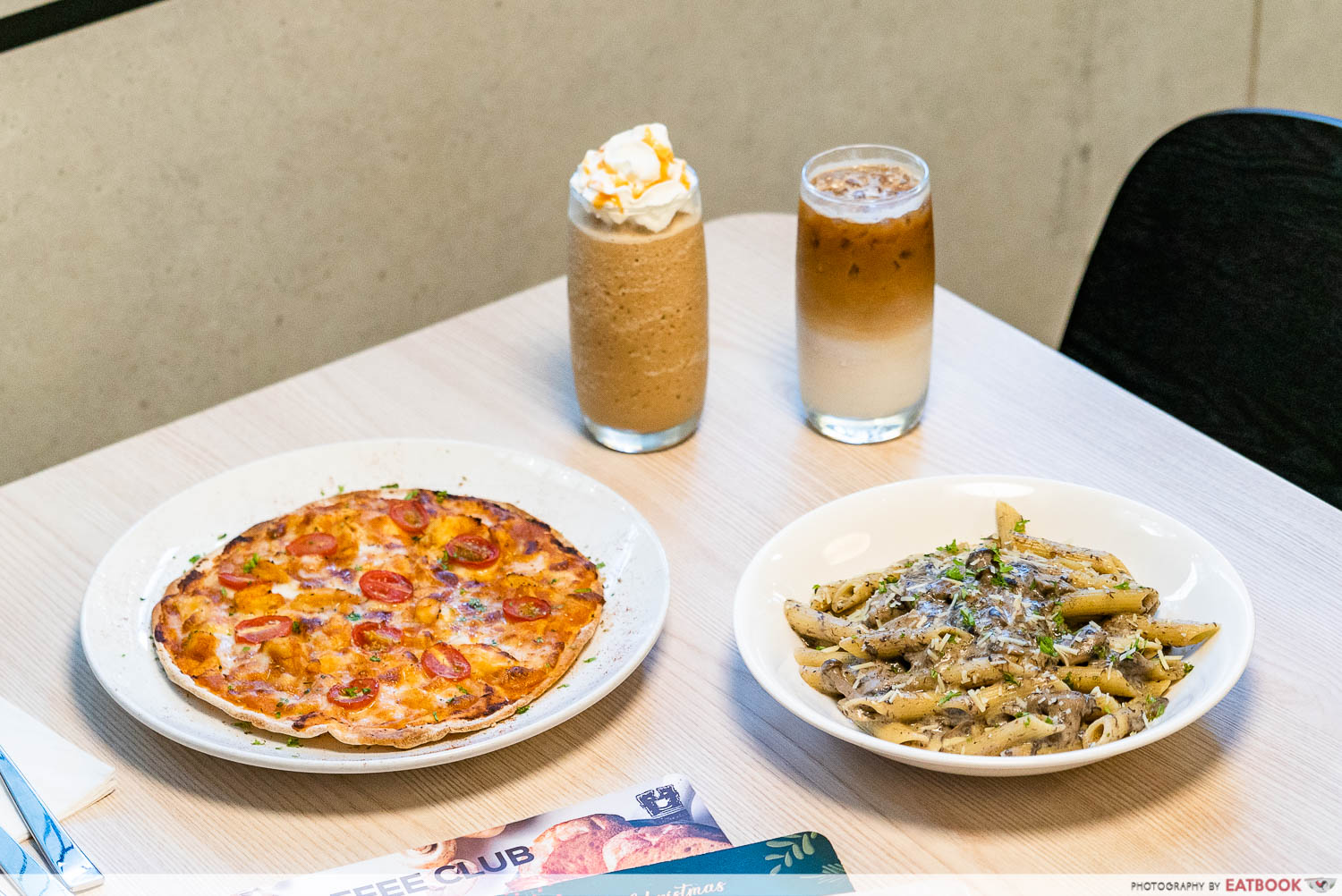 The pioneer of local cafe chains, O'Coffee Club celebrates 30 years this year since they started their first-ever cafe in Holland Village. Lots of work goes into each of the drinks they've curated for their menu, and every store features hand brew bars that spotlight various methods of coffee-brewing, alongside a selection of comforting fare. These include Truffle Cream Mushroom Pasta ($16.90++), an all-time favourite, and Chilli Crab Pizza ($16.90++), which marries the classic Italian pie with a local classic.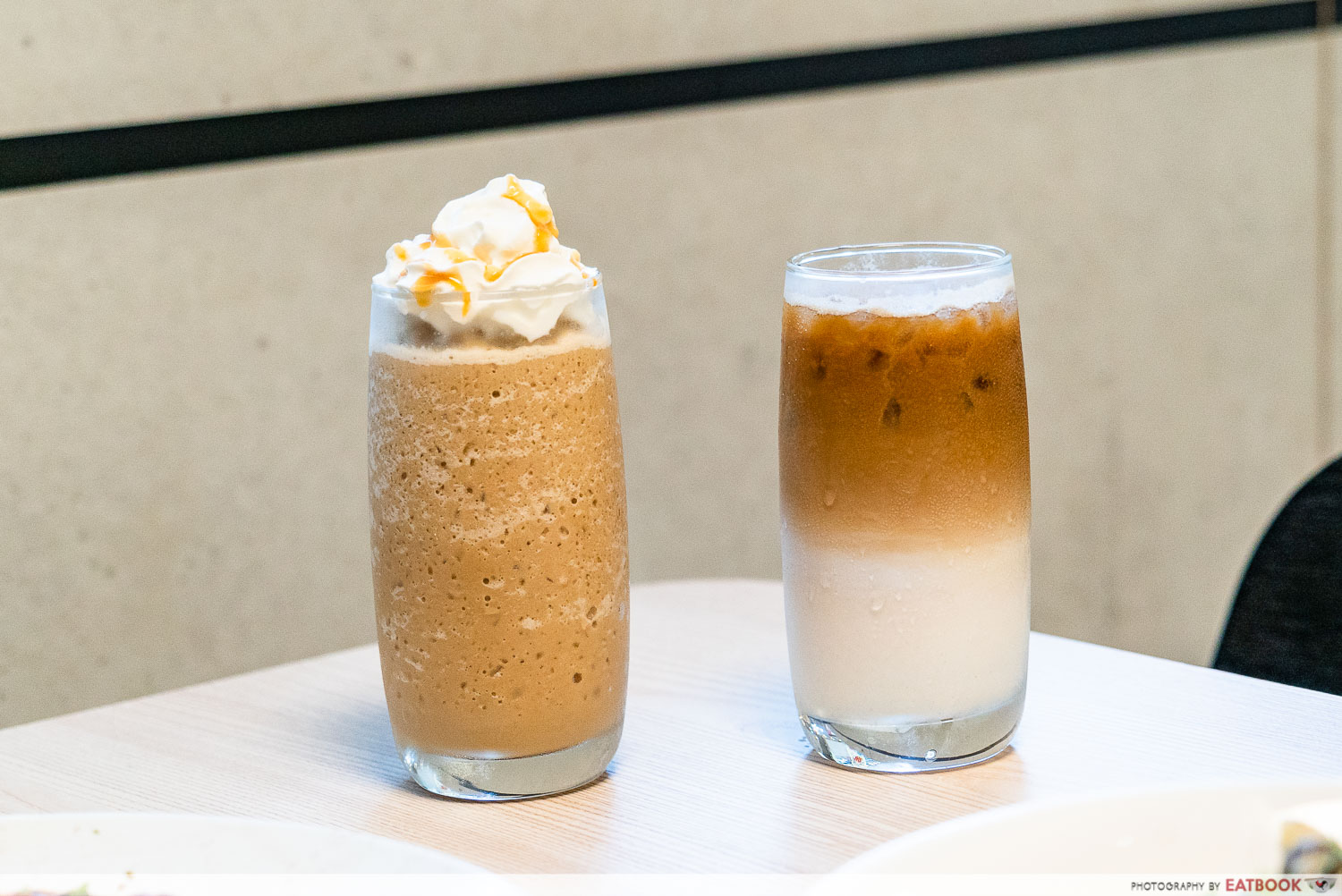 On the drinks front, there's Caramel Latte Blend ($7.90++), an ice-blended latte topped with whipped cream and drizzles of caramel syrup. For a less complicated drink, the Iced Latte ($6.90++) is an IG-worthy option that's served with two distinct layers of coffee and milk.
Unit number: #02-K7
Opening hours: Mon-Fri 10am to 9:30pm, Sat-Sun 8:30am to 9:30pm
Tel: 6702 4210
Website
---
10. Haidilao Hot Pot
---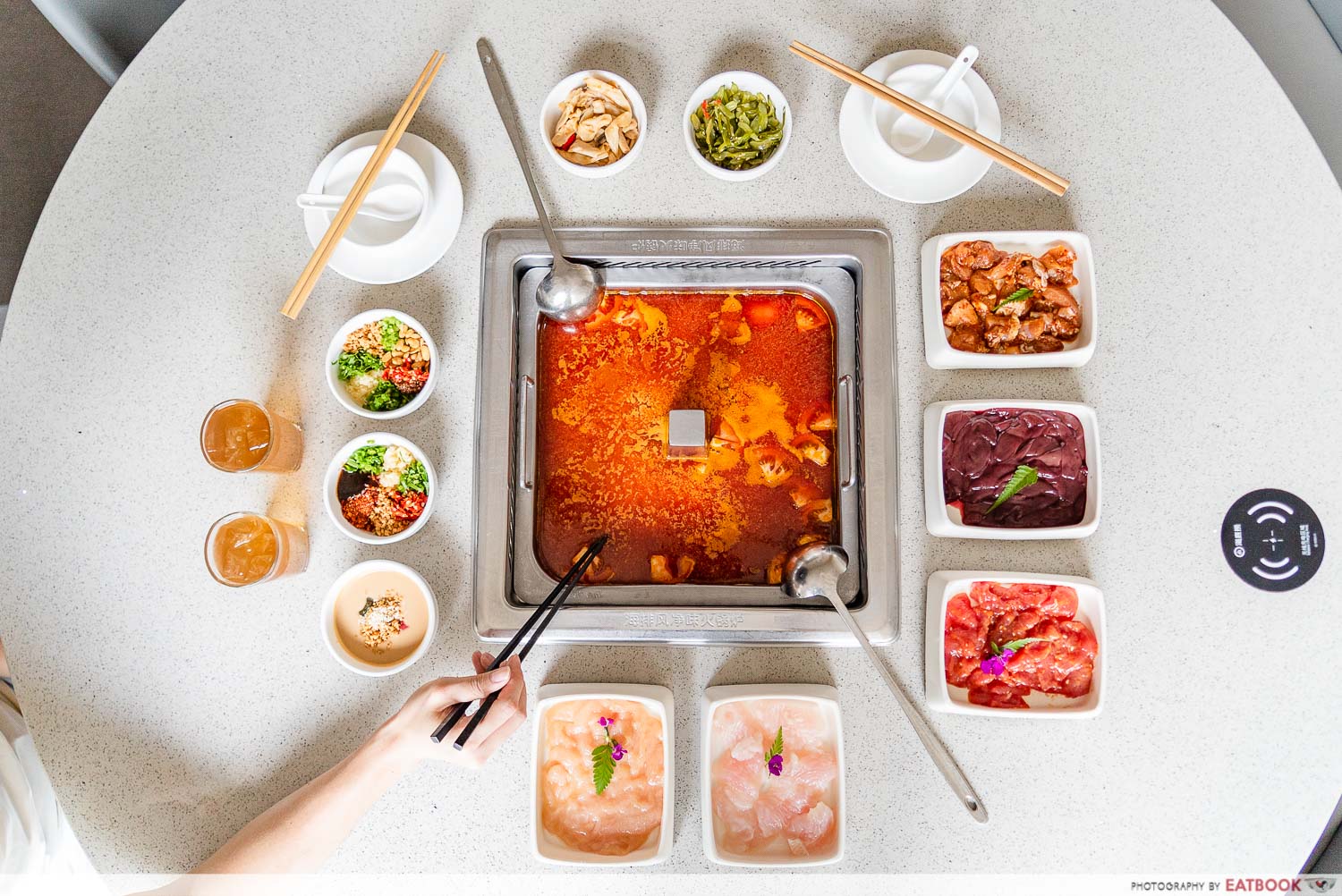 With almost 20 outlets in Singapore offering hotpot almost around the clock, it's safe to say that Haidilao ranks up there as one of our nation's favourite restaurants. Their Tomato Soup Hot Pot (from $14++) is so well-loved, it's even available as a premix in supermarkets━although fans will tell you it tastes better when you dine in. No HDL experience is complete without the myriad condiments ($4++) you can get to go along with your hotpot.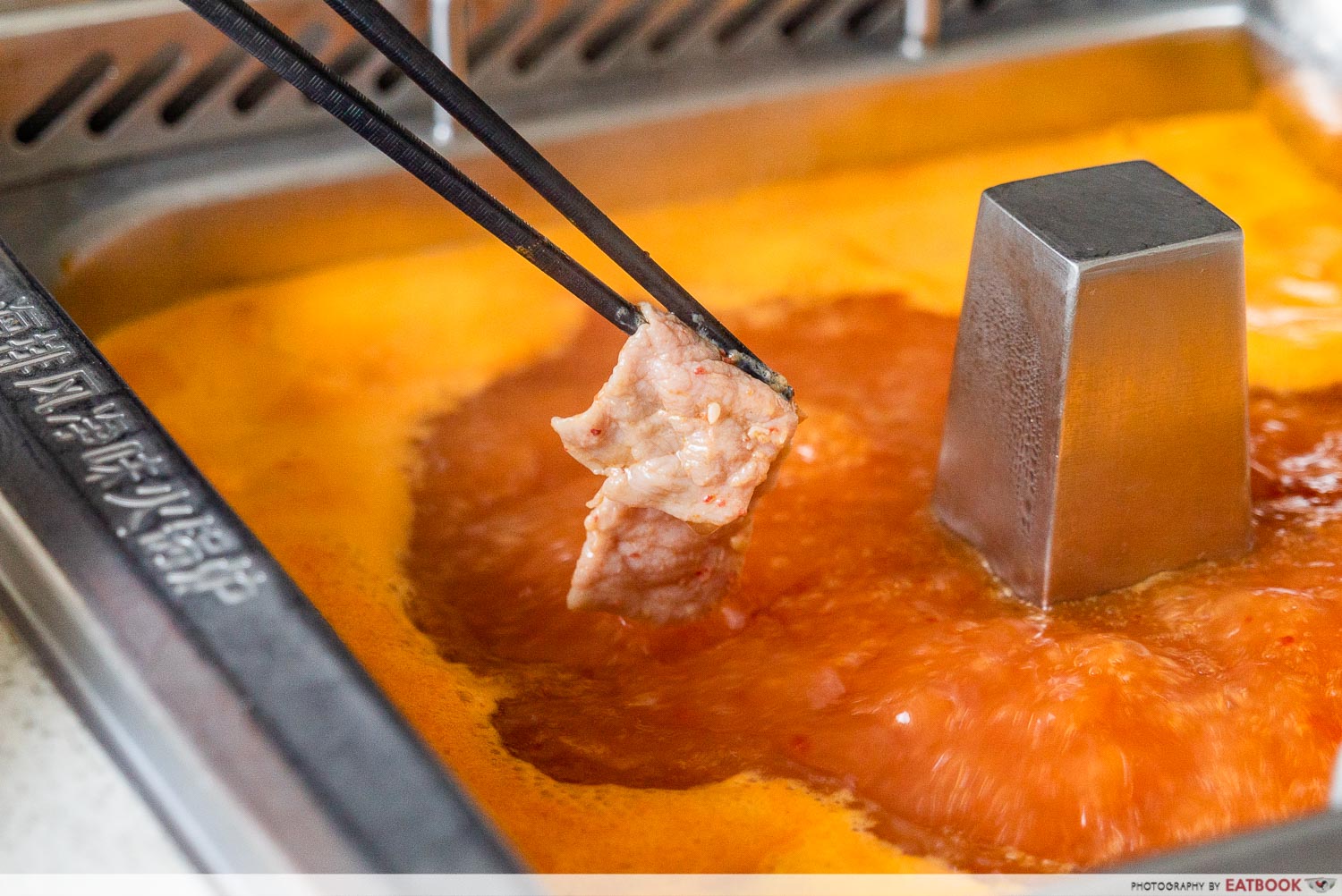 Everyone's got their own go-to dishes at hotpot, but you can't go wrong with Sliced Fish ($19.00++) and Haidilao-flavored Beef ($9++ for half portion), where you get lightly seasoned slices of beef to swish in the boiling broth. 
You can tell how fresh the ingredients are, especially with Pork Liver Slices ($5++ for half portion), where the slivers come perfectly dark red. For something different, try Chicken with Cumin ($6.50++ for half portion), for extra tasty bites.
Unit number: #03-36/37
Opening hours: Daily 10:30am to 6am
Tel: 6282 5505/6282 5506
Website
---
Where to eat at The Seletar Mall
---
There are so many tasty choices at The Seletar Mall that choosing what to eat is an entire project in itself. Make the most of your meals and dollars here when you join the S3 Rewards programme! Simply download the mobile app below and start earning rewards today. Get dibs on member-exclusive promotions, limited-time offers, and even birthday treats at participating stores when you sign up!
Address: 33 Sengkang West Avenue, Singapore 797653
Opening hours: Daily 10am to 10pm
Tel: 6341 6252
Website
Photos taken by John Lery Villanueva.
This post was brought to you by The Seletar Mall.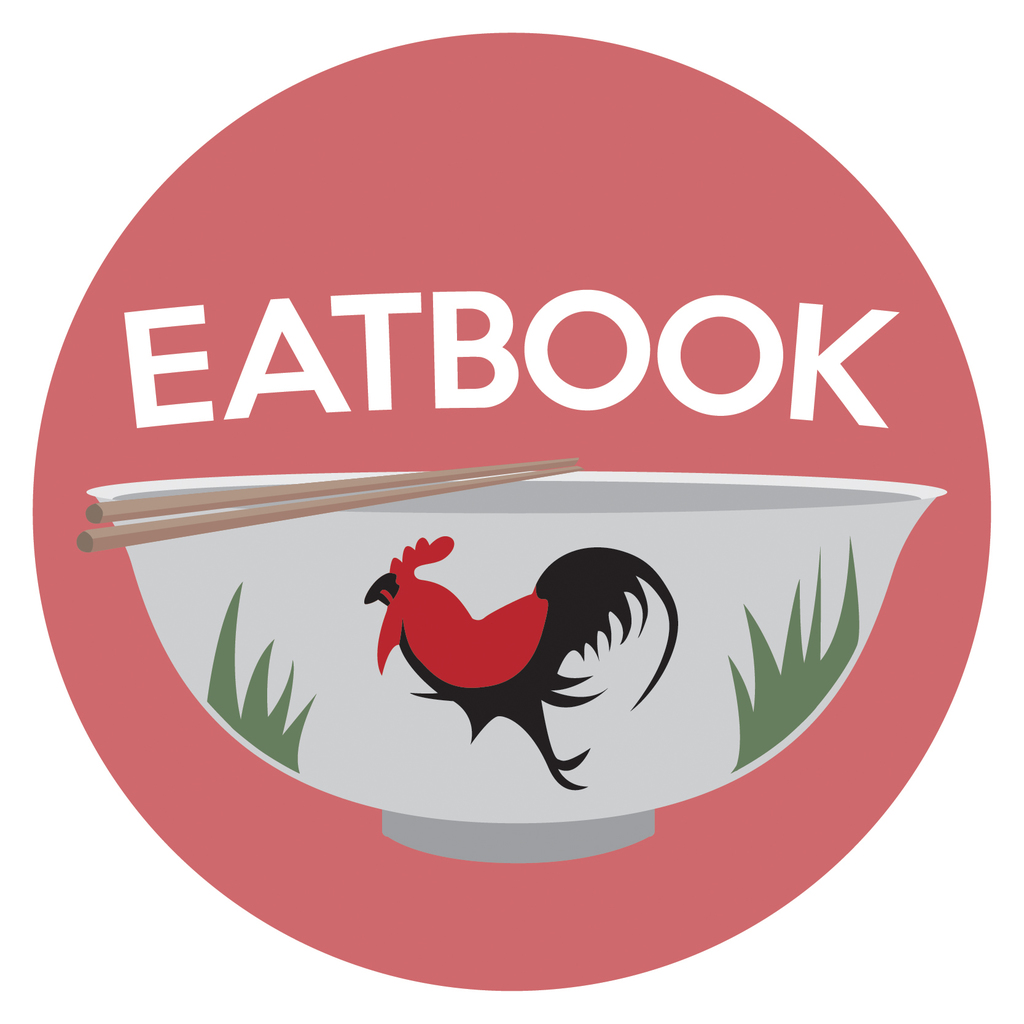 Drop us your email so you won't miss the latest news.