Live seafood BBQ buffet at The Three Peacocks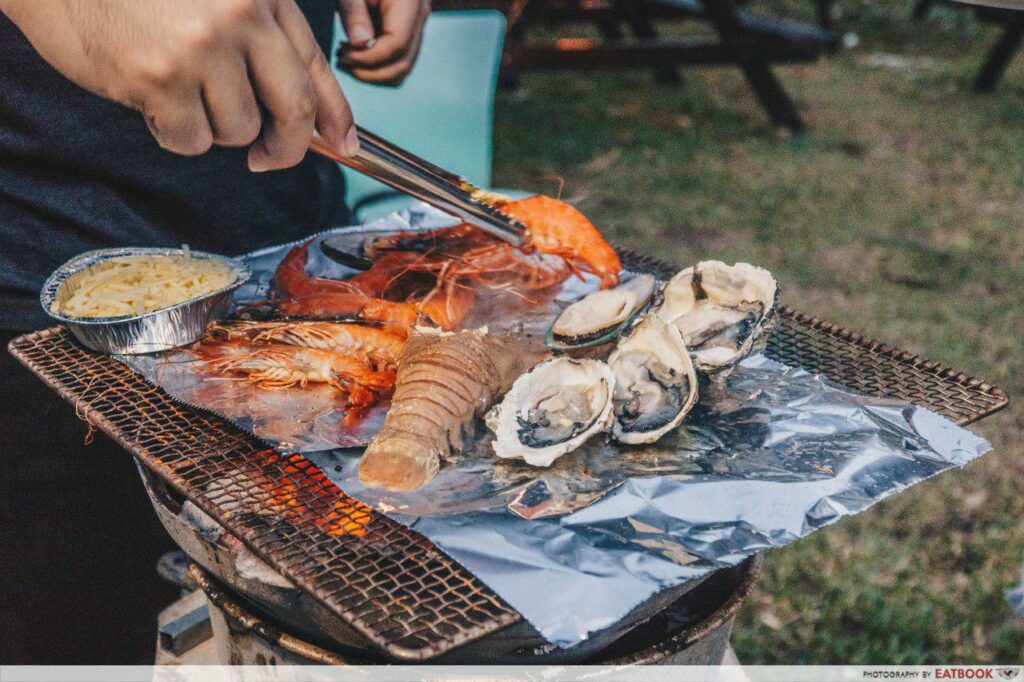 With a lack of nature trails in Singapore, The Southern Ridges has become a crowd-favourite. My boyfriend and I decided to join the #healthyliving trend by completing this 10km route. Stumbling upon The Three Peacocks was purely a coincidence; we were finishing up our hike when we heard Ed Sheeran's songs playing and decided to check it out. At the end of Port Road lies this hidden gem, offering live seafood and a beautiful view. While we were too tired to eat a buffet, I made it a point to return to this relatively unknown spot. And the opportunity arose when we were invited to drop by for a media tasting weeks later.
Food at The Three Peacocks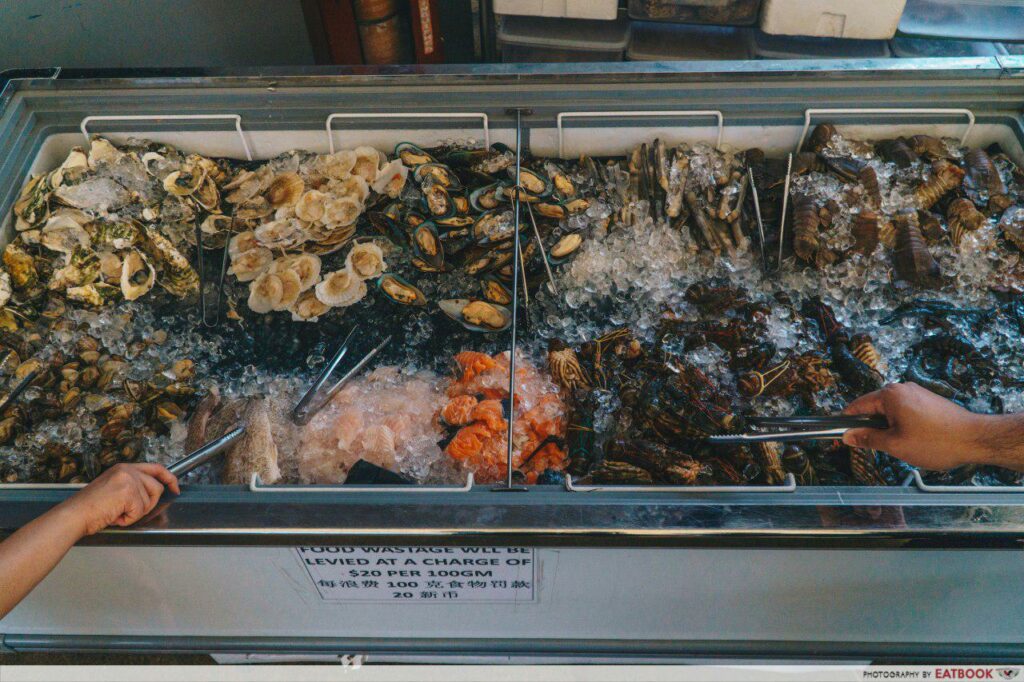 At $38+, this live seafood BBQ buffet offers a large selection of food I was so ready to try. As a small grill was set up beside my table by the servers, I made a dash for the food. My first stop was their seafood on ice. While many all-you-can-eat buffets offer dubious-looking seafood, it seemed to me that the crustaceans and fish – sitting on a bed of ice – remained fresh here.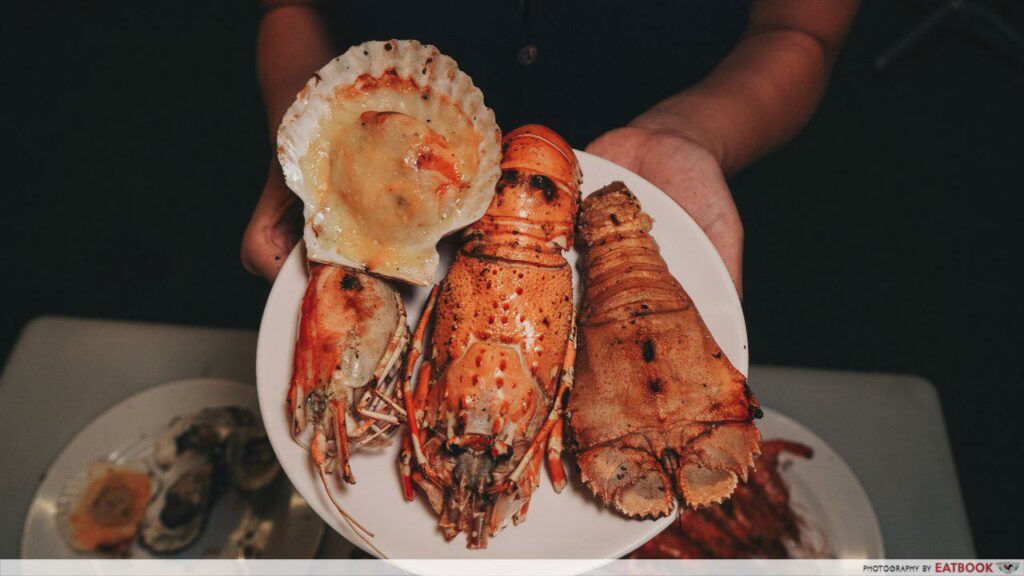 I headed for the baby lobsters and crayfish, and boy did I make the right choice! Though they were small, their meat was sweet and juicy.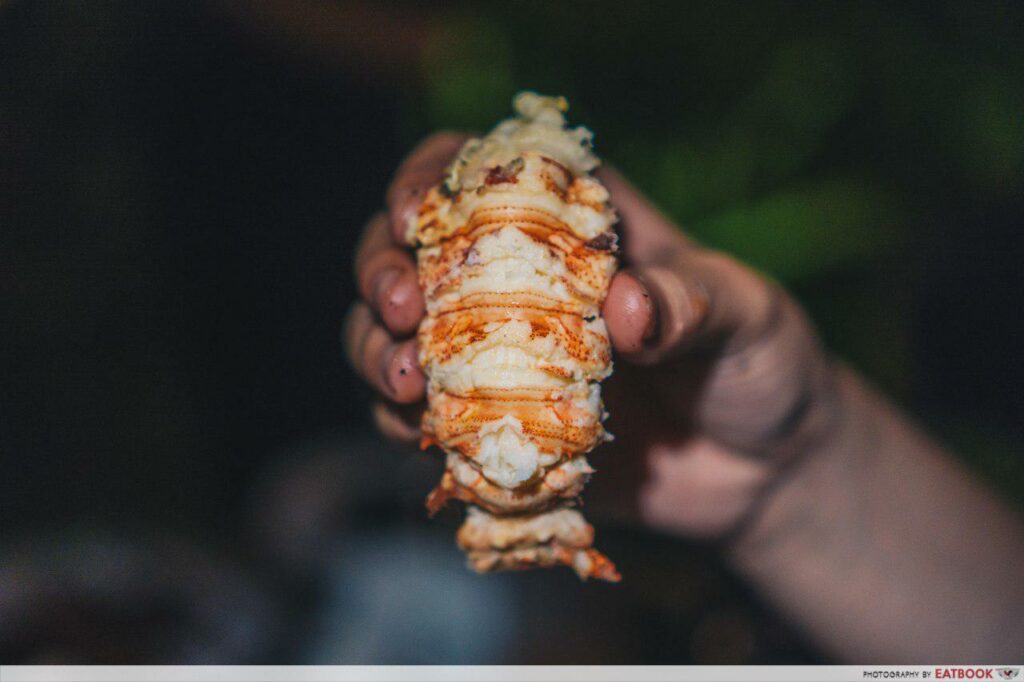 I was #shook when I managed to pull the whole crayfish meat out effortlessly. Though most of the shellfish we had were fresh, the baby lobsters were slightly inconsistent – some were slightly mushier than I hoped.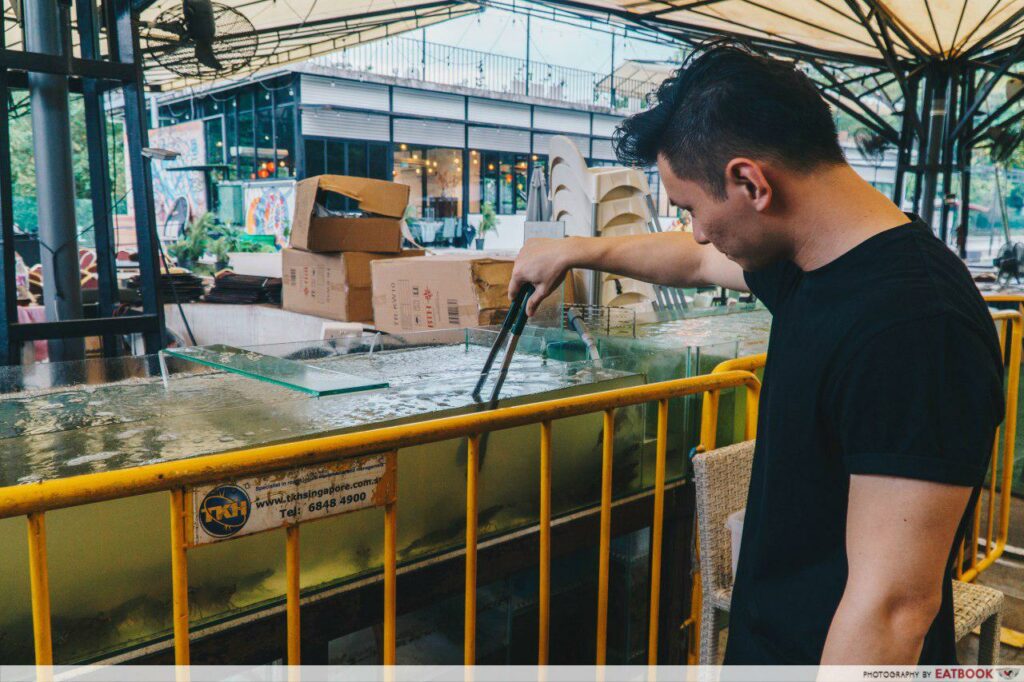 Besides choosing from the selection of tantalising seafood available on ice, I also "caught" my own crab and prawns for dinner. With the crab, all I had to do was lift it out of its box. Imagine my fear when I had to kiap the trashing prawns out of the water with a pair of tongs; it definitely wasn't your typical prawning session. However, the staff members would kindly lend you a helping hand if you are not up for this activity.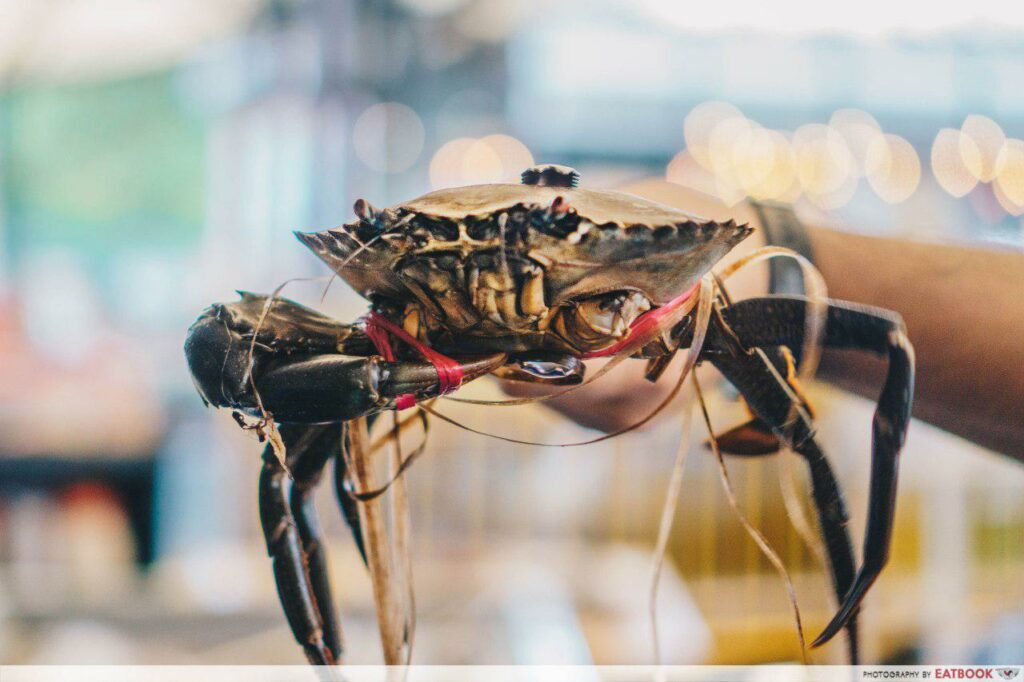 The succulent flesh of the mud crab was firm and, upon being grilled, had a slight smokiness which enhanced its natural sweetness. A clean snap in every bite signals the freshness of the prawns, after I watched them turn from a grey hue to a bright red one.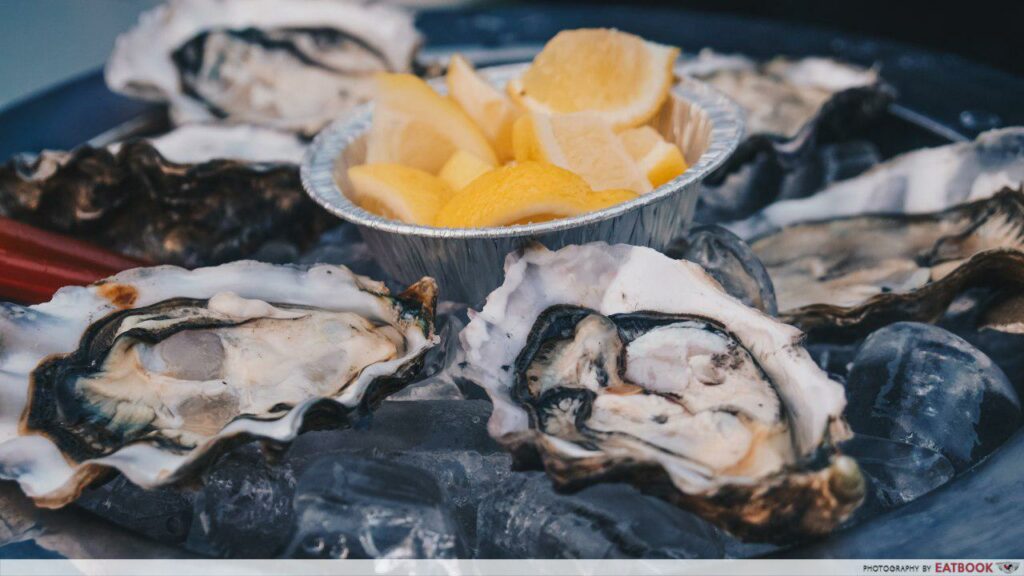 The folks at The Three Peacocks offer each customer a complimentary fresh oyster, rock lobster, and scampi to start their meal. Out of all, my favourite has got to be the fresh oyster. As the freshly shucked oyster glided down my throat, I was hit by its refreshing, briny tang, like I was consumed by the ocean.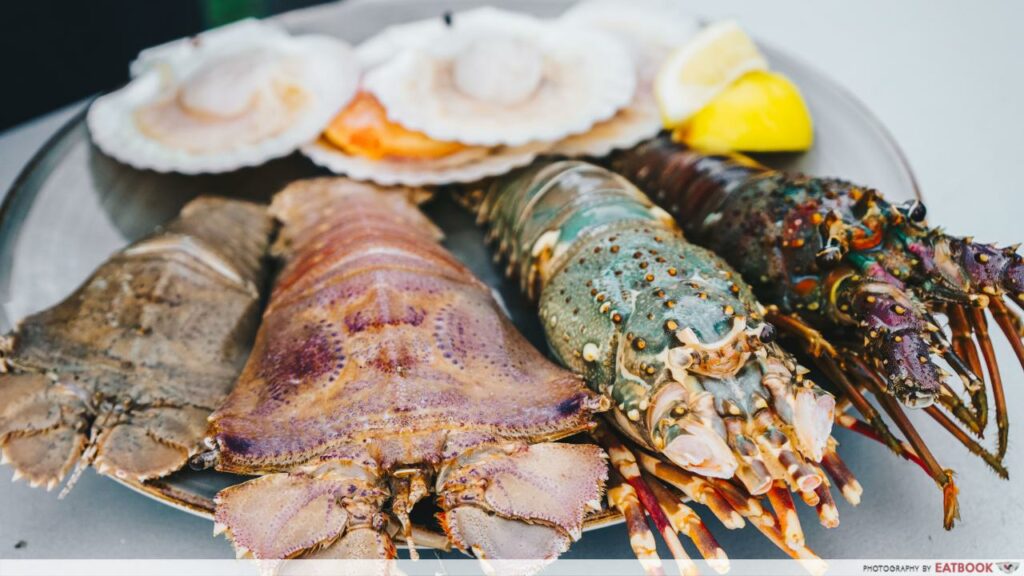 If you are a firm believer of "bigger is better", this a la carte Seafood Platter ($25+) would make you smile like a Cheshire cat. I'm talking crayfish that are double the size of the baby crayfish from the seafood on ice section – I know, cray cray.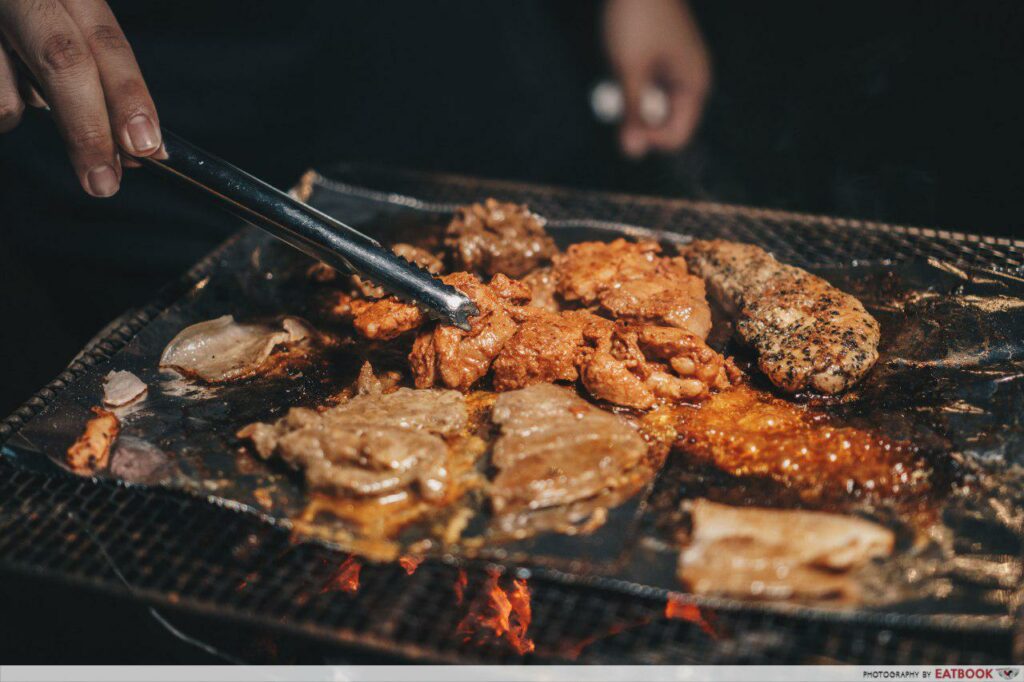 As if the enticing spread of seafood was insufficient, I went for the meat. There were eight choices of meat, all unlabelled, which made eating them an adventure in itself. My top pick would be a garlicky chicken breast, which tasted very much like bulgogi. Tip: do not overcook them unless you like stringy and dry meat.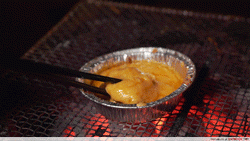 Take full advantage of the free-flow cheese available; melt it and dip your meat or seafood into this gooey stretchy goodness. Sprinkle shredded cheese on the scallops before grilling them for a decadent masterpiece.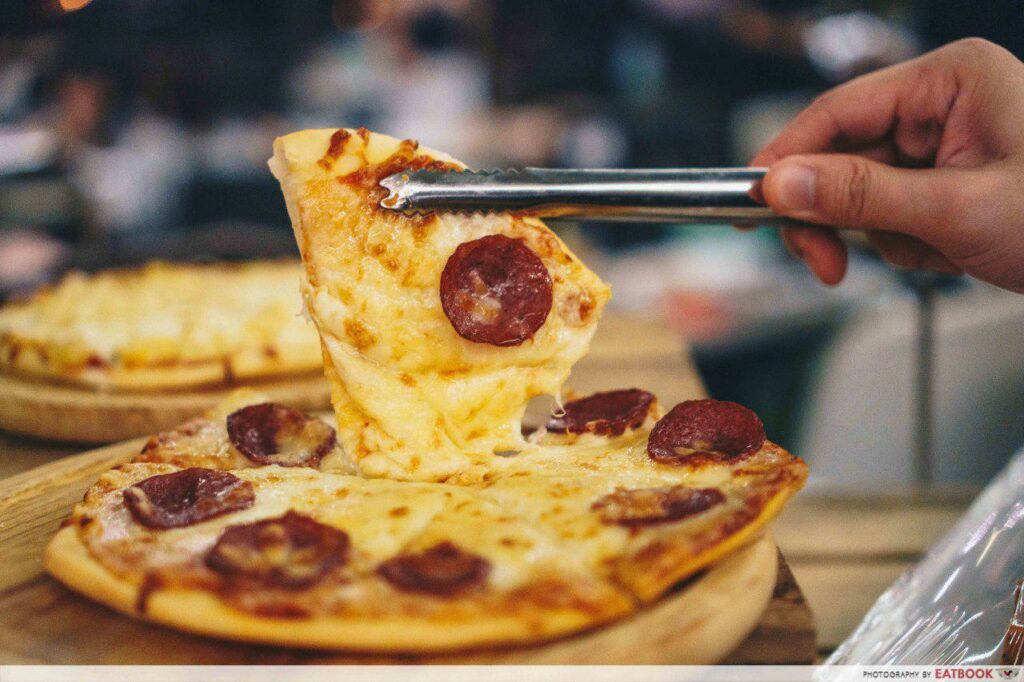 Waiting for your food to cook may be the most torturous thing to do at a BBQ buffet, especially as the aroma whets your appetite. Distract yourself with some of the cooked food available, or add on $3.99+ for free-flow drinks such as DIY bubble tea and Thai milk tea.
Ambience at The Three Peacocks

Situated at the cusp of civilisation, The Three Peacocks is a place for one to unwind and relax, away from the hustle and bustle of Singapore. Despite the expansion they had in late 2017, The Three Peacocks is usually fully packed on the weekends starting from #TGIF. You'll be in for a treat if you are there on a weekday evening. Lesser crowd = more food for you!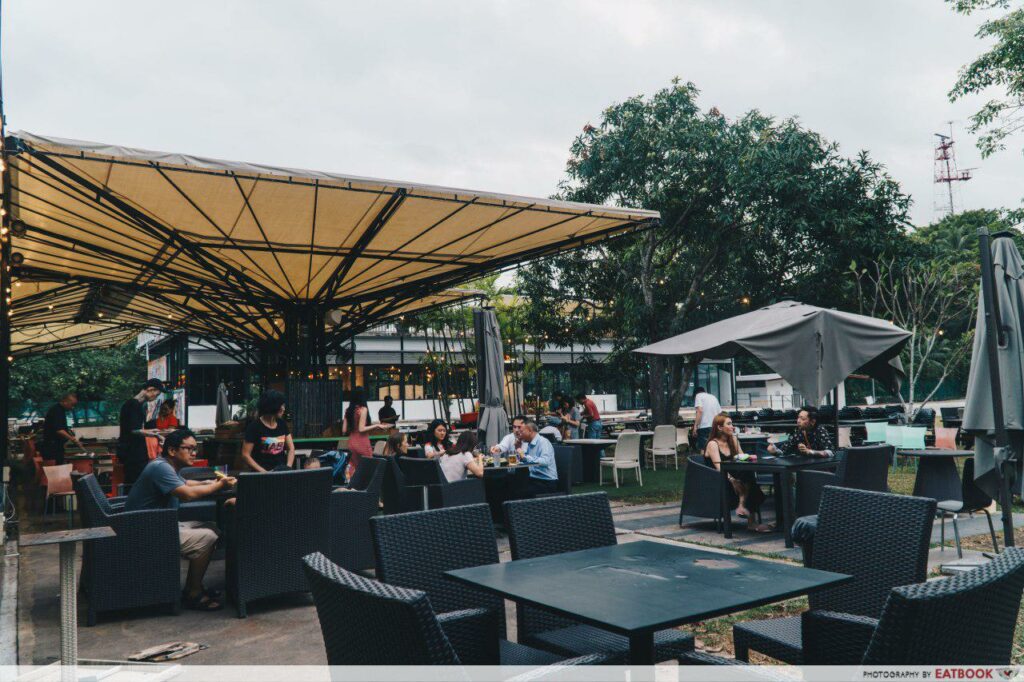 It may be the fairy lights, or the nature surrounding it, but there's this cosy feel that makes this place one for gatherings and HTHT. If you are lucky, you may see a few fully grown resident peacocks roaming around. Sadly, we only managed to catch three baby peacocks.
The verdict
Embedded deep in nature, The Three Peacocks is rather inaccessible; it is a 20-minute walk from Labrador Park MRT Station. While the location pushes customers away, it is also the pull factor for returning customers. It acts as an escape from reality and allows customers to enjoy the music, company, and the food. For the price, spread of food, and vibes of this alfresco restaurant, I shall overlook the location and jio a few friends the next time I go. Let's just take the walk as a workout before and after the meal.
For more seafood buffets, check out Happy Ice Dessert Cafe's Cheese Pot Seafood Buffet ($33.90) or Y Cube Mookata Buffet, which offers a wide spread of seafood and meats at $29.90+.
Address: 8 Port Road, Singapore 117540
Opening hours: Daily 5:30pm to 1am
Tel: 9851 1802
Website
This was a media tasting at The Three Peacocks.
Summary
Pros
– Relaxed environment
– Friendly owner
– Helpful staff members
– Free-flow cheese
Cons
– Inconsistent quality of some crustaceans
– Inaccessible location
Recommended Dishes: Seafood Platter ($25+), Live Prawns, Crayfish
Operating Hours: Daily 5:30pm to 1am
Tel: 9851 1802
Address: 8 Port Road, Singapore 117540
ition="left"]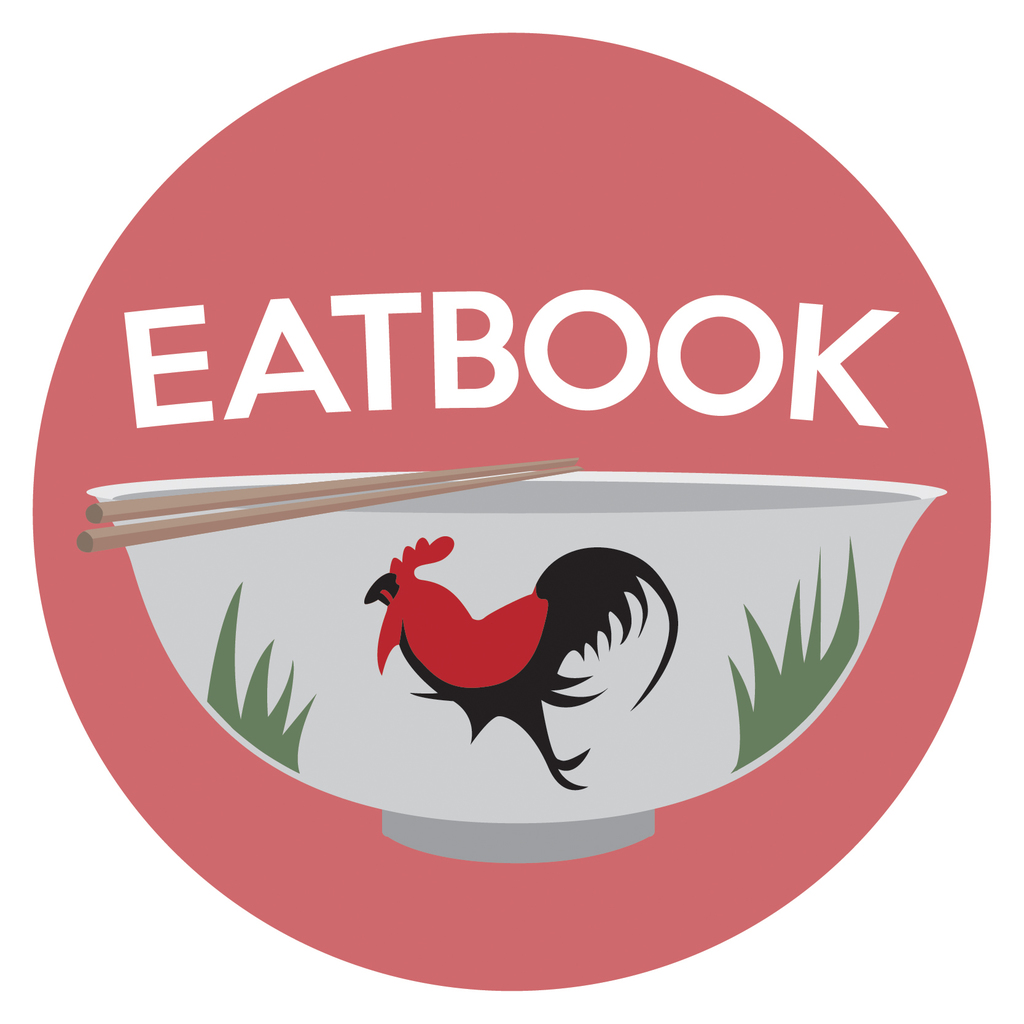 Drop us your email so you won't miss the latest news.