TOKIT Omni Cook multi-cooker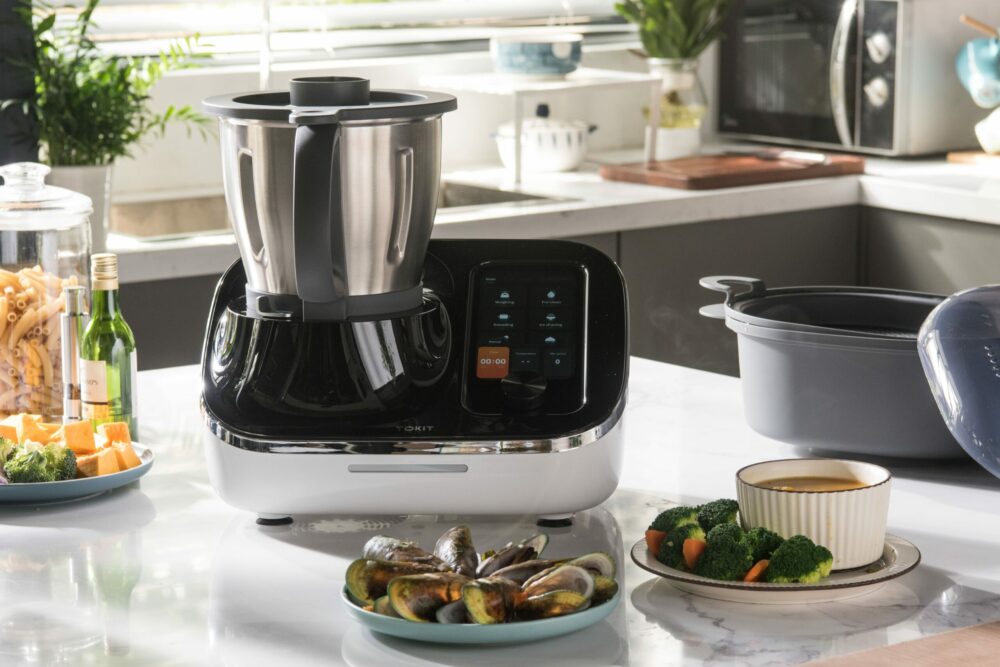 Image source: TOKIT
Living in the time-starved, space-hungry present means looking for ways to maximise both. Enter the TOKIT Omni Cook, a multi-cooker that replaces 21 different kitchen appliances. This nifty device is a handy-sized, all-in-one tool, priced at USD $899, with functionalities that include cutting, mixing, weighing, shredding, and even yoghurt-making━this single machine does everything for you.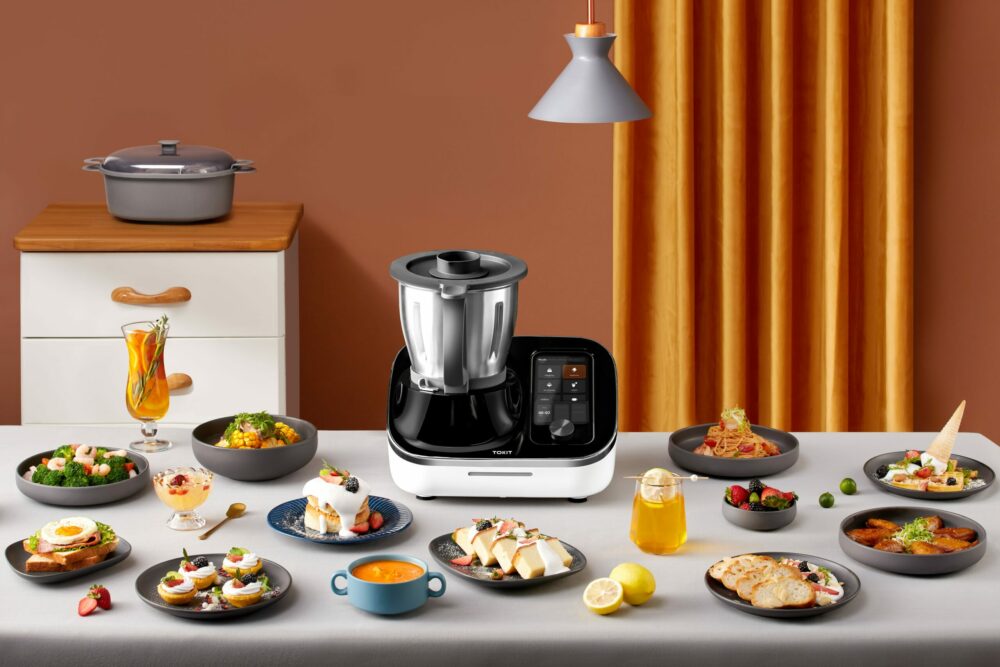 Image source: TOKIT
You don't need to be proficient in the kitchen, or have very much prior culinary experience to whip up a meal with the TOKIT Omni Cook. In fact, with the handy shredding, chopping, and mincing functions, it would even save fingers from being the inevitable casualty of many a cooking gig.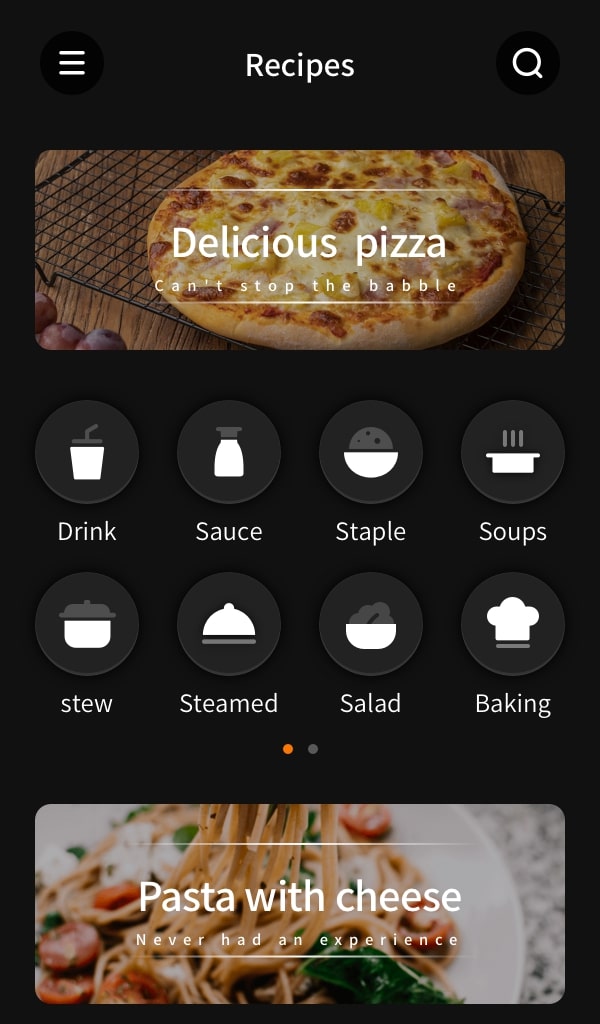 Image source: TOKIT
What's more, owning a TOKIT Omni Cook means you'll have access to an exclusive recipe cloud database holding thousands of TOKIT-only recipes that are regularly updated based on user feedback. Simply sync the app to your device, and your favourite recipes will be downloaded onto the TOKIT.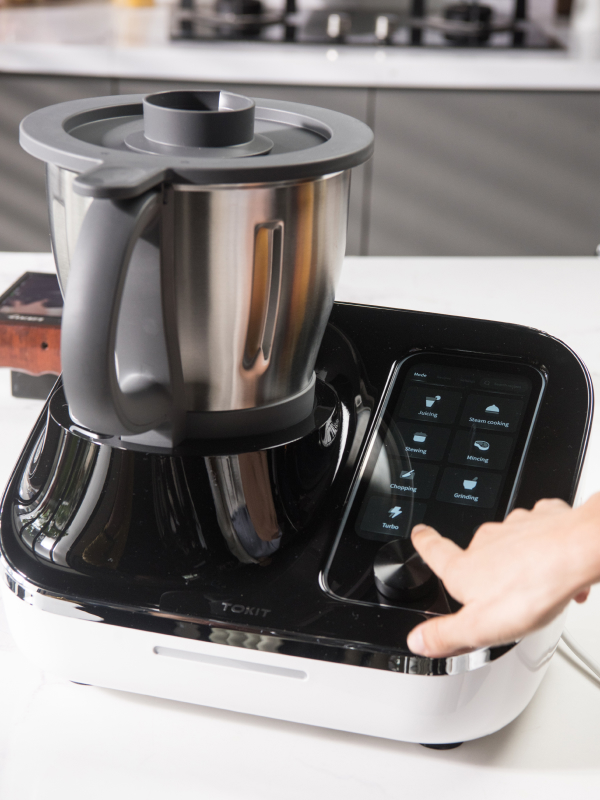 Image source: TOKIT
With the TOKIT Omni Cook's intelligent cooking assistant, video tutorials on a seven-inch touch screen, and voice guidance, you won't have to worry about referring between the recipe on your phone and what you're doing. The step-by-step tutorials let you know exactly what you'll need for the next step, and how much.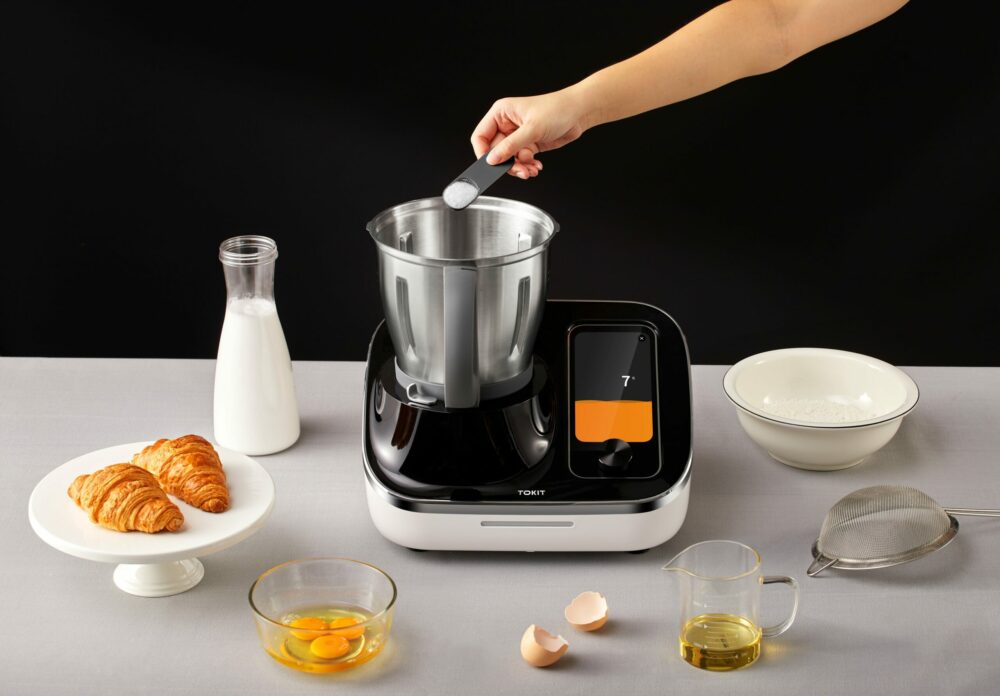 Image source: TOKIT
Here's where the multi-cooker demonstrates more of its worth━devices such as a weighing scale, and timer have been integrated into the TOKIT, which means all you have to do is add it to the machine till it tells you to stop. And it'll do all the timing for you, which cuts the hassle of having to set your stopwatch, or forgetting to press 'Start'.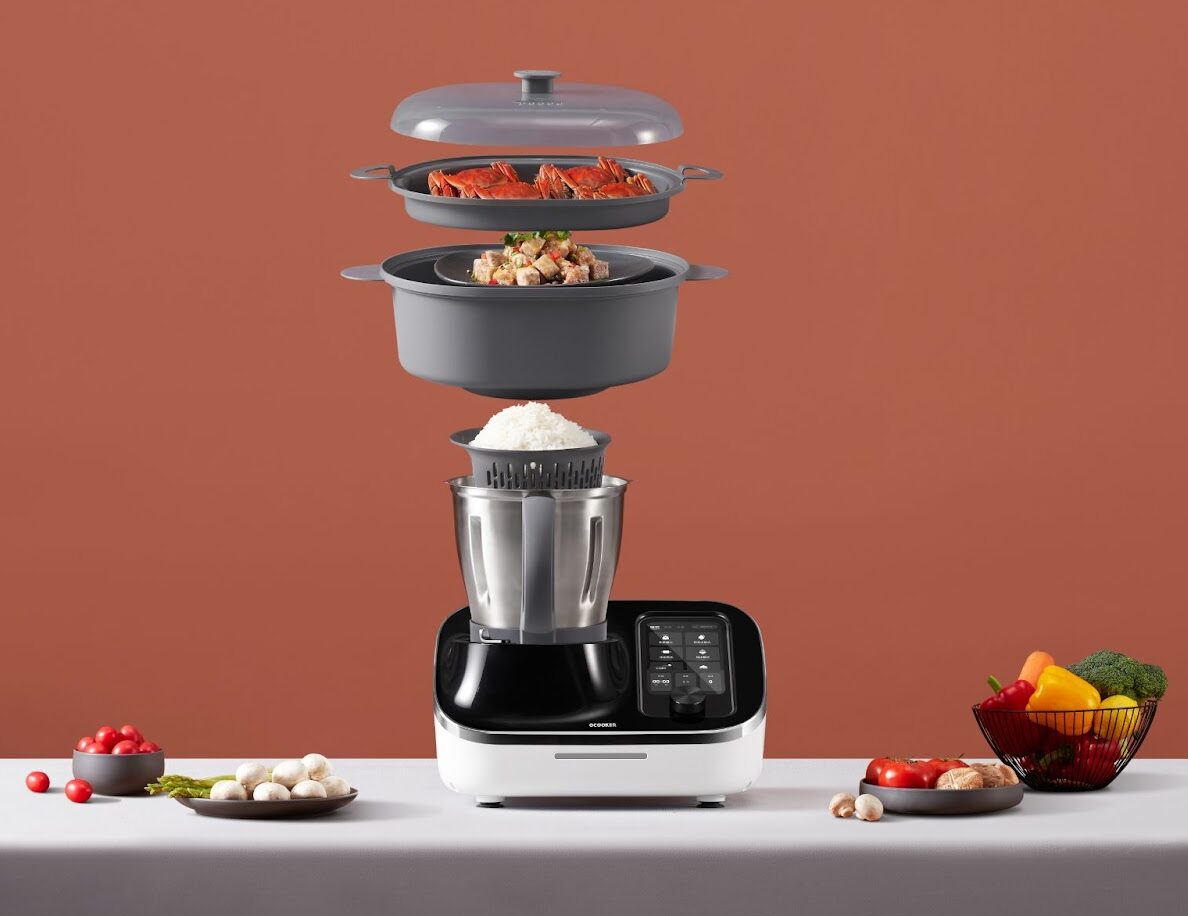 Image source: TOKIT
If you're pressed for time, the TOKIT multi-cooker gives you the option of making three dishes at the same time━there's the rice steaming on the bottom of the pot, and a double-layered steamer allowing you to steam another two dishes for your meal.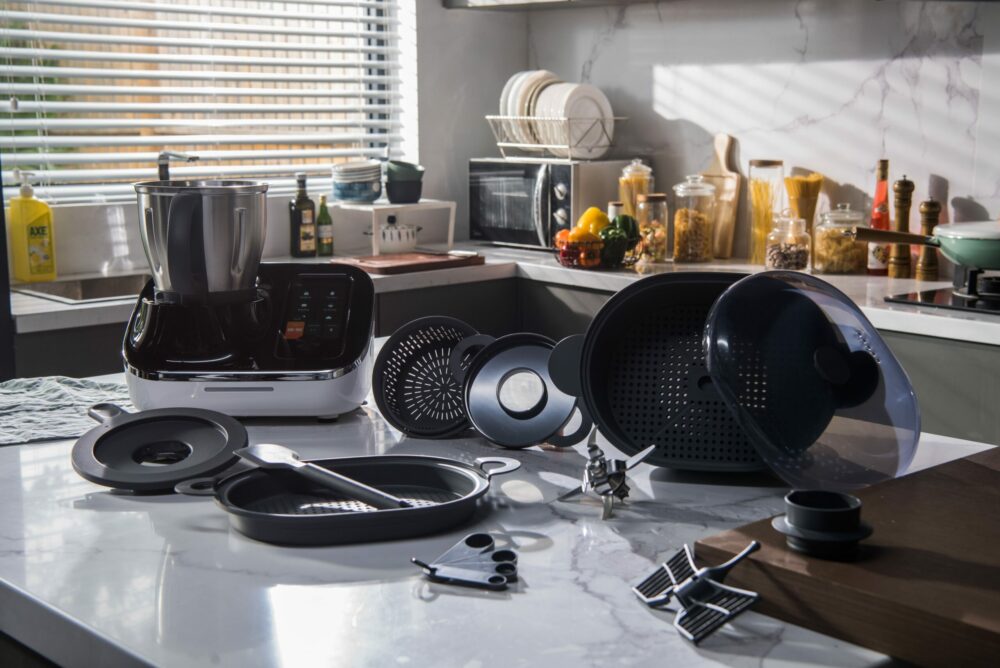 Image source: TOKIT
With a selection of different accessories included with each Omni Cook, the sky's the limit when it comes to what you can prepare with this device.
For the health conscious individual, the TOKIT Omni Cook is preset to cook at specific temperatures so that you're getting the most out of your food━be it greens, meat, or grains.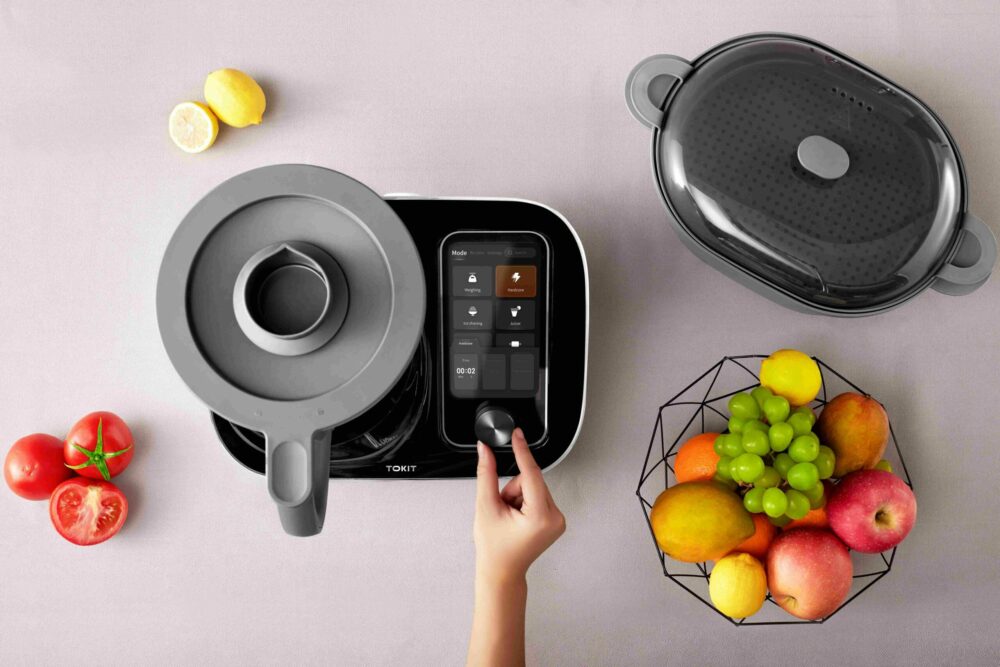 Image source: TOKIT
These are barely the tip of the iceberg when it comes to what this appliance can do. Even if you've never baked a loaf of bread before, the TOKIT's Kneading function will ensure a perfectly kneaded ball of bread dough every time. It can whisk, make soya milk, juice, and cook at temperatures as low as 30°C, ranging up to 180°C. 
When you're done, all you'll have to do is add a few drops of detergent and water, before turning on the Cleaning mode. 90 seconds later, and voila! You have a single clean pot and a whole meal.
Sales of the TOKIT starts today on TOKIT Singapore, TOKIT Malaysia, and TOKIT Hong Kong, with the first shipments sent on their way by 22 November 2021━hopefully just in time for the festive gifting this Christmas season! Whether it's for a friend who's just moved into a new home, or a mum who loves new kitchen gadgets, the Omni Cook would be a great option to consider.
This post was brought to you by TOKIT.