Torched serves aburi poke bowls
Update (5 April 2019): Torched has permanently closed.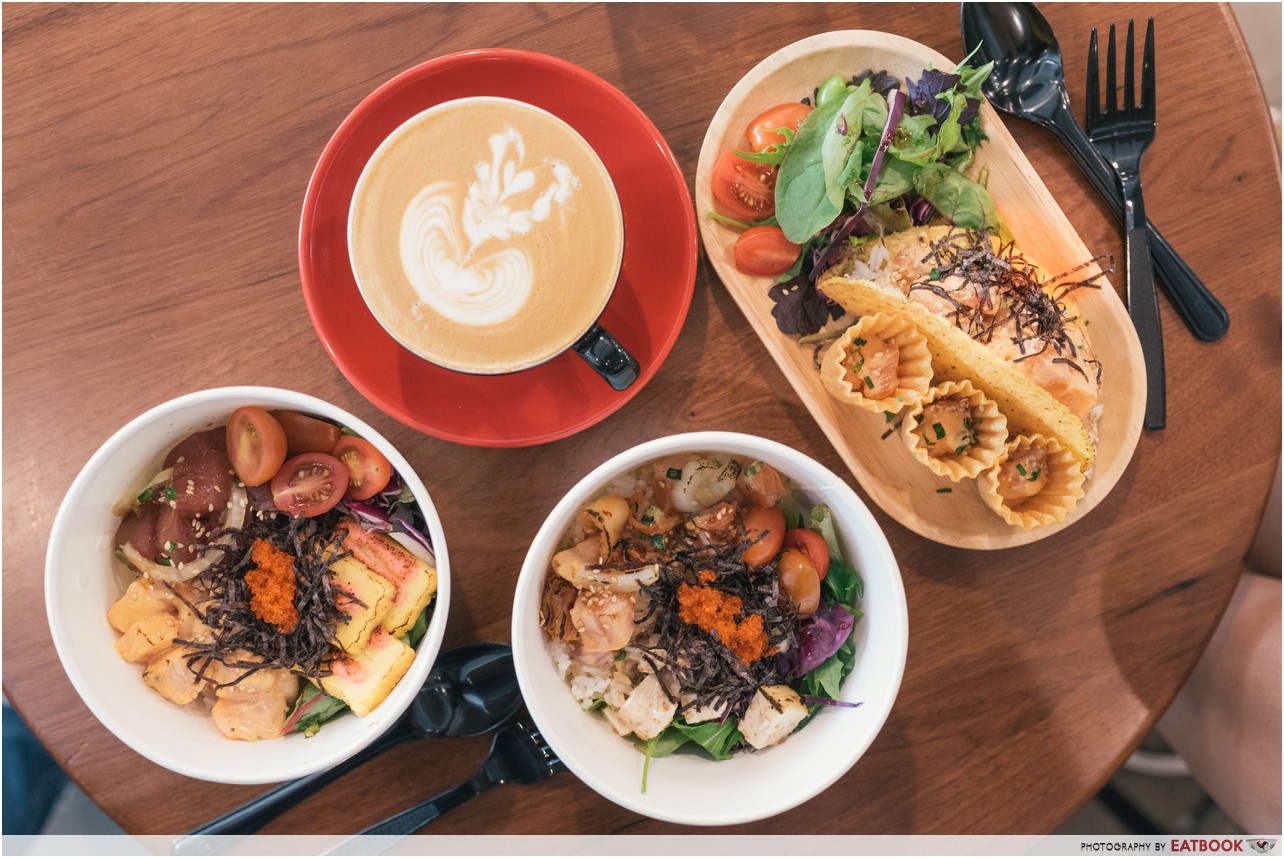 For a one-stop shop where you can get a healthy meal and a caffeine fix, head down to Torched at Prinsep Street. Upon ordering, you'll get to see your poke bowls being assembled right in front of you, and watch the staff torch each component separately before plating your dish. Their poke options pack a punch in flavour, so you'll be able to enjoy a healthy meal while still treating your taste buds well.  
Food at Torched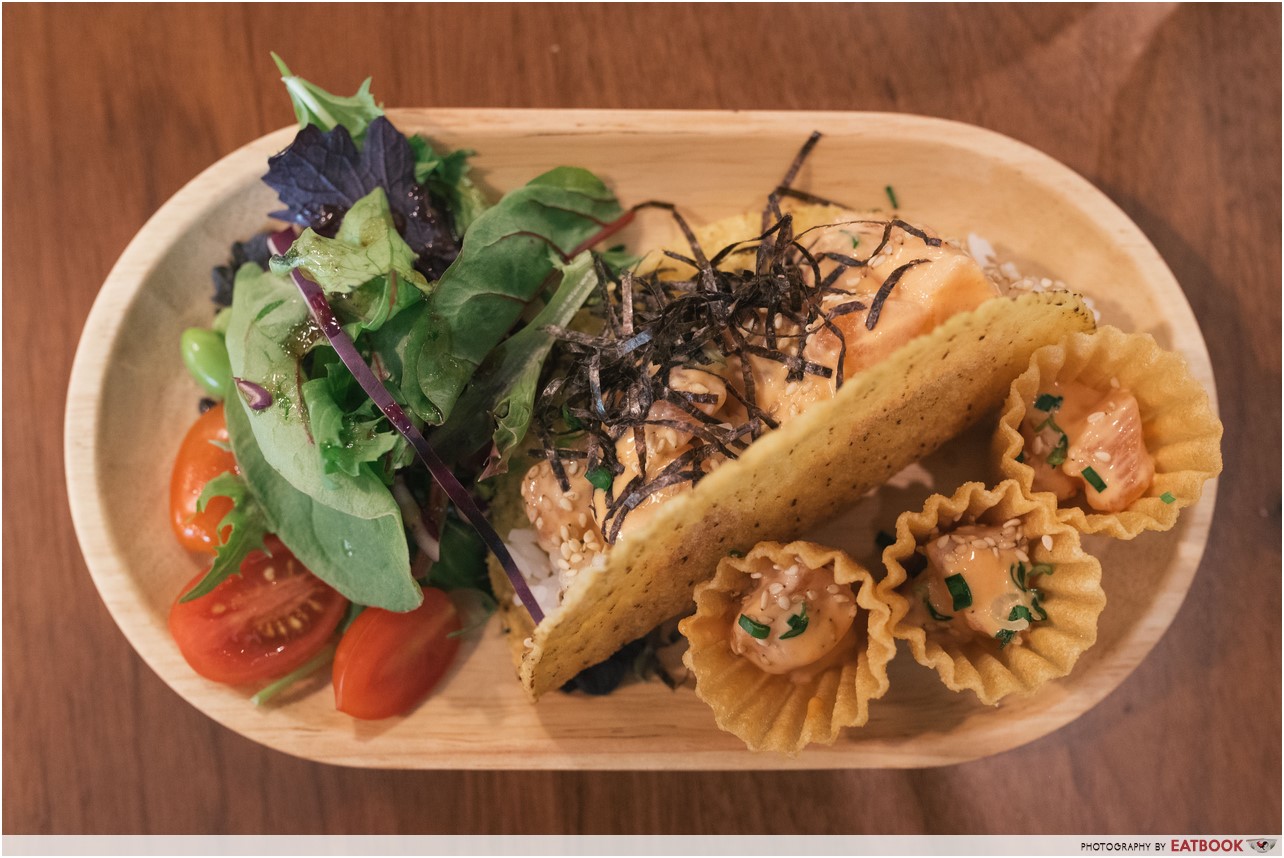 If you're not particularly hungry, or if your group would like an appetiser, get a serving of their snacks. You can choose between getting two tacos or six shots, AKA kueh pie tee. We couldn't decide, so we had half of both options put together. For the fillings, we went with Spicy Poke ($7), but they also offer Tamago Mentaiko ($6) and Roast Pork & Kimchi ($8).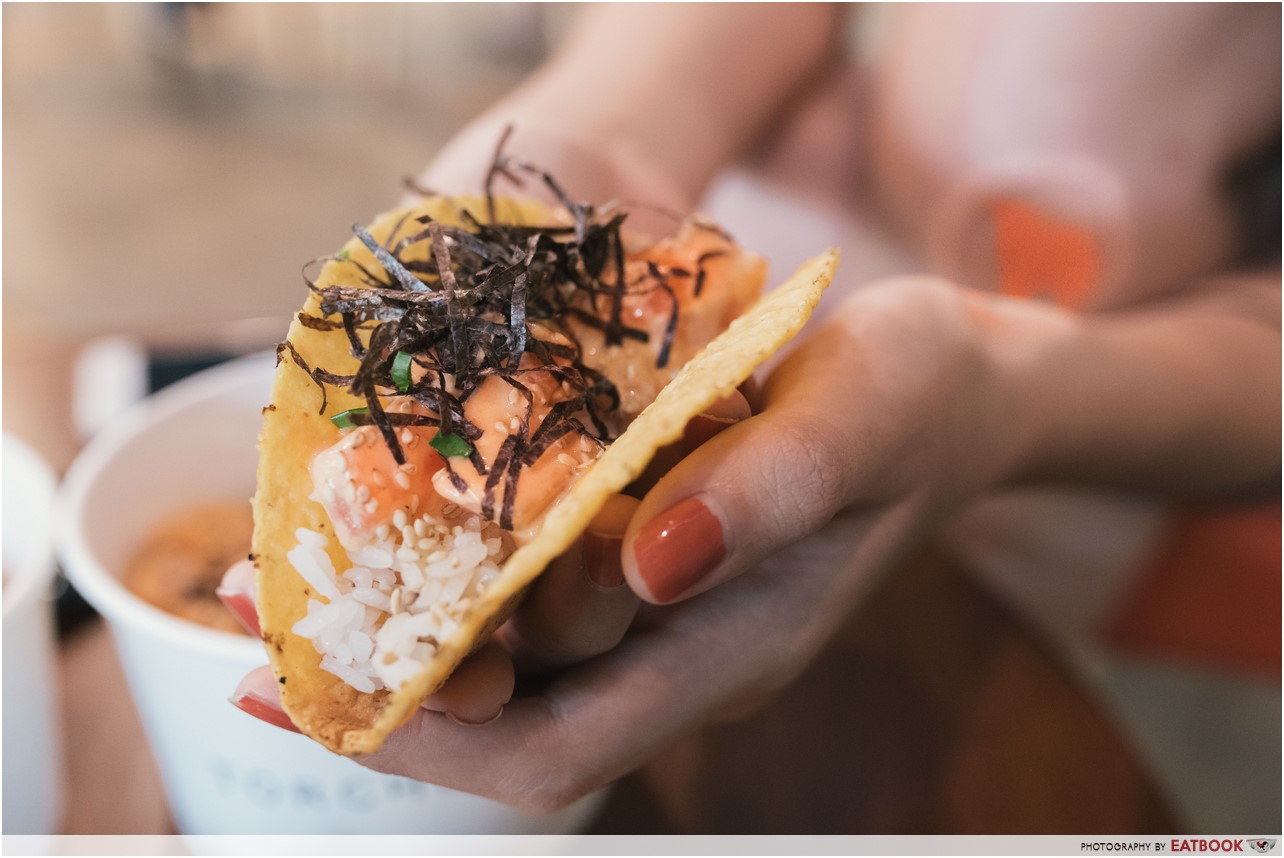 The crispy taco shell had a layer of sushi rice, a substantial portion of poke, and strips of dried seaweed. The salmon poke was well-dressed in a spicy sauce, which gave it some heat without overpowering the natural freshness from the fish. Though it seemed like a novel idea to use a taco shell as a poke vessel, the components were a little difficult to enjoy collectively as there was nothing really gelling them together.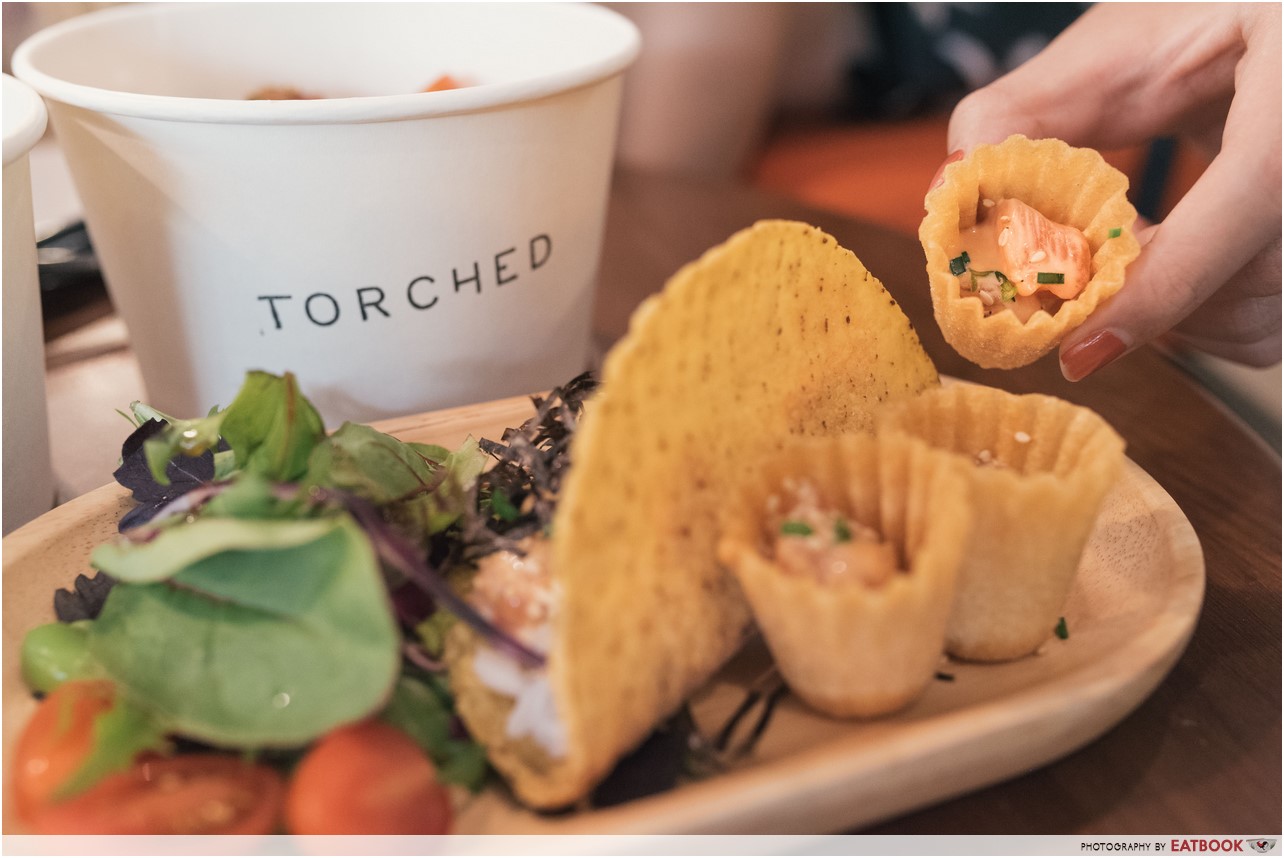 If you're not a huge fan of rice, the shots may be a better option as these are made without any rice in them. The kueh pie tee shells remained crispy even after we've left them out for a while, and complemented the spicy salmon pieces well. Admittedly, it was also more fun to pop the entire thing into my mouth.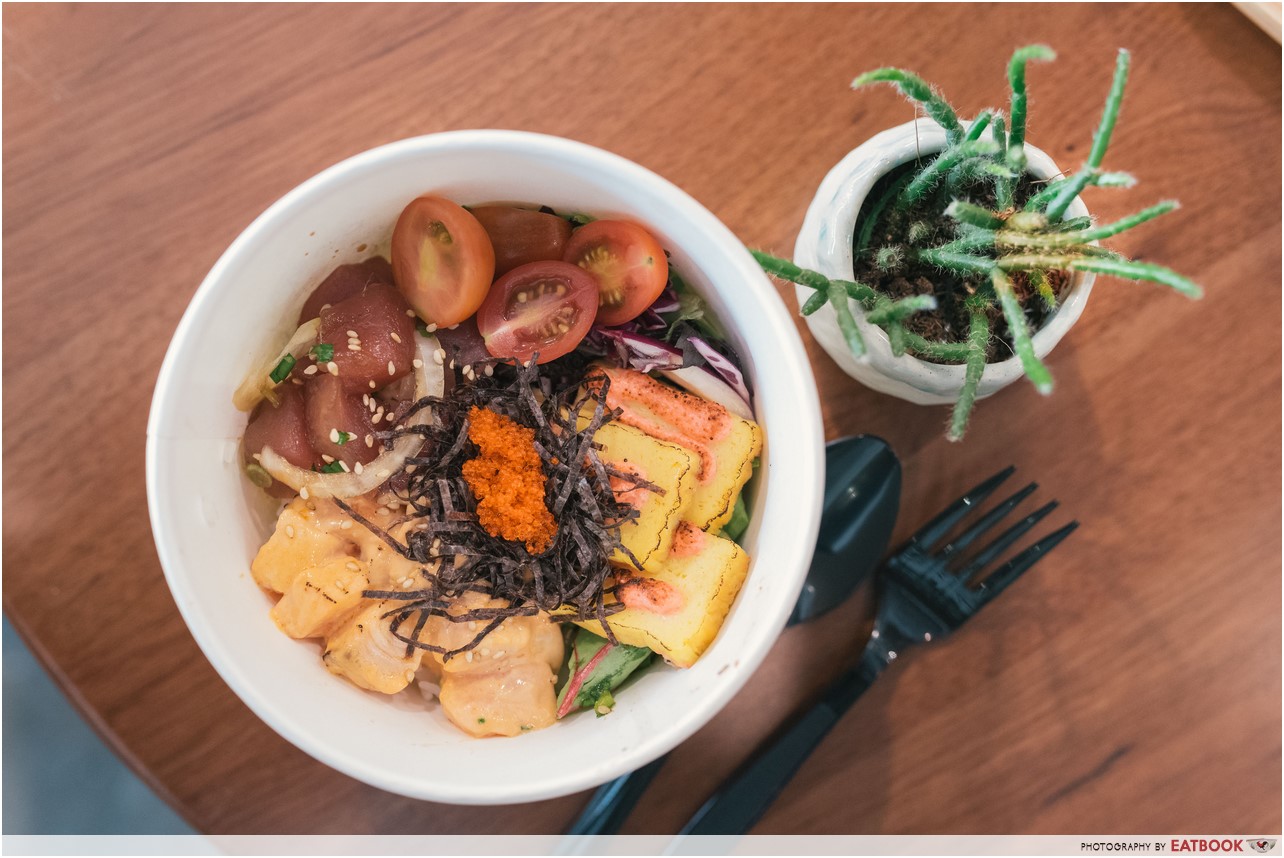 After the appetisers, we moved on to their poke bowls. They recommended their Signature Torched Bowl ($15) that came with sushi rice, salad, cherry tomatoes, torched salmon, tuna, and tamago mentaiko.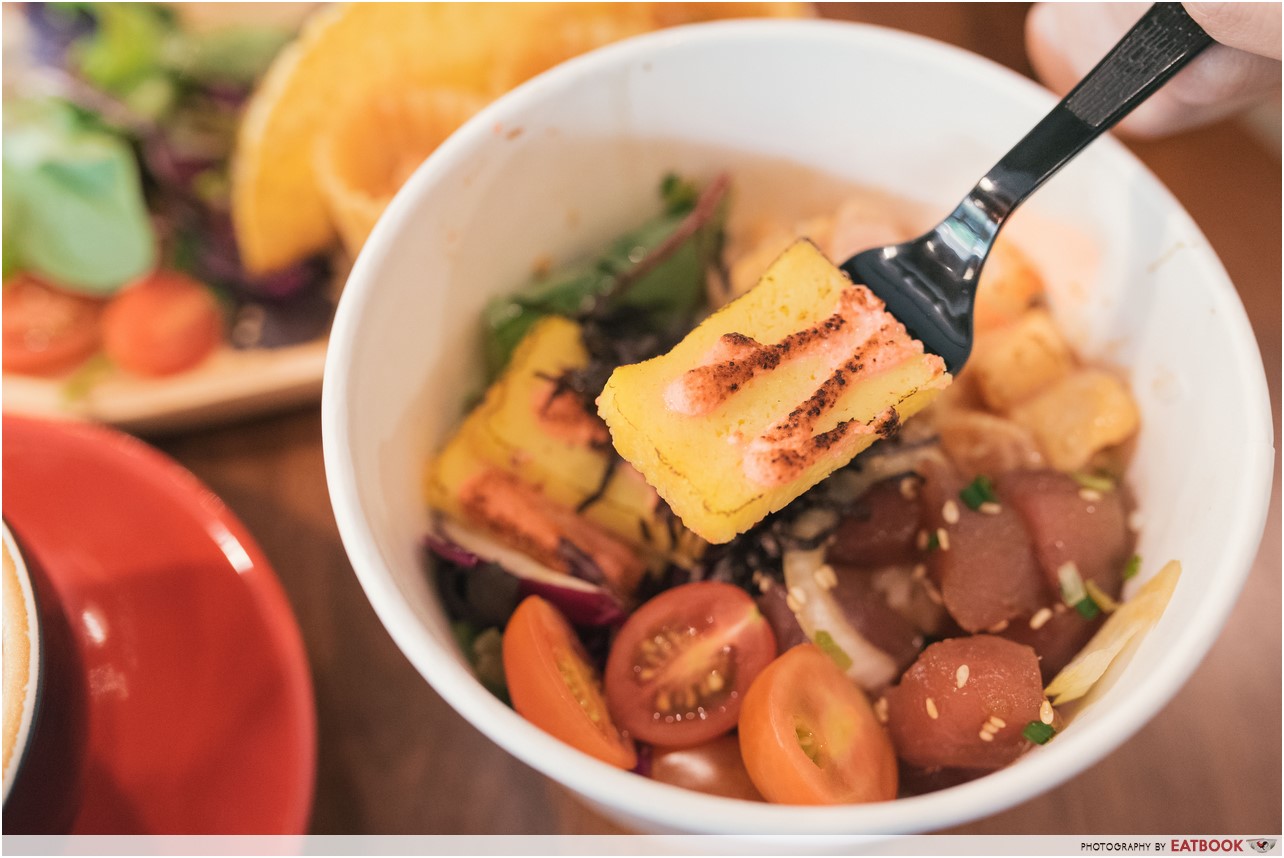 The savoury, charred mentaiko went well with the slightly sweetened tamago slices. Each piece had a light, fluffy texture. This was great to enjoy on its own so you should try a slice before mixing the components up.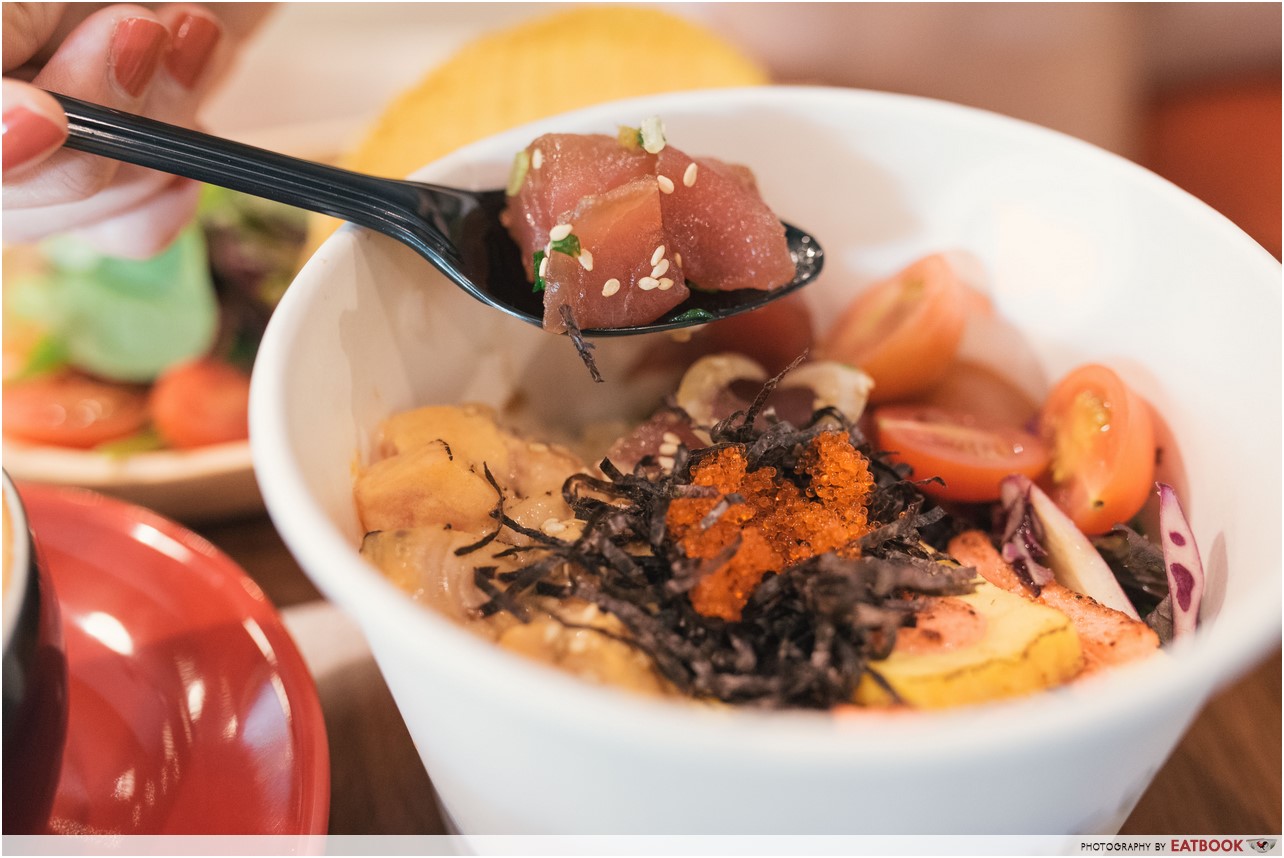 The tuna chunks were kept raw instead of being torched like the salmon. The freshness of the raw tuna added a nice contrast to the other components, as it created another layer of texture and flavour once everything was mixed together.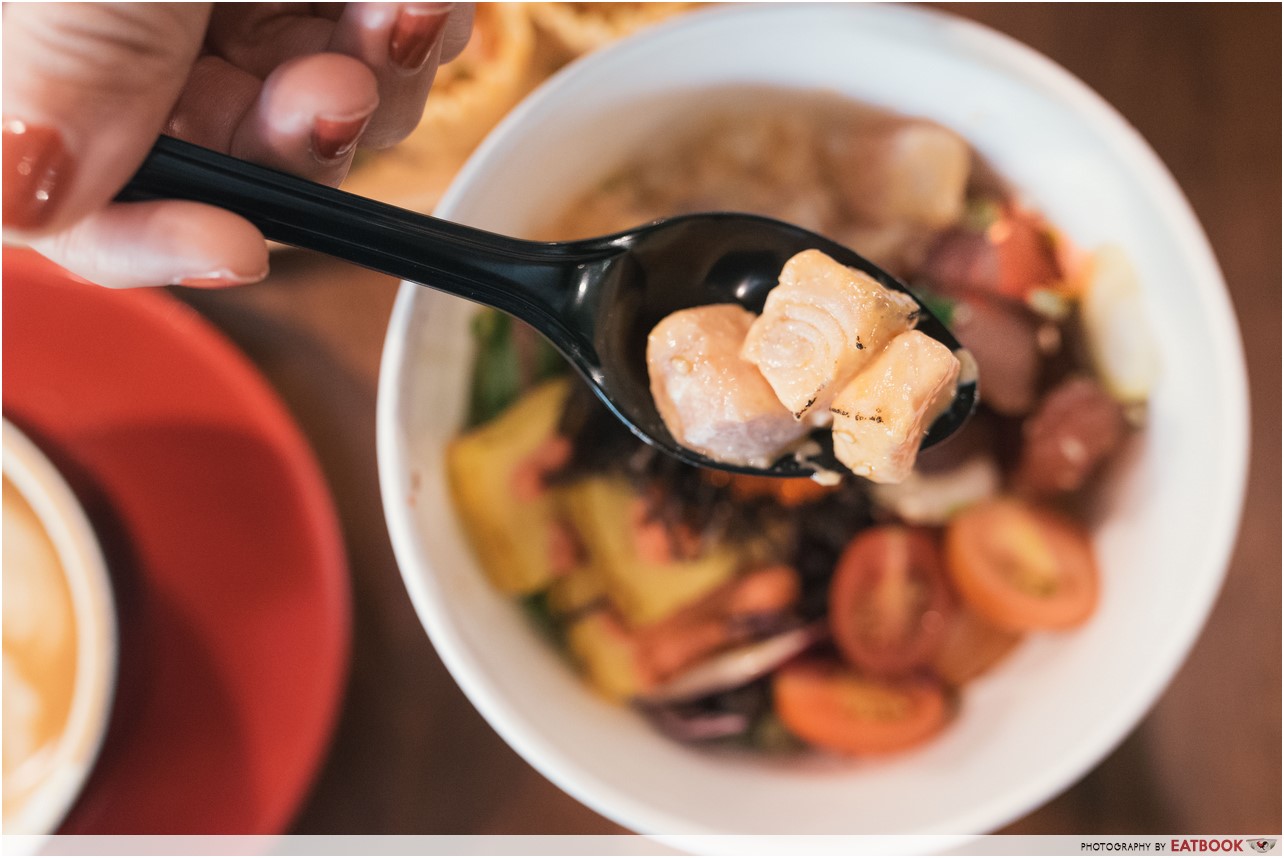 Torching the salmon gave the bowl a slightly smoky flavour, similar to that of aburi sushi. Since they only seared the fish for a while, the salmon was partially grilled on top while still being tender and slightly raw in the middle.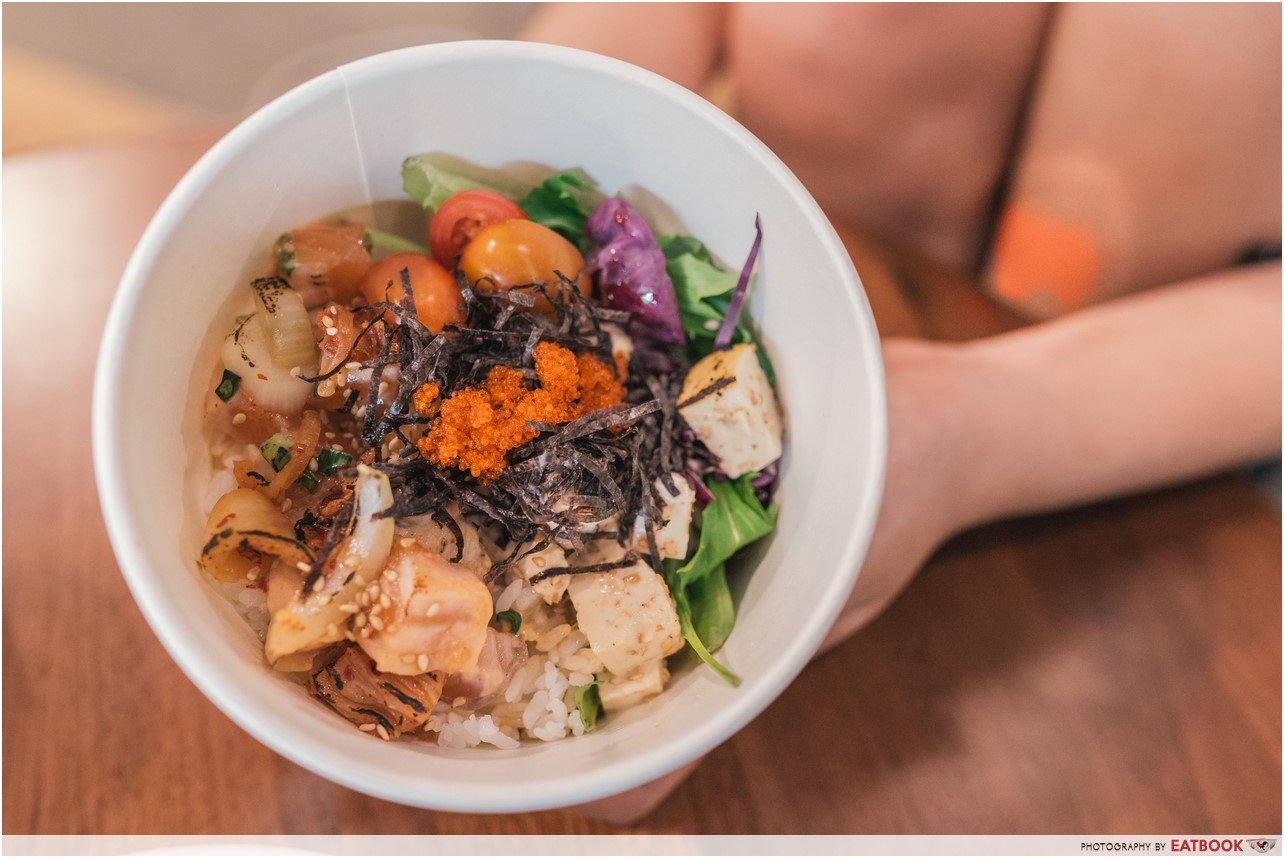 If you'd like to have more control over what goes into your poke bowl, grab one of their Customised Bowls instead. You'll get to choose from three sizes, small ($8.50 with one type of protein), medium ($13.50 with two types of protein) and large ($17.50 with three types of protein).
We got a small bowl, with Kimchi Salmon as our protein. The bowl also came with sushi rice, salad, tobiko, seaweed, and cherry tomatoes.
Add-ons are available for you to amp up your poke bowls. We went with Torched Sesame Tofu ($1), but they also have other options such as avocado ($1.50), mentaiko mayo ($1) and additional fish ($3).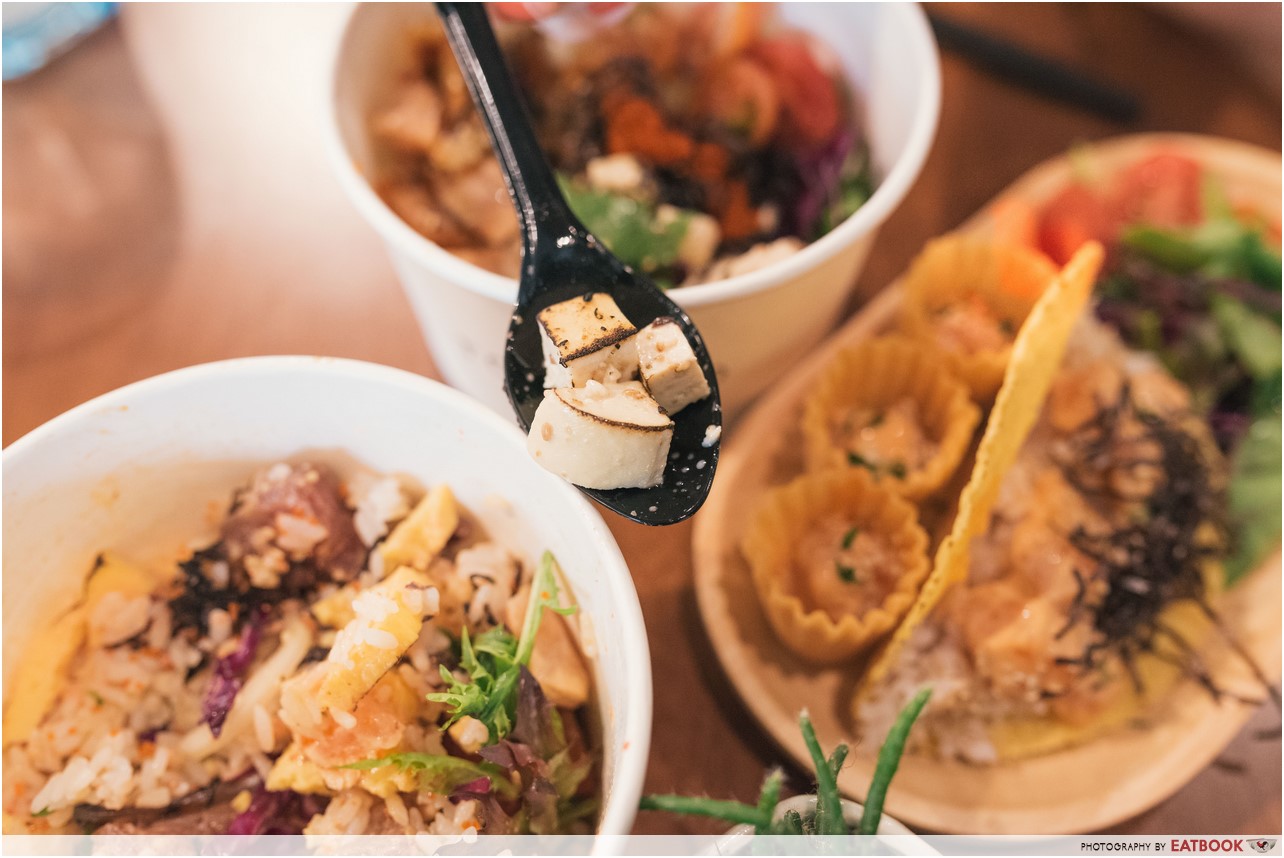 I was quite skeptical about the Torched Sesame Tofu, which was recommended by a staff, as I assumed it would be an underwhelming topping. But surprisingly, the tofu was packed with flavour from its seared edges and its sesame dressing.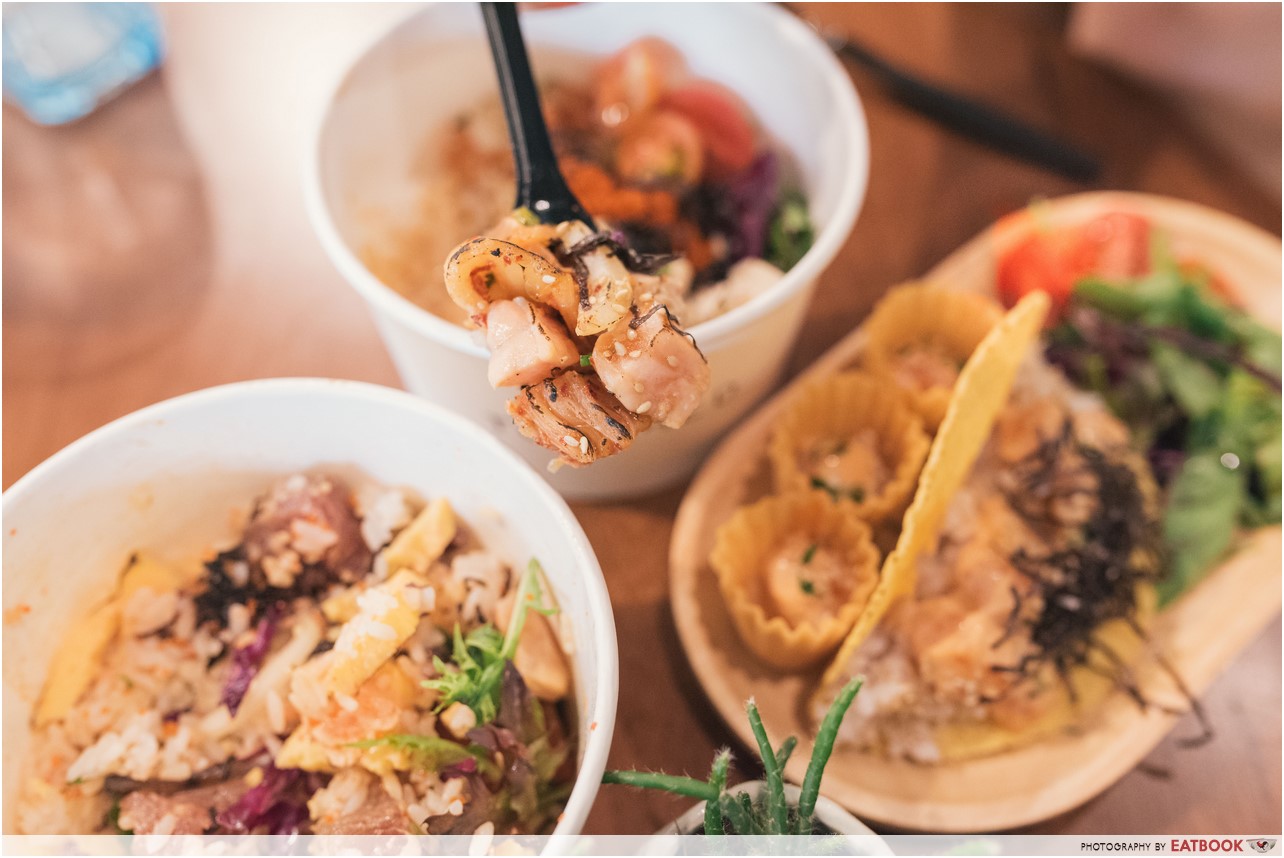 Compared to the salmon in the Signature Bowl, the Kimchi Salmon was spicier and had a slightly acidic kick from the kimchi. The kimchi flavour was mellowed out by the smokiness from being torched. The pieces of kimchi also added a pleasant crunch to the bowl.  
Ambience at Torched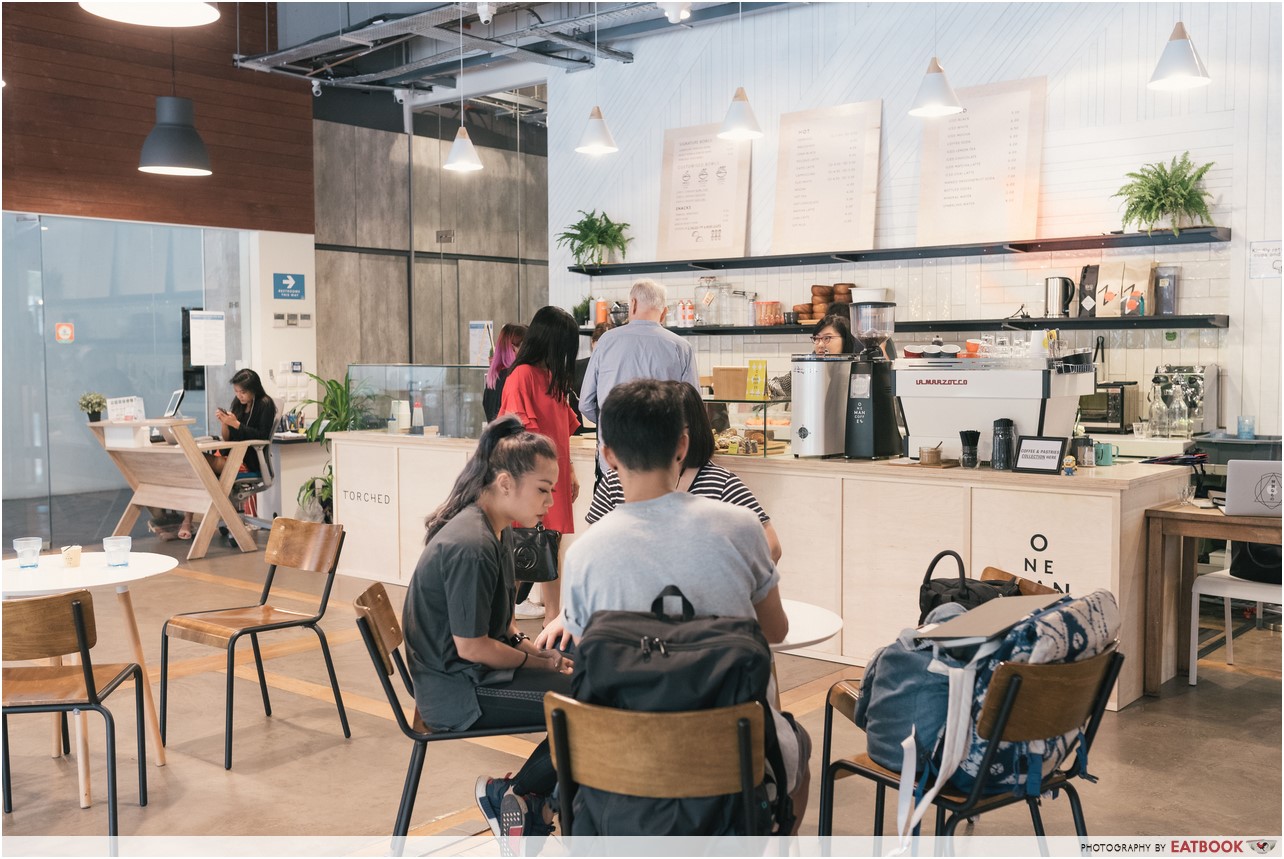 Located just five minutes away from Rochor MRT Station, Torched felt like a modern poke wonderland. Their clean white walls, simple layout, and wooden furniture made for a pleasant environment where patrons can get some work done, have a quick meal, or take some photos for that #IGlife. They even have larger tables to accommodate big groups, a conference room, as well as a foosball table. The staff members were also very friendly and helpful, so feel free to ask them any questions.
The verdict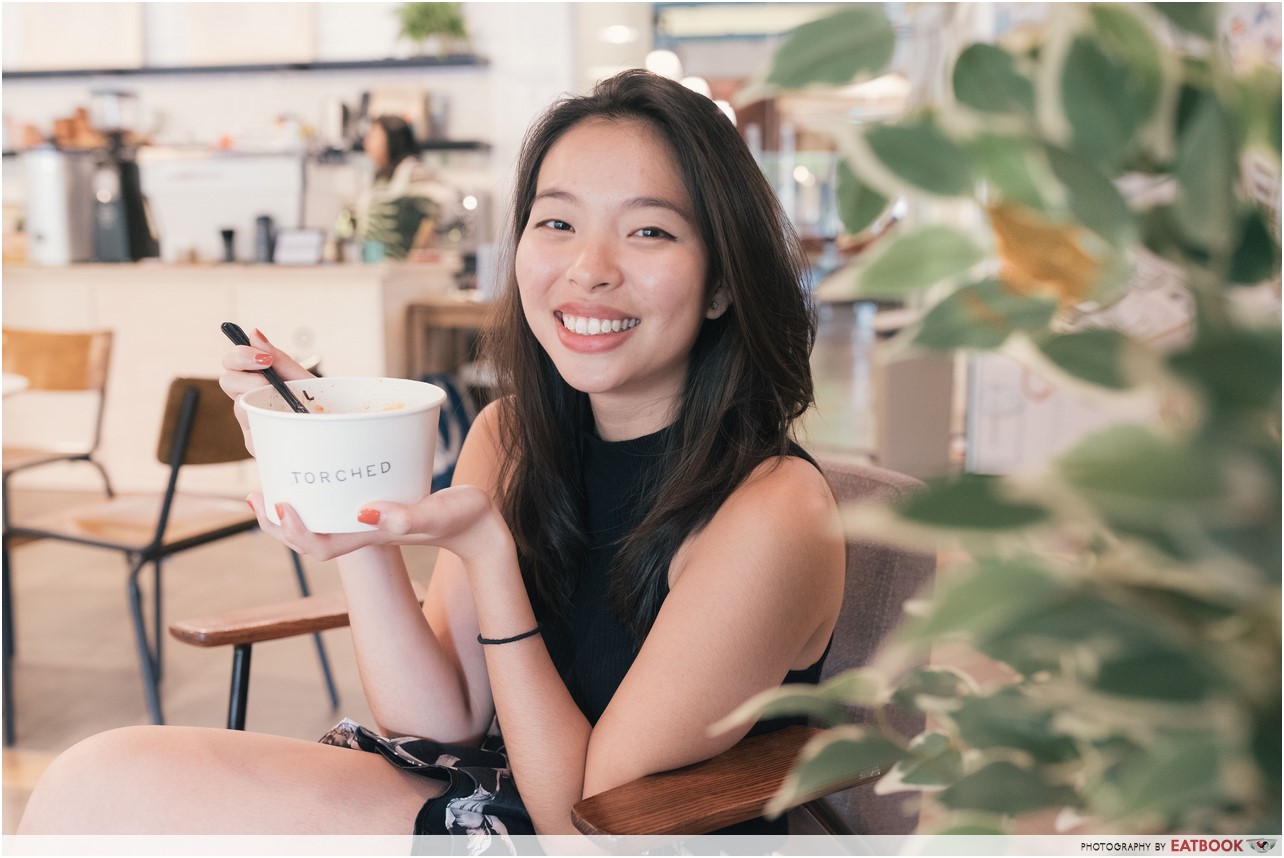 As someone who isn't by any means a health geek or a #fitspo follower, I had a pleasant experience at Torched. It's a great place to sit back and enjoy interesting poke bowls, high quality coffee, as well as the relaxing ambience.
Address: 128 Prinsep Street, Singapore 188655
Opening hours: Mon-Fri 11am to 5:30pm
Website
This is not a halal-certified restaurant.
This is an independent review by Eatbook.sg.
Torched Review: Aburi Poke Bowls, Poke Tacos, And Poke Kueh Pie Tee Near Rochor MRT
Summary
Pros
– Customisable options
– Pleasant ambience
– No GST or service charge
Cons
– Limited selection of poke/toppings
– Flavours were mostly the same after mixing all the bowls
Recommended Dishes: Signature Torched Bowl ($15), Torched Sesame Tofu Add-on ($1), Spicy Poke Shots ($7)
Operating Hours:
Monday – Friday 11am to 5:30pm
Address: 128 Prinsep Street, Singapore 1886558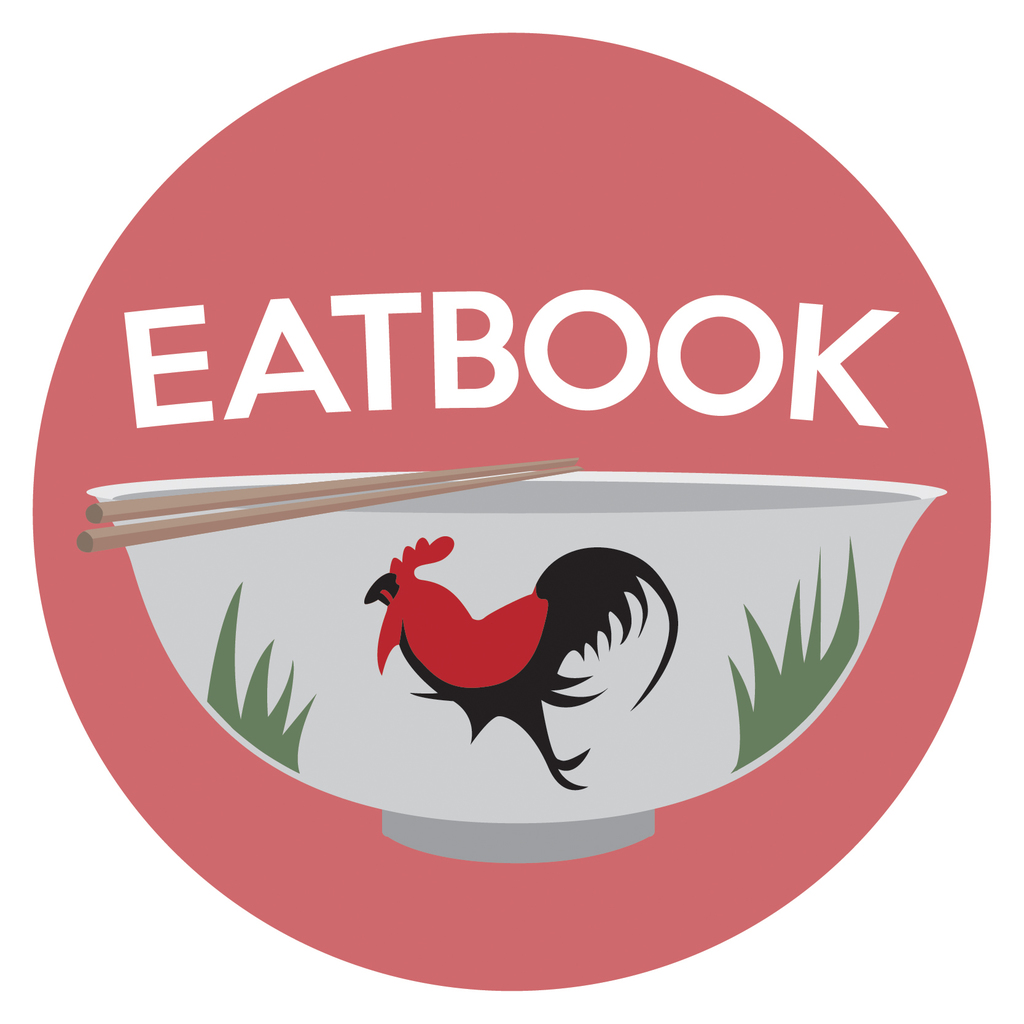 Drop us your email so you won't miss the latest news.