---
Rediscover these traditional Teochew dishes
---
There are many reasons why I love Teochew food. It may be because I'm Teochew and chowing down on a plate of chai tow kway leaves a nostalgic warmth in my belly. But it's also because Teochew cuisine shines a spotlight on the freshness of their ingredients and quality of cooking. With that in mind, bookmark this page and check out these 10 traditional Teochew dishes. 
---
1. Teochew Steamboat
---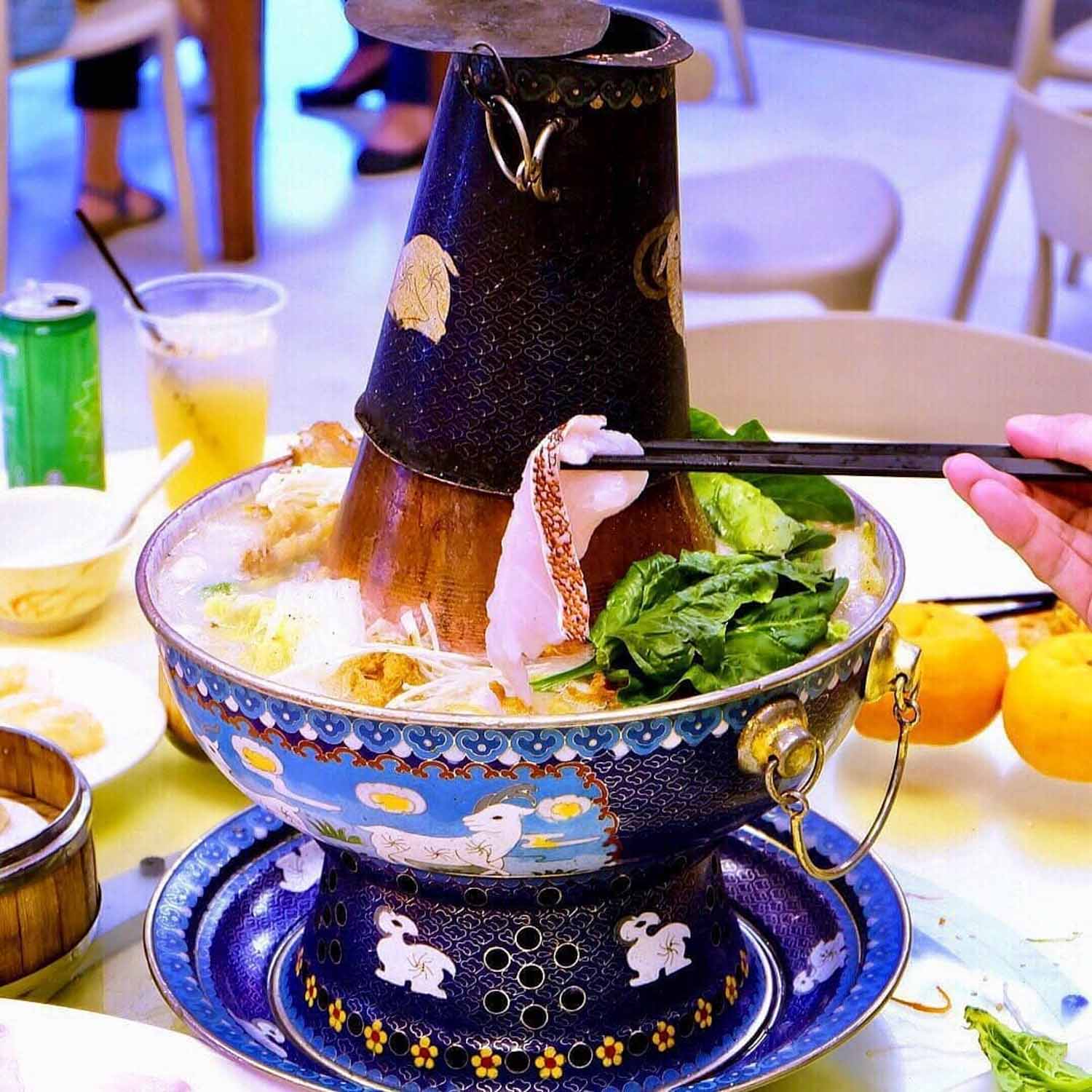 Image credit: @212teochew
Judging from the snaking queues at Hai Di Lao and Suki-ya, Singaporeans clearly love steamboats. But besides spicy mala broths and collagen-based soups, the underrated Teochew steamboat is a must-try for hot pot fans. What I love about this traditional dish is its charcoal heating system, which infuses the broth with a distinct smoky aroma.
Among the few stalls that offer Teochew-style steamboats, only 212 Teochew Cuisine dishes up theirs in intricate cloisonné pots. As delicious as it is beautiful, their Jing Tai Lan Sliced Fish Steamboat (from $65) wows with its robust fish-head broth. A palatable sourness lingers on your palate after every mouthful of soup, bringing balance to its rich milkiness.
Address: Blk 212 Lorong 8 Toa Payoh, #01-53, Singapore 310212
Opening hours: Daily 24 hours
Tel: 6259 0080
Website | Full list of outlets
Menu
---
2. Pao Fan
---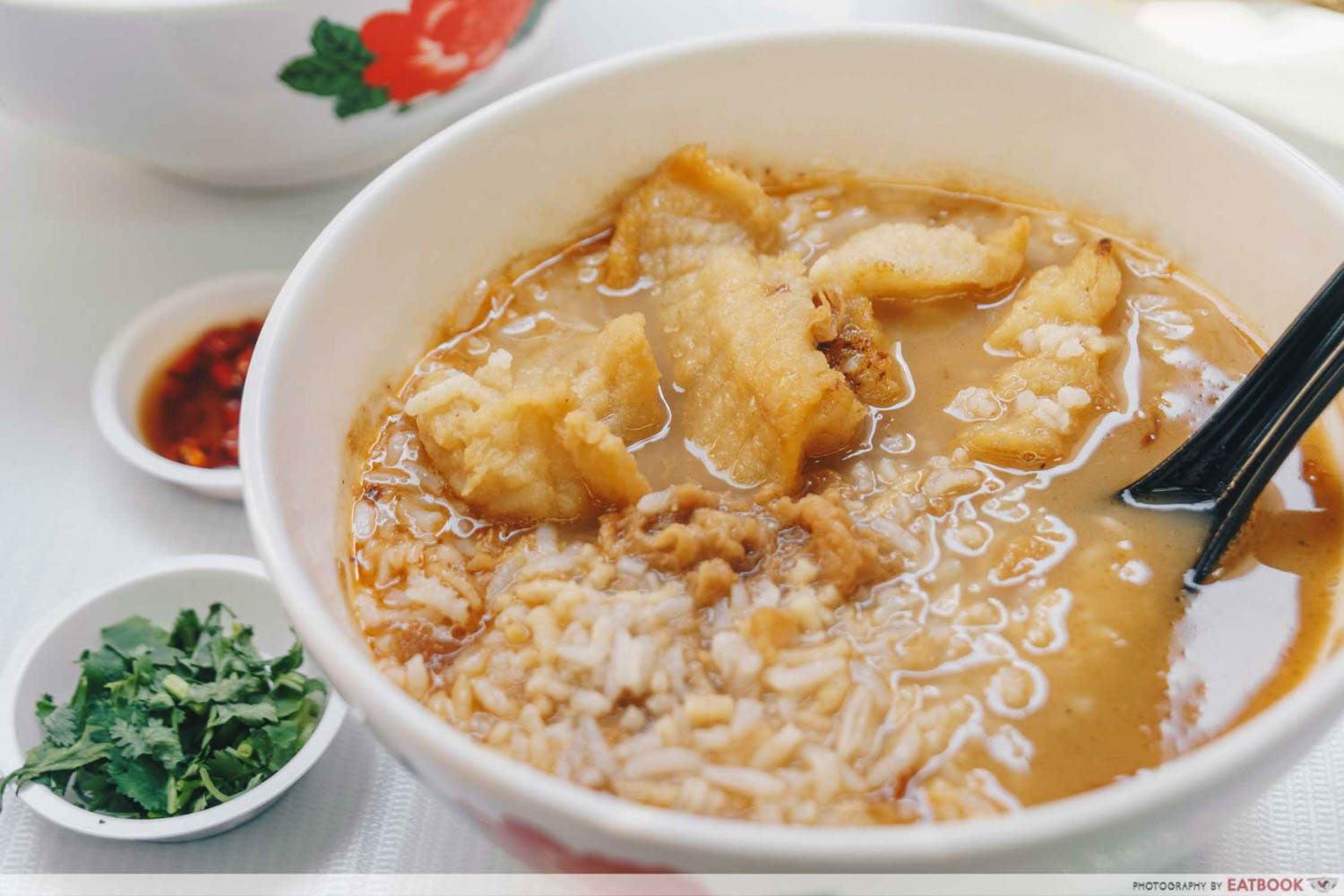 Forget about fancy ingredients and intricate plating, Chao Ting has stolen the hearts of CBD workers with their pao fan—a modest-yet-addictive duo of rice and broth. Patiently simmered for over five-hours, their soup offers a harmonious balance of creamy and seafood accents, leaving you hooked from the first mouthful. 
While all the pao fan are impressive, their Fried Fish 'Pao Fan' ($9) deserves special mention. Coated in a light and airy crust, these firm-yet-tender dory slices sponge up the robust broth, unfurling in a flavour-packed combo of luscious and savoury notes. 
Check out our full review of Chao Ting!
Address: 132 Amoy Street, Far East Square, Singapore 049961
Opening hours: Mon-Fri 11:30am to 3pm
Website
Menu
---
3. Jellied Pig Trotters
---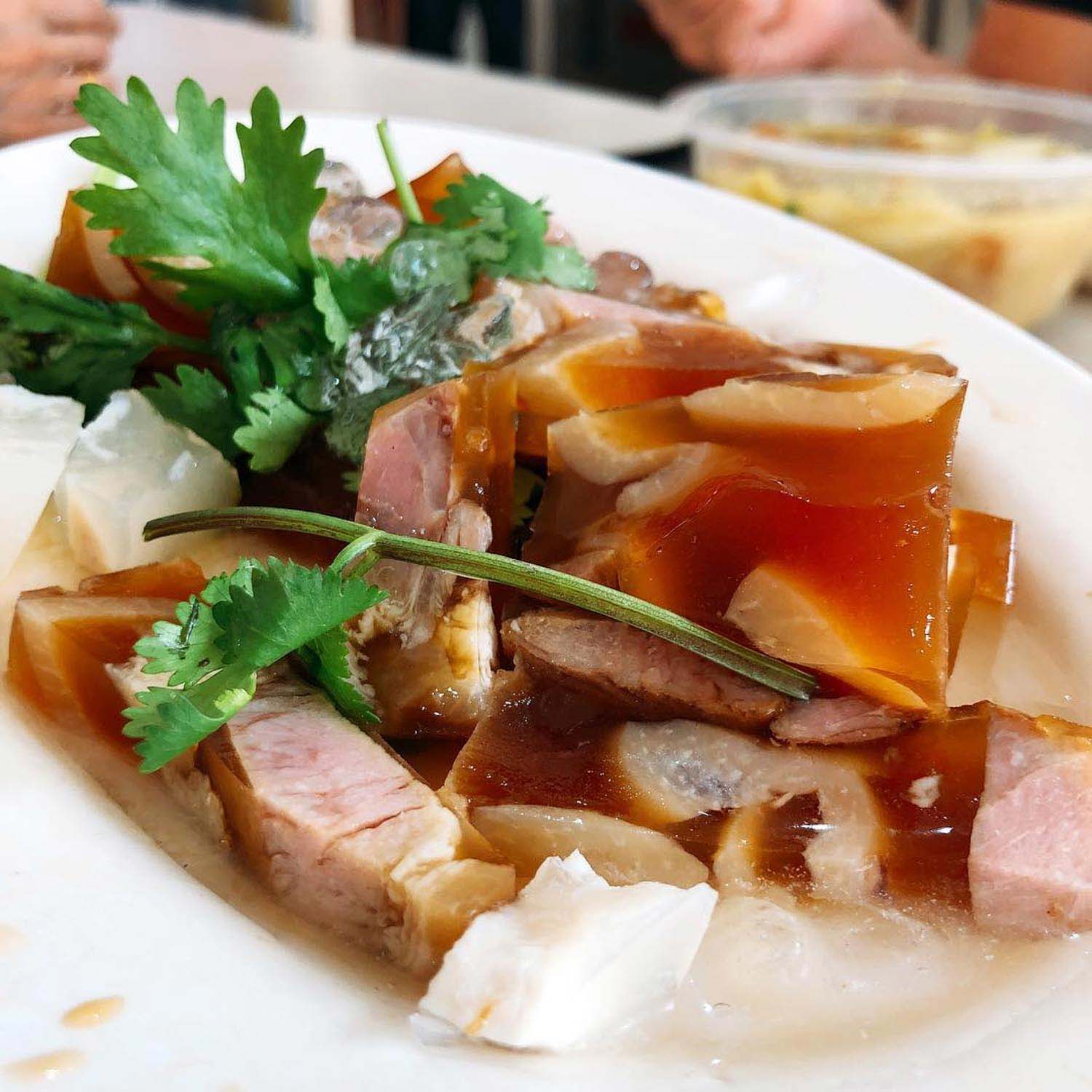 Image credit: @howicworld
Jellied pig trotters are incredibly rare today, and understandably so. Behind these modest blocks of "agar-agar" lie a mountain of preparation; trotters are slow-cooked for half a day, mixed with slivers of pork, then chilled for another full day. 
Given the sheer amount of elbow grease put into creating these aspics, Lao Liang deserves a pat on the back for keeping their Pig's Trotter Jelly affordable. Priced at $5, a regular serving features bouncy slabs of jelly that brim with meaty savouriness. A tangy chilli relish rounds off this toothsome snack, lightening the heavier notes with its gingery zing. 
Address: 166 Jalan Besar, #02-37, Berseh Food Centre, Singapore 208877
Opening hours: Tue-Sun 11am to 3pm
---
4. Lor Ark (Braised Duck)
---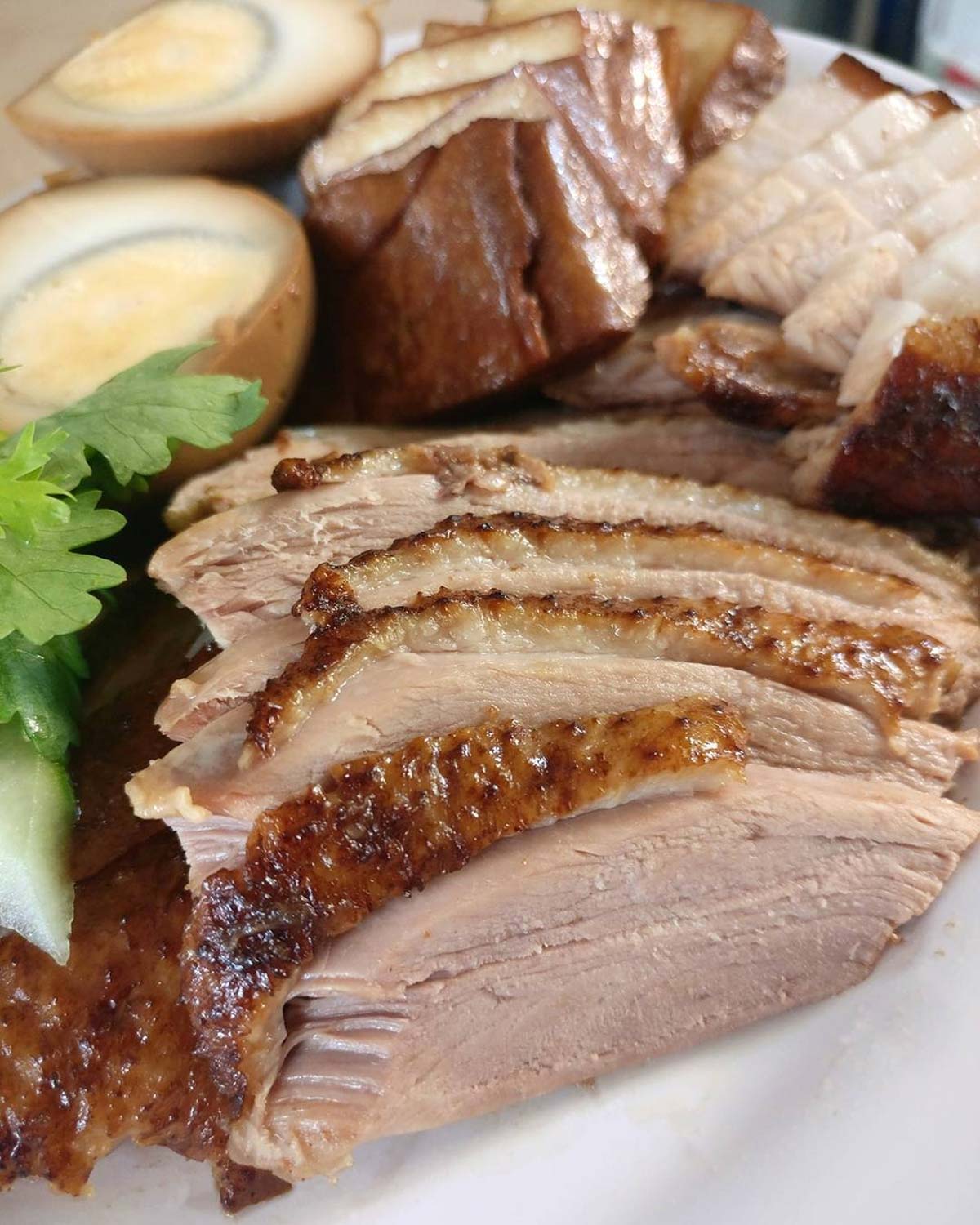 Image credit: @ahxiaoteochewbraisedduck
A dish that I feel happiest introducing to those new to Teochew cuisine is lor ark, or braised duck. In fact, this is the dish I pamper myself with after an exhausting day of work. A bath of cinnamon sticks, star anise, galangal, and soy sauce infuses the meat with a vivid fragrance while also masking its gamey bite.
Among Singapore's numerous lor ark stalls, Ah Xiao Teochew Braised Duck is where I find myself returning to. Patiently braised to a fork-tender state, the braised duck brims with rich and meaty savouriness. For a rounder taste, dunk this protein in their house-made chilli sauce and relish the extra garlicky kick.
Address: 505 Beach Road, #B1-53, Golden Mile Food Centre, Singapore 199583
Opening hours: Daily 9am to 3:30pm
Tel: 9109 8026
Website
---
5. Orh Nee
---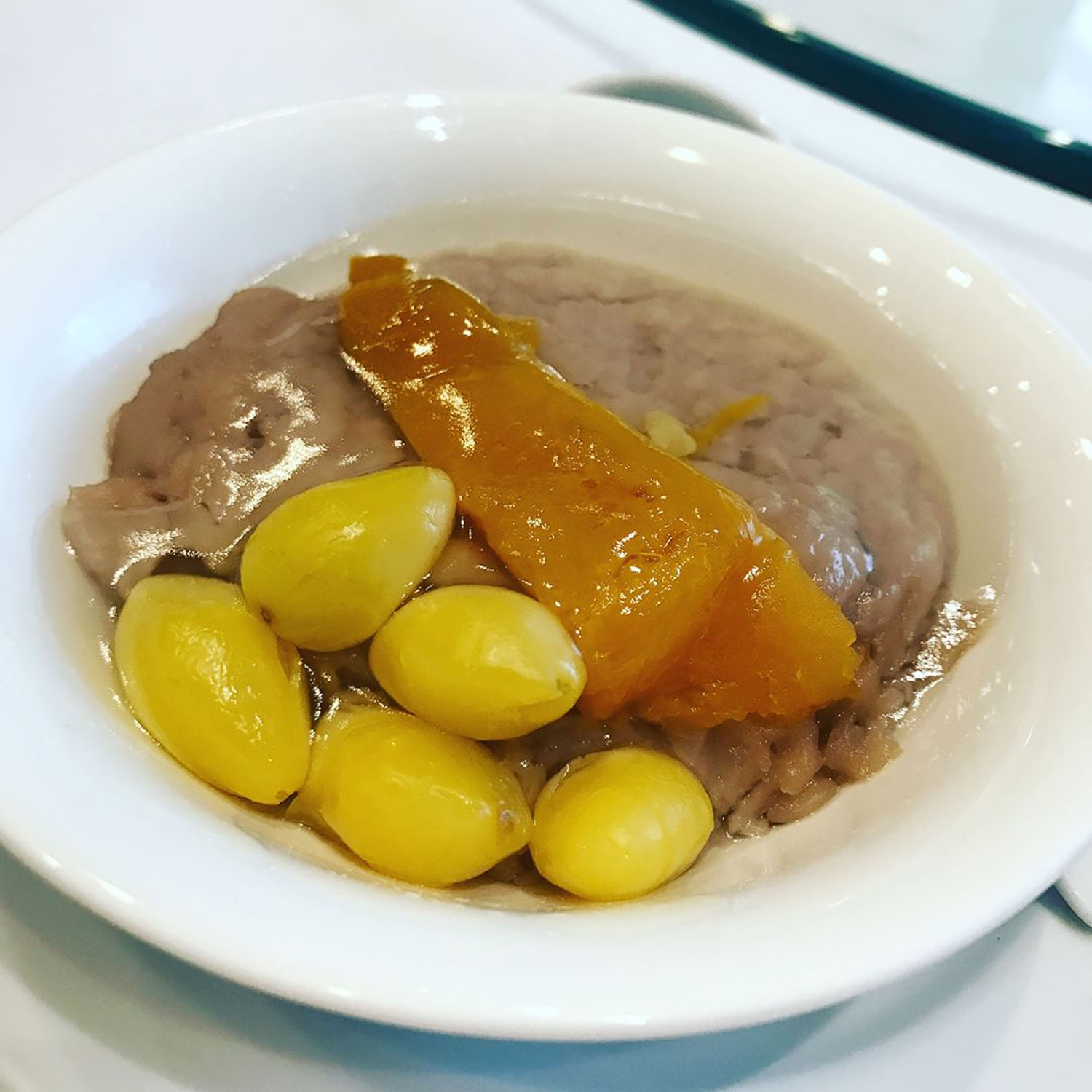 Image credit: @canddiiess_
We wouldn't have done this list justice if we had missed out on orh nee, the quintessential Teochew dessert. Featuring steamed yam paste and pumpkins, this unassuming treat may seem straightforward to prepare, but it actually requires plenty of skill. 
Only yams with a smooth texture are picked out before they are pounded, steamed, and finally blended. Elaborate as this preparation is, the end product makes it all worth it. Think of the velvetiest mash, gliding across your tongue and teasing with its earthy undertones. 
With more than half-a-century of experience, Hung Kang Teochew Restaurant whips up a pretty shiok Mashed Yam with Gingko Nuts and Pumpkin. Their yam paste not only comes with a generous sprinkle of gingko nuts, but also pairs beautifully with the aptly sweet syrup.
Address: 28 North Canal Road, Poh Heng Building, Singapore 059284
Opening hours: Daily 11am to 3pm, 6pm to 10:30pm
Tel: 6533 5300
Website
---
6. Chye Poh Fried Kway Teow
---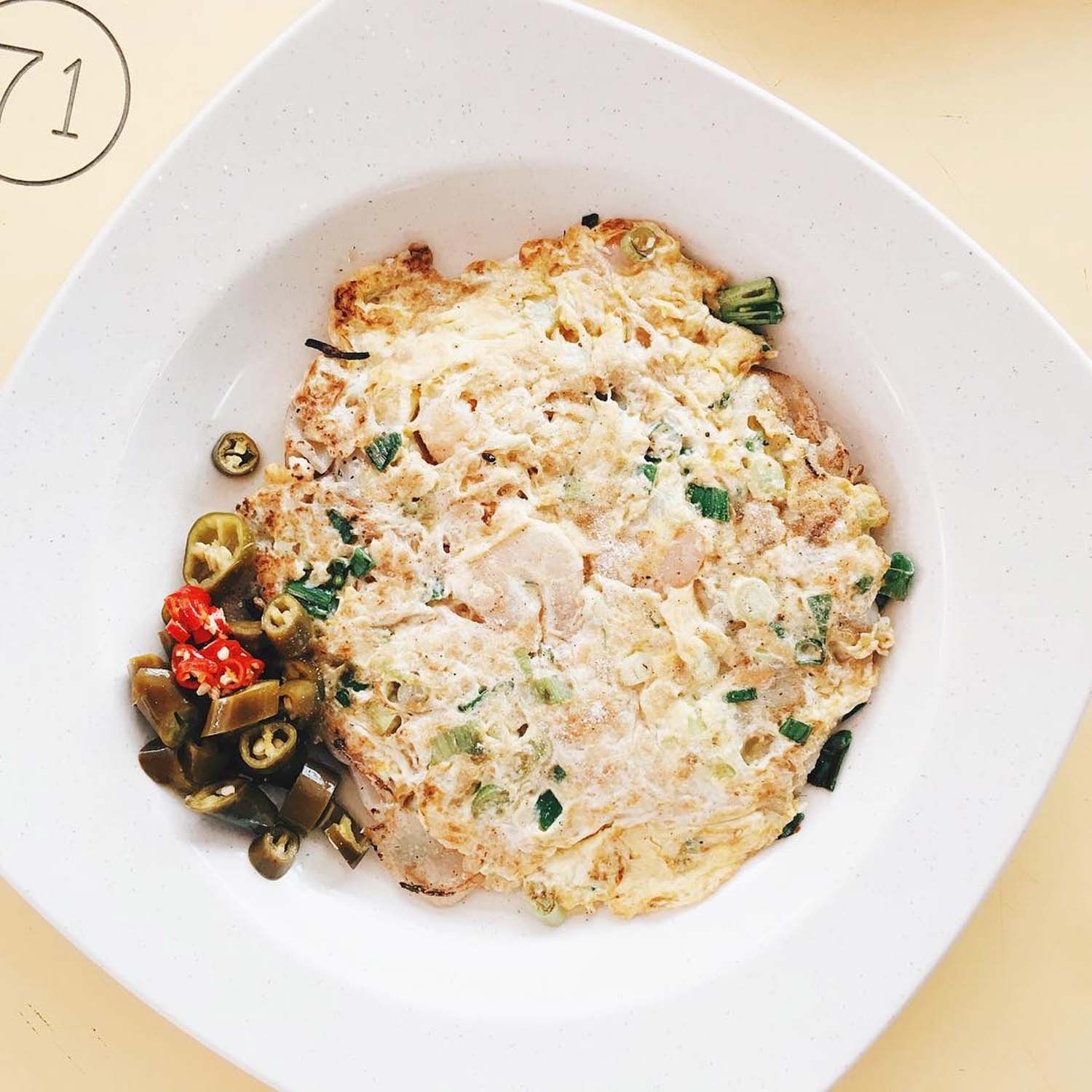 Image credit: @helloitsming
It's beautiful how skilful stir-frying can transform a motley of ordinary ingredients into one delicious medley of flavours. Case in point: Poh's Preserved Vegetable Hor Fun ($5). Wiggly strands of kway teow, chye poh, beansprouts, eggs, and chives are tossed into a fiery wok, to create a moreish plate of carbs that teems with wok hei. The unassuming chye poh certainly steals the show here, bolstering their kway teow with a sweet and savoury tang.
Address: 7 Empress Road, #01-89, Empress Road Market & Food Centre, Singapore 268819
Opening hours: Daily 11:30am to 7pm
---
7. Soon Kueh
---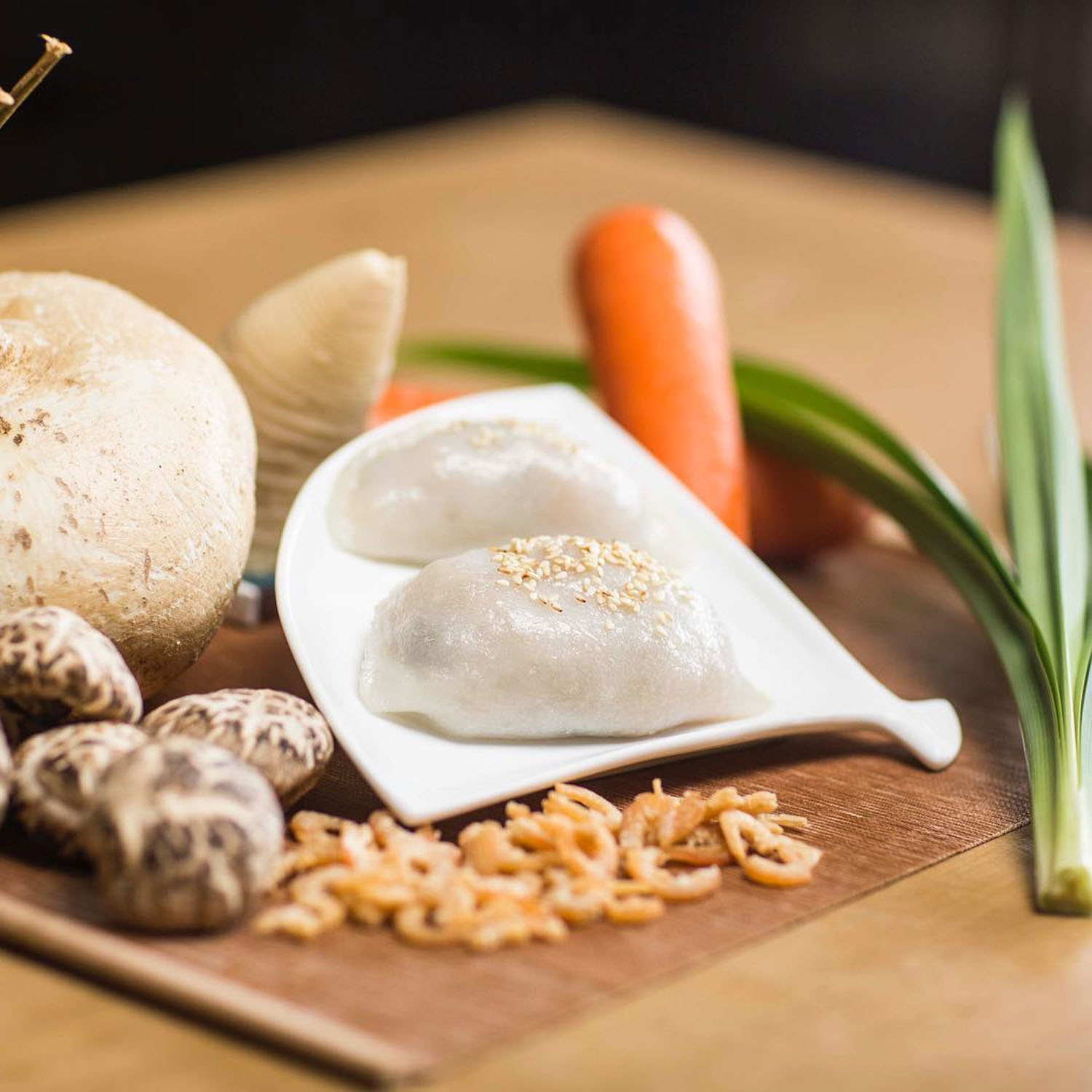 Image credit: @ahyeesoonkueh
Mention Teochew kueh in a conversation and most of us will instinctively think of soon kueh. These jiggly pillows usually hide a combination of jicama, dried shrimps, and mushrooms within their translucent cases, such that every bite offers a satisfying burst of savoury and umami flavours. Though most stalls now use jicama in their filling, more traditional ones, such as Kuehs and Snacks, continue to add bamboo shoots into their Soon Kueh ($1.30).
10 Traditional Soon Kueh Stalls In Singapore That Even Your Grandparents Will Approve Of
Address: Blk 125 Bukit Merah Lane 1, #01-164, Alexandra Village C3, Singapore 150125
Opening hours: Daily 8am to 7pm
Tel: 6273 5875
Website
---
8. Teochew Cold Crab
---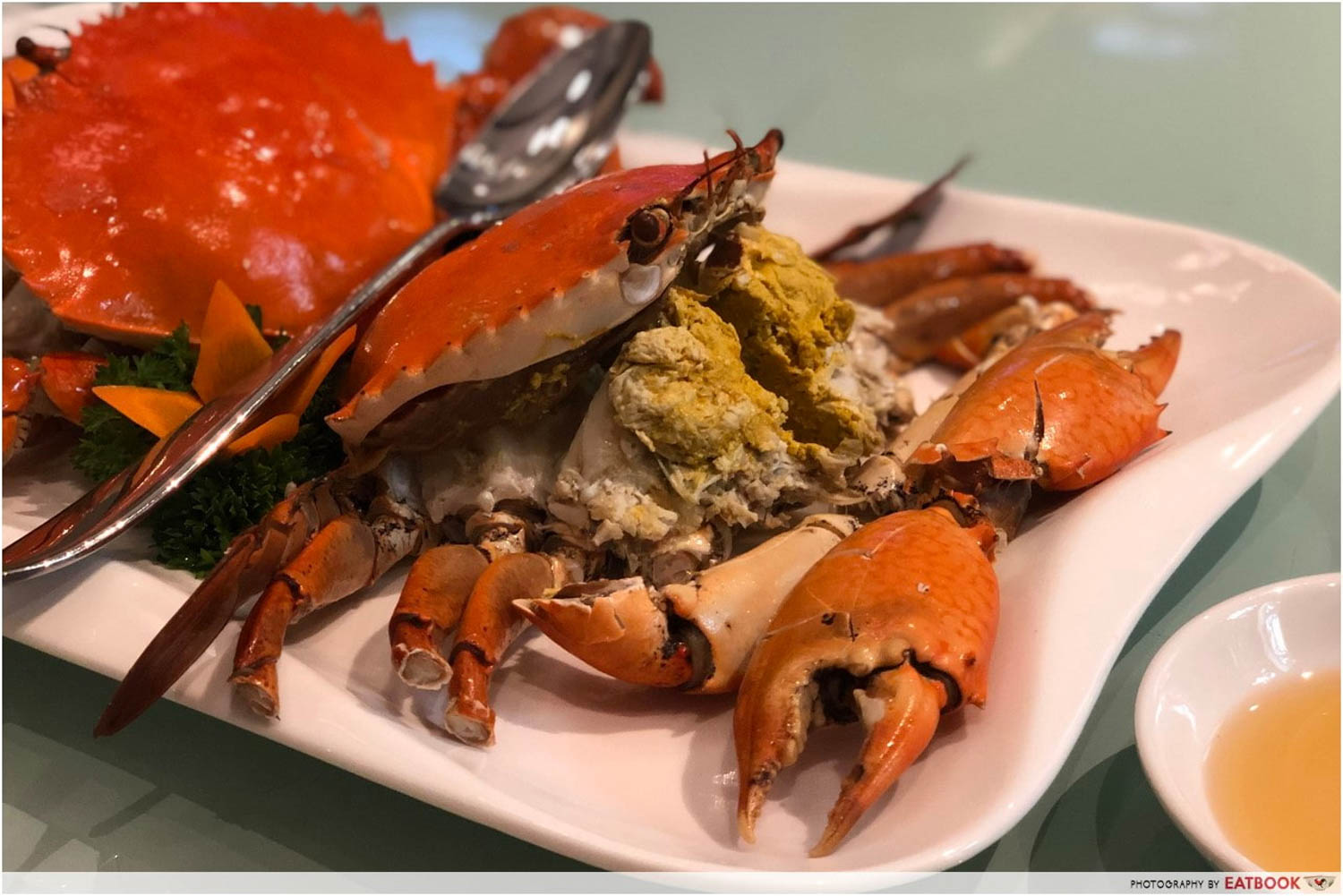 Showcasing an ingredient's natural taste is central to Teochew cooking and Teochew cold crabs best exemplify this point. In doling out this dish, premium yellow-roe crabs are simply steamed and chilled, sans additional seasonings. This minimalist preparation preserves their briny sweetness, while also highlighting the roe's luxe butteriness.
A sister branch of the legendary Chui Huay Lim Teochew Cuisine, Zui Yu Xuan Teochew Cuisine delivers a belly-pampering rendition of the dish. With a gold mine of roe stashed within their shells, the calorific Cold Crab ($12++ per 100g) are probably some of the best you can find locally.
Address: 130/131 Amoy Street, Singapore 049959
Opening hours: Daily 11:30am to 3pm, 6pm to 11pm
Tel: 6788 3637
Website
Menu
---
9. Teochew Suckling Pig
---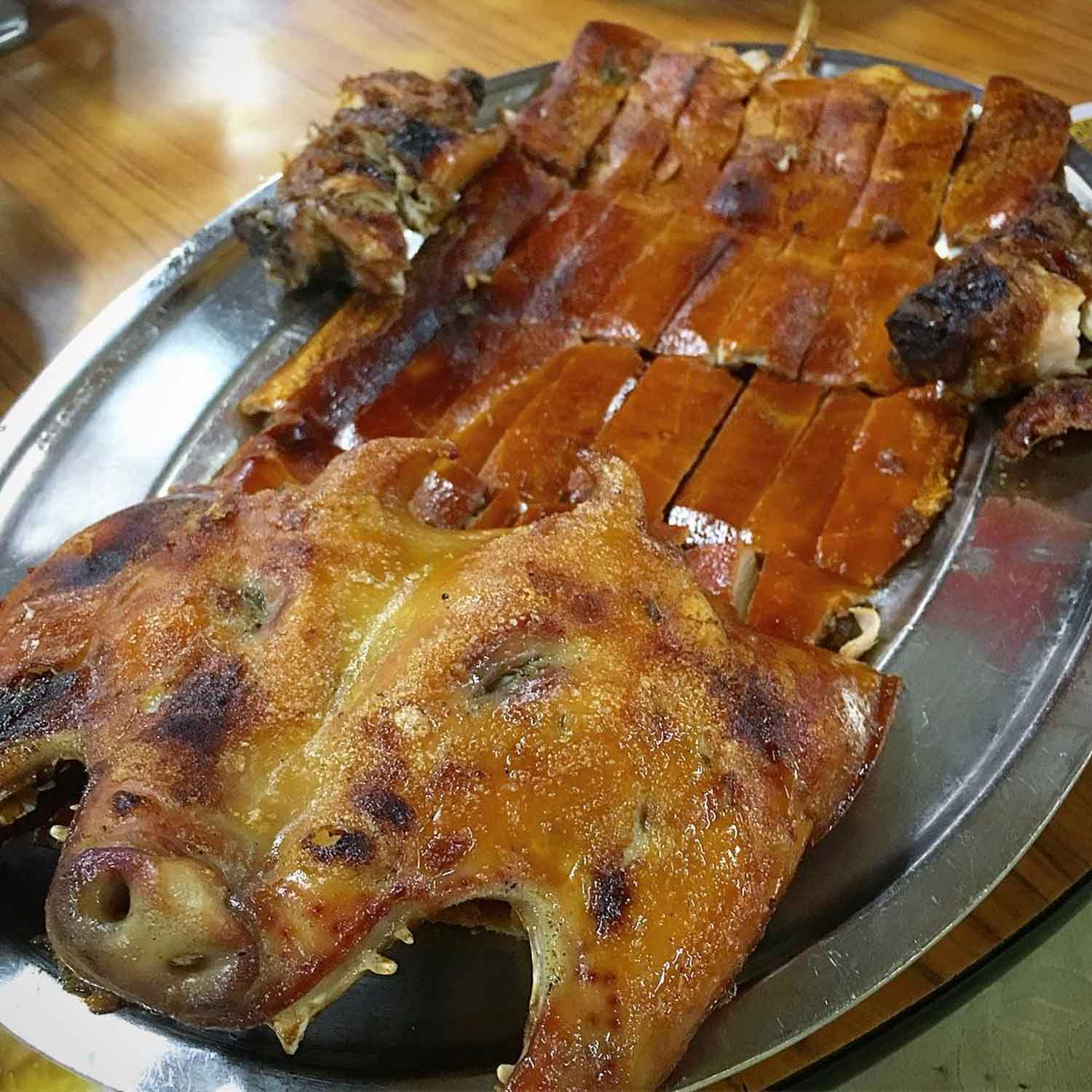 Image credit: @siming
Here's a lavish treat that lights up any face at a banquet: the crispy Teochew suckling pig! Sink your teeth into the biscuit-like crust and it instantly shatters apart in an ASMR-worthy crackle, unleashing a powerful crescendo of buttery flavours. A thin layer of pork meat lies beneath this brittle skin, providing a welcome textural contrast with its succulence.
Hidden within an ulu industrial estate, Kian Seng Seafood Restaurant is a secret known only to the most hardcore fans of Teochew food. Their belly-pampering Teochew Suckling Pig regularly appears in their luxurious nine-course set menus, all priced between $588 and $988.
Address: 4013 Ang Mo Kio Avenue 10, #01-450, Ang Mo Kio Industrial Park 1, Singapore 569629
Opening hours: Daily 11am to 2:30pm, 5pm to 11:30pm
Tel: 6458 2552/ 6481 3783
Website
Menu
---
10. 'Puning' Fermented Bean Chicken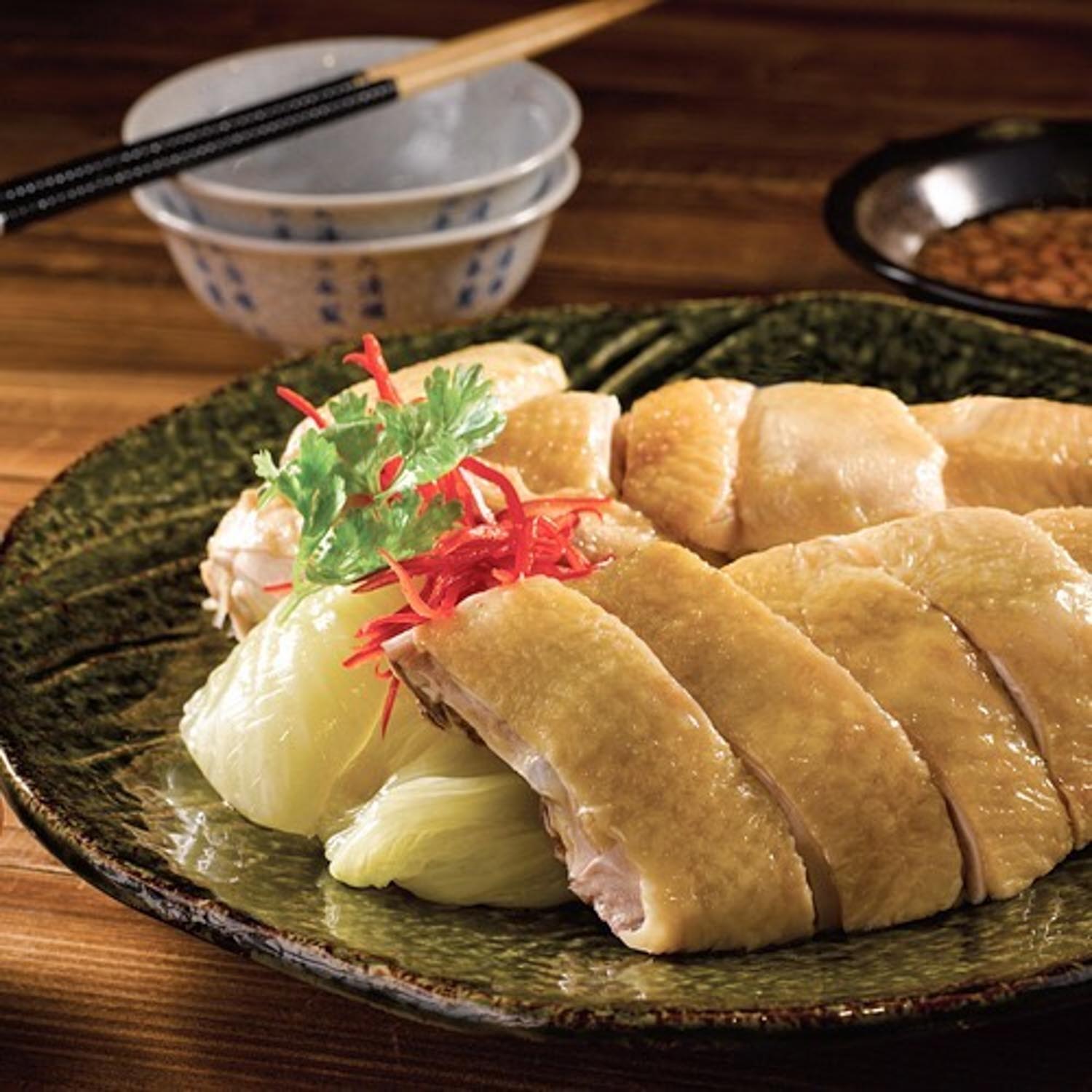 Image credit: @zuiteochewcuisine
A quiet town in the Chaoshan region, Puning takes pride in its unique fermented bean paste. Prepared by fermenting soybeans with flour and salt, this condiment leaves a salty zing on the tongue. 
Zui Yu Xuan Teochew Cuisine fully utilises this robust seasoning in their 'Puning' Fermented Bean Chicken ($22++/$40++), lifting the natural flavours of the meat with its earthy and savoury undertones. For a complete meal, pair this full-bodied chicken with their Porridge With Five Condiments ($4.80++) and savour the well-balanced combination.
Address: 130/131 Amoy Street, Far East Square, Singapore 049959
Opening hours: Daily 11:30am to 3pm, 6pm to 1pm
Tel: 6788 3637
Website
Menu
---
Go old-school with these traditional Teochew dishes
---
Backed by a wealth of history, Teochew food will impress you with the extensive variety of food it has to offer. Give Japanese or Korean nosh a pass the next time you're searching for food and head for these traditional Teochew dishes instead.
If you're a fan of all things old-school, check out these 10 Nonya kueh stalls as well. Whether it's the umami-packed Lemper Udang or luscious Kueh Dar-dar, these traditional bakeries will satisfy any kueh-vings with their handmade creations.
10 Nonya Kueh Stores Serving Traditional Handmade Treats Your Grandmother Will Love
Featured image adapted from @ahyeesoonkueh and @zuiteochewcuisine.