1-for-1 ramen at Tsuta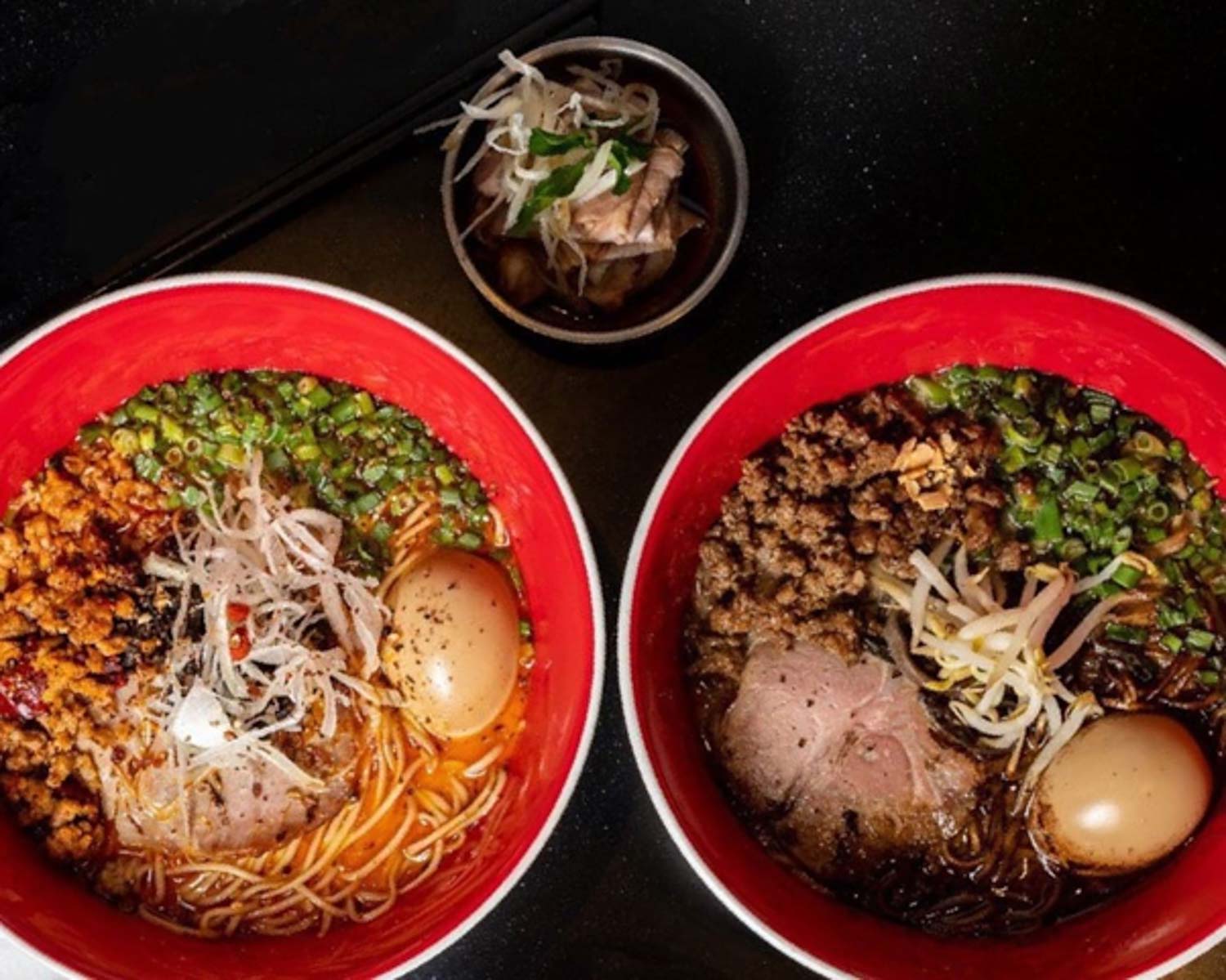 Image credit: Tsuta Singapore
While many celebrate the newfound freedom to eat out in Phase Two, homebodies are also left to explore their delivery and takeaway choices. If the thought of enjoying a warm, hearty meal at home appeals to you, Tsuta now has a 1-for-1 ramen offer for delivery and takeaway orders. This promotion is valid until 31 August 2020. With this offer, you can enjoy two hot bowls of ramen from the Michelin-starred restaurant at only $18.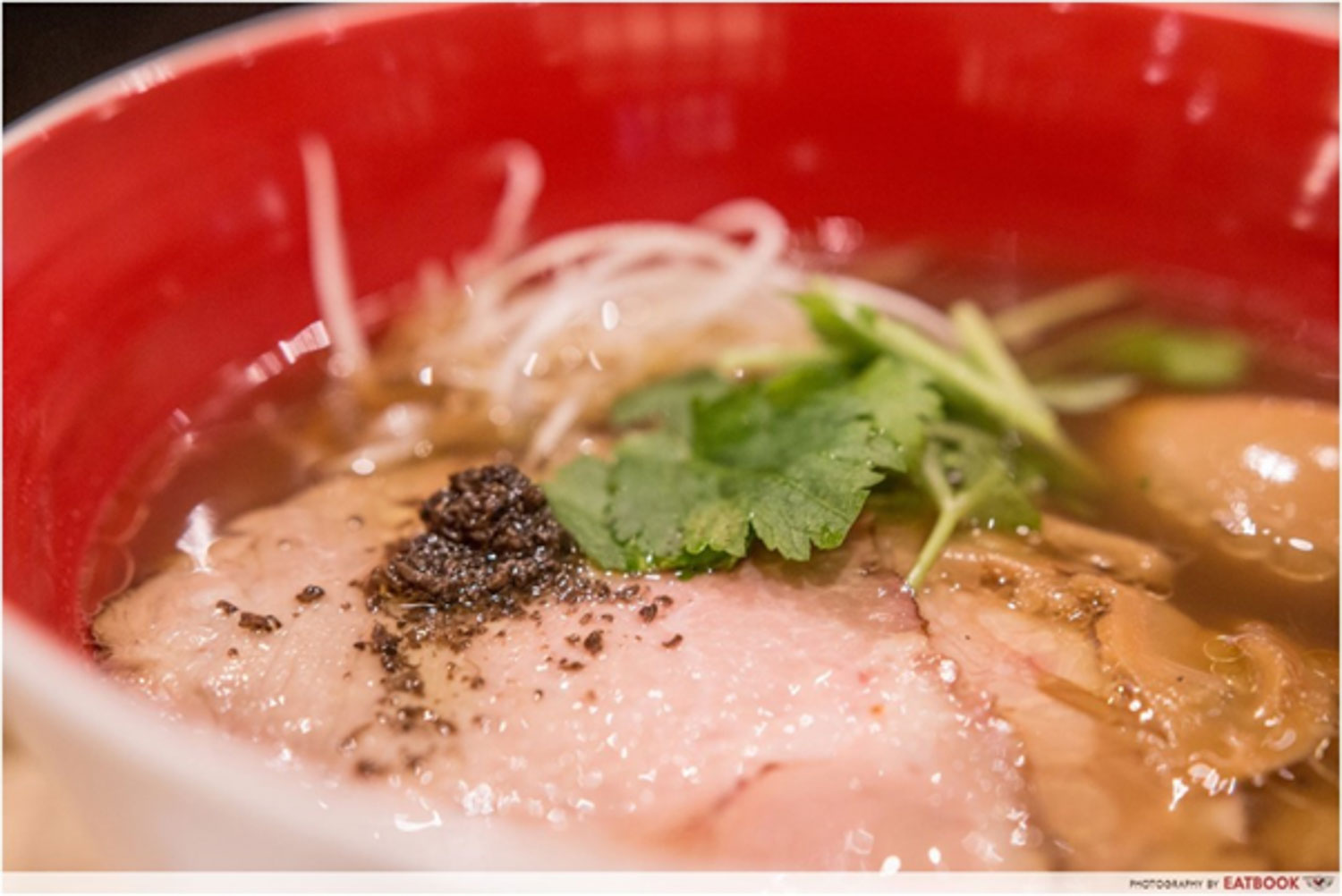 Truffle fans would be delighted to find that the Shio Soba and Shoyu Soba are included in this offer. The former features a white truffle oil-infused purée atop other ingredients, while the latter features a soya sauce-based broth finished off with a black truffle purée instead.
If you can't find the appeal in truffle, consider the pork bone-based Tonkotsu Soba. For those with stronger palates, Tsuta has you covered with the Miso Soba and the garlicky Kurobishio Tonkotsu Soba. Spice lovers can also enjoy this 1-for-1 deal with the Mala Tonkotsu Soba, a spicier and bolder option.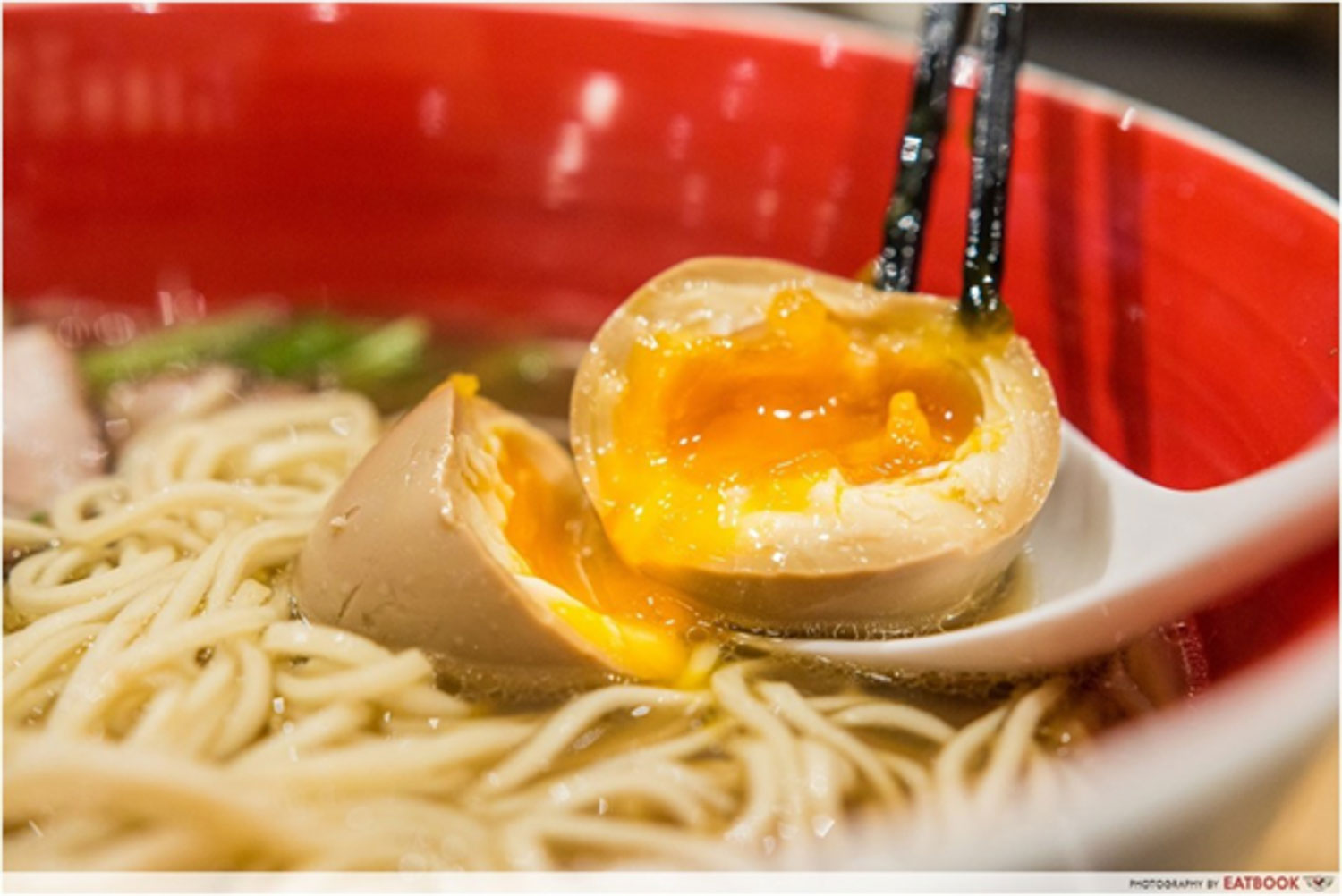 Tsuta offers a variety of add-ons at extra costs too. If you're a person who can't resist the silky goodness of a Flavoured Egg, simply add one at an additional cost of $2.20.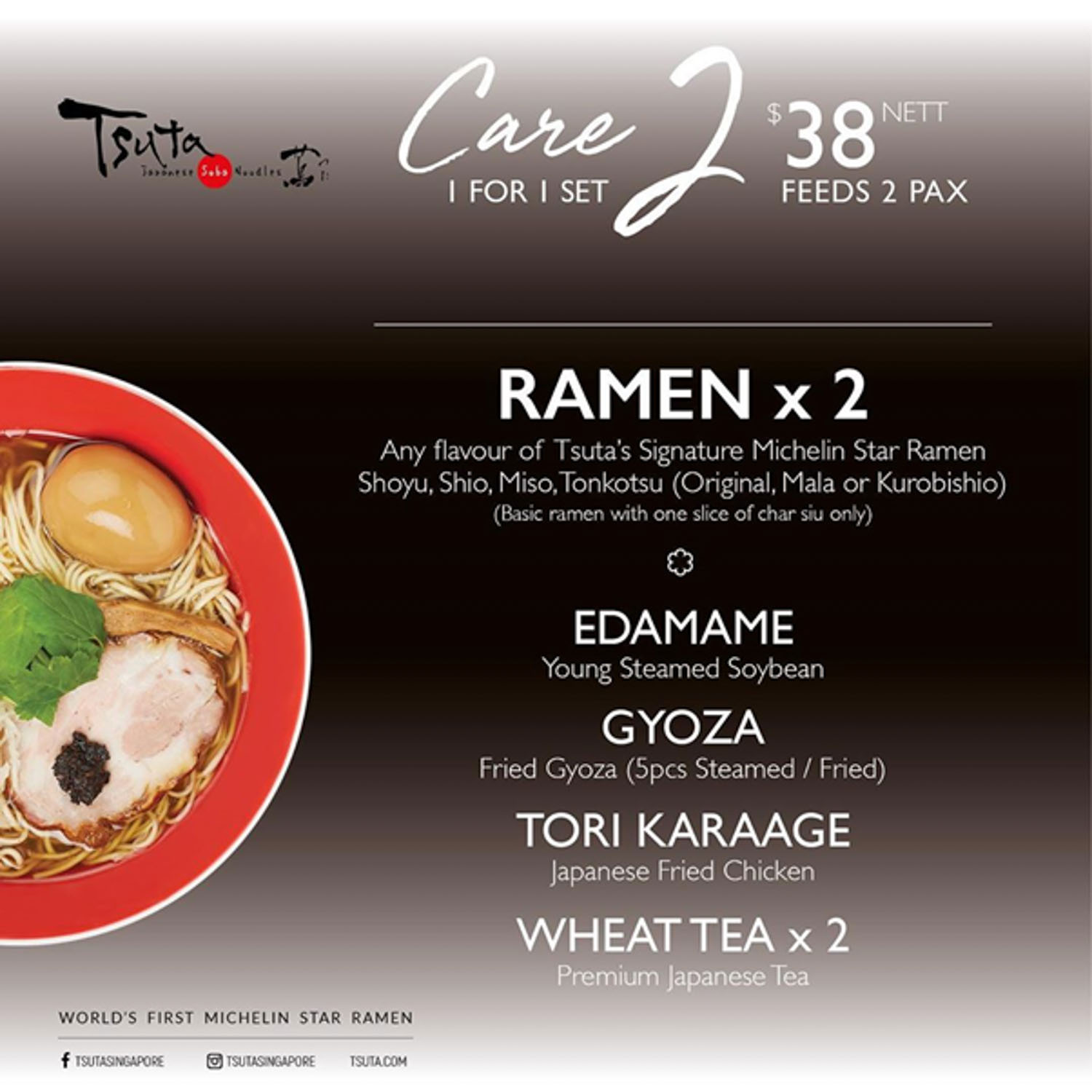 Image credit: Tsuta Singapore
Readers who would like to enjoy their ramen with sides can order the Tsuta Ramen Care Sets as well. At $38 for two people, these sets include sides such as gyoza and Japanese fried chicken. For larger groups, these sets are also available at $74 for four people and $99 for six people.
However, do note that these offers are only applicable for takeaway and delivery orders. Additionally, there is a minimum order of $20, and a $7 fee for all deliveries. To have this delivery fee waived, simply spend above $60.
For more ramen choices, check out our list of ramen delivery services.
Feature image adapted from Tsuta Singapore.
15 Ramen Delivery Services In Singapore For When The Tonkotsu Cravings Hit