TungLok Seafood dim sum buffet at Jurong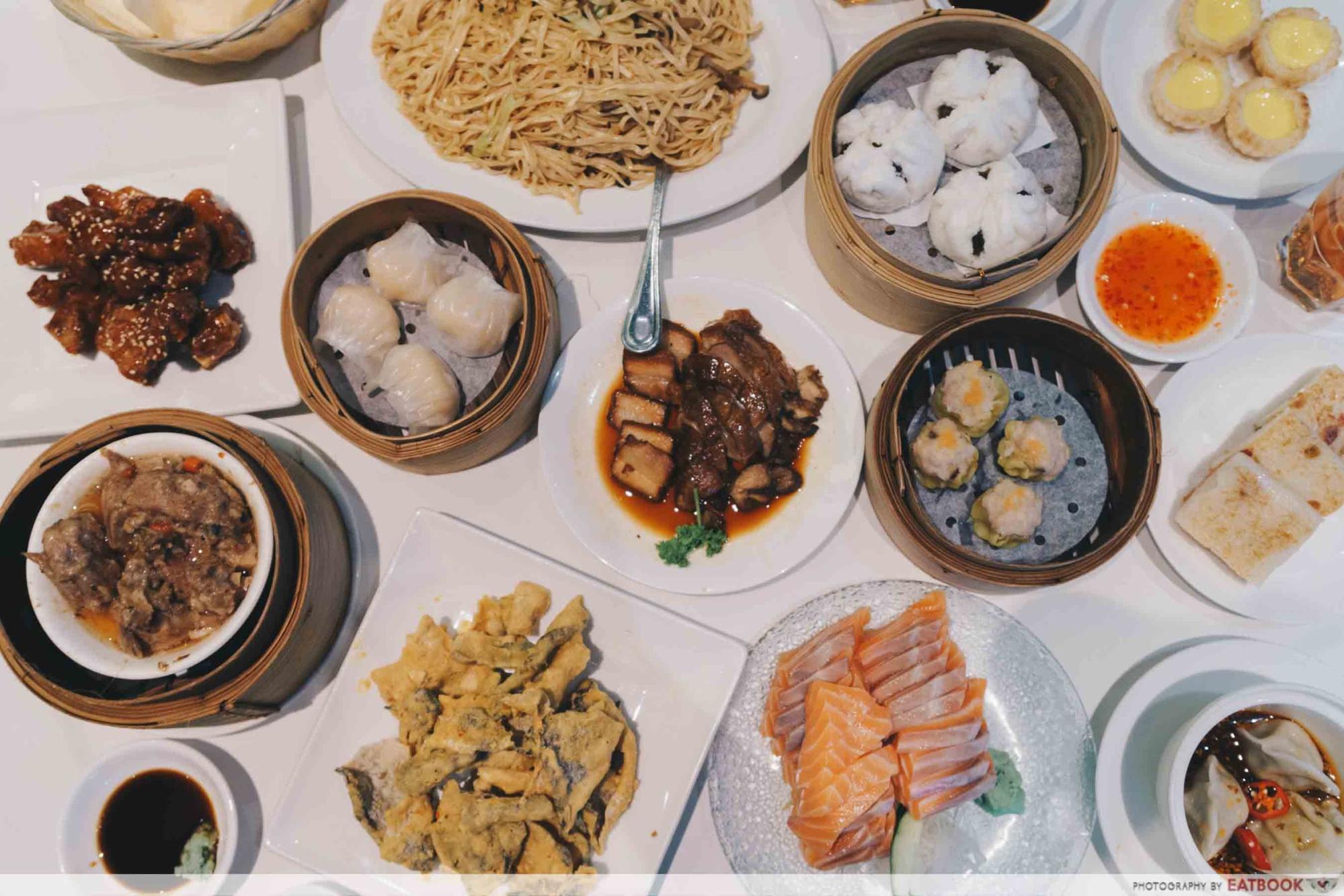 Call me a buffet snob, but I've had my fair share of over-priced buffets with a spread that did not match its high price tag. For me, the value of the buffet takes precedence over everything else. The TungLok Seafood outlet at Upper Jurong Road offers one which surpassed my expectations of a dim sum buffet.
Food at TungLok Seafood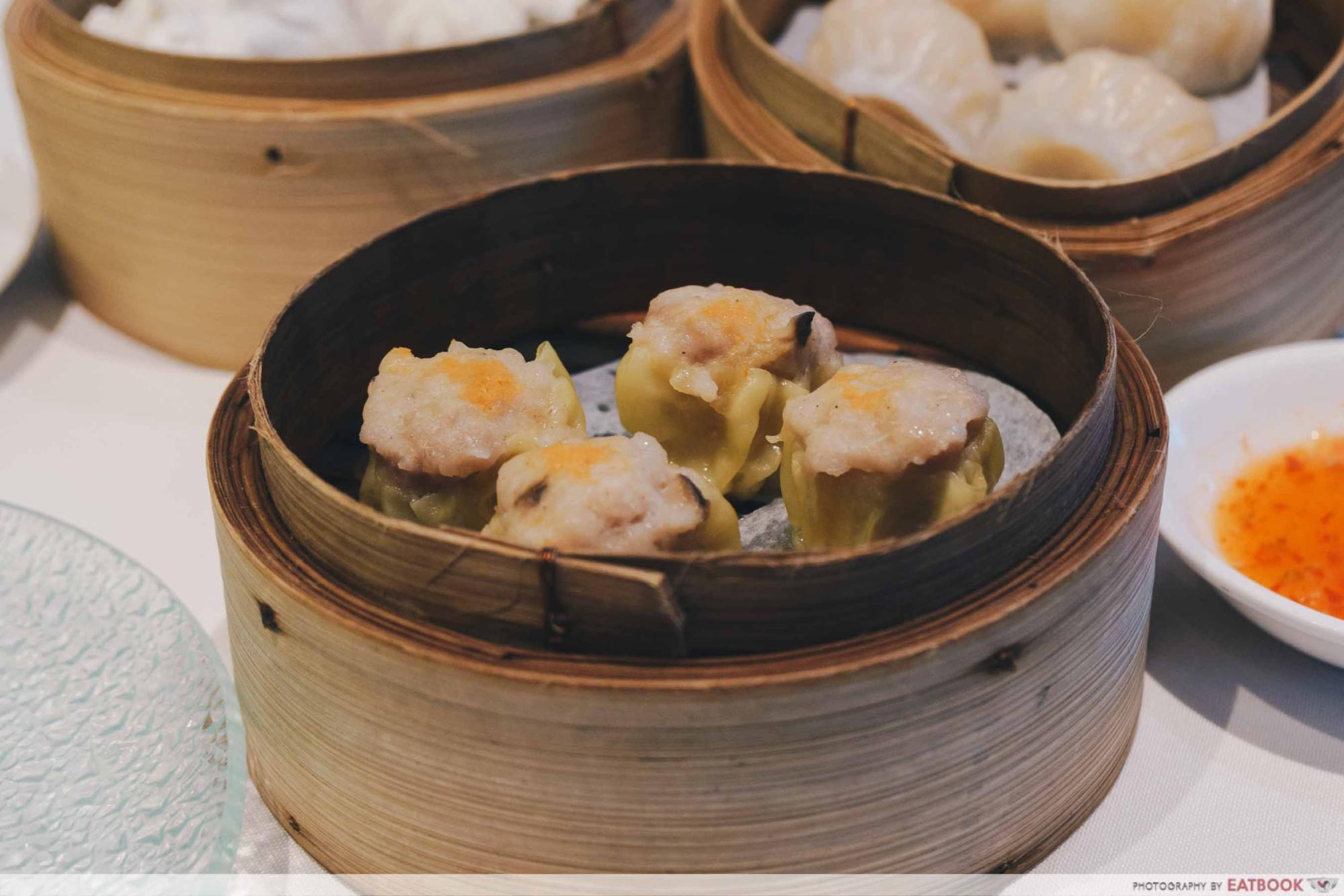 TungLok Seafood has two outlets – one at Orchard Central and one at Upper Jurong Road. Both have a pocket-friendly lunch buffet at $28.80++ per person. The former offers a Chinese buffet spread, while the latter offers an extensive dim sum buffet, which drew me in like a moth to a flame.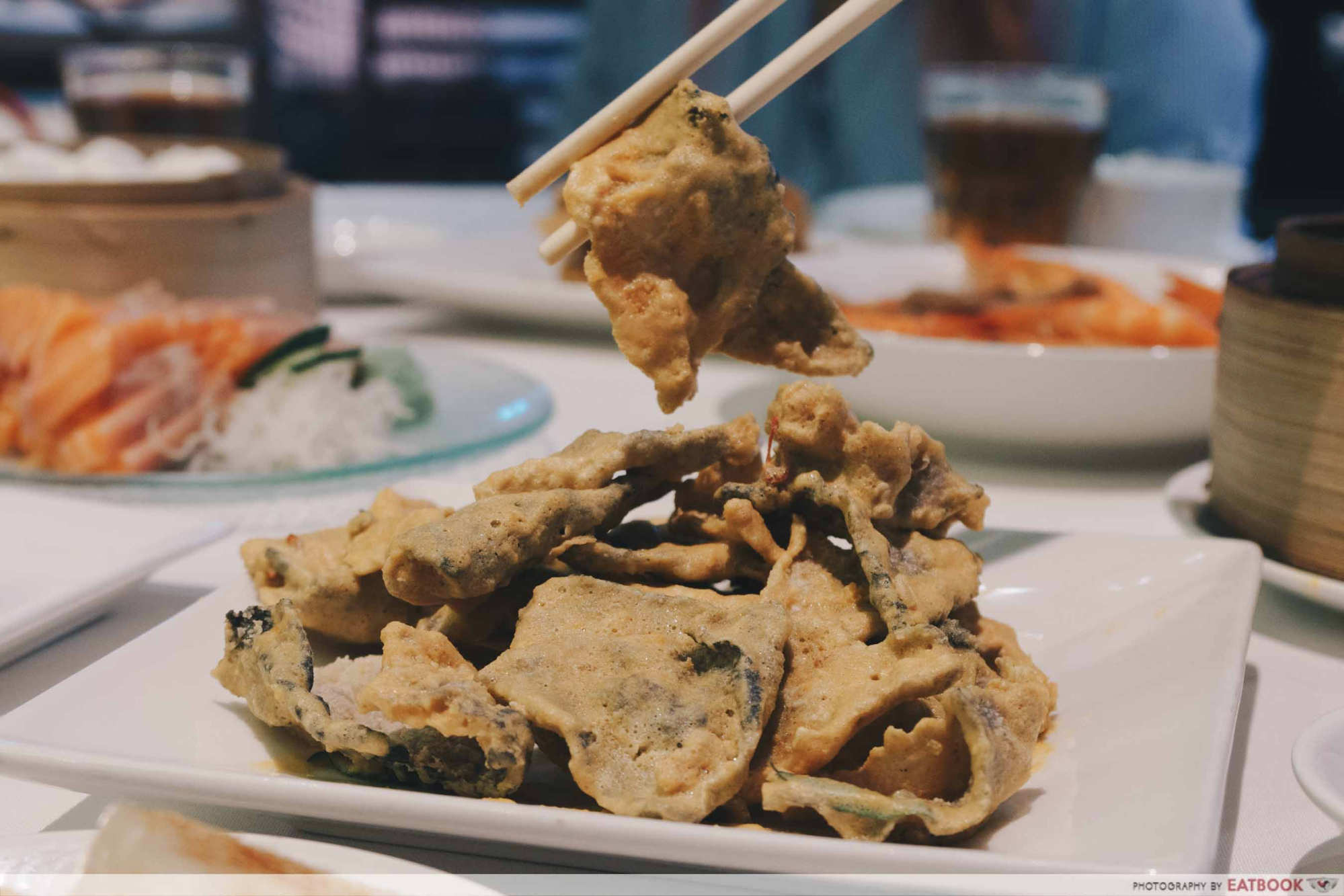 It is tempting to pass on the appetisers section of the buffet menu and head straight to the dim sum mains. However, I highly recommend starting off with their Crispy Fish Skin with Salted Egg Yolk. These salty and buttery pieces of deep-fried fish skin will elevate your meal with every loud crunch. I daresay this beats any other salted egg fish skin snacks I've tried thus far.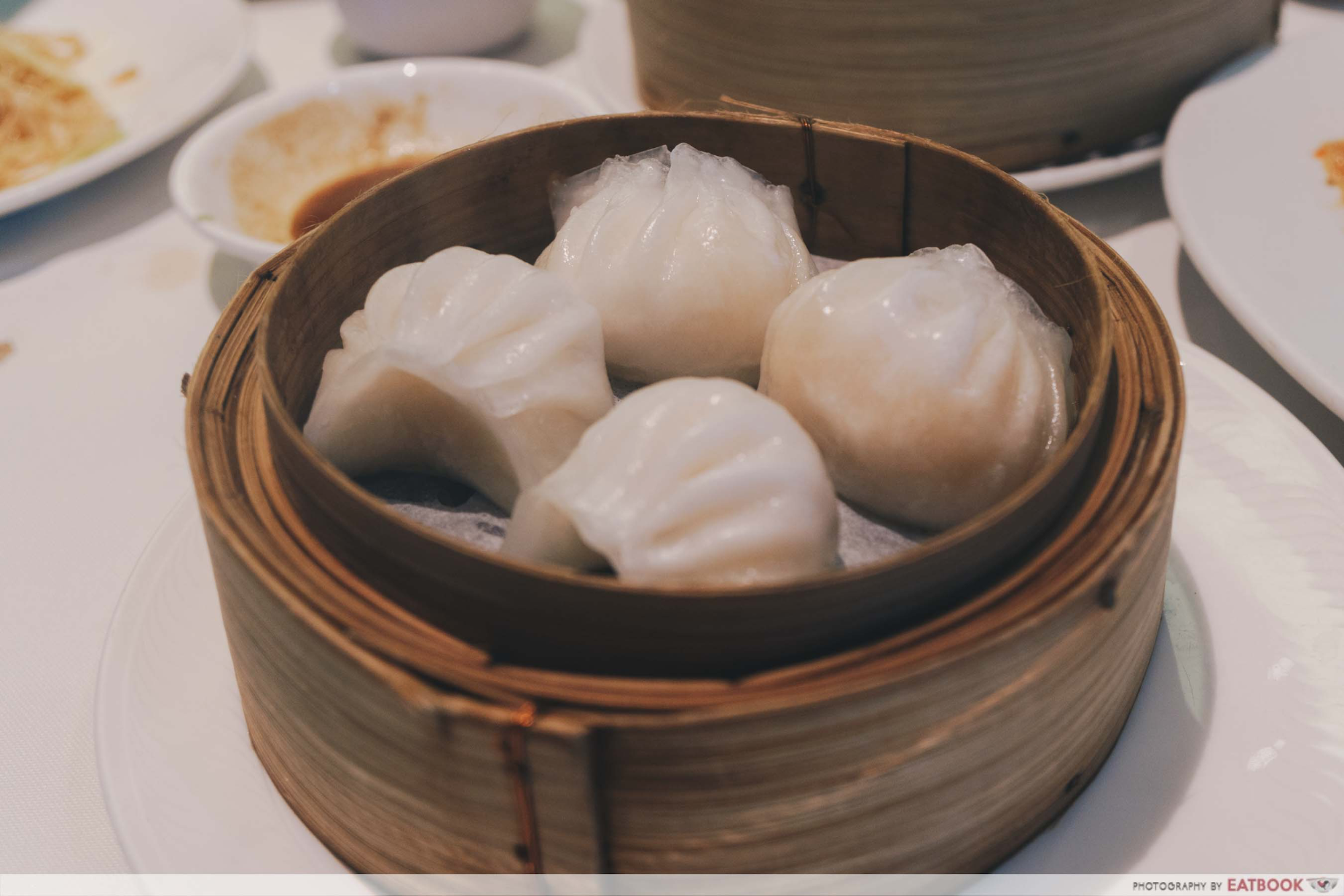 A good har gow or siew mai is essential to every dim sum spot. To me, these two emblematic food are the gateway to the other dishes served. You know more delicious dim sum creations are to come if these two are done right.
Zi Yean Bistro Review: Truffle Xiao Long Bao At This Cheap And Good Dim Sum Shop
The Royal Shrimp Dumpling from Tung Lok Seafood were like edible crystal gems. The skin of each orb was slightly translucent, delicately encasing a mixture of finely minced prawn and chunkier pieces.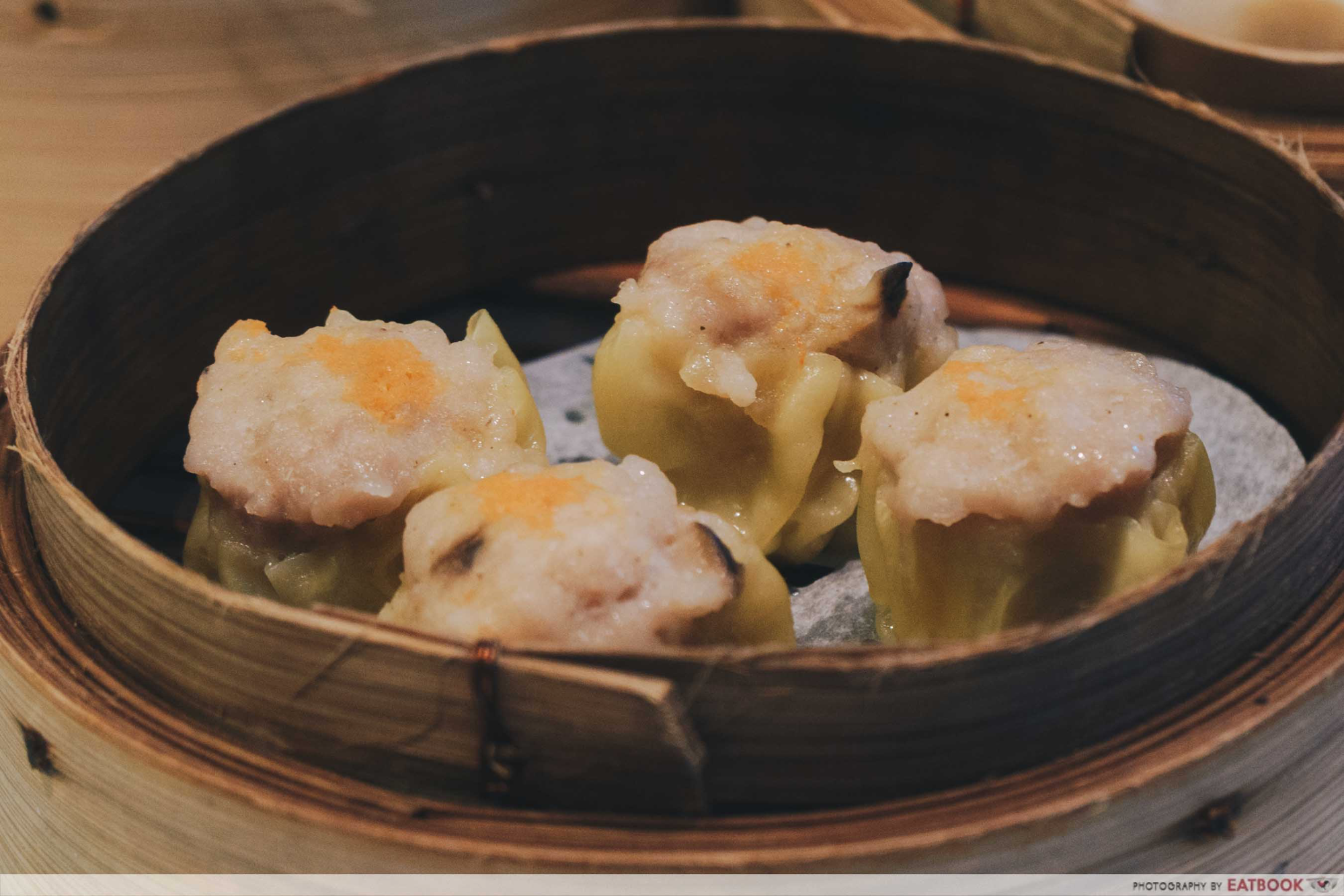 The Steamed Pork and Shrimp Dumpling did not pale in comparison. They were aromatic from bits of mushroom incorporated into the well-seasoned minced pork and shrimp. However, more work could be done appearance-wise, as they came in messy lumps.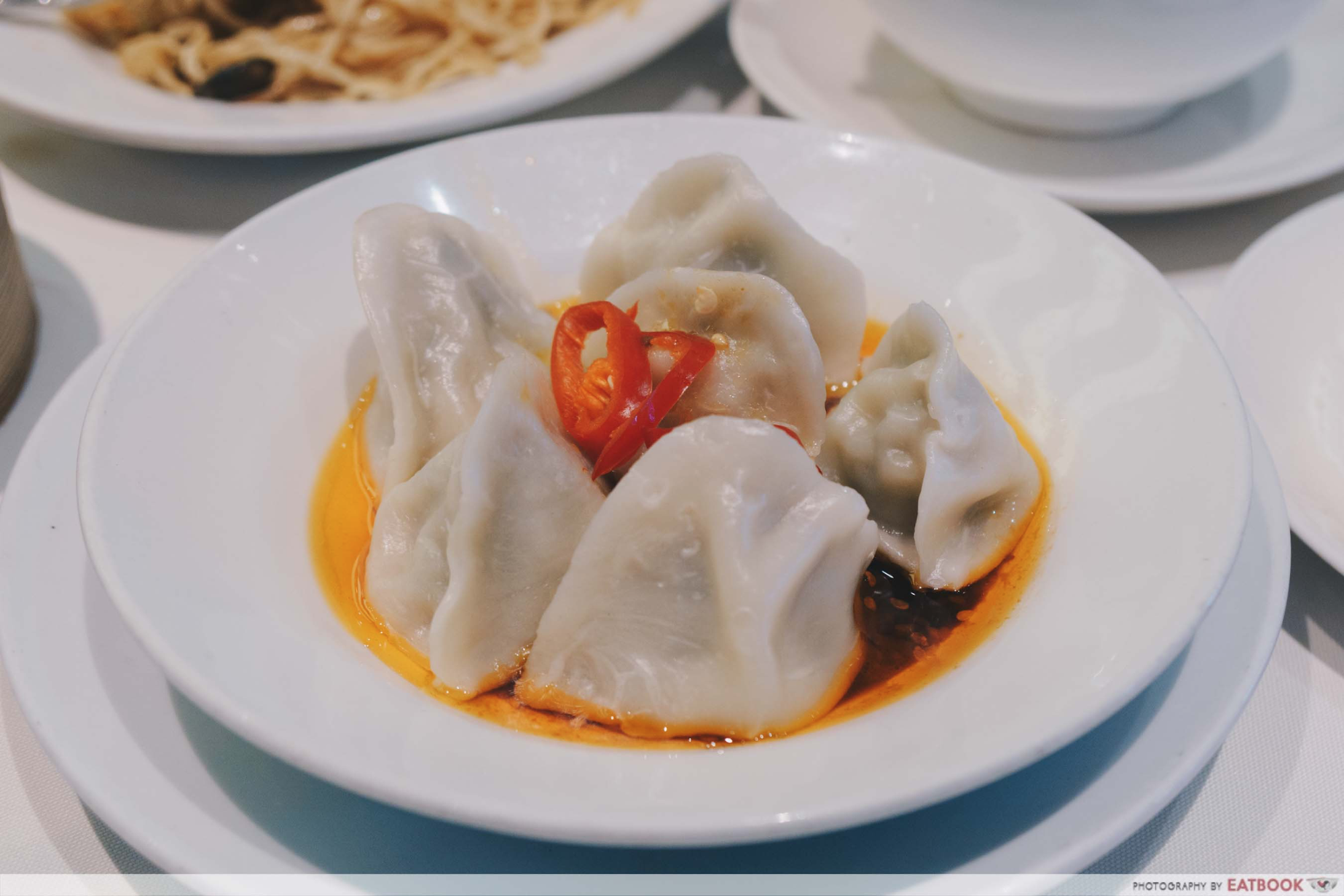 I'm a sucker for all things ma la, and ordered their Poached Shrimp, Pork and Chive Dumpling with Spicy Sauce. It features handmade dumplings sitting on a bed of chilli oil and ma la sauce.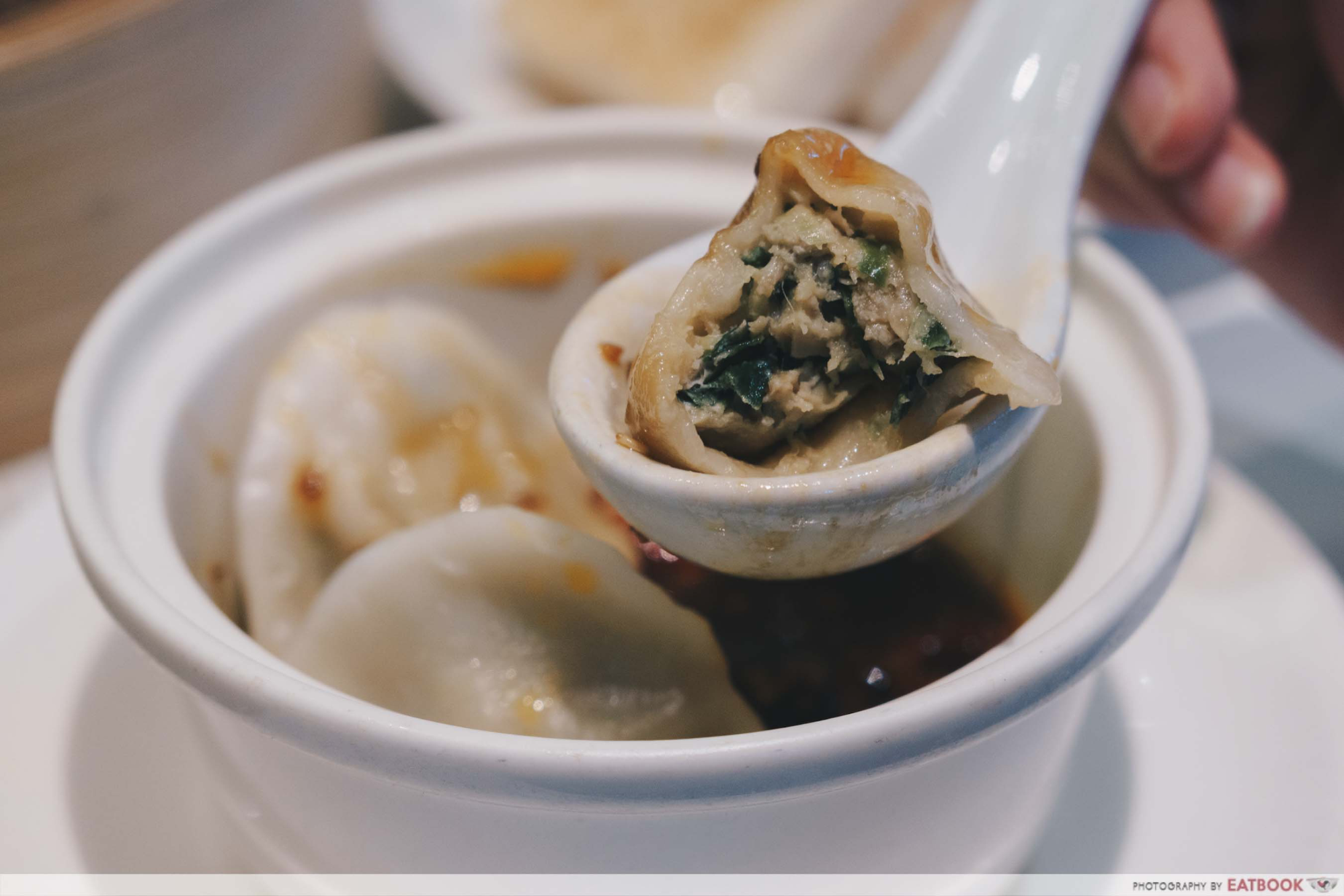 These were so good I ordered them twice. Give the dumplings a good toss, or simply pile on the robustly-flavoured ma la sauce at the bottom before taking a bite. The generous addition of chopped chives in the filling gave each mouthful a hint of mild onion flavour, which went well with the heavy taste of ma la.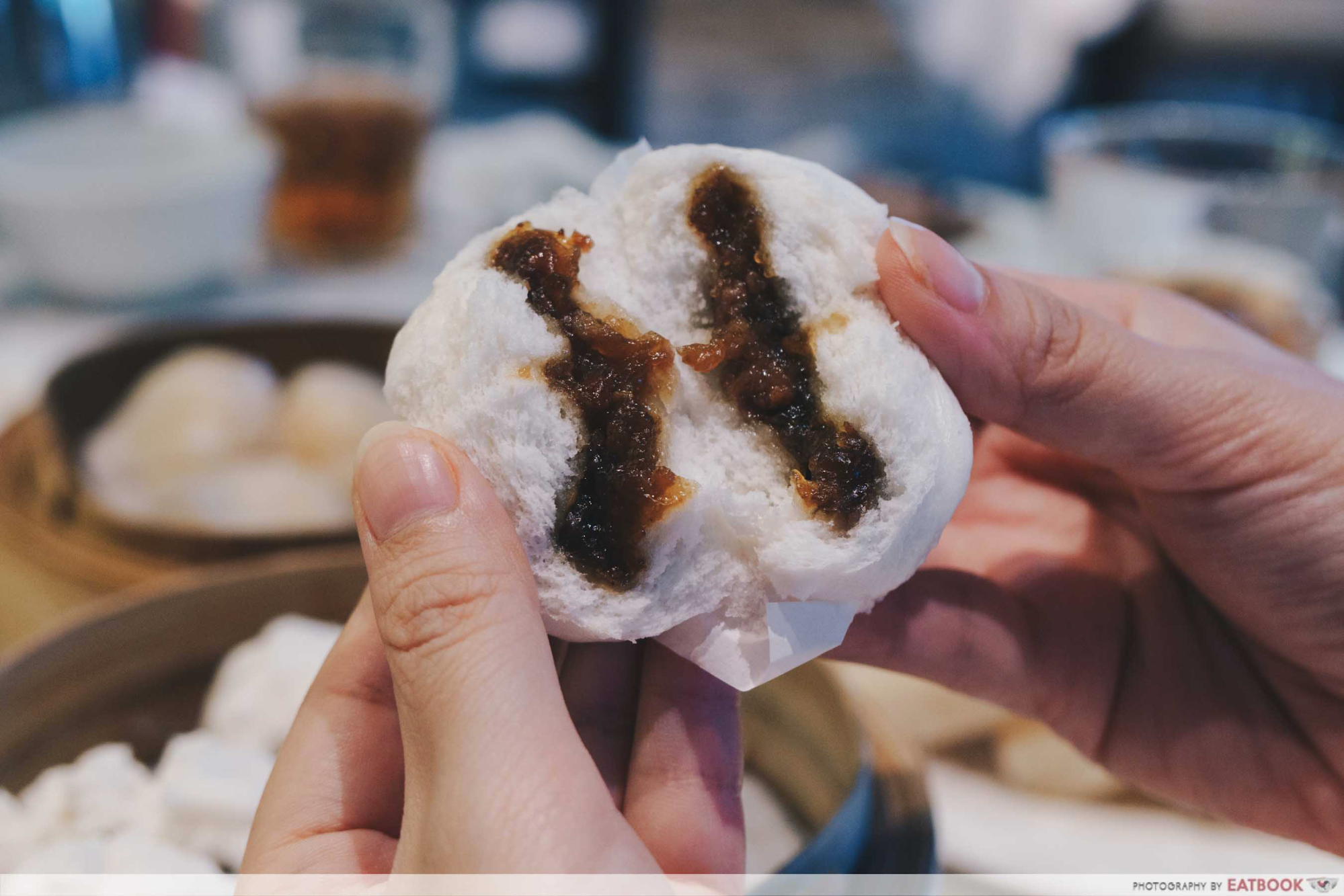 Another popular item on the menu is the Steamed BBQ Pork Bun. I am ambivalent about the char siew bao. Even though the ratio of fillings to bun was way off, the char siew was nicely marinated. It had an alluring balance of sweet and savoury flavours.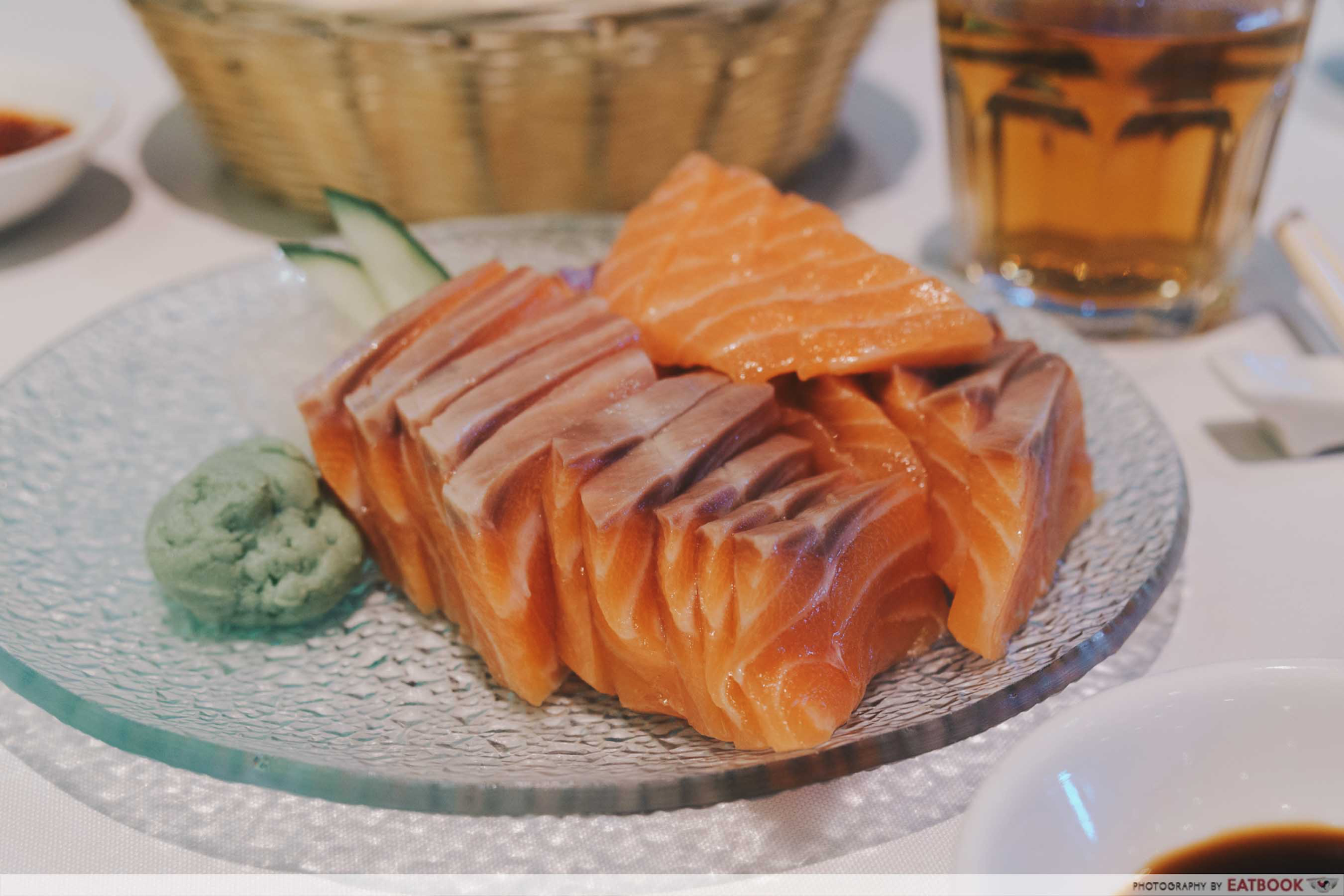 What's unique about the dim sum buffet at Tung Lok Seafood is that they offer more than just your typical dim sum fare. Under the Cold Cut section of the menu, you can order your fill of Salmon Sashimi and Jellyfish with Spicy Sauce, which are go-to dishes when I'm at a Japanese buffet.
The salmon sashimi was fresh and sliced into bite-sized pieces. It was also the most popular dish at the table, as it disappeared in mere seconds.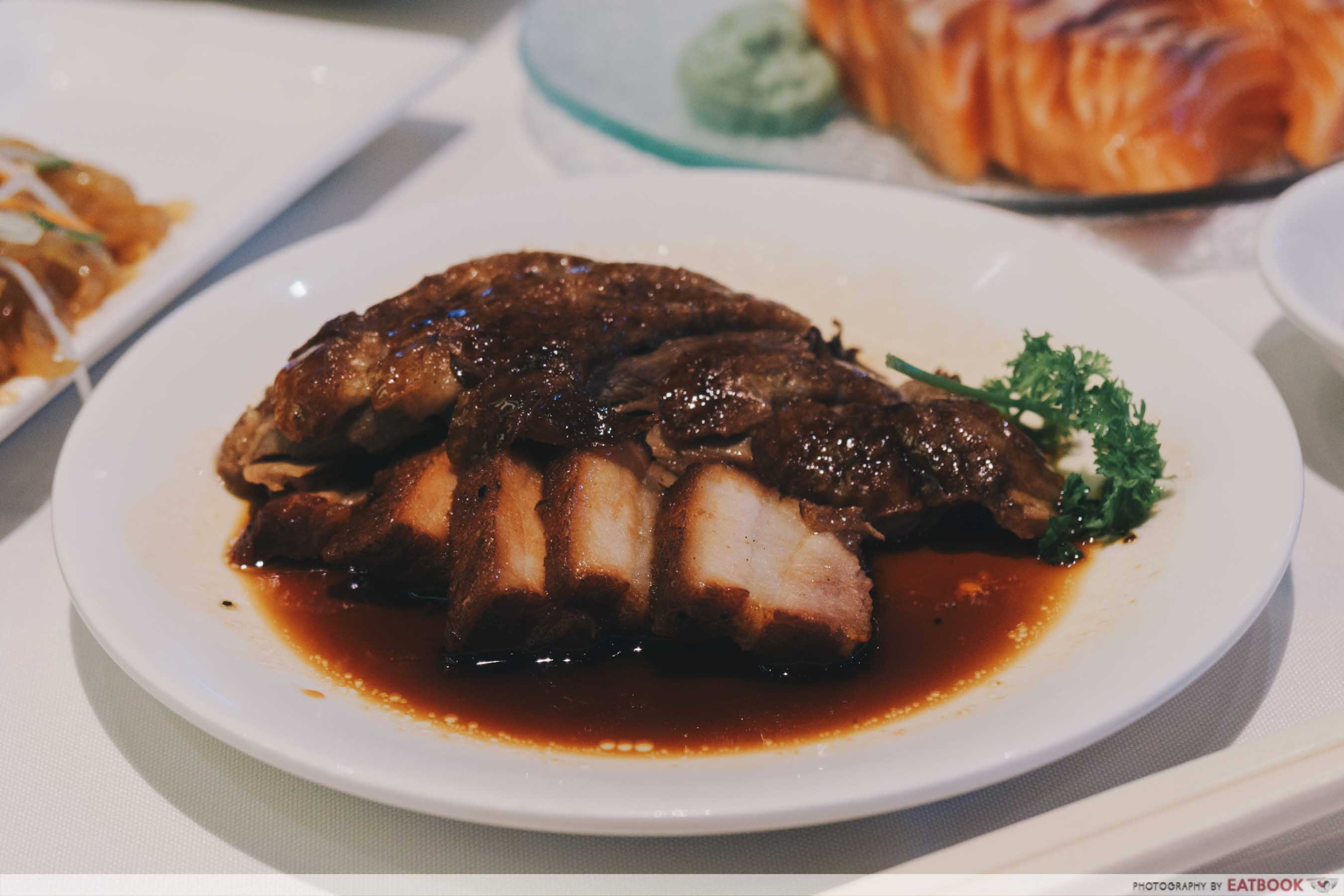 Those hankering for some zi char will be happy to find a Roast Meat Platter on the menu as well. This small platter comes with roast pork, char siew, and roast duck drenched in a sweet soya sauce gravy.
The roast pork slices were juicy as they had a fatty cut. However, it was missing the much-needed crunch from the crackling. Instead, the roast duck was the star of the dish. Most of its flavour came from the layer of fat under the skin. The meat was also tender and juicy, with zero traces of a gamey aftertaste.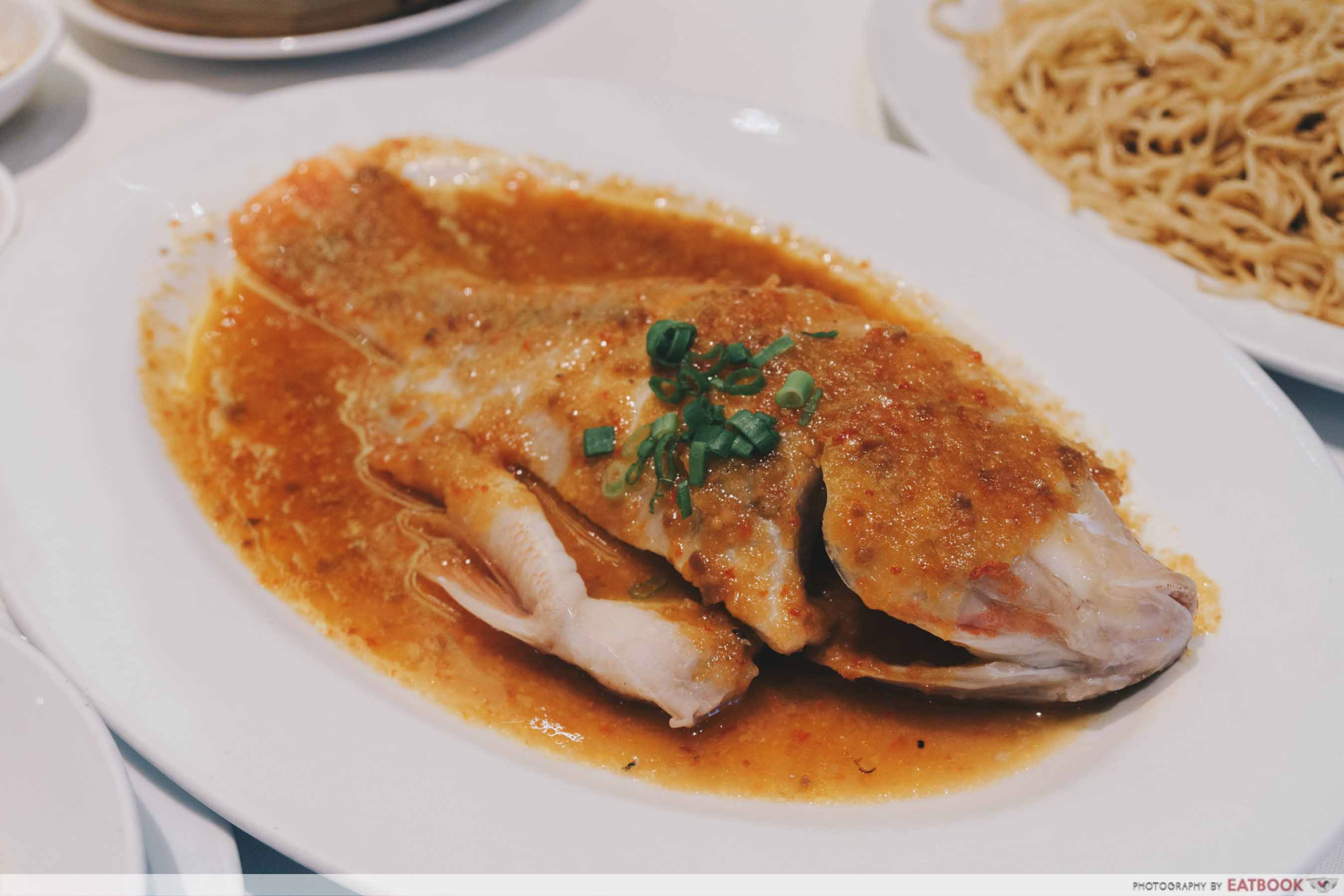 To get more bang for your buck, order the Steamed Red Tilapia with Spicy Bean Sauce. Fresh fish swimming in the tanks at the restaurant is used in this dish. The sauce was a nice mix of sweet, sour, and spicy, and had lots of umami-laden bits of fermented beans.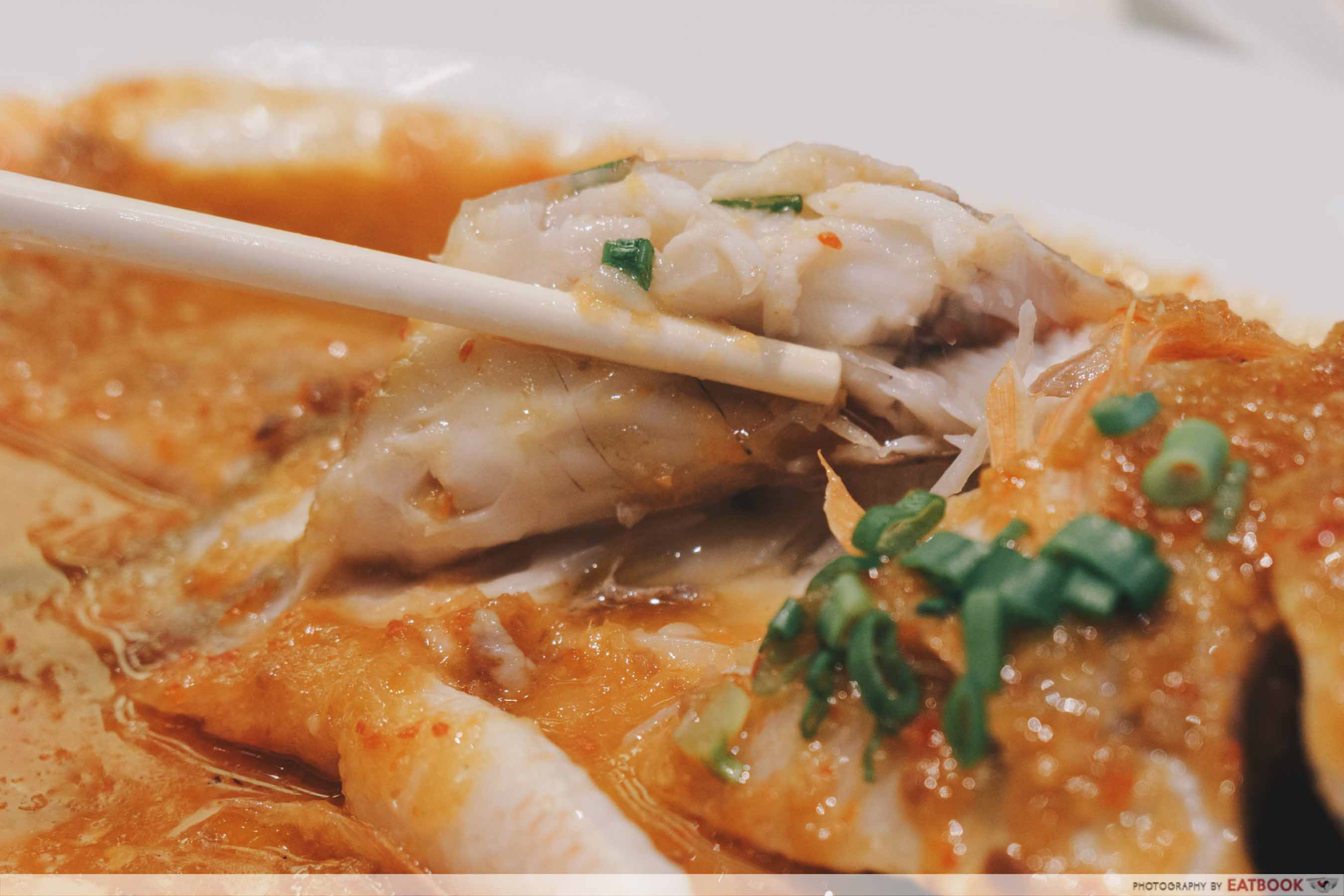 The meat of the red tilapia was flaky and tasted so fresh, it felt like it was served from the ocean to the table. This is a dish I could totally see my parents enjoying.
6 Halal Dim Sum Spots For Pocket-Friendly Har Gao, Siew Mai And Liu Sha Bao
Ambience at TungLok Seafood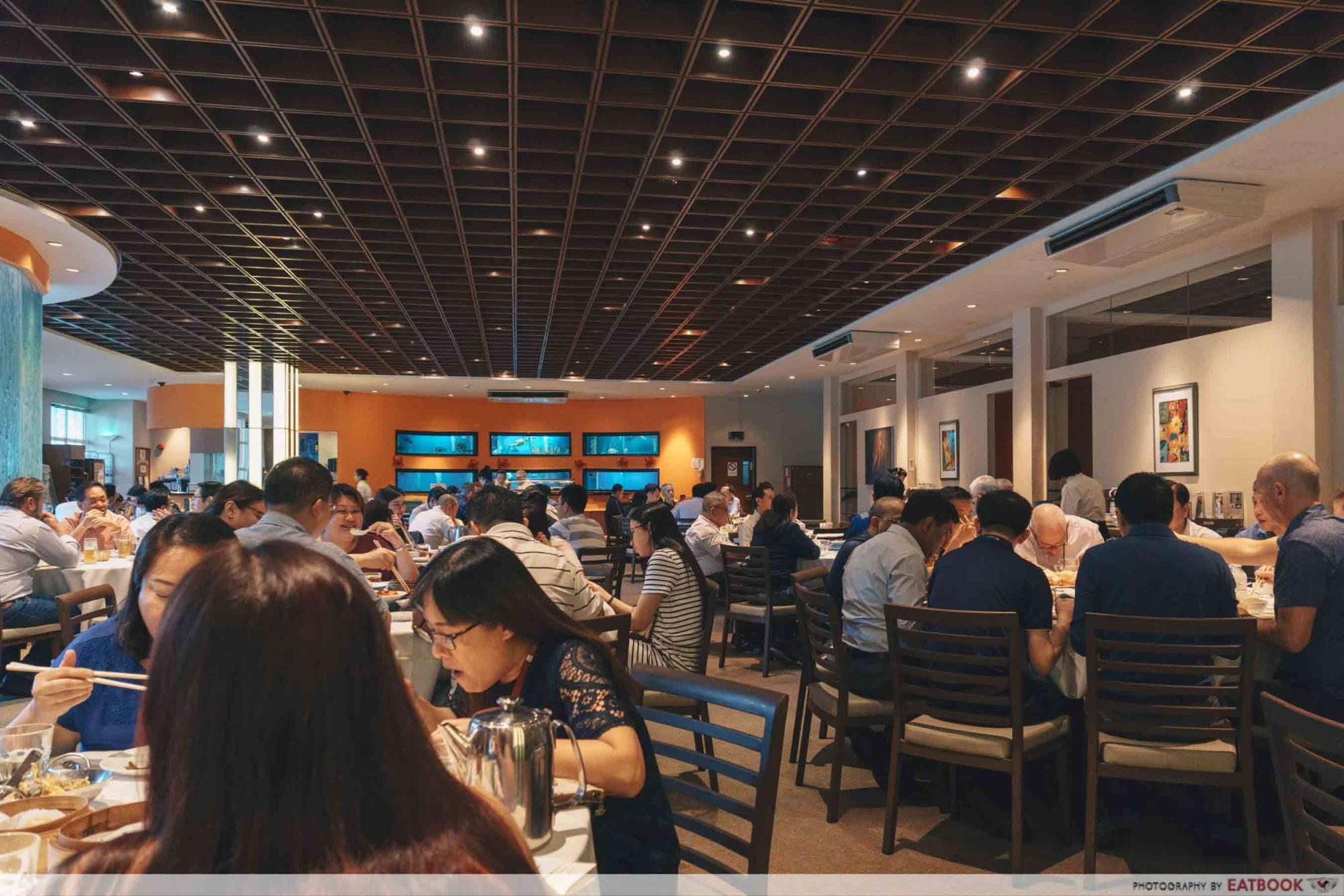 I did not expect a crowd since this Tung Lok Seafood outlet is located near Joo Koon MRT station, all the way at the end of the East-West line. Surprisingly, the restaurant was packed full on a weekday afternoon. It is advised to make a reservation beforehand.
The verdict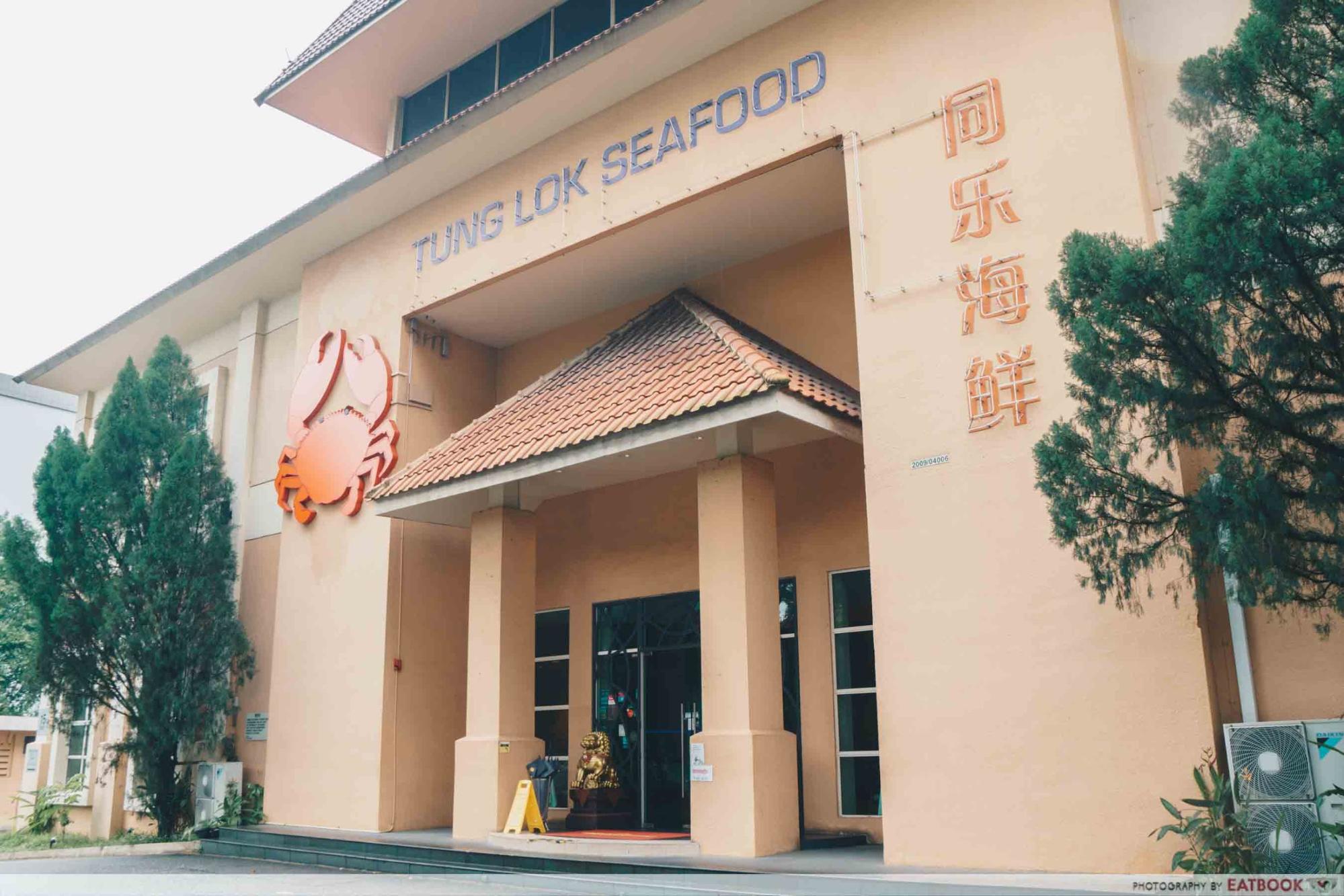 With over 40 dishes on the menu, I would gladly take a day off from work for this sumptuous buffet at Tung Lok Seafood. I stay in the far West of Singapore, so this place truly warrants a return visit, especially for big group gatherings or a special family occasion.
Address: 511 Upper Jurong Road, The Arena Country Club, Singapore 638366
Opening hours: Mon-Sat 11:30am to 3pm, 5:30pm to 10:30pm, Sun 10am to 3pm, 5:30pm to 10:30pm
Tel: 6262 6996
Website
Tung Lok Seafood is not a halal eatery.
Photos taken by Chiara Ang.
This is an independent review by Eatbook.sg.
Summary
Pros
– Wide variety of dishes
– Fresh ingredients used
– Good service
– Dishes are well-seasoned
Cons
– Needs a minimum of four people to dine
– Inconvenient location
– Packed during lunchtime
Recommended Dishes: Crispy Fish Skin with Salted Egg Yolk, Poached Shrimp, Pork and Chive Dumpling with Spicy Sauce, Steamed Red Tilapia with Spicy Bean Sauce
Opening hours: Mon-Sat 11:30am to 3pm, 5:30pm to 10:30pm, Sun 10am to 3pm, 5:30pm to 10:30pm
Address: 511 Upper Jurong Road, The Arena Country Club, Singapore 638366