---
Affordable uni dishes
---
Ever since the opening of Uni Gallery at Beach Road, uni dishes have been on our radar. Although not many can stomach the briny flavour of uni, these sea urchin creations are actually interesting and delicious; a good way to start a love affair with uni. The addition of uni gives each dish a unique flavour profile, thanks to its salty, oceanic tang. Check out these six sea urchin dishes when you have the time and money to spare!
---
1. Uni Ice Cream
---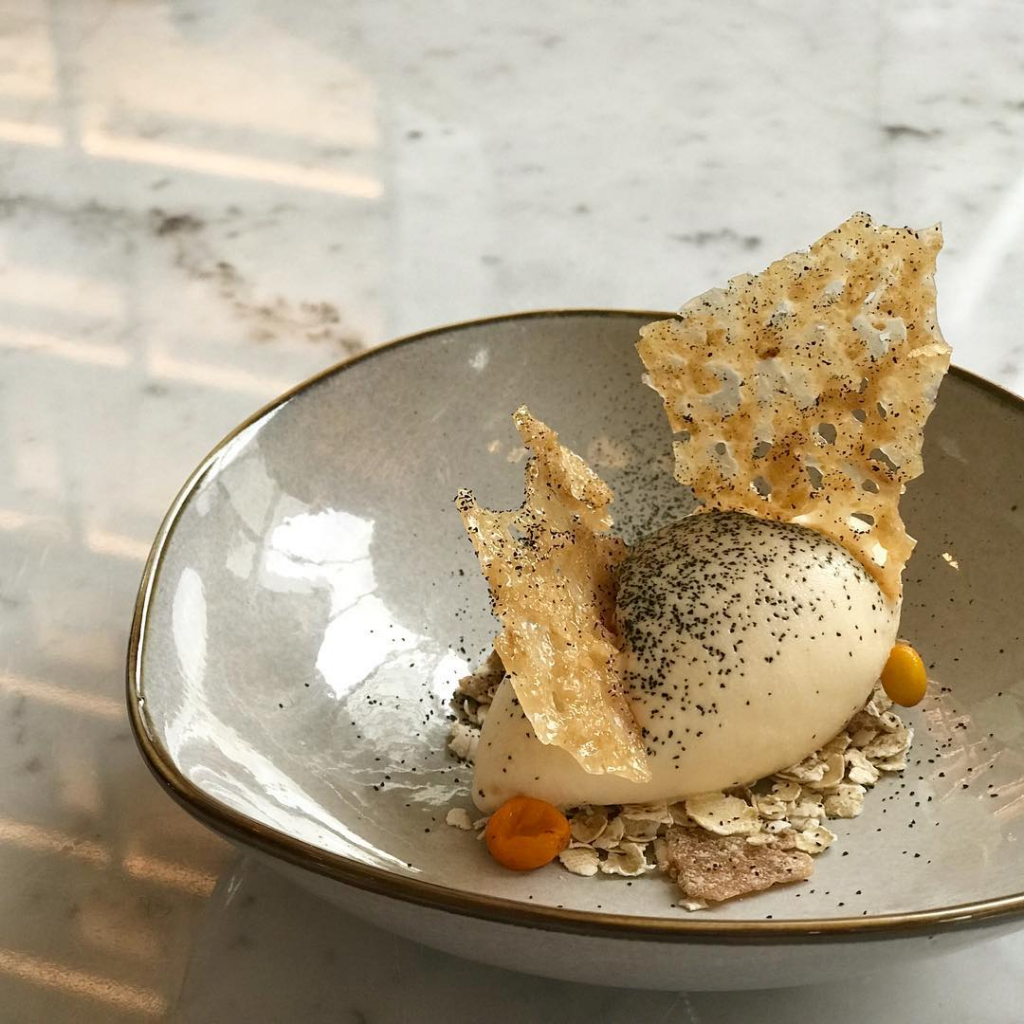 Image credit: @heydeets
Refresh your palate with FiSK Seafood Bar & Market's Uni Ice Cream ($16++). Artfully presented with oat crackers, hawthorn berries and nori dusting, the ice-cream is salty, sweet, and briny. Despite the fact that the sea urchin flavour is mild, this dessert is still an acquired taste and may not suit your fancy, especially if you love your ice-cream sweet.
Address: 30 Stevens Road, #01-01, Singapore 257840
Opening hours: Mon 11am to 6pm, Tue-Sun 11:30am to 4:30pm, 6pm to 10pm
Tel: 6732 0711
Website
---
2. Uni Oyster Shot
---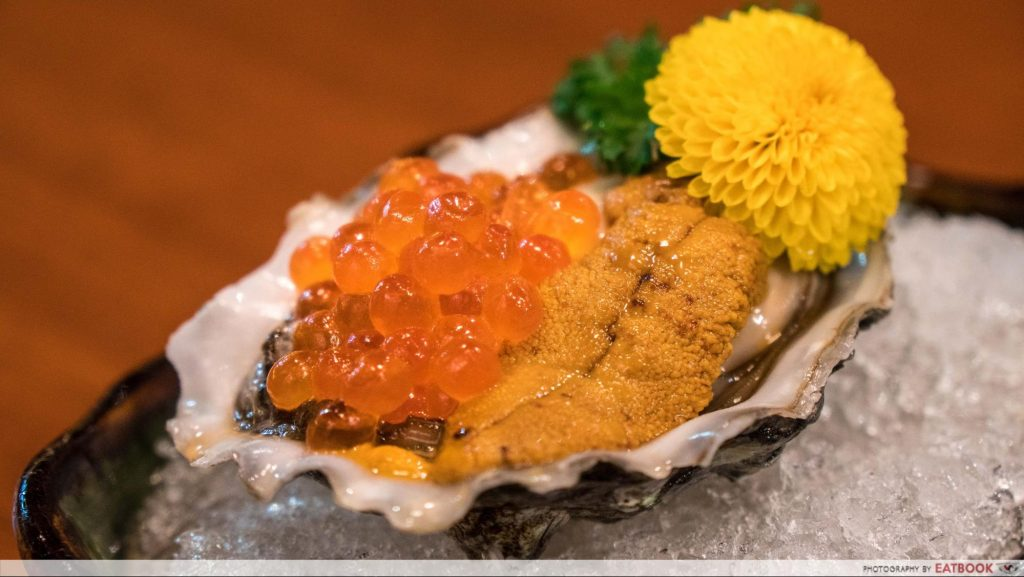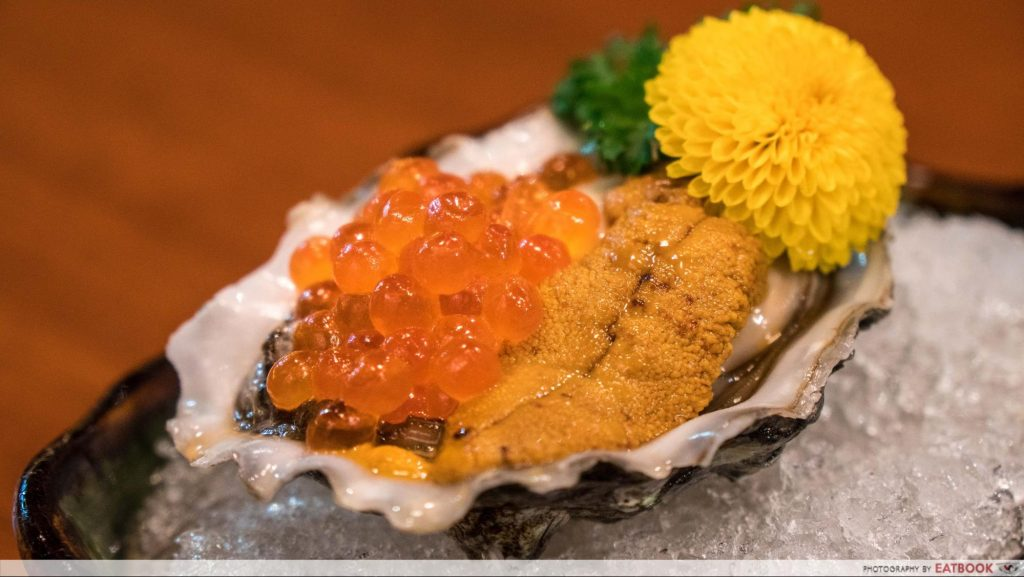 Uni Gallery at Beach Road has over 50 uni dishes, but it's their Uni Oyster Shot ($24++) that is our favourite. Here, a plump Canadian oyster comes served with ikura and fresh sea urchin on top. In one slurp you are greeted with the silky smooth texture from the oyster, fish roe popping in your mouth, and the creamy uni melting gently. It really is the epitome of a foodgasam.
Check out our full review of Uni Gallery!
Address: 7500A Beach Road,  #B1-310, The Plaza, Singapore 199591
Opening hours: Daily 11:30am to 3pm, 6pm to 10pm
Tel: 9838 8209
Website
---
3. Uni Sourdough
---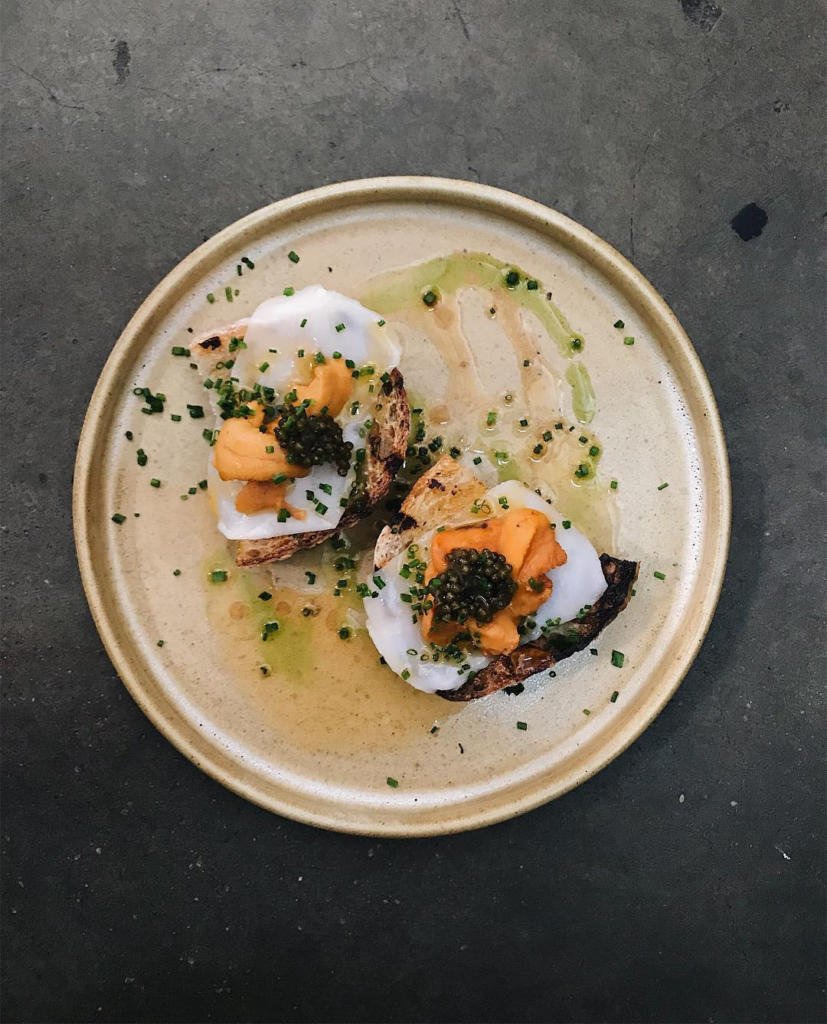 Image credit: @saltedandhung
Salted & Hung is known for their intriguing dishes comprising cured and fermented meat.  When you're there, start off your meal with Uni ($18++). The dish features two slices of house-made sourdough slathered with fermented prawn butter and topped with lardo (salumi made from a pig's back fat), uni and caviar. It's a rich dish that's pronounced with umami notes, and will definitely whet your appetite for the mains to come.
Address: 12 Purvis Street, Singapore 188591
Opening hours: Tue-Fri 11:30am to 2:30pm, 5pm to 10:30pm, Sat 11:30am to 4pm, 6pm to 10:30pm, Sun 11:30am to 4pm
Tel: 6358 3130
Website
---
4. Uni Pasta
---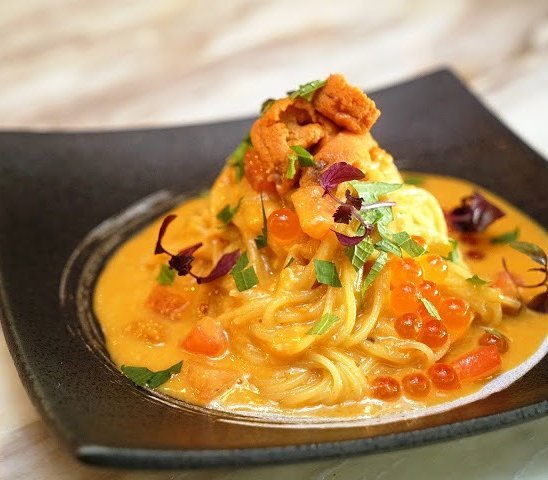 Image credit: @izysingapore
Head to IZY Dining Bar for their Uni Pasta ($20++). Cooked to al dente perfection, their capellini pasta is tossed in a sumptuous house-made sea urchin sauce and dotted with firm ikura. Add $10++ for fresh uni slices. Considering how most places tend to serve uni pasta at $40 or more, this scrumptious dish is a definite steal.
Address: 27 Club Street, Singapore 069413
Opening hours: Daily 12pm to 2pm, 6pm to 10:30pm
Tel: 9678 0027
Website
---
5. Sea Urchin Pudding
---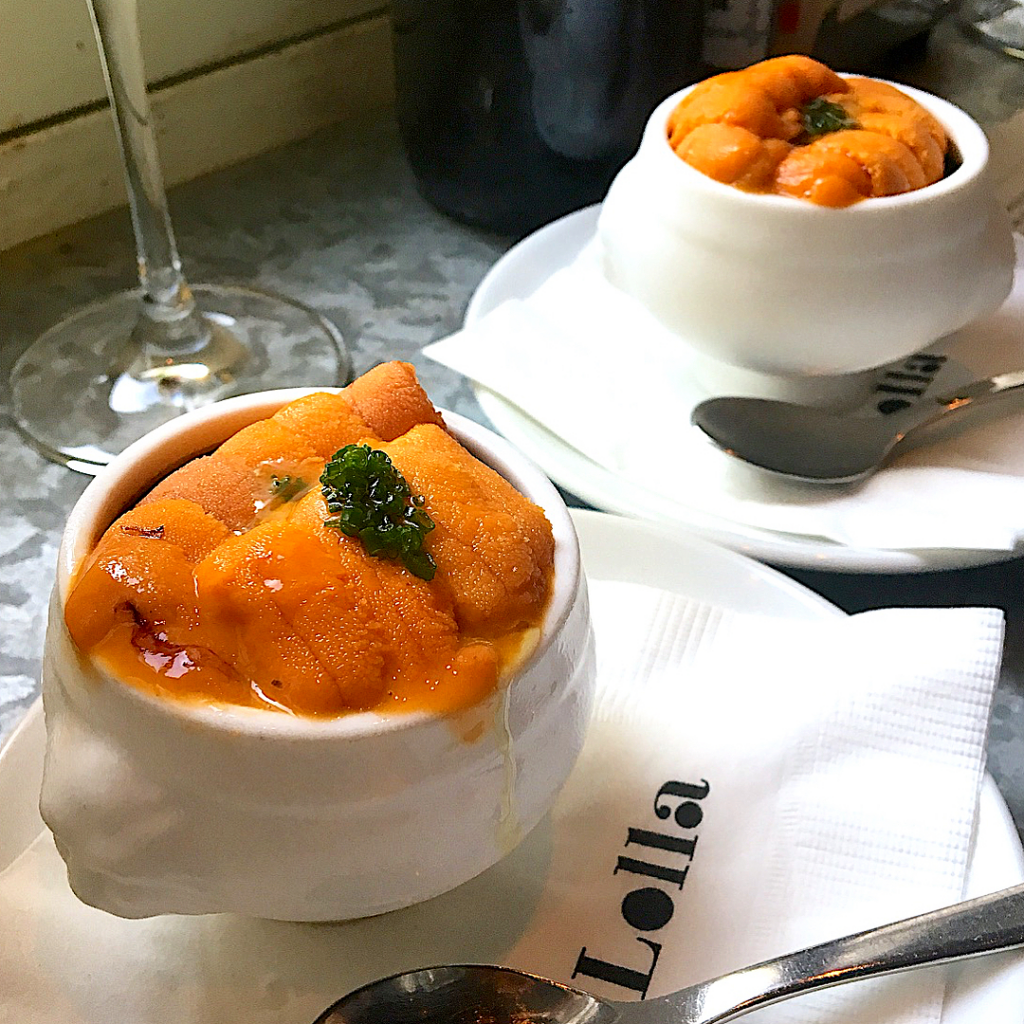 Image credit: @haruru_1108
There's a reason why the Sea Urchin Pudding ($22++ for half, $42++ for a full portion) is a must-get at Lolla. Jam-packed with umami goodness, the tiny bowl contains velvety sea urchin as well as thick black pudding made from squid ink. It's an intense flavour bomb, although non-seafood fans might find it a little too heavy for their liking.
Address: 22 Ann Siang Road, 069702
Opening hours: Mon-Sat 12pm to 2:30pm, 6pm to 11pm, Sun 11:30am to 3pm, 6pm to 10:30pm
Tel: 6423 1228
Website
---
6. Baccala Cakes with Sea Urchin Sabayon
---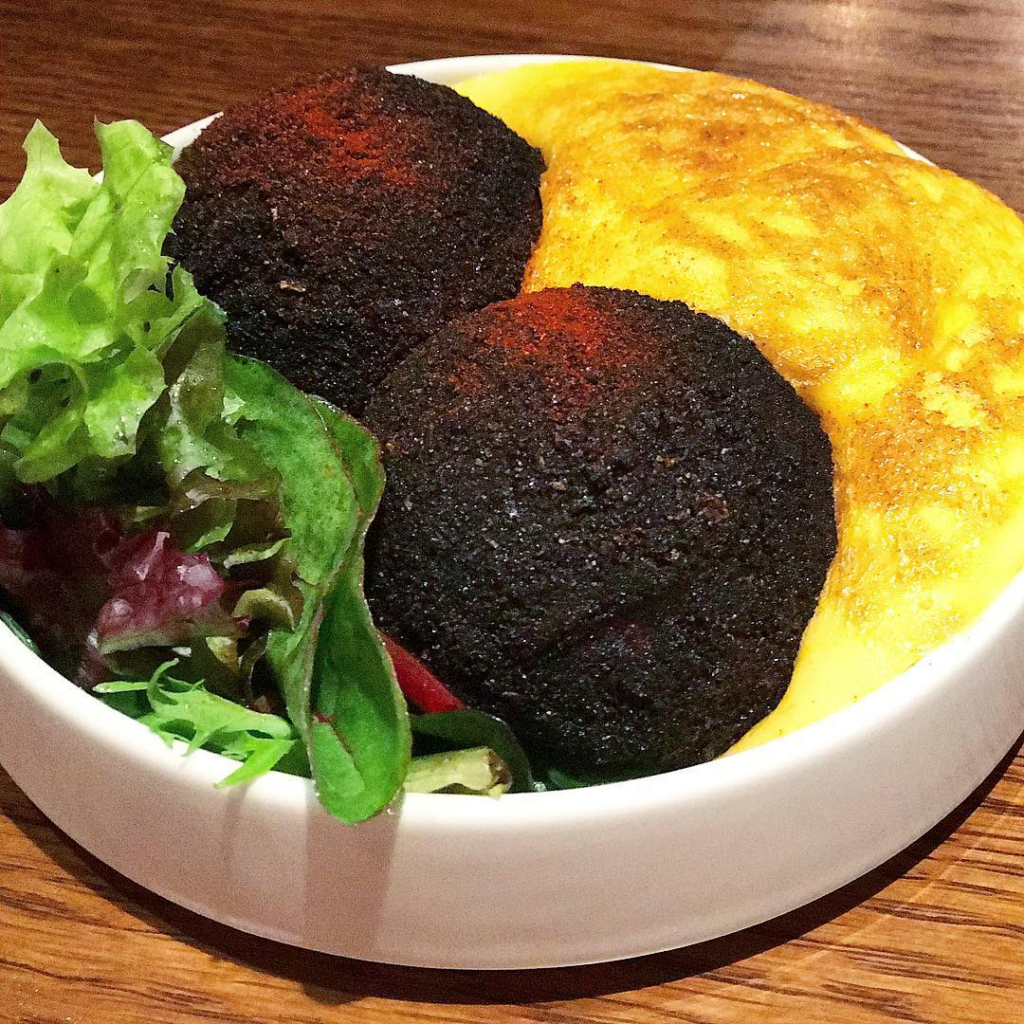 Image credit: @colourfulpalates
SONS by Beppe De Vitto serves up a scrumptious Italian special: Baccala Cakes with Sea Urchin Sabayon ($18++). Baccala cakes are essentially salted cod fish shaped into a ball. The ones found at this casual Italian restaurant are mixed with potatoes and bechamel sauce, before being coated in squid ink crumbs for frying. The delicious sea urchin sabayon cream on the side pulls everything together with its salty notes.
Address: 20 Cross Street, #01-19, China Square Central, Singapore 048422
Opening hours: Mon-Fri 11:30am to 3pm, 5:30pm to 11:30pm, Sun 6pm to 11:30pm
Tel: 6221 3937
Website
---
We love sea urchin dishes!
---
Whether it's served raw on a bed of rice or turned into a moreish sauce, we love sea urchin! Share with us your favourite place to get your uni fix in Singapore.  
For more unique seafood creations, check out these interesting lobster dishes!
---
Featured image adapted from Instagram user @haruru_1108's post.