---
Hit refresh on eggs benedicts
---
There's no denying eggs ben as our breakfast staple, but sometimes we want a little more than just hollandaise slathered poached eggs on toast. On days you want something refreshing, this list of same same but different eggs benny will do the trick.  From foie gras to crabcakes, we're egging you on to try each and every one out.
---
1. Avocado Eggs Benedict
---
We're familiar with the winning combination of avocado and eggs, but no one does it quite like Lola 's Cafe. Perched atop a fluffy brioche, avocado and ham are a pair of poached eggs with yolks threatening to burst into overflowing goodness. Coupled that with a blanket of creamy hollandaise and we think this Avocado Eggs Benedict ($14) is every bit as good as it looks.
Address: 5 Simon Road, Singapore 545893
Opening hours: Tue-Sun 10am to 11:30pm, Fri-Sat 10am to 12am
Tel: 6284 0349
Menu
---
2. Organic Eggs Benedict
---
No visit to Common Man Coffee Roasters is complete without ordering their Organic Eggs Benedict ($24++), and it's easy to see why. Nestled in a halo of arugula are a pair of organic eggs that rest on braised ox cheeks so tender they fall apart, and one bite sends a creamy, meaty, peppery explosion complete with orange-gold yolks that ooze like a dream. You can bet I slipped right into a food coma after this.
Address: 22 Martin Road, #01-00, Singapore 239058
Opening hours: Daily 7:30am to 6pm
Tel: 6836 4695
Menu
---
3. Crab Benedict
---
As someone who grew up challenging my dad to see who was better at scraping out every last bit of crab meat from the shell, it's no surprise that Noshery's Crab Benedict ($20++) would make it to this list. Crab cakes here are stuffed full of crab meat so you'll get to really savour the crustacean. Have every mouthful with a dollop of coconut curry hollandaise that you won't find anywhere else!
Address: 9 Rochester Park, Singapore 139220
Opening hours: Tue-Fri 11.30am to 4pm, Sat-Sun 10.30am to 6pm
Tel: 9755 5015
Menu
---
4. Unagi Benedict
---
This one goes out to all Jap food lovers who can't forsake their eggs ben. Xiao Ya Tou's Unagi Benedict ($23++) is what you're looking for. Think minced mushrooms spread on fried pillowy mantou buns, poached eggs topped with yuzu hollandaise and teriyaki-glazed unagi slices with a generous sprinkle of nori (seaweed). There's only one word to describe this dish: umaaami!
Address: 6 Duxton Hill, Singapore 089592
Opening hours: Mon-Tue 11am to 11pm, Wed-Thurs 5pm to 11pm, Friday 11am to 12am, Sat-Sun 9am to 12am
Tel: 6226 1965
Read our full review here.
---
5. Spicy Huevos Benedict
---
Tacos and burritos may be our go to Mex fix, but we think Spicy Huevos Benedict ($20++) from Nassim Hill could just be the next best thing. Marrying eggs ben with jalapenos and chorizo (spicy Spanish pork sausage), the result is a tongue tingling and refreshing take on the classic dish. Don't worry if you're not big on spicy food – the creamy hollandaise and flowy yolks will put out the fire in no time.
Address: 56 Tanglin Road, #01-03, Tanglin Post Office, Singapore 247964
Opening hours: Tue-Sat 8am to 11pm, Sun 8am to 10pm
Tel: 6835 1128
Menu
---
6. European
---
While prosciutto isn't uncommon in eggs ben, Wild Honey's European ($22++) has won us over with their dazzling presentation. The golden treasures are delicately wrapped in Italian ham with the perfect amount of hollandaise, balancing on delish sauteed mushrooms and Wild Honey's signature brioche. If you're not ready to stray too far from the traditional dish, this is it.
Address: 333A Orchard Rd, #03-01/02, Mandarin Gallery, Singapore 238897
Opening hours: Sun-Tue 9am to 8.30pm, Fri-Sat 9am to 9.30pm
Tel: 6235 3900
Menu
---
7. Portobello Eggs Benedict
---
For an ultimate slurpin' good experience, d'Good Cafe has taken it up a notch and paired their eggs with good ol' earthy portobellos. Yep, no carbs or meat, just mushrooms. But don't be fooled into thinking that their Portobello Eggs Benedict ($14.50++) won't be chock full of flavours – this dish packs a punch with the thick and juicy grilled portobellos that soak up the lava yolks beautifully, and we daresay they work better than a bread base.
Address: 273 Holland Avenue, #02-01/02, Singapore 278992
Opening hours: Sun-Thur 10am to 10pm, Fri-Sat 10am to 11pm
Tel: 6219 9807
Click here for info on their Ngee Ann City outlet.
---
8. Pulled Pork Benedict
---
Just look at that beauty. On two slices of sourdough, decadent pulled pork is piled on and crowned with a pair of poached eggs, slathered with apple cider hollandaise. This may sound jelak, but Rise & Grind Coffee Co's Pulled Pork Benedict ($15) is a clever balance of sweet-savoury and tangy flavours, resulting in an overall light dish on your palate. There are even thinly sliced strips of apple for a crunch, so you won't be missing out on a glorious array of textures to amp things up.
Address: 1 Jalan Anak Bukit, #L1-CA1, Bukit Timah Plaza, Singapore 588996
Opening hours: Mon-Tue 10am to 9pm, Wed-Thurs 10am to 4pm, Friday 10am to 10pm, Sat-Sun 9am to 10pm
Tel: 9154 8550
Menu
---
9. Eggs Benedict with Juicy Steak
---
Steak and eggs have already proved to be a winning combi, and the Eggs Benedict with Juicy Steak ($21+) from Forty Hands is no exception. And yes, you do get a slab of steak to go with your eggs on English muffins! Served with a side of spicy roasted potatoes that deserve to be a dish on its own, this eggs ben makes for a superb hearty meal.
Address: 78 Yong Siak Street #01-12, Singapore 163078
Opening hours: Daily 7.30am to 6pm
Tel: 6225 8545
Menu
---
10. Foie Gras Benedict
---
Rokeby sure spares no expense with their Foie Gras Benedict ($21.90++). On a bed of wobbly eggs lies a slab of savoury and buttery goose liver large enough to have a little in every bite, making this a lusciously rich dish. No prizes for guessing what we're having on#treatyoself day now.
Address: 15-9 Jalan Riang, Singapore 358987
Opening hours: Tue-Fri, 11am to 10pm, Sat-Sun, 9am to 10pm
Tel: 9106 0437
Menu
---
Eggceptional eggs ben
---
Life's too short to only have the basics, so take your taste buds on a ride and try these unique takes on the classic. Old is gold, but new is bold – just like the flavours in these renditions. If you've got a special eggs ben dish that you swear by, let us know in the comments below!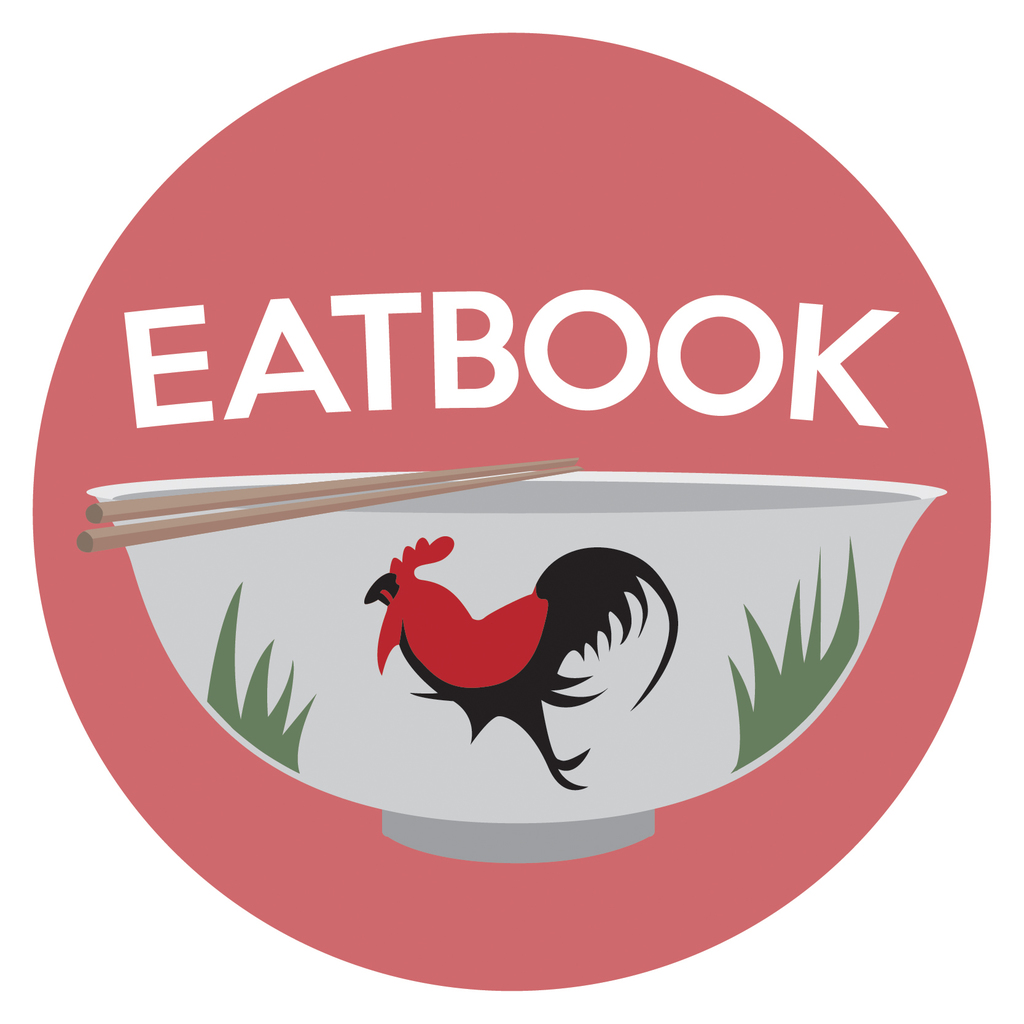 Drop us your email so you won't miss the latest news.