Upeh Cafe serves both traditional and hipster dishes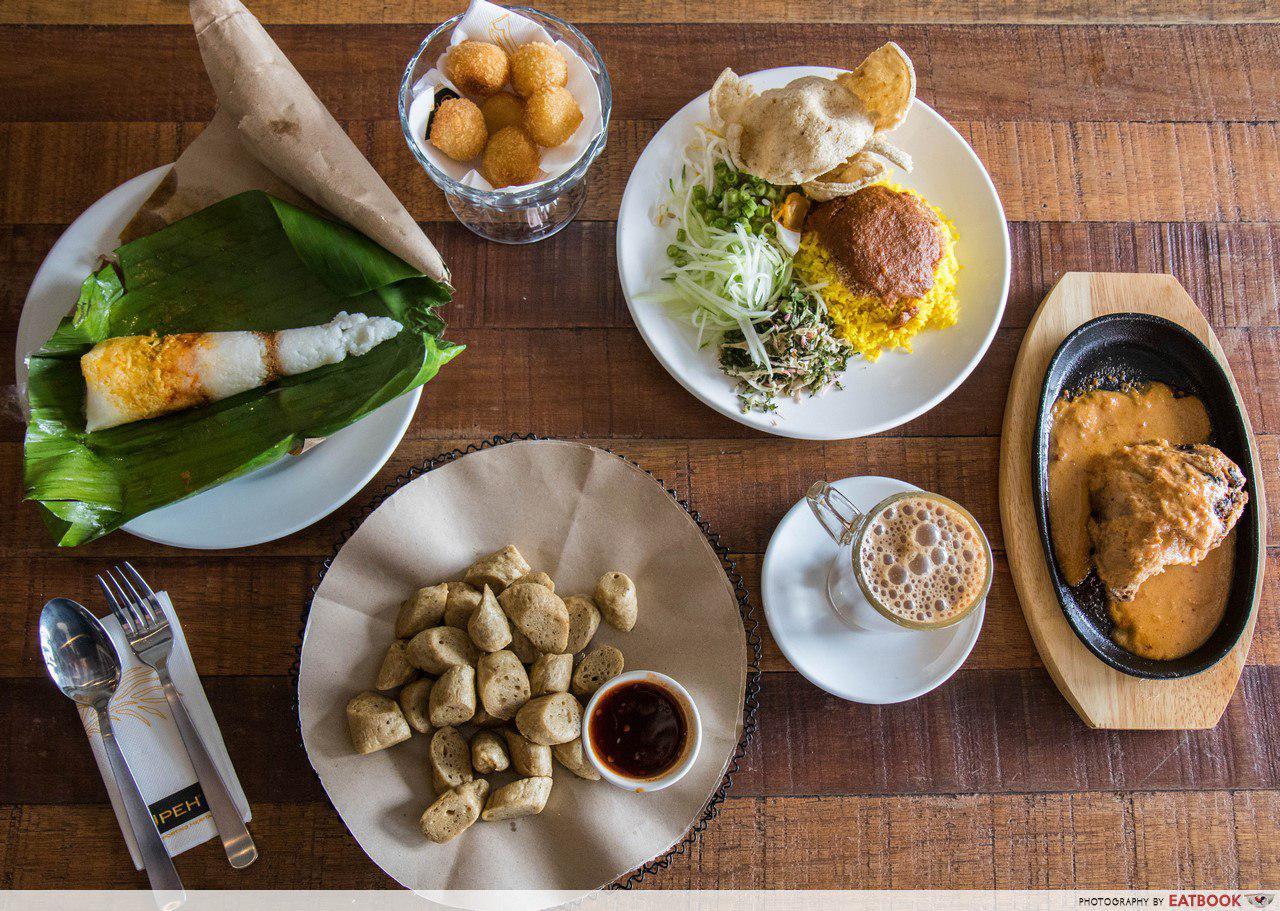 Singapore's food scene is constantly changing and so are our taste buds. With the influx of new food creations getting into the scene, traditional dishes are often overlooked and forgotten. To be honest, the only Malay dishes I'd eat nowadays would be my mom's as I feel like nothing can come close to that. There's just something very comforting about home-cooked food that I can't put my finger on. The food at Upeh Cafe reminded me of the food my mom would cook at home.  
Food at Upeh Cafe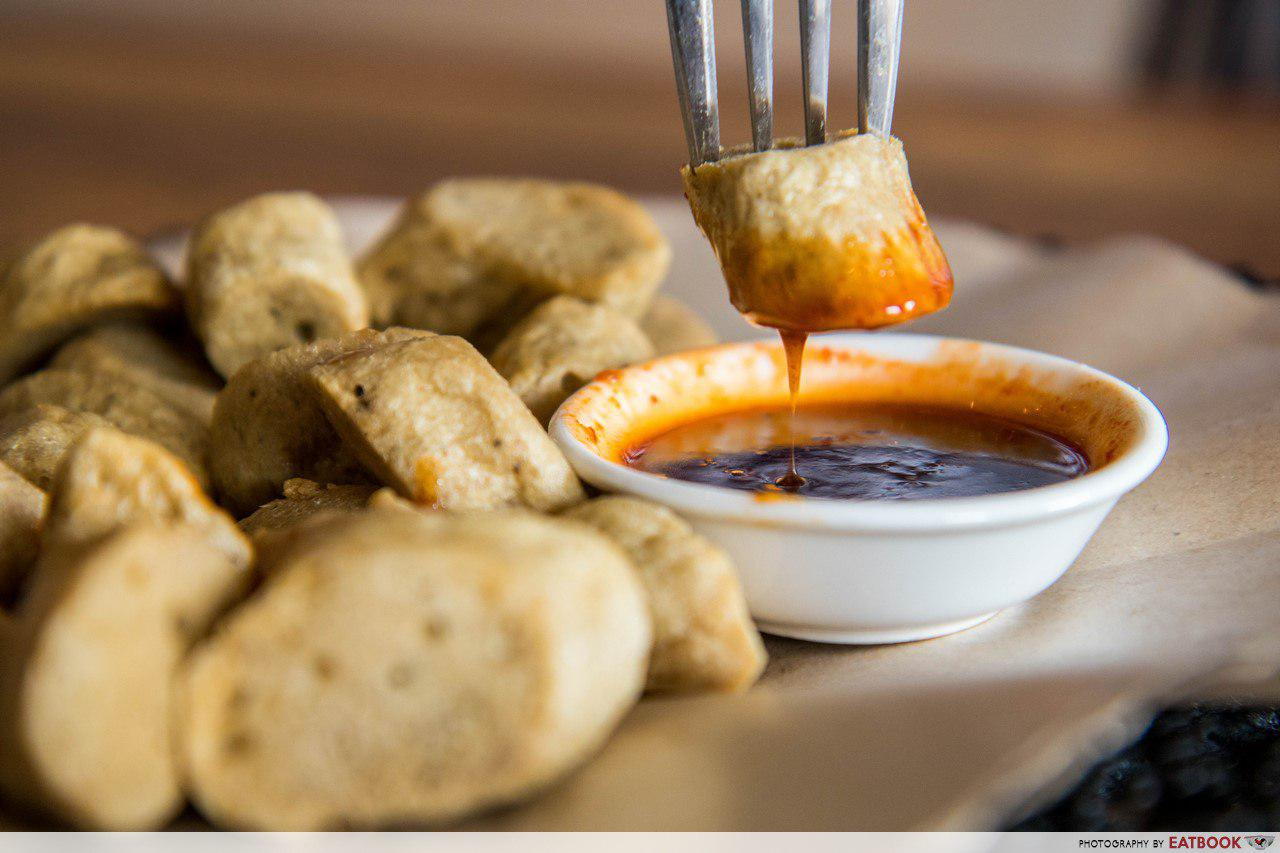 For an appetiser, we had Upeh Lekor ($8.50+). It is a traditional Malay snack made from fish. I really liked how the exterior of each piece was crusty and not greasy. The insides, when juxtaposed with the exterior, were airy, soft, and chewy, making this dish very enjoyable as an appetiser. Once it cooled down, there was a fishy aftertaste but that can be covered with chilli sauce. The savouriness of the fish matched the sweet chilli sauce. If you're a fan of the thick-cut version of lekor, this is definitely for you.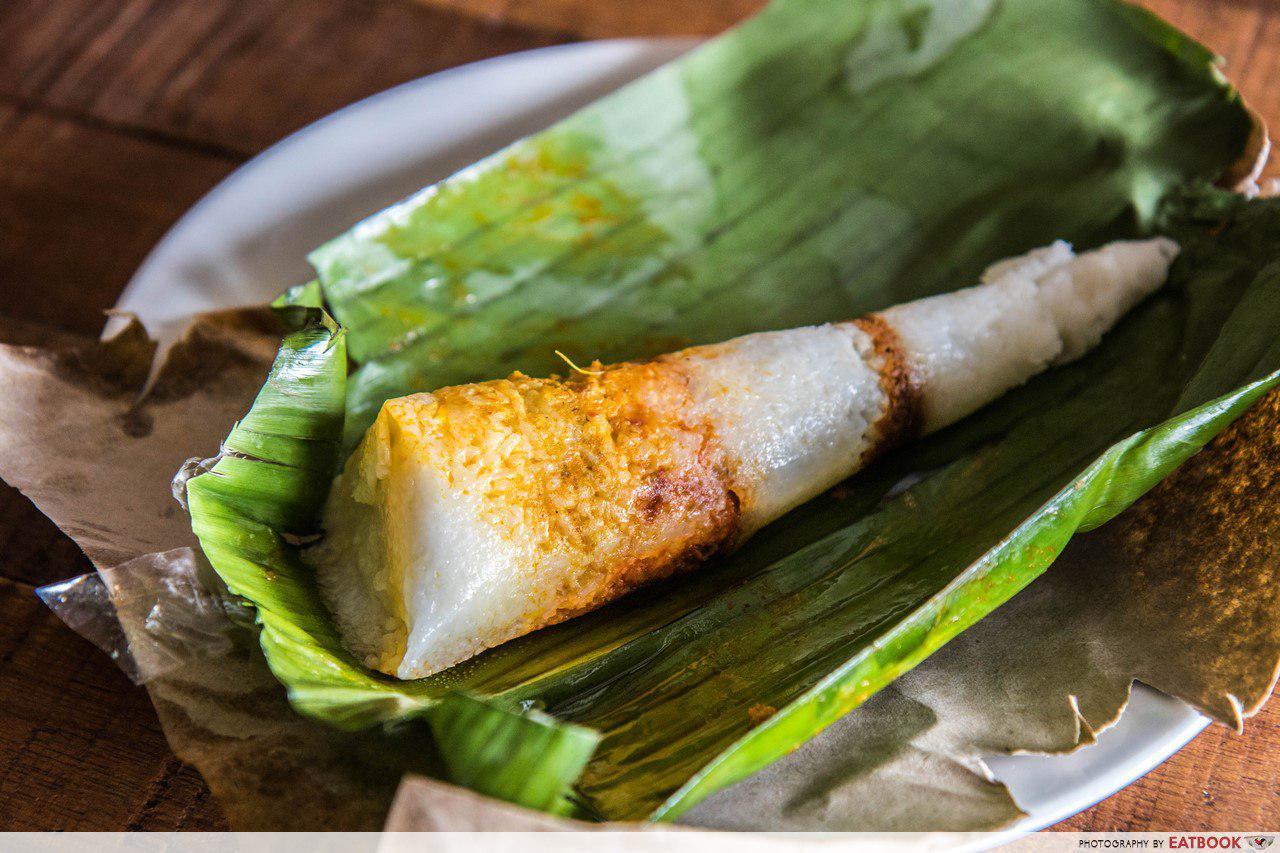 Nasi Tumpang Ikan ($7+) and Nasi Tumpang Udang ($8+) caught our attention with their conical shapes. It is a dish that originated from Kelantan. Nasi Tumpang Ikan is layered with rice, ikan gulai (fish curry), sambal bilis and fish floss. Rice is deliberately overcooked to get a soft and mushy texture, making it easier to press into the banana leaf cone. The ingredients are then layered alternately. The curry from the gulai was supposed to seep into the rice but ours had too little to coat the rice.
The white rice had a glutinous rice-like texture and flavour, but was a little overcooked and too mushy. There was barely enough gravy in the dish and we only got a quarter of a fish steak which was not deboned. The ratio of ingredients to rice was imbalanced. We didn't even continue with the dish after a bite.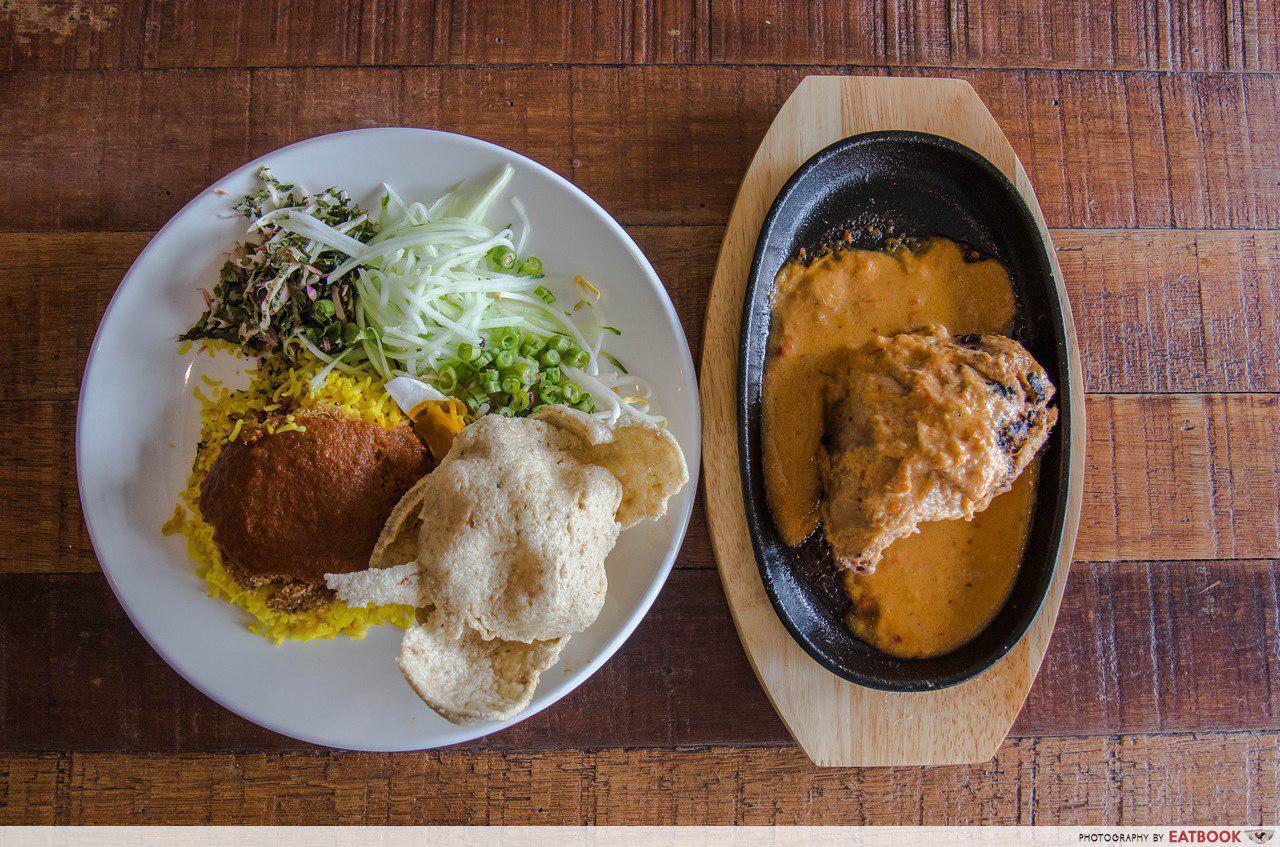 Next up, we tried Upeh Cafe's best-seller – Nasi Kerabu ($17.50+). The main components – steamed rice with ulam (traditional salad) and a hot plate of ayam bakar – were served separately. I was quite intimidated by the amount of ingredients on the rice.
They used long-grain rice, which was cooked in turmeric powder thus giving it its colour and aromatic notes. The rice was topped off with house-made sambal rempah tumis and serunding kelapa (coconut floss). The ulam consisted of beansprouts, spring onions, coriander, julienned cucumbers, salted egg, and a side of fish crackers. It is best eaten when thoroughly mixed as a whole. The sambal rempah tumis and serunding kelapa were rich in flavour, making the dish very heavy. But when combined with the refreshing ulam and fragrant rice, it's so good that you'll keep wanting more. I found myself munching on the fish cracker for more crunch after every spoonful of rice.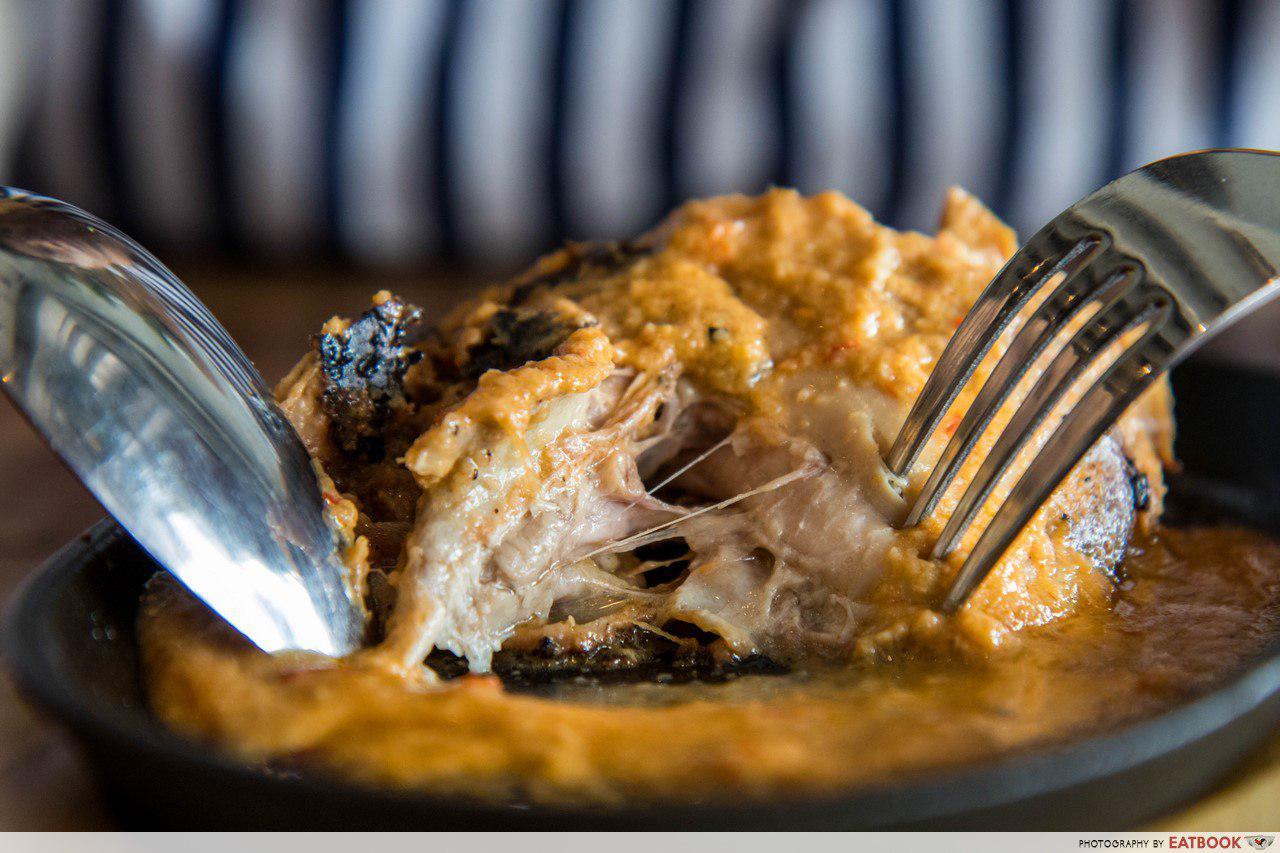 We poured a bowl of coconut-based gravy over the grilled chicken, and watched it sizzle over the piping hot metal plate. Tear open the chicken and you'll get juicy, tender meat with nicely charred skin. The gravy was very savoury and robust, with a tinge of heat. I loved that the coconut milk added depth into the gravy – it was heaven for my taste buds. The chicken meat was nicely cooked and it was marinated well.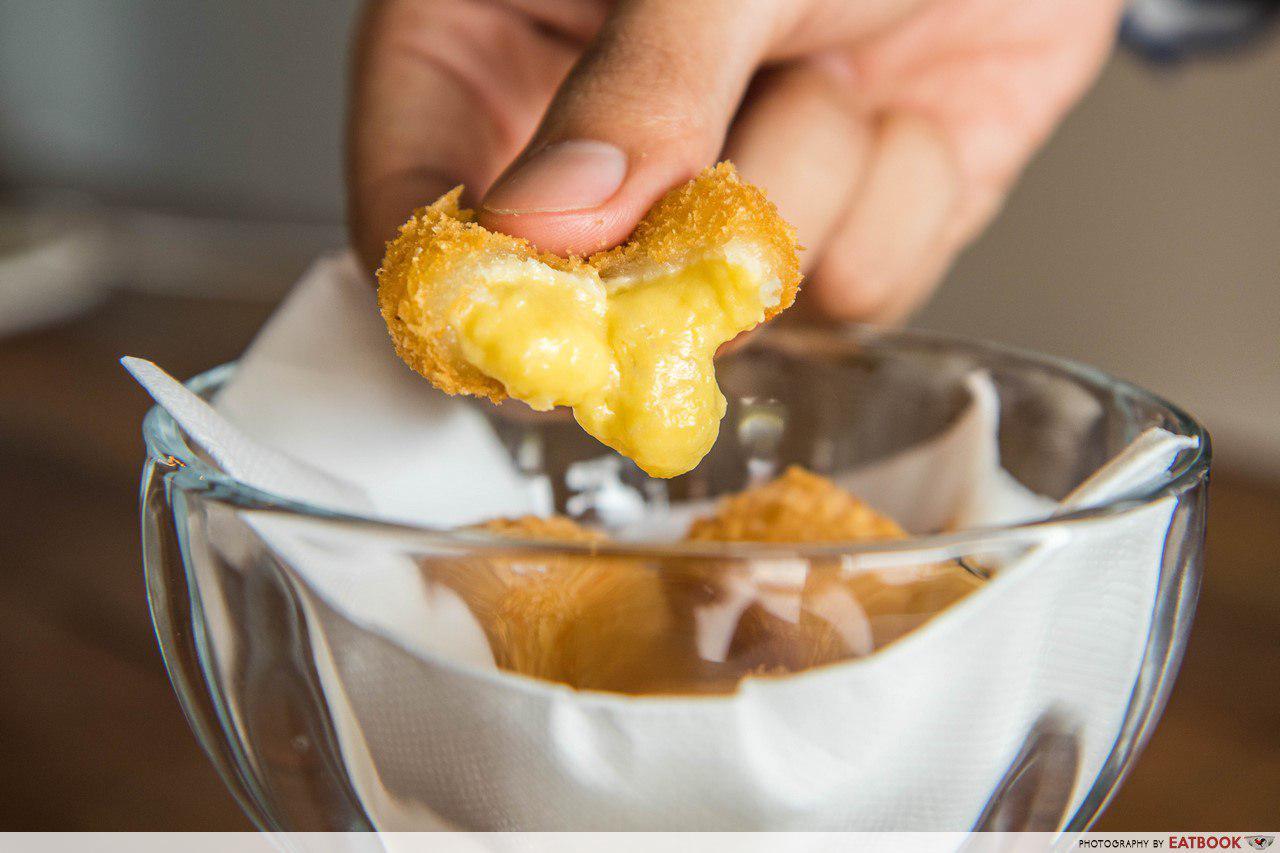 The durian lover in me told me to get Durian Balls ($8.90+) for desserts and I wasn't disappointed. Each piece had a mochi-like skin filled with molten durian flesh and was deep-fried to a golden-brown colour. Bite into the crispy yet chewy batter and the gooey and creamy durian flesh will burst into your mouth. I couldn't get enough of this and I wanted to have all of them to myself.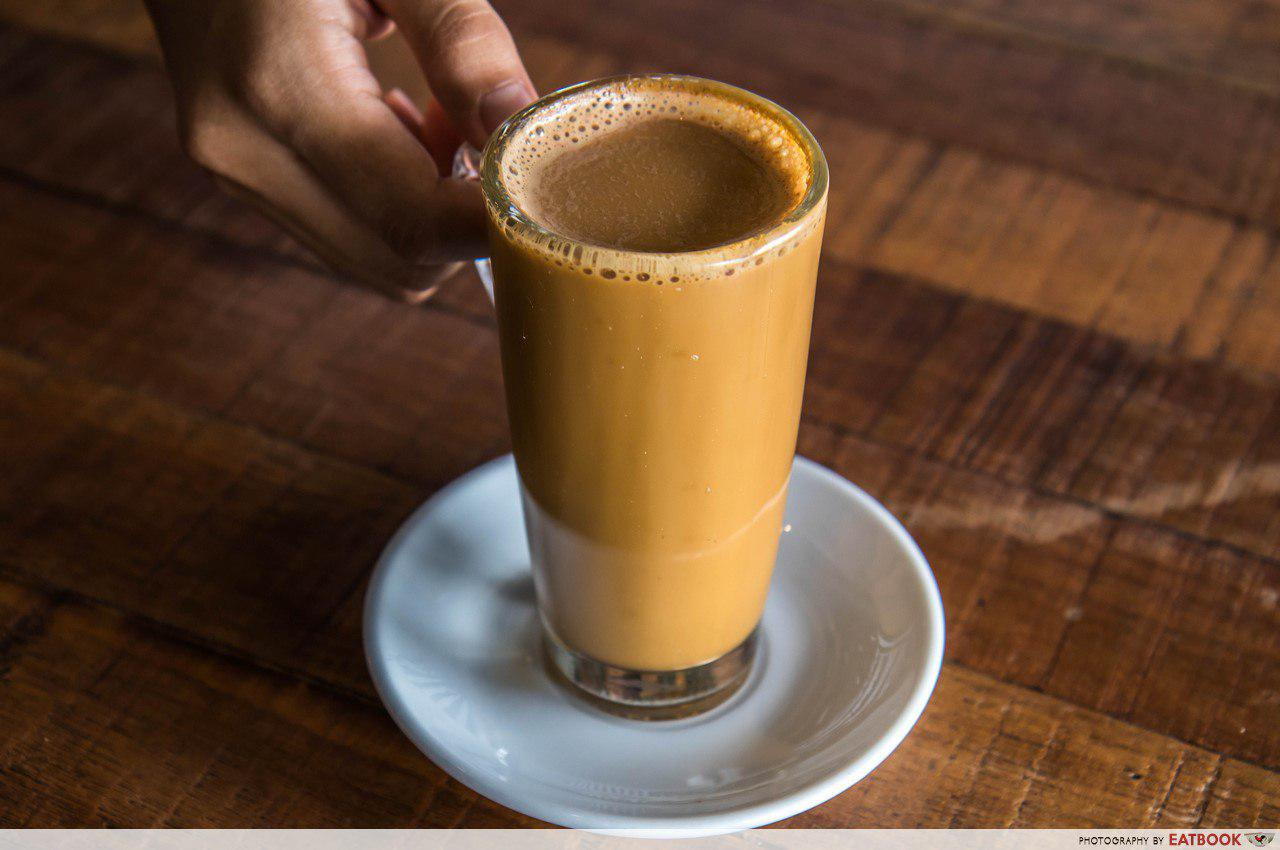 We ended with a hot cup of Candy Teh Tarik ($5.90+). It looked like any other cup of teh tarik but OMG, we were so wrong after we took a sip. It was aromatic and creamy but it had a subtle sweetness which tasted like cotton candy. It was so good that we downed the cup in an instant. Strangely, there was no candy added into the teh tarik according to the staff. It made us even more curious – you have to try it to believe it.   
Ambience at Upeh Cafe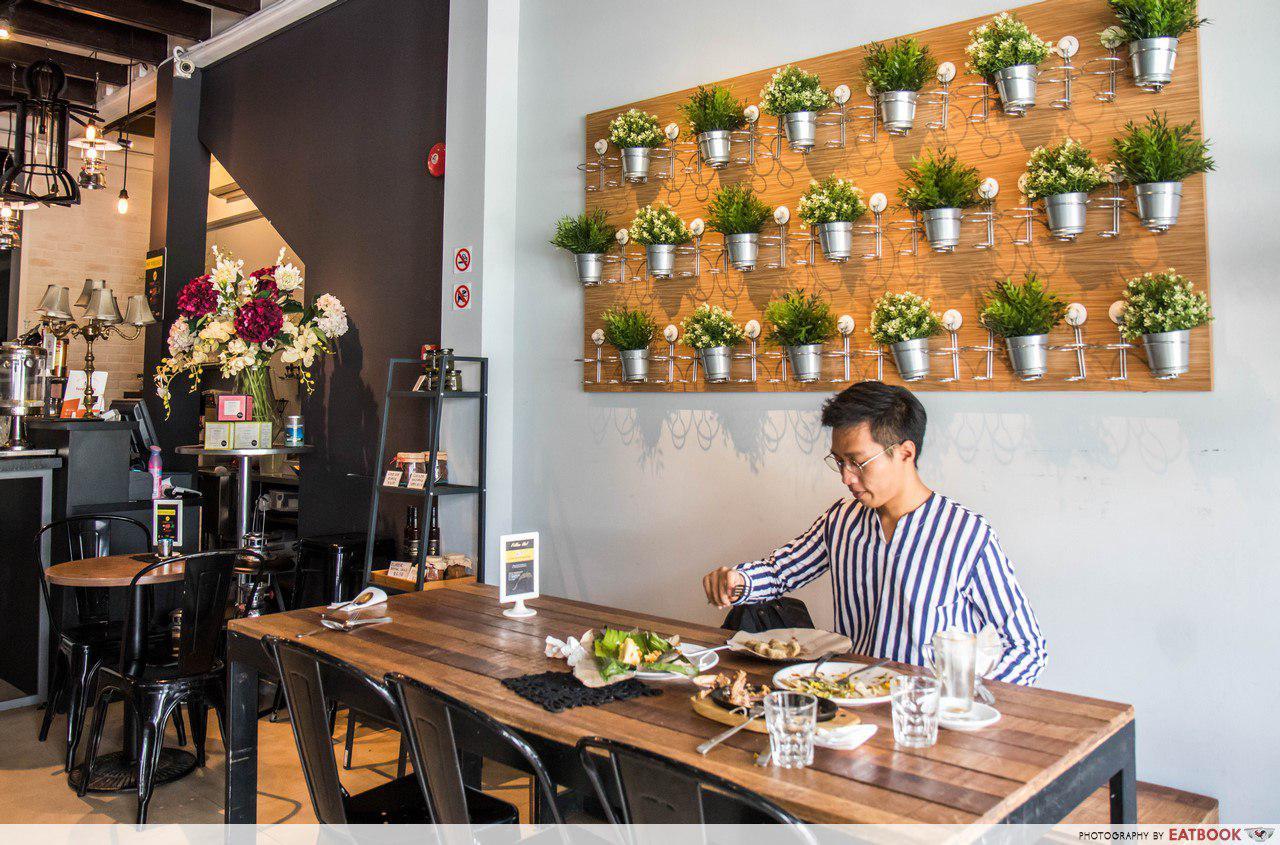 The restaurant is about an eight-minute walk away from Outram Park MRT Station. It adopts a chic industrial concept with wooden and steel furniture. It is fully air-conditioned and fits only about 28 people.  
The verdict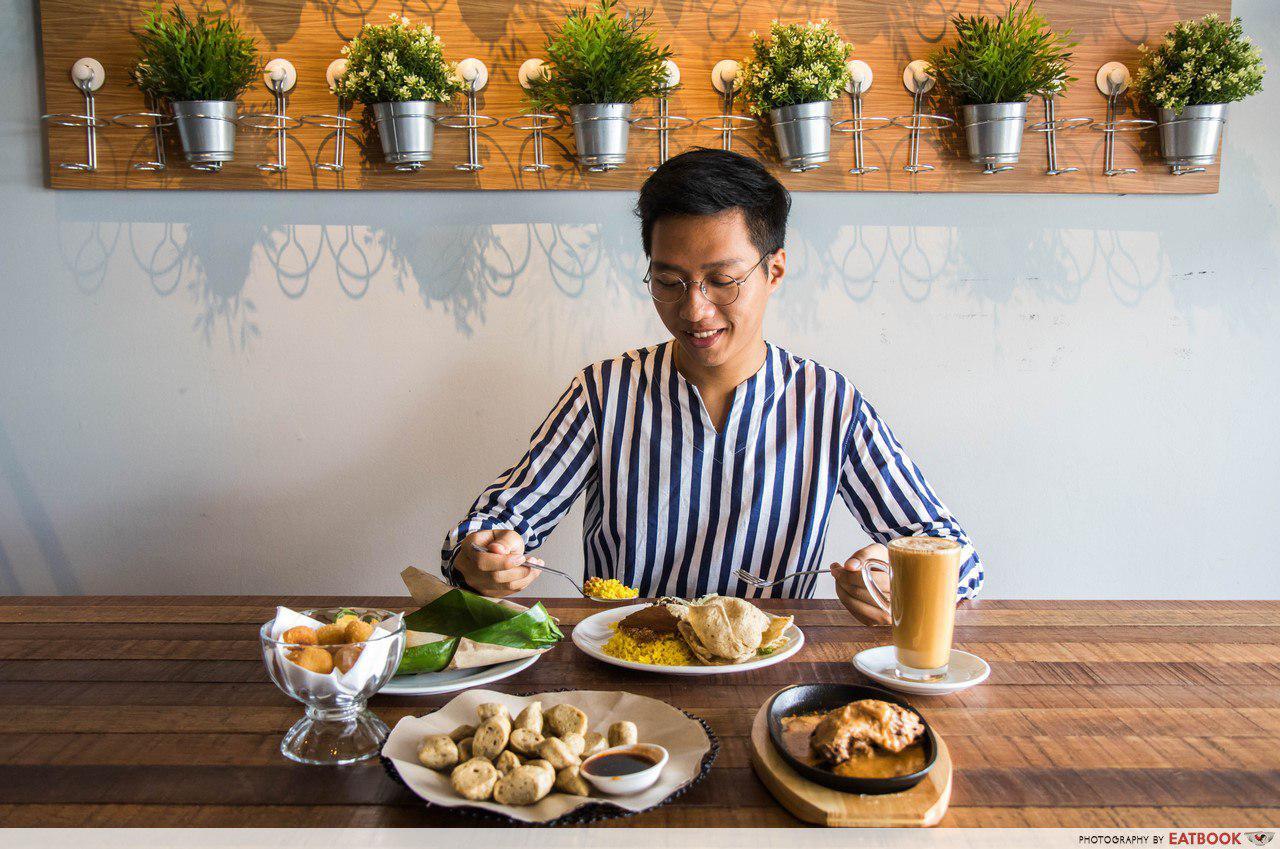 There were hits and misses at Upeh Cafe and I don't see myself travelling all the way there unless I'm craving for durian balls and candy teh tarik. The prices lean towards the steep side and they are not justified for some dishes, such as the Nasi Tumpang. You can also get keropok lekor for $2 at any pasar malam. On top of that, they also have service charge. I would rather have my mom's cooking at home and reduce the damage to my wallet. For affordable halal food, check out these cheap halal food places with huge portions or these budget halal eateries at Orchard!
Address: 67 Kampong Bahru Road, Singapore 169371
Opening hours: Mon-Fri 11am to 9pm
Tel: 8748 4902
Website
Upeh Cafe is a Muslim-owned cafe.
This is an independent review by Eatbook.sg.
Summary
Pros
– Air-conditioned cafe
– Delicious durian balls
– Unique candy teh tarik
Cons
– Expensive
Recommended Dishes: Durian Balls ($8.90), Candy Teh Tarik ($5.90), Nasi Kerabu ($17.50)
Operating Hours:
Mon-Fri 11am to 9pm
Address: 67 Kampong Bahru Road, Singapore 169371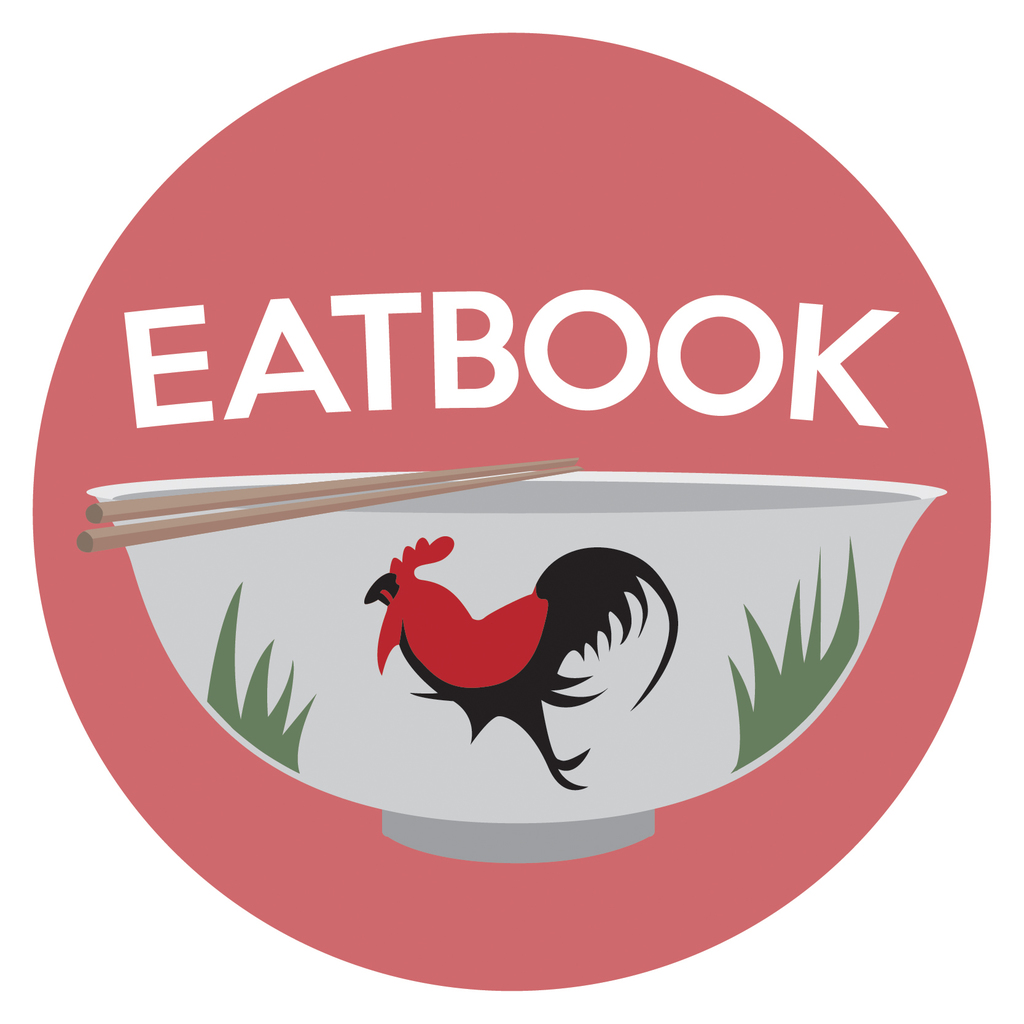 Drop us your email so you won't miss the latest news.