Waga Waga Den At South Beach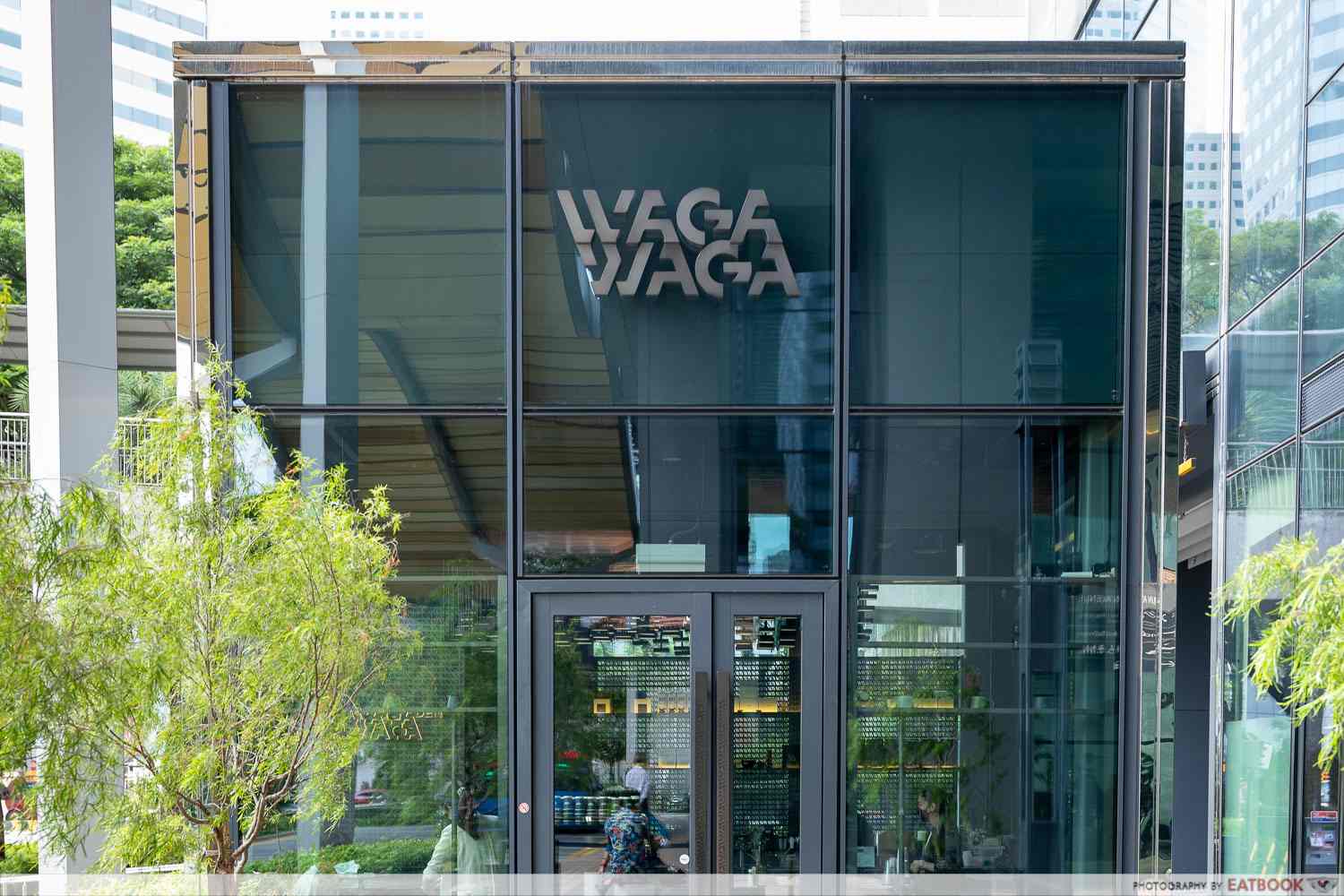 While many cafes boast about having a minimalistic aesthetic, few wear it on their sleeves quite like Waga Waga Den. This new cafe in South Beach Tower occupies a modest glasshouse, with just the coffee bar and two sitting benches on the inside, and four more in the outside dining area.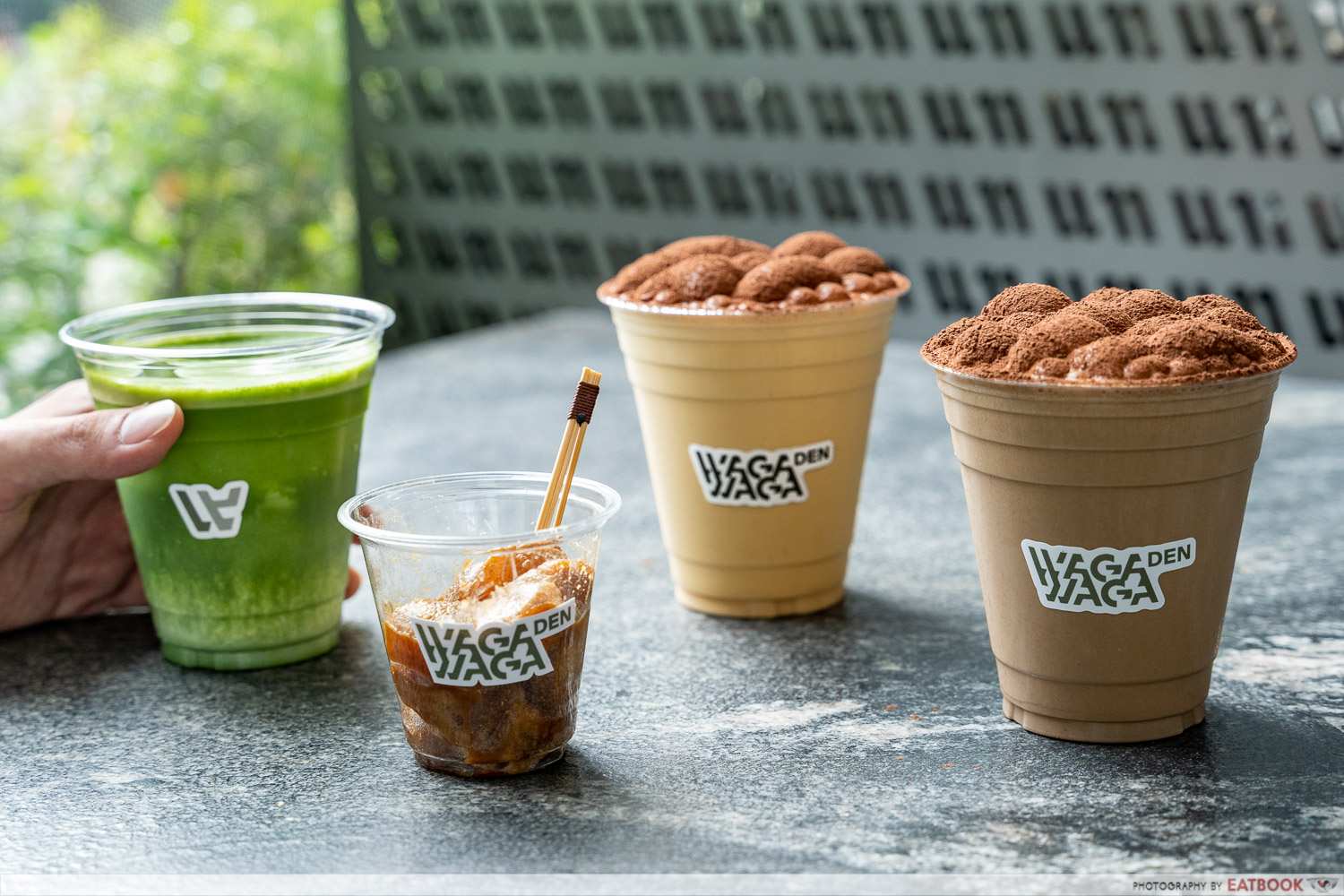 It's not exactly the paradigm of comfort, but the minimal, monochromatic look certainly gives the cafe a stylish aura. The drinks are equally chic, too, with a range of coffee, matcha and other beverages that look great for the 'gram.
The espresso that Waga Waga Den uses is a balanced coffee made from a blend of Fazenda Samambaia 100% Topazio Natural from Brazil and fully washed Finca Concepción Pixcayá Bourbon from Guatemala. So even with the presence of milk, the espresso's rich aroma and taste shine through in all the coffee renditions offered here.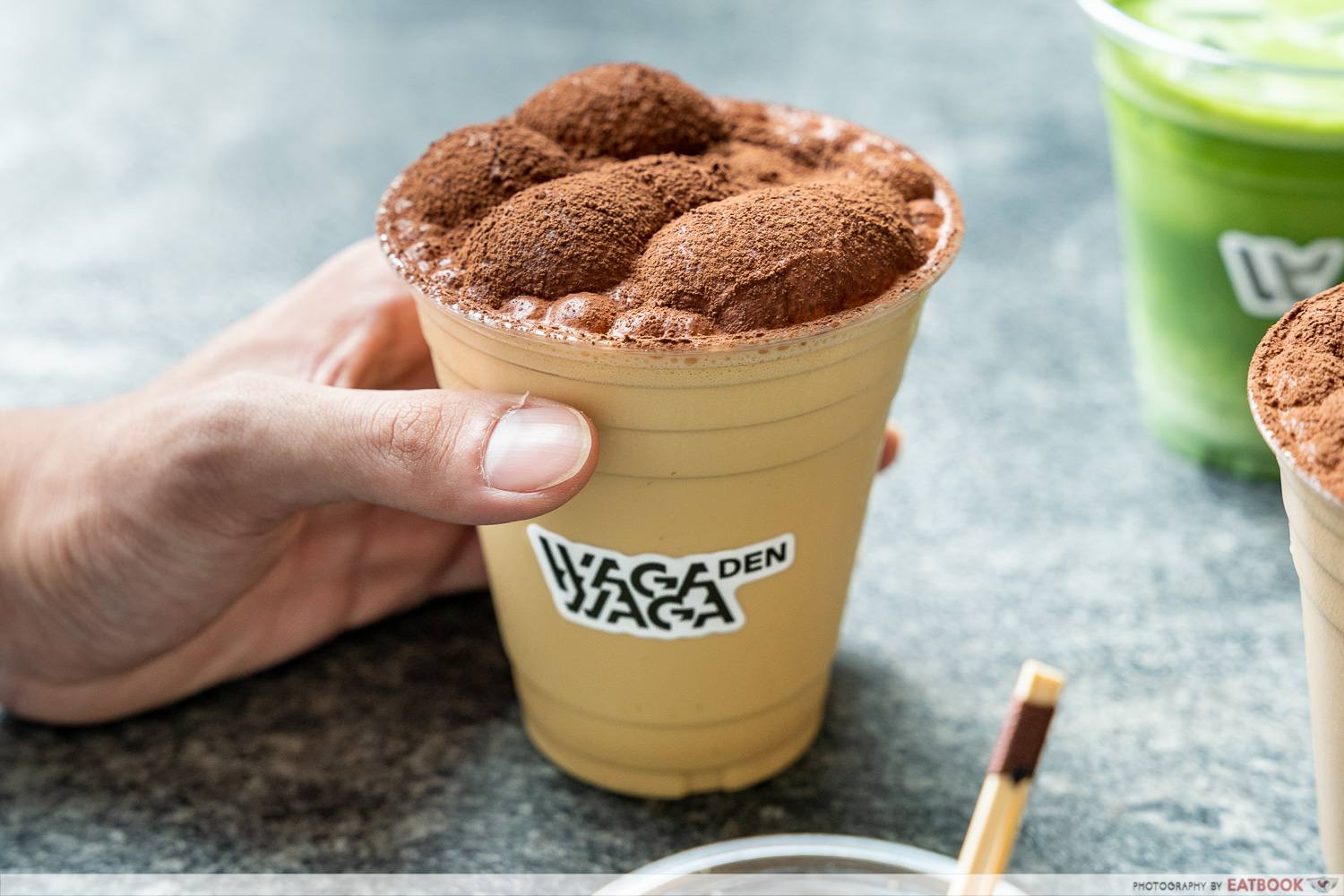 The Cloud Coffee ($8++) is Waga Waga Den's version of iced cappuccino. Espresso with milk is topped with frothy whipped cold milk, which is said to create a more textured mouthfeel. The brown "clouds" you see floating on the surface of the drink are formed through the clever use of chocolate powder.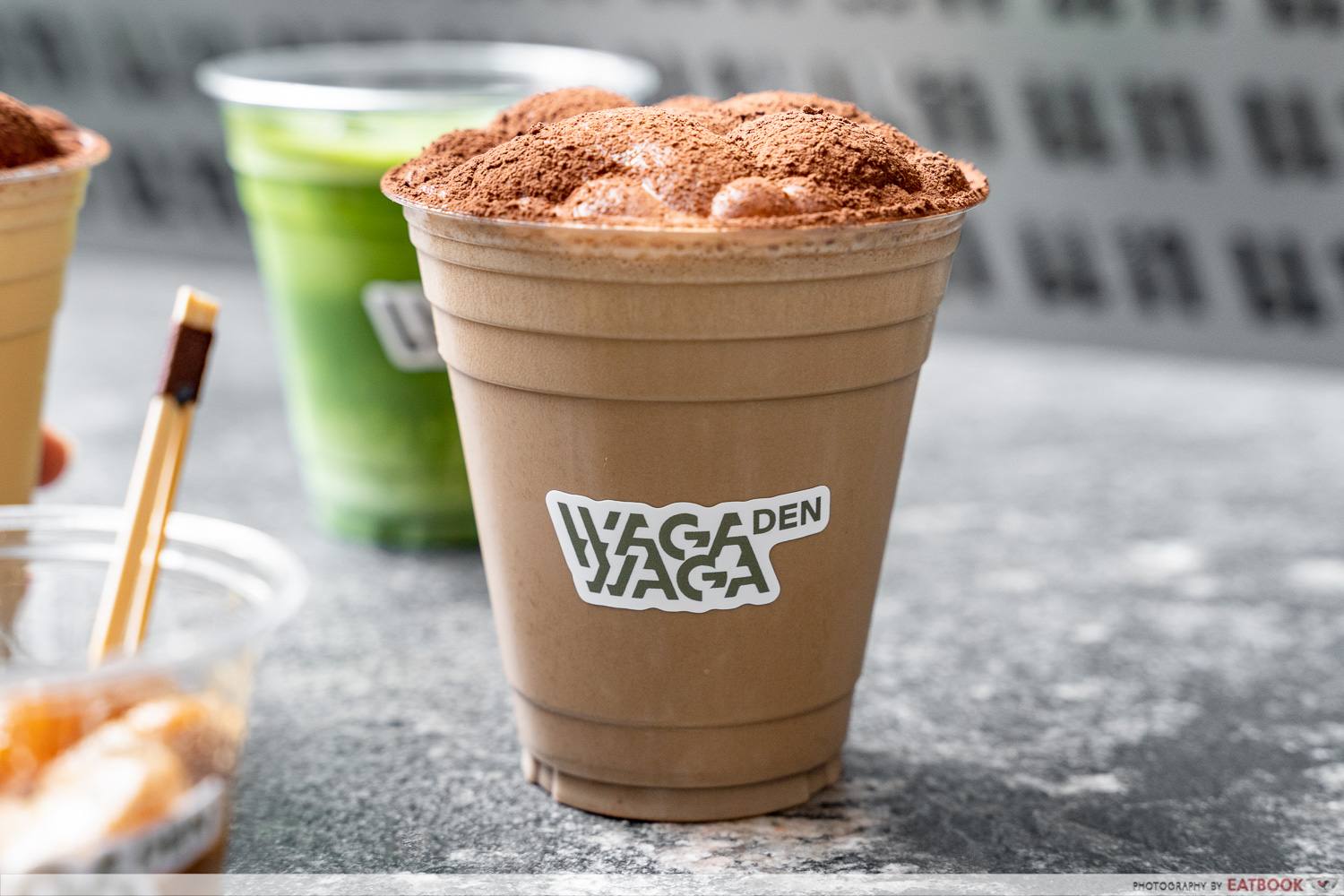 If the hints of chocolate in the previous drink are not enough, consider getting the Concrete Coffee ($9++) instead. This spin on iced mocha adds house-blended chocolate—made by melting and blending dark chocolate and raw chocolate—to the espresso and milk combo.
You can get some snacks to go along with your drinks as well. The Warabi Mochi ($9++), made with kuromitsu and kinako powder, is a clear standout. Its chewiness and sweet, delicate flavour makes it the perfect companion to Waga Waga Den's robust coffee.
If a HDB window cafe sounds interesting to you, check out our Ground Floor Coffee article. For a dessert cafe to try, read our Darkness Dessert review.
Address: 38 Beach Road, #01-14, South Beach Tower, Singapore 189767
Opening hours: Tue-Fri 8:30am to 3:30pm, Sat 9:30am to 4:30pm
Website
Waga Waga Den is not a halal-certified eatery.
This Self-Taught Barista Serves Lattes And More From His HDB Home Window In Pasir Ris
Photos taken by Tanya Tham.
This was a media tasting at Waga Waga Den.