Wanpo Tea Shop in Bugis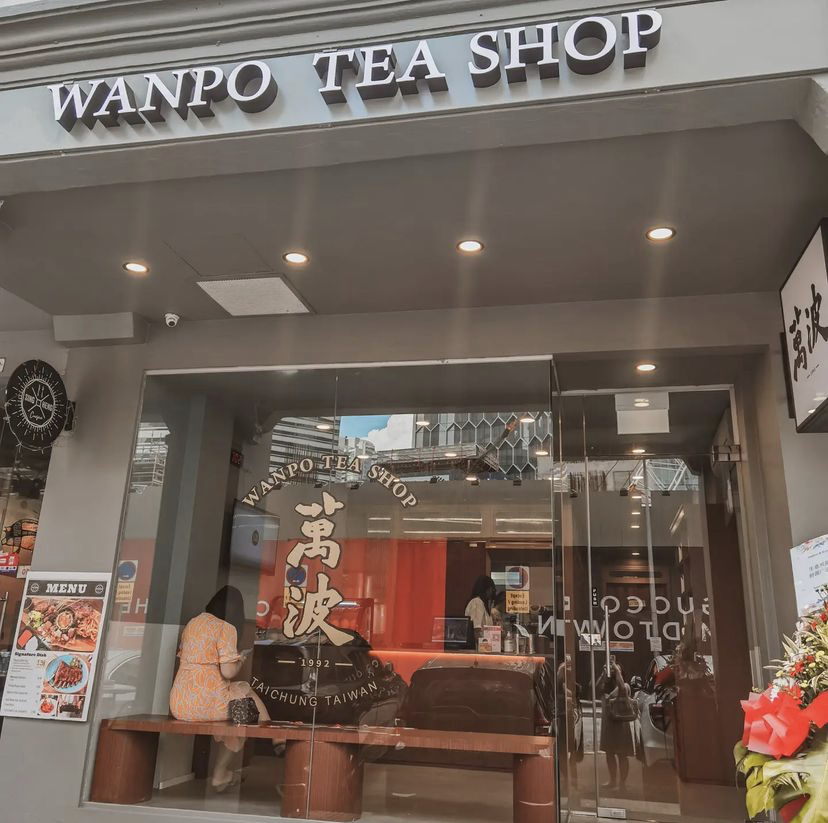 Image credit: @baby_614
Attention all bubble tea fans, we have good news for you! Wanpo Tea Shop, a well-known Taiwanese bubble tea store, has opened its first outlet in Singapore. You can find them along Tan Quee Lan Street, about a two-minute walk from Bugis Junction.
Dont Yell At Me Review: Taiwanese Bubble Tea Cafe With Layered Drinks Including Tiramisu Cheese Foam
Wanpo Tea Shop, formerly known as Wanpo Island Black Tea, began at a military base village in Taichung, Taiwan. It was a popular hangout spot where folks enjoyed their afternoon tea with a cup of aiyu lemonade. Now, Wanpo Tea Shop has expanded globally, with outlets in countries such as the United Kingdom, Australia, the United States, and more.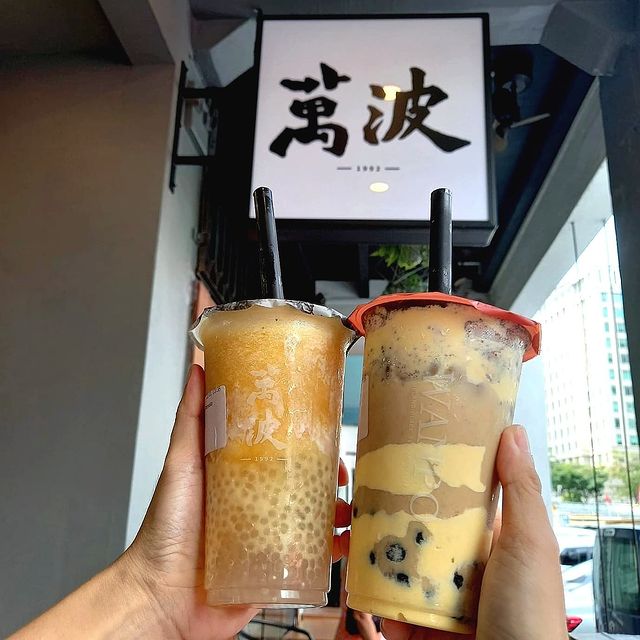 Image credit: @tay.mk
Just like any bubble tea store, Wanpo Tea Shop has an assortment of BBT flavours for you to choose from. Their menu features five categories: Pure Tea, Fruit Tea, Milk Tea, Seasonal, and Cheese. Most of the drinks come in two sizes—medium or large—and you can adjust the sugar level according to your liking.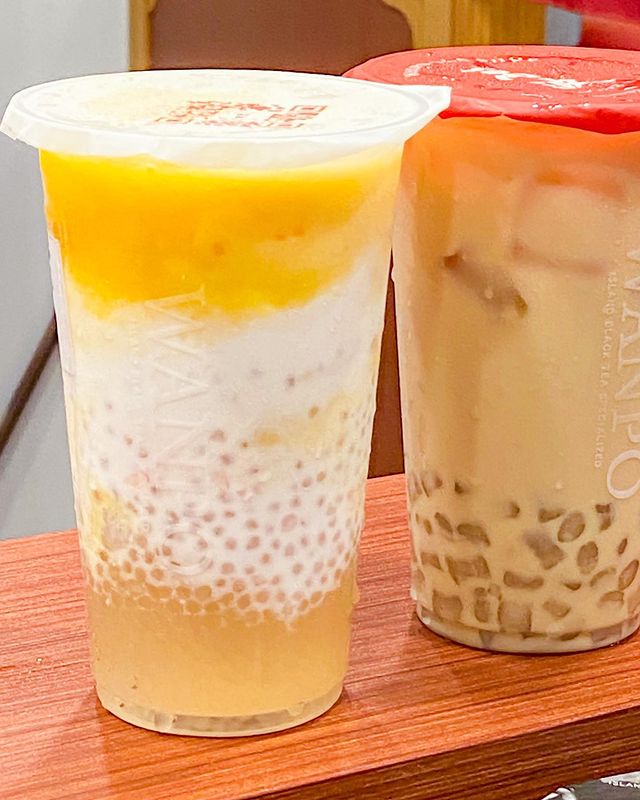 Image credit: @foodbaby.sg
If you are feeling spoiled for choice, we would recommend going for their bestselling seasonal item—Mango Pomelo Sago ($5.80/$6.80). Expect a mango slushie, with heaps of sago topping, grapefruit pulp, taro balls, mango chunks, and milk. It is supposedly as good as the iconic mango pomelo sago dessert!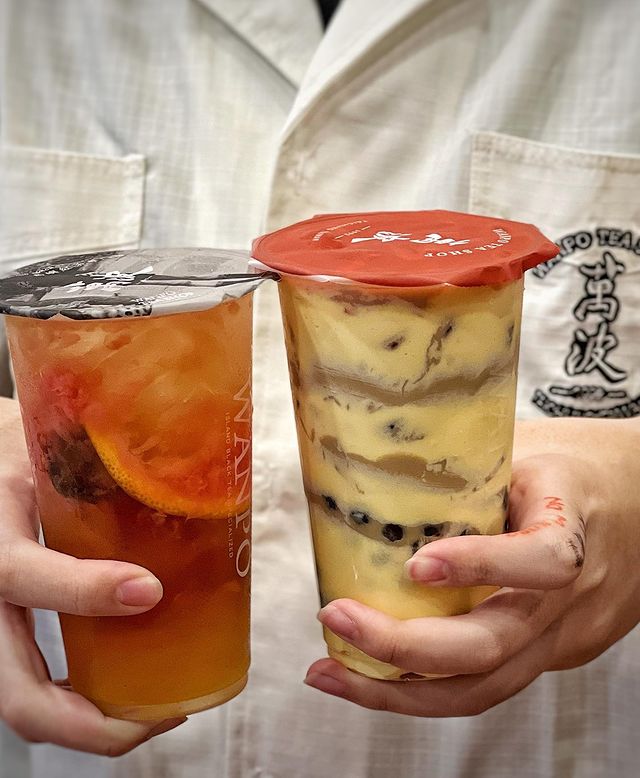 Image credit: @rontreechan
Alternatively, try Singapore's first Custard Boba Milk Tea With Oreo ($6). The drink features streaks of custard cream around a cup filled with milk tea, crushed Oreo bits, and handmade pearls. If you are not a fan of pearls, Wanpo also offers a Custard Milk Tea With Oreo for just $5.30 that's well-loved for being creamy and fragrant.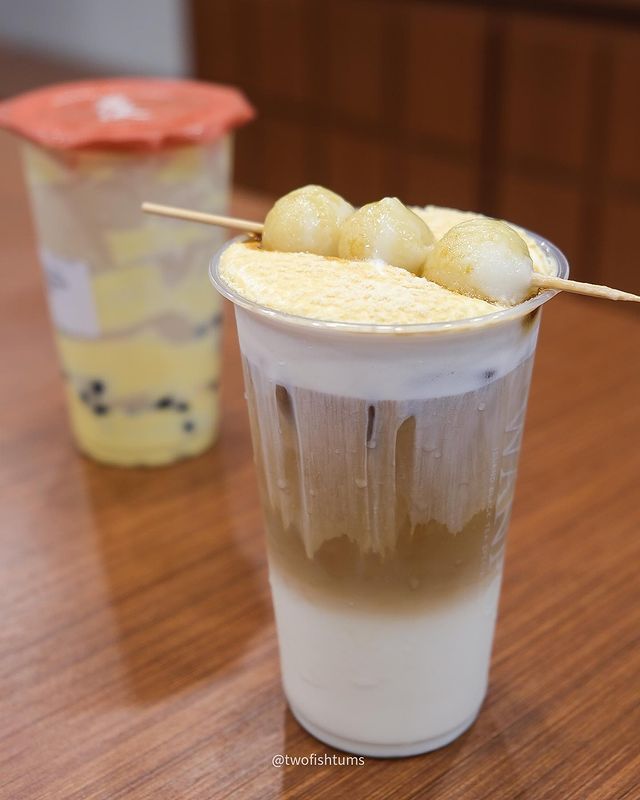 Image credit: @twofishtums
Another unique drink you should consider is the Mochi Soy Creme Tea Latte ($5.80). The mochi is made to order, so it's said to be soft and chewy when served. As this milk tea is a latte drink, do expect the tea flavour to be lighter than usual.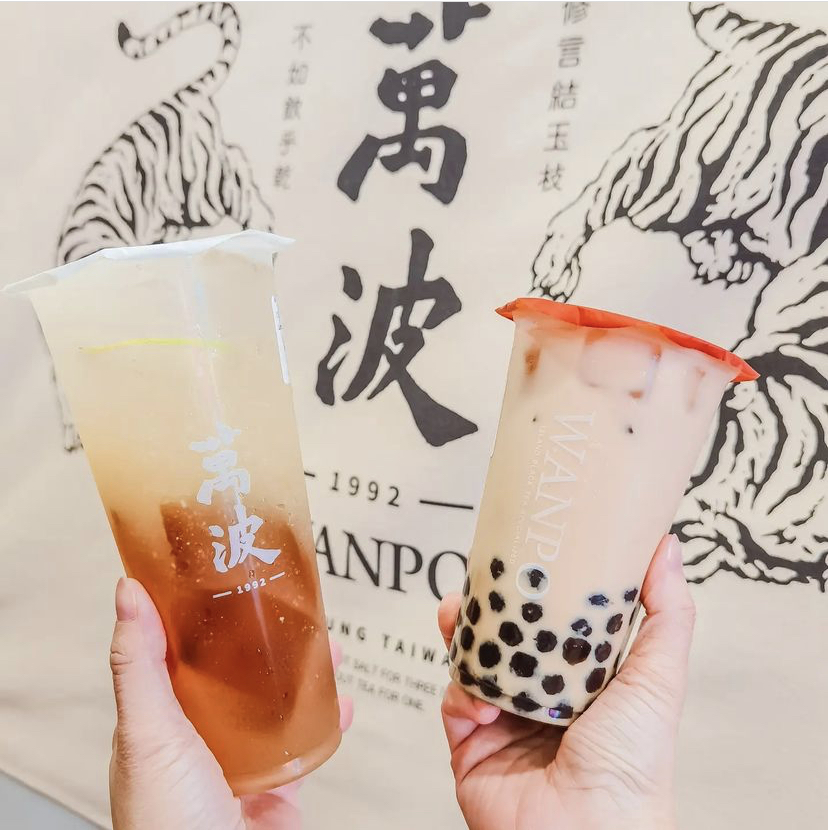 Image credit: @baby_614
For something more refreshing, check out the Aiyu Jelly Lemon Tea ($4.10/$5.50), or Kumquat Lemonade ($4.10/$5.30). Aiyu jelly is said to be a must-have item in Taiwan during the summer as it's a great remedy for the humidity, so it promises to be a great treat in Singapore's blazing heat. 
Cing Tea: Famous Taiwanese Night Market Bubble Tea Store Opens In Tanjong Pagar
If you are looking for more Taiwanese BBT options, check out Cing Tea at Icon Village, or Dont Yell At Me, located at Orchard Central. 
Address: 2 Tan Quee Lan Street, #01-03, Singapore 188091
Opening hours: Daily 11am to 9pm
Website
Feature image adapted from @twofishtums and @baby_614's post.