What's Pide at Chinatown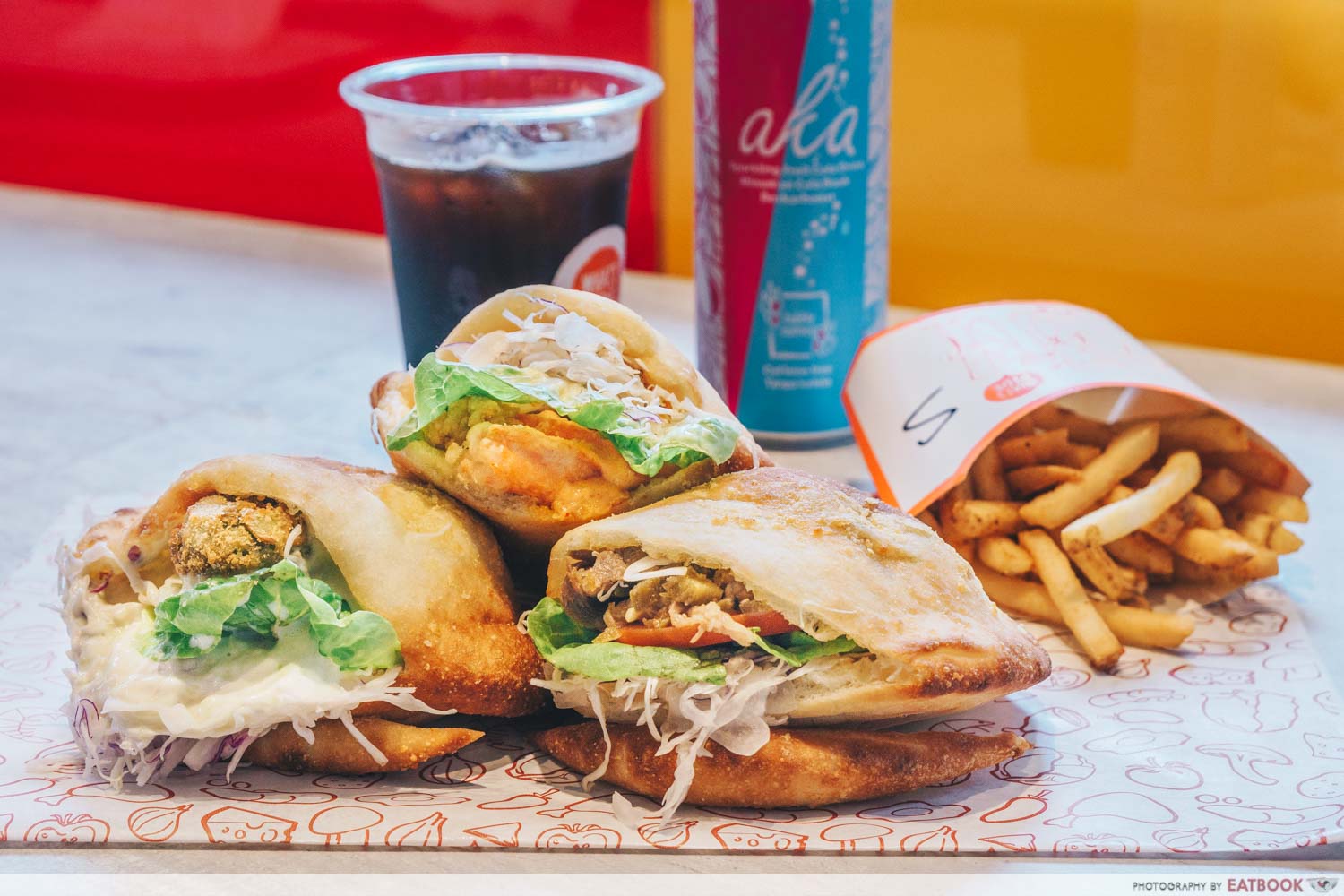 "What's pide?" The question kept ringing in the air, as curious onlookers passed this new Chinatown kiosk. They could have been reading off the sign or were genuinely curious. One thing's for sure – no one knew what it was, which added to the allure of the bun.
As someone who's tried Turkish pide, the three dishes that laid before me were nothing like the usual flatbread. They were smaller, spongier and way tastier.
Hailing from Korea, these pillows were also stuffed with ingredients that were sacrilegious in a Mediterranean restaurant, such as wasabi, bulgogi beef and soft-shell prawns.
Food at What's Pide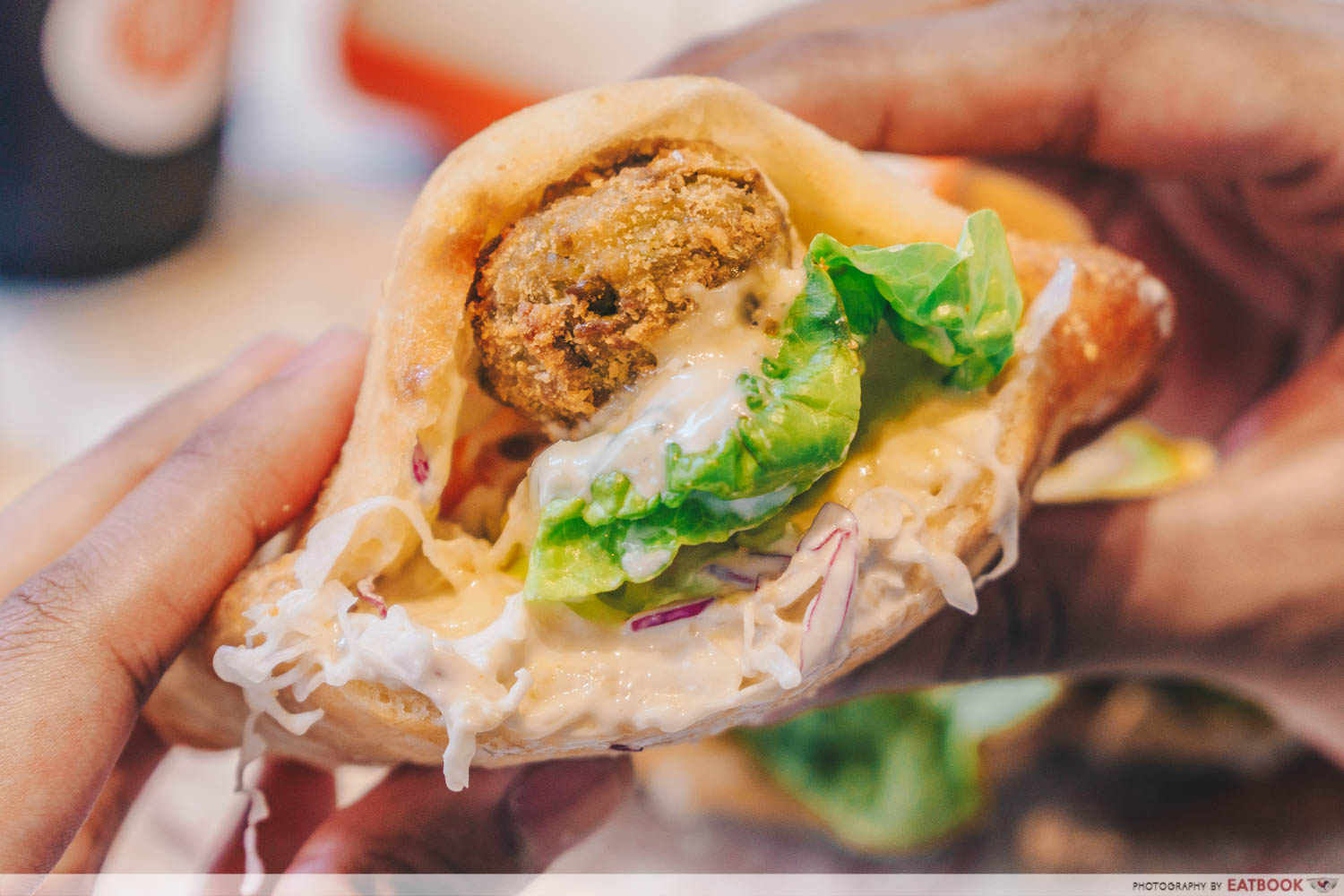 At $7.50, the Eda-San was both the cheapest and tastiest item we tried that day. Inside the pide were fried edamame beans that have been rolled into balls, together with diced shitake mushrooms. Sealing the deal was a healthy dose of house-made wasabi mayo that covered every inch of the pide's interior.
This was where the fluffiness of the pide really shone through. With loads of sauce and ingredients packed inside, the bread could have easily fallen apart. Thankfully, the crumb absorbed all the piquant and savoury flavours without sacrificing the structure of the pide.
The edamame balls were fried to a brilliant golden brown without any oiliness. The juicy mushrooms were diced in large cuts, giving a strong textural contrast to the crusty exterior. The star ingredient, however, was the wasabi mayo. Made with grated wasabi imported from Japan, the sauce had an intense kick that lingered in my nose long after the entire pocket was devoured.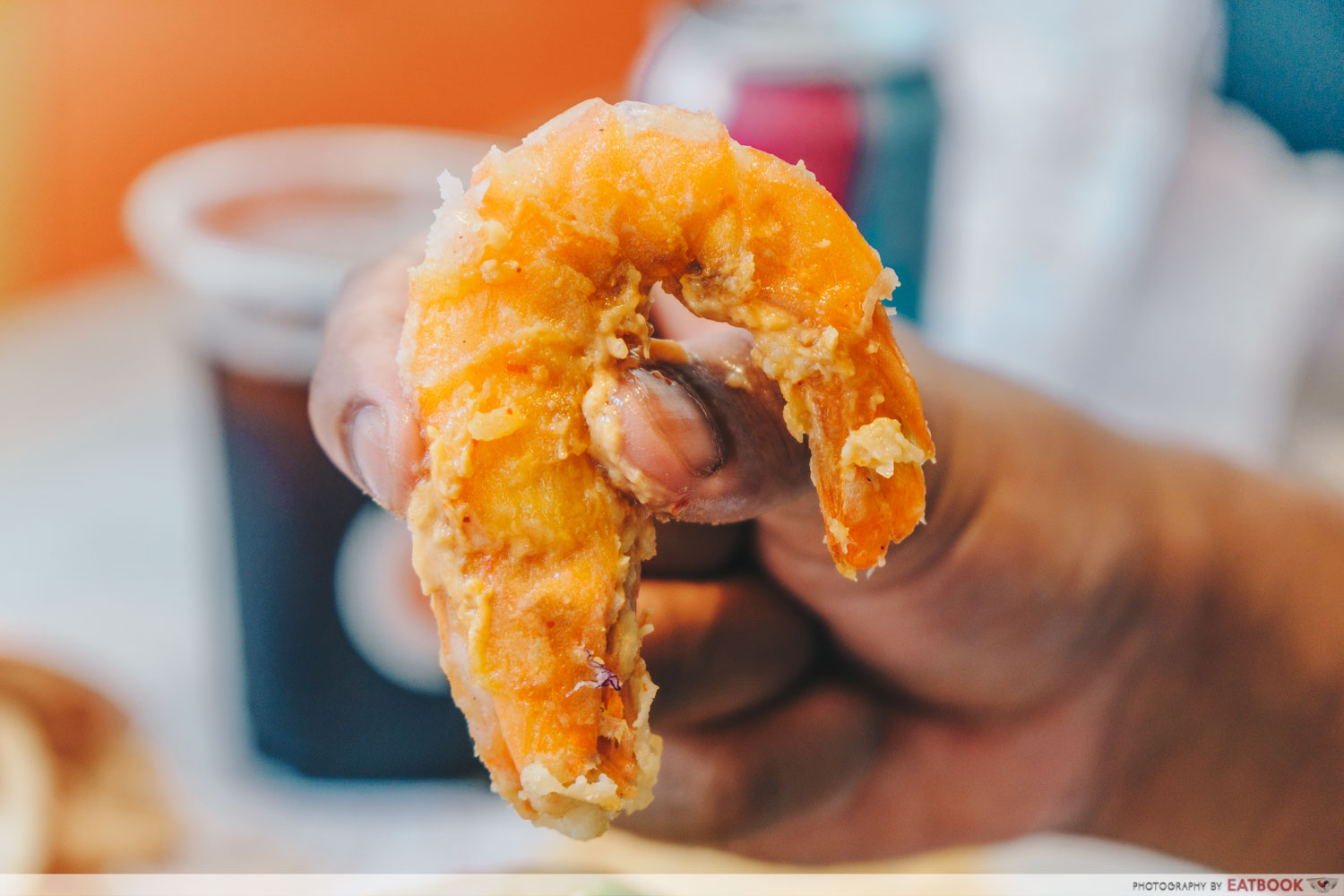 Inside the Prawn Star ($8.50) were full-sized soft-shell prawns that have been deep-fried in a light batter, allowing it to retain its juiciness.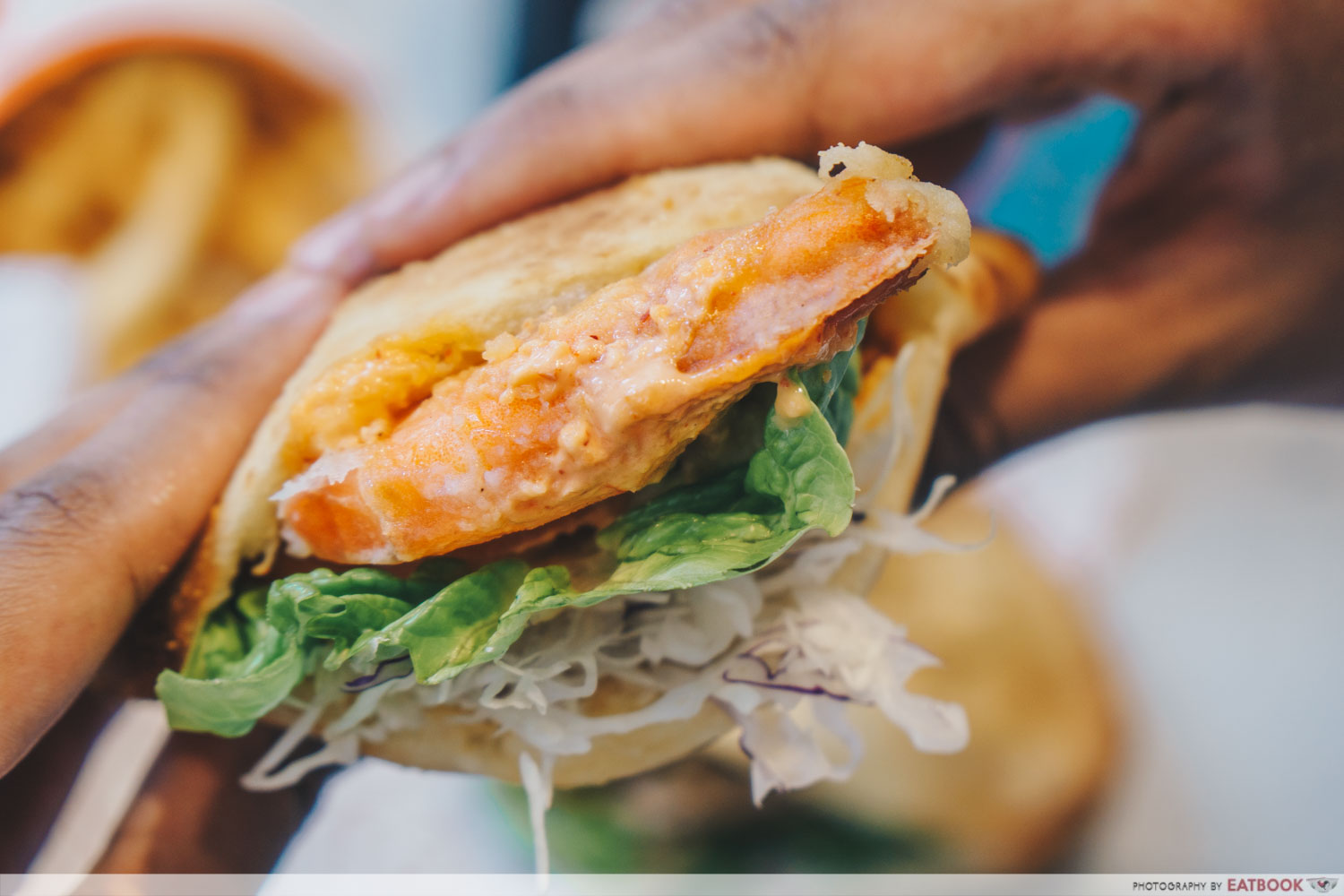 Coupled with fresh lettuce and tomatoes, this pide was light on the palate, making it refreshing to eat. According to their press release, kimchi mayo was used, though we couldn't detect any  sour notes. Instead, it felt like we were savouring mentaiko, indicating the mayo-to-kimchi ratio was way off. All in all, it was still a pleasant dish thanks to the prawns.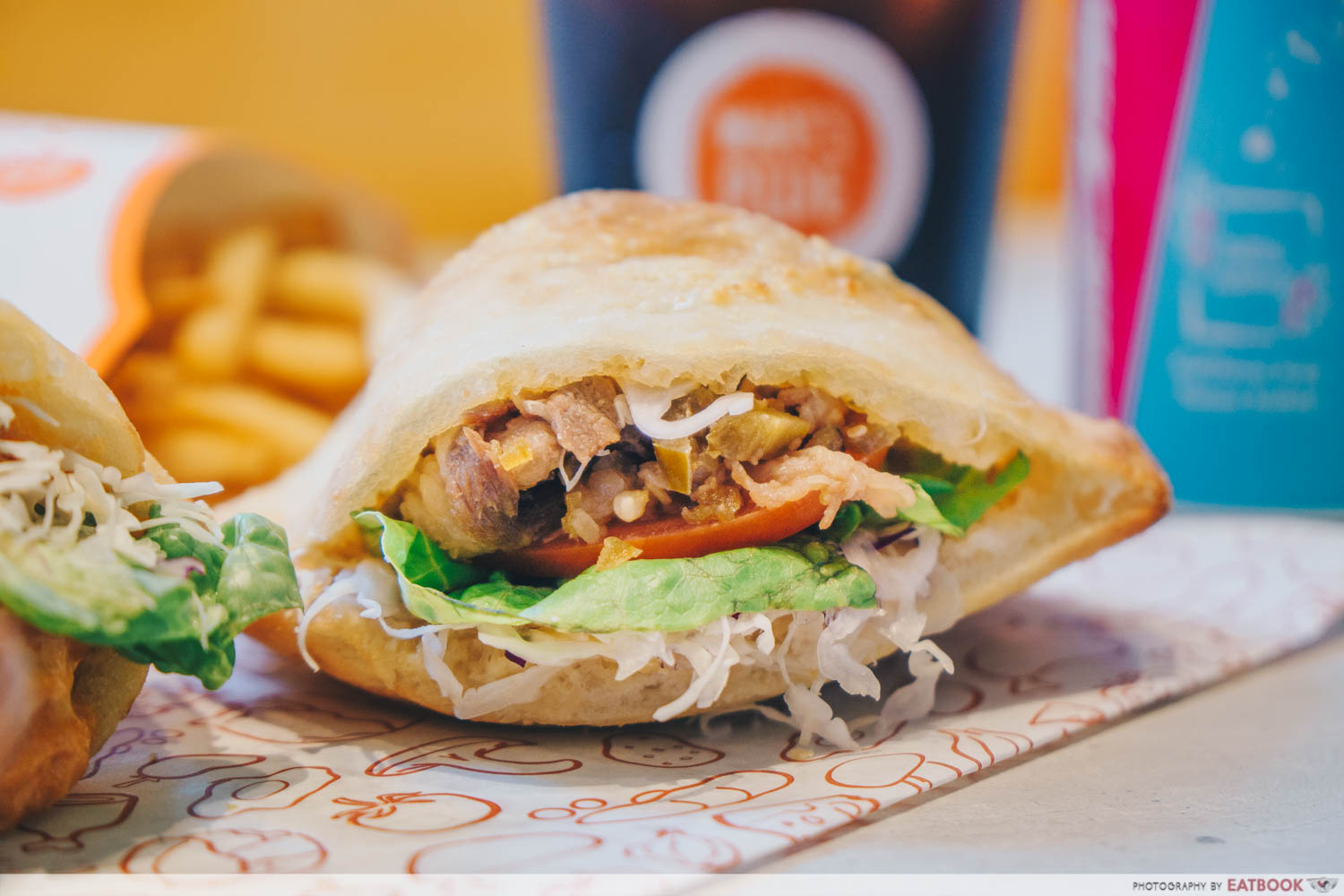 For a full brunt of Korean flavours, get the Mrs. Park ($9) that's jammed with marinated bulgogi beef and caramelised onions. The succulent beef had a good balance of sweet and salty flavours. That being said, you'll still need a bit of jaw work to munch on this item. Out of the three buns, this was the most filling one and the safest option for first-time diners.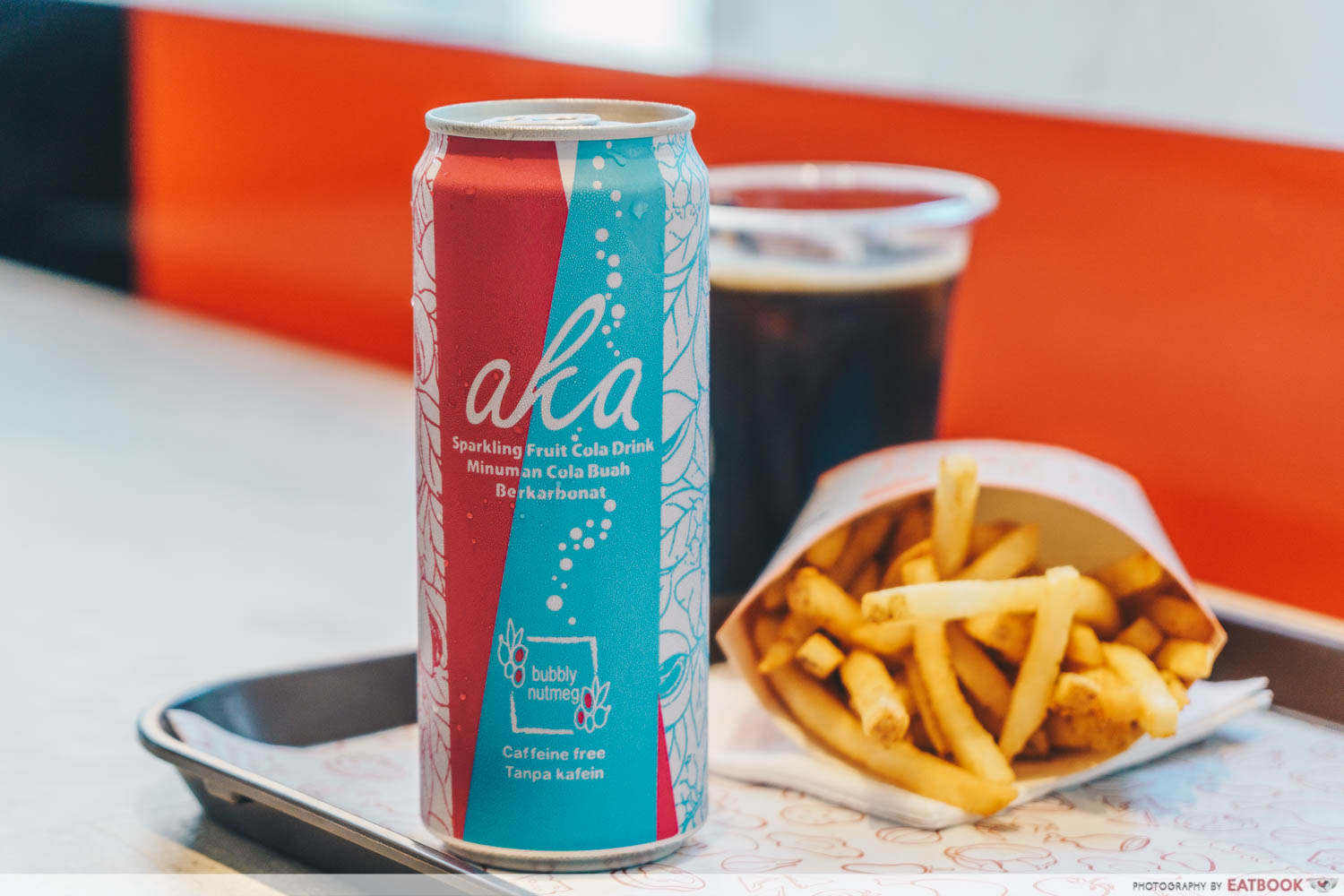 You can also top up $4 to get a set of fries and drink. The fries were crunchy, fluffy, and piquant. However, the nutmeg-based Aka Cola is no substitute for good ol' Coca-Cola. It wasn't sweet and had a medicine-like finish. Feel free to give it a pass.
Ambience at What's Pide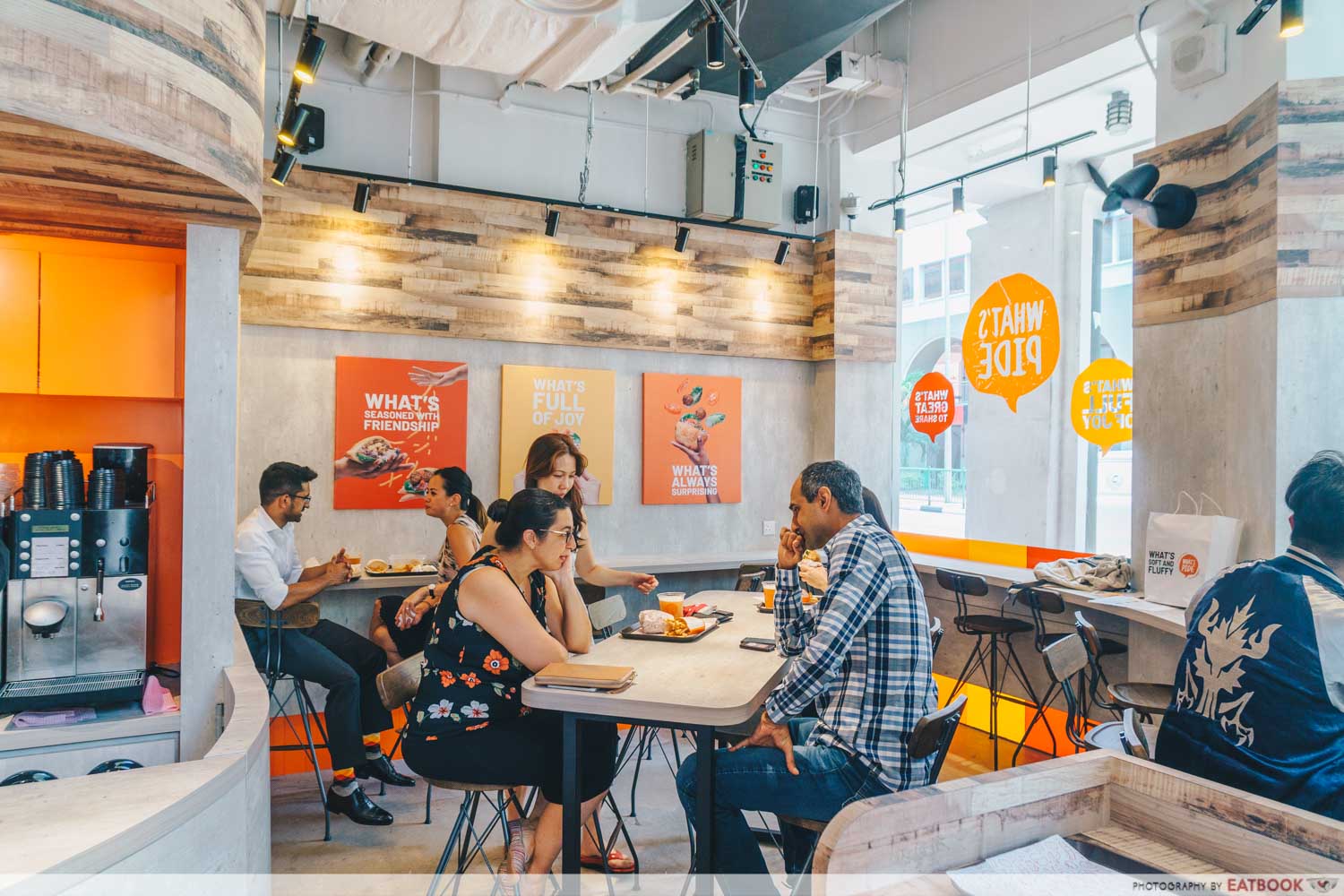 With a seating arrangement that's mostly made up of counter seats, What's Pide isn't exactly group-dinner friendly. However, if you're here with a buddy or two, the well-ventilated and bright interior will strike your fancy. It's totally fine to just take the buns to go since they're compact anyway.
The verdict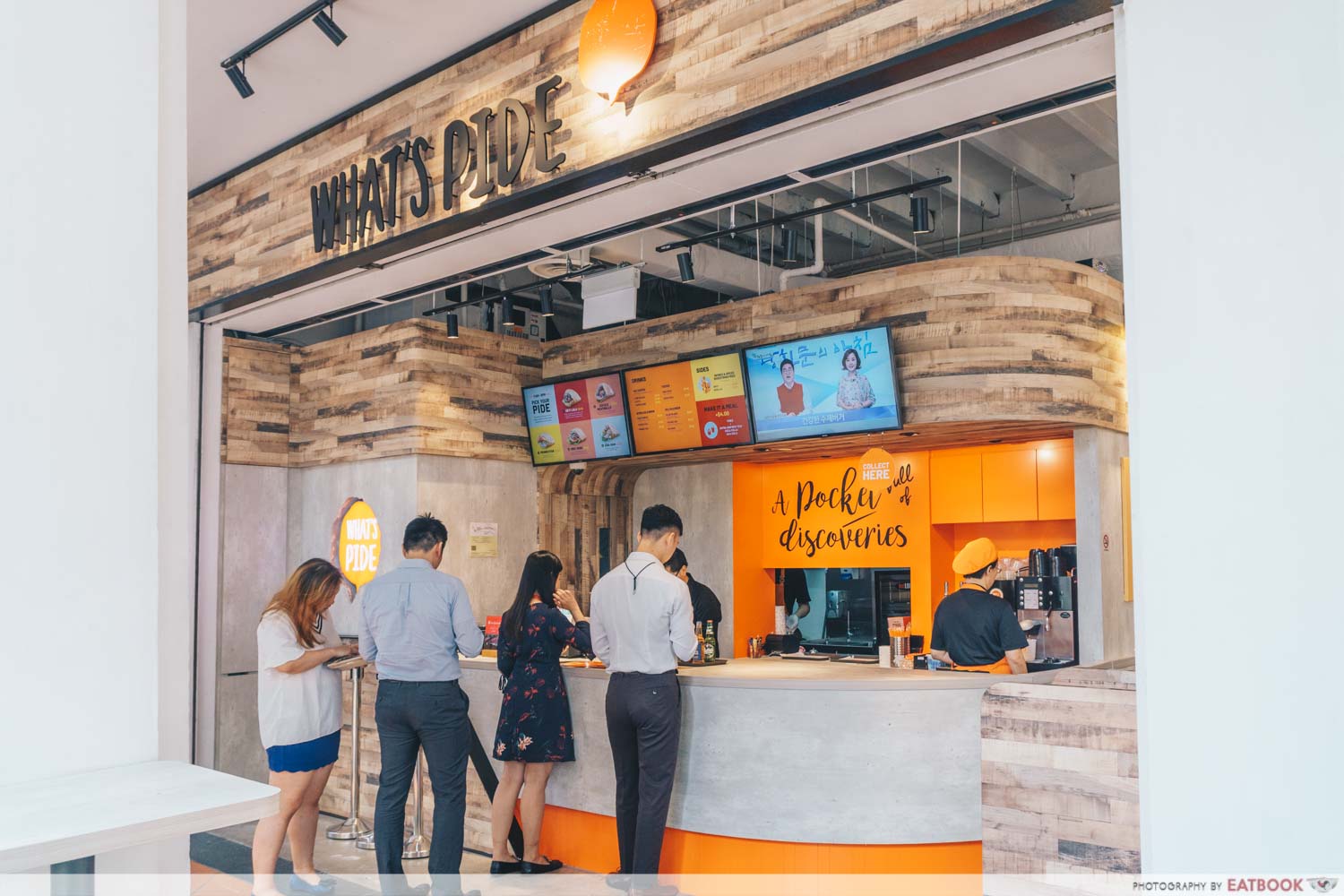 I was pleasantly surprised by the food at What's Pide. You can tell that great care was placed in the creation of each pide – from hand kneading the buns to sourcing fresh ingredients. While I wouldn't say it's affordable, the food is definitely reasonably priced given the stellar taste. My only complaint would be that the menu is very small. Hopefully, they'll amp these up in the near future so that they can stand toe to toe with their OG Korean outlets.
Address: 22 Cross Street, #01-63, China Square Central, Singapore 048421
Opening hours: Mon-Fri 8am to 9pm
Website
What's Pide is not a halal-certified eatery.
Photos taken by Kit Shan.
This was a media tasting at What's Pide.
Summary
Pros
– Delicious food
– Convenient location
– Ample seats
Cons
– Very small menu
Recommended Dishes: Eda-San ($7.50), Mrs. Park ($9)

Opening hours: Mon-Fri 8am to 9pm
Address: 22 Cross Street, #01-63, China Square Central, Singapore 048421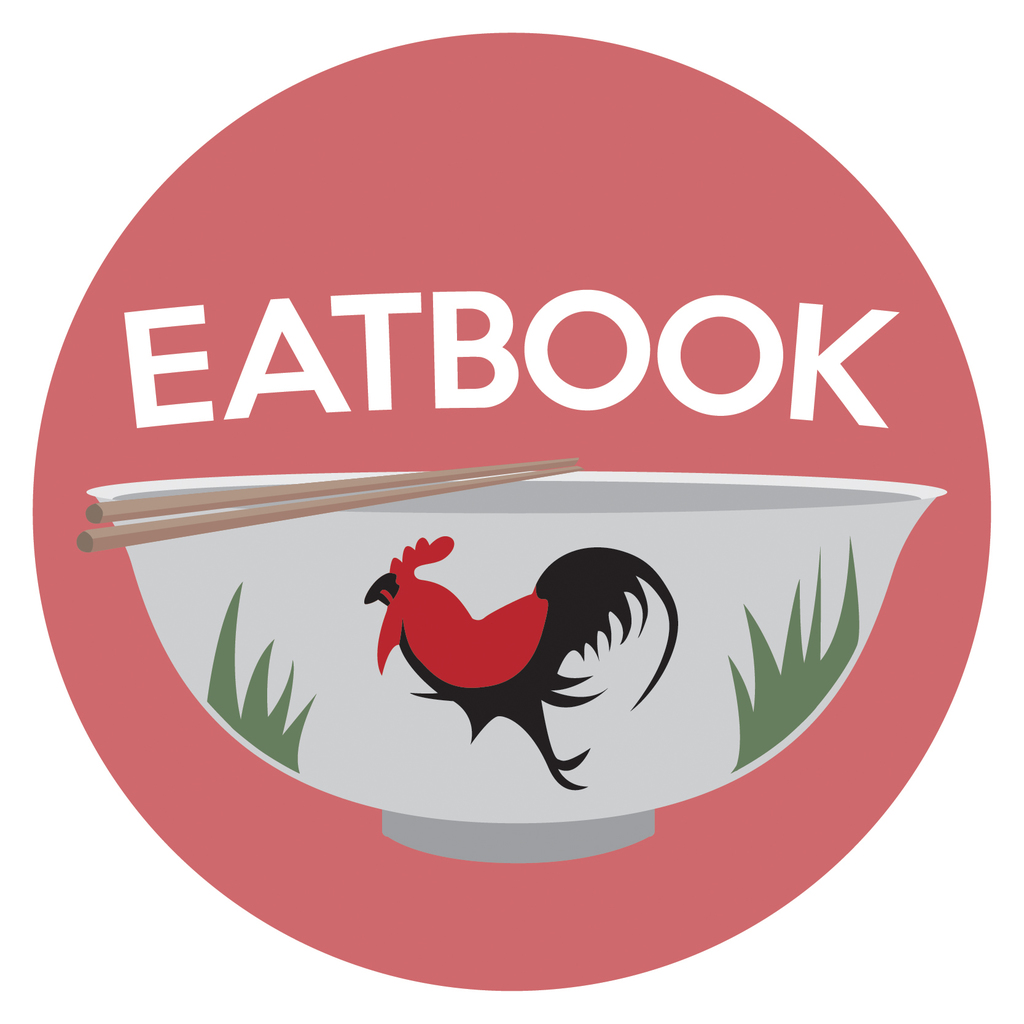 Drop us your email so you won't miss the latest news.